Hoya Pubicalyx is a beautiful flower that is popularly grown indoors. They are preferred because of their low-maintenance nature.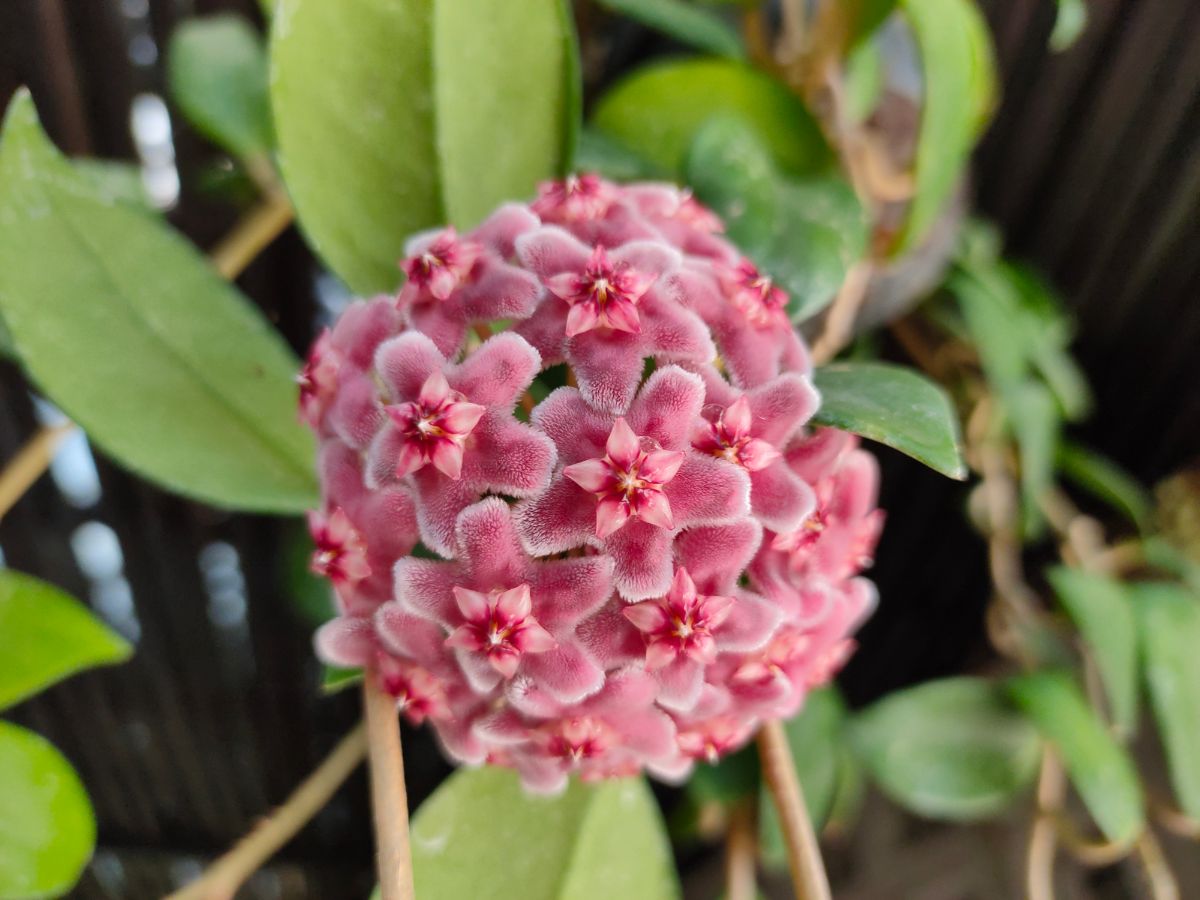 They can be found in different varieties identified mainly by the color of their flowers and foliage. Some of its cultivars include a black dragon, red buttons, pink silver, and dapple gray, amongst others.
Hoya's are non-problematic plant. However, this can only be the reality of those who know the basic care guides needed to see them grow without issues.
Jump to:
Important Facts About Hoya Publicalyx Plant
| | |
| --- | --- |
| Other Names | Carnosa, Silver pink vine, Krimson princess, Hindu rope, Porcelain flower plant, Krimson queen, Compacta, Pink silver, and Wax plant. |
| Genus | hoya |
| Plant Family | Apocynaceae Family |
| Native Area | Philippines |
| Plant Type | Succulent |
| Plant Color | Pink, Maroon |
| Mature Size | 10 feet tall |
| Sun Exposure | Bright, indirect sunlight |
| Soil Type | Loamy soil, fast-draining soil, potting mix |
| Soil pH | 6.5 - 7.5 |
| Bloom Time | Late spring to late summer |
| Hardiness Zones | zone 10b - 11 |
| Toxicity | nontoxic |
Soil Requirements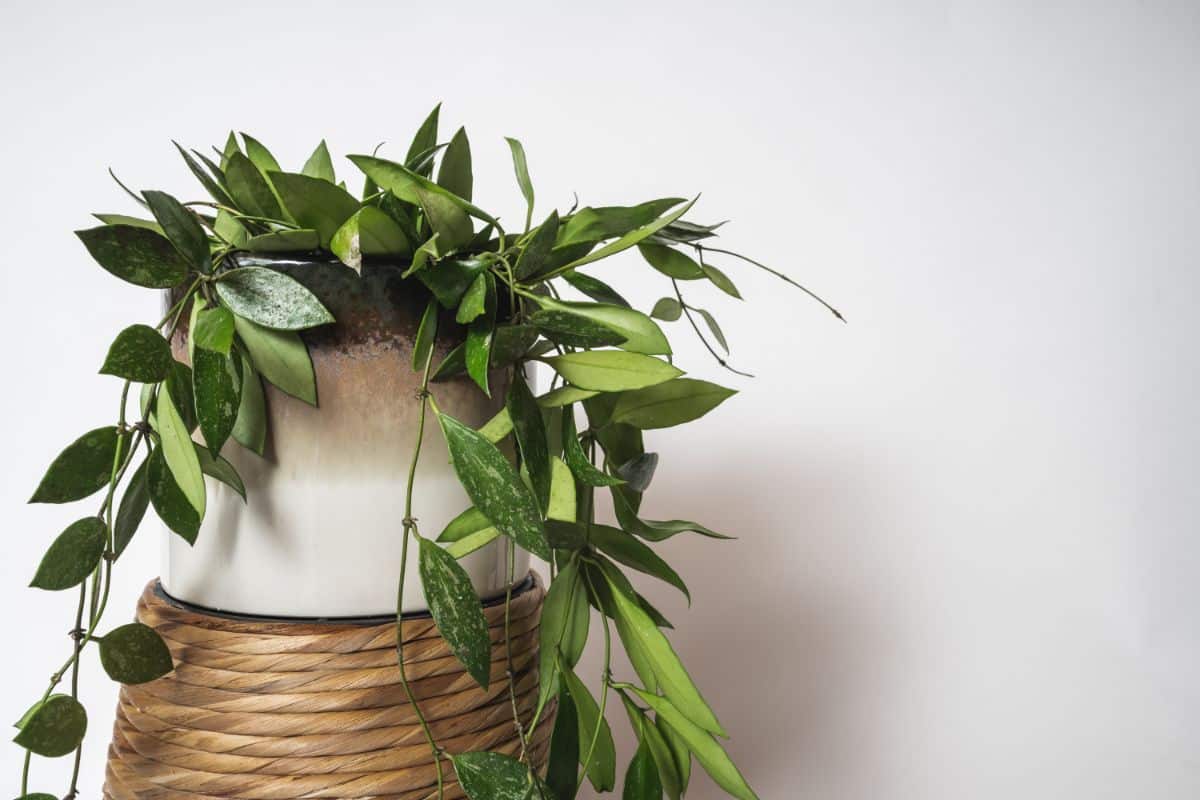 You set yourself up for avoidable issues with this plant when you get it wrong from the choice of soil.
The hoya requires rich, well-drained soil. Getting the right soil is very crucial as you do not want the plant getting too wet or dry.
Seasoned gardeners prefer to make their own soil mix, enriching it with the much-needed organics that will provide nutrients to the plant.
Last update on 2023-09-24 / Affiliate links / Images from Amazon Product Advertising API
Here's how you, too, can make yours. Mix one-third of the peat with the same measurement of orchid bark and perlite.
Alternatively, you can purchase an already-made mix. That is made specifically for houseplants. They are sure to contain potting soil, worm casting, and orchids grow mix.
Watering Requirements
The trick to watering the hoya is simple: the more sunlight it gets, the more water it would need. The plant would need less watering if it gets little sunlight.
Ideally, the hoya publicly should be watered twice a week in summer periods. In winter, watering your plant once a week should be okay. Although, all this would ultimately depend on certain elements like the soil, humidity, and temperature.
How to water the hoya? Give time for the plant to dry out in-between watering, then have them soaked immensely. You know they are well-soaked when water begins to seep out of the drainage holes at the bottom.
What you need to achieve when you water is a moist plant and nonsoggy roots. If the plant root retains water, it might lead to its rot.
Another practice you should adopt with the hoya is to give it a good shower once in a month at least. Place it under a shower in warm water settings and give it a good bath for a few minutes.
Once done, be patient enough to allow the water to drain out of the plant before placing the plant in a spot where it can get indirect sunlight to help them dry properly.
Light Requirements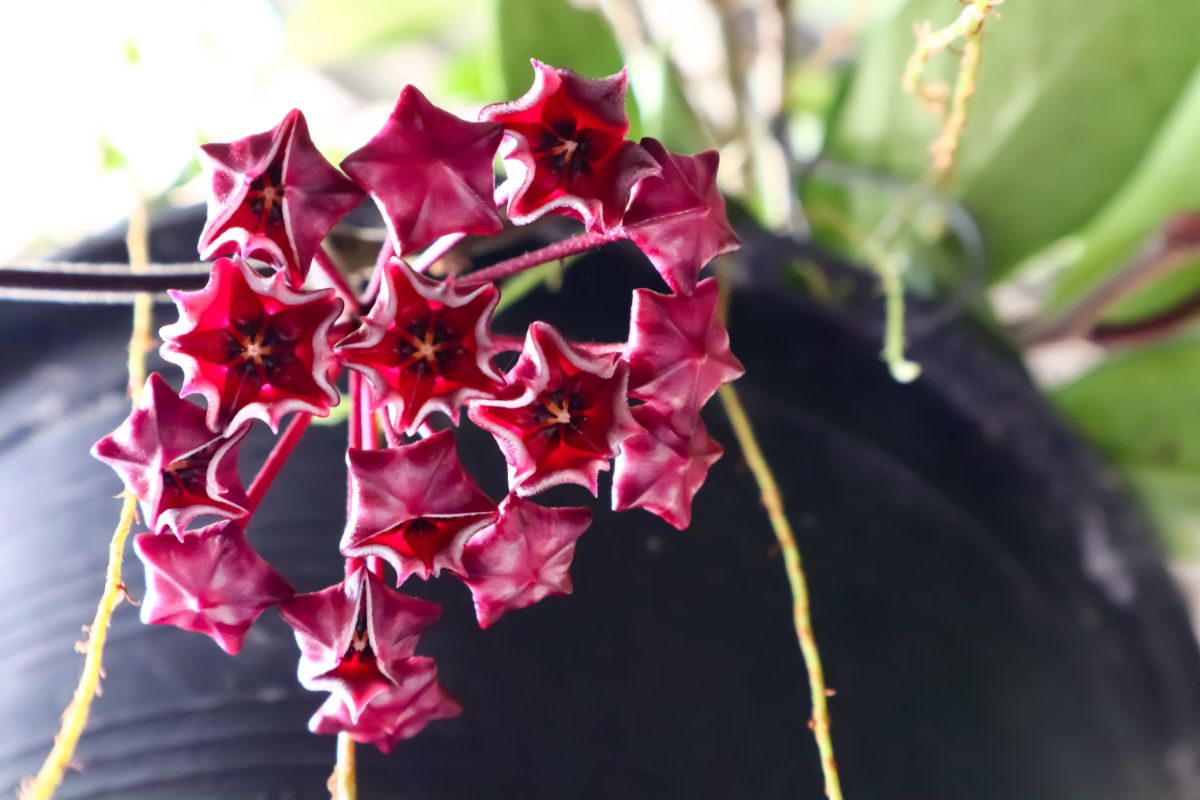 The hoya desires a great dose of indirect sunlight. They need about seven hours of indirect sunlight to grow properly.
Avoid placing it under direct sunlight, as that can make the plant wither and burn eventually. Avoid putting them also in a spot where they do not enjoy sufficient indirect light, as that would delay the speed of their growth process.
The right combination of light that they need is bright but indirect sunlight.
Humidity Requirements
Humidity is a key factor in the well-being of the hoya plant. The plant desires to be grown in a spot that is at least 60% humid.
You can achieve this by making use of the following options;
Humidifier: Humidifiers are a good option to consider if you want to keep your plants moist. You can skillfully combine this with a humidity tray to ensure your plant does not dry out.
There are different kinds of effective humidifiers that you can go for. There is the warm mist humidifier that produces both heat and humidity for your plants, an ultrasonic humidifier that does not put out cold air and ensures a consistent level of moisture for your plant, and an evaporative humidifier is a good choice, too, as it is known to produce vapor instead of air.
Humidity Trays: Yet another brilliant option of providing the optimum humidity level for your plant. Humidity trays are very affordable as well as effective.
You can even improvise and make one for yourself instead of buying. Simply place pebbles on a tray safe and add water to just below the pebbles.
For best results, do not use a deep tray.
The act of misting: The aim of misting is to keep your plants humid and moist.
Therefore, if you are growing the hoya in a dry region and need to find a means to attain the right humidity level for them, misting, as well as other options above, should be considered.
Temperature Requirements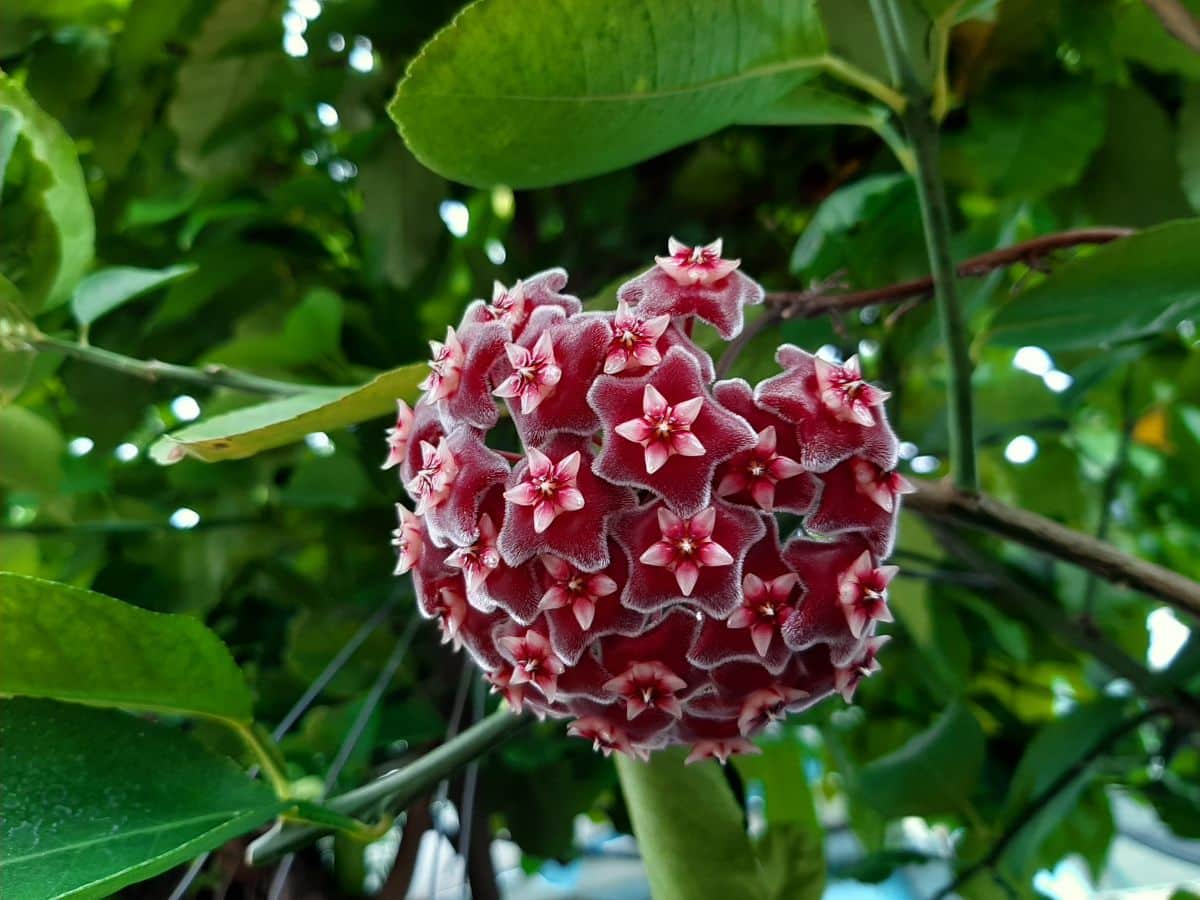 Hoya's are best grown in a warm environment and, at the same time, defeats dry heat. This automatically cancels the supply of heat from a heater. That is a complete failure for your plant. Winds and drafts are also not good for the plant.
What the hoya plant needs is a consistent supply of moist heat. Ensure it stays under a temperature in the range of 65 - 80°.
Fertilizer Needs
Fertilizer application is essential during the plant's active growing stages. During winter and fall, when the plant enters its dormant stage, you do not have to apply fertilizer.
You will get the much desired result if you use a fertilizer that is rich in potassium. Spray moderately on the leaves to promote the healthy growth of the plant.
Propagation
Propagating the hoya plant is an easy plus; there is more than one way to go about it. Propagation can be done via seed growing, leaf cuttings, and stem cuttings.
Below is a comprehensive guide on how to go about the aforementioned options.
Seeds: Safe to say that growing from seeds is the simplest method but not necessarily the best.
All that is needed is to put the seeds in a good soil mixture, preferably a peat moss one, and place the plant in a spot where they can get ample sunlight and enjoy increased humidity levels.
Thereafter, use a plastic bag to cover the pot, as that would keep the plants moist.
Under the right environment and proper condition, your seeds should begin germinating in, at most, 5 weeks. The proper conditions include consistently moist soil, optimum humidity, the right temperature, and a monthly treatment of a potassium dense fertilizer.
This will see your plant flower in no time and blossom as they grow.
Leaf Cuttings: This is done by taking a leaf and planting its stem. Make sure it is rooted about 1.5 inches into the soil.
Germination can be detected in about six weeks latest with the rise of new plants emanating from the leaf base. This plant can be used to start a new hoya afresh.
For germination to occur when it should, make use of the same soil, humidity, light, and temperature standard of the mother plant.
The leaf-cutting method works; however, it is not as effective as the stem-cutting method.
Stem Cutting: Stem Cutting can be achieved by sniping off a six inches stem with well-sterilized pruning scissors. This should be done during the plant's active growth stages in summer or spring.
Skillfully cut them from the stalk's end just at the point of the nodes. Remove the lower leaves and have the cuttings placed in a spot where they can get ample sunlight for some hours.
Thereafter, have the cuttings planted in a container or pot buried about 4 inches into the same soil standard as the mother plant.
Ensure the soil stays moist but not soggy (a plastic bag can help you achieve this) and water thrive weekly.
Repotting Techniques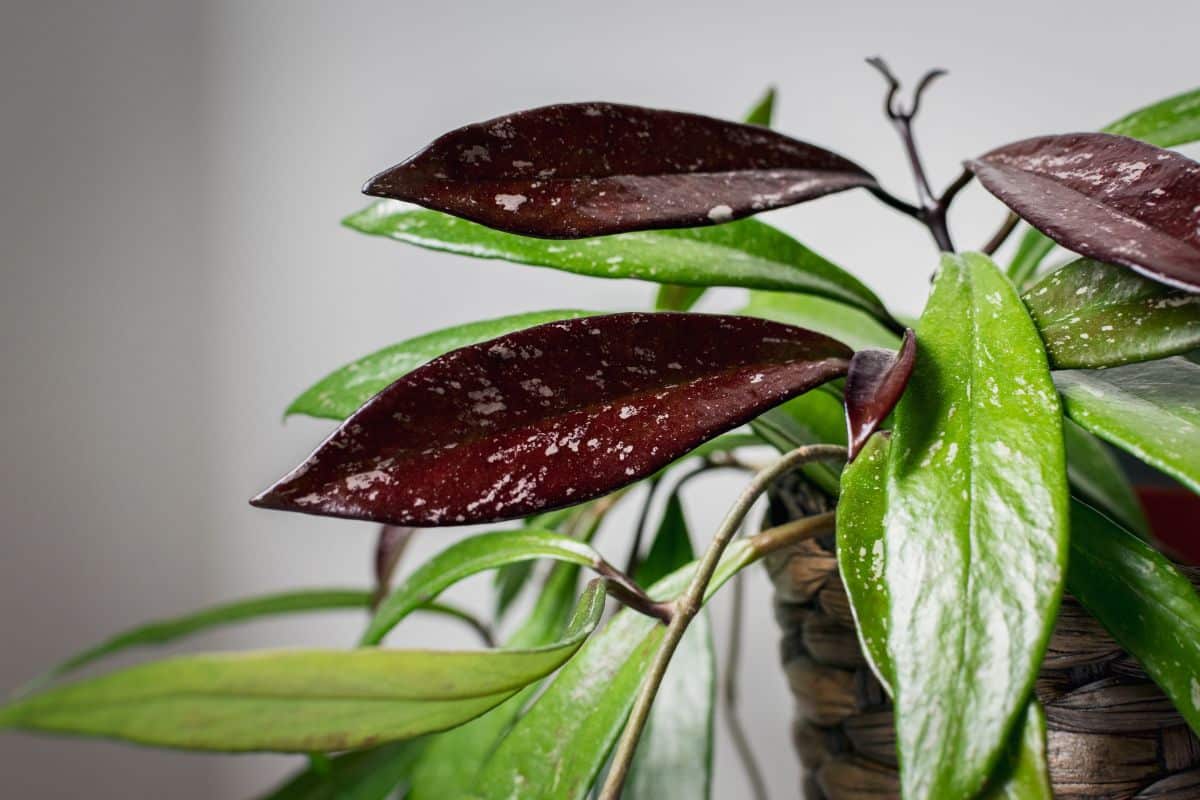 Repotting should be done using the next size of the pot, as the plant stem likes being root-bound.
A secret that most people are yet to know is that the type of pot used in the repotting process matters a lot.
Making use of a pot that can guarantee optimum aeration for your plant and, at the same time, keep the soil moist is what you need.
A ceramic pot is the perfect example of one that can provide all these benefits. Plus, they are readily available and very affordable.
Pruning
With the hoya plant, you might have to do any major pruning at all.
Pruning is best done in summer or spring, just right after the blooming period.
Prune out the leaves from the lower part of the plant to make the plant look neat and more attractive. Look out for dead or yellow leaves or dead stems and have them pruned out.
When they are overgrown, prune some parts and propagate.
Frequently Asked Questions
What are common pests of the hoya publicalyx
Some common pest that attacks the hoya plant includes mealy bugs, aphids, root rot nematode, White flies, etc. You can control insect infestations by spraying insecticides.
Is the Hoya publicalyx toxic to pets?
There has been no report of toxic effects on animals; however, it is safe to keep plants out of the reach of children and pets.
Conclusion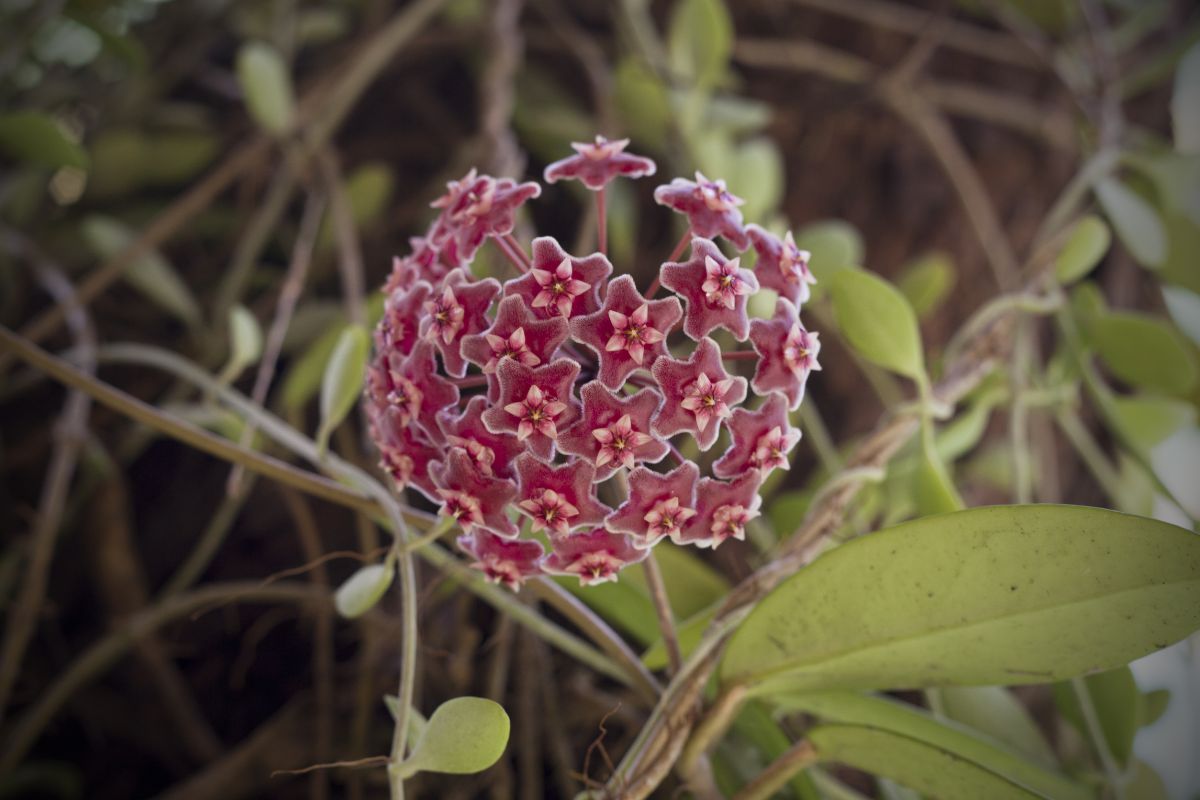 Hoya publicalyx stands as one of the largest flower amongst the hoya species. An added advantage is the fact that they are also fast growers.
With this article, you will be enlightened on the essential care tips and growth guide that is needed to see your plant go through the growth stages seamlessly.