Unarguably, good soil is the foundation of a healthy garden. Therefore for optimal results and the success of your veggies, you need to make sure you are setting up your raised garden soil the right way.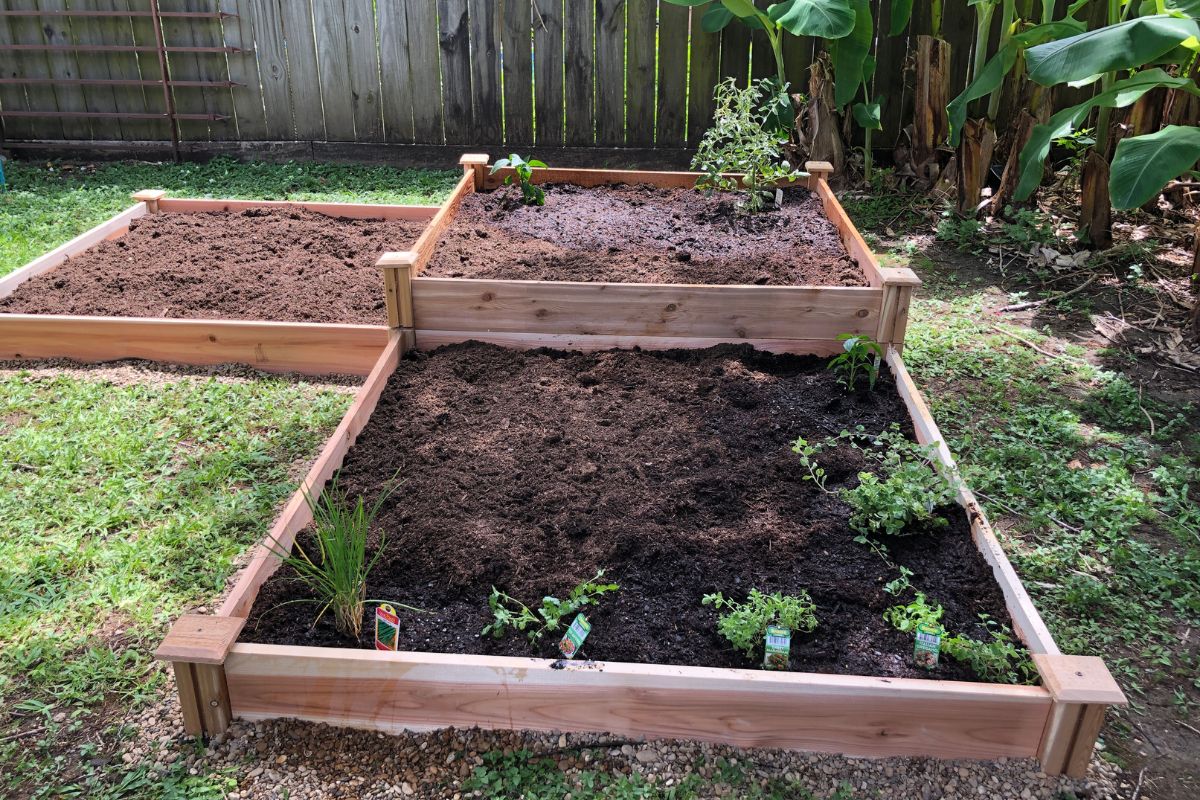 A good number of gardeners prefer raised garden soil, as it gives them the right to be in control of the materials their soil consumes.
However, when it comes to energizing your raised garden soil, there are a few steps that you must take to get a rewarding result.
Let's quickly learn about the easysteps to energize your raised garden's soil.
Jump to:
Why Do You Need To Energize Your Raised Garden Soil?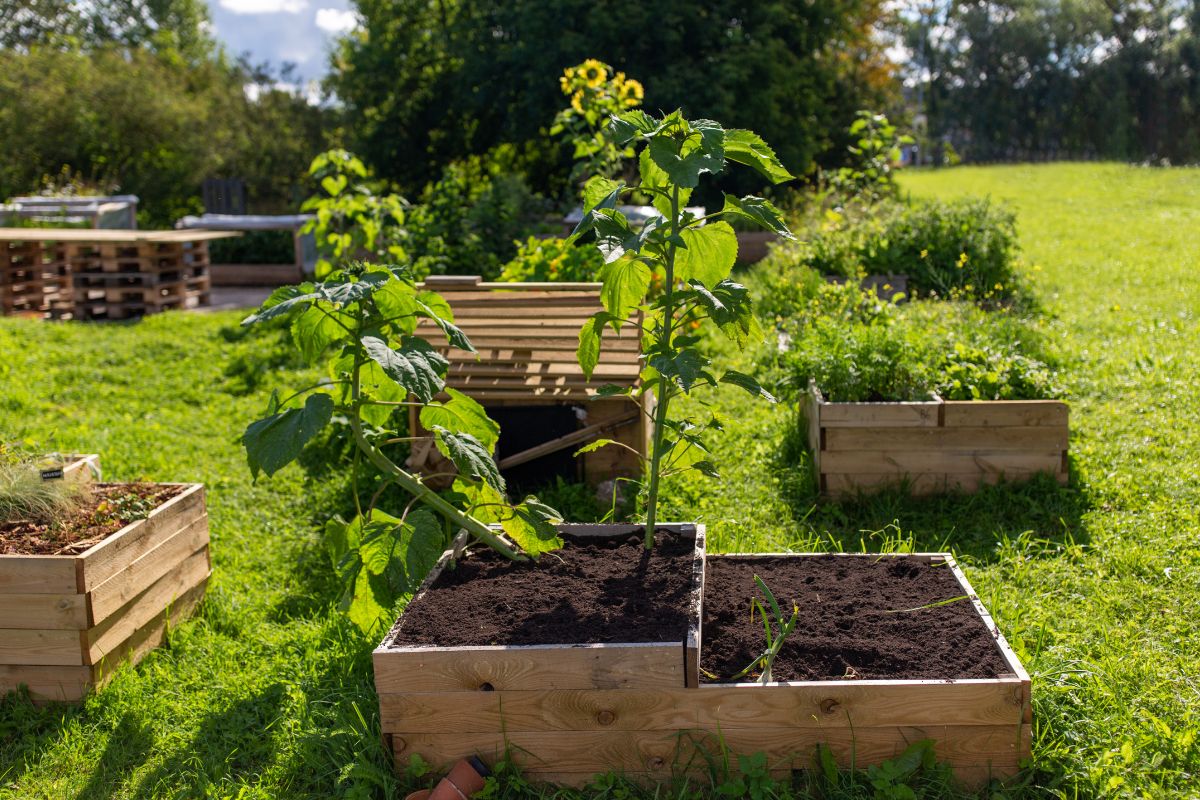 We cannot overemphasize the importance of having to energize your raised garden soil. But one of the importance of energizing raised garden soil is that it prepares the soil for the next planting season.
During the growing season, the garden soil runs short of nutrients and energy to carry on another season.
So, you must energize your raised garden's soil for it to regain strength and nutrients. Call it its rejuvenation season.
Another importance of energizing your raised garden soil is that it helps the soil assume a better posture to help with the growth of your veggies.
During the growing season, you should be able to note some essential materials or actions that contributed to your garden's soil loss of growth. This would help you re-strategize.
Now let's move over to the steps to energize your raised garden's soil.
Easy Steps To Energize Your Raised Garden's Soil
There are only a few simple steps that you should follow intentionally to encourage the success of your raised garden soil, and this sure works even if it is your first time energizing your garden soil.
1. Get rid of weeds and old plants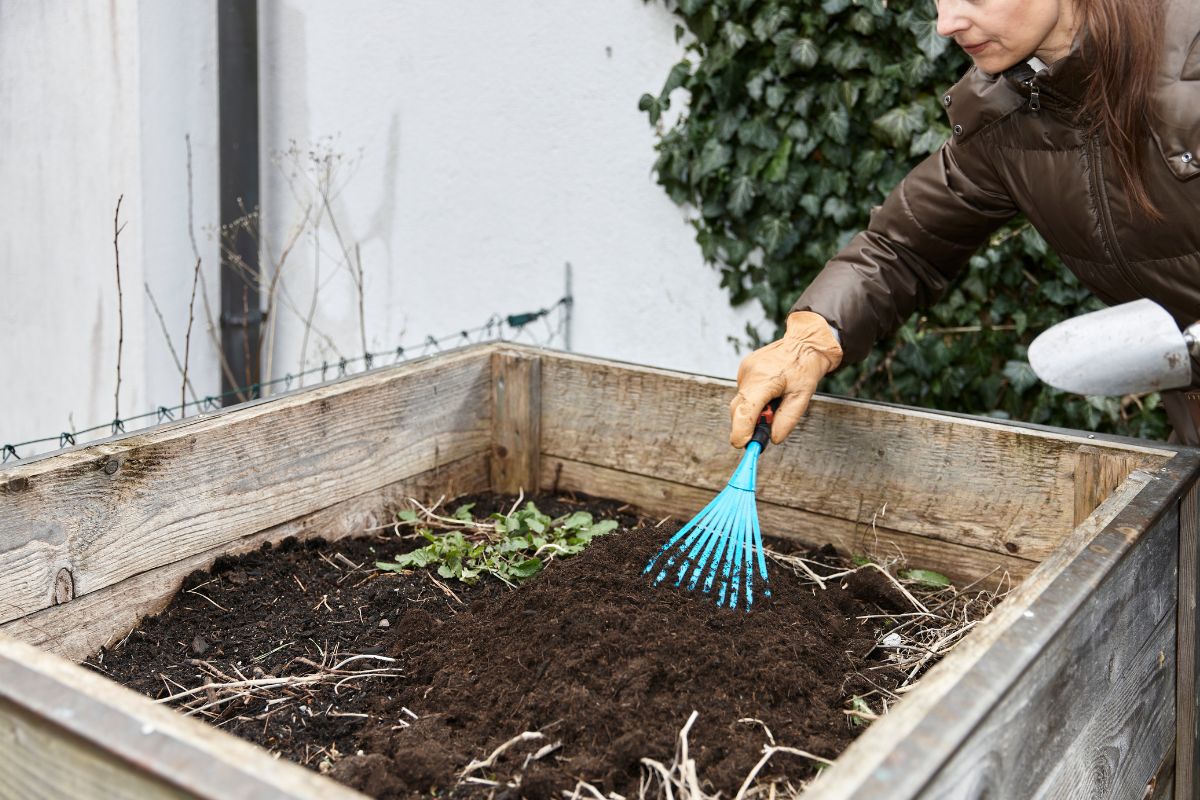 To energize your raised garden's soil, the first non-negotiable step you must take is to remove every dead or dying plant from the past season.
Weeds are potential threats in the garden. So, ensure you get rid of every weed that would stunt the growth of your plant.
There would be also garden debris from the past season; you don't want to carry it over to the next season, hence the importance of getting rid of them. Fallen leaves and branches are not left off the hook. This way, you are sure you never gave room for weeds and debris.
2. Take a soil moisture test
The university of Minnesota extension advises you to check the moisture level of your soil to be sure it is dry enough. This way, you can efficiently work on the soil with no hassle.
How do you know the moisture level of your raised garden soil? Get a handful of soil and flick it, intending to mold it.
If it does not mold, then the soil is dry enough for reuse. However, if the soil molds or shows any slight dent, it means the soil is still moist.
You would have to leave the soil to dry before you can use it for the next season.
3. Loosen up the soil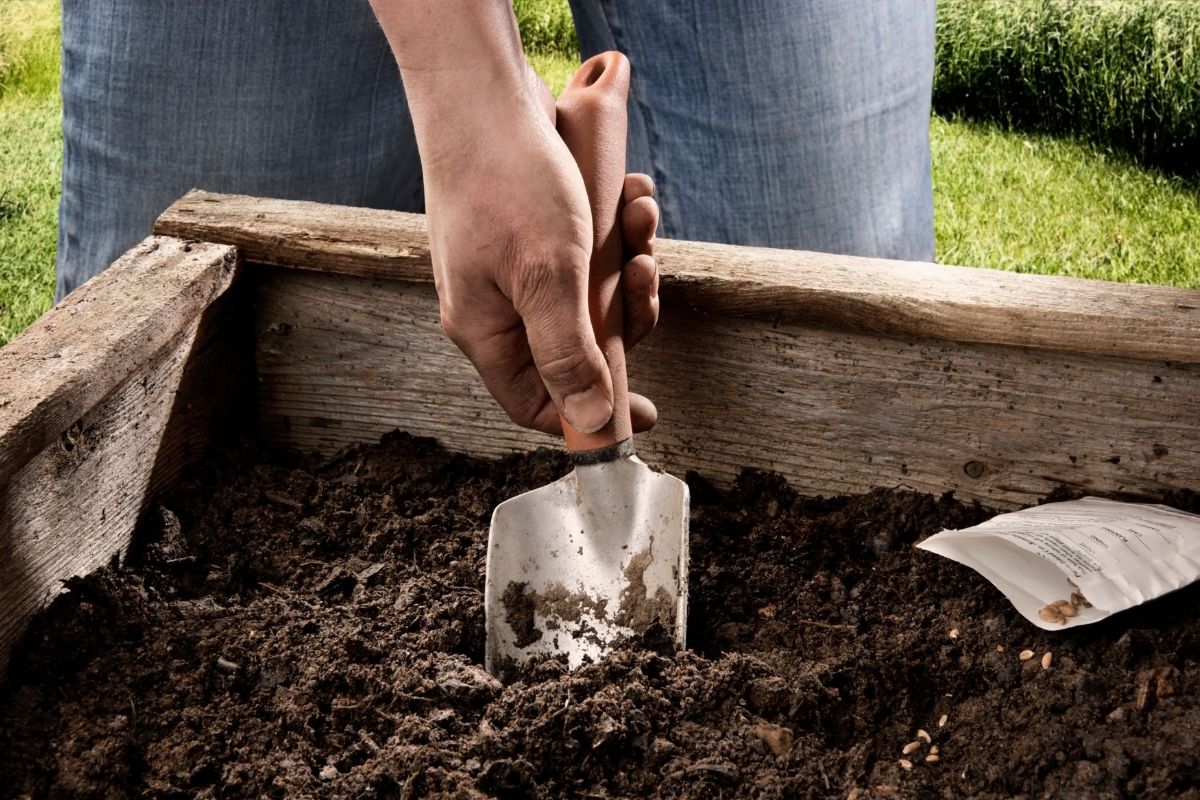 The third step to energizing your raised garden soil is to loosen up the soil. At this stage, get a spade or a hoe and turn up the soil for about 6 to 8 inches until there are less or no large clods.
It is most preferable when you don't encounter any clods at all when planting for another season.
More so, be conscious enough to remove any old roots from the plant of the previous season. You might want to use a power tiller to turn and loosen the soil in your raised garden bed.
Note: Be careful not to over till the soil. It might break down the soil so much that good water drainage becomes almost impossible.
What if you are having trouble keeping up with the soil already? Maybe you are not comfortable with the quality of your soil. The next step will reveal the possible ways you can enhance the quality of your soil.
4. Make use of soil amendments in your garden soil
Most people make soil amendments their go-to solution for issues like lack of soil drainage, low aeration, and unsteady structure.
Luckily, soil amendment helps to fix these issues and increase the physical properties of the soil. So, if your soil dries out quickly or if you didn't use the proper mixture in the beginning, try using soil amendment.
What are these soil amendments? Soil amendments are simply materials added to the soil to enhance its physical qualities. This way, it favors your veggies and any other plant you choose to have in your raised garden soil.
Soil amendments include compost and rich organic materials that will aid the process. You can learn about the various soil amendments to help you make the right choice.
Be careful because you are most likely to be affected by your choice. So you must carefully make your choice. Ensure you learn about the various types of soil amendment. This would help you know the one which works for you the most.
If, for any reason, you would not want to use soil amendment, you can try planting a cover crop. We will explain this further. Read on!
5. Add some nutrients to your garden soil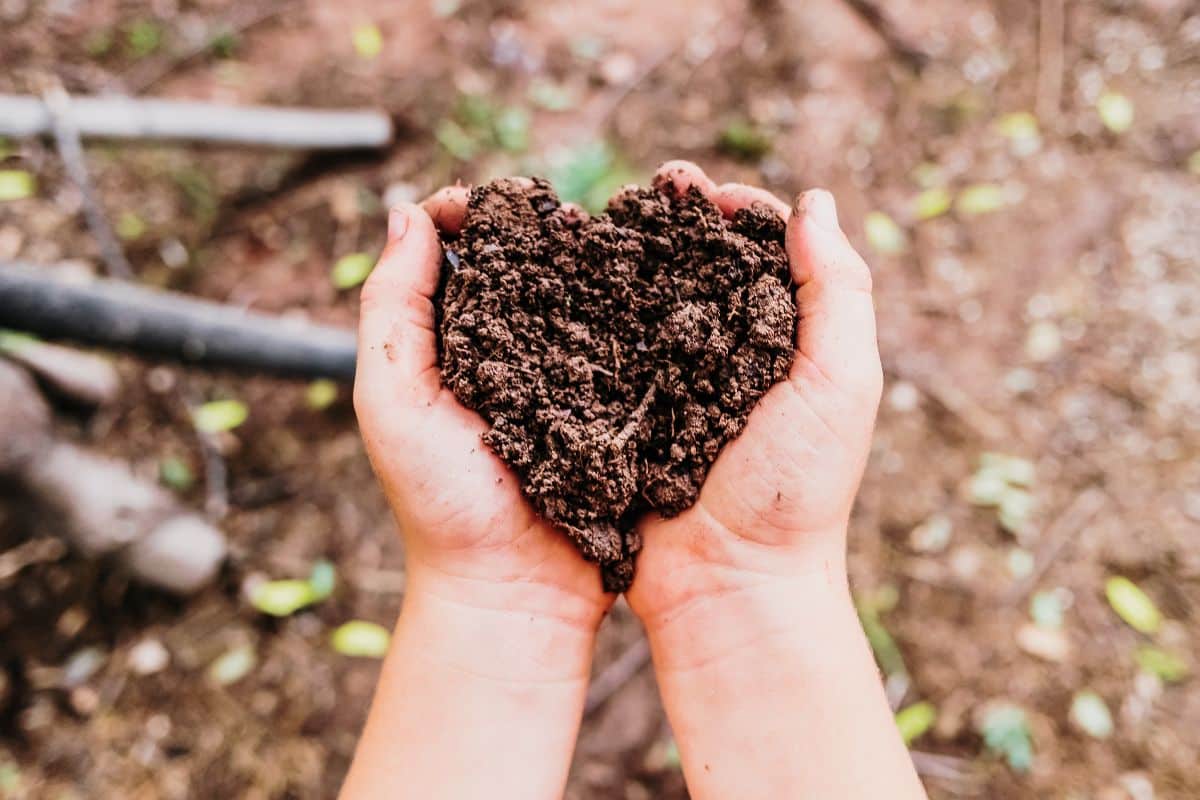 Another way to energize your raised garden soil is to add some nutrients. Closely related to soil amendments are soil nutrients.
So, just in case you need some more nutrients, then you can add 1 ½ pounds of fertilizer. With the ratio of 6:12:12, you can be sure your soil will take in all the nutrients needed for the next season.
Continue to double the ratio if you are adding more so you do not get it mixed up.
Alternatively, sprinkle a suitable fertilizer at the correct rate, depending on the type of plant you are growing.
In most cases, existing raised garden soil will not need soil testing before you plant again; however, for clarification and optimum performance of your soil, ensure you test your soil.
With this, you are sure the soil pH and nutrients are perfect.
6. Plant a cover crop
If you look forward to a natural way to fill your raised garden soil with nutrients, you can settle for cover crops. Cover crops do a great job of aerating the soil.
Most people use cover crops to subdue or eliminate weeds, but cover crops do more. Cover crops also provide nutrients to the soil. If you are new to this idea, then for a start, plant legumes.
Alfalfa, fava beans, and crimson clover are excellent to cover crops that would add nutrients and protect your raised garden soil.
7. Prep your raised garden soil for the winter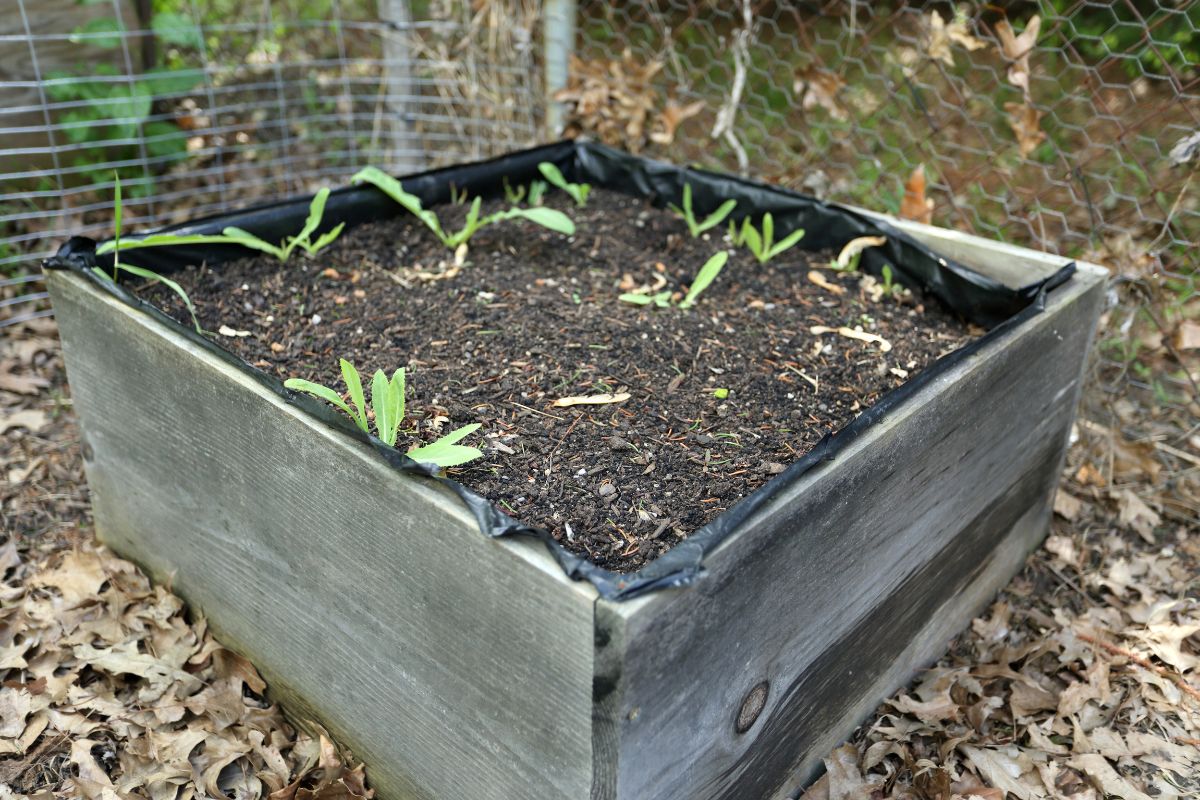 Sometimes all it takes to make good soil would warrant you doing that, which seems like a threat to it. Remember, we said earlier that you must remove old plants; there should not be any trace of them.
Well, for this case, you might want to reconsider. This is mainly for people that live in areas where they do not have the opportunity to grow plants all year round.
For you to prepare for the winter for the season of plant growth, you should energize your raised garden soil by leaving roots. Certainly, it would decompose, leaving some amount of nutrients in the soil.
You can also add some compost. You can also cover the bed with some mulch. Learn how to use mulch for maximum results.
8. Plant your garden
If you have successfully completed the above steps, the last step is to plant in your garden! At this point, your soil is done rejuvenating and should be in perfect shape.
Get your favorite veggies ready and begin planting.
Further tips
Ensure you check on your plant from time to time, so you are sure it grows in perfect shape
Change the mulch if you notice it is attracting termites or bugs
Use insecticides to keep harmful insects at bay
Conclusion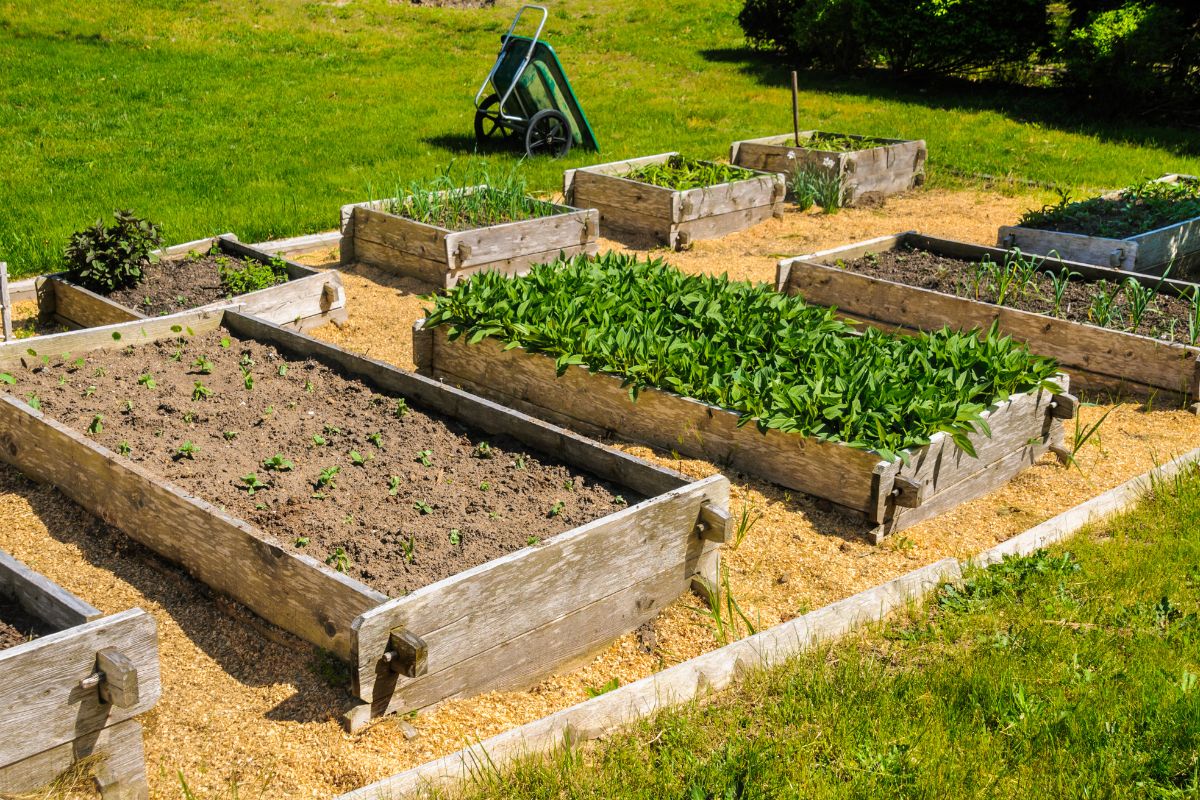 Sometimes all it takes to make a difference is just a little of TLC (tender loving care), and your raised garden soil cannot be exempted.
These are the 8 steps to energize your raised garden soil. They are simple and easy to follow. And even if it is your first time energizing your raised garden soil, you will do it like a pro!
Revisit our guide if you encounter difficulties along the process. Now that you know it is so simple to energize and enhance the quality of your raised garden soil, we sincerely hope you get a mind-blowing result following this guide.
Good luck with that!