Your plants can look much more radiant in beautifully painted flower pots, you know.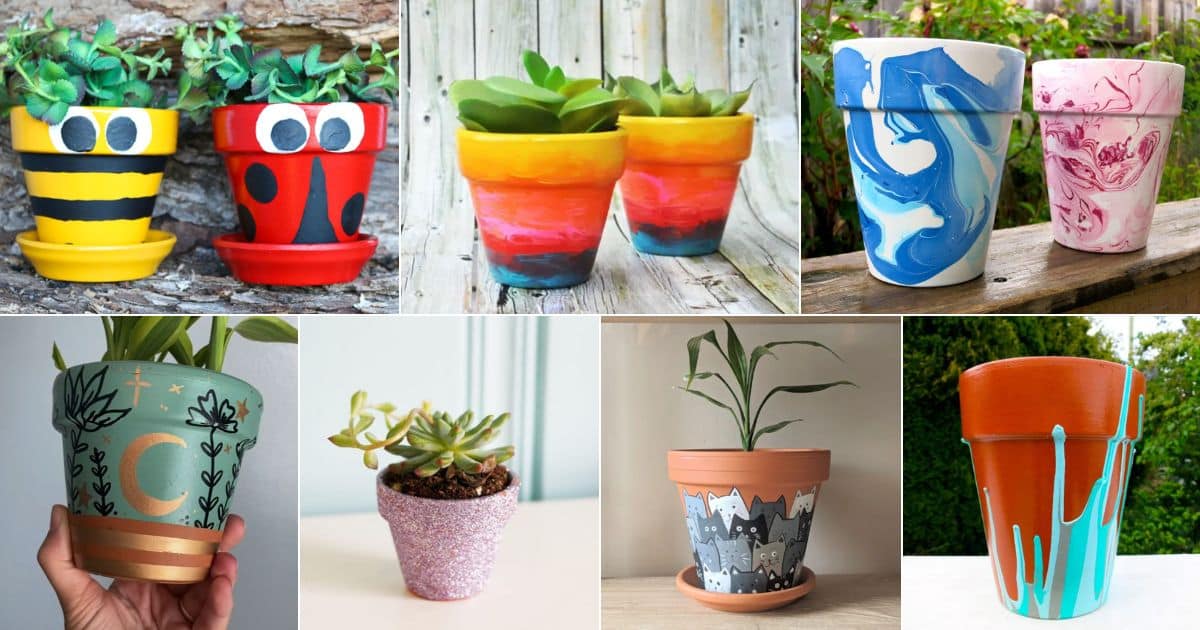 To get your flower pots looking beautiful, you do not need to spend more by hiring an artist, and there are easy DIY designs that you will have no issues executing, especially with our detailed illustrations.
We also have something for busy individuals - simple designs that will not take much of your time and effort.
Take your flower pots from basic to extraordinary with the following hand painted flowerpot craft painting ideas.
Jump to:
Hand Painted Flowerpot Crafts
Why buy already designed flower pots which are more expensive than the plain ones anyway, when you can quickly put your creative skills to work and come up with an equally great design?
Hand painting flower pots in your leisure time is a fun exercise for the entire family, as well as avoiding ways to spice up your space.
Find below 20 unique hand-painting ideas you can adopt for your flower pots, as well as well-detailed tutorials from some highly knowledgeable bloggers.
1. Rainbow fun splash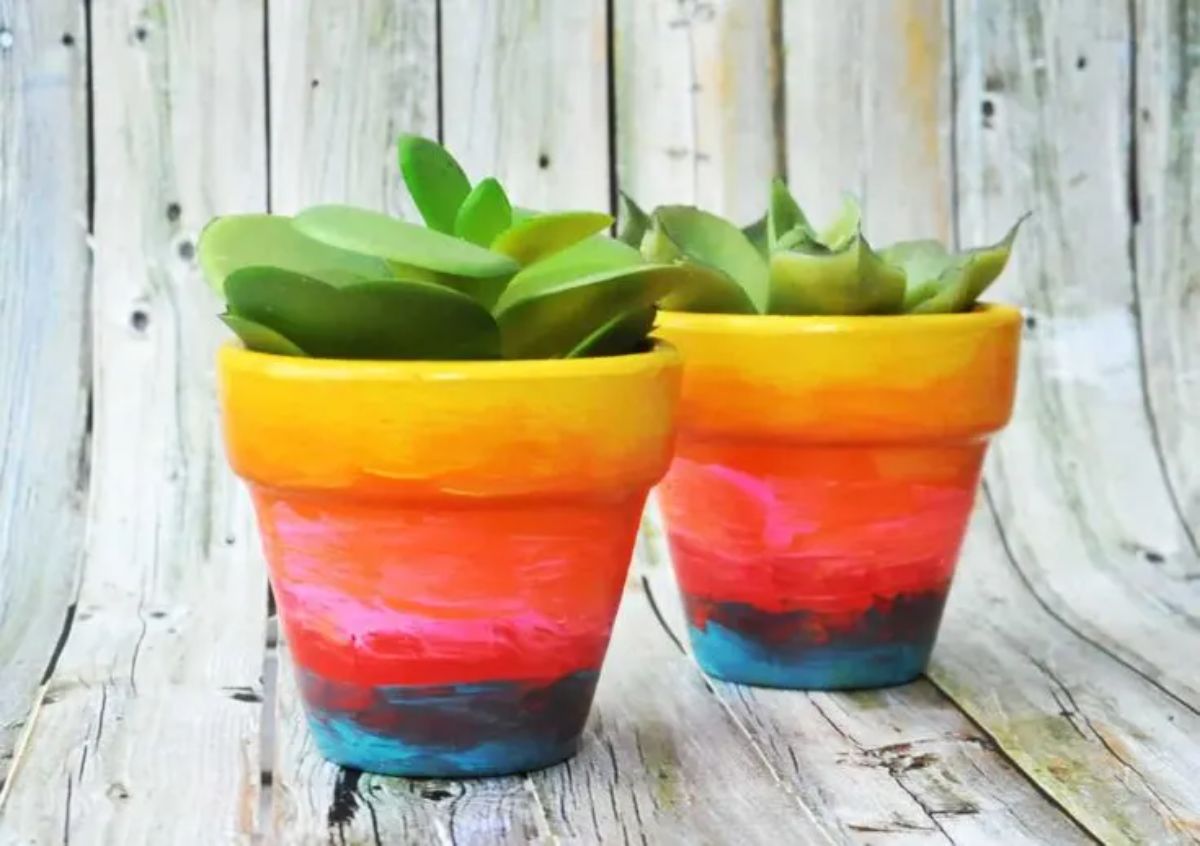 Rainbow fun splash is an excellent idea for those who feel overly creative.
Monotone color painting is good and quite alright, but this is eye-popping.
You will need to have many colors handy so nothing comes in the way of your flower pot painting experiment.
2. Ladybug Flower Pot Painting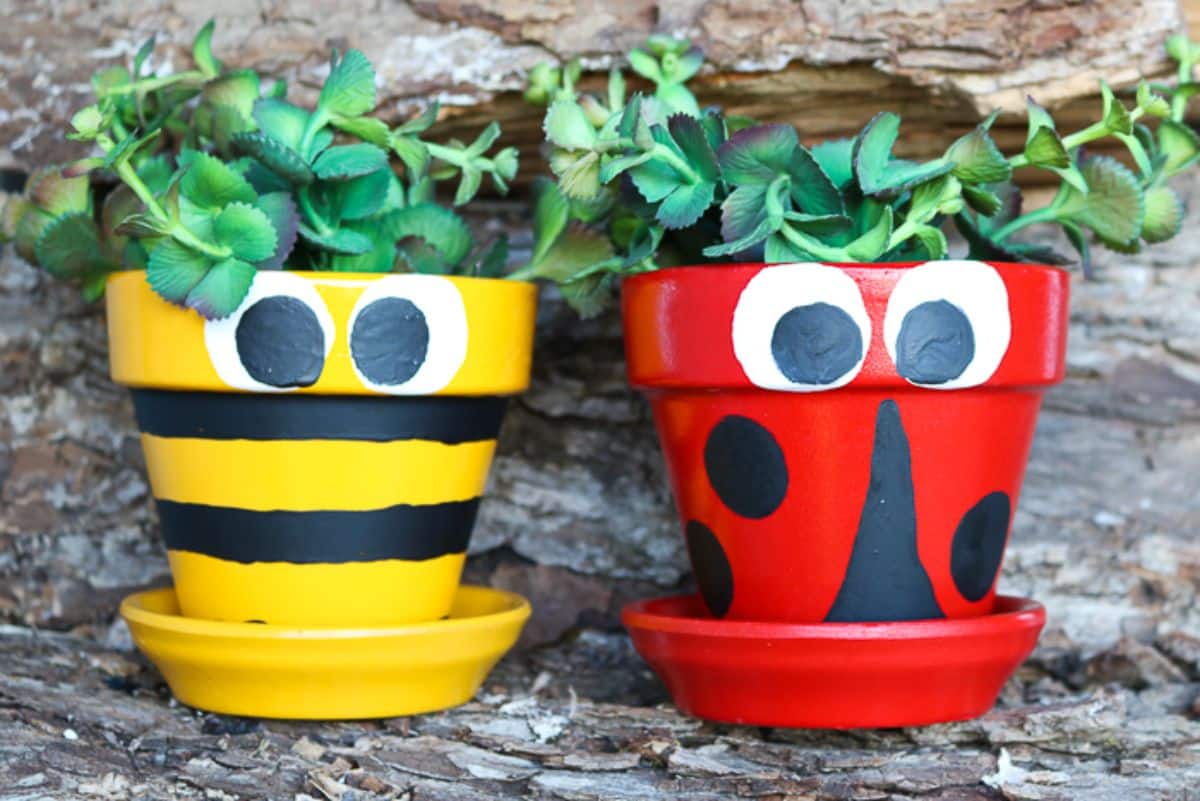 For people that might want to have insects painted on their flower pots.
We know the first insect that might come to your mind is a butterfly, but that has become too common now and less unique.
So, step out from being basic by painting the equally beautiful ladybug.
They might look quite complicated to paint, but with the tutorials pasted below, you will find them as easy as pie.
3. Classy Dots Flower Pot Painting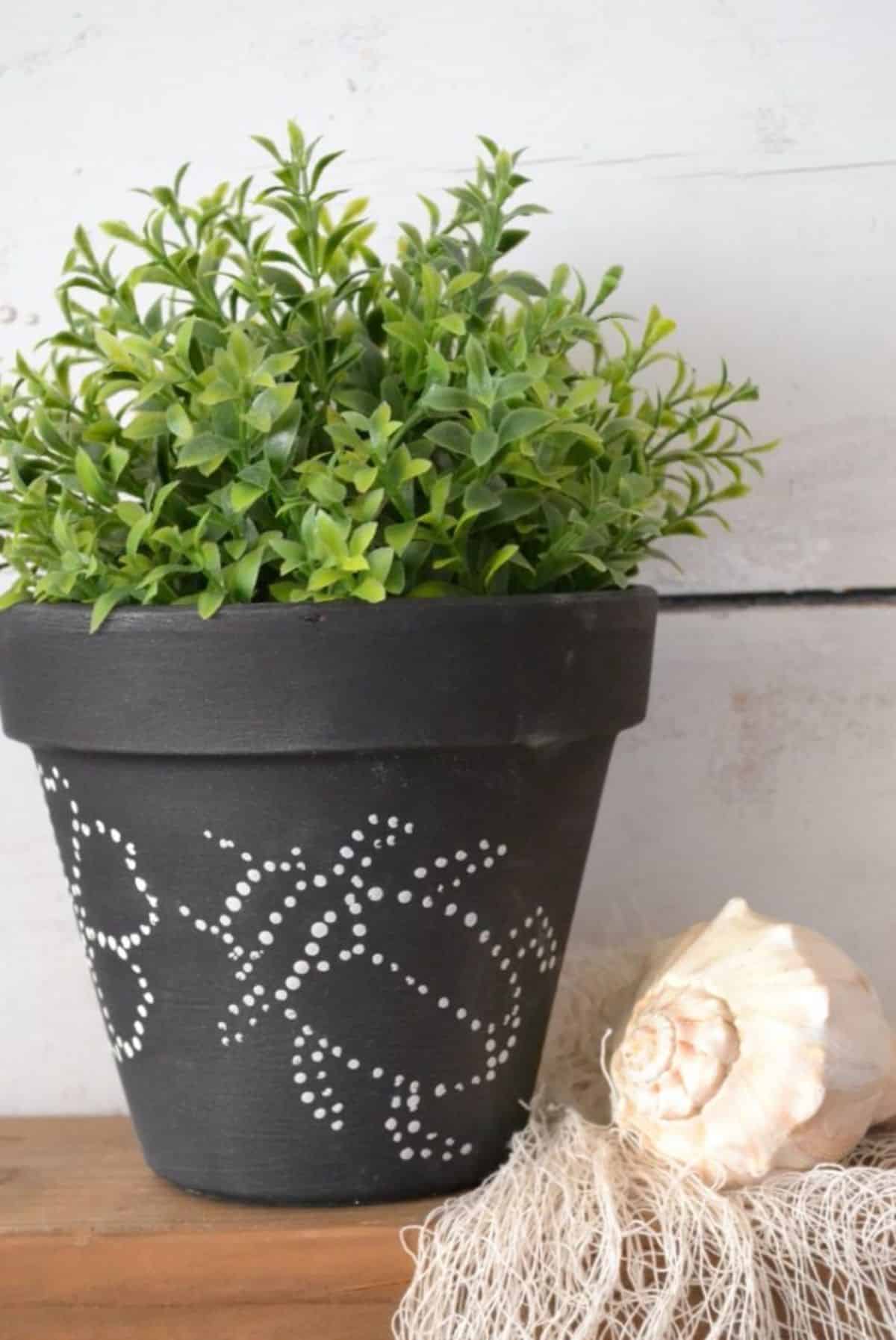 This hand-painting idea fits the proverbial saying, "less is more."
Painting your flower pots with simple dots all over is relatively easy and can be a fun time with the kids as they can take turns to make the dots too.
It is also not energy, time, or resource-consuming as you can make the dots with a particular color.
The result? Classy, as you can see in this tutorial.
4. Drip Flower Pot Painting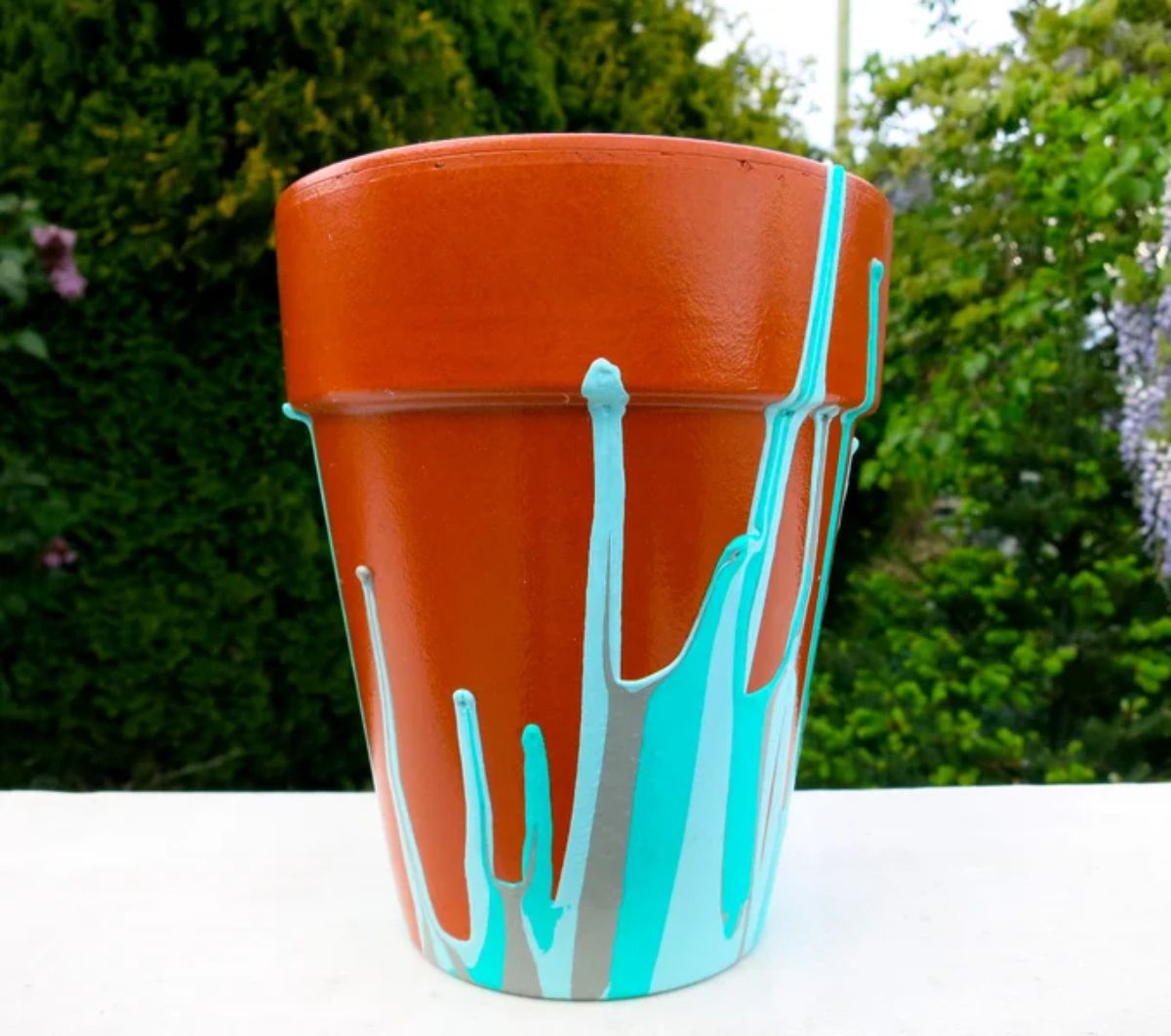 Drip painting is straightforward to achieve. Messy, too, but fun for you and the entire family.
While drip painting, you do not need to be calculative or strategic with the positioning of the paint. You simply splash it on anyhow and allow to drip down beautifully.
Get your hands dirty with this beautiful flower pot painting.
5. Mountain Flower Pot Painting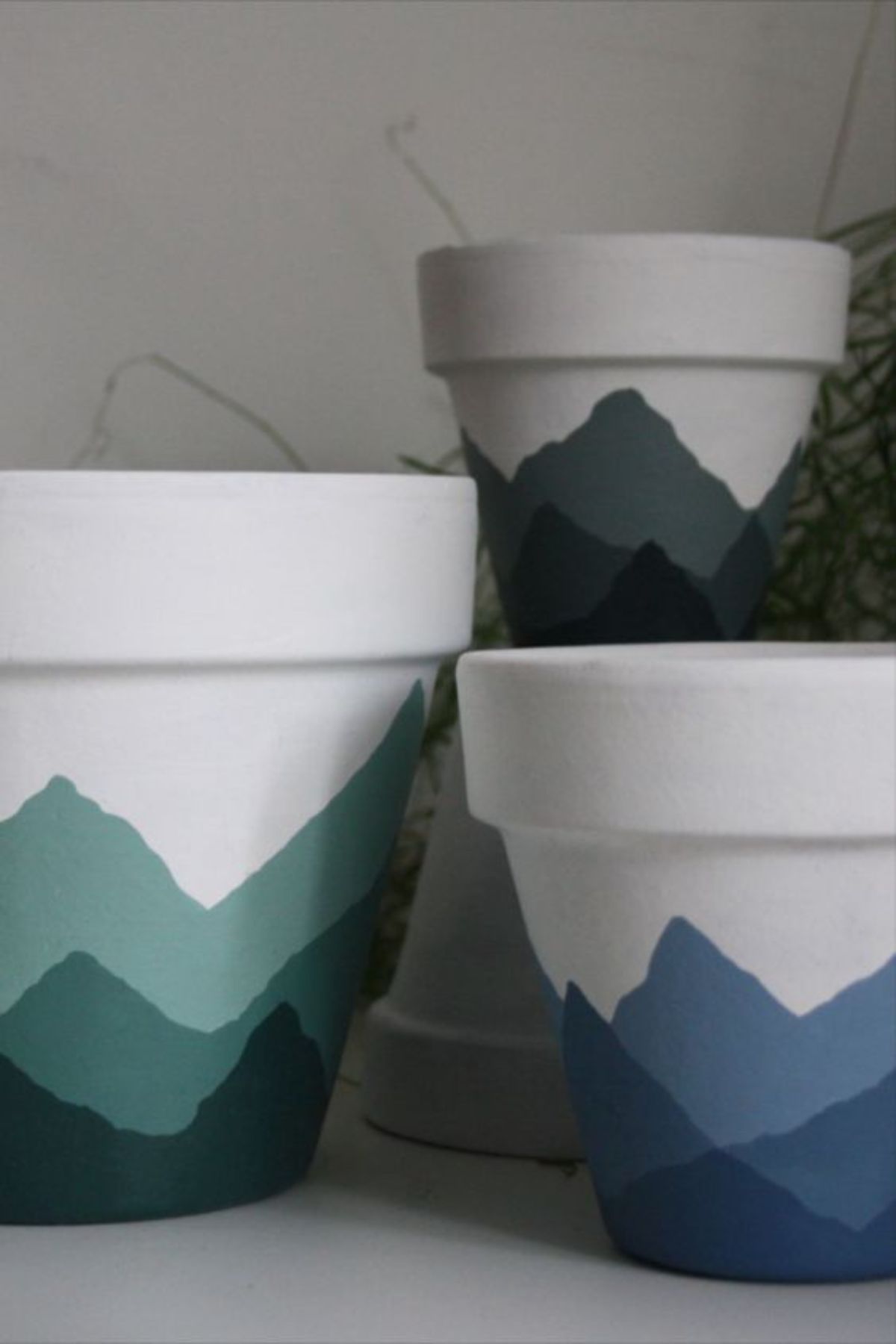 The mountain flower pot painting brings out the creative genius in you. This unique painting idea is exquisite and exudes a feeling of peace and serenity.
You can follow through with the same color scheme shown here or choose another that fits in with your personality.
6. Nail Polish Flower Pot Painting: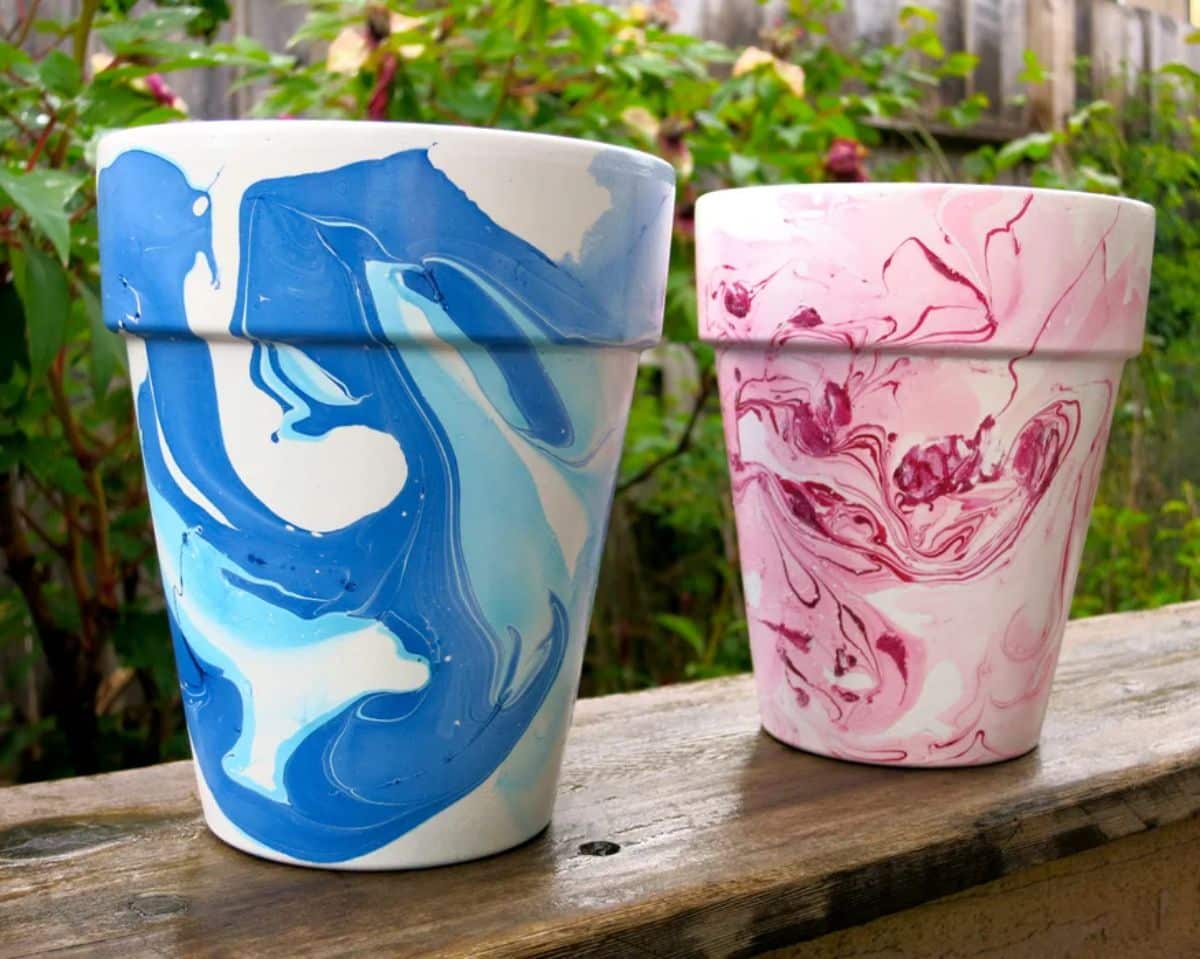 Splash some nail varnish mixed with water on your pot, and watch out for the beautiful design that erupts.
Do not be economical with the nail polish; splash generously, then sit back and prepare to be wowed.
7. Lavender Flower Pot Painting
Oh! The sweet-smelling fragrance of lavender, what's not to love about it?
However, its beautiful scent is not the only thing lavender has to offer, they are also a great visual piece.
Go for this highly versatile herb-drawing inspiration. The attached tutorial link will see that you have no trouble in the process.
8. Expressions Flower Pot Painting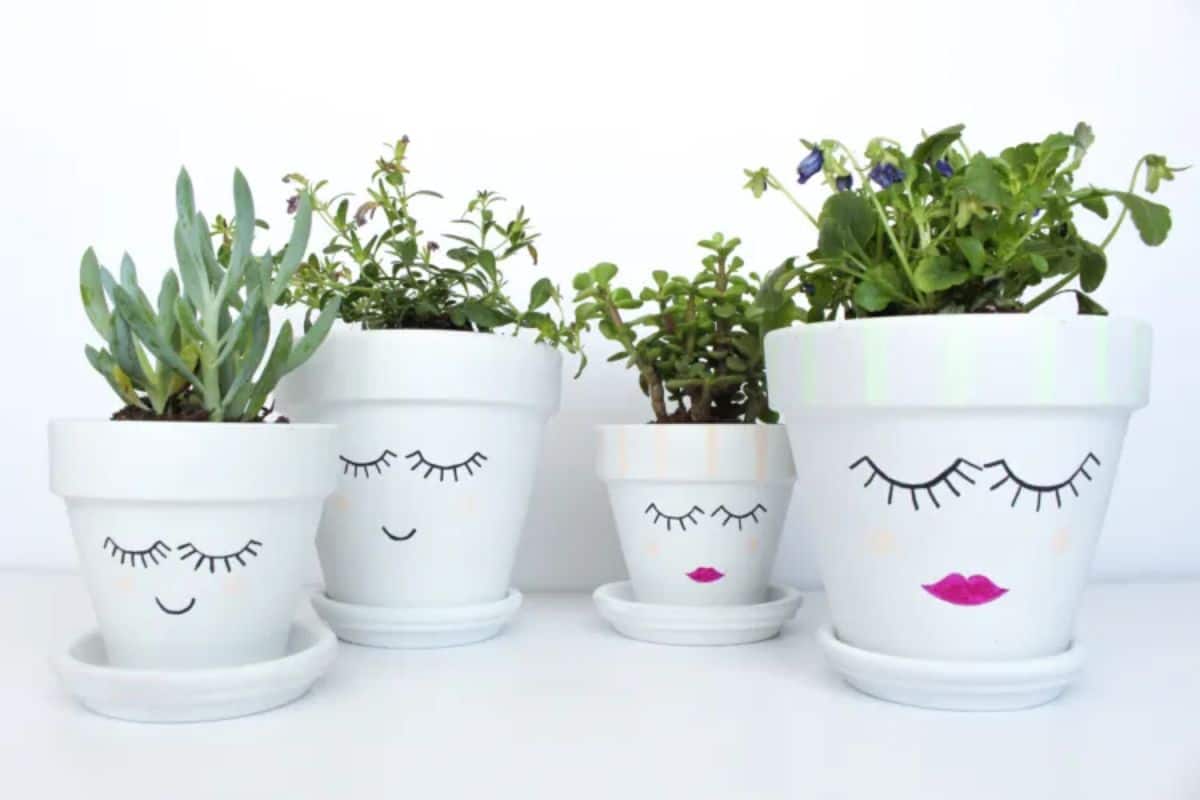 The happy expression flower pot painting idea breaks from the serious-looking painted flower pots.
They are a bit playful and are sure to make the whole place come alive.
You can play around with different expressions - a smiley face, a sarcastic look, or anything other than a gloomy face. Kids are sure to love it.
9. Word Play Flower Painting Art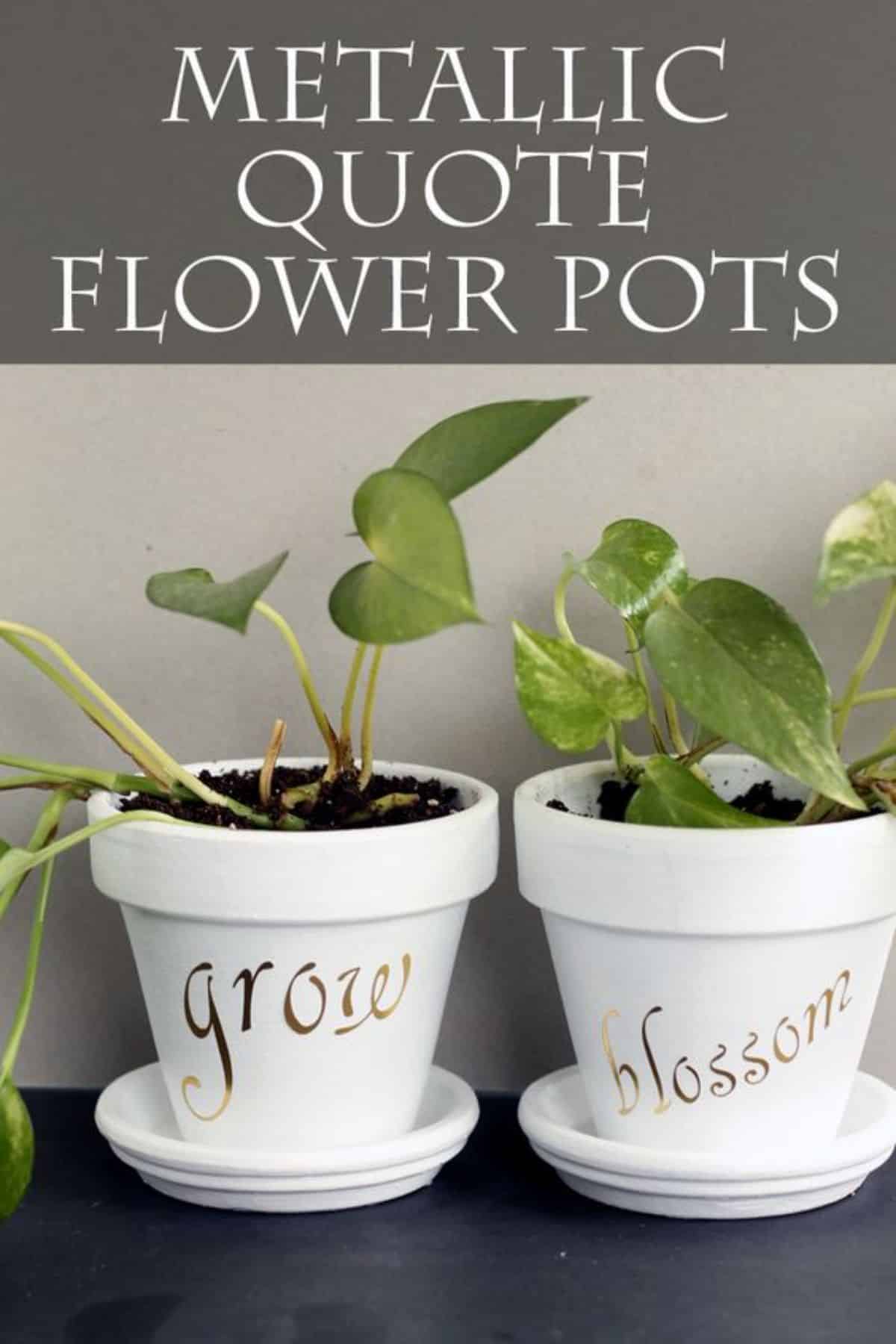 There is beauty too in simplicity, you know.
We know the razzmatazz that comes with colorful designs and beautiful paintings, but there is still some classiness in the most simple ideas, and the wordplay art proves this.
Try inscribing a plant-related pun or a funny quote about plants. It is sure to be a comic relief for all who see it.
10. Glitter Flower Pot Painting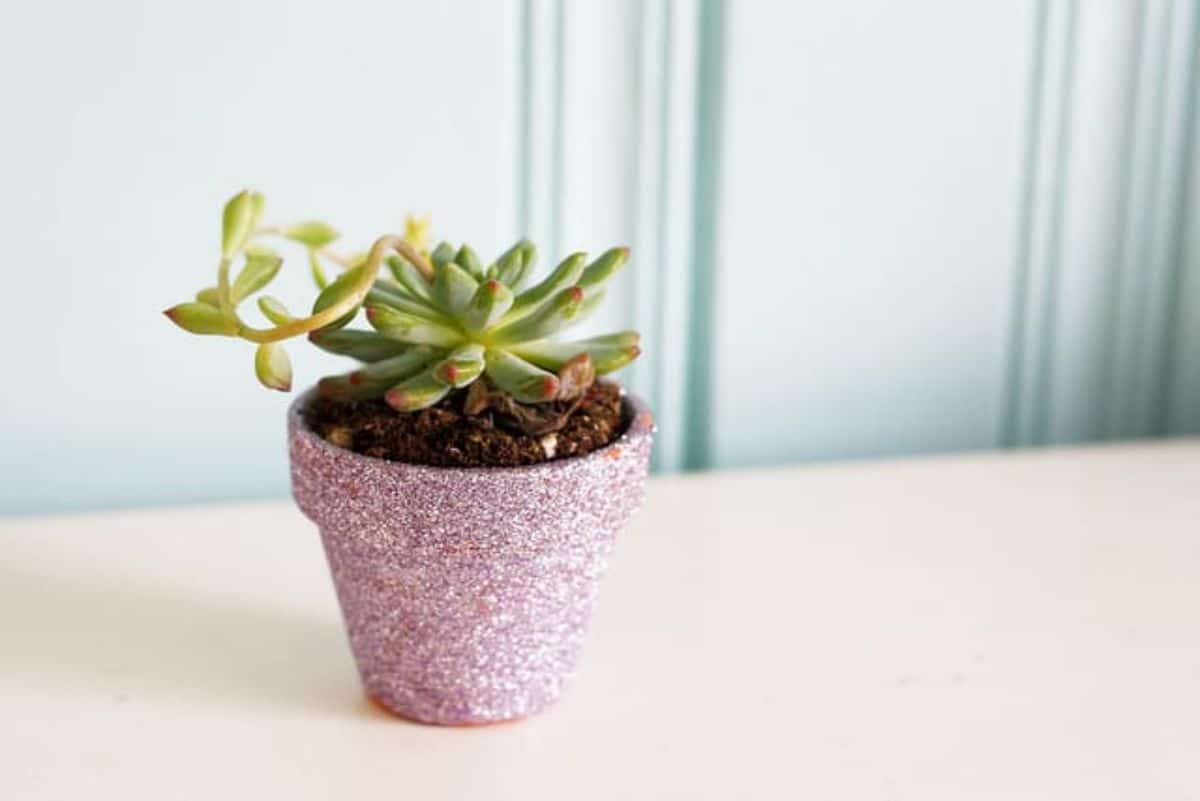 Do you like some sparkles? Bring it on with this simple but unique painting design.
11. Seashells Flower Pot Painting
Seashells idea gives you the beach vibe. It is also quite simple to execute too.
All you need to do is to purchase some shells and have them pasted around the flower pot with the help of some hot glue to make them stick.
Then have them nicely painted to your taste. Go on ahead and invite some beach vibes into your home.
12. Fresh Leaves Flower Pot Painting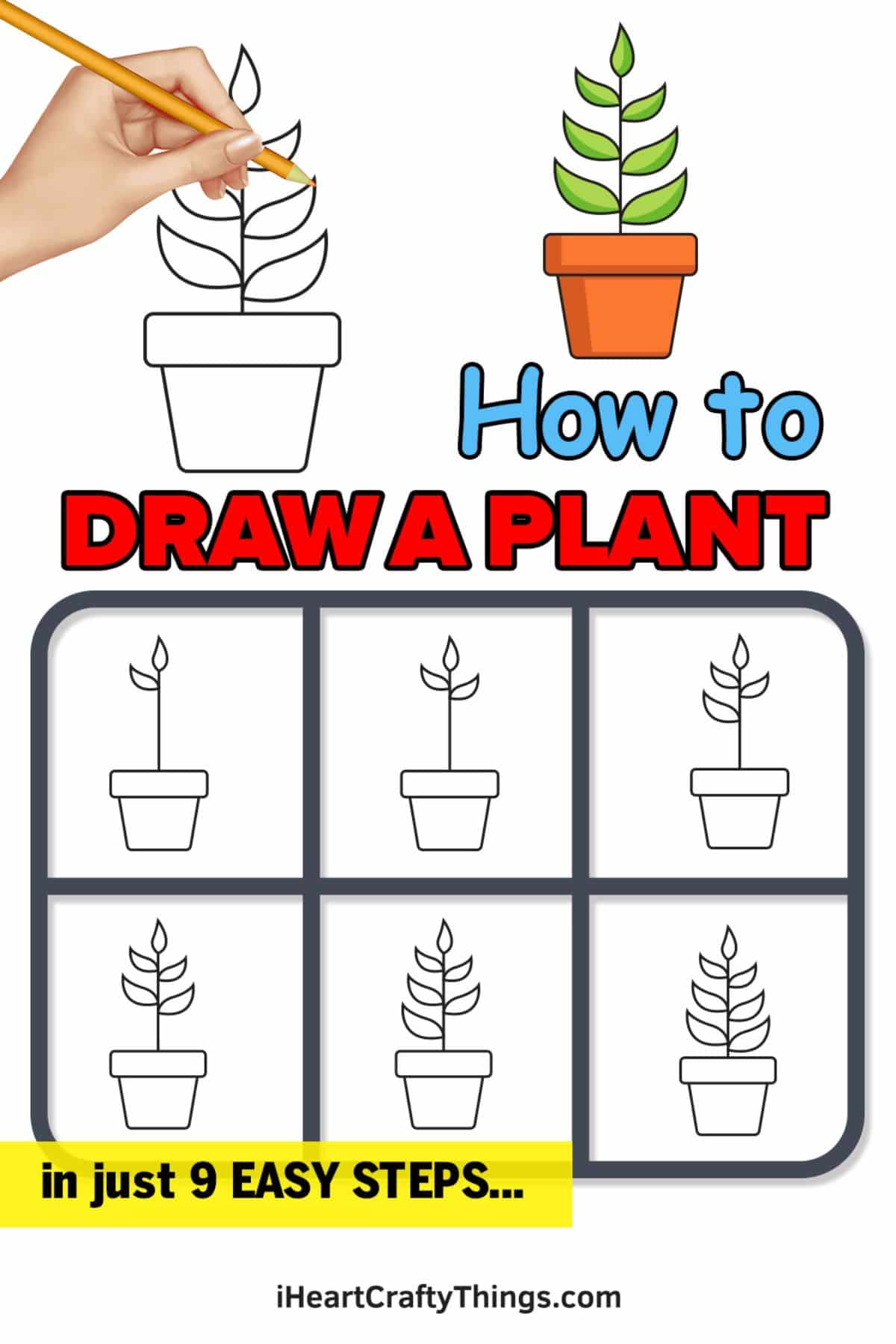 A true lover of nature will find this flower pot painting idea inspiring. The sight of fresh leaves on trees signals that the beautiful spring season is just around the corner.
Bring home the spring feel by going with this exceptional idea. The best part is you can choose from the many leaves we have out there which to paint.
13. Moon and Stars Flower Pot Painting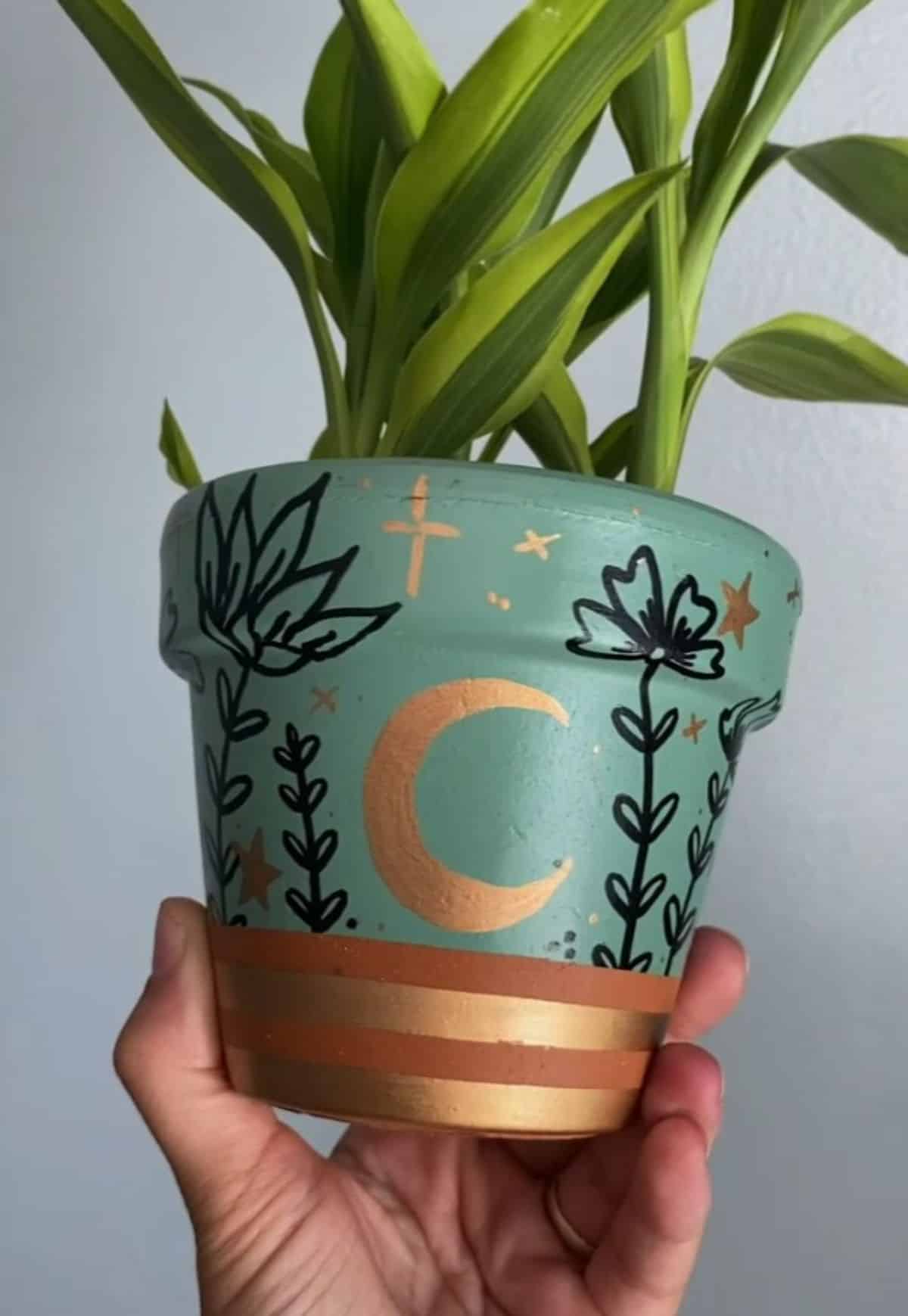 Moon and stars painting is a piece of art that appeals to both the young and old. Going by what they represent, they will be better placed in outdoor gardens.
14. Galaxy Flower Pot Painting
A painting of the Galaxy will transform your flower pots into something out of space. You can achieve this design by using cheery hues of purple, blue, and pink.
The beautiful contrast it makes against a pitch-black sky in the background will surely give your guests and everyone who beholds it something to talk about.
Learn how to get it done quickly here.
15. Kitties Flower Pot Painting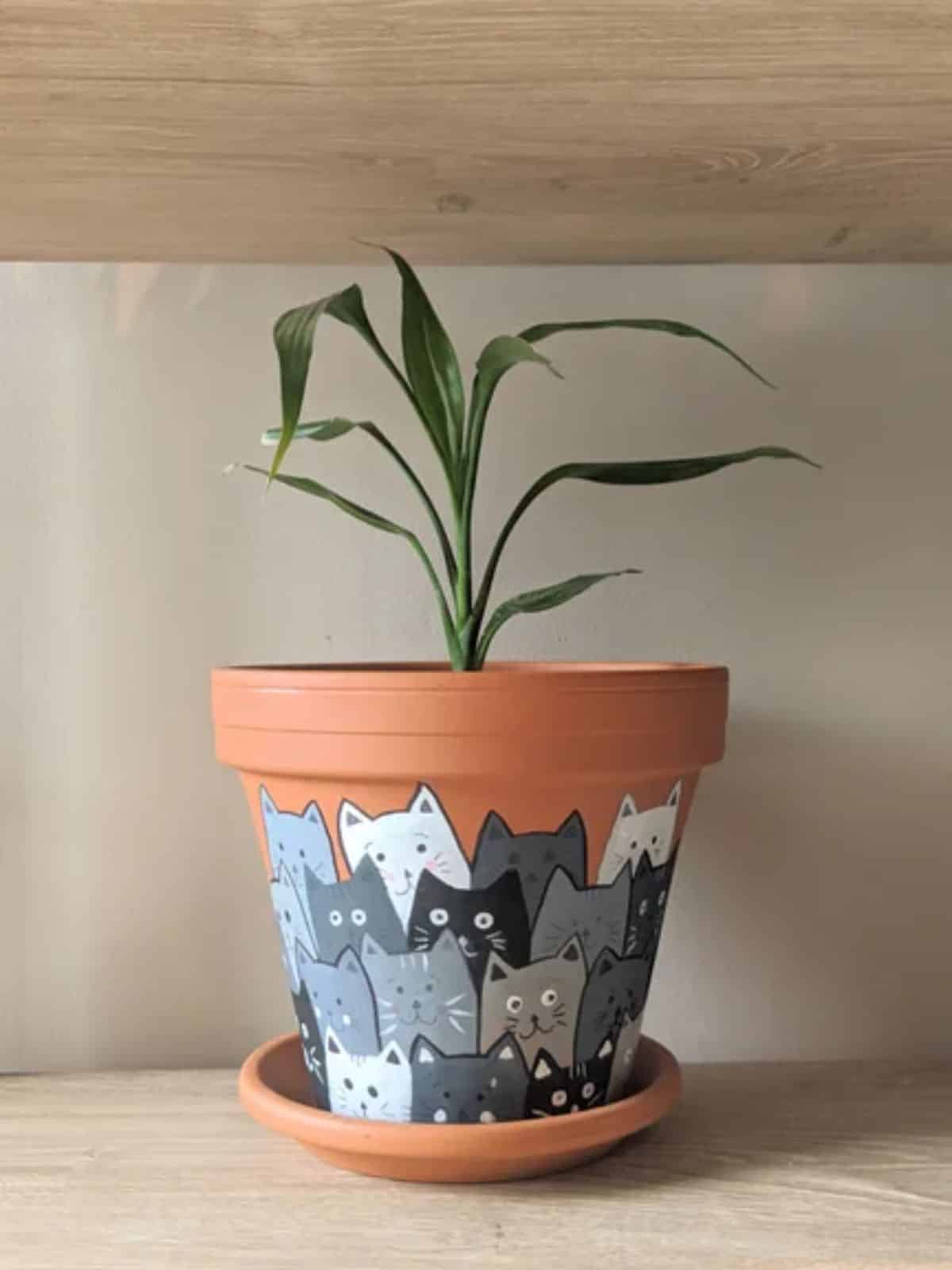 If you love kitties or have them as pets, this would be an excellent idea to adopt.
This is also a good one for those who want to draw a kitty but do not know how to go about it.
Following the illustration in the link, you have a group of cats painted just like they are taking a group photograph, lol.
16. Mushrooms Flower Pot Painting
We agree that not everyone loves eating them, but we cannot deny that they make a fantastic picture.
The good part is that you will find them super easy to draw.
Painting mushrooms on your flower pots do come with a natural feel to it as well. That should be expected as mushrooms grow on the earth.
17. Cream Splash Flower Pot Painting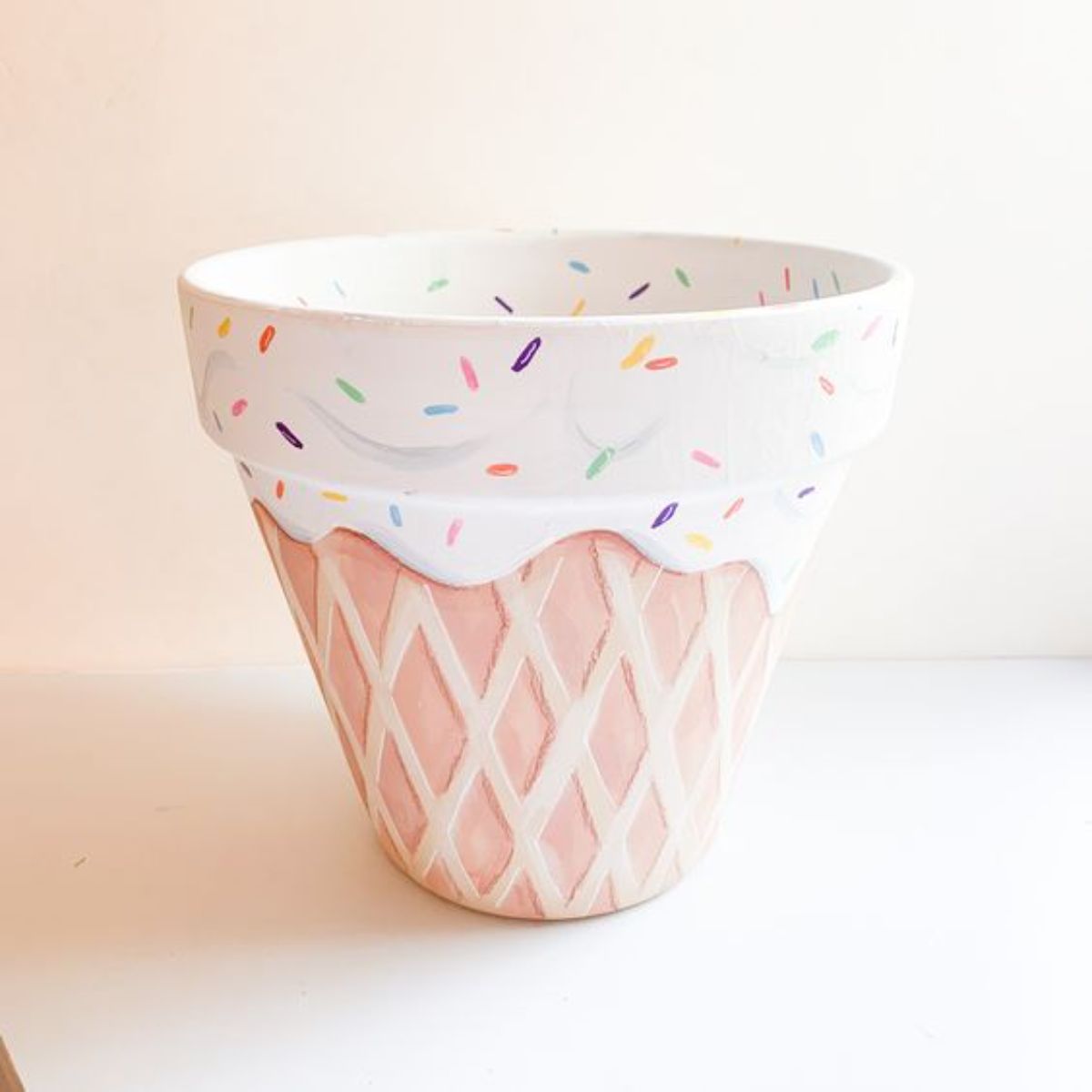 If you are an ice cream lover, you will need a great dose of discipline to adopt this flower pot painting design, as it is bound to have you craving it on end.
Do you think you can handle it? Then follow through with this well-explained tutorial and get on the ice cream painting fun journey.
18. Dainty Lacey Flower Pot Painting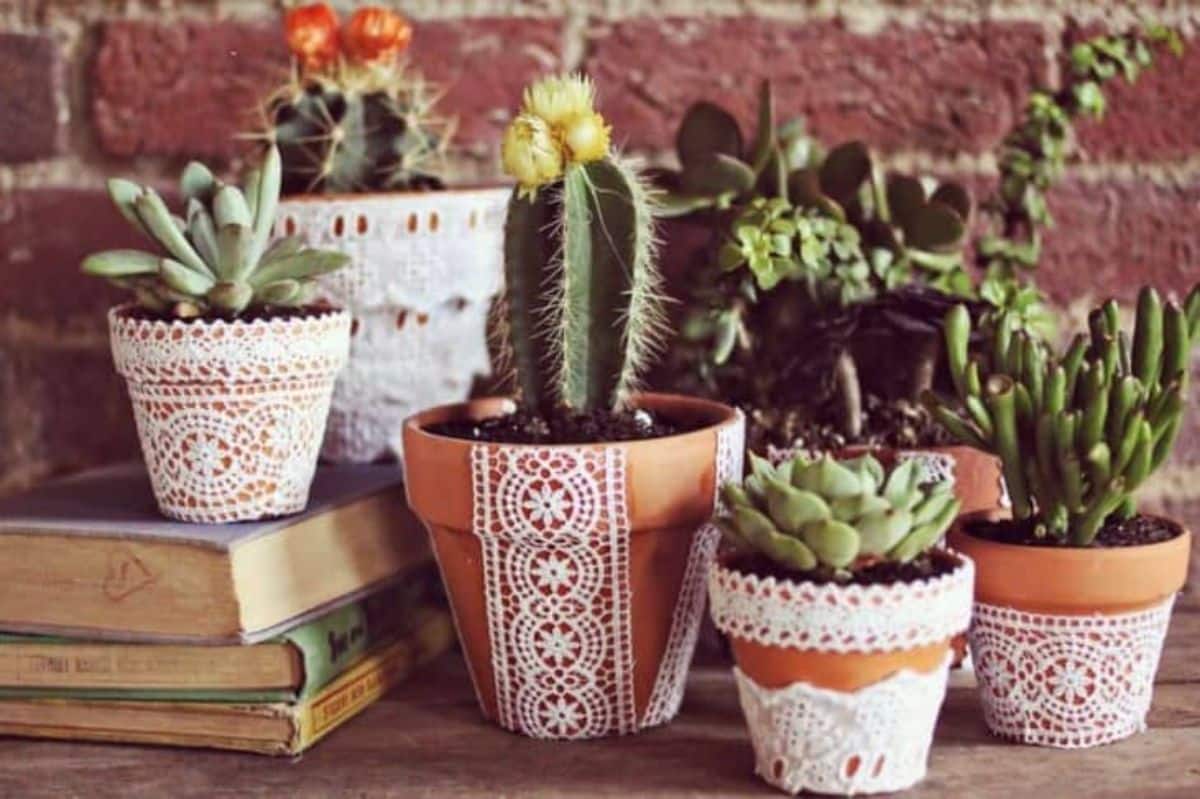 The dainty lacey design is unique, although very rare.
We strongly believe that this is because many people have yet to experience the beauty it exudes and assume it to be old-fashioned.
This illustration will be an eye-opener for all who fall into this category.
This dainty lacey design can be achieved with a piece of pretty fabric or even mere paper.
Frequently Asked Questions
Which Flower Pot Is The Best For Plants?
A good flower pot is well-draining. With this crucial feature, your plant can be safe from experiencing root rot. Ceramic pots are one with this quality feature. They are more porous and absorb water effectively.
You might also want to check out plastic flower pots as well. They are very light and unlikely to break.
Can Old Pots Be Re-used?
Before pots are reused, it is only fitting for you to wash them with soap and warm water. This will not in washing away pests that might be lurking somewhere within. If flower pots are well maintained, they can be used over and over again.
What Paint Is the Best for Use on Terracotta Pots?
Most definitely acrylic or spray paint. This does not mean that other colors cannot be used, they can suffice, but acrylic or spray paints are best suited for the job.
Be sure to clean the pots before you begin painting. If they are new, run them until you see flowing water while gently scrubbing them simultaneously. This will get rid of any residue left in there.
Final Note
DIY projects are fun, and this particular one of painting flower pots is one that the whole family can join in, brainstorm, and try out different designs together. It will be an excellent bonding time.
With the above-listed flower pot painting ideas, you do not need to h-looking flower pots in the home. There is a design for the overly creative and the fast, easy-to-do designs for people with time constraints.
We will appreciate your feedback as you get a painting.