Due to the versatility of air plants known as Tillandsias, decorating is very much accessible and can be done differently.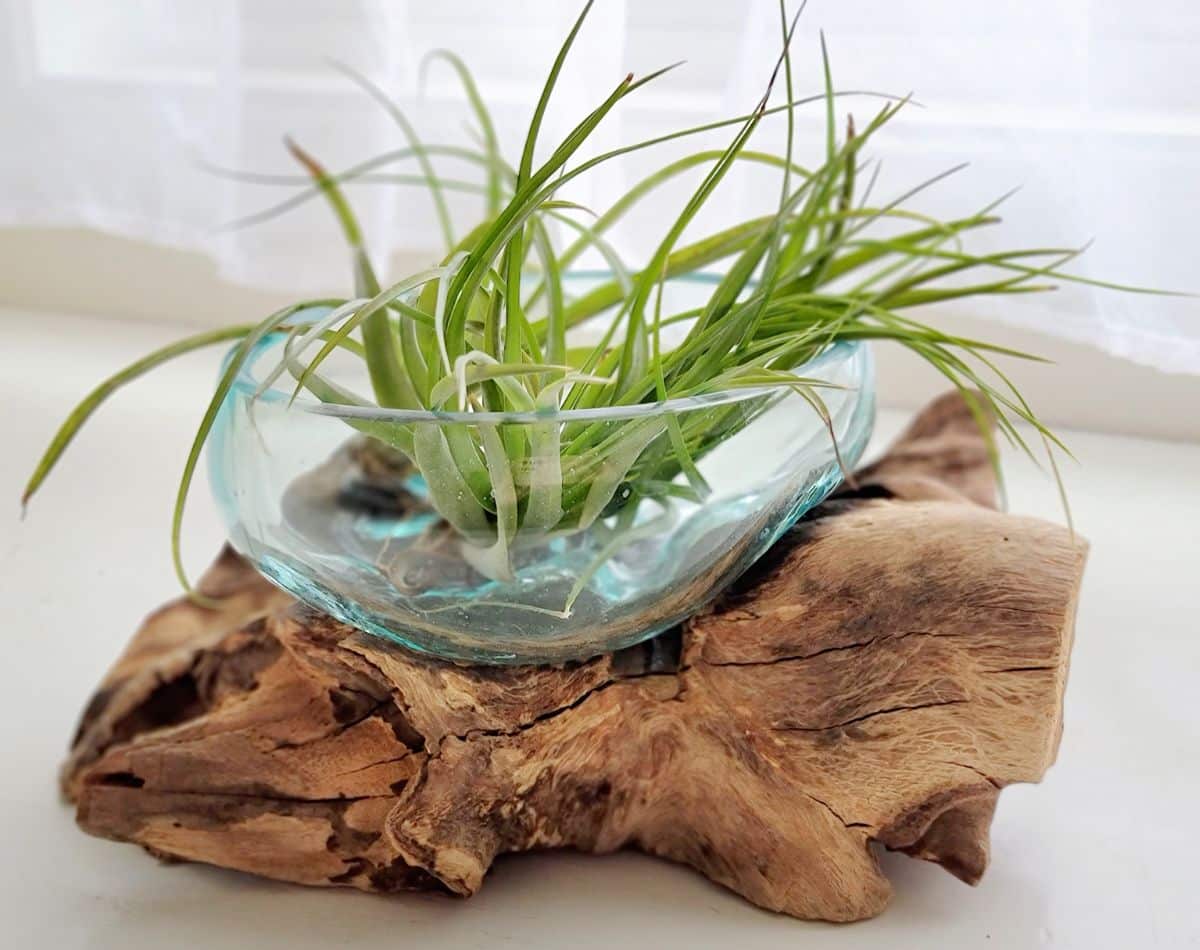 Air plants can be decorated in different forms. You can have them mounted on walls or driftwood, placed on coffee tables or table tops, hung from curtains or even ceilings, and any other way you can think of.
Below, we will be highlighting ten tangible ways to decorate with driftwood and air plants.
Put your creative hat on, and let's get to it.
Jump to:
Ways To Decorate With Driftwoods And Air Plants
1. Mounting Air plants on the wall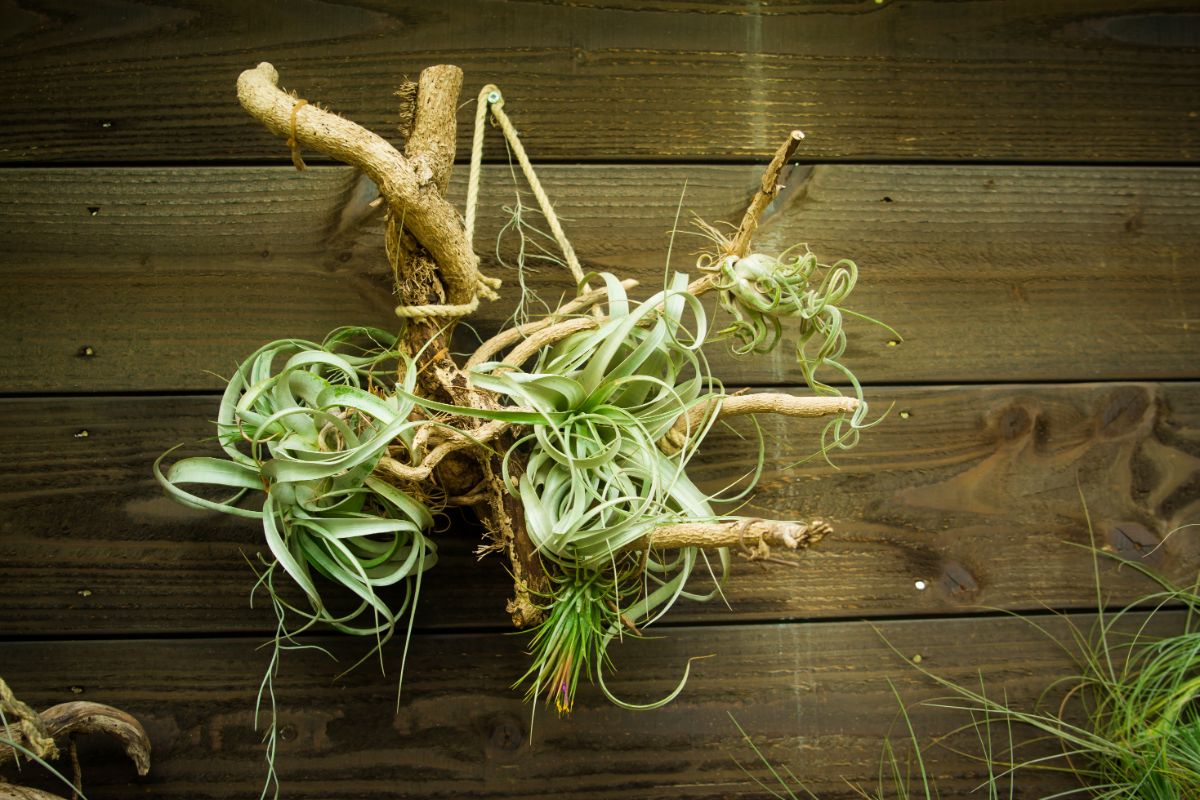 Air plants being mounted on the wall is a popular style of home decor. It is as easy as it is stylish. One reason why this method of decoration is preferred is because of how easily anyone can get it done and the very little space it takes up.
Therefore, if your home or office is not so spacious, wall mounts will be the ideal form of decoration for you. Air plants have no roots, nor will they ever get to grow roots. This makes them very easy to attach to pretty much anything, and is mounted on the wall with the help of wall mounts.
With wall mounts, you can attach your air plant to driftwood, a board, a frame, or anything you fancy. The steps to decorating your plants using driftwood are easy: Get the driftwood and have your air plant attached to it.
Sale
Sale
Last update on 2023-11-30 / Affiliate links / Images from Amazon Product Advertising API
Attaching the air plant can be achieved using staples, pins, glue, etc. Before making use of wires to have the plant attached to the driftwood, it is advised that you check if it has got copper in it.
Copper has been known to be dangerous to plants. When using tools like nails, pins, or staples, have them used at the root. This is because piercing the plant or at its base can have them killed.
Once you have them successfully attached, treat the wood ahead and have it hung. You need to put into consideration the right location to have them suspended. A place where they can enjoy sufficient light and air is ideal.
2. Arrange Multiple Air Plants on A Driftwood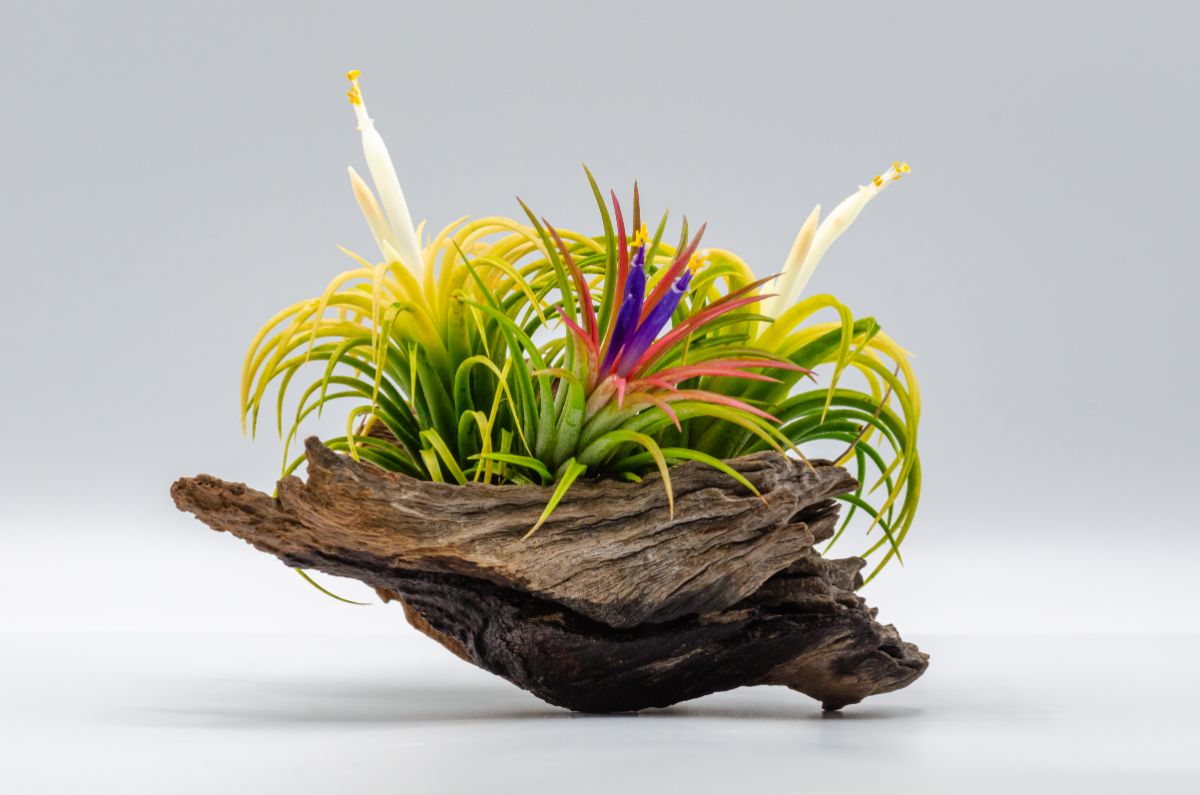 This is another exotic way of decorating your air plants using driftwood. It is simple but, at the same time, requires some skillful arrangement to ensure they turn out to make your home or office space look exquisite.
To begin, you need to purchase a good and finely cut piece of driftwood, one that is clean and smooth. Then, you can arrange it in different air plants. Once you have them neatly arranged on the driftwood, you can get some petals, seashells, or moss to make the arrangement more attractive.
3. Arrange Multiple Air Plants On To A Wreath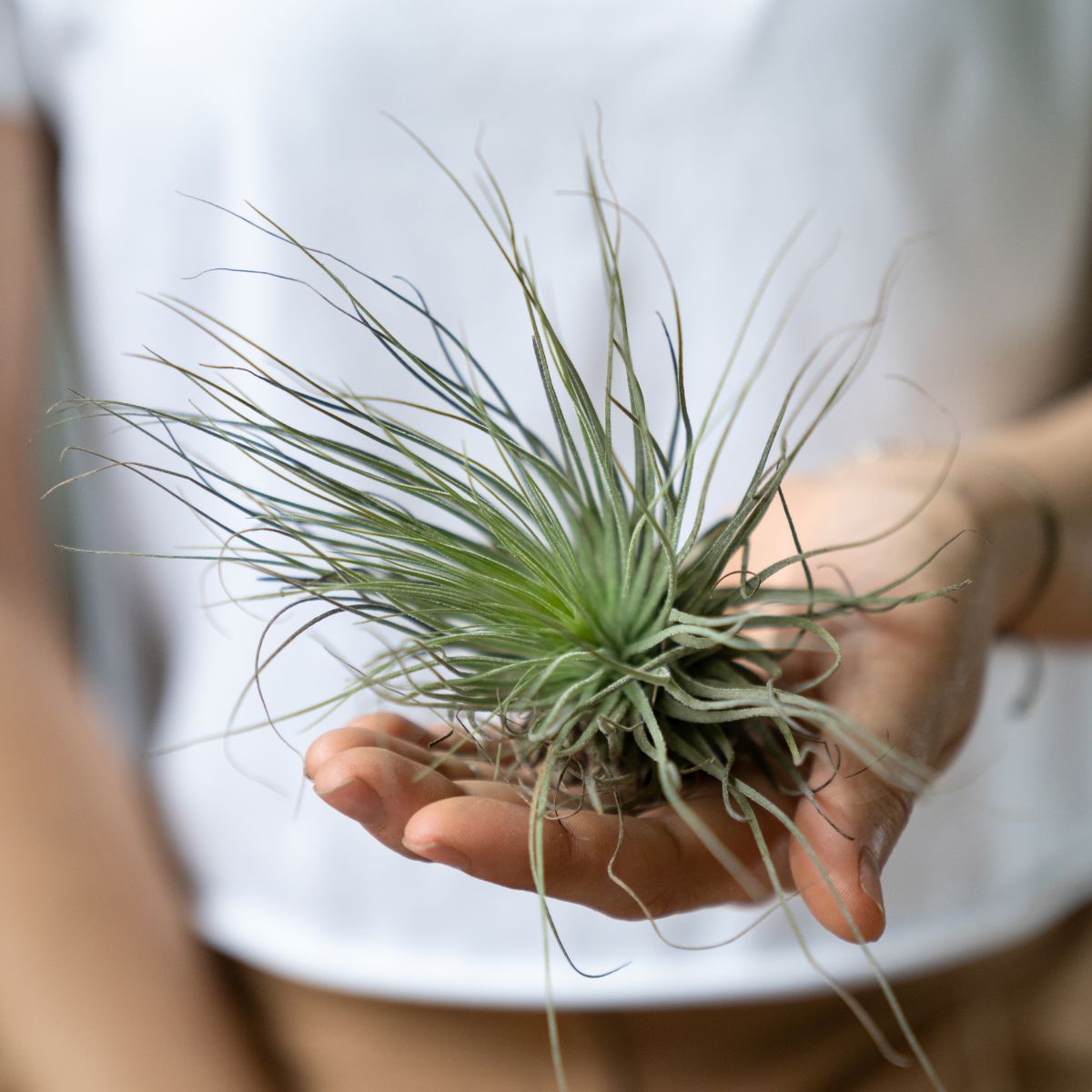 A unique but stylish way of decorating your space with air plants. Wreaths can be gotten in home decor stores. There you will find them available in varieties.
Choose one made with twigs, and attach a couple of air plants neatly onto the wreaths before hanging them on the wall or at the doorpost.
A wreath is a decorative object; however, with the added air plants displayed, it becomes even more vibrant and colorful, making your home come alive aesthetically.
4. Arranging The Air Plant Straight To The Wall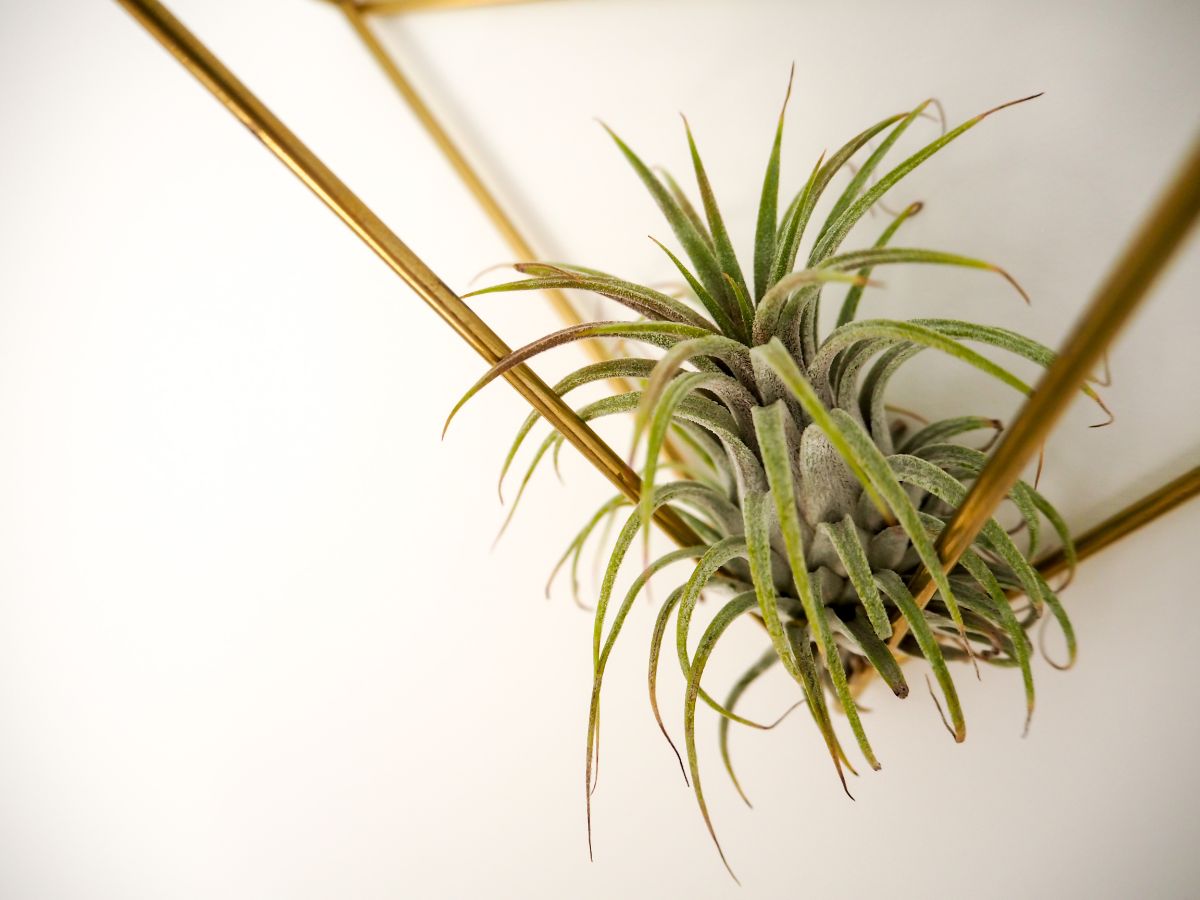 You can have your air plants attached straight to the wall. This method brings out the best of your artistic side, even if you never believed you had one. You can play with different styles of arrangement before settling for the one which looks the best to you.
You can have the plants clustered together, then place a frame over it to recreate a live picture and have them set apart. If you are experiencing a rush of creative juice, you can arrange them directly on the wall to form any shape you like.
5. Simple Decorations with Seashells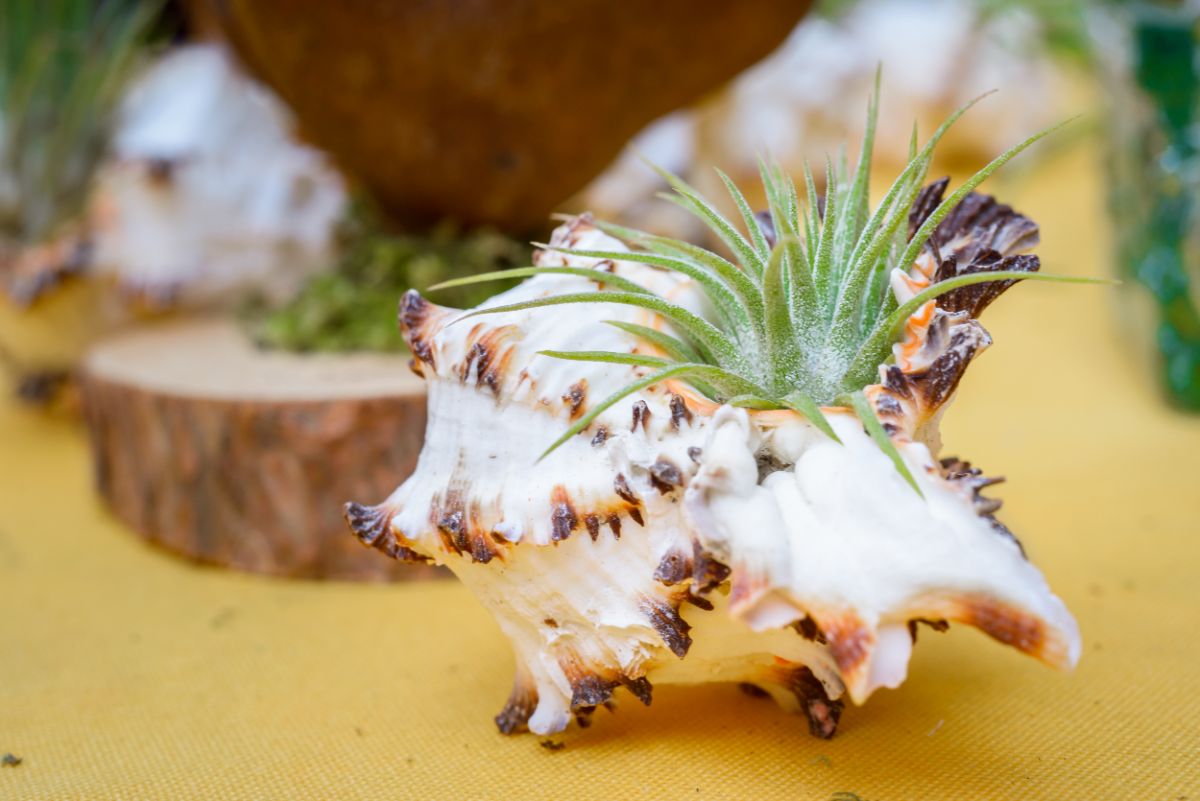 With just a magnet placed behind a seashell, you can pass a strand of air plant through the opening on the shell and then have them plastered on the fridge. This simple style of decoration makes a thunderous style statement.
6. Decorating Table Tops With Air Plants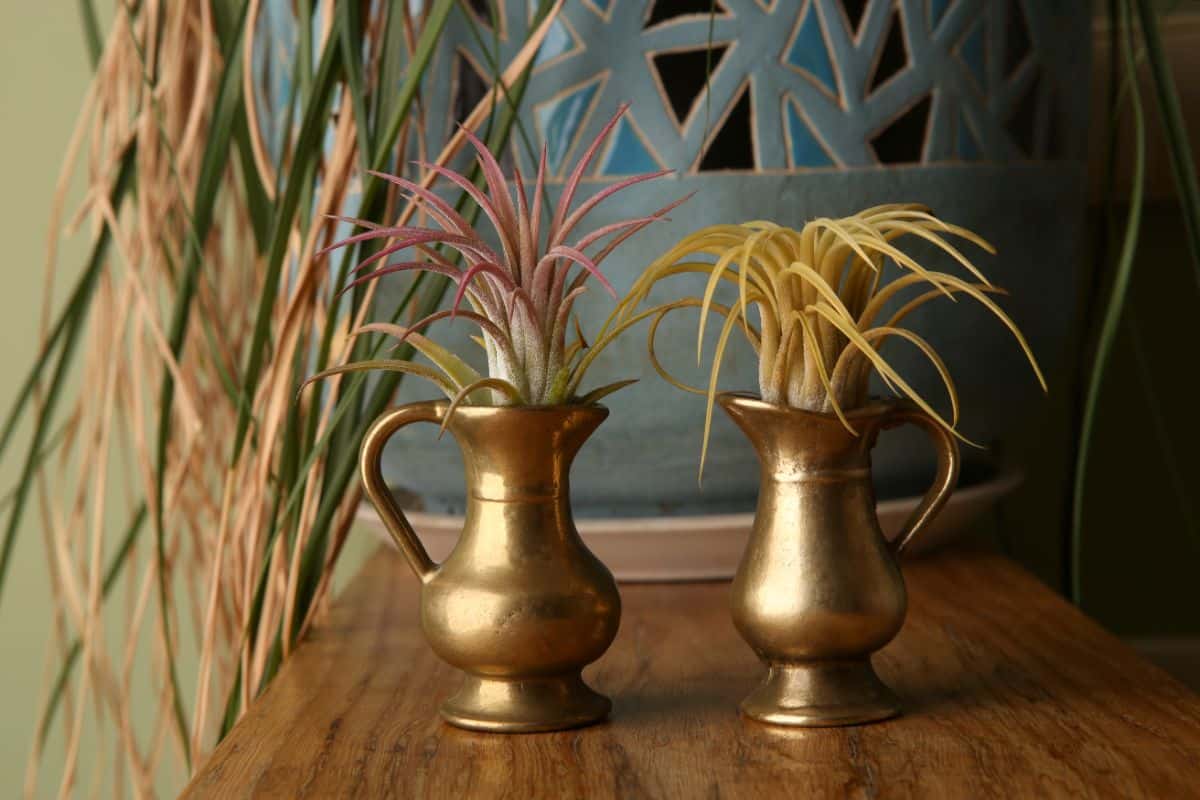 It is common to see air plants being used as decorations for table tops, and going about this is relatively easy. The versatility of the air plants will see them latch to any base.
To this end, you can display them in cups, vases, decorative plates, etc.; ensure to fill them up with sand, pebbles, or rocks before placing them on whatever tabletop you choose. An additional tip would be to pour in colorful sand or gravel to make for an even more attractive.
7. Decorating Air Plants With Terrariums
Air plant terrariums are yet another way of decorating your space with air plants. You can buy already-made terrariums or have it done yourself using a purchased DIY kit.
Whatever one you are going for, the critical thing is to observe if it has got lots of holes, as that would guarantee good airflow. This is essential to know how air plants get the much-needed nutrient to survive; in the air.
You can personalize your self-made terrarium by getting remarkable rocks, stones, or pebbles from places you must have traveled to.
Other tips to note if making your terrarium yourself is to use a good-looking glass container and add different variants of air plants to create a unique-looking terrarium.
8. Using Air Plants As Center Pieces
Hosting a lunch date or a dinner party, you can spice up the look and ambiance of the whole place by using air plants as centerpieces on the dining table.
For a more pleasing effect, you can circulate some fancy candles in the air plants.
9. Decorating Your Space By Hanging Air Plants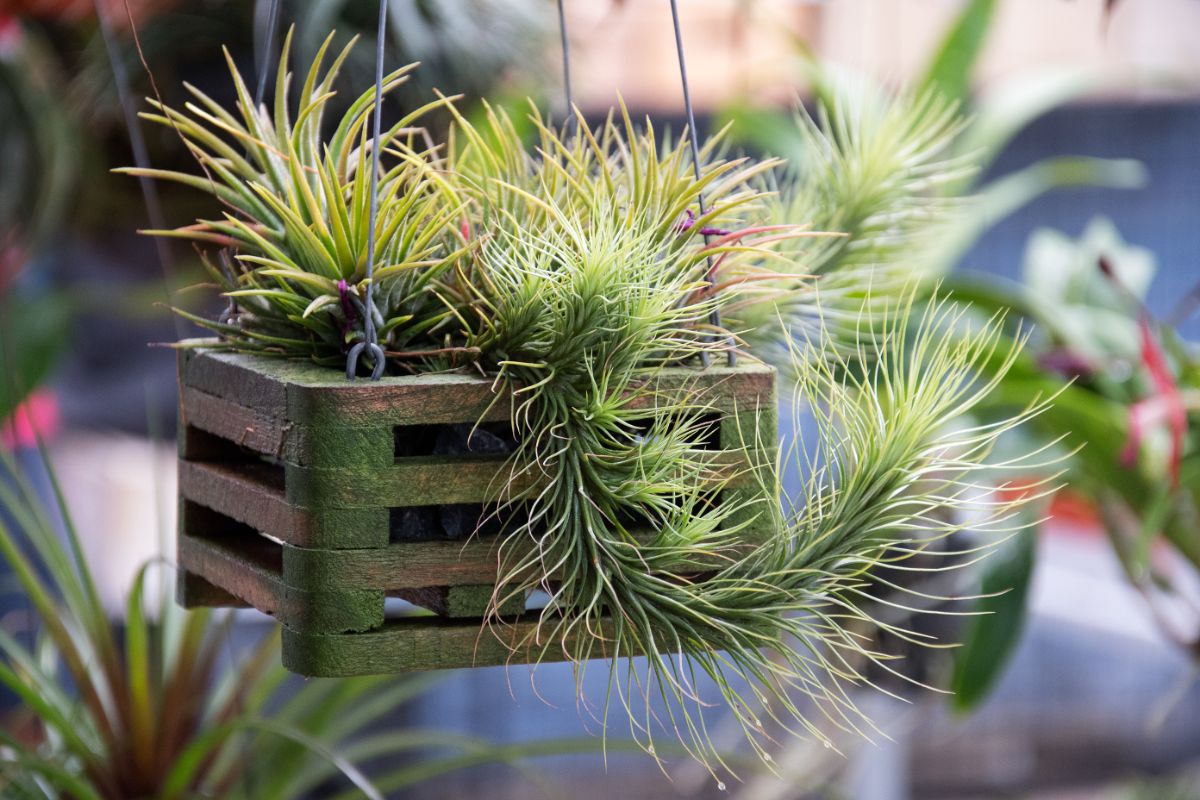 Air plants make quite an attractive show when left to hang. You can have them turned on in many places in the home - ceilings, curtains, windows, etc. To do this, though, you will need some vessel.
An example of a vessel that can very well serve this purpose is a glass globe, one with holes for adequate airflow. You can place the air plants inside these globes and hang them on the ceiling or window.
This decoration style is ideal for people with limited space as it takes up very little. Air plants can be attached to any form of hanging object in the house, e.g., wind chimes or chandeliers. You can also have the air plants hung on the ceiling.
Depending on the weight of the hanging object the air plants are in, you might have to use a toggle bolt. Ideally, toggle bolts should be used when hanging anything below 5 pounds. A hole has to be drilled just at the desired spot before placing the end of the toggle bolt through it and snapping it securely in place.
When using many weighty hanging objects, there will be a need to locate the ceiling beam first. You can do this by making use of a stud finder. Hanging tends to be more secure when done from the shaft and not on the plaster or drywall. You can then use a bolt with Lag threads to attach to the frames.
Ensure that you drill entirely before inserting the large screws. We say large screws as they are more effective for very weighty objects.
Last but not least is the Macrame hanging air plant display that you can use in hanging your plant. The beautiful thing about this display object is that you can find them two-tiered, three, or even more.
What this means is that you have the option of displaying different air plants at the same time. You can also find the Macrame hanging display object in an array of vibrant colors and very fancy shapes.
10. Decorating With Mineral Gardens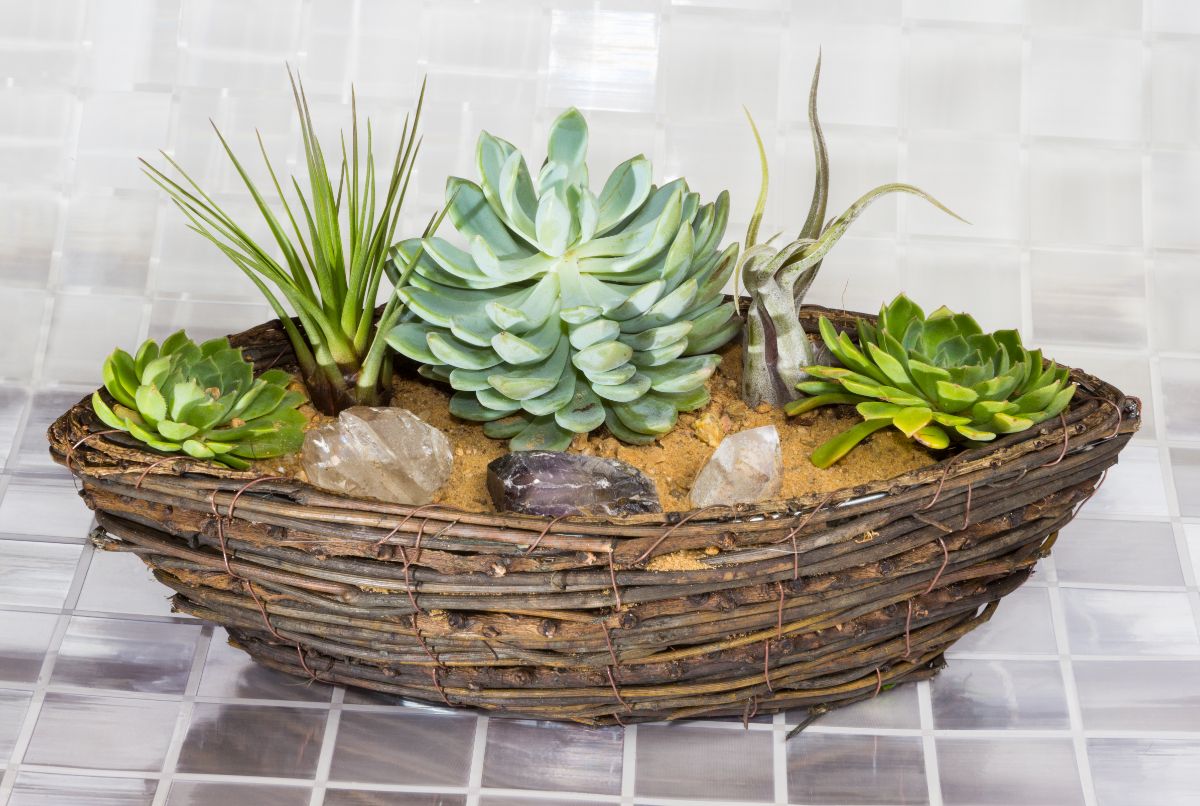 This is a collaboration between air plants and natural crystals to produce a brilliant display. The two key players, genuine pieces, beautifully contrast in form and color to create quite an ambiance. You can display it in clusters or just a single sample.
Are Driftwoods Suitable For Air Plants?
Driftwoods are pretty perfect for air plants. What's more? There are different ways to have your plants arranged on them. You can have them put in clusters or set apart. Driftwoods can be hung on a wall.
Final Word
Air plants are highly versatile plants that can be displayed in many ways. You can have them in containers next to sofas, hung on a wall, placed on tabletops, and so on.
Still, on the display of air plants, a driftwood mount is a perfect medium to use in decorating your space. If you are using driftwood, ensure your wood is soaked in clean, pure water for a day at least to prevent the residual salt from adversely affecting the leaves.
A key point to note is never to use treated wood for air plants