If you are looking for a perfect birthday, anniversary present, or something to add vibrancy to a dull table, you can consider Flaming Katy your favorite.
If you are purchasing this plant, go for a unique one with showy, fresh-looking leaves and lots of unopened buds, as they are signs of a healthy one.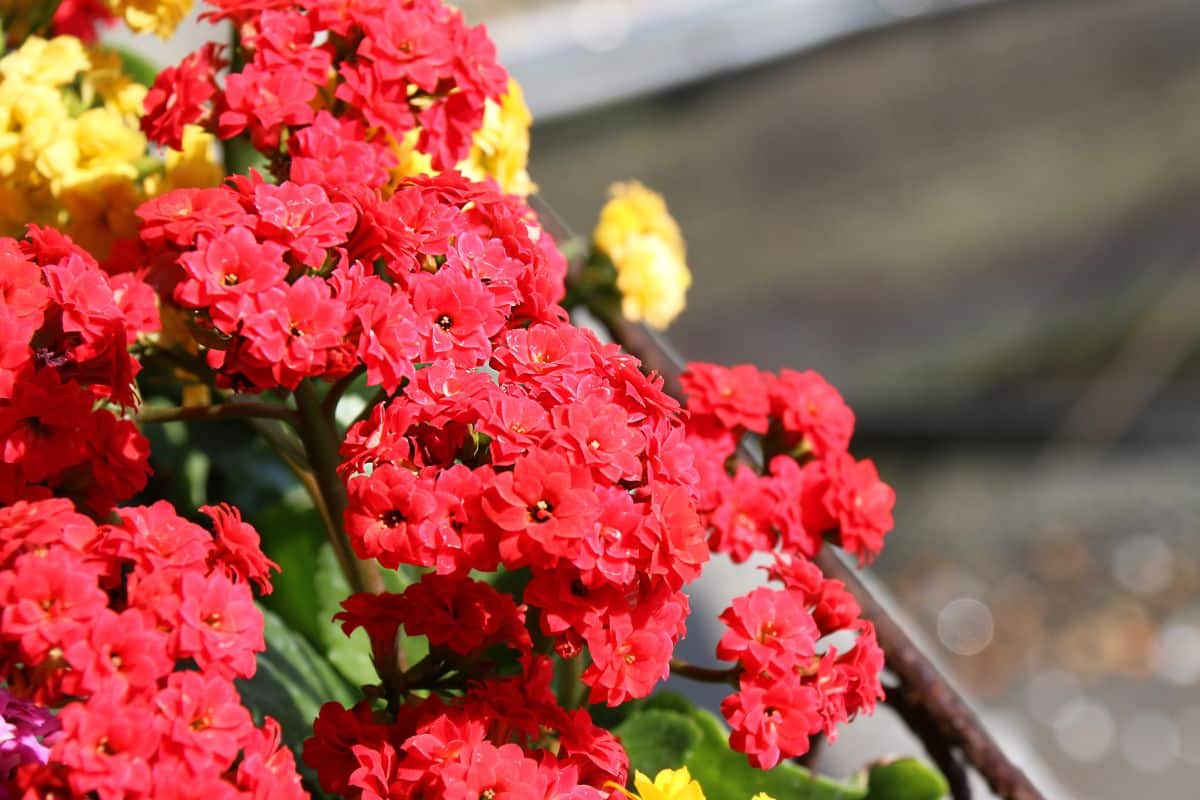 Aside from featuring interesting features and affordability, the flaming Katy is straightforward to care for and maintain as long as you provide sufficient sunlight, proper watering, well-drained potting means and medium, average temperature and humidity, etc.
Below is a detailed flaming Katy growing guide that will teach you how to grow and care for this plant!
Jump to:
Facts About Flaming Katy Plant
| | |
| --- | --- |
| Common Names | Flaming Katy, Widow's Thrill, Christmas Kalanchoë, Florist Kalanchoe |
| Scientific Name | Kalanchoe blossfeldiana |
| Family | Kalanchoë, Crassulaceae |
| Plant Type | Herbaceous Perennial |
| Mature Size | 8-15 inches (20-38 cm) |
| Sun Exposure | Bright light to full sun |
| Soil Type | Lightweight well-draining soil |
| Soil pH | Cactus mix |
| Bloom Time | Spring |
| Flower Color | red, orange, yellow, white, purple, or pink |
| Hardiness Zones | 7 to 11 |
| Native Area | Madagascar, Southern, and Eastern Africa |
| Toxicity | Toxic to Cats & Dogs |
Also known as Christmas Kalanchoë, the flaming Katy is an herbaceous plant that lacks woody stems above the ground level. It comes from the Crassulaceae family and is very much related to the jade plant. It has more than 125 tropical succulents, which are ideal indoor plants.
Scientifically called Kalanchoe blossfeldiana, the flaming Katy mainly originated from Madagascar, most notably in the Tsarantanana Mountains. But it has become one of the most popular plants worldwide, especially for its beautiful, vibrant blooms.
In Chinese tradition, the kalanchoe is seen as thousands and millions of red and purple. It is a low-growing succulent, and its relatives are famous during the Chinese New Year, symbolizing prosperity and affluence.
Despite its unique appearance, it is a very low-maintenance houseplant, which can add vibrancy to any home or office.
Most flaming Katy species can be used for various medicinal treatments for diseases like infections, inflammations, and even more severe conditions, including hypertension. Most regions of the planet grow this plant indoors.
However, you can use it indoors in warmer zones, and it takes about 6 to 12 weeks before producing plenty of blooms.
Essential Flaming Katy Growing Guide
Light Needs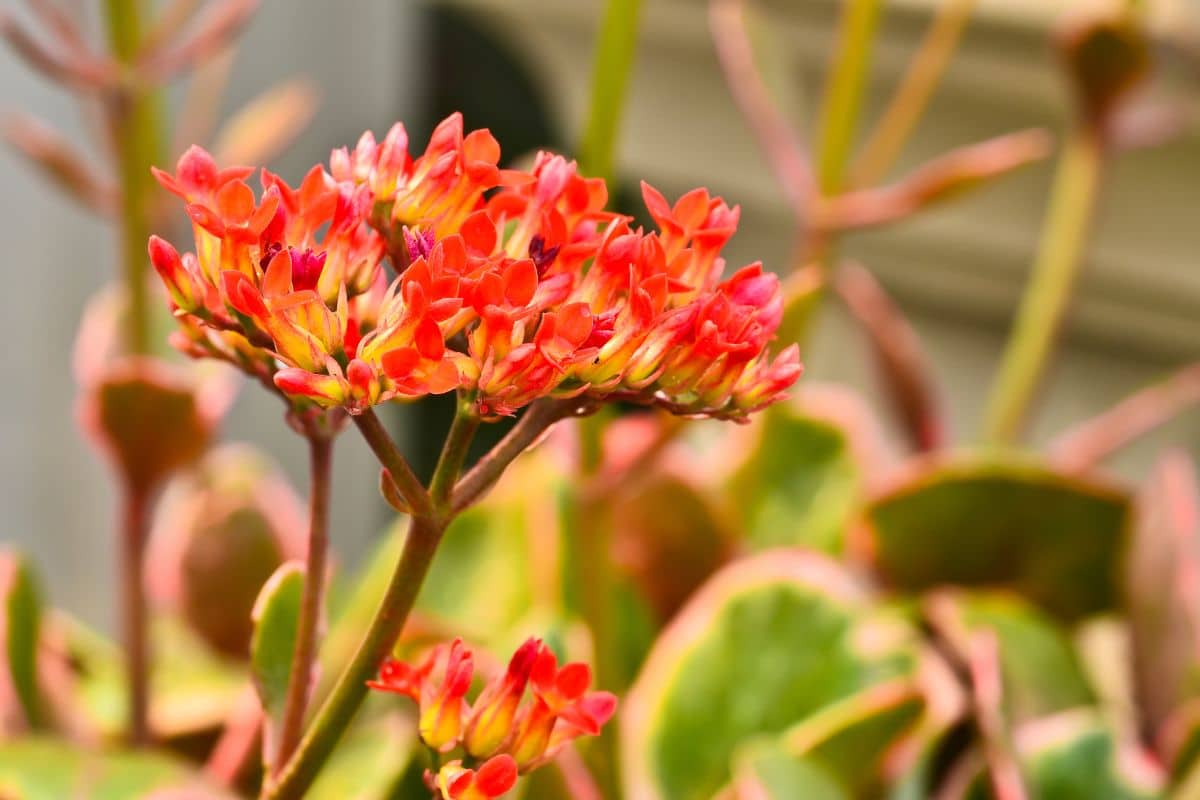 If you place flaming Katy in dark spots of your home or office, it will only survive for about a month or so, especially for areas that display a newly brought plant in full blossom. In the long run, low light conditions will make your plant leggy and spindly, ruining its compact nature.
Kalanchoe blossfeldiana requires light for about an hour or so of sun per day. Without this condition, the plant might die and fail to bring back blooms. Therefore, you must keep the plant in a proper light spot to keep it happy.
Soil Needs
Flaming Katy will thrive in well-aerated, rapidly draining soil, which helps to reduce the risks of several problems that come with too much watering. You can use an equal mix of potting and cactus mixture or try a combination of soil, perlite, and coarse sand.
If your Kalanchoe blossfeldiana is grown in less well-draining soil, there won't be any need to report it. You only have to be more careful during watering in ensuring that the soil is relatively well dried out between watering.
You can find out using your fingers to dip into the top half inches of the soil to check if it is dry.
Watering Needs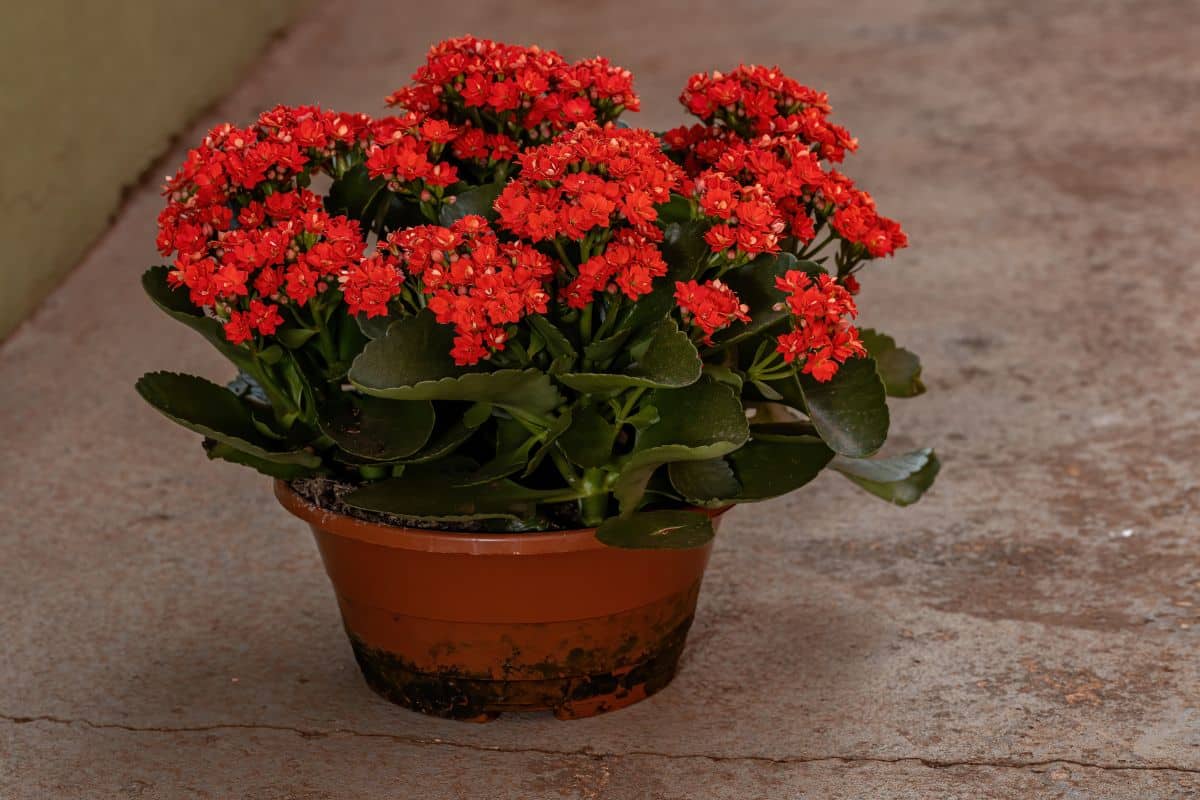 As long as watering is concerned, ensure you keep the soil mix of your plant relatively moist. It would be best to choose a pot that has drainage holes. Avoid overwatering the flaming Katy to avoid wilting and root rot.
Water sparingly once bloom season has ended. Ensure you water thoroughly and allow the top 1 or 2 inches of the soil to dry before you continue the watering routine. However, don't let the soil dry out completely as it will result in wilting and yellowing of leaves.
Temperature/Humidity Needs
The flaming Katy thrives in temperatures of about 70 degrees Fahrenheit. So, it would help if you offered steady plant warmth. Anything colder than 50 degrees Fahrenheit will be disastrous; hence, at this point, you'll need to move the plant to a warmer part of your home.
As long as humidity is concerned, flaming Katy likes warm, relatively dry locations. If it grows well, you must provide it with a moderate to low humidity level; precisely 40 to 45% is ideal.
Fertilizing Needs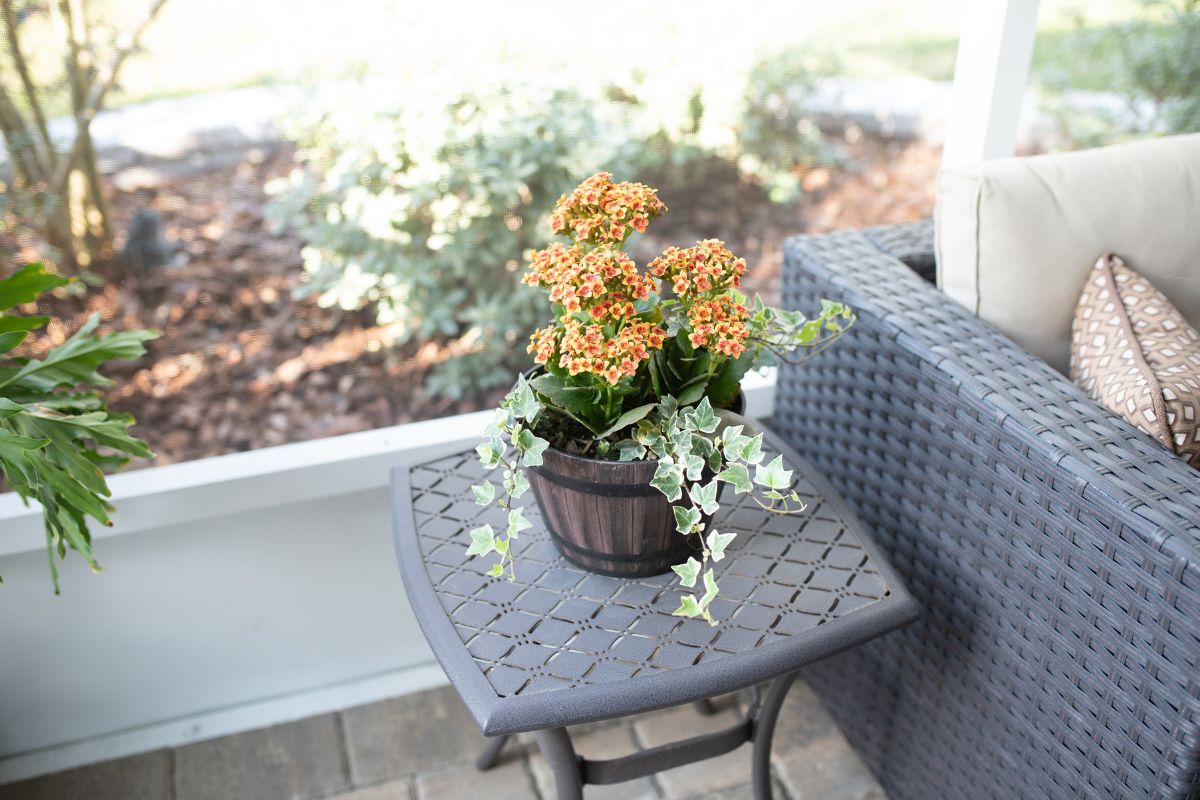 If your flaming Katy is in the blooming period, do not feed it. The best time is to fertilize once in two weeks. You can only do that after all the blooms have been spent. On the other hand, you can go for a fertilizer stipulated for blooming plants, as it will contain a higher level of potash or potassium created to boost more flowers the following season.
Potting & Repotting Tips
The best time to repot your flaming Katy is every year after the rest season, which is invariably cold. You can choose a pot that is slightly bigger than the initial one.
Be sure the pot features a drainage hole to prevent the soil from becoming soaked to avoid root rot disease. To encourage rapid growth, the soil must be free-draining and rich in organic matter.
Pruning Requirements
If you want to prune your flaming Katy, use a sharp knife. It would be best to carefully prune this plant once the bloom period has ended, and it is essential to keep an uneven plant to stay in shape. It also needs regular deadheading.
For proper pruning of flaming Katy, cut shoots above the leaf axis or a wide area. You can then use the cut shoots and leaves to reproduce the Kalanchoe blossfeldiana. Read down to find out how to propagate with cut shoots.
Flaming Katy Varieties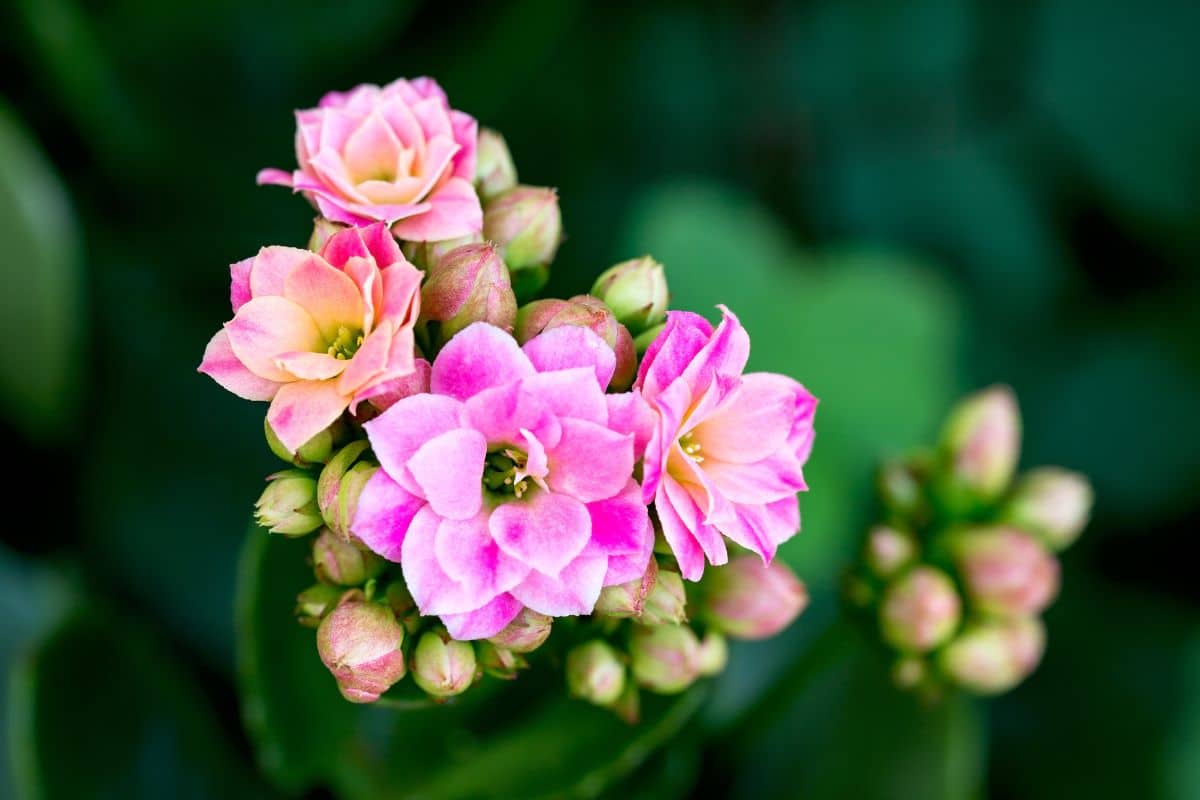 There are several species under the Flaming Katy variety, but the most common ones include;
Kalanchoe blossfeldiana 'Calandiva': This variety comes with double flowers, making them especially attractive. Calandiva has various colors, including yellow, pink, orange, and white.
Kalanchoe blossfeldiana 'Tom Thumb': Given its nickname, the Tom Thumb is smaller than the average kalanchoe plant and can grow up to 15cm with red flowers.
Kalanchoe blossfeldiana 'Goldrand': This variety is a giant variety that reaches up to 30cm tall.
Kalanchoe blossfeldiana 'Orange Triumph': Given its name, this variety features a bold orange flower.
Propagation of Flaming Katy
There are two standard methods of propagating your flaming Katy: shoot cuttings and leaf cuttings, and they can best be done after its spring bloom.
For Shoot Cuttings
Cut a shoot diagonally using a sharp knife, and make sure shoot cuttings have at least two leaf pairs.
Get rid of the lower leaves and place the cutting in a pot or sand-enriched cactus soil.
Cover the cutting with a plastic bag to provide a humid climate and enhance the growth of the seedlings by lowering evaporation.
Air the bag at least once a day to keep mold from forming.
Then, keep the pot containing the cuttings in a bright and warm area around 20 to 22°C.
For Leaf Cuttings
Prune the mature leaves using a sharp knife
Please place them in a moist growing medium and a bright and warm spot.
Gradually score the leaf veins using a knife and keep the leaves on the soil incisions facing up. After that, weigh down the leaves and keep them moist. You can increase its humidity with a cling film.
The incised leaf veins will develop new plantlets a little faster.
Note: The easiest and fastest propagation method for your flaming Katy is by shoot cuttings.
Common Flaming Katy Growing Problems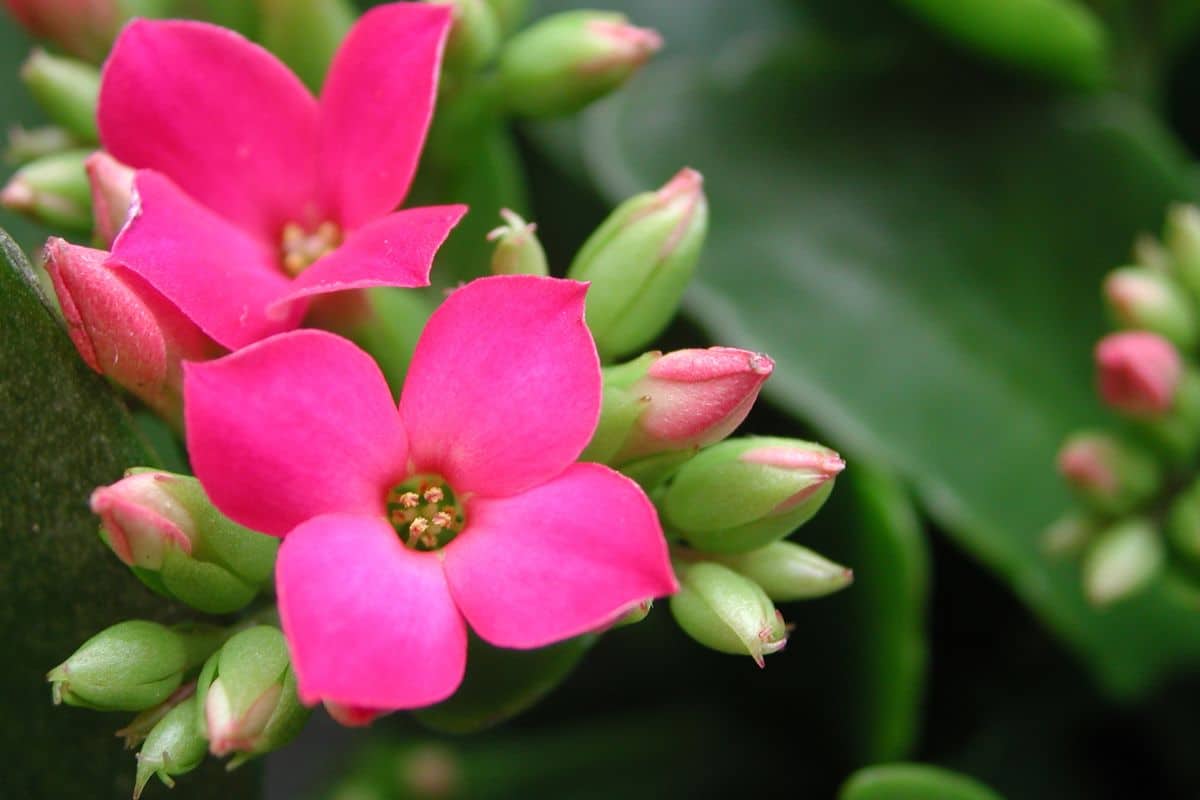 Brown Spots on Leaves
It is a sign of sunburn when you see brown spots on the leaves of flaming Katy. In such cases, take them out of the sun and place them in a cooler location.
Don't repeat the same mistake in the future because even though this plant prefers full sun, excessive sunlight can result in sunburn.
Red Edge on Leaves
If you notice the leaves of your flaming Katy developing red edge or tips, it signifies too much sun. It is a natural occurrence that will gradually disappear after the plant is removed from the sun.
Still, move it out from the sun if you think it's too much, as it can cause sunburn to its leaves.
Wilting of Plant
Wilting is most commonly caused by inadequate temperature. So, if the temperature it's too cold, shift the plant to a warmer location.
But if it's within the required level, check your water routine to see if you've been overwatering or underwatering it. After these corrections, you'll see your plant revive again.
Brown or Black and Mushy Stem
If your flaming Katy is suffering from a change in the color of the stem to brown or black, it is a sign of stem rot. If you want to remedy it, cut off the affected branches, and give them less water, as excess watering could be the main reason for stem rot in flaming Katy.
Frequently Asked Questions
How often does a flaming Katy flower?
The flaming Katy blooms every six months and will continue to produce flowers for six weeks or above.
Does flaming Katy like to be rootbound?
It doesn't matter if you are growing in a pot or on the ground; you need to transplant the flaming Katy whenever it becomes pot-bound, overgrown, or crowded.
When should I prune my flaming Katy?
The best time to prune your flaming Katy is whenever it has finished flowering for the year. At this time, you can get rid of every bloom stalk to get it ready.
How long does flaming Katy live?
The total life span of a flaming Katy is over seven years with proper care. In other words, it will continue to grow and bloom if you provide it with nutrients and water.
Should I mist flaming Katy?
You can mist flaming Katy. After growing the cutting, mist it regularly and prevent the soil from drying out entirely while the root is sprouting.