Ferns are an age-old plant family that has been around for over 300 million years. You can guess, and you'll be right; they are one of the first plants on the planet.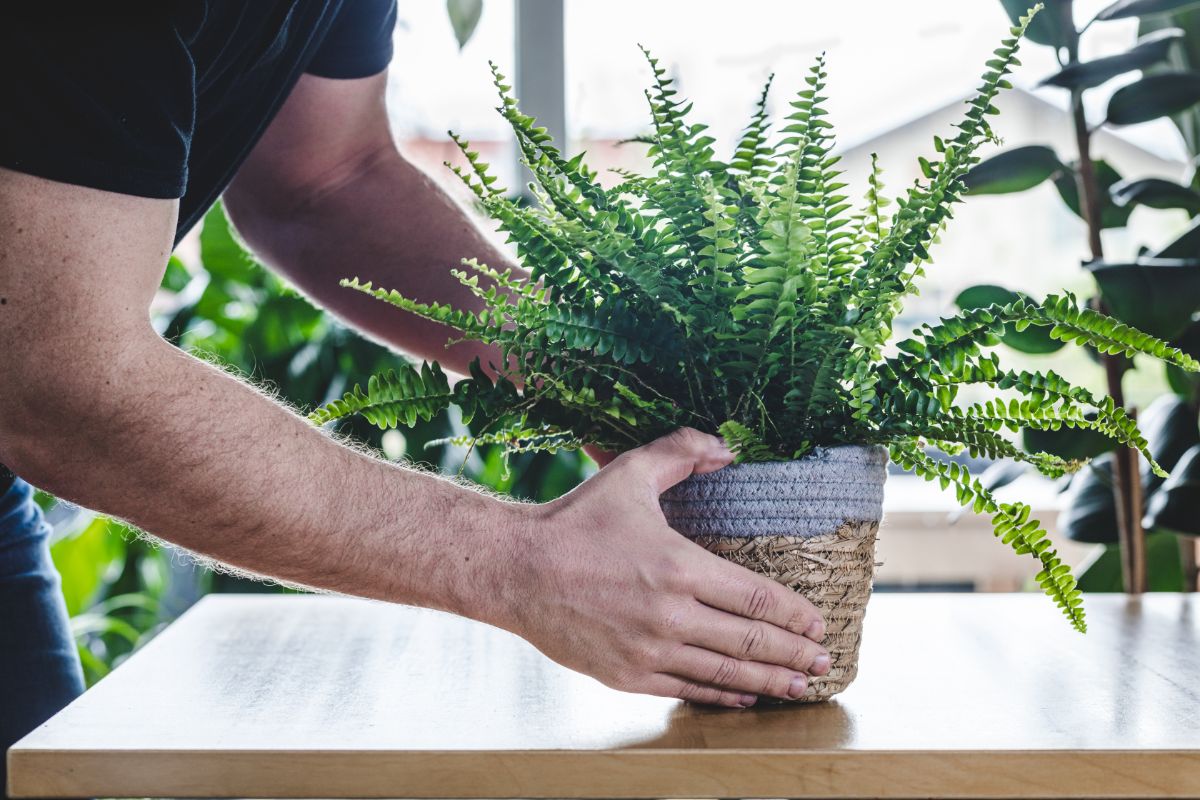 Ferns are over 12,000 species existing in almost all regions of the world. They give airy greenery and texture to the home gardener and can function as both indoor and outdoor plants.
There are many ways to propagate fern, but the simplest way is by division, but they can also be cultivated from their spores. You can also do it by stolons or by cuttings.
In this article, we will be looking at how to propagate fern, step by step!
Jump to:
How to Propagate a Fern
Ferns are simple to grow and blossom well enough in indirect light and high humidity.
The soil can be a little moist, but humidity is essential for plants.
Ferns don't have to be fertilized, but so long as it is potted, they profit from once-a-month feedings with a liquid fertilizer watered down by half.
Cut Prune the fronds as they whither to make room for new development and to give it a better appearance.
Gardeners can approach propagating ferns by division or by growing the spores.
How to Propagate a Fern from Spores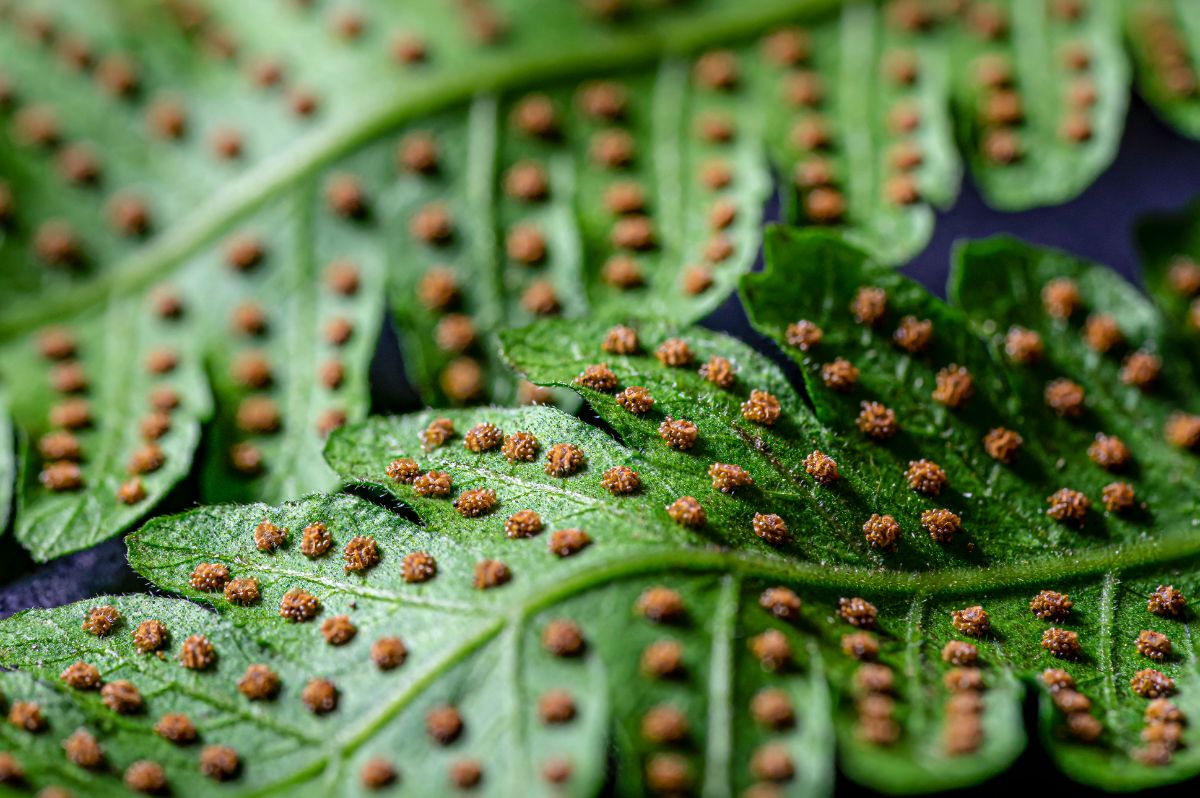 Get the spores when they are large and a bit furry in appearance. Take off a healthy frond and place it in a plastic bag to dry out.
When the leaf is dry enough, shake the bag so the dry spores can go down to the bottom. Put the spores in a peat blend in an unglazed pot. Let the pot settle in a saucer of water so the moisture can go up into the whole mixture.
Last update on 2023-12-08 / Affiliate links / Images from Amazon Product Advertising API
Now, place the dampened pot in a plastic bag in a temperate, warm area having at least 65 F. (18 C.).
Propagation from fern spores doesn't happen so fast.
Observe well for a slime-like green covering on the surface of the peat. That will mark the beginning of the business, and after some months, you will start seeing little fronds growing out of the slime.
How to Propagate a Fern by Division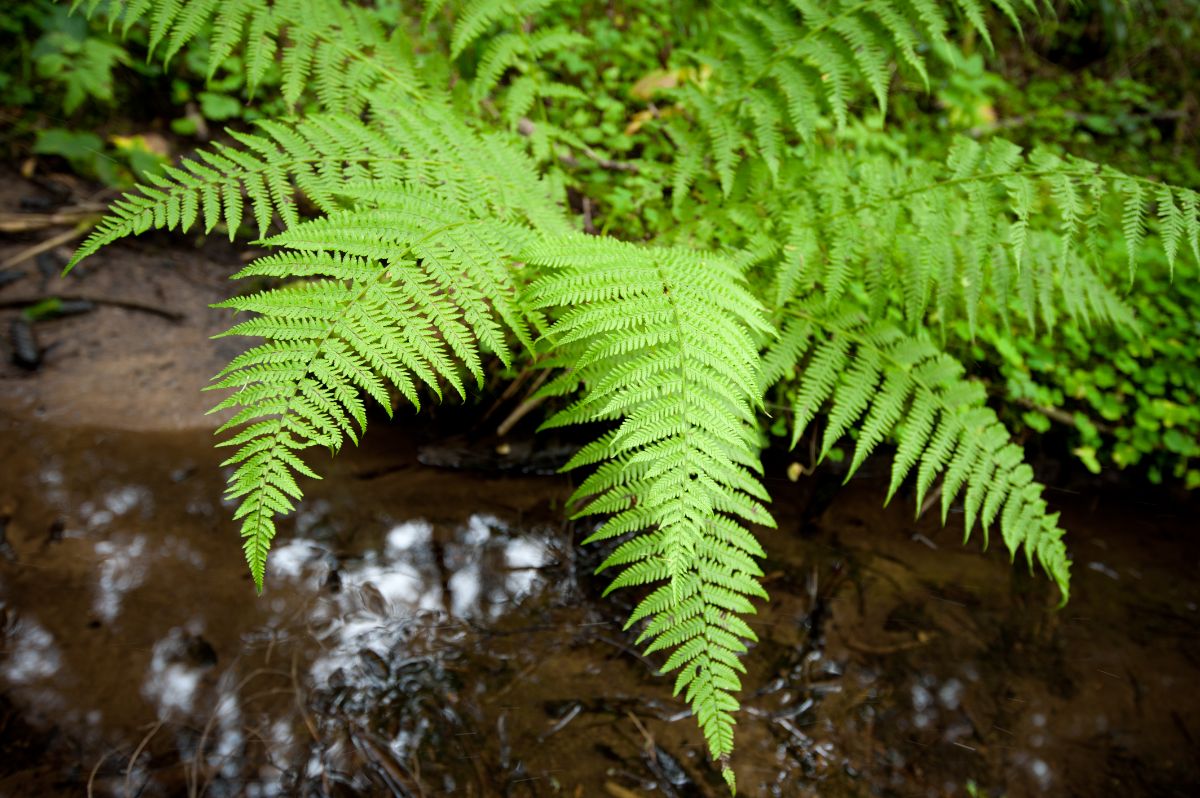 A tough, healthy plant is most appropriate for division.
If you already know how to divide a perennial, then propagating a fern will be a walk in the park.
· In the early spring, dig up or remove the plant from its pot.
· Slice it into portions between the rhizomes, giving spaces for many sets of healthy leaves on either section.
· Repot in peat and ensure it is a little moist as the new plant develops.
· This tough plant group will give you absolute beauty and an unending supply of plants.
Through the asexual propagation of ferns, the method of dividing the fern clump is also used. That way, getting the same plant without too much trouble would be guaranteed. Of course, when dividing ferns, it is necessary to ensure that the divisions have enough roots so the plant can root quickly in its new container.
How to Propagate Ferns From Cuttings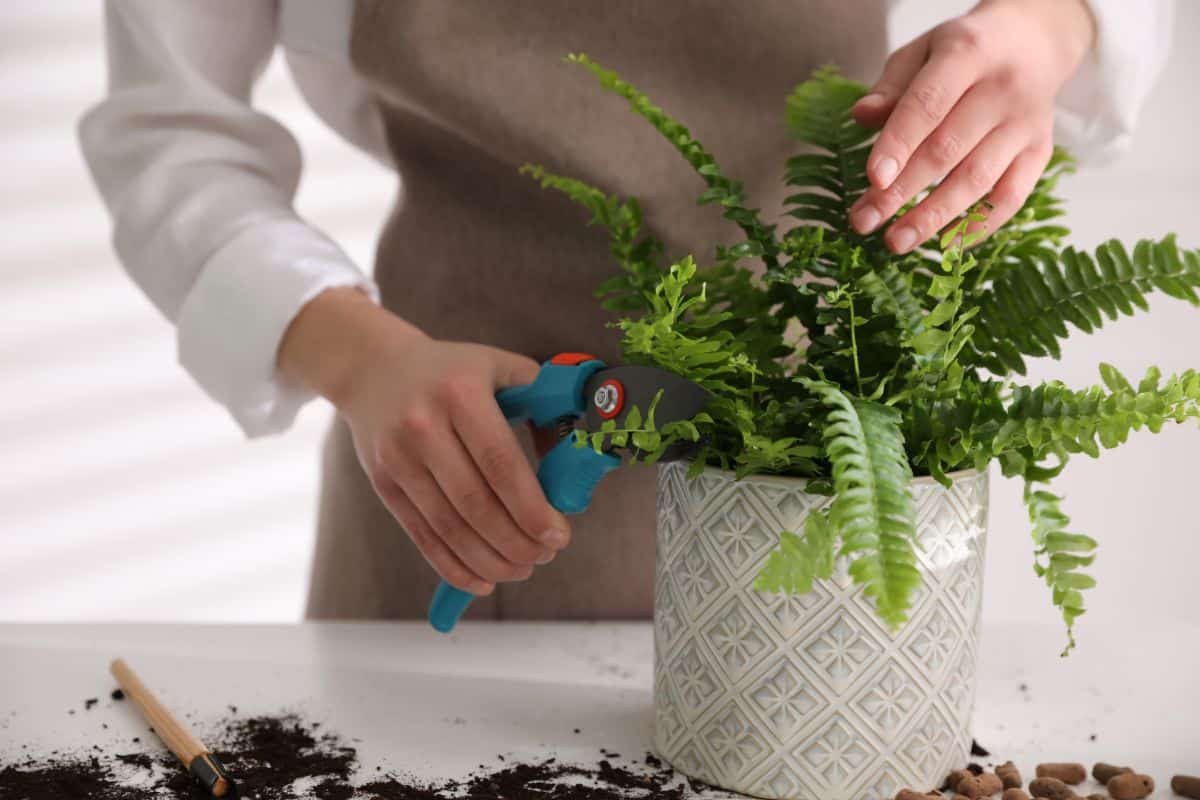 Ferns can also be gotten from clippings, what you'd also call cuttings. And below is how to do it!
· Fill a small pot with a 1-inch layer of sand for drainage. Put a soil mixture, mixing organic material like peat, and add tiny amounts of calcium and magnesium.
· The soil should be well-draining and loamy because ferns don't like soils that are too wet.
· Around 4 inches of soil is okay for growth.
· Place the fern clipping about 1 inch under the surface and lightly close it with dirt. Do not load it with too much soil.
· Position the pot containing the cutting in an area that is shaded from sunlight near a window facing north.
· Make sure the pot is not within reach of your children and pets. Young ferns are very fragile and should be handled as gently as possible.
· Maintain the room temperature between 65 and 75 degrees so the fern can be happy and grow well, but bring the temperature down by about 10 degrees at night.
· Close a tray containing pebbles and place them under the pot with the fern. Sprinkle some water on top of the pebbles.
· As the water vaporizes, the humidity will aid the fern's growth.
· As the fern gets bigger, trap some mist in a spray bottle and gently moisten the leaves with room-temperature water. This assists in increasing humidity.
· The fern needs to be watered consistently, but it doesn't mean you should soak the soil. Just maintain the soil moisture.
· Too much water may cause the leaves to wither, or the roots might rot.
· Apply fertilizers to the ferns once a month when it is six months old. A houseplant fertilizer in liquid form will be best.
· We suggest using half the amount of fertilizer prescribed on the package so you do not burn the fern.
· Change the fern into a larger pot when it clocks a year.
Don't change the soil and sand mixture in the new pot; transplant the fern as carefully as possible. A larger pot gives room for more growth.
How to Propagate Ferns by Stolons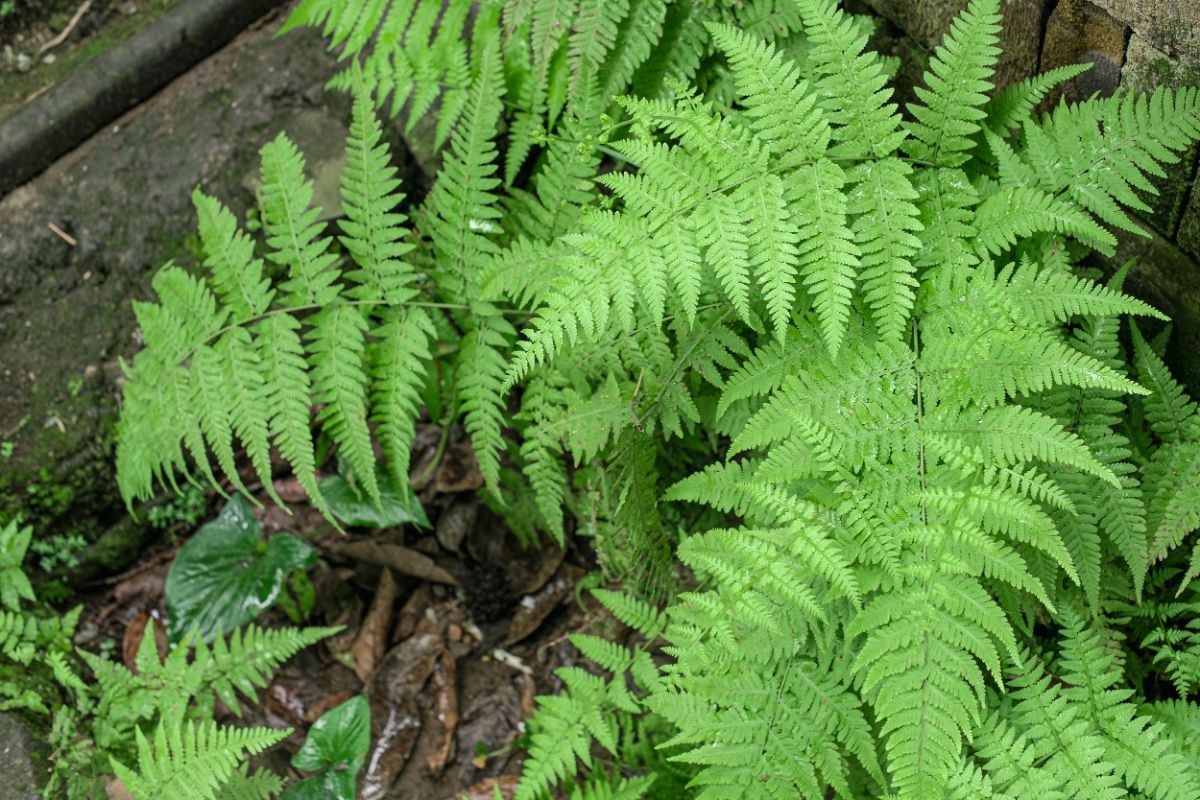 Propagating ferns from stolons is another process of fern propagation that is generally used for specific species, especially those with slim, long stolons having numerous terminal buds.
Basically, this process is utilized in greenhouses with an excellent climate, around 77 °F (25 °C), and particular containers with peat and mulch, correcting the pH of this substrate with other substances, like calcium hydroxide.
The crucial thing is that by using this method, ferns can be cultivated throughout the year.
With a lot of care, get the yellow, orange, or reddish powder that is usually under the fern leaves. Only collect them when the small capsule containing the spores has turned dark. After collecting them, spray them in a container with soil.
When you have spread the spores on top of the soil, drench the container abundantly and close it off so that the spores won't escape because of the wind when the substrate dries out.
Still, ensure the container is always well moistened by splashing it with water several times a day. -in small amounts, though.
Now, exercise your patience. It may be after many months that you'll see that the outcome of your trials to reproduce ferns using cuttings has given the expected results.
Frequently Asked Questions
Can you Propagate Ferns?
Certainly! You can propagate ferns. There are many ways to do it, and in this article, we explained four ways to propagate ferns.
Can you Propagate Ferns in Water?
Yes, of course. You can propagate ferns in water, but there needs to be an adequate method.
Here, in this article, we have outlined other methods for properly propagating ferns.
Final Words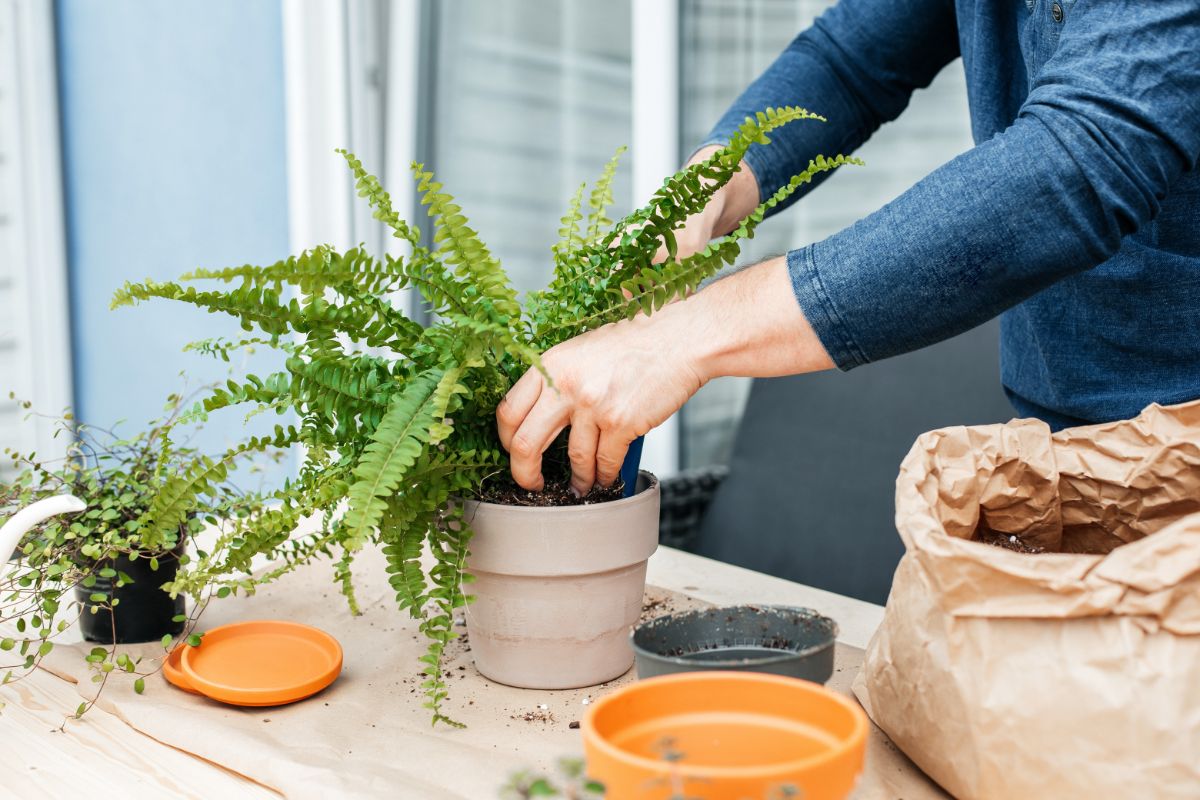 We have looked through four ways that broadly explain how to propagate a fern. The ball is now in your court to choose the one best suited for you.
Whichever one you choose, though, remember to follow all the guidelines carefully and take all the steps.
Keep the soil moist but not wet. Keep the ferns in shaded areas, and treat them with utmost care.
Happy propagation!