With its elegant purple blossoms and calming floral aroma, lavender is one of the most common herbs on the planet.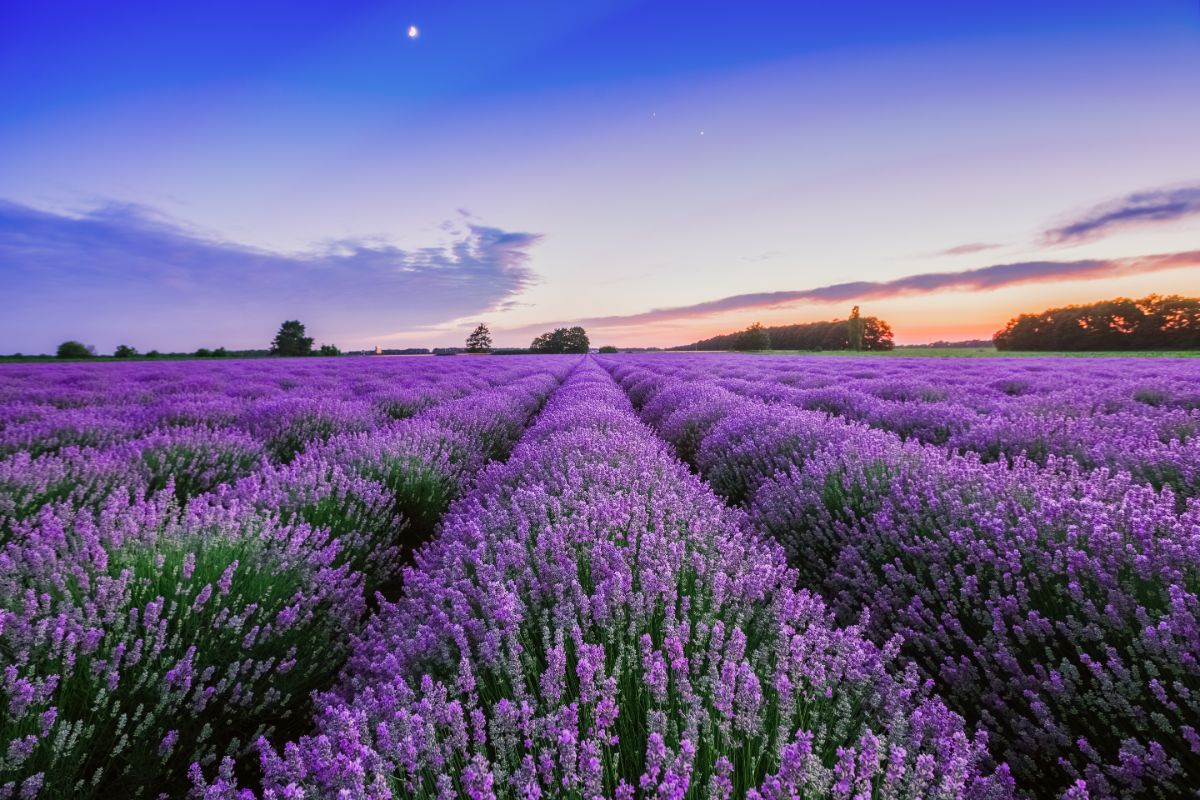 It originated some 2,500 years ago in the Mediterranean basin, where it still thrives on arid, sunny slopes with rocky soil.
Propagating lavender from cuttings is a beginner-friendly method for multiplying your herb garden output in a short time.
You can also use lavender seeds, but the downsides outweigh the upsides. Lavender can be propagated with water and soil.
Come with me; let's explore how to propagate lavender together!
Jump to:
Lavender Cuttings vs. Lavender Seeds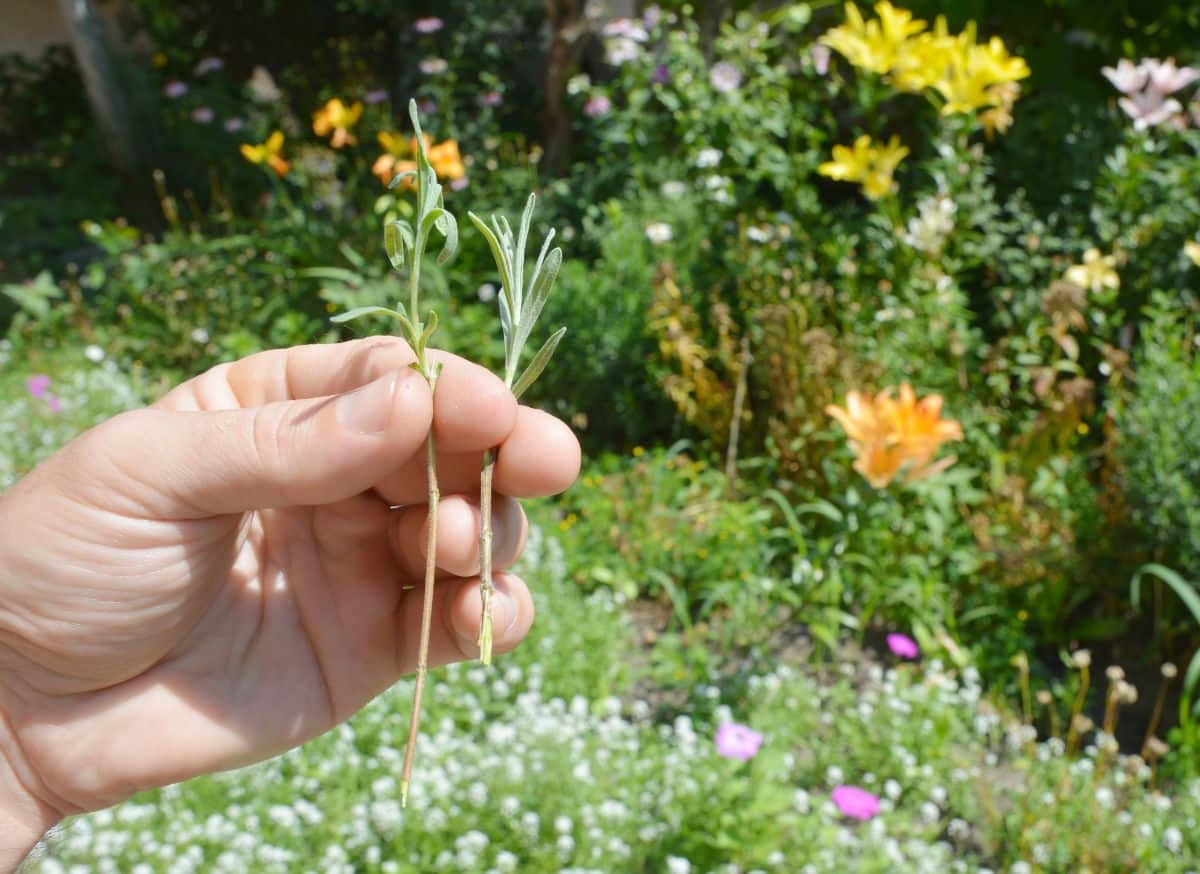 Lavender is typically propagated by cutting. Professional growers use this procedure mostly because it is faster and more dependable than growing lavender from seeds.
Cuttings are a vegetative (asexual) propagation, which implies they develop identical clones of the mother plant.
This is crucial if you'd want to propagate a common fragrant species like 'Provence' or 'Grosso' because they are hybrid lavenders.
Sale
Last update on 2023-09-24 / Affiliate links / Images from Amazon Product Advertising API
Seed (sexual) propagation, however, will produce baby lavender plants that are genetically distinct from the initial variety.
While genetic diversity is a wonderful thing in the plant world, it's worth noting that seeds won't be "true to type."
Additionally, the most robust and popular lavender hybrid varieties indicated above have infertile seeds.
Seed propagators also have to be quite tolerant because lavender can take up to 2 whole years to blossom after being sown by seed.
Let's check out their differences briefly.
Differences Between Propagation by Cutting and Propagation by Seed
| | |
| --- | --- |
| Propagation by Cutting | Propagation by Seed |
| 2-4 weeks to root | 3-4 weeks to germinate |
| Higher success rate | Lower success rate |
| Simpler process | Requires cold stratification |
| Flowers in first season | Up to 2 years to bloom |
| Vegetative (asexual) | Seed (sexual) |
| Clone of mother plant | Genetic Diversity |
Taking Cuttings From Lavender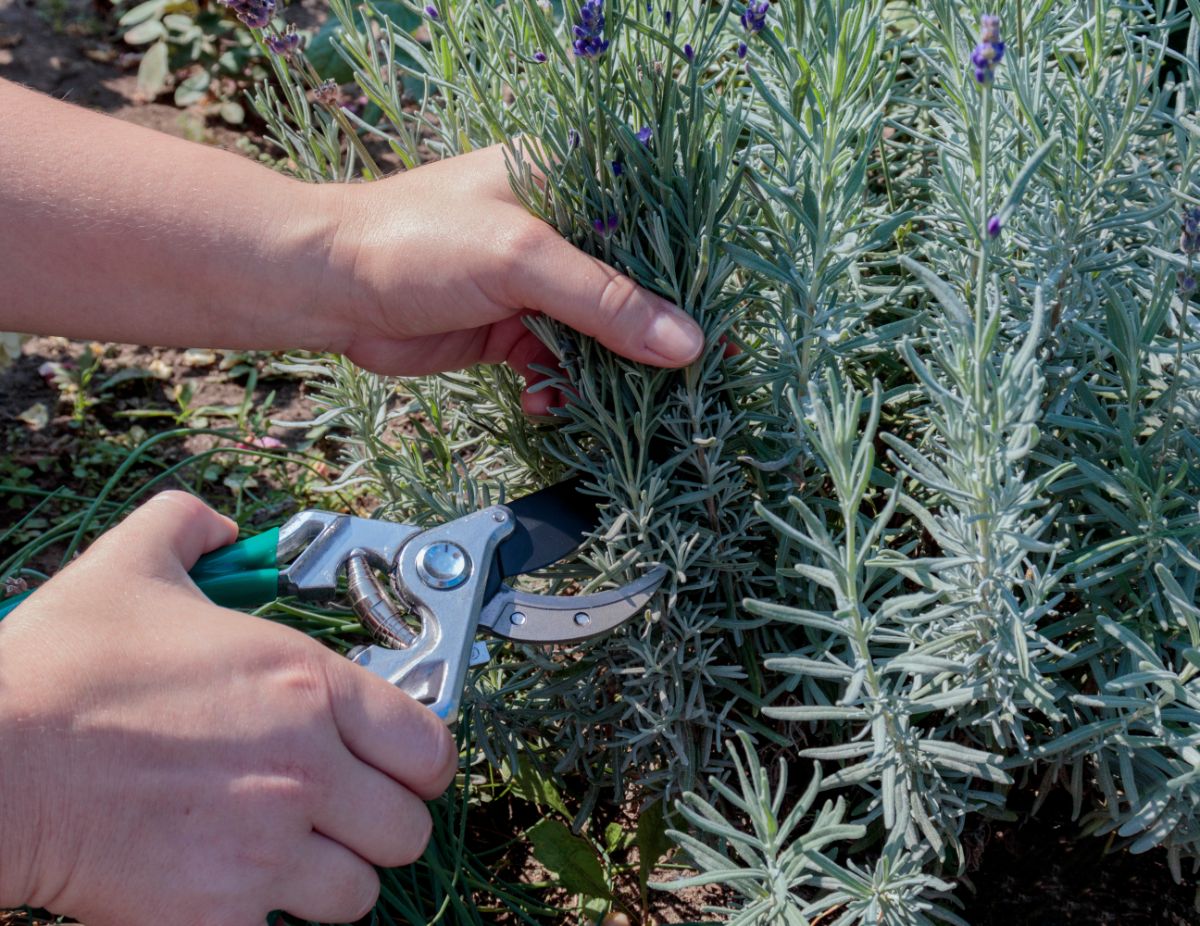 No matter the kind of cutting, you should always cut healthy, straight, robust stems for rooting.
· Select stems with nice colors and no buds.
· Take a measurement of the hardwood or softwood cutting, about 3 to 4 inches (8-10 cm.) long.
· Slice hardwood stems just below a lump that signifies a leaf node.
How to Propagate Lavender in Soil
· Peel off all of the leaves from the lower 2 inches (5 cm.) of the stem and then carefully trim the skin off the bottom part of the stem on one side with a knife.
· Put the cutting aside while you prepare the container.
· Fill a small jar with retail starting medium or a homemade combination of half vermiculite or perlite and half peat moss, with a tiny bark, to facilitate drainage.
· Drop the peeled tip of the cutting in the rooting hormone if you like. Rooting hormone aids in preventing the tip from decaying and encourages fast, strong root growth, but then, lavender roots well without it. So, it's not compulsory.
· Put the lower end of the cutting about 2 inches (5 cm.) into the soil and solidify the soil so that the cutting stands upright.
· Cover with plastic to create a greenhouse-like setting for the cuttings.
· Then, put the pot or propagation box in a position where it will be preserved from the sun, wind, and heavy rain during propagation.
· Ensure the soil is balanced in moisture but not wet. Examine them every day to make sure the soil never dries up totally.
· You can mist the cuttings too.
· When you begin to see new growth at the top of the cuttings, that's a favorable indication that they have started to grow roots.
Depending on the conditions and humidity level, it takes 3-6 weeks for them to get roots.
If you're starting them indoors, making provisions for bottom heat will hasten things up and assists the cuttings to root faster.
How to Propagate Lavender In Water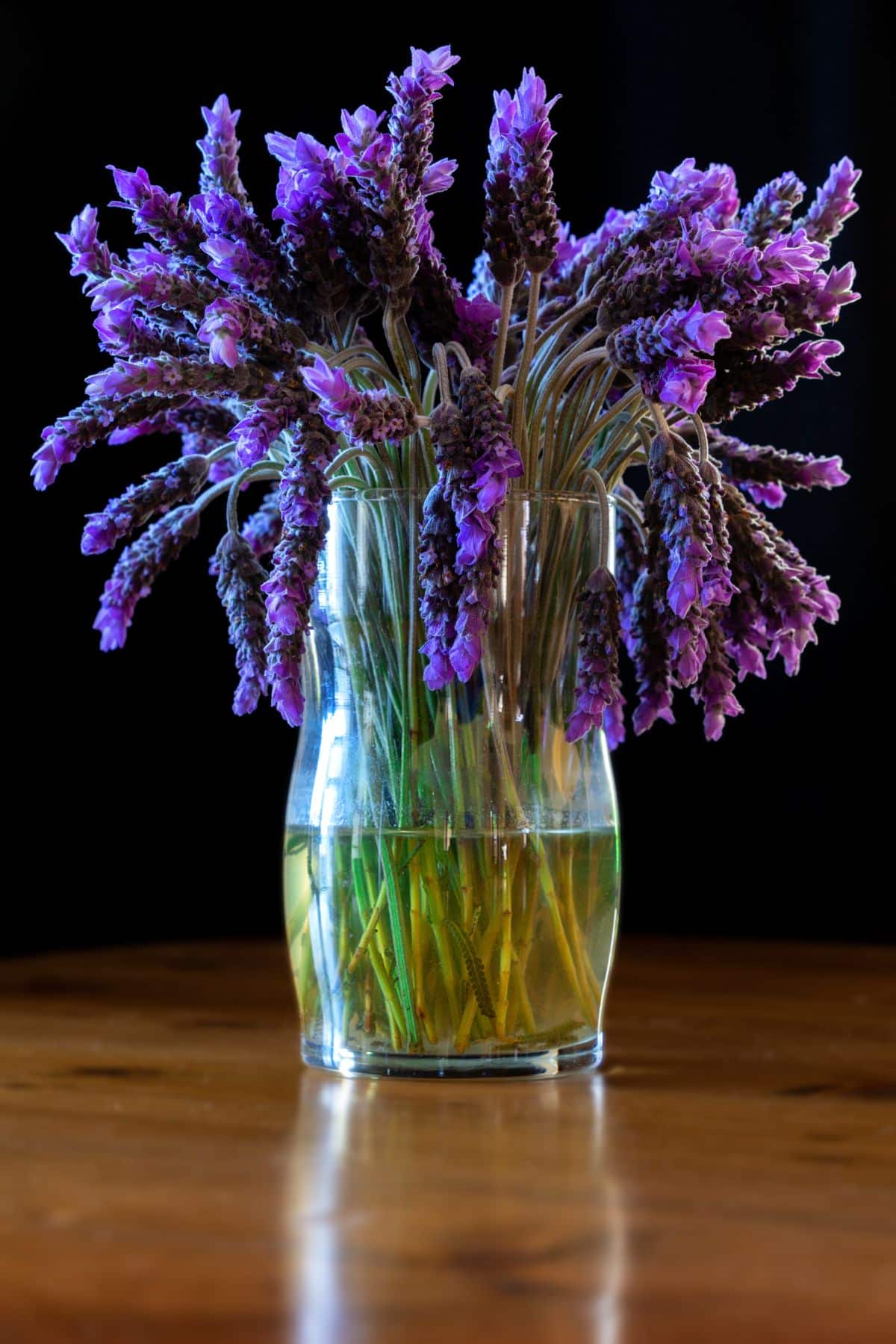 Propagating lavender in water is way easier than using soil, but then, you know what they say about easy things.
Cuttings implanted in water tend to have a more difficult time transplanting than those propagated in soil.
So don't that you may have a low survival percentage when you root them in water.
Place an adorning rock in the bottom of the vase, then fill the vase with water. Use room temperature water to fill the vase until it's about ½ – ¾ full.
You can use processed, refined, rainwater, or tap water. Then, place your lavender stems in the vase of water just like you would with freshly sliced flowers.
Inspect carefully for leaves touching the water, don't let any of the leaves touch the water. They will only wither.
If the leaves are too many in the water, you can get rid of some of the water, or take out the cuttings, peel off the leaves, then put the stems back into the vase.
Roots may develop in the water sooner than in the soil, depending on the humidity and heat.
Be patient till there are many thick roots before you try to pot them up.
Transplanting Rooted Lavender Cuttings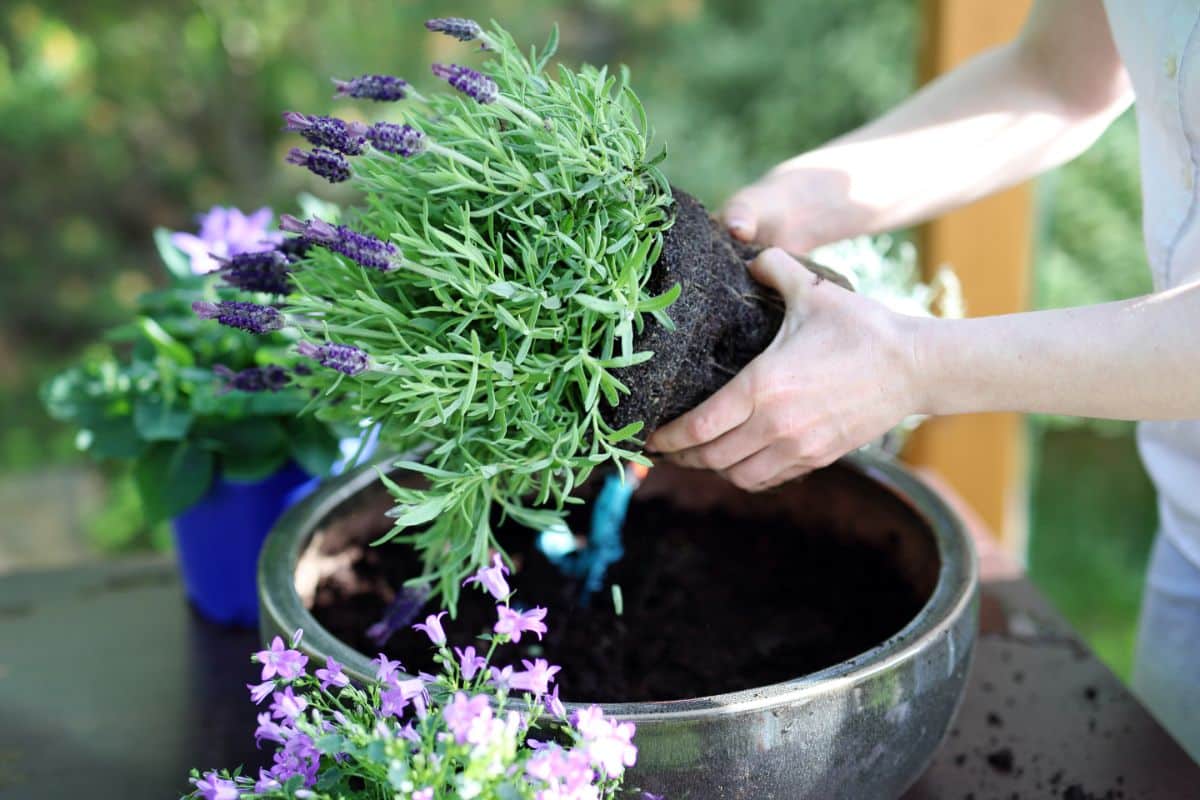 When the roots are stabilized, it's okay to transplant your lavender starts into their own pots.
At this juncture, you can change their positions in the sun and let the soil dry them out with periodic watering.
Subsequently, when your baby lavender plants stabilize in their new pot, you can finally take them into the garden.
It would be best to plant them on a shady day or in the evening after the sun's fierceness has gone by.
Ensure they are well watered until they become established in the garden, or they may not withstand the transplant shock.
Conclusion
It's only the right thing to do to know how to propagate lavender properly. There is a distinct difference between using lavender cuttings to propagate and using lavender seeds.
Lavender can be propagated in both water and soil following almost the same steps, but then ensure that you select the right cuts and be patient enough for it to root.