The Hypoestes Phyllostachys, popularly known as the Polka Dot plant or Freckle Faceplant, is an indoor plant nurtured for its beautiful vegetation. It can also be grown outdoors in warmer conditions.
The name is tied to its beauty as its leaves are dotted with colors, like pink, green, white, or red. As expected, many people are interested in the propagating methods of polka dot plants.
So, if you've ever wanted to learn how to propagate the polka dot plant, this article is for you.
But in a nutshell, you can propagate polka dot plants by seed, division of the mother plant, water, and soil.
Let's quickly learn more about this!
Jump to:
How to Propagate Polka Dot
They are not hard to grow; these plants can be propagated by seed, cuttings, or division of the mother plant. They can be planted during spring or summer.
No matter the method you use, ensure your new plants are balanced in moisture and well-draining potting soil and place them in medium light (indirect sunlight) conditions.
Sale
Last update on 2023-09-24 / Affiliate links / Images from Amazon Product Advertising API
These plants like temperatures between 65 and 80 degrees F. (18-27 C.) and lots of humidity.
Having young polka-dot plants pinched will yield bushier growth as well.
How to Propagate Polka Dot Plant by Seed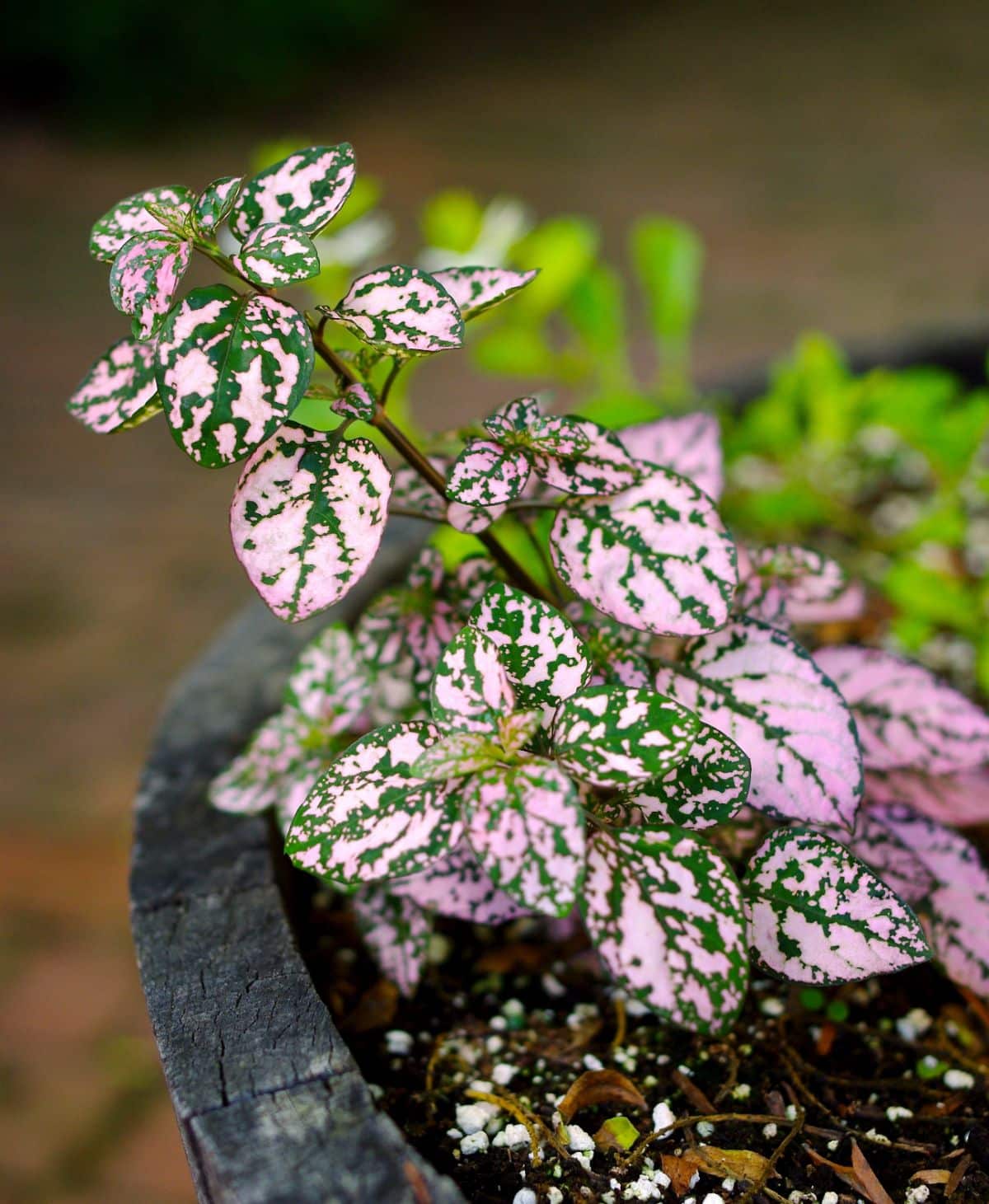 When you are propagating polka dot plants by seed, let the seedheads dry while on the plant and then pluck them.
When you have obtained the seeds and packed them up until the planting time, plant them in a tray or pot containing damp peat moss, perlite, or a well-draining potting mix.
They should be planted before the last due frost in spring or eventually in summer.
The polka dot plant seeds require warm temperatures to thrive, around 70 to 75 degrees F. (21-24 C.). They will germinate within about two weeks, given sufficient conditions.
It's usually okay to add a clear plastic wrapping on the tray or pot to hold in both heat and mist.
This should be positioned in indirect sunlight. Once stabilized and strong enough, they can be repotted or rooted outdoors in a partly shaded area with well-draining soil.
You should use proper grow light with full-spectrum lighting when cultivating them indoors.
How to Propagate a Polka Dot Plant Through Division of The Mother Plant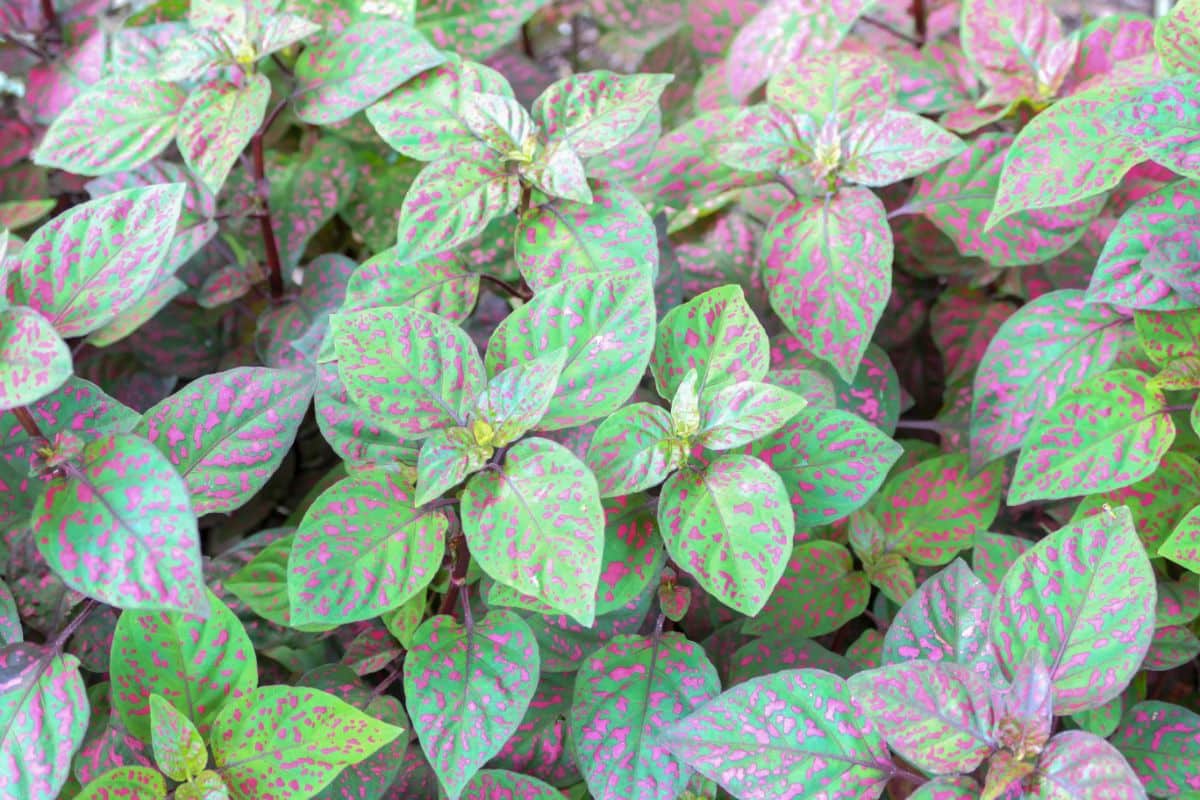 You can only use this method of propagation if your Polka Dot Plant is bushy or your plant might get a little straggly.
If your Polka Dot Plant is okay, this method will be excellent.
First, you have to disentangle the different offshoots/stems.
Carefully raise your plant out of its pot. Don't pull too hard at the leaves, as they are fragile, but slowly take the plant out of the pot.
When taking apart the various parts of the plant, ensure to always utilize shears instead of pulling the plant apart, as this can ruin it quite quickly!
Now, place your mother Polka Dot Plant back into its initial pot or a smaller one if you have removed a considerable portion of the original plant. Then pot your new plant(s) into the fresh potting mix. From then on, it's a jolly ride.
Proceed with your routine Polka Dot Plant care.
How to Propagate Polka Dot Plant by Water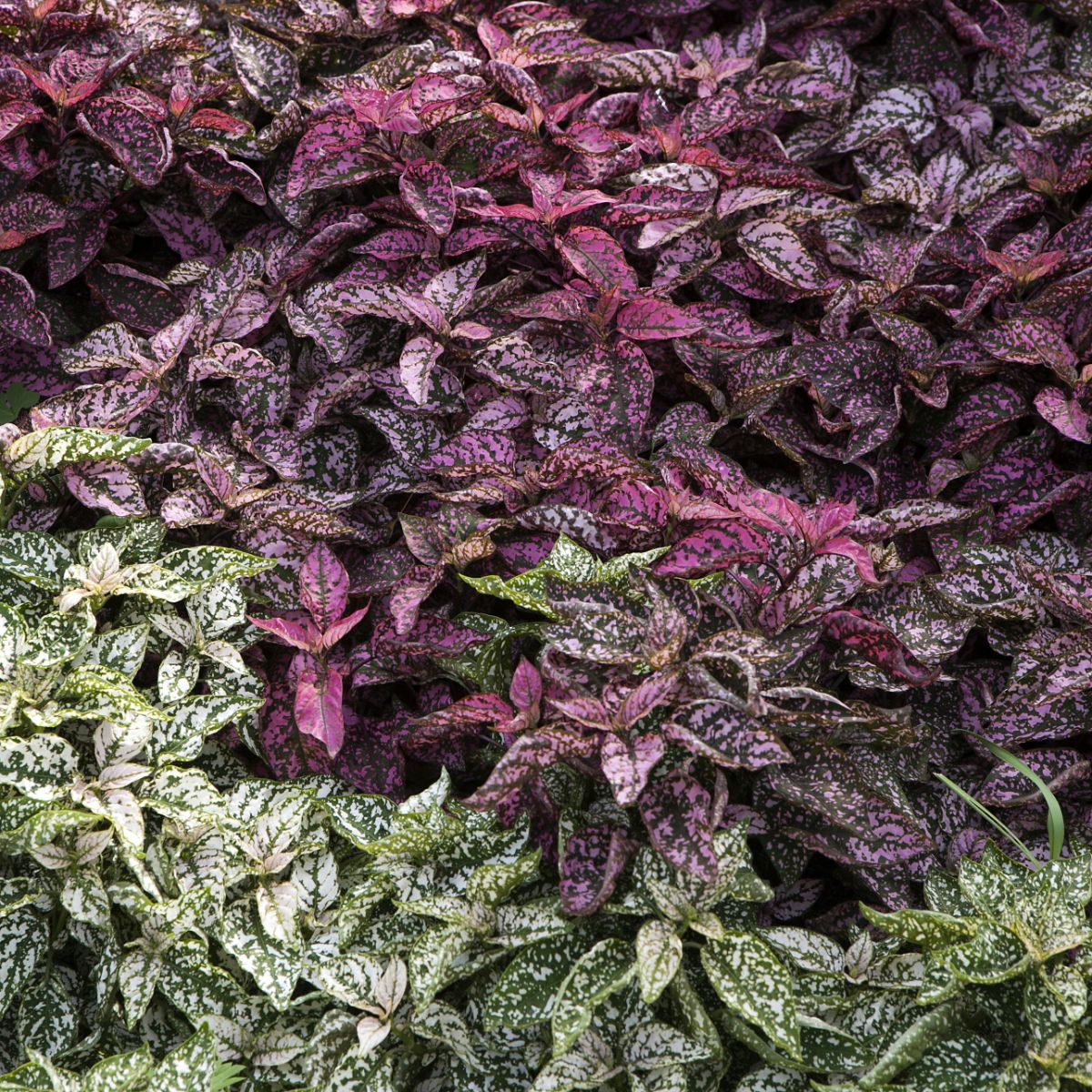 If you want a stressless propagation method for your polka dot plant, I will suggest the water method.
Excellent for leggy plants and may need regular pruning like this one.
When you prune them, don't throw away the clippings. Just re-root them and use them whichever way you want.
When propagating in a clear, water-filled container, you can observe the cutting's roots growing in real-time. And also, it's lovely home decor.
Choose an area of the plant with at least two robust leaves at the top and a pair of nodes, which are the bulges from which new roots will sprout.
Cut two-inch pieces, then carry your stem cuttings and put them in water containers. Any container is okay so long as you can immerse at least one of your cuttings' nodes.
Shift the containers near windows with indirect sunlight. The open sun is a bit too much and can heighten algae growth, which, although it isn't destructive but isn't the nicest thing to look at.
Replace the water once or twice weekly to remove any gunk buildup and stimulate healthy growth.
You should start seeing new roots thriving in as little as a week. Polka dot plants are very robust growers, after all!
The accepted rule of action is to wait until the roots have germinated to at least two inches before repotting into the soil.
How to Propagate Polka Dot Plant by Soil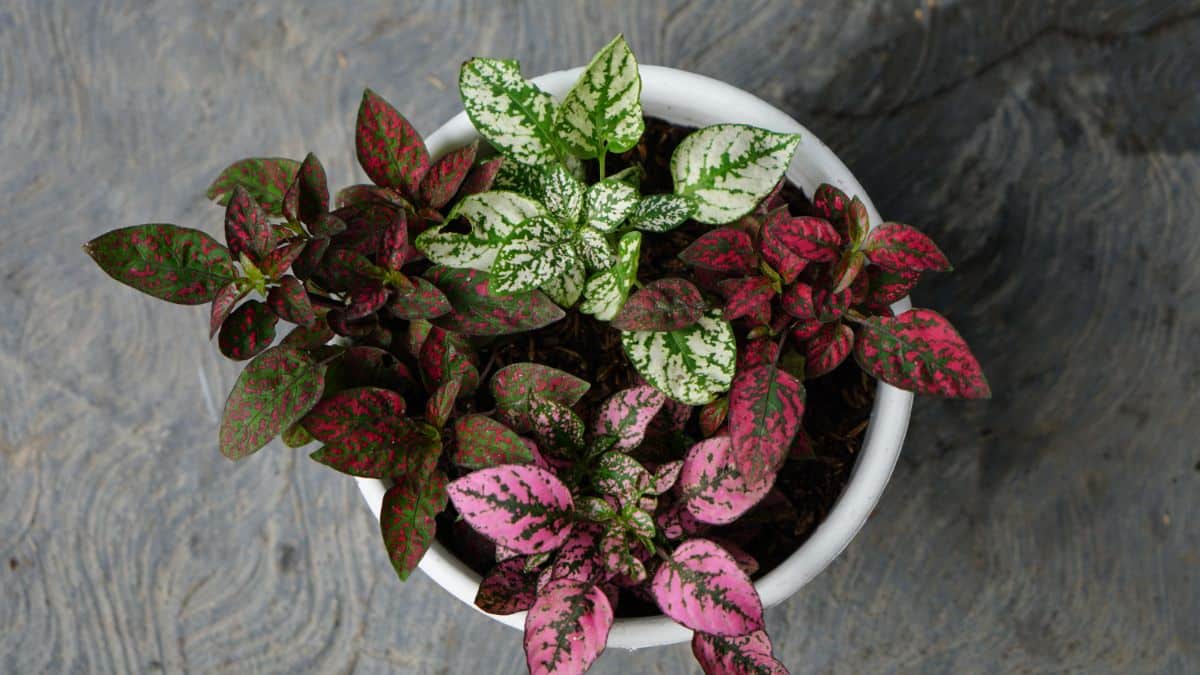 The water method and the soil method are almost the same as they involve identical steps.
You'll have to get stem cuttings as well, then ready your potting soil for planting. Polka Dot stem cuttings will thrive well in any basic plastic nursery planter.
Any modest soil mix with rough soil will work just fine. Just combine it with a tiny amount of perlite to make it airier and improve the soil's drainage.
This is essential because waterlogged soil can result to root rot.
At your pace, place the stem cuttings in the soil as slowly as possible. Water it sometimes to keep the soil moist. But ensure you don't pour in too much, so it doesn't get soggy.
Unlike the water method, you won't be able to observe the roots of your new Polka Dot plant growing, so you wouldn't be able to tell if the propagation is thriving or not.
Just hold on for a few weeks and then give the cutting a little tug.
However, the success of your propagation endeavors and how long it'll take rely on several factors.
At times, a little patience will be essential. Just ensure you're looking after the cutting properly while you wait.
When is the Best Time to Propagate Polka Dot Plant?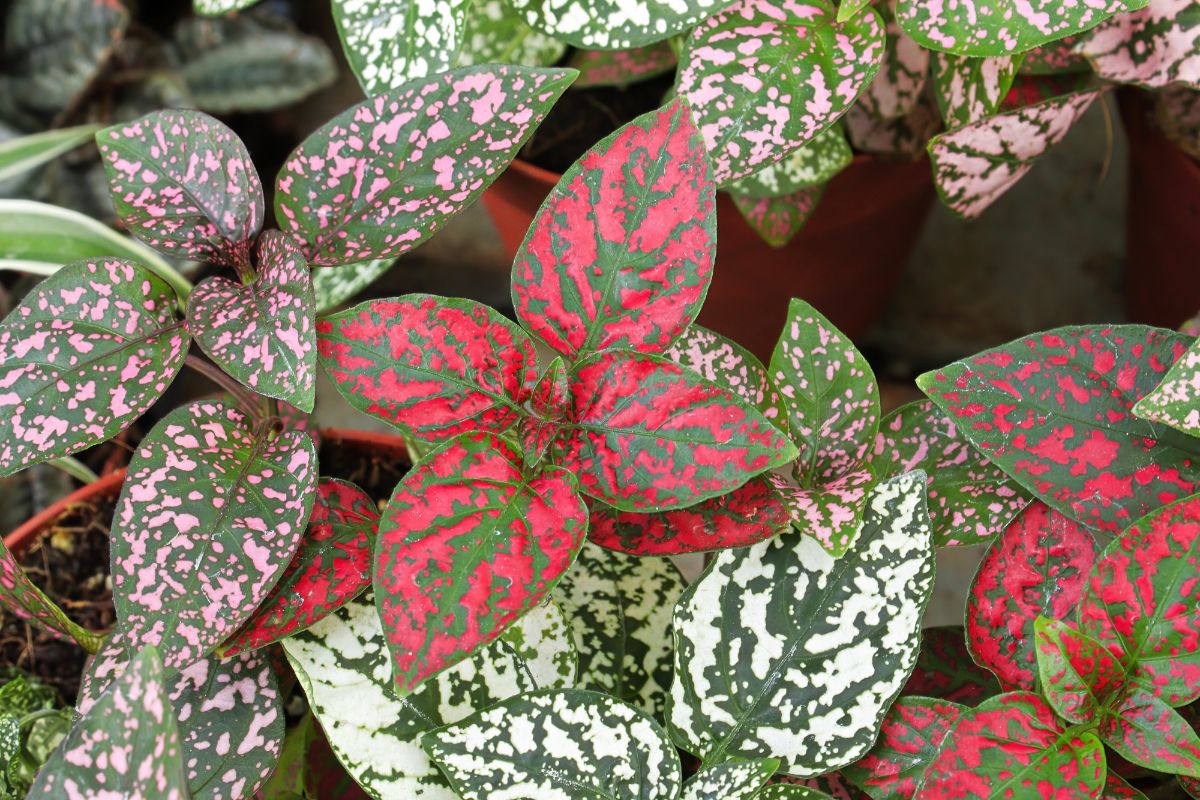 The best time for propagating Polka Dot Plants is during the spring season, and this guarantees that your plant gets adequate sunlight and health to mature appropriately.
Still, one of the most remarkable things about Polka Dot Plants is how rapidly they grow.
This means you can propagate them during any year's season and get favorable results.
Nevertheless, suppose you're growing the plant under adverse conditions like low light or cold temperatures. In that case, you may have to regulate the state with heat pads.
Trimming every few weeks (2-3weeks) is also essential for this plant.
Because, after a while, the polka dot plant gets leggy and tall.
It would help if you pruned it back so that it may grow fuller and bushier when it has become leggy.
When you trim just above the node, the leaves will develop faster and thicker.
Final Words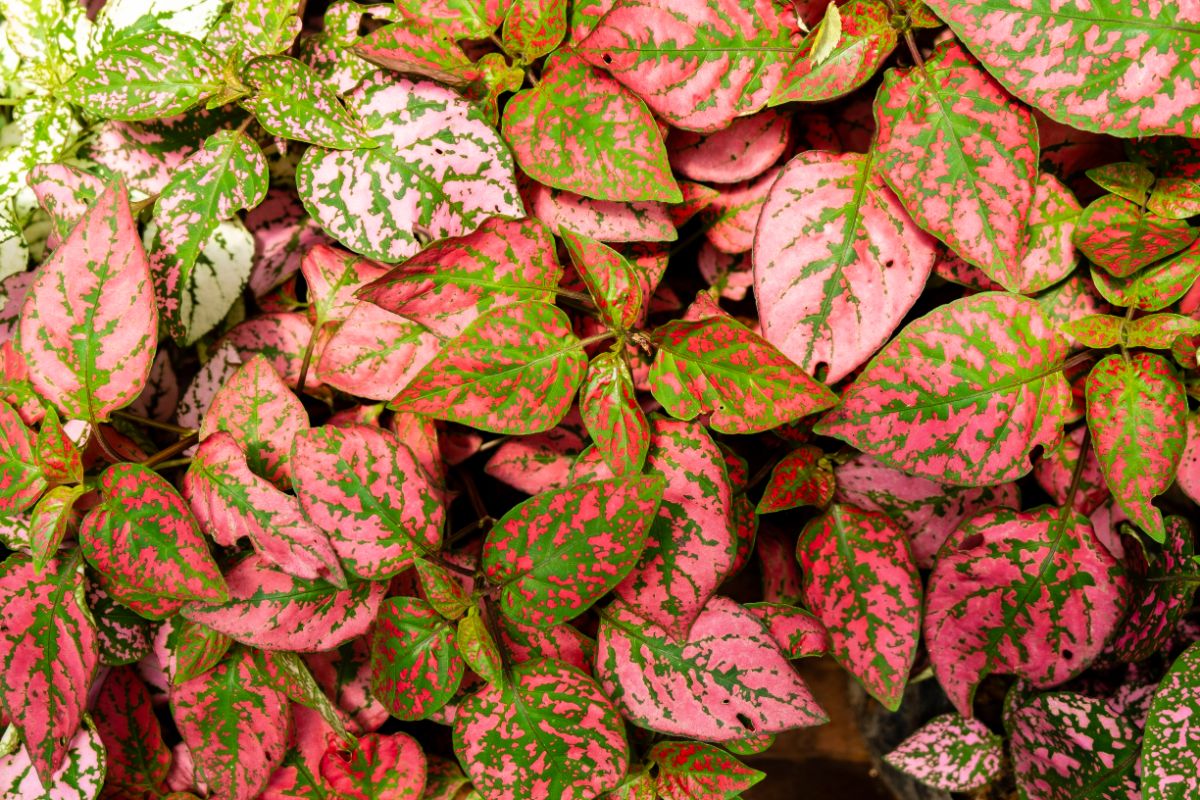 Polka Dot plants are reasonably easy to propagate, and you have an array of options to choose from.
Not to mention its ability to grow any time of the year, so long as you expose it to favorable conditions.
At this point, how to propagate polka dot plants isn't an issue. The issue now is which method appeals to you the most.