Having those shiny, banana-shaped leaves comes with a price. The String of Bananas is a spectacle to observe and a houseplant you'll like to propagate.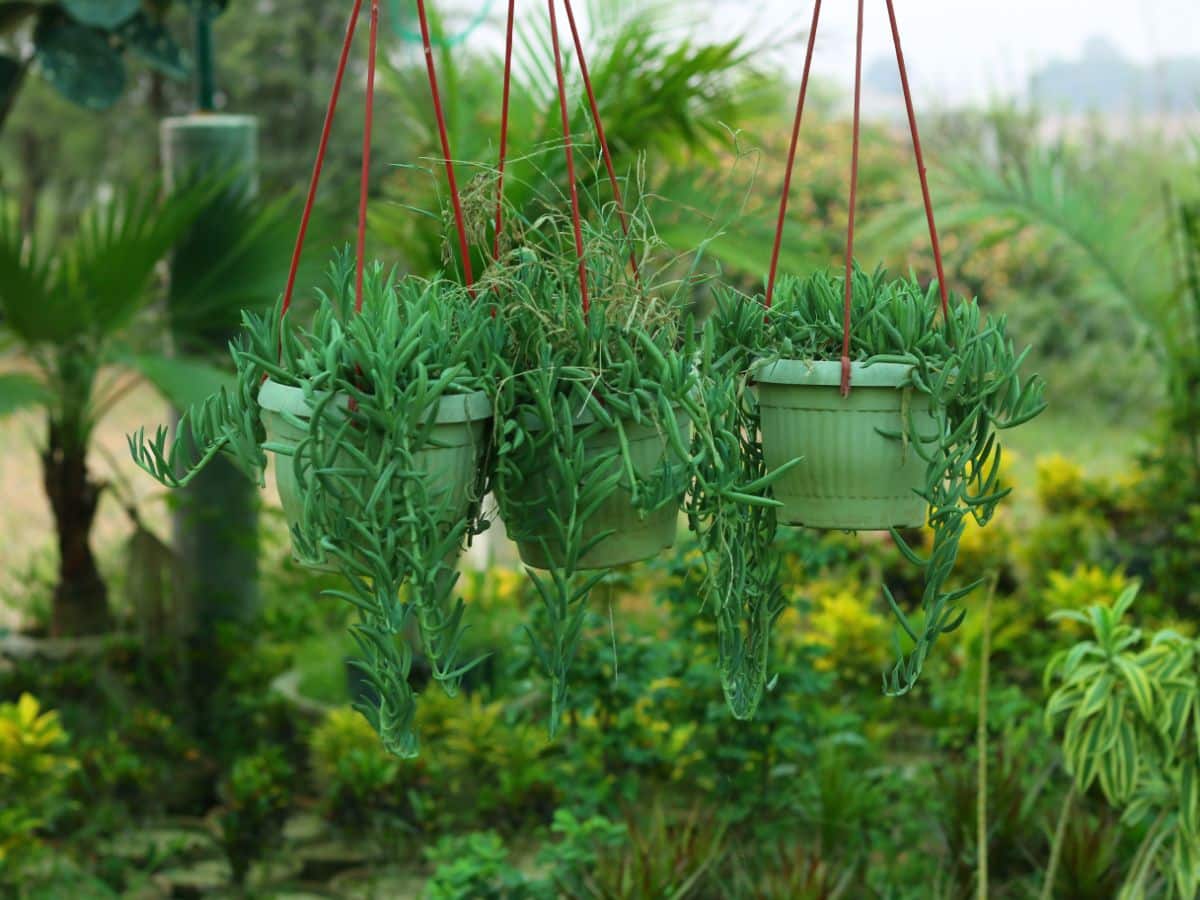 It should be hassle-free and straightforward whether you've never cultivated bananas or are a skilled gardener.
Luckily, propagating a string of banana plants is easy. It propagates effortlessly in soil and water via stem cuttings, and you can also do seed and leaf propagations.
In this article, you will learn how to propagate a string of bananas!
Jump to:
How to Propagate String of Bananas
Propagation is the most effective tool for a gardener to fight against weakened or damaged plants.
From all I've learned, you can germinate a banana vine in soil or water. Though your succulent can also be propagated from seeds, this method is usually less successful. You can equally propagate it from leaves.
Last update on 2023-03-21 / Affiliate links / Images from Amazon Product Advertising API
One or a few stem cuttings from the parent plant are all that is needed. Then again, the mother plant doesn't have to be in good health; only the cuttings for root propagation need to be healthy enough.
Regardless, time is always a characteristic when propagating a string of bananas because of root rot or other crucial issues. Consequently, it is best to take stem cuttings fast when the plant is yet to be eliminated.
How to Propagate String of Bananas by Seed
The flower heads will need to be pollinated for your seed propagation to yield good results. If you're planting them indoors, set the seeds in the succulent mix but do not let the blend dry up.
Close the pot with a plastic bag to give it humid conditions if you cannot water the plant daily.
Germination might take months, but the seeds develop quicker in summer.
How to Propagate String of Bananas by Leaf
You can also propagate the string of banana plants from a single leaf.
The first time I found out, I was awed too.
Regardless, this procedure has a low success rate and can take a long time.
Select a plump leaf for a favorable outcome. Succulents are sensitive, so take the leaf off by carefully twisting. Poor cuttings will result in your leaf not sprouting any roots.
Dry out the leaves on a paper towel. Once the cut ends have gotten calloused, place them on a potting mix and water.
The leaves develop well under bright and clean sunlight. Water them immediately the soil dries. Initially, the roots will grow after roughly two weeks, then the shoots much later.
Do not expect much from this method, as the leaves are prone to rot.
How to Propagate String of Bananas by Stem Cuttings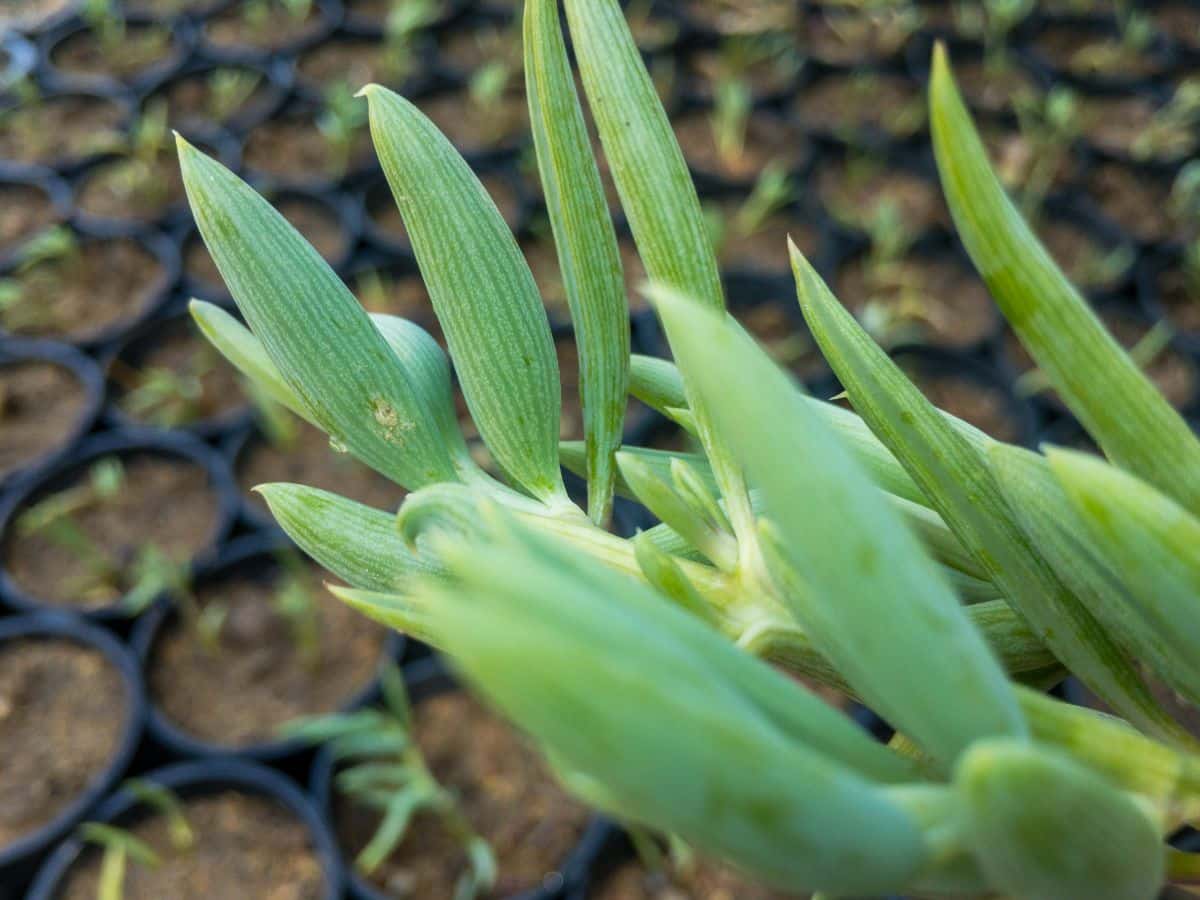 This is the easiest and less complicated.
It is also better to regulate the callus when you propagate the callus in this manner.
You'll require a disinfected pruner, an adequate pot, and potting mix.
This is a suitable method if you want to keep your succulents for a long time.
Let's go through the steps.
Slice a few healthy stem strands from your string of bananas.
The cut should be directly under a leaf node.
Each stem cutting should range between 4 and 5 inches long.
Squeeze the last couple of leaves of each cutting.
Before you plant, leave each stem cutting out for a day or two.
This will enable the leaf-plucked parts, and the cut ends to be callous and a little dried out.
Fill your pot with a well-draining potting medium, then with water, and then put it in a bathtub, sink, or saucer.
Let the pot suck in the water until it is soaked, then drain until the medium is damp but no longer saturated.
Create a hole in the pot's center.
It should be about an inch wide, and this is where you will place your stem cutting.
You could dip the cut end of each stem cutting in rooting hormone or not. Either way, it's okay.
This will provide your new plant with the needed head start.
Put the cut end of each cutting into the middle hole immediately, ensuring that all the leaves are on the soil line.
Pat the soil carefully around the cutting to ensure it stays in place.
Position the pot in a well-lit area if you're cultivating it indoors. Still, they will develop better in a dim room if the cuttings are outside.
Maintain the temperature between 65°F and 75°F (18°C and 24°C)
Inspect the potting soil daily and re-water if it is a little dry.
It would be best if you prevented overwatering at all costs to avoid the decay of the cuttings' tips.
How to Propagate the String of Bananas Cuttings in Water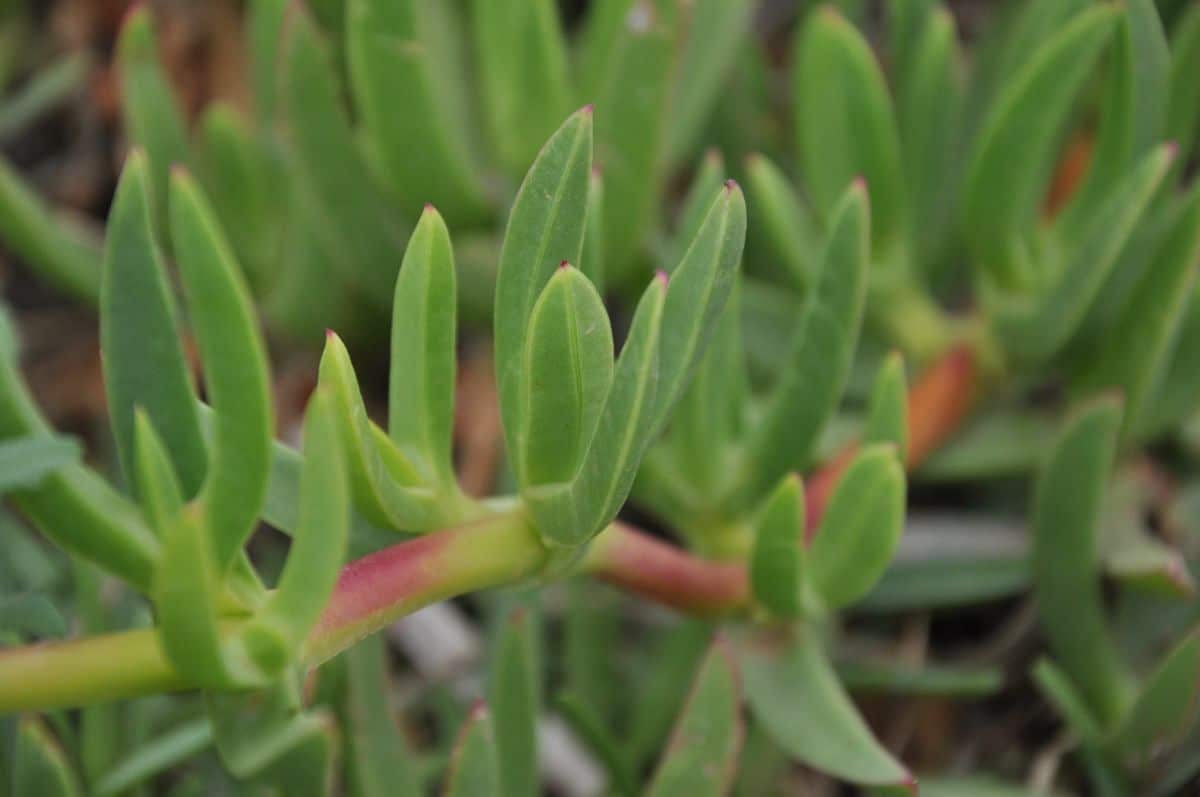 · Grab your cuttings and place the tips in the water.
· Use a visible glass vessel to regulate the water levels and rooting growth.
· Place the glass container in a cozy spot. We suggest using purified water though you can use any water.
· Replace the water after every few days until roots form. Ensure that the nodes are immersed.
· New roots will develop in a few weeks.
· The rate at which the sources evolve relies on the season.
· Rooting can be very fast during summer and can go up to months in winter.
· When seeing numerous new roots, switch it to a well-draining potting mix with a 1:1 cactus mix and perlite solution.
· Wet the soil only when it feels dry and then water generally once the plant is well established.
· You will see that the plant is good to go if you discover new growth on the top of your plant.
· Protect the plant from direct sunlight.
Problems You May Encounter While Propagating Your String of Bananas
Root Rot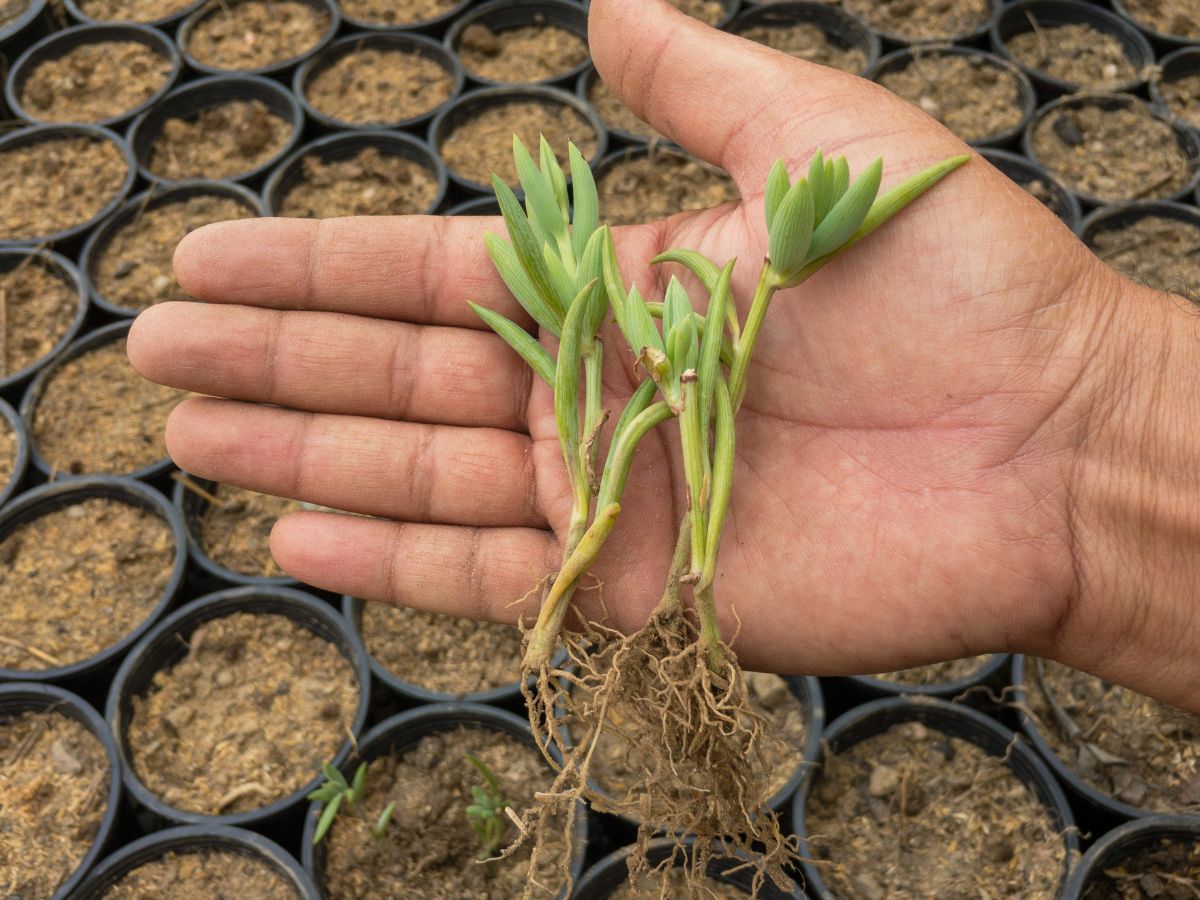 Keep an eye out for rapid root rot signs, like drooping leaves, yellowing foliage, and a bad odor coming from the soil.
This is a familiar problem with succulents propagated in soil. Still, it is uncommon in those grown in water.
Another element to take note of is poor drainage, particularly the absence of drainage holes at the base of the pot.
If this is the situation, start all over with a terracotta pot with lots of drainage holes.
Root rot is mostly affected by excessive watering.
Sun Scorching
When indoors, have the recently-propagated string of bananas kept in a bright location. Having too much direct sunlight can ravage the leaves and roots of the plants.
The soil will solidify, preventing the roots from expanding if the potting medium dries out too hastily. Place it where it can get subtle light, and you'll get a healthy plant at the end of the day.
In the first two weeks, a fairly bright location should be suitable. If you wish to propagate your string of bananas outside, ensure to position them in a location that gets sunlight.
Taking Too Long to Take Root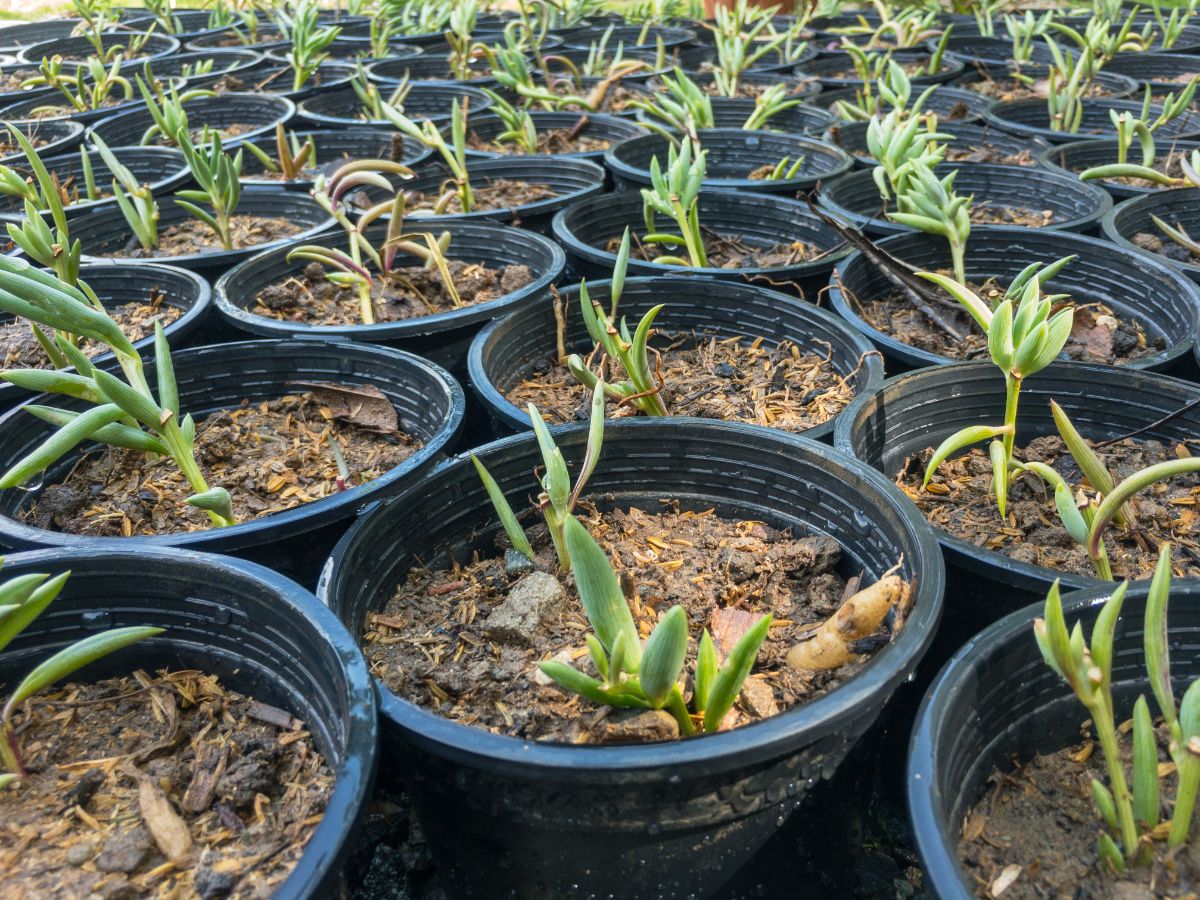 In ideal situations, stem cuttings should thrive within three to four weeks.
Anything over six weeks is out of the ordinary and signifies a problem.
Low temperatures, inadequate lighting, overwatering, and root rot are all probabilities that can cause this issue.
You must utilize the rooting hormone if you want to avoid it.
That will help to stimulate and accelerate the rooting process.
Pest Infestation
Pests like mealybugs, caterpillars, aphids, and even spider mites can plague most banana plants cultivated outdoors. It's best to close the cuttings with cheesecloth, burlap, or net to protect against these pests.
Nevertheless, fungus gnats can be an issue if you're propagating indoors. These soil-dwelling bugs may eat up roots under the soil's surface.
If you can, utilize a sterilized soil mixture so it doesn't have fungus gnats and their eggs.
Conclusion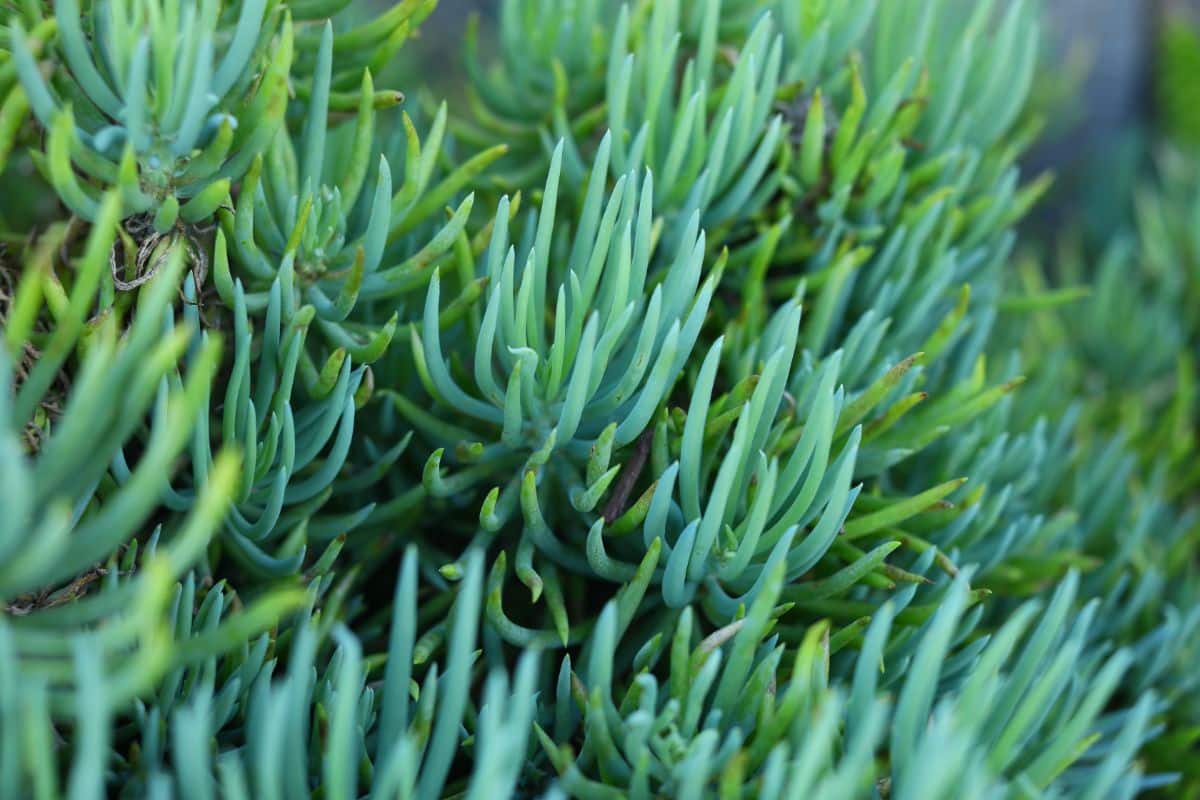 How to propagate a string of bananas isn't as complicated as you might think.
It all just boils down to the method you prefer to work with and how you care for them. Don't expose them to too much sunlight, and don't overwater them.
You'll surely get the best results.