Lily has different varieties, and they all can be great additions to any garden with their calm, tropical feel and even raw beauties. They are also the perfect option for beginner gardeners, as they are very easy to grow and maintain, coupled with their low light needs.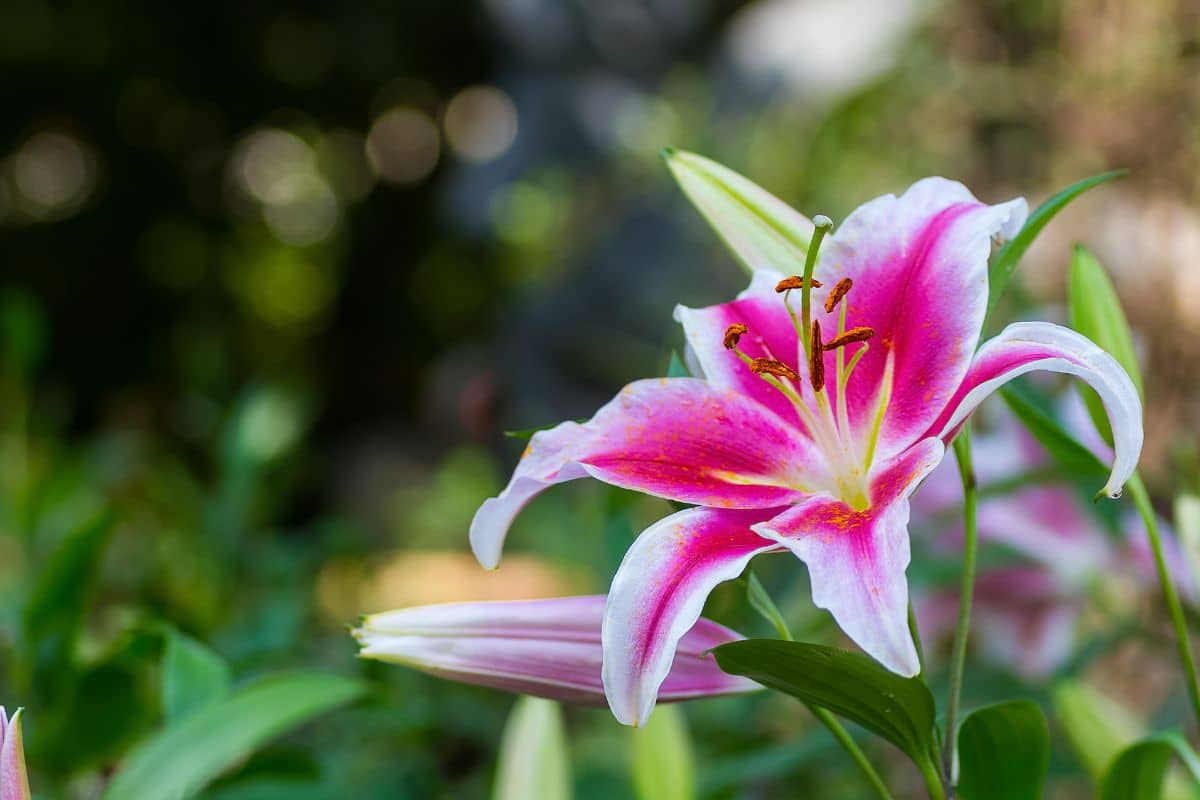 However, you can also encounter one problem or more while growing the lily plant, irrespective of your experience. Some gardeners take lily's low maintenance factor for granted and neglect their care routines entirely.
Below are some of the most common lily growing problems and mistakes you should avoid and their solutions.
Jump to:
Common Lily Growing Mistakes You Should Avoid + Solution
1. Overwatering
One of the most careless mistakes that is common among gardeners is overwatering. Most plants do not require excess watering, including lilies, which is why watering is one of the trickiest plant activities. Too much watering can result in wilting problems, which is disastrous to your lily.
In its tropical origin, lilies like moist soil but moderately. In other words, it would be disastrous, as it can quickly kill them and result in root rot, and your plants are as good without roots.
Solutions
Check the roots for symptoms of root rot. If it hasn't yet, stop watering your lily and allow the top half of the soil to dry before you resume watering. If you continue to water when the top half of the soil is not dry to the touch, it will be disastrous.
Position your plant in a spot with bright, indirect light, adequate temperatures, and air circulation.
Any sign of root rot? Then gradually cut the affected roots and move your lily to a fresh pot with adequate drainage holes and a well-draining potting mix.
2. Underwatering
Too much of everything is bad!!! Yes, but likewise, Lack of it. Many gardeners make mistakes of ignoring the watering needs of their lilies, which can be destructive. It can cause drooping, browning of leaf tips & edges, and most significantly, wilting of your lily.
Solutions
It's pretty simple and one of the easiest to solve! Water your lily thoroughly, and make sure water drains out of the drainage holes.
If the soil hardly absorbs water quickly, set the pot in a few inches of water and allow the soil to soak up the water gradually. The plant should start responding in a few hours.
Prune off any dead leave, but wait for some weeks until your lily can withstand pruning stress.
Inspect your plant every few days, feel the soil, inspect the pot's weight, and immediately water the top half of the soil is dry.
3. Picking the Wrong Spot
Another notable mistake every gardener should avoid wrong positioning and areas in which they plant their lilies. Lily plants do not like excessive direct sunlight even though it needs a little bit of sun.
Getting natural light than it requires usually singe its young leaves, and causes leaves to turn brown. Generally, they will not thrive.
Solutions
Lily varieties appreciate dappled light in a humid climate in their tropical habitat; hence it would be best to imitate this condition by positioning them where it gets moderate to bright indirect light.
Do not place them in non-insulated windows or doors during winter to protect them from cold drafts.
Do not place lilies in front of heaters or air conditioners.
4. Overfertilizing or Lack of it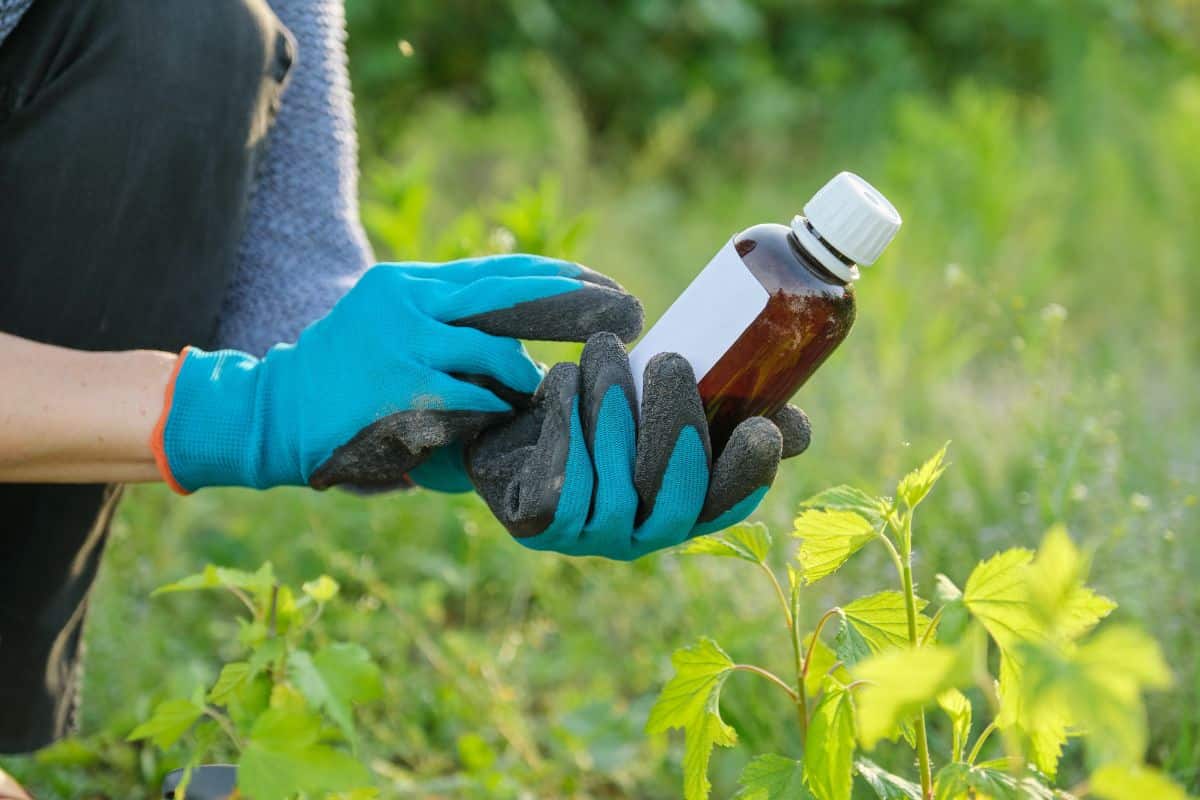 Feeding does not necessarily produce more blooms or fruits, yet under-fertilizing results in malnourishment.
In other words, do not overfertilize your lily, as it can kill bacteria in the soil, causing salt burn or others. On the other hand, your lily requires moderate feeding sometimes to aid its healthy growth.
Solutions
It's pretty simple! Read through the plant's label to see the correct feeding requirements, whether organically rich soil with enough compost or a slow-release fertilizer.
If you must feed a lily plant, it shouldn't be too often. Once or twice every year is preferable. However, you can fertilize more in the summer months to encourage growth.
5. Exposure to Wrong Temperature Condition
If you want your lilies to thrive, you must know the right temperature they require to produce a good result.
However, it is not always the gardener's fault as the temperature changes sometimes or anytime you change the plant's position. These conditions can cause your plant's leaves to turn yellow.
Solution
Lilies dislike cold; they will only thrive in temperatures of 65-80°F (18-27°C), which is why they are perfect indoor plants.
Take them away from a spot with excessive cold or heat.
Relocate the plants from non-insulated windows or doors in winter to save them from cold drafts.
Make sure lilies are not placed in front of air conditioners or heaters.
6. Pruning Mistakes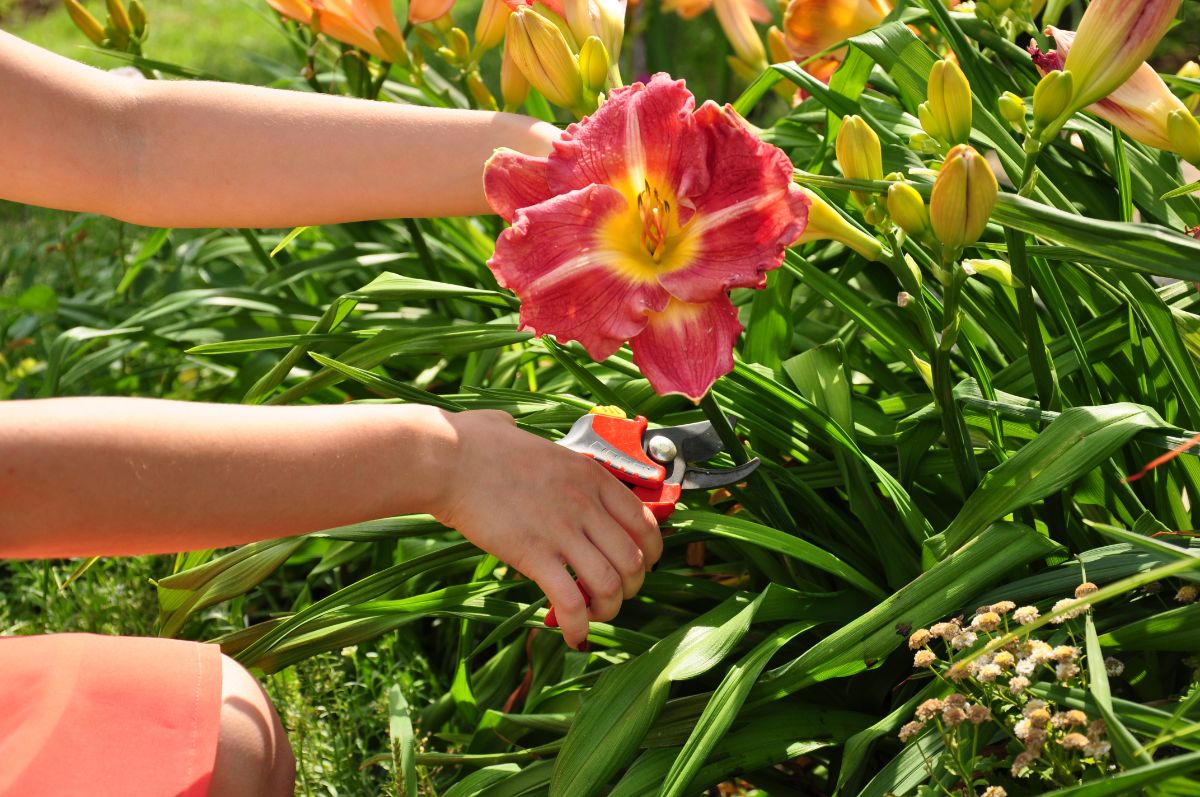 Pruning lily plants is very simple and requires a deadheading process to allow them to bloom frequently. However, gardeners often make mistakes using blunt scissors, damaging plants.
Again, it is not good to plant your lily so early, and most people usually wait for the plant's foliage to turn yellow and wilt before pruning, which is unacceptable.
Solutions
Before you prune, ensure your pruning shears are sharp to enable clean cuts.
First, cut the old stalks that have already bloomed at the base before you remove any of the outer yellow, aging, and faded leaves during the late spring.
The best time to prune is when the flower dies off, and the foliage is still green.
Common Lily Growing Problems & Solutions
1. Wilting
Wilting is one of the most common lilies growing problems and is often caused by overwatering and underwatering, thus making wilting the most disastrous situation. Your lily plant will fade quickly and dramatically if underwatered, yet often recover without too many problems.
However, if you keep underwatering, it will often cause the plant to develop brown leaf tips and edges, but ultimately it will survive. On the other hand, overwatering causes wilting; hence, your lily must be appropriately treated if you avoid it.
Solutions
First, you must know how bad the overwatering problem has become by checking the plant's roots for any sign of root rot.
If there is no evidence of it, reduce or stop watering and ensure the top half of the soil is completely dry before resuming watering.
Place your plant in average temperatures and humidity in bright, indirect light areas.
If there is a sign of root rot, gently prune the affected roots and move the lily to a fresh pot with well-drainage holes and potting mix.
2. Browning Leaves and Leaf Tips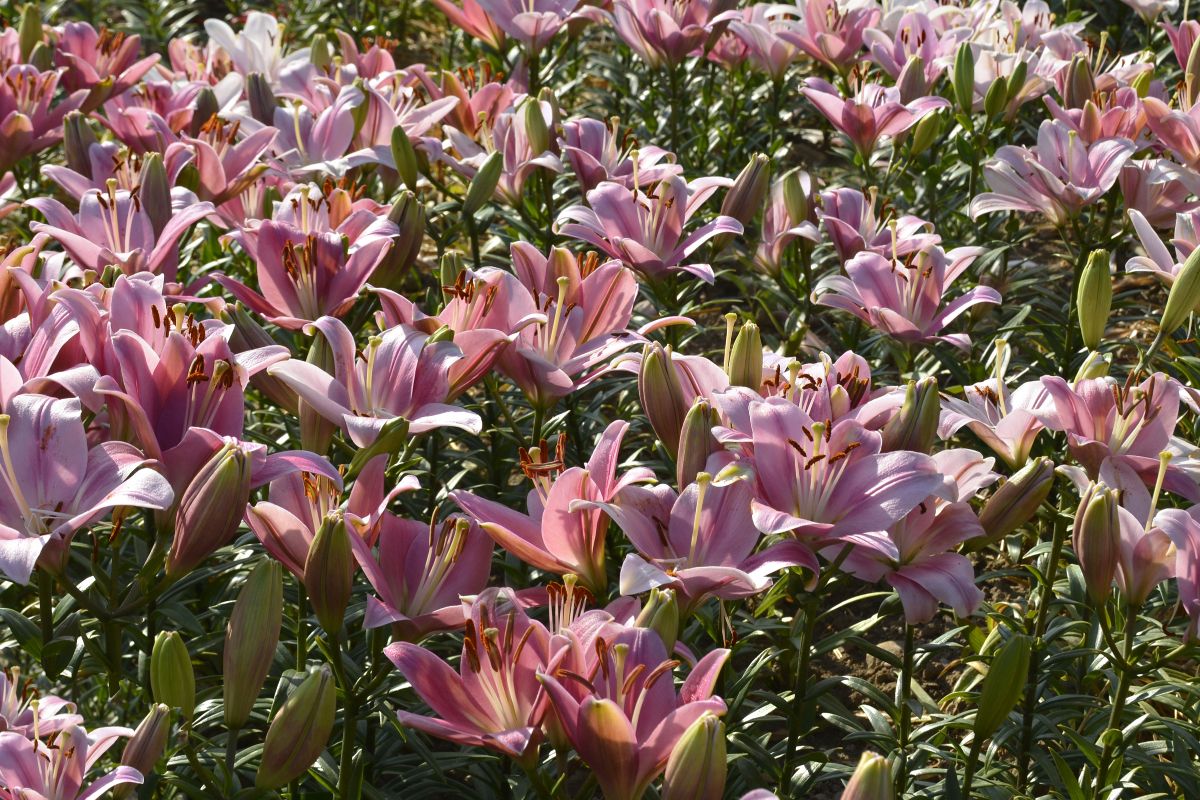 Your lily's lush green leaves or leaf tips will turn brown when it either receives too much direct sunlight, lacks adequate humidity, suffers from underwatering, or even overfertilizing. It might be caused by chemicals such as fluoride or chlorine in your tap water.
Solutions
Place your lily where it gets average to bright indirect light.
Plant with other plants to increase humidity or use a humidifier or humidity tray to raise the levels.
Ensure you water only when the top half of the soil is dry to the touch but not completely dry.
You can restore overfertilized lilies by washing the soil using clean water. Feed them a balanced fertilizer for 6 to 8 weeks in spring and summer.
3. Yellow Leaves and Leaf Tips
Another common problem associated with lily is the yellowing of leaves or leaf tips, and the most significant cause of it is overwatering.
However, it can also be caused by a sudden change in temperature or location, which stresses the plant, resulting in yellow leaves or leaf tips. Exposure to cold drafts or temperatures below 40°F (4°C) can curl or yellow lily leaves.
Solutions
Quite simply! Stop overwatering your lily plant and follow the due watering process.
Ensure your plant gets as much temperature as they require, precisely 65-80°F (18-27°C).
Do not plant in an excessively cold or hot area.
Relocate the plant to more insulated windows or doors in winter to save it from cold drafts.
Move it away from the front of air conditioner vents or heaters.
4. Failure to Bloom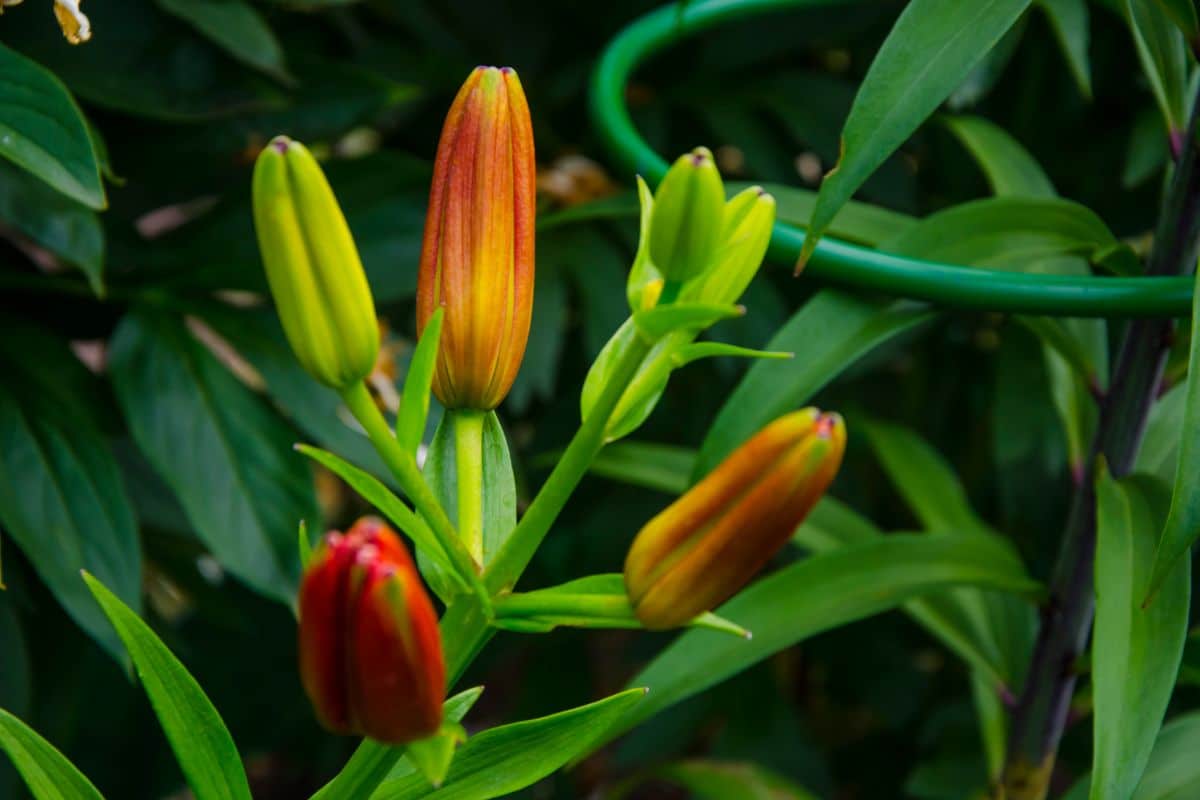 Lily plants hardly bloom in low-light conditions. Even though it is called a closet plant due to its high tolerance to low-light and closet survival, the flowering rates will continue to decrease in low-light conditions and stop completely.
As much as you can meet other care conditions, lily foliage will not be affected by lower light but will lack enough energy to allow it to bloom.
Sometimes, Lack of fertilizing can result in less blooming of lilies, but it can only be seen among plants that have lacked nutrients or have not been repotted for several years.
Solutions
Afford them with average to bright indirect light.
If your lily has not been fertilized for a long time, you can apply fertilizer once to revitalize the plant and restart flowering production.
Apply half or one-quarter strength of balanced liquid fertilizer once in 3 to 5 weeks during the growing season. It will facilitate the blooming process.
5. Lily Flowers Turning Green
Lily flowers are commonly known to produce beautiful white-colored flowers sometime during their life cycle, but once it starts turning green and losing their white colors, you don't need to panic.
In other words, it is a normal process in the lily growing life cycle; it starts with green color, turns white, and goes back to green.
However, if it stays green without changing to white at any point, you must be wary, as it shows that your lily plant is getting a bit too light.
Sometimes, it is caused by overfertilizing. But apart from these reasons, there is no need for panic, as green is always part of the life cycle of lilies. Take good care of it, and it will bloom as you expect.
Solutions
Transfer your plant to a bit more shaded location. This light condition will cause the foliage to grow less abundantly than it would have in its previous place.
If it is caused by overfertilizing, you will notice a sign of leaf tips or edges turning brown. At this point, you need to flush the soil using some distilled water to reduce some of the excessive nutrients.
6. Pest Infestation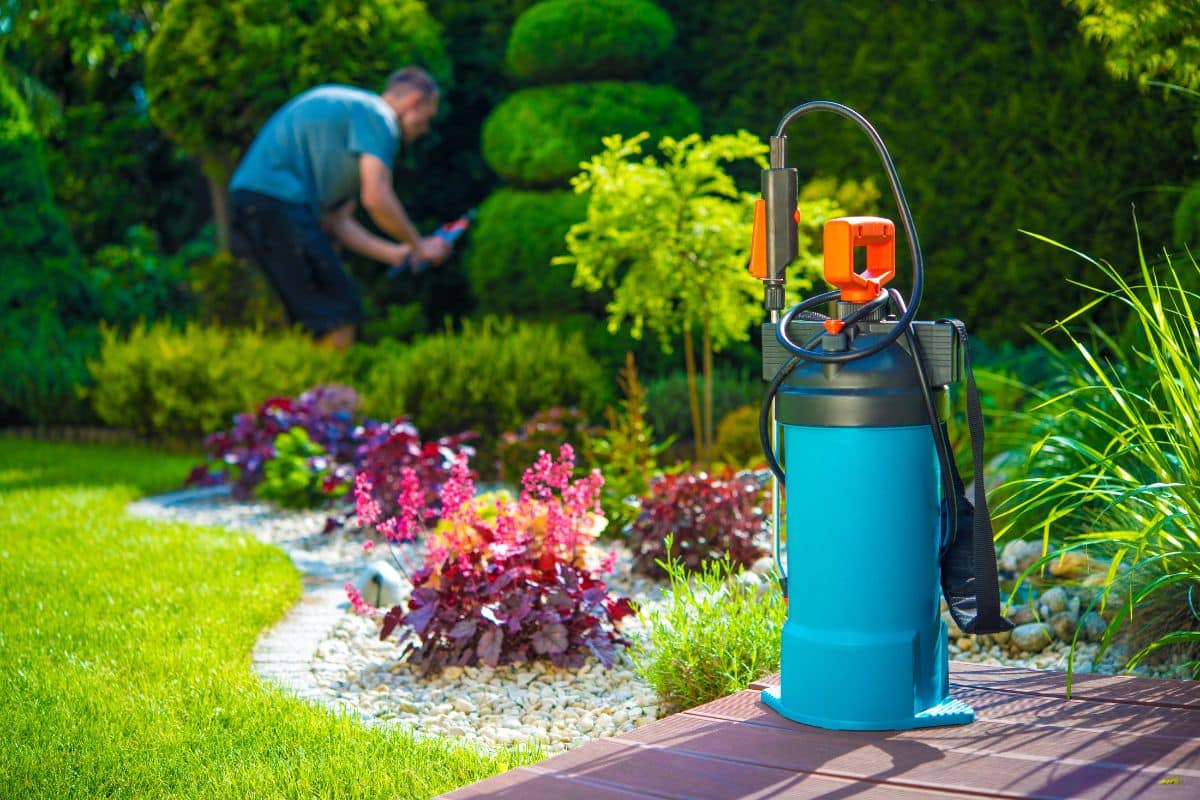 Unlike many other houseplants, lily species do not get easily attracted to or affected by pests.
However, a weakened or stressed lily can be susceptible to problems such as spider mites, aphids, or even mealybugs. In some cases, some of these pests come from other newly-brought houseplants.
Solutions
One of the best ways to get rid of all lily-infested pests is by continuously wiping its vast leaves, including the undersides, and checking out for any bugs.
You can manage some mild infestations of your lily by constantly striking it with strong water jets so insects will fall off. If they continue posing problems, you can adopt any other effective measure.
You can solve pest problems with neem oil or insecticidal soap treatment.
Consider manual handpicking, as it is also a viable option.
Again, adequate care for pest-infested plants is essential, as lily species are very stubborn plants that will always bounce back quickly.
If you notice that some newly-brought plants accommodated the pests, you must isolate the affected plants immediately to prevent them from contaminating other plants.
If you must avoid infesting pests from new houseplants, you must quarantine them to prevent them from passing on any pest or disease they might bring to other healthy plants.
Conclusion
Lily growing problems and mistakes you should avoid are not always easy to identify, but thanks to this article, you have been given an insight into what could be wrong with your lily plants. From the guide, you must have noticed that watering adequacy is the most common problem and mistake.
Fertilizing is also crucial, as does sunlight, pruning, temperature, and humidity, among others. Therefore, even though lilies are considerably easy to grow and maintain, if you want them to produce the best result, you must avoid these mistakes and take note of their growing problems. Happy Gardenning!!!