Lobelia Cardinalis Aquarium Plant is a trendy water plant that is easy to grow. It will feature a striking green stem with attractive oval leaves if you plant it submerged or thick red blooms when planted above the water. You can use this plant with ease and pond planting.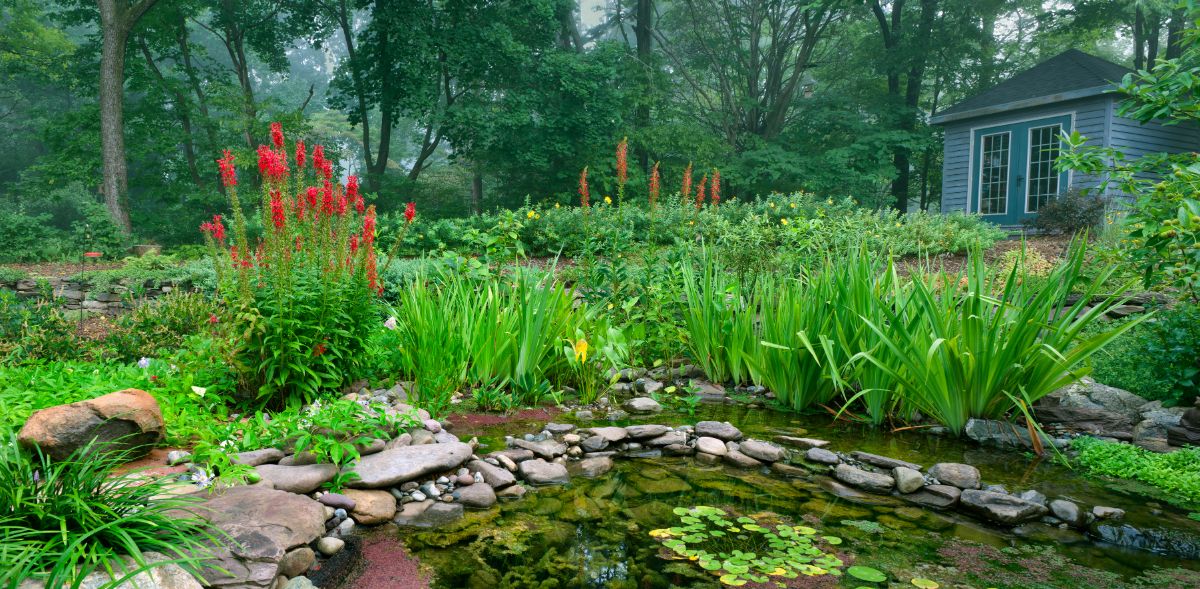 The cardinal plant has different colors, and you'll keep them happy and healthy in the right conditions. These conditions include proper watering, adequate sunlight, moderate feeding, pruning requirements, etc.
This plant requires substrate and CO2 addition, and multiplications by seedlings should be grown in substrate once you get rid of the leaves.
Here's a detailed lobelia cardinalis aquarium plant care and growing guide!
Jump to:
Essential Facts About Lobelia Cardinalis Aquarium
| | |
| --- | --- |
| Common Names | Lobelia Cardinalis Aquarium Plant, Cardinal Plant, Cardinal flower, Red Cardinal, Blood-red Lobelia, Purple Lobelia, Mexican Lobelia, Emersed Dwarf Lobelia Cardinalis, Lobelia cardinalis mini |
| Scientific Name | Lobelia cardinalis |
| Family | Lobeliaceae |
| Plant Type | Flowering Plant, Water Plant |
| Mature Size | 4 to 12 inches (10 to 30 cm) tall, 17 to 20 cm spread |
| Sun Exposure | Medium to High |
| Soil Type | Moderately Rich, well-drained soil |
| Soil pH | 6.0 to 8.0 |
| Bloom Time | Spring to Summer |
| Flower Color | Bright Green for the submerged variety, Bright Red or Red Purple for its emersed variety. |
| Hardiness Zones | 3 to 9 |
| Native Area | North and Central America |
| Toxicity | Toxic to humans and pets |
Also known as Cardinal Plant, the lobelia cardinalis aquarium plant is a unique foreground and middle-ground specie for the grown freshwater aquarium. It is an easy-to-grow plant that is perfect in Dutch-style freshwater-planted aquariums. You can also use it as an ideal background, especially its tall variety.
This cardinal flower comes from the specie of flowering plants in the bellflower family Campanulaceae. Its name was obtained from the Flemish botanist Matthias de L'Obel (1538 to 1616) and was first brought to Europe during the 1620s. Its popular name, the cardinal flower, is about the red robes adorned by Roman Catholic cardinals.
Sale
Last update on 2023-09-24 / Affiliate links / Images from Amazon Product Advertising API
Native to the eastern and central Americas, you can mostly find these popular lobelia cardinalis aquarium species in ponds, streams, and waterways. It has submerged varieties that come in bright green, sometimes with red-purple underneath their leave, even though the red-purple color is primarily seen in its emersed form.
However, the cardinal flowering plant is best known for its bright red bloom associated with the emersed variety. This species needs moderate to high lighting conditions to keep from wilting and encourage compact, lush growth. The cardinal plant also grows side shoot leaves, which become lusher when you give them optimal care.
Essential Lobelia Cardinalis Aquarium Plant Care
Natural Habitat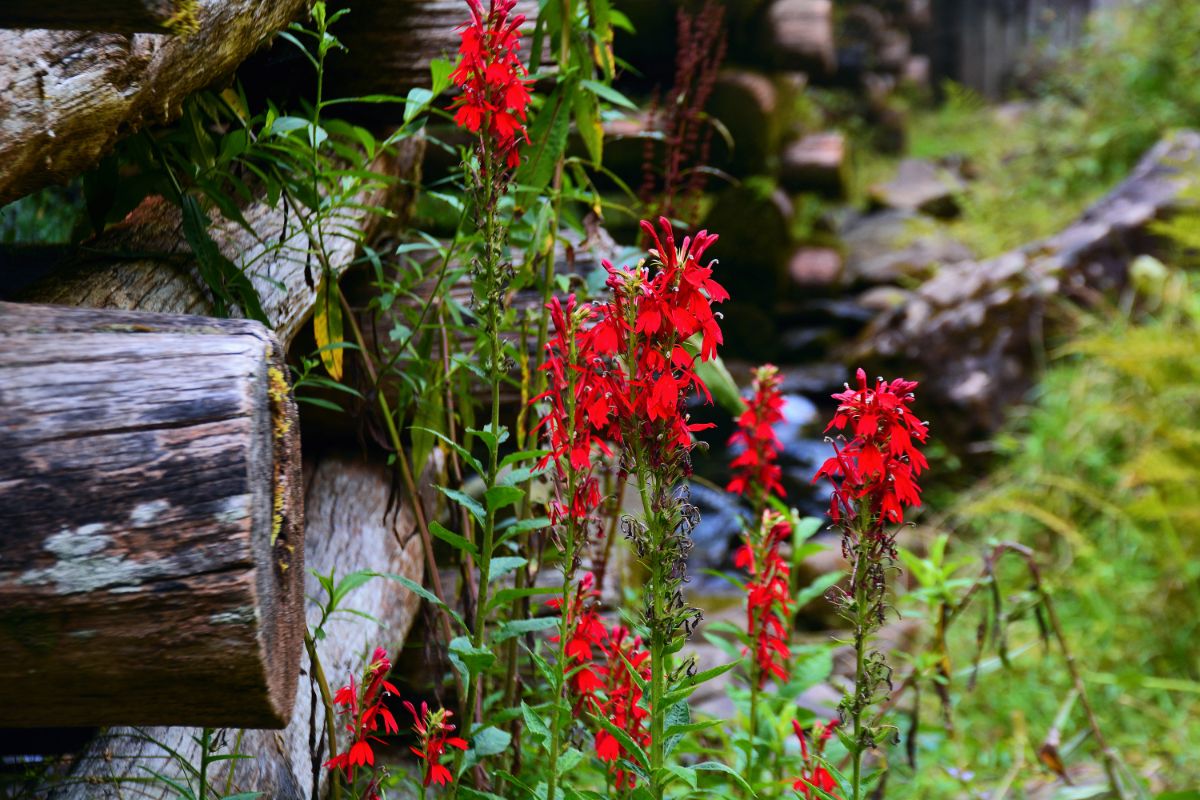 This cardinal plant is commonly native to the Americas, including Canada, the United States, Mexico, and Central America to Columbia.
You'll always find it in humid regions like streambanks, ponds, wet meadows, and marshes. It means you can choose to grow them in aquariums, ponds, gardens, streams, etc.
Anywhere around the abovementioned areas is ideal if you imitate and meet their natural habitat conditions. Lobelia cardinalis prefers rich, medium to wet soil, full sun to part shade, which enables it to produce charming red blooms that first mature in late summer and keep growing into mid-fall.
Light Needs
Lobelia cardinalis aquarium plant is very particular about light, as it is essential to the plant's health and blooming process. This cardinal species does best in a well-lit location.
Tanks with excellent illumination are ideal for your lobelia cardinalis flowering plant. According to research, this plant will experience stunted growth in low-light conditions.
Poor light conditions affect the looks of the plant and gorgeous blooms and even impair its general development. In low light conditions, the cardinal plant spends more energy growing vertically. So, it would be best to keep the lighting range between moderate to high and ensure it gets up to 12 hours of light daily.
Adequate lighting enhances the production of several chemicals, which boost plants' growth. If you want your plant to experience a more enormous, showier, and more attractive look, you must provide it with more lighting conditions.
Soil Needs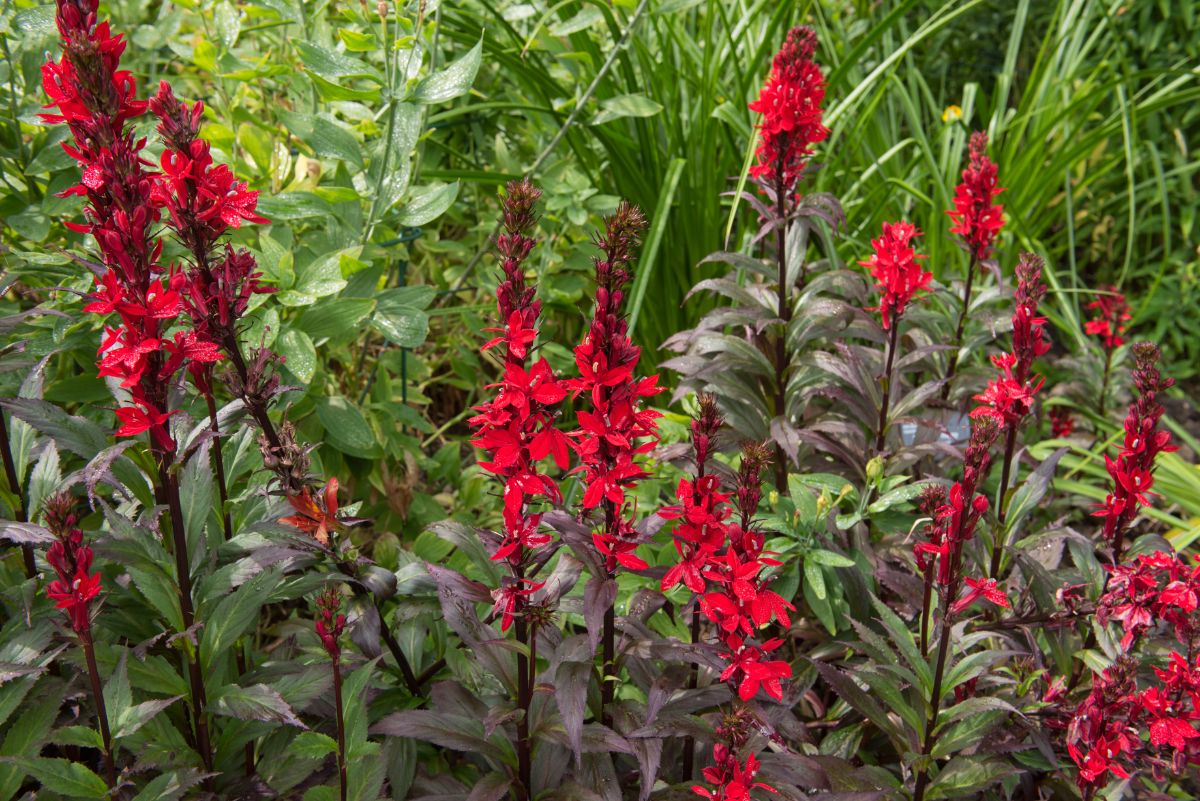 There's not much to report regarding soil, given that the lobelia cardinalis aquarium plant grows mainly in moist areas like ponds, streambanks, wet meadows, etc.
However, its pH level measurement depends on how acidic or basic the environment is to the plant. Ensure the pH level stays between 6.0 to 7.5 for maximum results.
Watering Conditions & Tank Requirements
As we have stated, the lobelia cardinalis grows in emersed or submerged areas, making it a perfect option for garden ponds, terrariums, streambanks, and paludarium settings. With the correct approach, you'll have a charming-looking aquarium for your cardinal plant.
As far as the plant's tank requirements are concerned, you can use any available tank size. However, the minimum tank requirement for growing cardinal species is 5 gallons (20 liters).
Substrate Requirements
The lobelia cardinalis aquarium's root system depends on its size and growth form. If you grow it in emersed form, the plant will produce a strong root system reaching approximately 12 inches (30cm) deep. While in submerged form, it doesn't have a long and robust root system.
However, this cardinal specie is a versatile plant that absorbs nutrients via roots (substrate) and the water column from its leaves. So, it would be best to use nutrient-rich substrates like ADA Amazonia. Meanwhile, this plant can grow on any substrate with regular fertilization.
CO2 Requirements
The supplementation of CO2 for this plant is by choice. But like several other aquatic species, the lobelia cardinalis aquarium thrives in water with a high level of CO2 and critical nutrients.
In such conditions, it assumes a very healthy display while improving the production of leaves and lateral shoots.
Fertilization Needs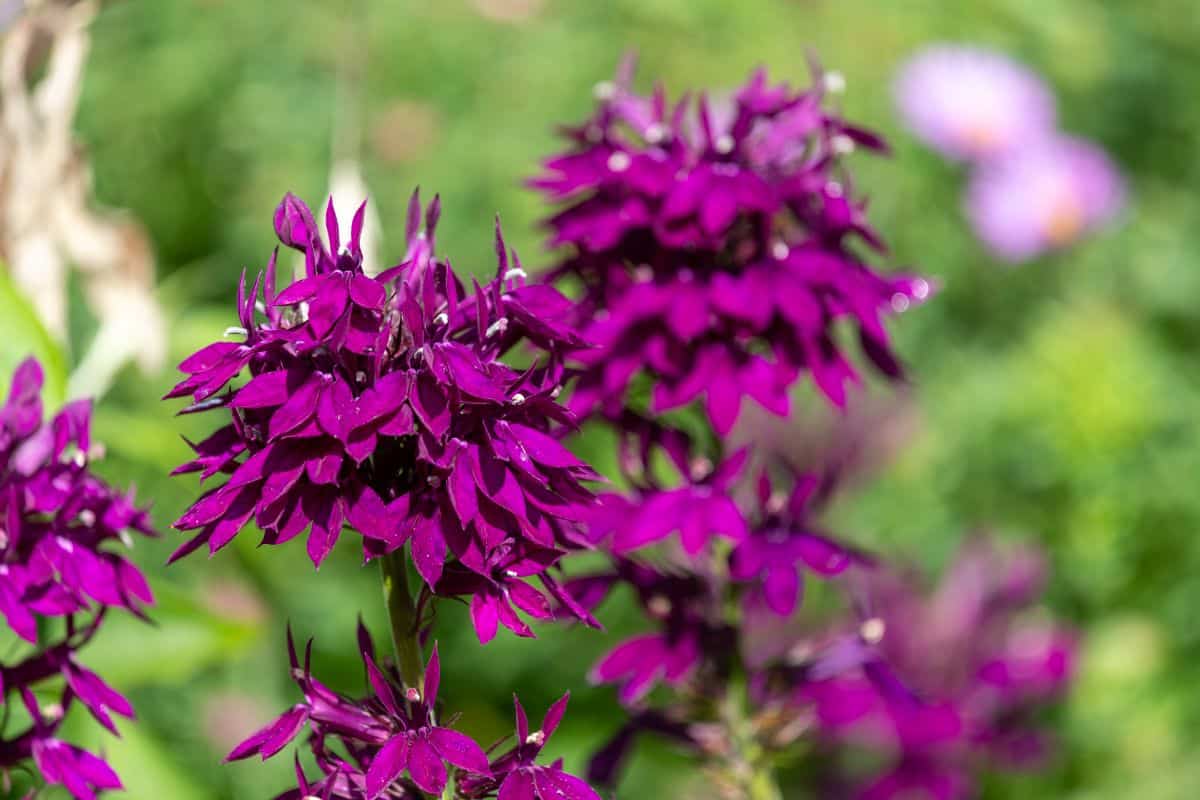 Lobelia cardinalis need both micro and macronutrients to grow well. Without the required nutrition, it will experience a very stunted growth rate.
Hence, it would help if you fertilize this cardinal species properly. One essential point you must note is that liquid fertilizers are more suitable in this situation than root tabs.
Even though your plant can absorb nutrients from its root systems, liquid fertilizers encourage a better growth rate and appearance. However, don't overfertilize, as most fertilizers contain a high level of CO2 and Copper, which is very dangerous to the shrimp.
Temperature Needs
It is not advisable to always disturb the environment of your lobelia cardinalis aquarium, given that it lacks any form of imbalance in the basin's stability.
Go for anyone that will remain in the aquarium substrate or a vertical one near the basin, positioned as opposed to the thermometer showing the correct temperature in the water. You can set the temperature through a heater.
Meanwhile, as long as aquarium equipment is concerned, the optimal temperature for the lobelia cardinalis aquarium plant should range between 24 to 38 degrees. Outside the water, several sensitive plants tend to suffer.
Planting (Potting & Repotting)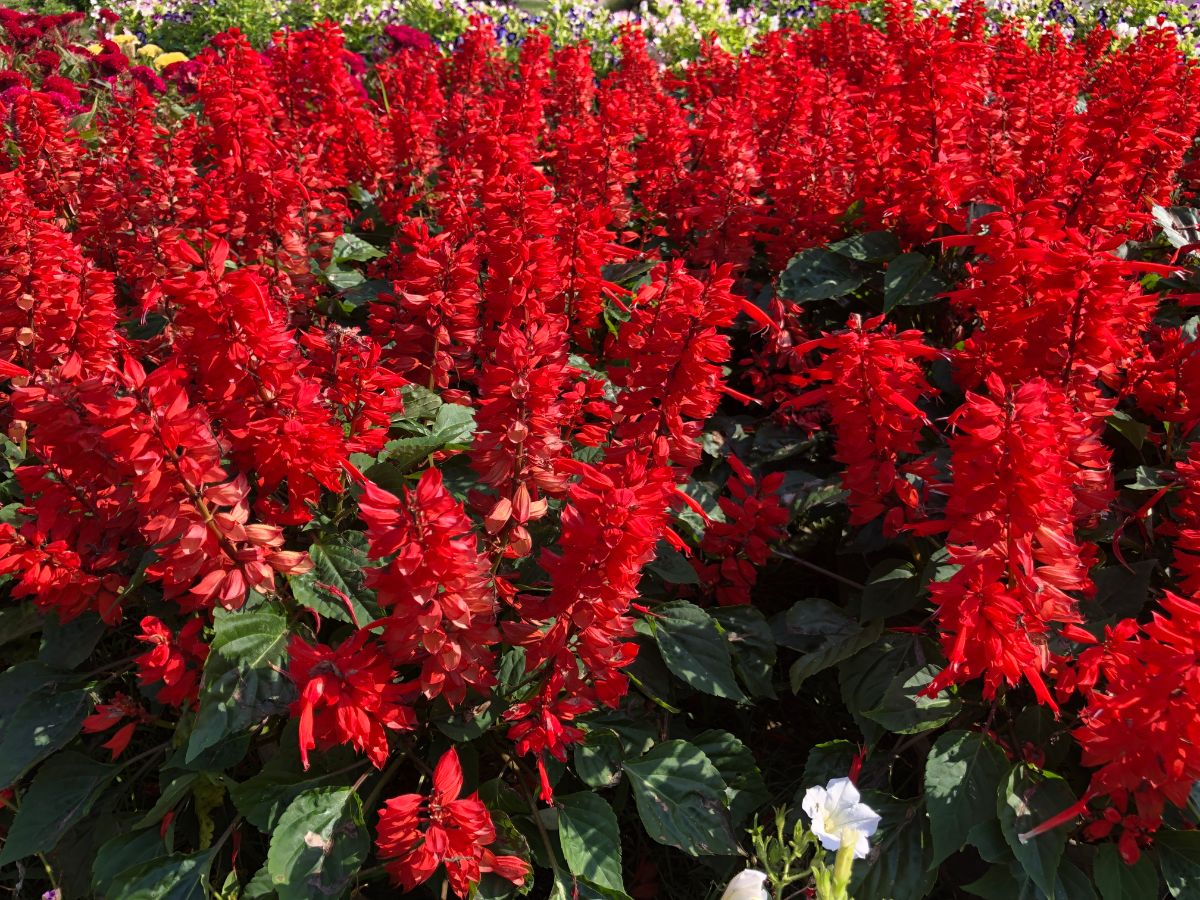 As far as cardinal species are concerned, the best place to keep them is in a small room or cupboard that doesn't have much light. The perfect way to achieve it is to get a container that has a lid that you can place in the sunny part of your home.
The ideal way to grow your lobelia cardinalis aquarium is by taking some old pots and keeping them around a shady area of your home.
Then, add like two leaves to the pot's base, and after one week, you will see the leaves starting to grow. Whenever you notice new growth on the leaves, move the plant to a larger pot.
Pruning Needs
Even though it might sound so simple, pruning spent and aged leaves are an important way to care for your lobelia cardinalis aquarium plant. You can prune off the long stems using sharp pruning shears and gather them for disposal or replanting.
In such situations, the apical growth will cease, and lateral shoots will disappear, causing the plant to become very dense and bushy. Therefore, pruning is significant if you must keep your plant healthy and neat.
Planting & Propagation of Lobelia Cardinalis Aquarium Plant
Lobelia cardinalis aquarium is easy to grow and requires placing its specimens into a substrate featuring a thickness of 2 to 3 inches (5 to 7 cm) to avoid difficulty in rooting. Again, this plant doesn't need too much spacing between plantlets to achieve a nice, uniform look and more depth in the aquarium.
Also, dense groupings may not stunt this cardinal plant, and feeding plants with nutrient after planting encourage them to develop new shoots quicker and enhance their healthy look.
Meanwhile, there are several methods of propagating lobelia cardinalis, including seed (when grown emersed), cutting mature stems, lateral shoots (near the base of the stem), and division of parent plant and keeping them in the substrate.
You can cut offshoots from the parent plant and cut the top part of the plant just above the leaf, strip the underside of the leaves to enable you to have a 1-inch free stem, and plant them into the substrate. After several hours, the bottom will develop side shoots, and the grown top will grow roots.
Note: Supposing you plan to propagate the cardinal plant by seed, you can adopt a dry start method, and new growth will begin to appear after 5 to 10 days of planting. The plant carries out the effective transition to being submerged in high light. Once it has developed 3 to 5 leaves, you can transfer it to a fresh pot.
Common Lobelia Cardinalis Aquarium Problems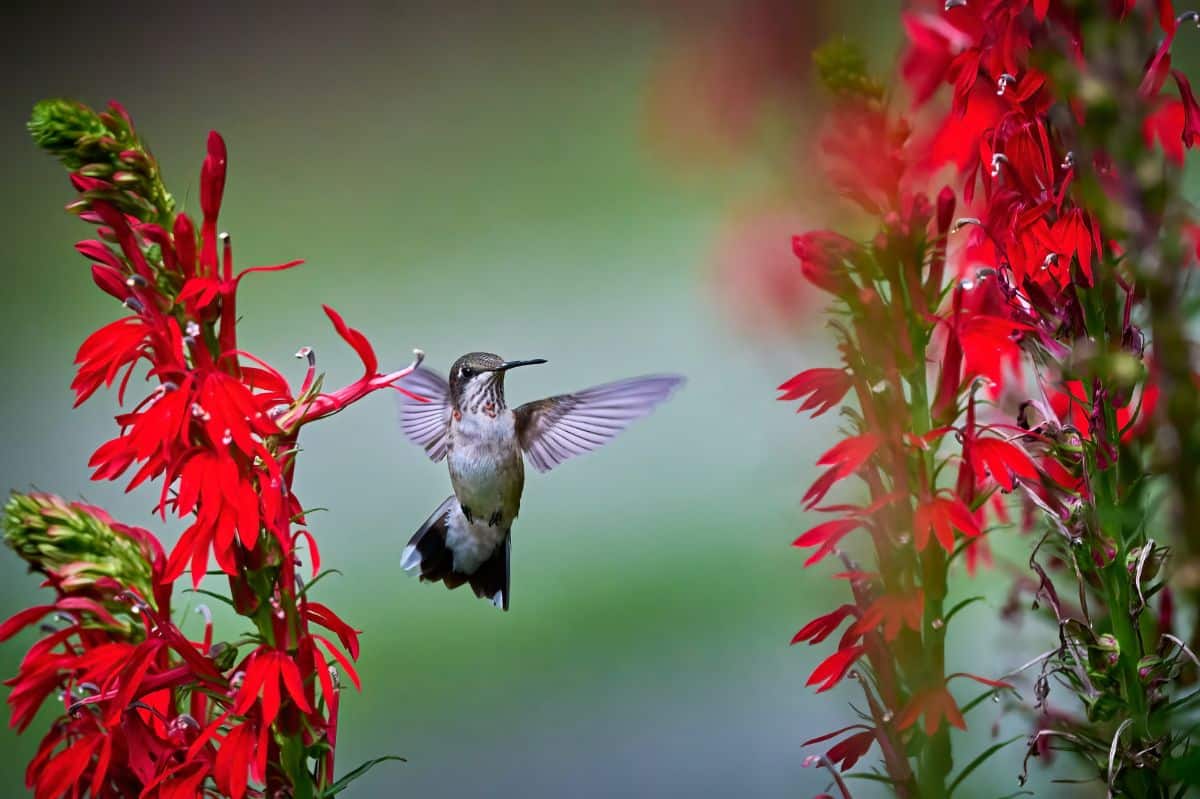 Even though the lobelia cardinalis aquarium plant is charming and easy to grow, you may have a problem growing it. Some of the most common issues include diseases like crown rot, which attacks the crown and causes other parts of the plant to wither.
Another problem is discoloration and leggy growth when the stems stretch out a yellow tint. You can control it by cutting off the stems. Pests such as pond snails can also attack and damage the leaves and branches of your plant, especially in outdoor ponds, nurseries, and gardens. Hence, you must eliminate pest nails or disinfect your plants.
Again, your plant can experience poor and slender growth, usually caused by low CO2, low light, inadequate nutrients, or a combination of every three factors. You can control this issue by making necessary changes to bring the plants back to normalcy.
Frequently Asked Questions
Does lobelia cardinalis aquarium require substrate?
Yes. Cardinalis require a substrate, as you must place the specimens in a substrate featuring a thickness of about 2 to 3 inches (5 to 7 cm) so they won't find it difficult to root.
How fast do cardinal plants grow?
It will take about two years for cardinal flowers to produce a flower and form a large rosette in the first year.
Will lobelia cardinalis aquarium grow in the shade?
Lobelia cardinalis aquarium thrives best in moist soils and full to partial shade.
How long does it take the lobelia cardinalis aquarium to root?
Just like other aquarium plants, the lobelia cardinalis takes about two weeks after planting to root and will start growing within two months. It will grow healthy as required as long as you provide them with necessities like lighting, nutrients, and CO2.
How long does it take aquarium grass to grow?
The average period it will take aquarium grass roots to establish themselves in the substrate is 4 to 6 weeks. Some aquascapers will maintain their dry start for about two months until they start producing lush, full carpets in their tank.
Conclusion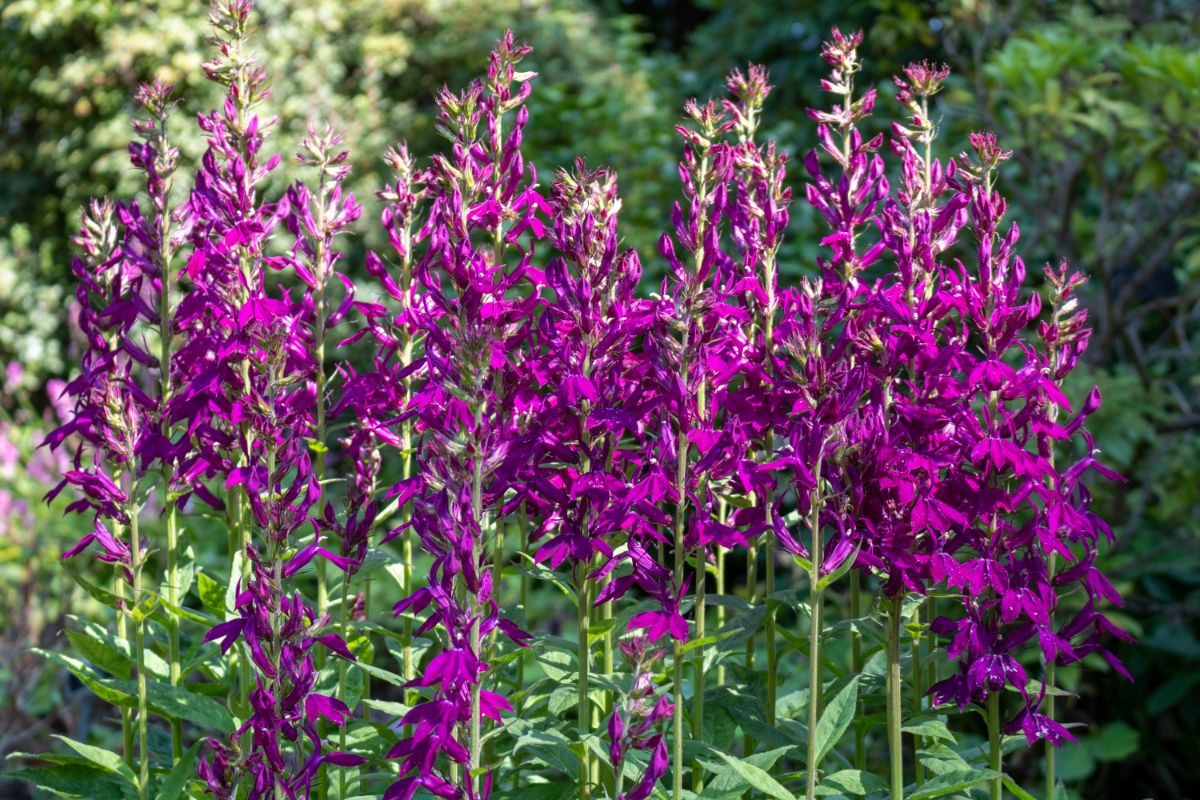 Just like most other plants, the lobelia cardinalis aquarium plant is very straightforward to grow and a beautiful plant thanks to the stunning colors it produces in its healthy state.
However, to encourage this healthy appearance, you must give them proper lighting, nutrients, CO2, and a suitable living environment to thrive.