You shouldn't look beyond Moon Valley Friendship if you want the perfect flowering plant for your indoor décor. Its name was gotten from its deep-textured leaves resembling the moon's surface.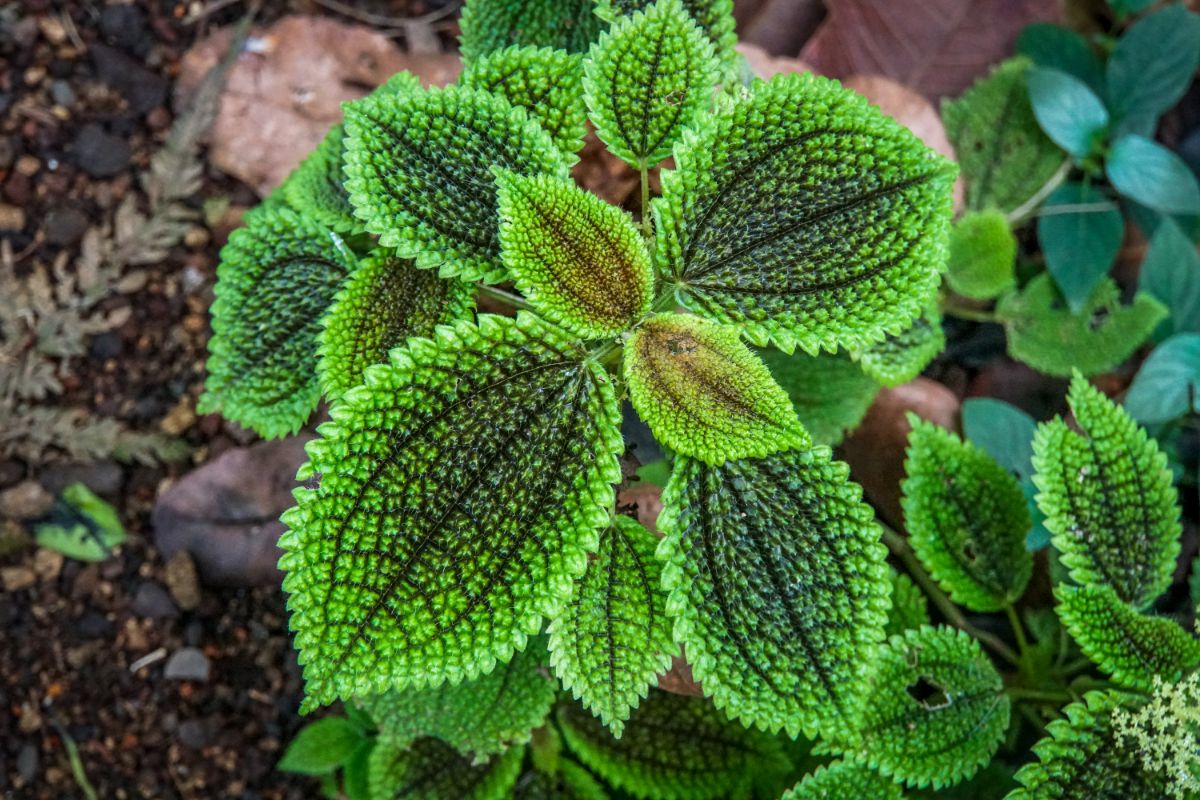 This ideal houseplant will remind you of the moon, stars, and other lovely things and will be an excellent, bright green addition to your home, friends, and family.
Popularly called the moon valley plea, the moon valley friendship plant features bold apple-green leaves and deep veins and produces small white flowers during flowering.
A healthy moon valley plea will need soil with proper drainage, adequate watering, bright, indirect light, water-soluble fertilizer, 68 to 85 degrees F temperature, and over 50% humidity levels.
Below is a detailed moon valley friendship plant growing guide that will teach you how to grow and care for the plant.
Jump to:
Facts About Moon Valley Friendship Plant
| | |
| --- | --- |
| Common Names | Moon Valley Pilea, Friendship Plant |
| Scientific Name | Pilea involucrata |
| Family | Nettle |
| Plant Type | Epiphyte |
| Mature Size | Up to a foot tall and wide |
| Sun Exposure | Bright, indirect sunlight |
| Soil Type | Rich, well-draining medium |
| Soil pH | 5.5 to 6.5 (slightly acidic) |
| Bloom Time | Summer |
| Flower Color | Small, unremarkable cream or pink-colored flowers |
| Hardiness Zones | 10 to 12 |
| Native Area | South and Central America |
| Toxicity | Non-Toxic |
Also known as Moon Valley Pilea, the moon valley friendship valley is a little indoor plant native to Central and South America. It comes from the pilea genus family of nettle, a big family of more than a hundred species varieties.
The only difference it has with other pilea varieties is that it is almost exclusively indoors, thus making it a very affordable plant for indoor environments.
The moon valley has become a popular plant amongst every grower thanks to its attractive, multicolored leaves with corrugated texture alongside burgundy veins bordered by a sharp apple green.
Moon Valley Friendship Plant Growing Guide
Light Needs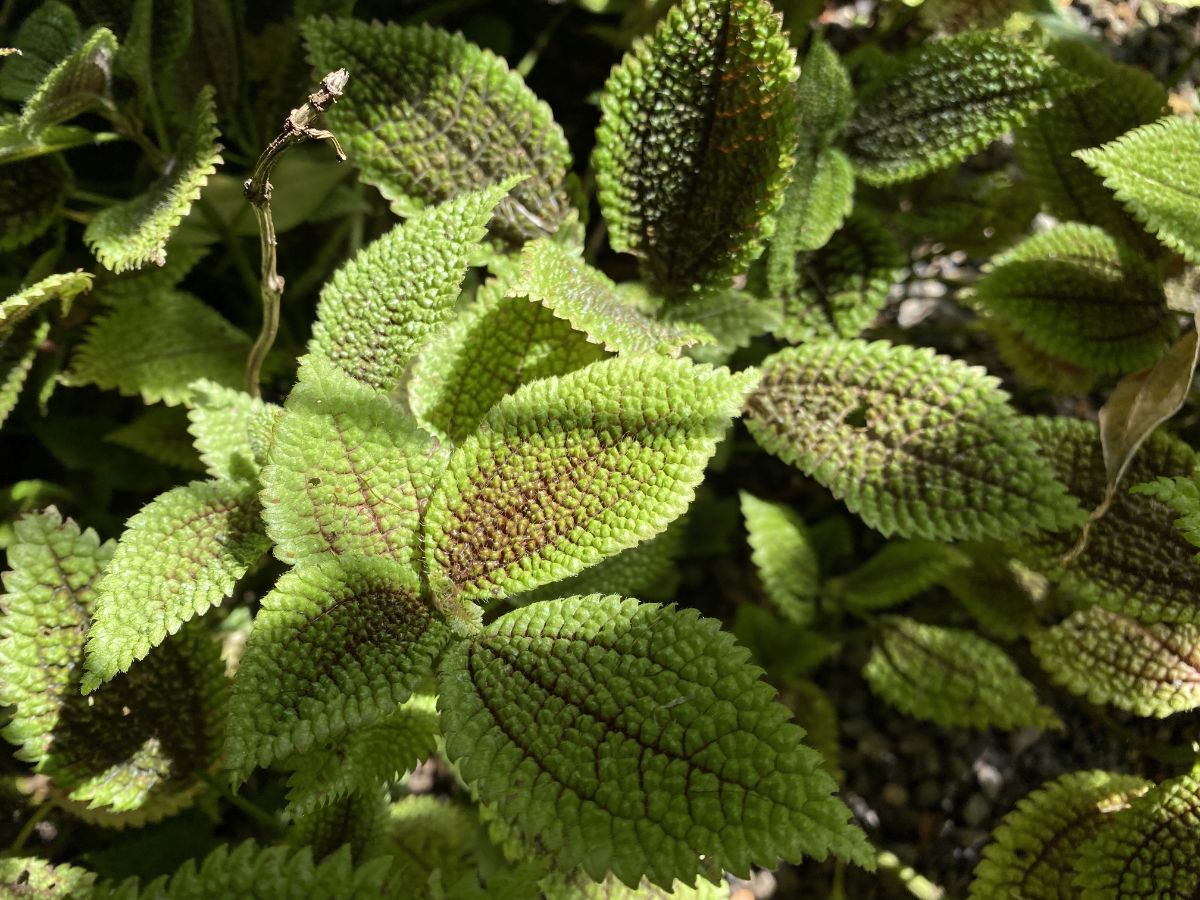 The moon valley friendship plant thrives in dappled light conditions in its tropical environment. In other words, it does best in bright, indirect sunlight conditions, even though it can survive in several different settings.
The best part of your home for this unique plant is an east-facing windowsill. But when unavailable, you can protect it with sheer curtains or position it a few feet from the window. However, if you must grow the moon valley friendship plant outdoors, you must look for spots with mild or filtered sunlight.
But do not rush into placing them in those conditions immediately, as you can allow them to get used to their surroundings. It can also tolerate dim light, but it will cause its foliage to lose its severe color, and the stems will become stretched and straggly.
Soil Needs
Moon valley friendship plant needs rich soil with an excellent drainage system. So, if you want them to produce the best result, you must use a pot and potting mix that properly drains the water and does not retain much water in the pot.
Its watering must also be done whenever you notice that the top layer of the soil is becoming dry.
Again, ensure you don't overwater it to avoid getting your soil soaked. Waterlogged soil can damage your plant's leaves and have a droopy appearance, which doesn't bode well for your plant.
Moon valley hates dry soils, so endeavor to keep them moist as often as it requires. Also, use ⅔ peat moss or coco coir with ⅓ perlite or another inorganic medium.
Watering Needs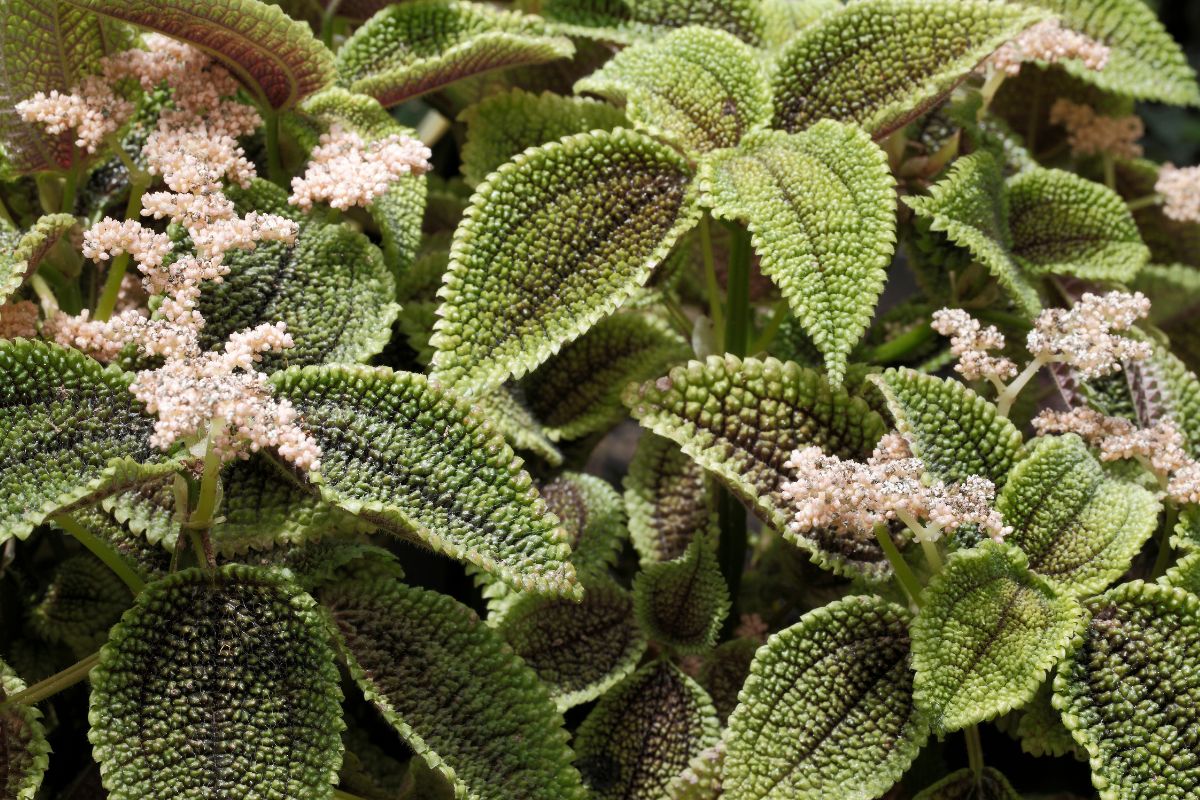 The watering routine is often the trickiest and most challenging aspect of the moon valley friendship plant. It is accustomed to a high humidity environment and thrives under more watering.
Therefore, you must be very careful of its watering, given that it is a tropical plant from a location filled with lush forests.
It would help if you gave this plant regular watering and a moistening potting mist for optimum production.
Still, it would be best to let the potting mix drain out often, as excessively wet soil can cause many disorders, including root rot. In other words, you must water your moon valley plant once the soil starts to dry.
Just like other care factors, maintaining balance with watering is essential. You can keep your watering routine at once or twice a week, immediately the top inch of the soil becomes dry.
Ensure the entire pot has water, as it'll benefit the plant. Wet soil causes root rot, while underwatering stunt its growth and makes its showy foliage start wilting.
Temperature & Humidity
Moon valley friendship plant is relatively tolerant of a familiar home environment in terms of heat, as it loves warm temperatures more than cold zones. However, the average room temperature is often enough to grow without trouble.
Moon valley pilea are frost tender, and therefore you must not keep them in temperatures below 60 degrees Fahrenheit if possible. Doing so will enable them to stay more compact during the year and have less downtime whenever they do not have any new growth.
Humidity-wise, in its native tropics, the moon valley friendship plant likes pretty high humidity. So, anything around 50% humidity levels will be disastrous. Anything lower is not suitable for the plant, as you'll notice the leaf edges start browning, and the growth begins faltering.
It would be best if you imitated these conditions in your home. Several homes feature an arid climate, and you must keep away from heating and air-conditioning, which can seriously minimize moisture from the air.
The best thing to do is to group tropical plants and keep them on or close to a water tray alongside pebbles or an air humidifier.
Fertilizing Needs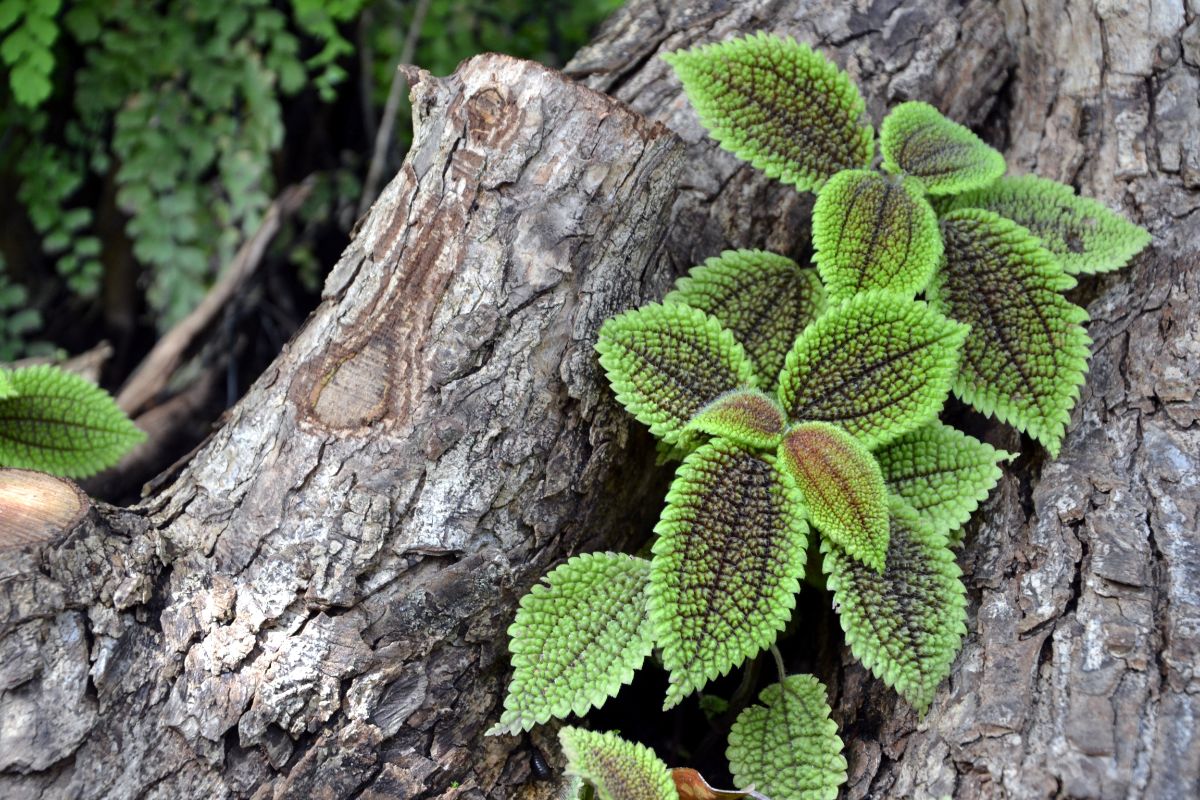 The moon valley friendship plant will prefer little or no fertilizer as overfertilizing can cause damage. It would be best if you did not feed them in the winter or fall but during the spring or mid-summer using half or quarter-strength diluted fertilizer.
It would help if you fertilized little as it derives nutrients from their surroundings and the soil they grow.
However, they still need to be fed monthly to enhance their growth and healthy looks. You must fertilize with a water-soluble fertilizer, which will penetrate the soil and nourish them with the much-needed minerals and nutrients.
Planting (Potting & Repotting)
Given that the moon valley friendship plant doesn't possess an extensive root system or care about being partially rootbound, you can report it after a few years if required. Meanwhile, repotting causes stress in plants.
But if you must, the best time to do it is during the spring, to give it the best chance of recovering in the warm season.
Check for symptoms of extensive rooting. If you see roots developing from the topsoil, the plant has now grown significantly, or needs more regular re-watering, you can choose to report it.
If you're repotting, pick a pot almost one inch bigger. The plant's roots are fragile; hence, you must be as careful as possible to avoid more damage.
Pruning Requirements
Moon valley friendship plant doesn't require unnecessary pruning in normal circumstances. Its upright, bushy varieties are still at a pretty manageable size at about 1 foot during maturity, especially when you grow them indoors.
While their foliage differs considerably, and their branching forms differ from season to season, they are still relatively able to keep themselves healthy the way they are without any pruning.
Moon Valley Friendship Plant Propagation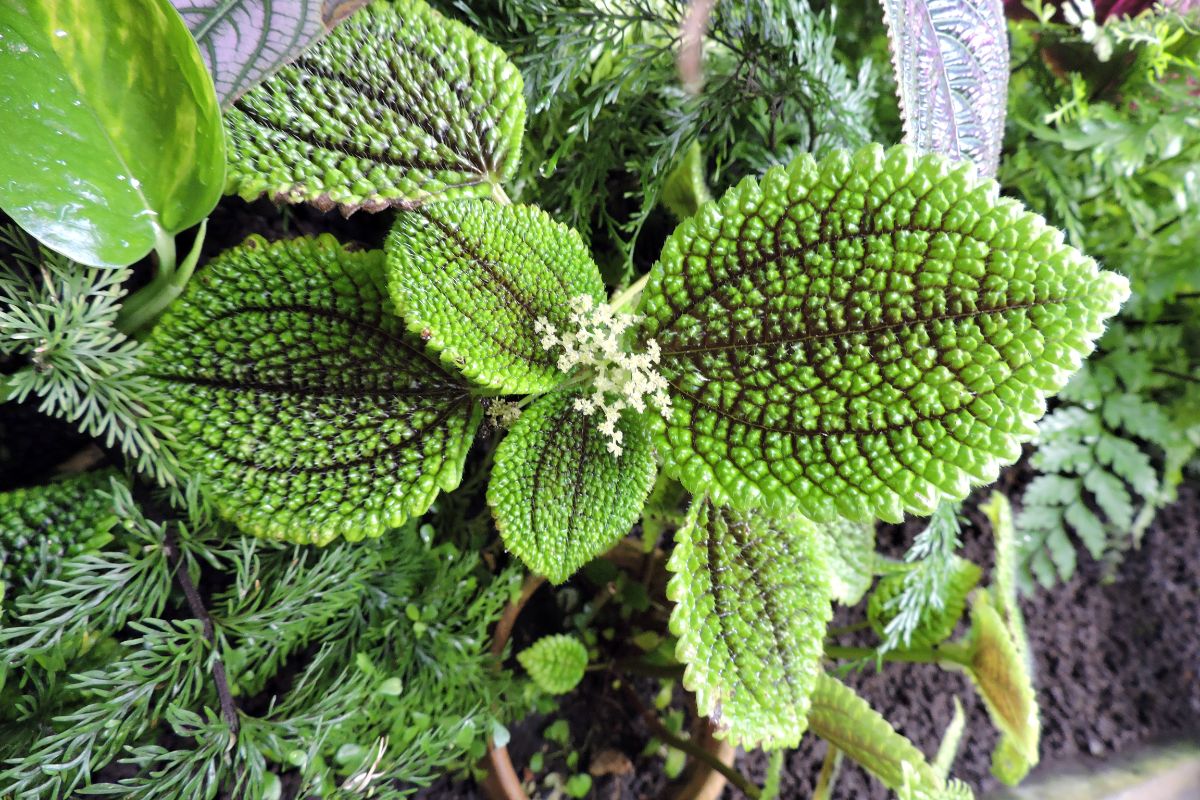 You can grow your new moon valley friendship in two main ways: baby rooting and stem cuttings. Below are the steps to transplant your friendship plant;
Propagation by Baby Rooting
Put each 2-inch baby shoot in a transparent jar or bud vase of room temperature water. Please put them in an ideal bright, dappled sunlight and replace the water weekly to avoid algae growth.
Give them about 3 to 5 weeks before they will start sprouting roots. Put each end of the cuttings in natural rooting hormone before you place them in water to encourage root growth.
After your roots have begun to appear, put your friendship plant's baby shoots in a small pot of your suitable potting soil. Give them their critical care, regular watering, and ensure excess water drains out.
Propagation by Stem Cuttings
Cut off mature stems by pruning at the top 2 to 3 inches of growth, ensuring every branch has at least two leaves. Remove lower leaves for easier transplanting.
Create a little plant container and use a moist potting mix. Then grow the stem cutting directly into the soil. Applying perlite triggers air circulation around the cutting base and reduces any chances of root rot.
At first, the cuttings will thrive in high humidity. But if you wrap the containers in transparent plastic, it will maintain its 75 degrees F temperature and stop moisture loss within the stem without the roots.
After four weeks, get rid of the plastic bags. Foliar growth will be created, and roots will mature in the container. Within 3 to 6 weeks, you are free to repot your plants into bigger pots and give them the same care you gave their parent plants.
Common Problems of Moon Valley Friendship Plant
Root Rot: root rot occurs in the moon valley friendship plant if its root sits in excess water for too long. Its leaves will also begin to yellow and weaken. It would help if you took adequate precautions or control measures before it escalates.
Low Humidity: Lower humidity can cause wilting and yellow spots on your moon valley leaves and cause the plant to become weak and look unhealthy.
Underwatering: Dehydration can cause your moon valley plants to lose their leaves unhealthily. It will result in curl-up plants, color change, and shedding flowers and leaves. So regular watering is necessary.
Frequently Asked Questions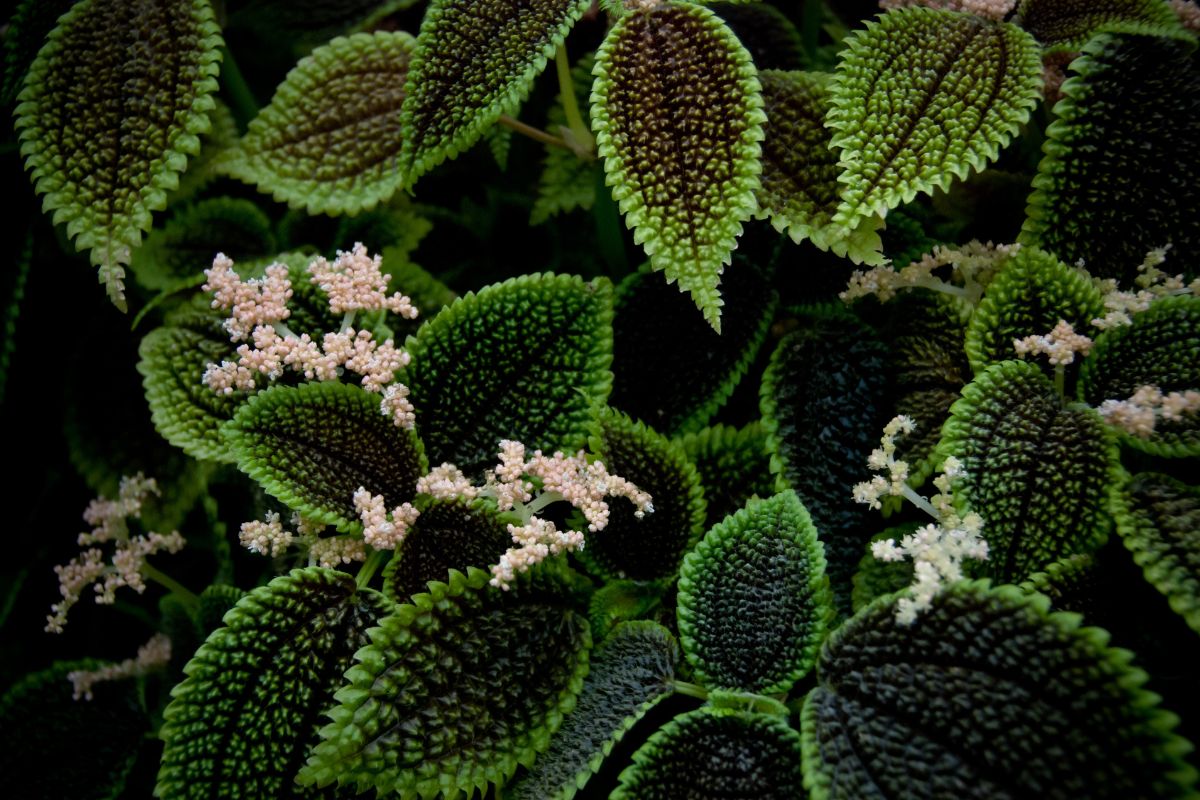 Should I mist my moon valley friendship plant?
No, don't mist your moon valley friendship plant. Because of the services in the leaves, it can retain moisture during misting and lead to damage and leaves rot. The best way to enhance humidity in the area is by using a humidifier.
How often should I water my moon valley friendship plant?
About one to two weekly watering is the average watering frequency of your moon valley friendship plant. Check the soil using your fingers to see if the top layer is dry before you duly water.
How big does a moon valley friendship plant get?
Moon valley friendship plant is relatively small and never grows above 12 inches tall, making it ideal for windowsills and tabletops.
Why is my moon valley friendship plant drooping?
If your plant's foliage droops, it is often caused by overwatering and excessive exposure to direct sunlight. So, reduce watering if the soil is soaked.
Where should I place my moon valley friendship plant?
Moon valley friendship plant is a low-maintenance variety and will do best in a bright spot close to a window. So, it would be best to keep the plant away from direct sunlight, as too much sun will burn its leaves and damage the plant.