It's about fall, and you'll need your mums to bloom endlessly. This guide will teach you some of the best mum's gardening tips to achieve endless blooms this fall.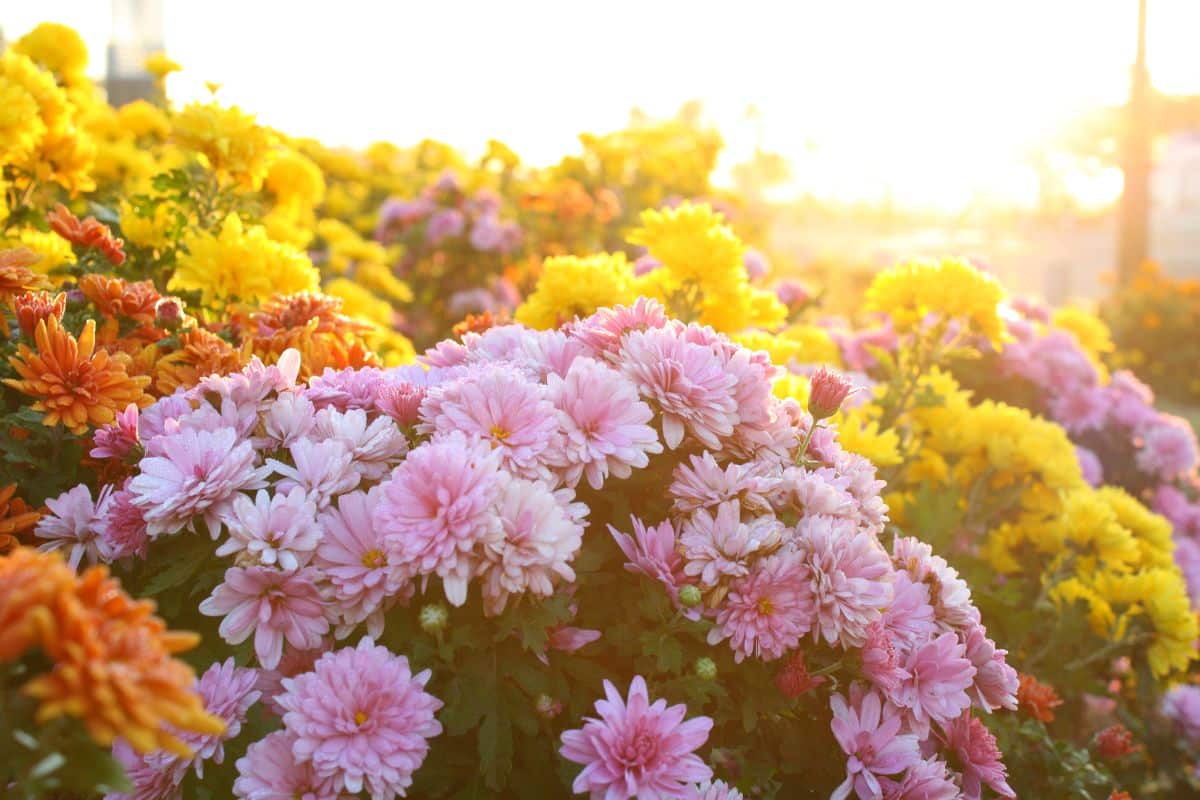 Speak of a flowering plant that offers a reward with little care. Speak of mums.
Mums add all shades of color to your garden to make up the aesthetics of your home. And like most flower plants, mums require full sun to bloom during the fall. But that is not all; mums are also susceptible to drought and diseases at an infant stage.
So, to pass the first stage, you would need an easy-to-follow guide to achieve a rewarding result.
Jump to:
Brief Description Of The Chrysanthemum
Before we delve into learning the mum's gardening tips to achieve endless bloom this fall, let's learn a little more about mums.
| | |
| --- | --- |
| Scientific name | Chrysanthemum |
| Family | Asteraceae |
| Kingdom | Plantae |
| Order | Asterales |
| Tribe | Anthemideae |
| Number of species | About 40 species of flowering plants in the aster family |
Also known as chrysanthemums, mums are fall flowers that are pretty easy to grow and maintain. And even though there are different varieties of mums, they all originate from the same "parent" flower.
The different varieties of mums originate from a golden-yellow daisy chrysanthemum. This type of mum hails from China. However, because of the hybridization of many varieties from China and Japan, two types of mums are more prominent. We have the florist mums and the garden mums.
The florist mums are large-flowered plants that many people use for cutting. The florist mums come in different bloom forms. Let's name a few of them; spider, pompom, and quilled.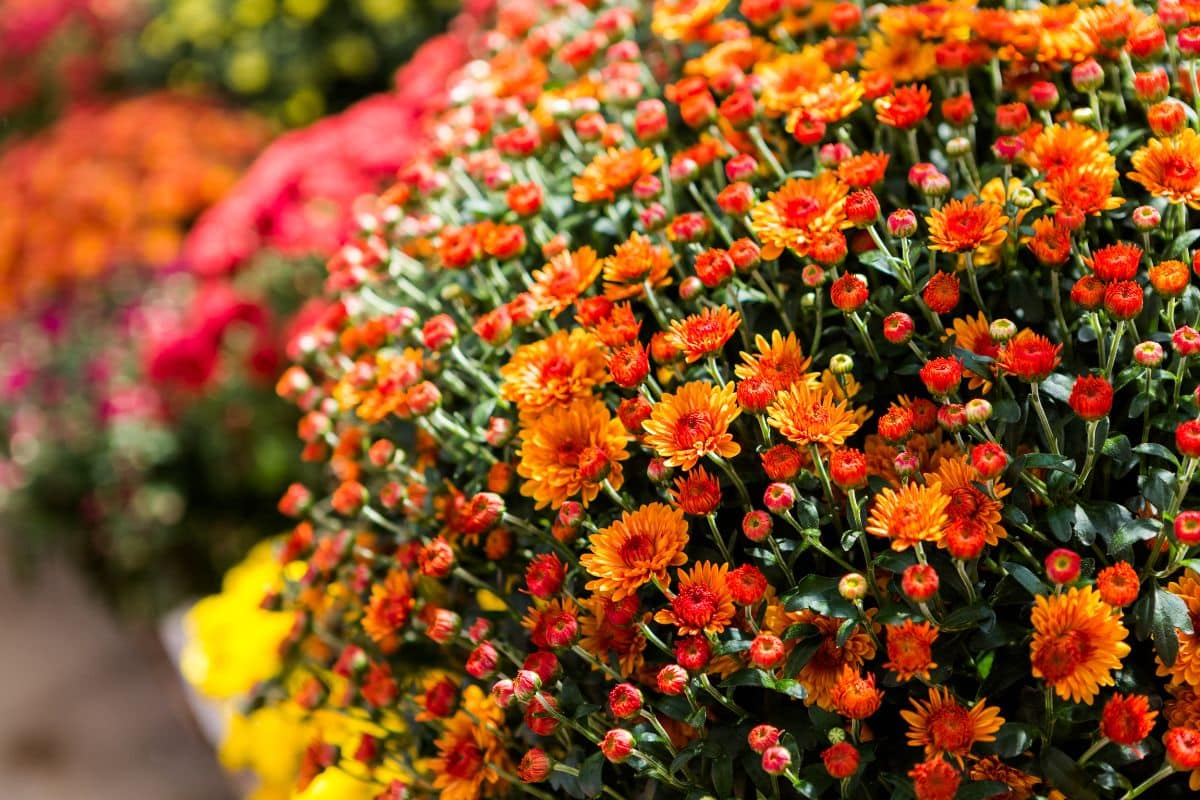 And because they are excellent flowering plant, it is mainly used as indoor plants. Florist mums add beauty to decors and can easily elevate the atmosphere with accommodating colors.
But there is one thing with florist mums they lack the necessary features that keep them from cold. They are susceptible to cold or even frost, depending on the weather.
The garden mums are herbaceous perennials, and like the florist mums, it is still from the daisy family. Garden mums, as the name implies, are great for people who decide to plant mums directly in the ground.
And unlike the florist mum, the garden mums produce underground stolon, making it possible for them to survive in the cold.
When is the right time to plant the mums? Timing is essential when it is time to grow delicate flowering plants. This makes it easier for the plant to establish roots for it to be able to withstand cold when the time comes.
The best time to plant mums is in September. And for best results, plant them in the evening. Is this the only factor that guarantees continuous bloom? Of course not!
Let's learn about the mum's gardening tips to achieve endless blooms this fall.
Mums Gardening Tips To Achieve Endless Blooms This Fall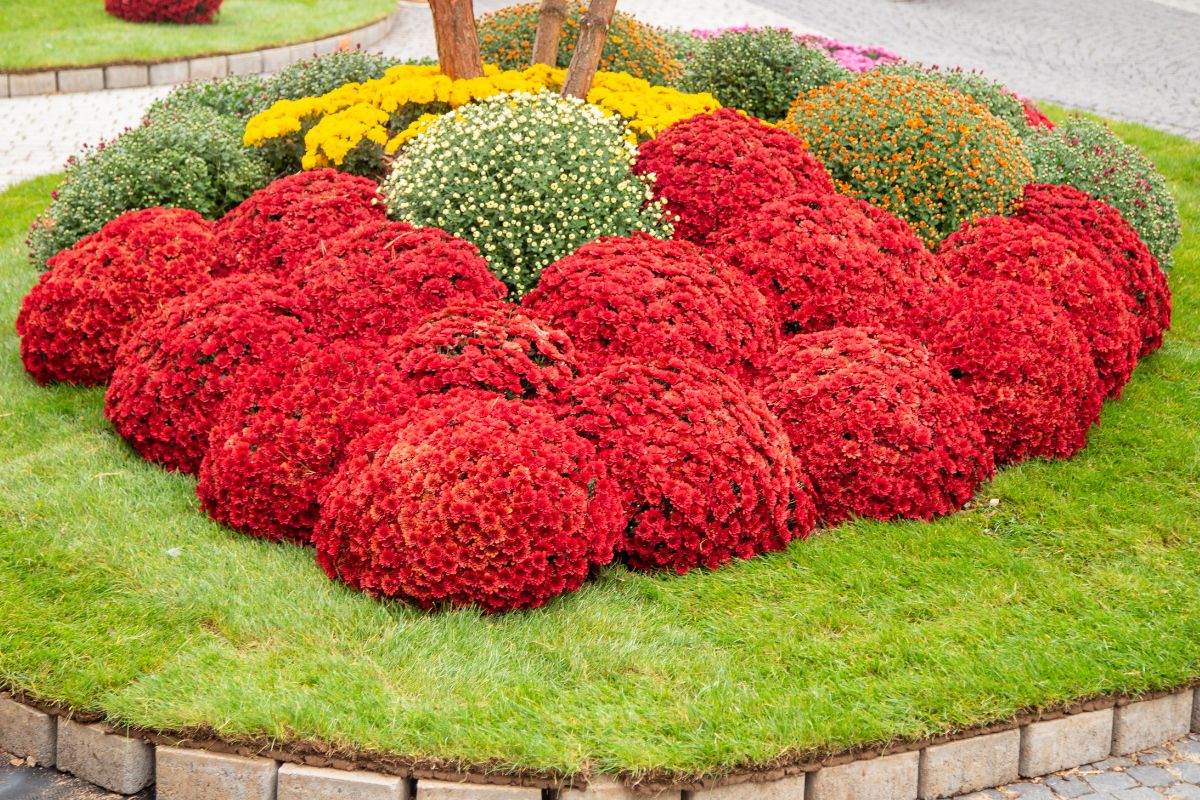 Although mums are low-maintenance flowering plants that will do well with just a little attention, they require carefulness during the first planting stage. Doing this will help the plant add great and fascinating colors to your landscape or house, depending on where you plant it.
1. Type of soil
The first thing to consider when planting the flowering plant is getting suitable soil. Mums do well in clay soils. However, you should avoid heavy clay soil. And if it seems impossible, try amending the ground with some compost.
A well-drained soil speaks justice to mums' growth; a slight acidity also adds to its growth. So, one of the mum's gardening tips to achieve endless bloom this fall after conquering timing is to plant your mum in suitable soil.
2. Water the soil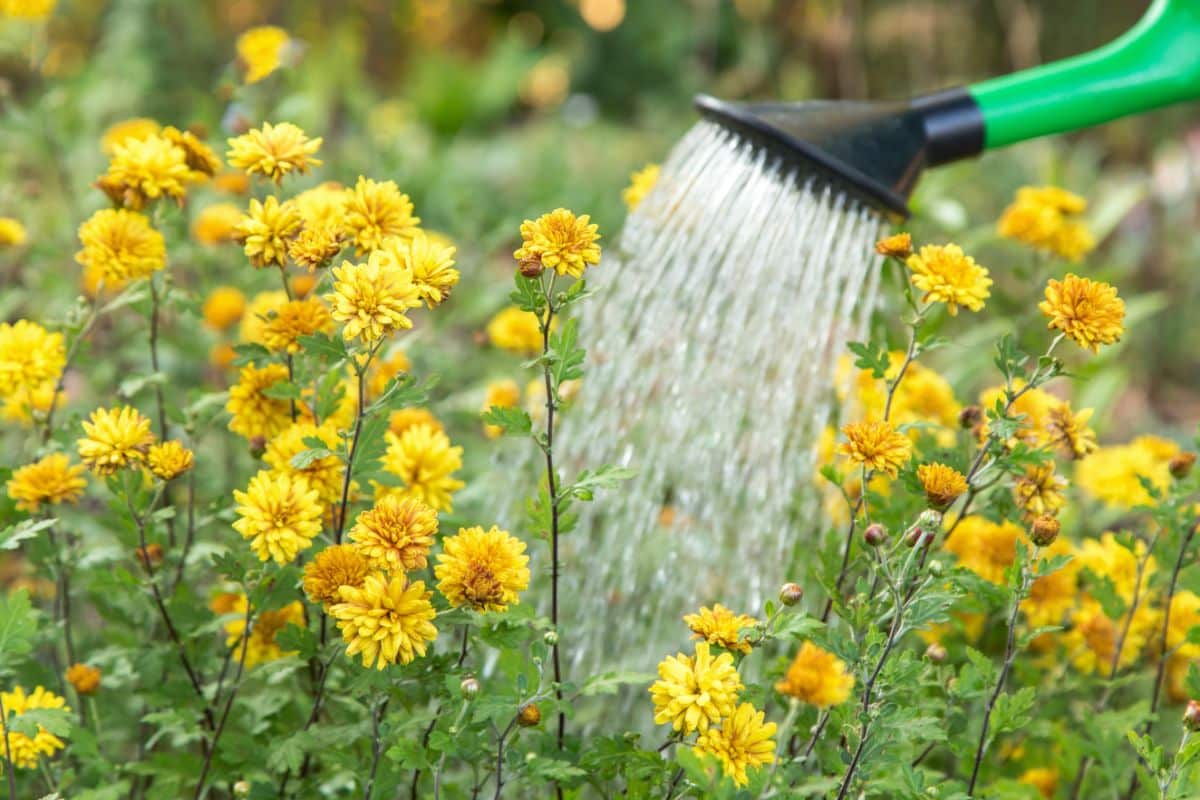 Water your soil consistently to ensure you achieve continuous bloom in the fall. Watering the soil at the right time offers your soil the moist level for your mum to grow graciously.
However, this does not mean you should over-water your plant. Over-watering the soil would lead to soggy soil. And once the soil is waterlogged, your plant's roots will rot.
Your plant will be susceptible to pests, insects, and diseases. And this affects the healthy growth of the chrysanthemum. And if you cannot see the signs of time, then like wildfire, it will spread until the entire plants are affected.
Watering the soil is another mum gardening tip you cannot ignore if you want to achieve endless blooms this fall. Tender mums require more watering to encourage enormous flowers and blossoms, while established mums require less watering.
3. Lighting
Many flowering plants do great in shades. But for chrysanthemums, the sun is non-negotiable. For the successful growth of your mum, you must offer your mum full sun.
Place your mum in the sun for 4 to 6 hours a day will make way for your mum to achieve a continuous bloom in the fall.
It increases their growth and hardiness too. Indeed chrysanthemums are sun-loving plants, however, do not expose the plant to too much sun to prevent it from scorching. Try getting them to a shade if the sun becomes too much.
And if your mums are on landscape, try providing a means of shade for it, so it does not change color. Lighting is another essential factor when you aim to achieve endless blooms in the fall.
4. Add some nutrients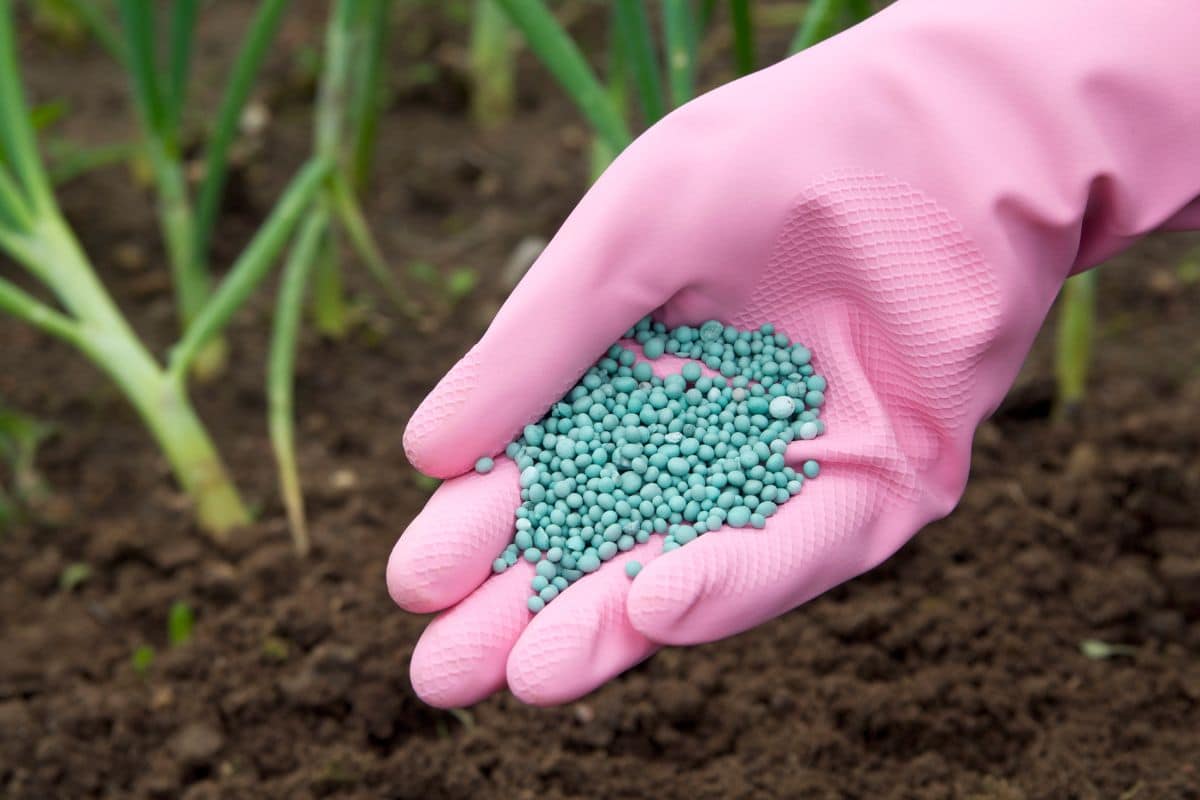 The fourth mum's gardening tip to achieve endless blooms in the fall is to add some nutrients to quicken your plant's growth.
You should fertilize your mums in the spring and summer. Do not try fertilizing the plant in the fall, as this may trick the plant into returning to a growth cycle.
So, ensure you fertilize your plant but do not do it at the wrong time.
5. Protect your mums with mulch
Sometimes all it takes to prevent damage is to cover the plants with mulch. Mulch helps to even maintain the moist level of the soil. Mulch also protects the plant roots from freezing when the weather is too cold.
Add 4 to 5 inches around the base of your mum. When the weather is so cold, it protects the plant from severe damage that might occur during or after the frost.
6. Always pinch your mum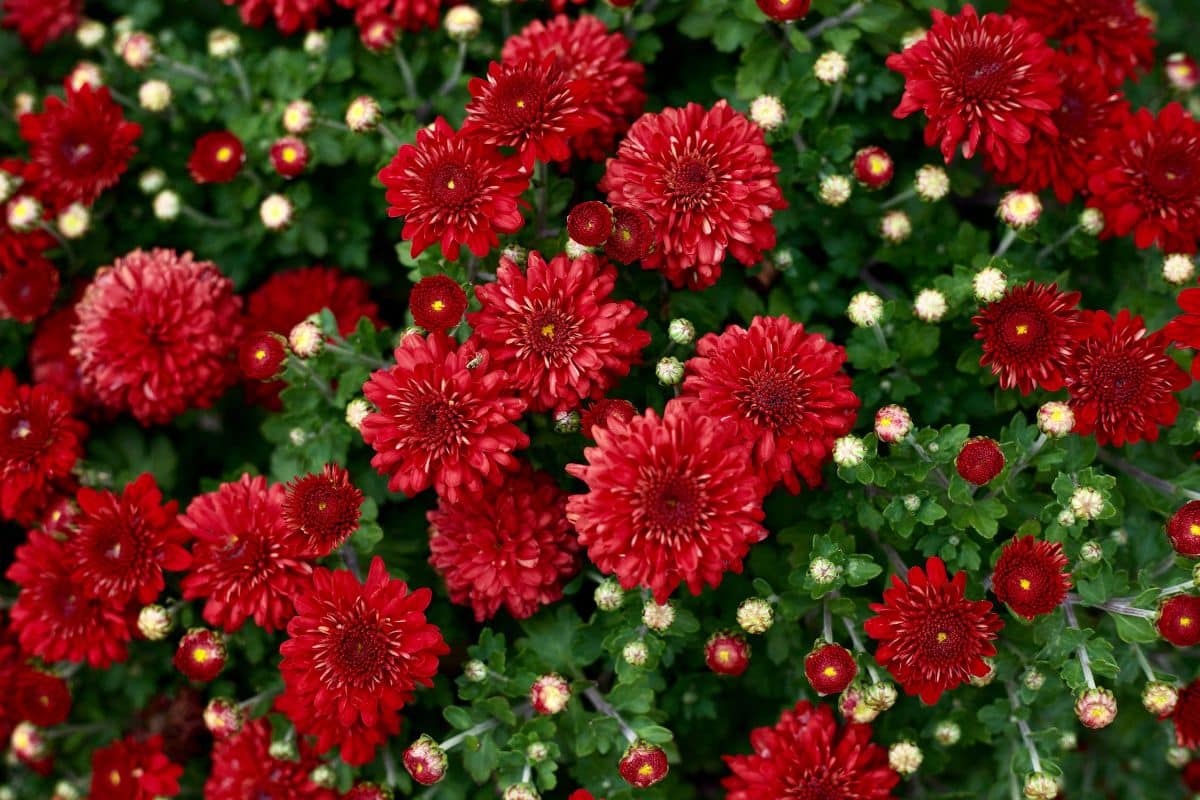 This might seem counterproductive, but we advise you always find a way to pinch your mum. This has a way of encouraging the growth of the plant.
So, always pinch the stems of your mums, especially during the springtime. And when they grow five to six inches, try tweaking each flower tip.
The pinched stems will still produce more limbs, and you can still pinch them again when they are five to six inches tall.
7. Cut down old stems
Another mum's gardening tip to achieve endless blooms in the fall is cutting down old stems to give room for the new ones to grow.
Try cutting the old stem down about an inch above the soil. If there are any dormant plants, then you can use mulch to suppress them.
8. Get rid of old foliage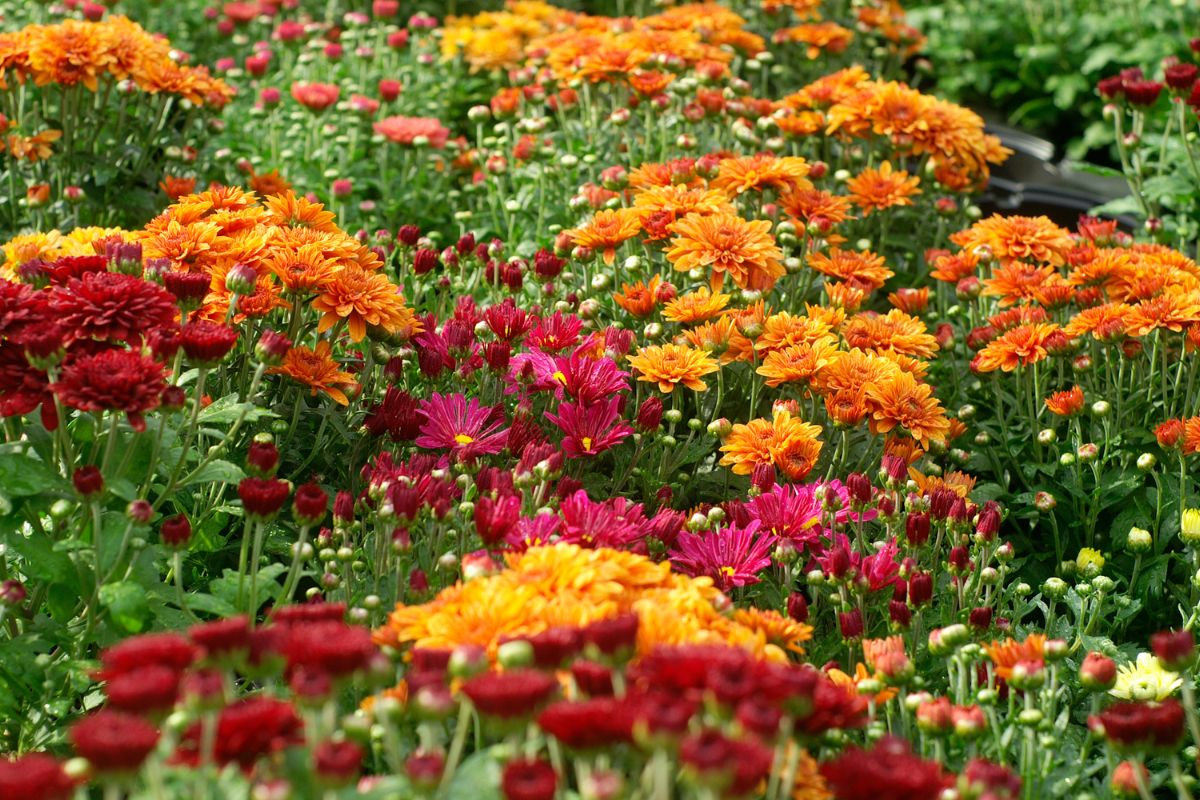 Old foliage stands in the way of successful growing mums, so try as much as possible to get rid of old foliage when need be so you can achieve continuous bloom in the fall.
This will always add some beauty to the color of your mum as it would prevent brown spots or any unwanted pigment in the garden.
9. Keep insects and pests at bay
Insects and pests can, in a few days, render your months of genuine efforts futile, so keep them at bay. Caterpillars and thrips carry the disease we know as impatiens necrotic spot. These insects hide in the flower during the heat.
So, it might seem impossible to see them. Spider mites also find their way to mum plants. They feast primarily on the leaves, and they can remove the plant sap (chlorophyll)
Look out for these insects. And to keep them at bay, you can use these insecticides, such as azaguard, pylon, sanmite, as the Michigan state university recommended.
10. Choose the right color for mum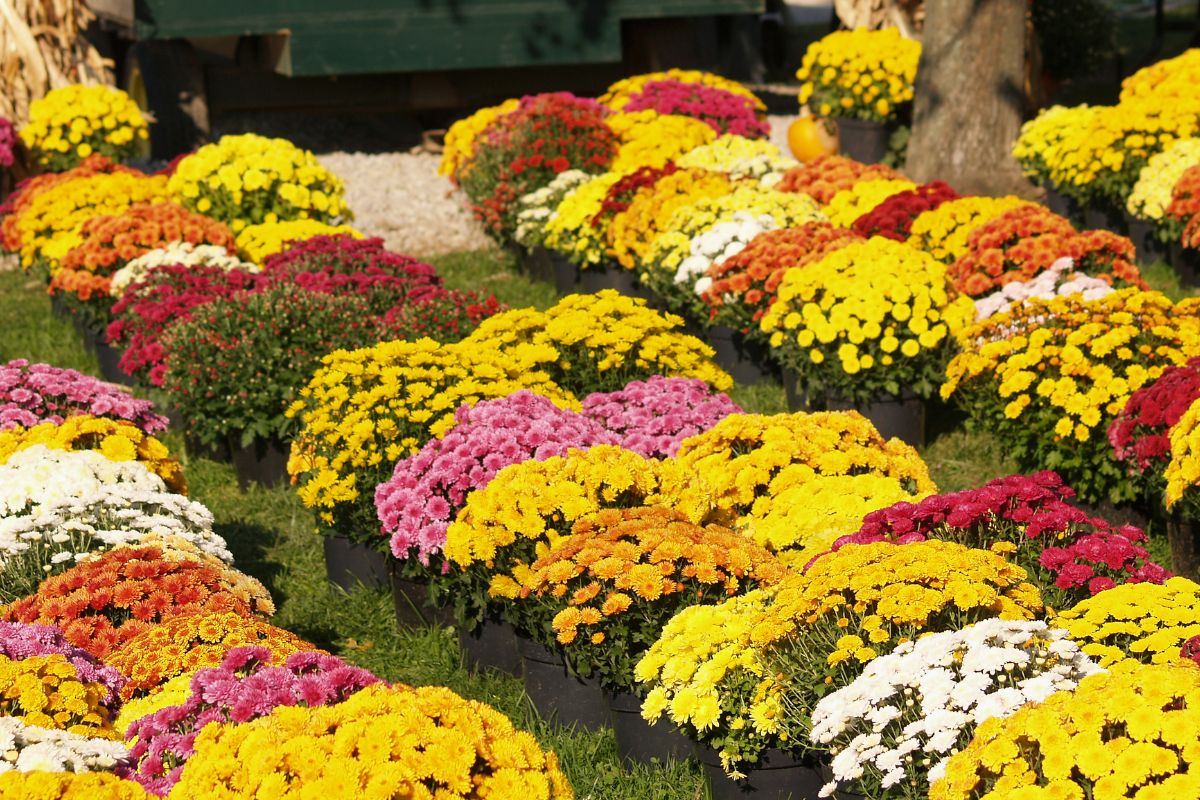 Another mum gardening tip that seems ignorable is choosing the right color of mums. However, if you pick the right color, you will enjoy your plant during the fall as it will bloom as it should.
Picking the darker shades would make the color pop during fall. Although the colors would change as time passes, it would not be anything close to the rate of the changes with even brighter colors.
So, always choose darker shades. Use yellow, pink, lavender, or white to make your aesthetics mind-blowing. And if you are planting greenery or shrubs, try using brighter colors.
Conclusion
It is not entirely a task to keep plants blooming in their season. And chrysanthemum is one plant that would never demand so much when established. However, it needs to grow for the first few months. It would require some attention.
And so, you would need a quick guide to keep your mums at the top of the game. Our guide provided the top 10 mums gardening tips to achieve endless blooms in the fall.
We hope you follow the guide intentionally to achieve excellent results.