Apart from the fact that they are long-lasting, popping diligently from one blooming season after another, there are tons of other benefits attached to growing perennial flowers both for your landscape, gardens and stomach!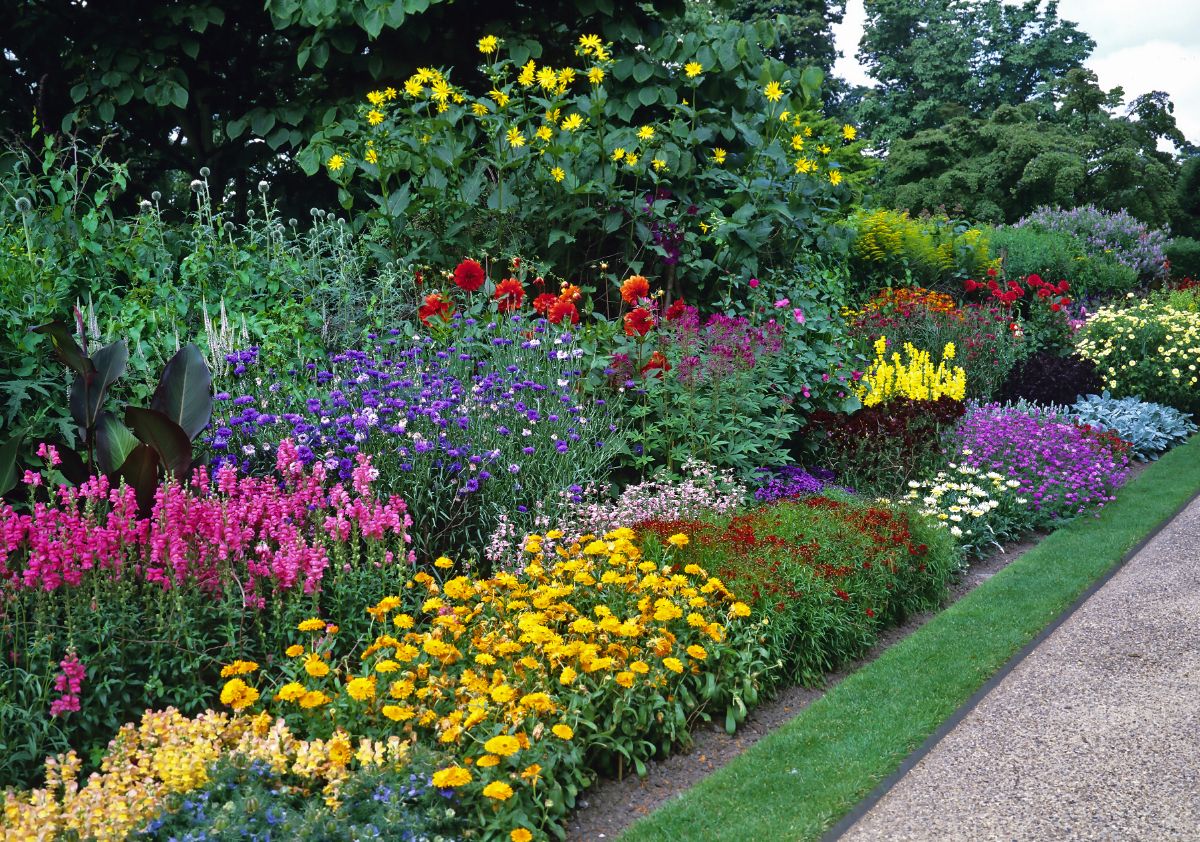 Yes, your stomach.
They make your gardens come alive with bright and refreshing colors, fill up the space nicely and leave it smelling heavenly.
Furthermore, some perennial flowers are also used in the production of spices and condiments used in the preparation of tasty and irresistible meals.
Below, we discussed the best perennial flowers that bloom all summer!
Jump to:
What Are Perennial Flowers?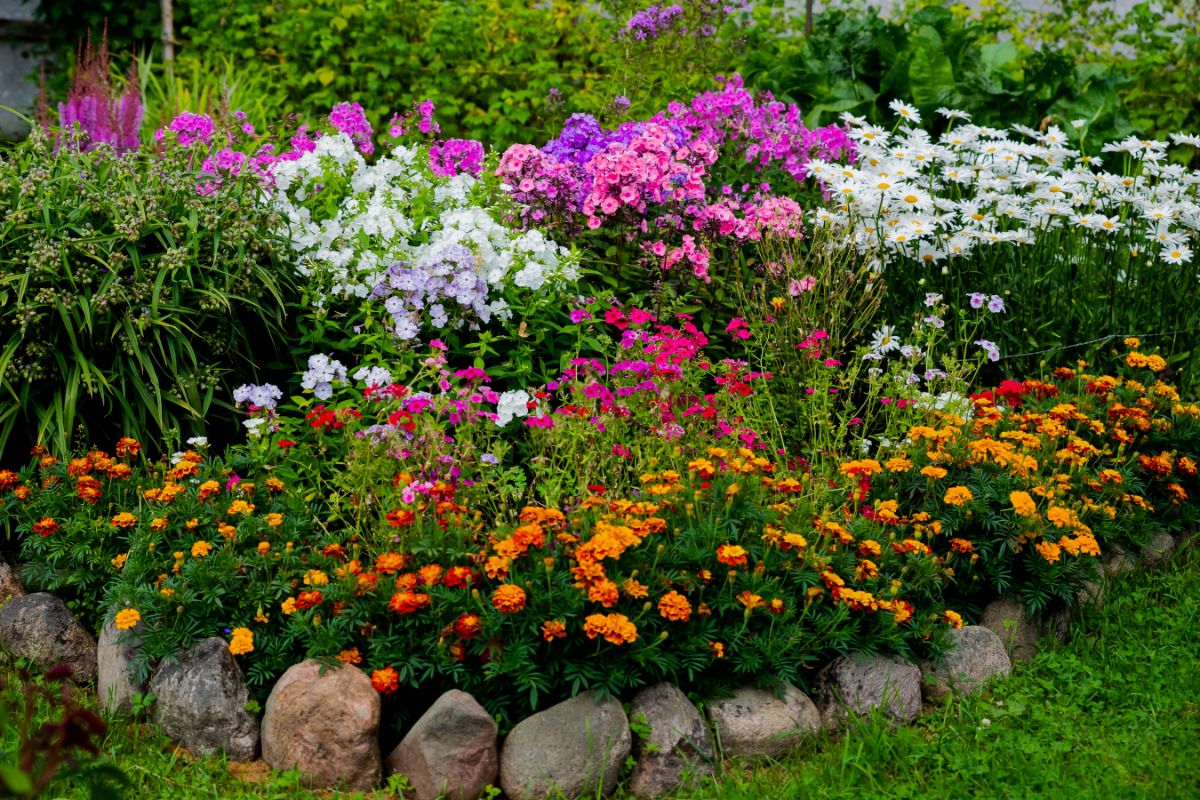 Perennial as a word can be loosely interpreted to mean "through the years." This is to say that any flower that can survive for more than 2 growing seasons can be classified as a perennial flower.
What else can a plant be if it isn't perennial?
Plants can be classified into annuals, biennials and perennials. The annuals and biennials plants are short-lived, bearing a life span of a year and 2 years, respectively.
However, one crucial detail that you should know is that every perennial flower is not the same. They have varying life spans.
While some stay around for decades, others are the exact opposite; they survive for a couple of years, and some last for only 3 years before completely dying out.
Perennial Flowers That Bloom All Summer
We have compiled, just for you, a list of 27 recommended perennial flowers that are non-problematic, excellent pollinators and beautifying agents.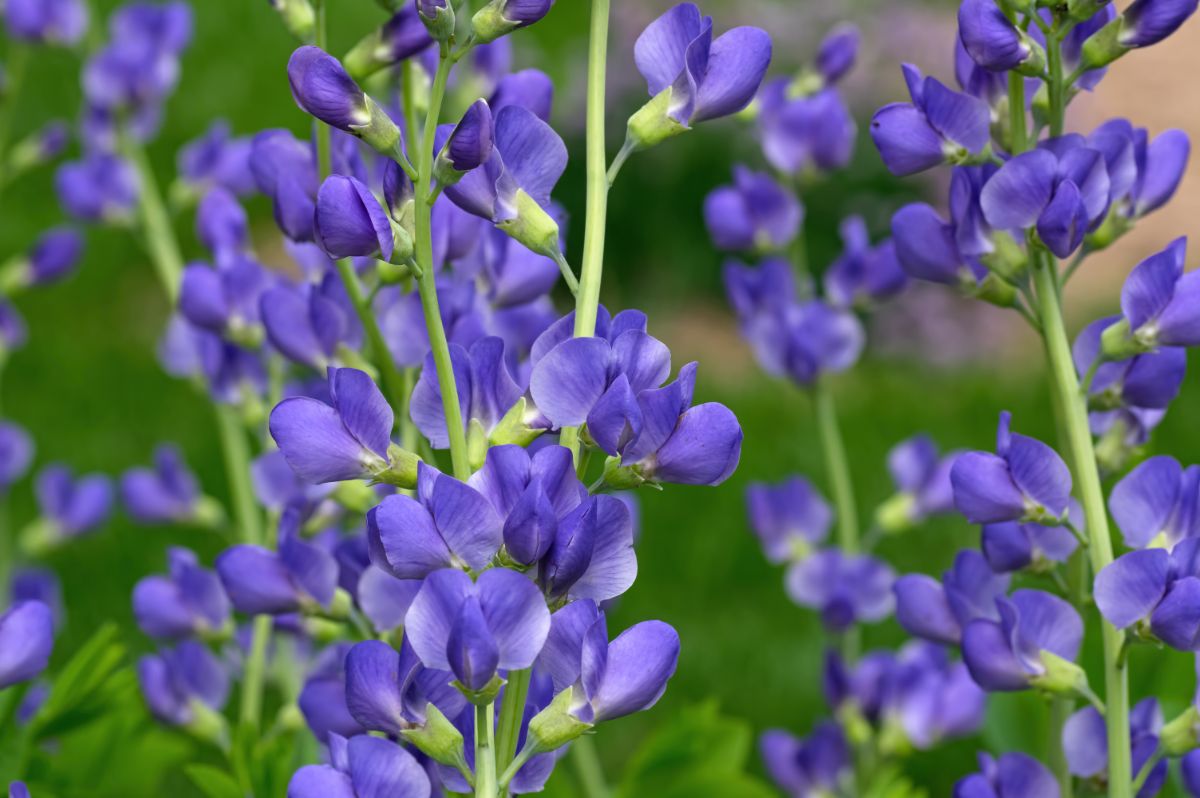 One advantage of this plant is that they are typically pest and disease free. This means that they are highly resistant to the attack of pests and plant diseases due to how sturdy they are built.
One year after the seed must have been planted, your gardens will be graced with lupine-like flowers in beautiful shades of blue, purple and green. Then in the next few decades, you would have recorded a growth level of about 4ft in height with the plant filling out like a shrub.
The Baptisia requires full sun for it to grow well. Its bloom period is usually late Spring and sustains till early Summer.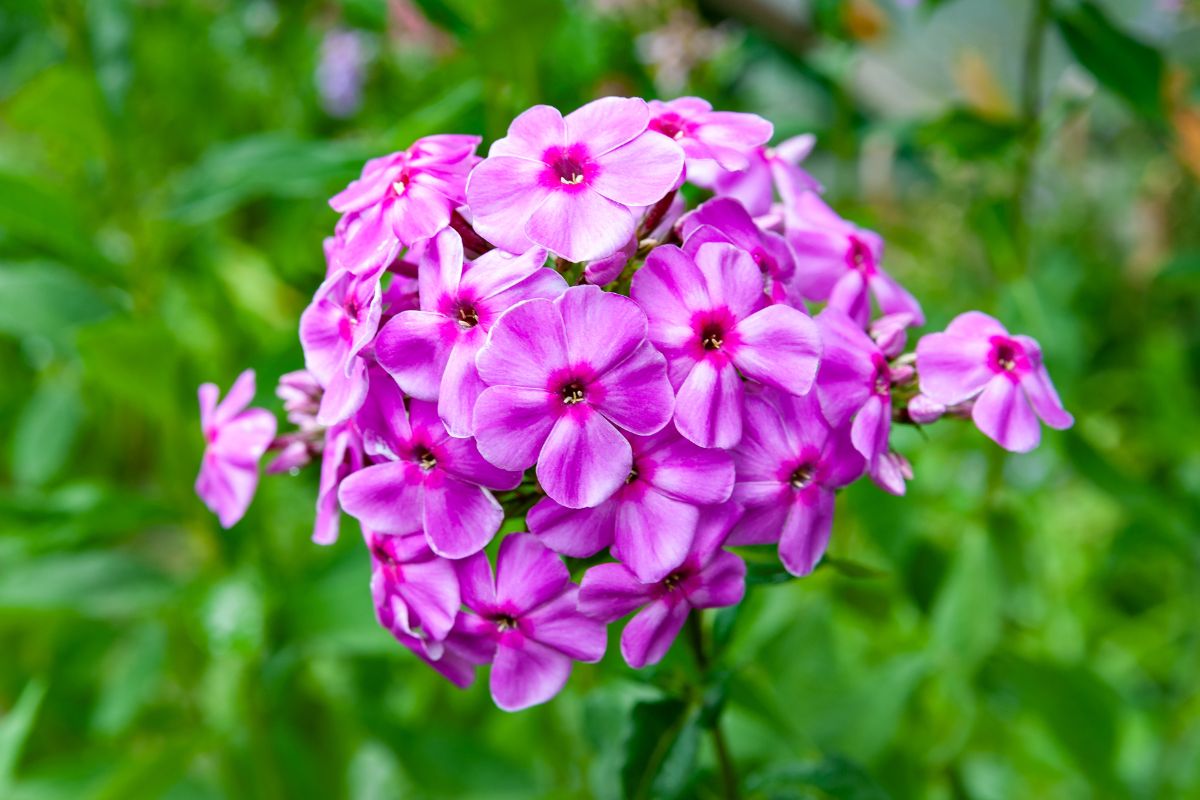 Phlox also has a distinct feature: the strong, pleasant scent it releases. This feature is synonymous with both the low growers and the tall ones.
As soon as the Spring season begins, you will discover the ones categorized as low-growing Phlox begin to bloom as a ground cover. The plants that are as tall as 3 to 5ft are called the tall Phlox.
They pop during Summer and establish a colorful backdrop for the low growers. The Phlox would thrive under shade but would fare better when planted in a place where they can get ample sunlight.
Bloom period? Spring all through to the Summer season.
Do you know why they are called Butterfly Bush? Dozens of butterflies are usually drawn to the blossoms on its shrubs all through Summer and Fall.
The flowers are mostly colored White and Dark purple, though some variants appear in lavender-pink, and that's the exact one butterflies are attracted to.
You should know, though, that the Butterfly Bush requires much attention. You can maintain it by regular yearly pruning to keep it in top form, ready for the following year.
This plant requires full sun and blooms during the Summer and Fall seasons.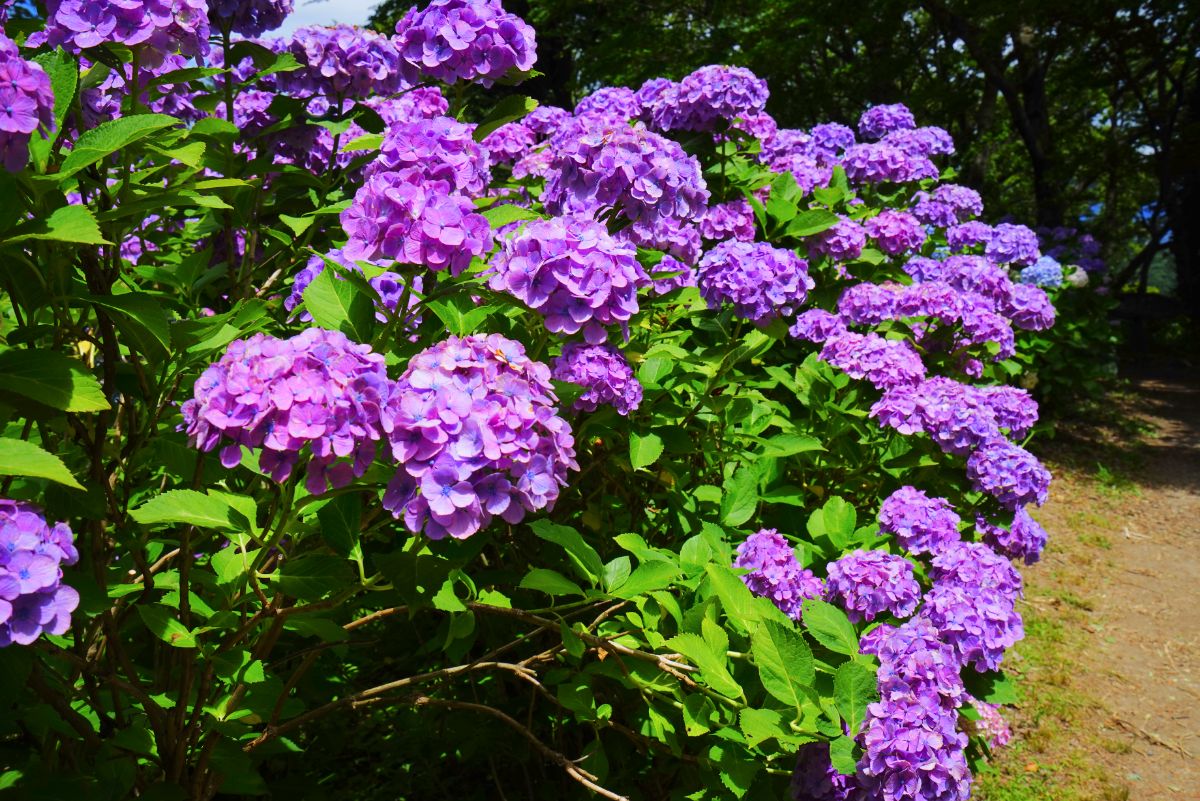 An exquisite flower to the core, the Hydrangeas exudes elegance. Their flower heads add a burst of color to your garden, giving it a touch of lavender, pink, white and blue.
If you really want them to live up to their full potential and stay around for the whole of their life span, have them planted at the best time for them (Spring, after the last Spring frost) or in Fall, before the first Fall frost.
Lastly, endeavor to have them exposed to partial sun and enjoy their bloom season all through Summer to Fall.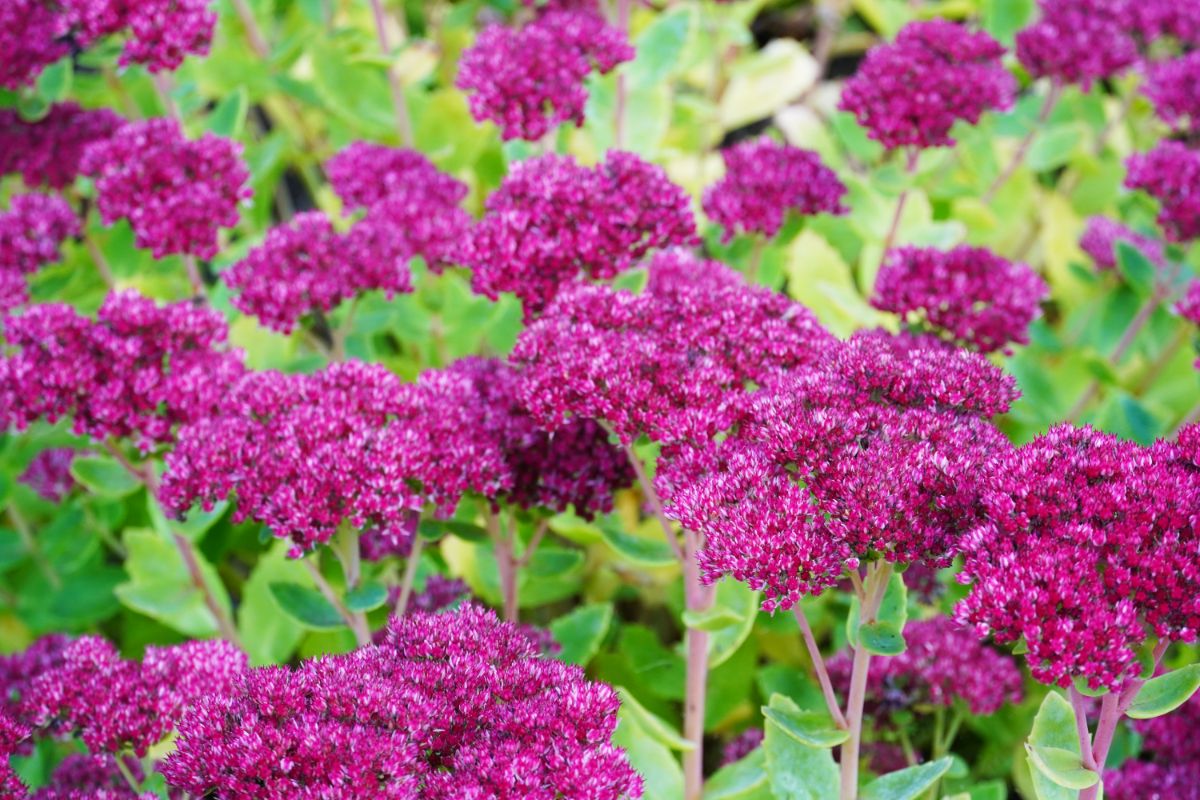 It's almost impossible to see this plant and not fall in love with it. It is the absolute favorite of gardeners and pollinators alike.
The Sedum Stonecrop is available in two variants; the upright Sedum plant and the low-growing Sedum, which is best for those with limited space. Whatever one you settle for, your garden is sure to thank you.
Both variants have tiny, succulent and colorful red, pink or yellow flowers. For best results, have them planted under full sun and partial shade for low-growing Sedums only.
Bloom period? Summer all through to Fall.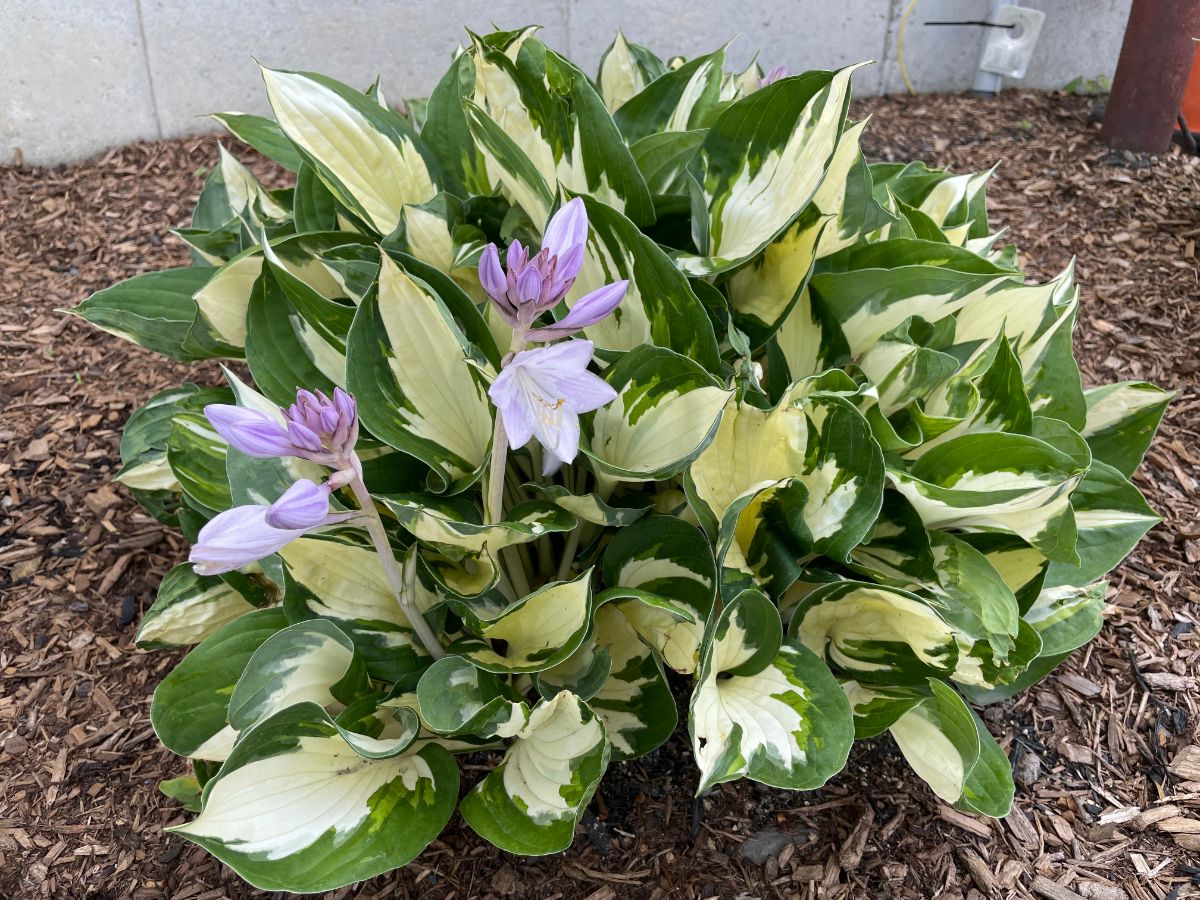 New and inexperienced when it comes to perennial flowers? The easy-to-maintain Hostas plant is just the one for you.
The good thing about this plant is that they come in various green shades of foliage with beautiful white or purple flowers in Summer or Fall.
Hostas can actually thrive under partial shade and partial sun. Here's the trick; the texture of the leaves tells you the amount of sunlight needed for the plant. More sunlight for light leaves and less for thicker ones.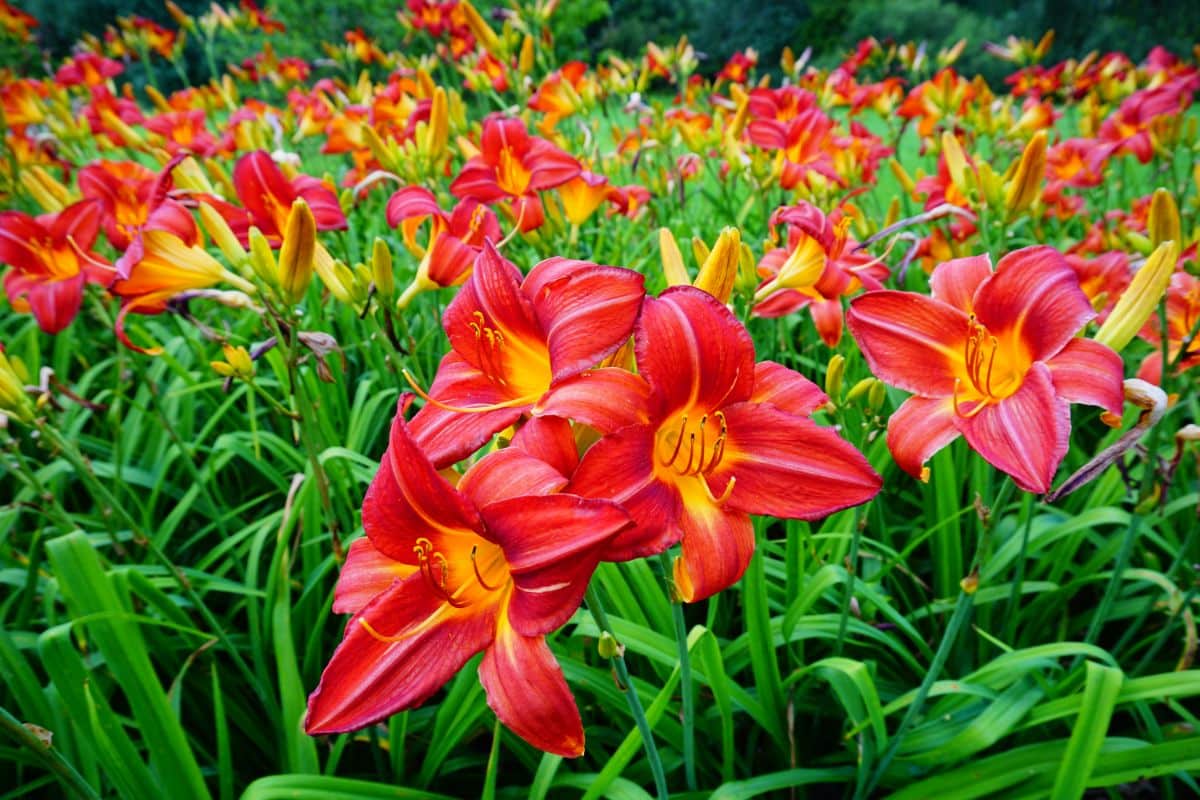 Rugged to the core, Daylilies thrive through even the worst conditions; drought, inconsistent temperatures, you just name it. This and many more qualities are reasons why it is called the 'perfect perennial'.
They are also perfect for any garden size as they come in sizes and colors. Do you want to know something else that's intriguing about the Daylilies? Each stem produces many flowers, but surprisingly, the buds never bloom past a day.
The Daylily fare well under full sun and partial shade, and its bloom period are set in early Summer.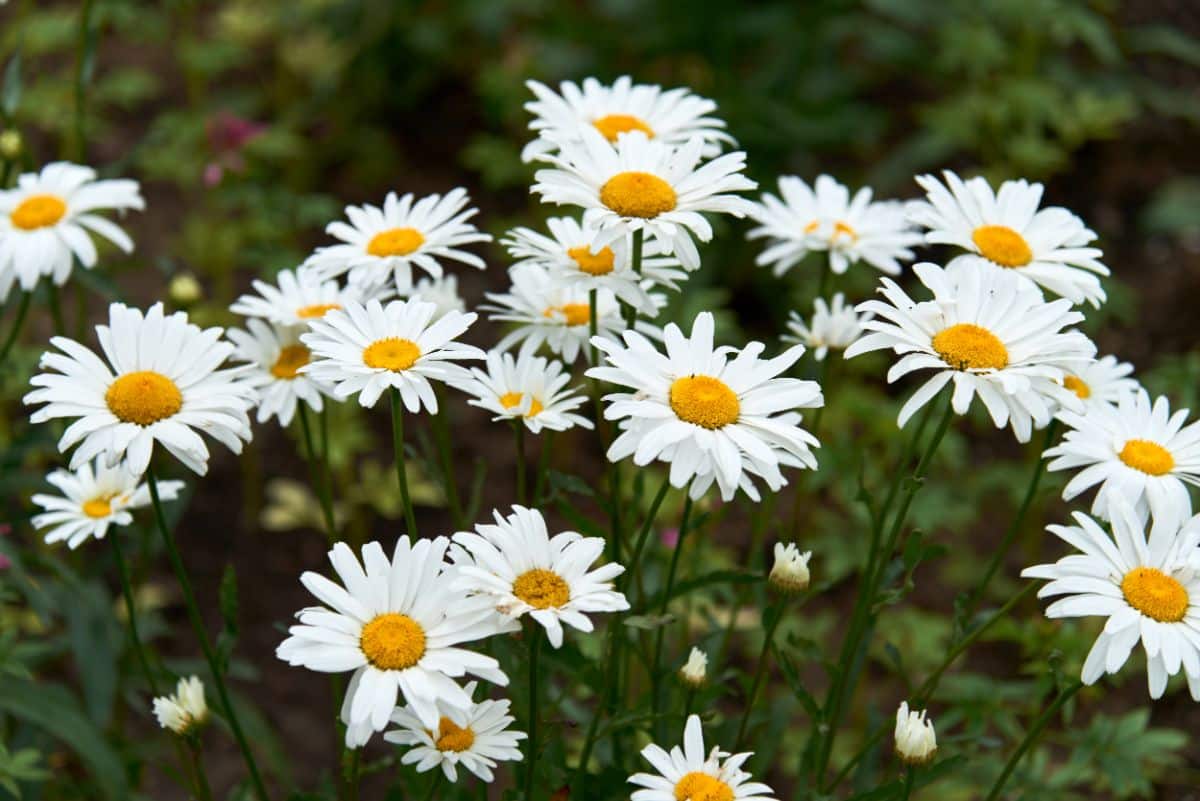 A late bloomer blooms in late Spring and sustains till Fall. Notwithstanding, it has its own unique peculiarities still.
The Shasta Daisies are short-lived perennials that are deer and rabbit-resistant. These plants grow as a bunch and have the place looking all filled up with their bright yellow and white looking flowers.
The Shasta Daisy would do well when planted under full sun.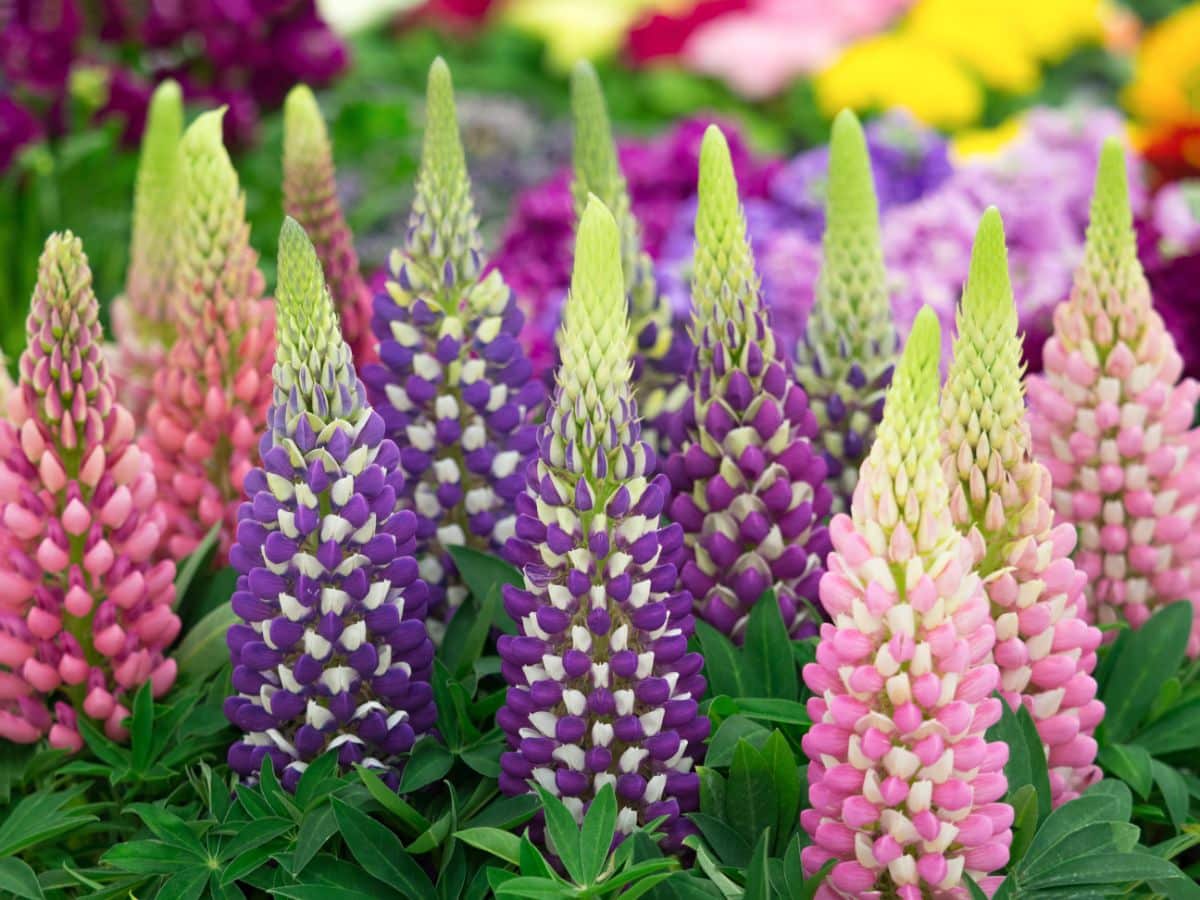 A lot of people are beginning to realize that the Lupines can actually do great when planted in gardens, too, as opposed to the wild where it was known to grow.
Lupines are short-lived plants, but within that short period, the stems manage to grow as far as 5ft tall. You will find them spotting yellow, pink, white or purple blooms that look very similar to pea flowers.
They prefer full or partial sun and bloom from Spring to Summer.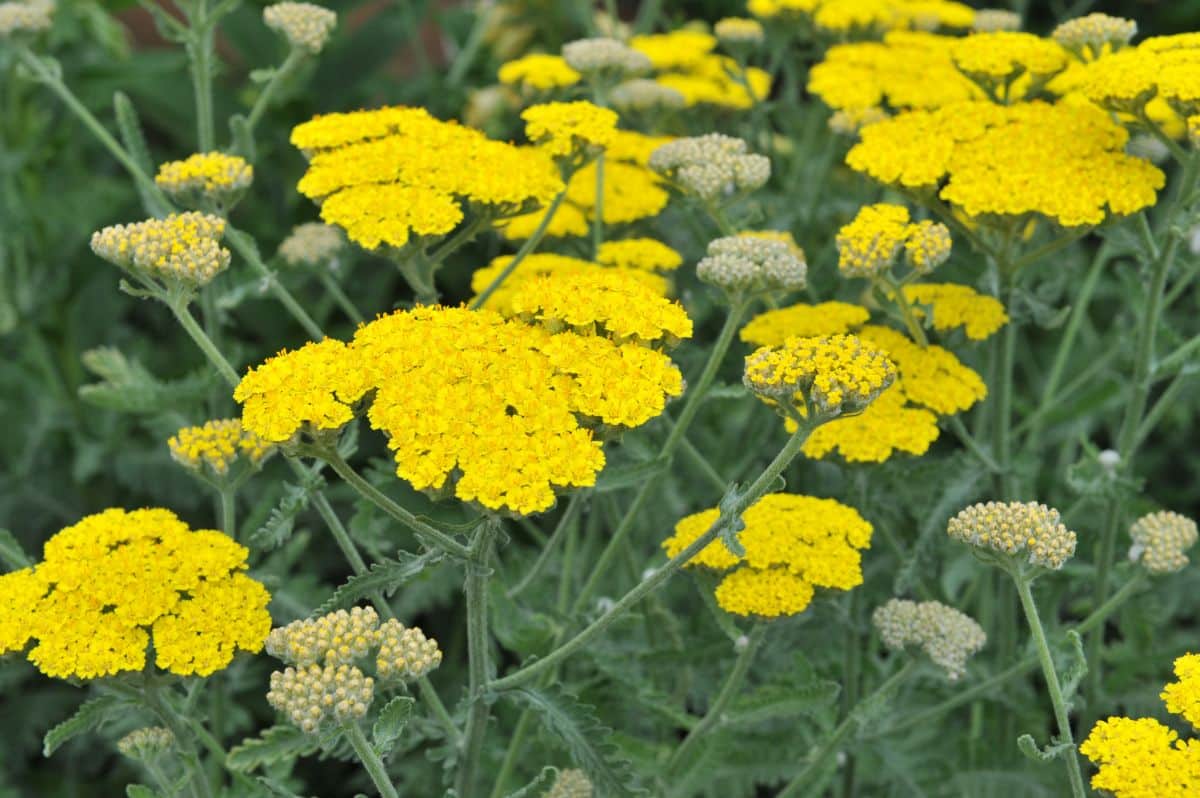 The Yarrow plant is the perfect plant to use as a ground cover. Do you want to know why? It's because it spreads pretty fast and is known as a primary pollinator.
The plant is extremely versatile and hardy, easy to plant and stays resistant to pests and diseases.
To grow well, have the flowers planted under full sun and cut as soon as their colors begin to fade during bloom. This act which is botanically termed 'deadheading', would usher in more flowers to grow.
Bloom time for the Yarrow? Summer.
The flower heads of the Asters are shaped just like stars. At first glance, it is possible to mistake them for Daises, but No, these are the good old Asters.
With this plant, you can expect a growth level of up to 8ft in height; their bloom season occurs in late Summer and sustains all through to the Fall season, creating a delayed pollen supply for butterflies and bees.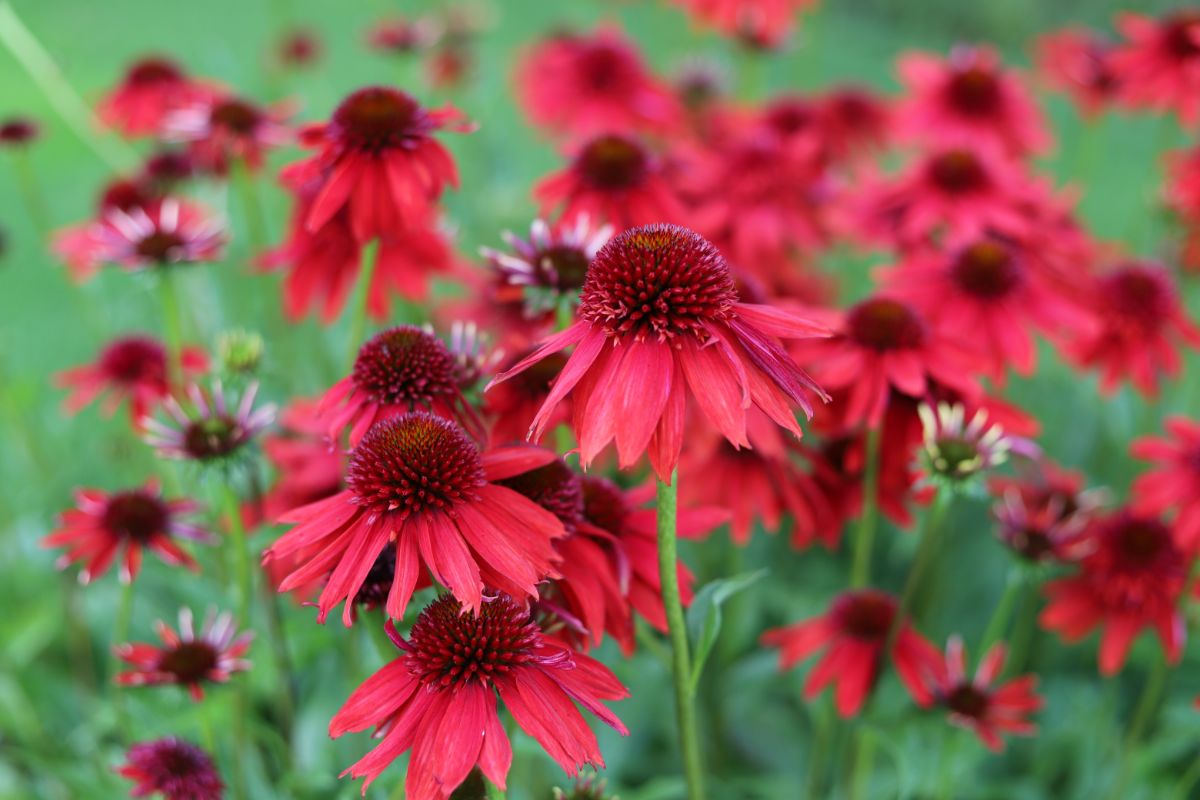 The coneflowers are available in a crop of the Daisy family tree in a wide range of colors like pink, yellow, orange and purple. Just like the Daisy, they are super easy and fast to grow and will survive drought most times.
The coneflowers actually do light up your gardens when planted in mass. Do so under full sun and expect their bloom season in Summer all the way down to Fall.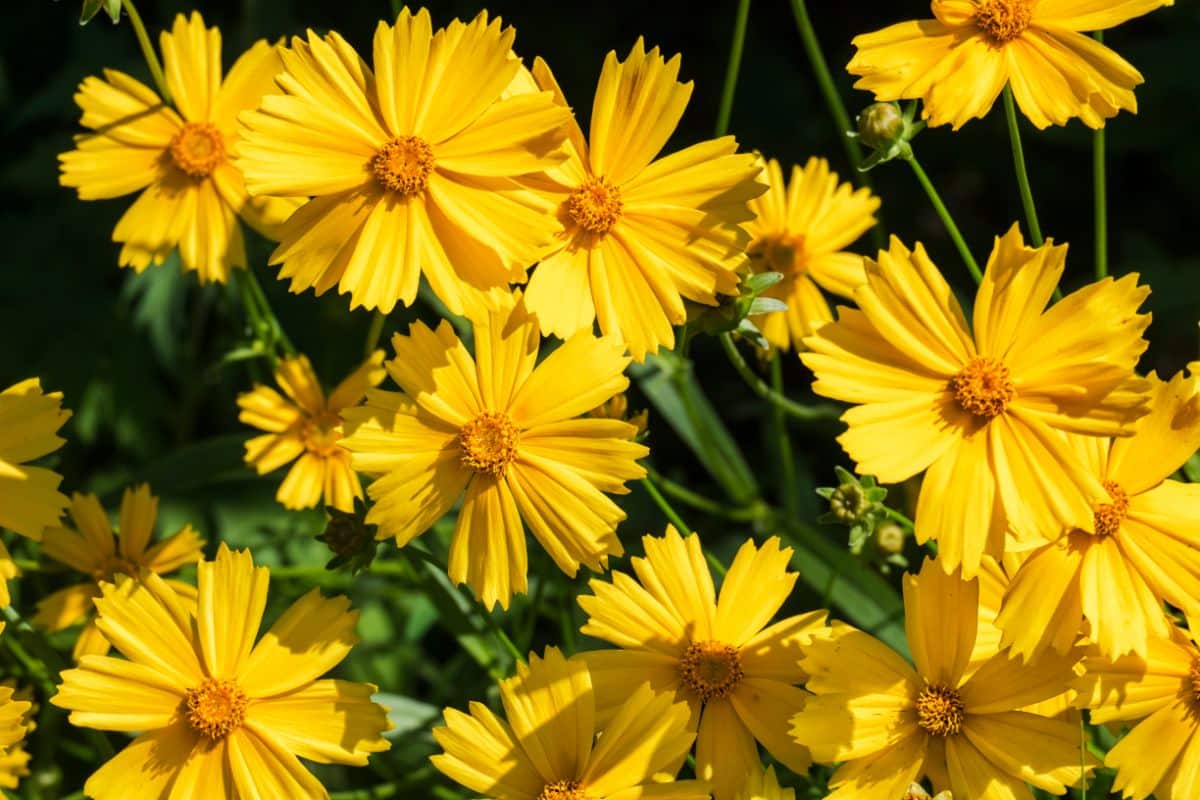 The Tickseed leaves you seriously spoilt for choice. Imagine being open to more than 80 species, all bearing the same butter-yellow shade.
Tick seeds are very easy to maintain and can manage to survive in cases of drought but have a relatively short life. Their total life span lasts less than 5 years.
Have the Tick seed grown under full sunlight and expect their bloom season around late Spring through summer.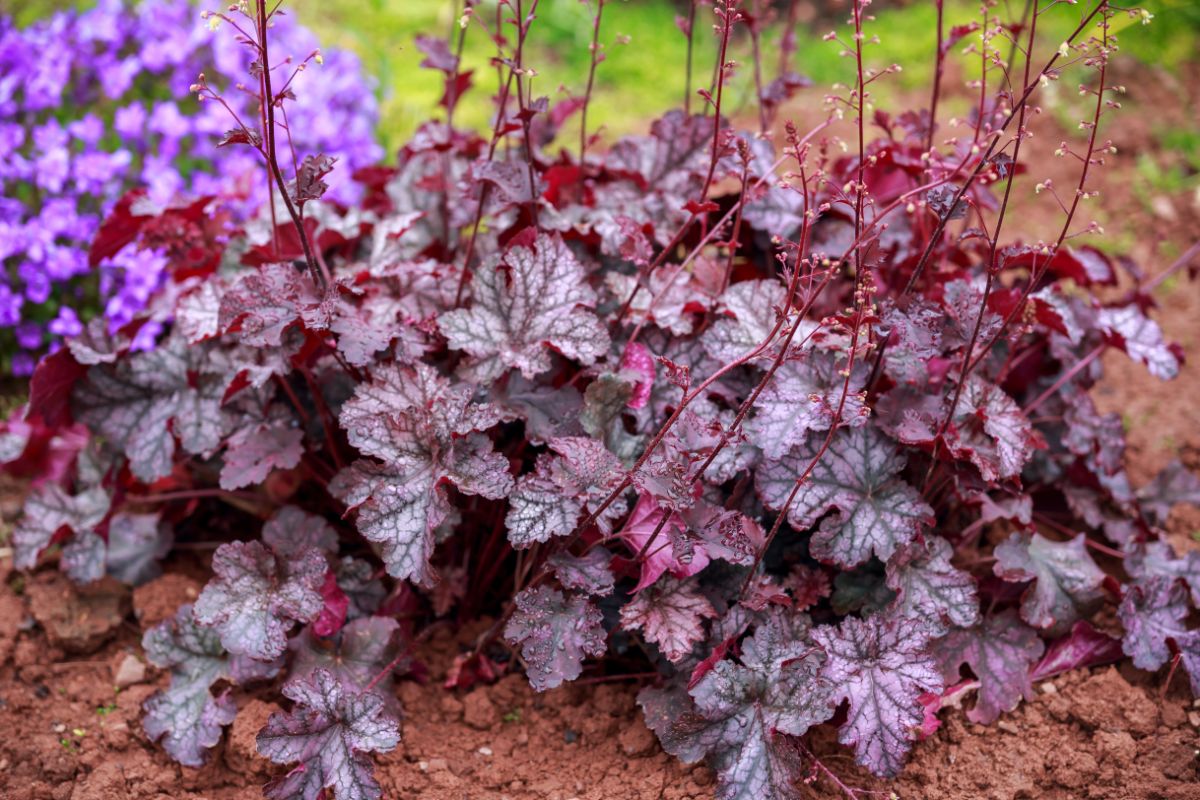 The Coral bells are so beautiful even to hummingbirds. The flying creatures cannot get enough of them, especially during Summer.
They look beautiful when used as ground covers or planted as borders.
The plants thrive better in full sun or part shade and have their period of bloom in Spring all through to Summer.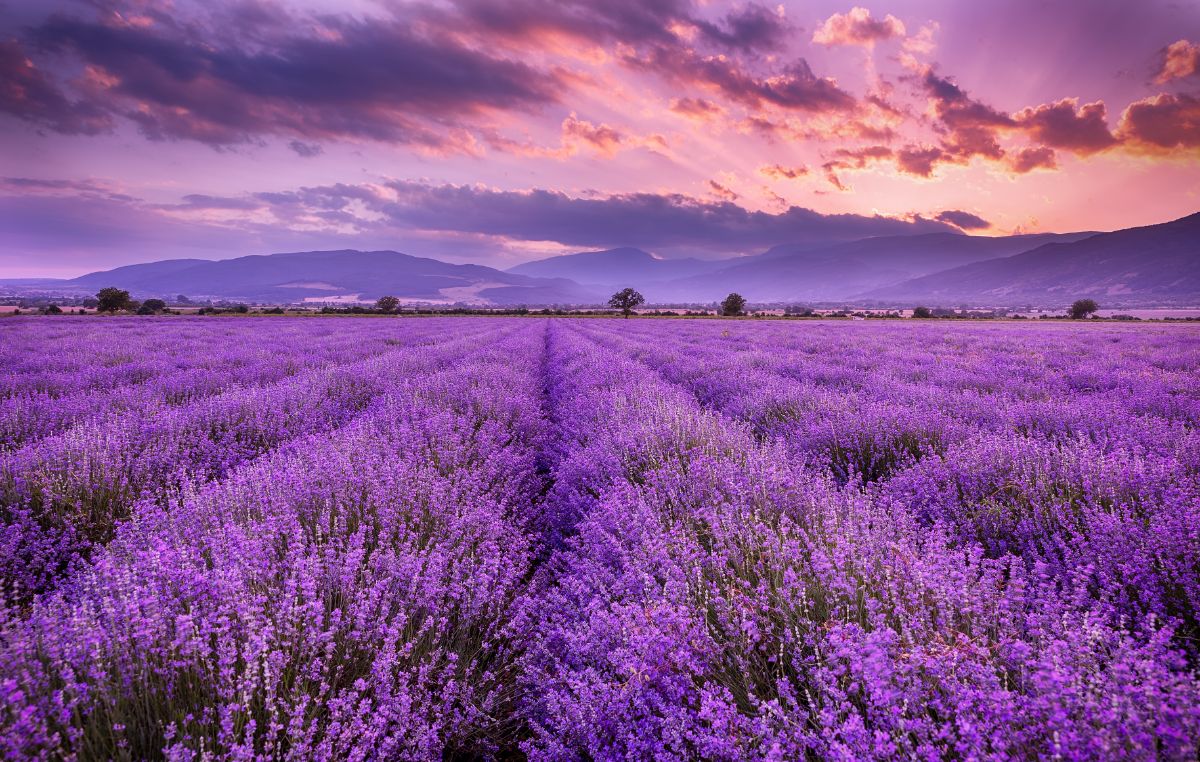 The lavender makes such a beautiful sight and leaves it smelling heavenly. The best place to grow lavender is in a hot region that experiences very little rainfall.
So, it's safe to say that they prefer the full sun. Their bloom season begins in late Spring and comes to a halt in early Summer.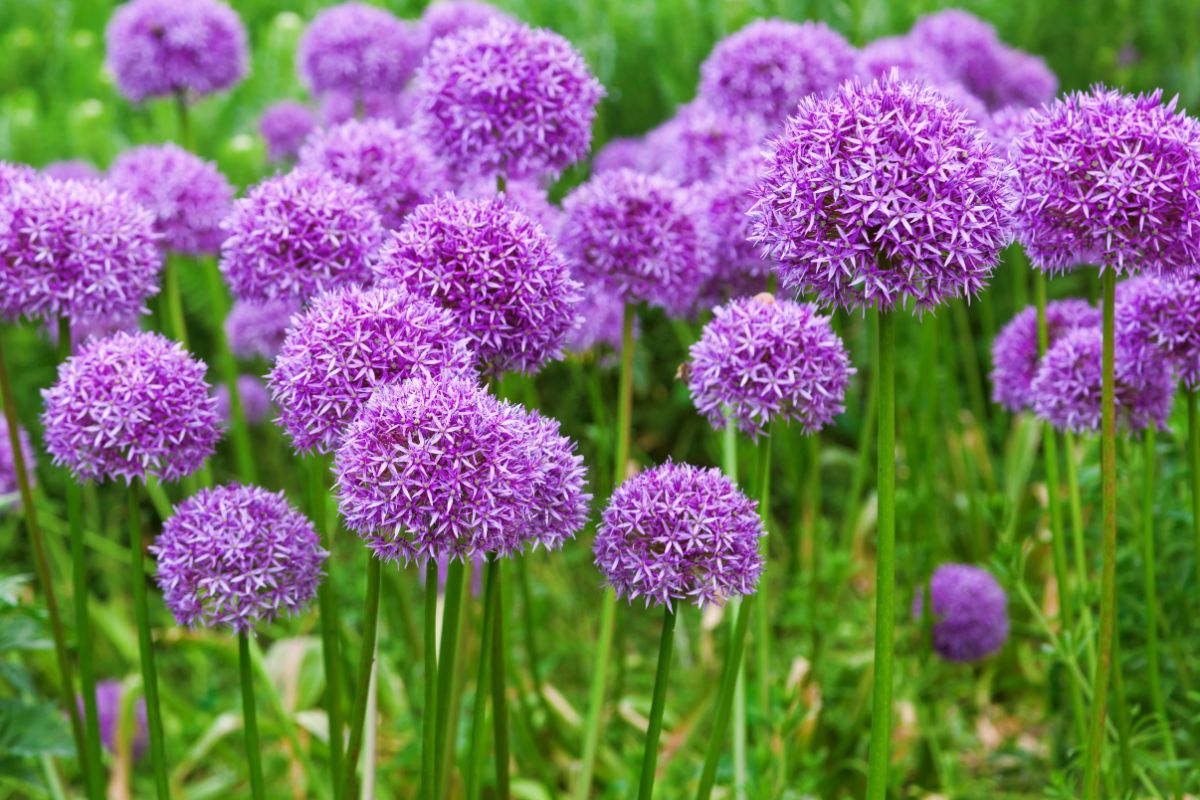 Fun fact 1: The Alliums are a member of the onion family. Another fun fact is that they can go untampered year after year when planted. This is because deer and other pests find the plant overly repulsive.
The Alium thrives well under full sun and has the capacity to grow as tall as 30 inches.
Their bloom season? From Summer all through to Fall.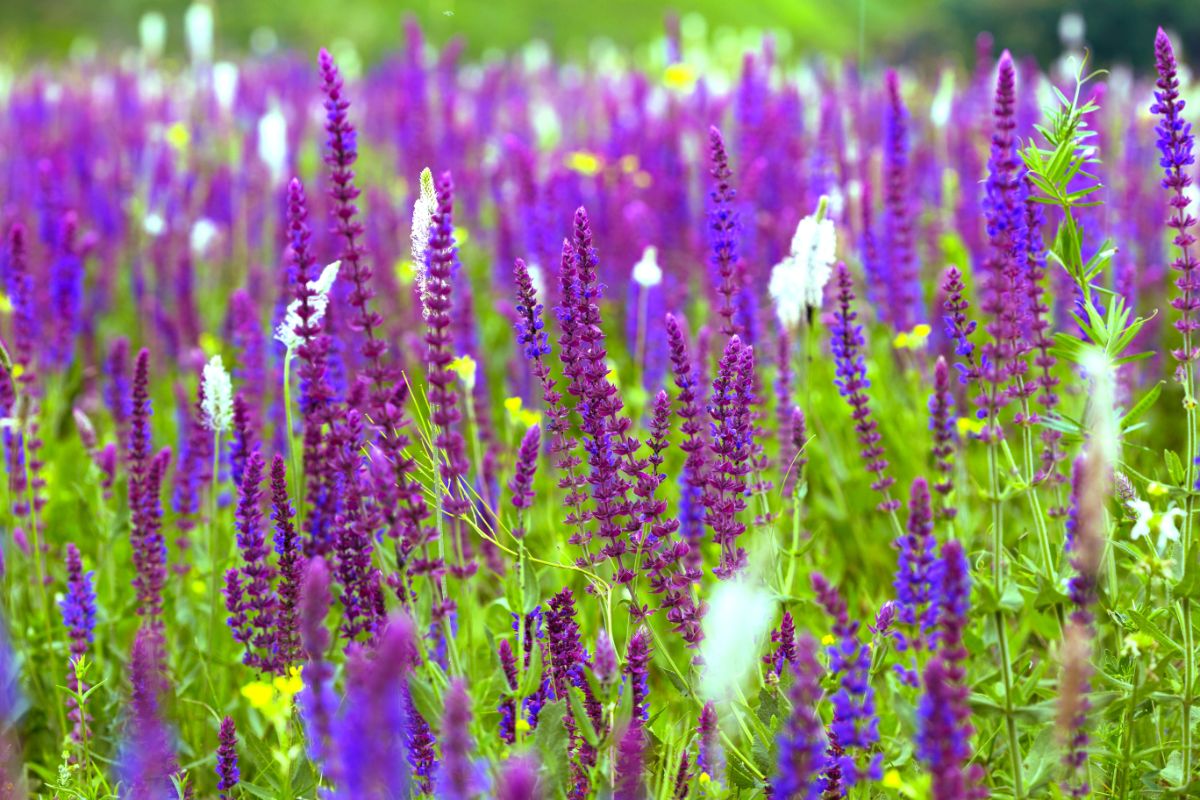 One prominent feature of this plant is that it can be used to manufacture special herbs and cooking condiments.
The Sage has the potential to grow as tall as 5ft, irrespective of weather conditions, extreme temperature or watering level.
Like most others, have them grown under full sun. Bloom season? Happens from Spring to Fall.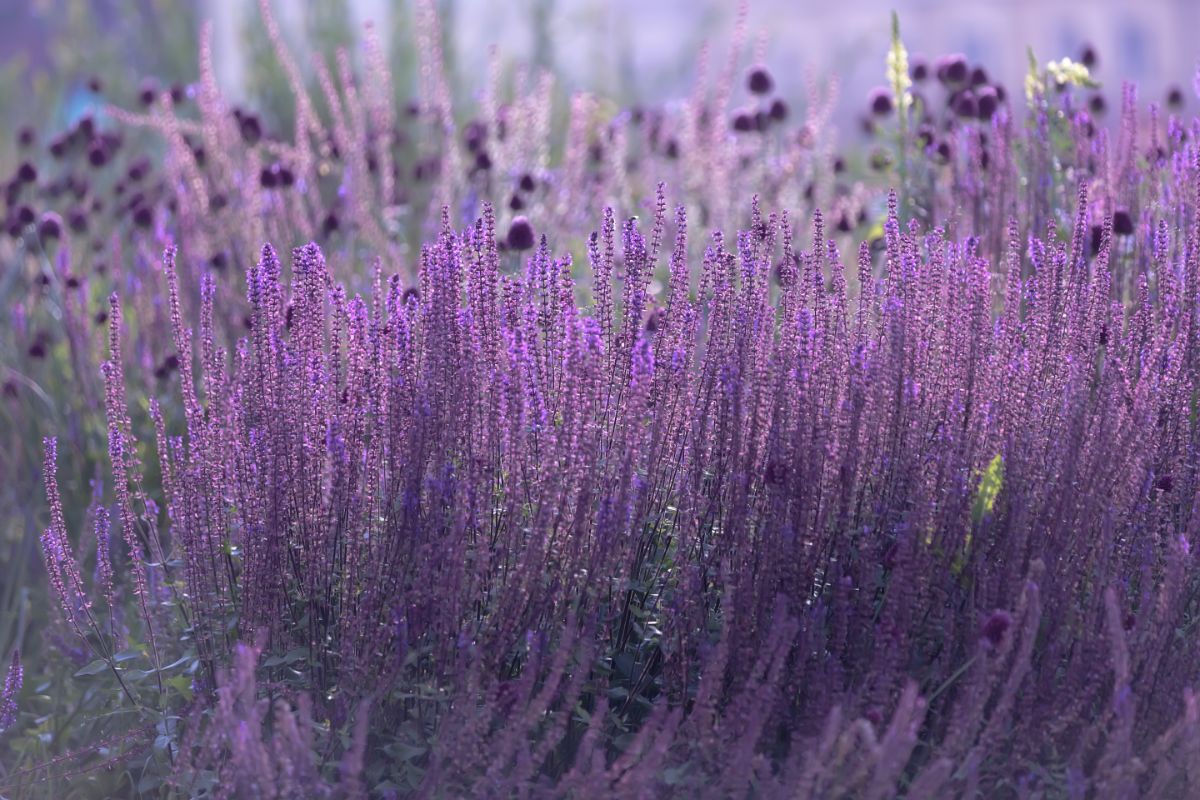 It is advised that you have the Russian Sage planted close to a fence or have something act as a wedge, so they do not get bent over when they get tall.
In summer, you will find the formerly pale blue flowers transition into a bright blue.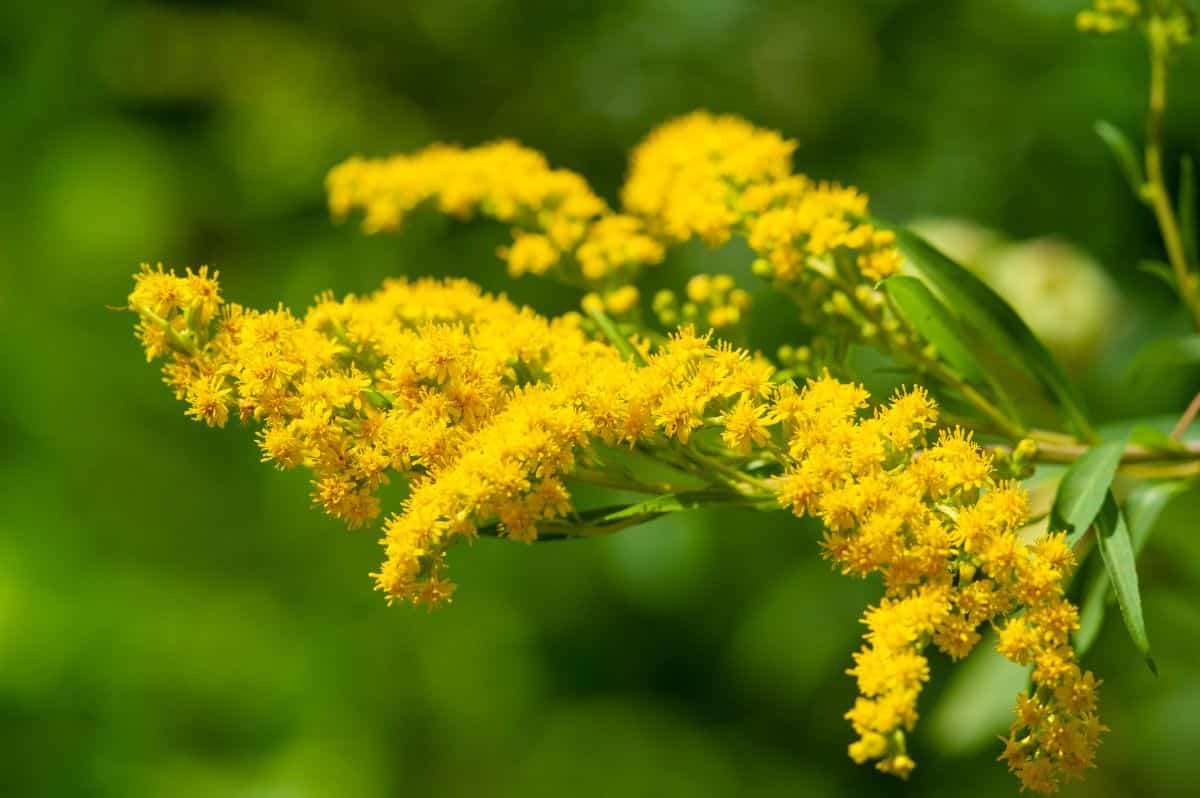 These golden yellow spiky flowers will make a beautiful contrast in your garden.
It is effortless to mistake the Golden rod to be a weed, and that's because of how fast it grows and takes over the garden under your very nose.
Have the plant grown in a site where they can get full or partial shade and watch them bloom in Summer.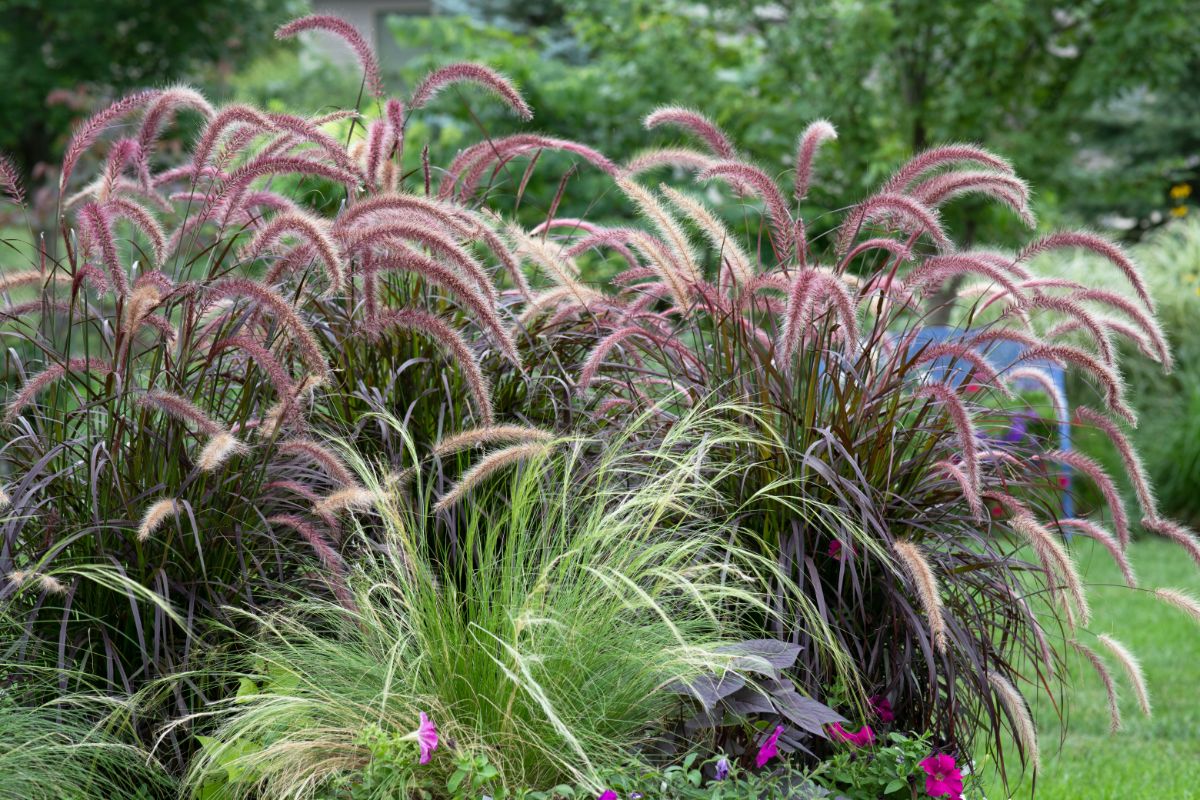 Low-growing perennial plants are best used as ground covers or border planting. You will find available a variety of grasses to choose from.
You can decide to influx a burst of colors like Blue Fescue for a splash of blue and purple in your garden.
The ornamental grass blooms during Spring and lasts until Summer.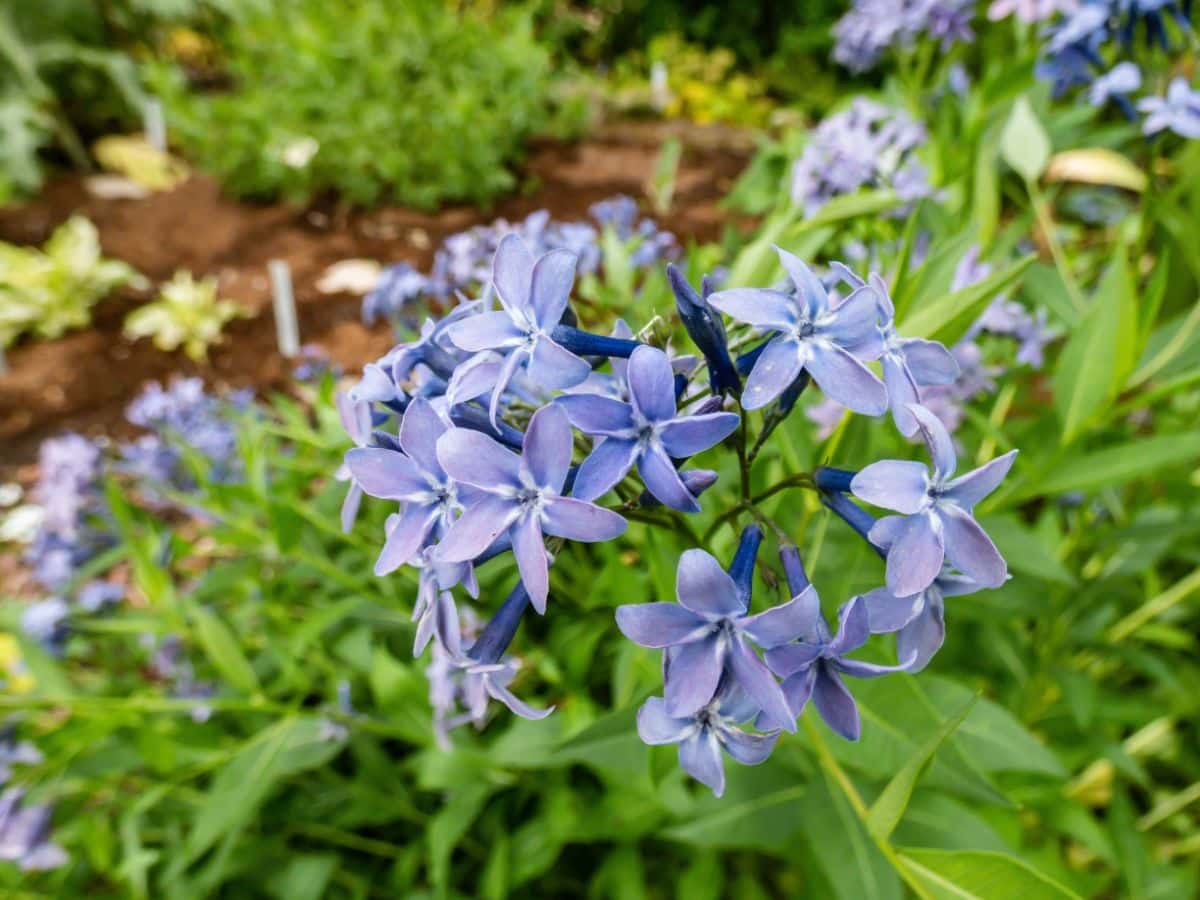 The Amsonia makes the most beautiful sight ever in Spring to early Summer. In these periods, you will find it covered in clusters of beautiful starry blue flowers.
The Amsonia thrives better under full or partial sun conditions. To make your garden look exquisite, have them planted in mass.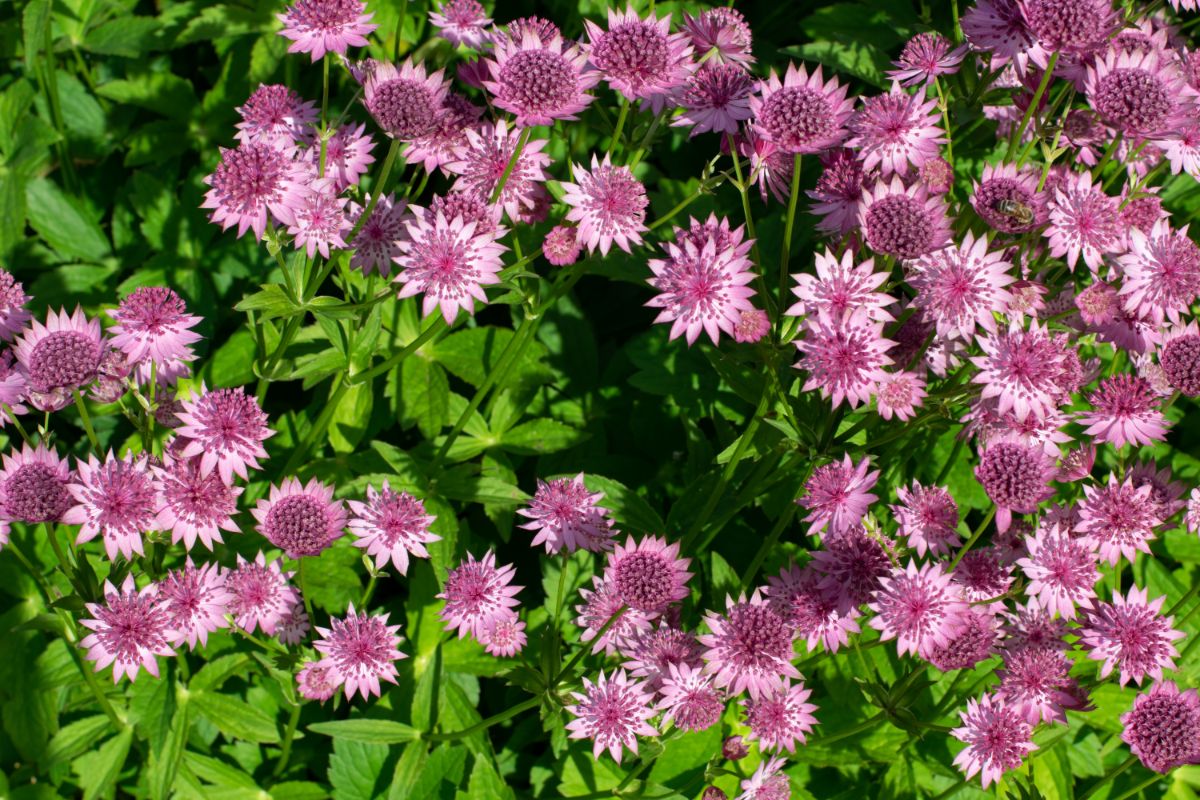 This flower is not so popular but deserves the spotlight, and that's why we have it on our list.
Its bloom period tarries for a long time - from early Spring to early Fall.
The flowers look lovely and appear neatly arranged in your garden, which explains why it is one of the favorites of gardeners and pollinators alike.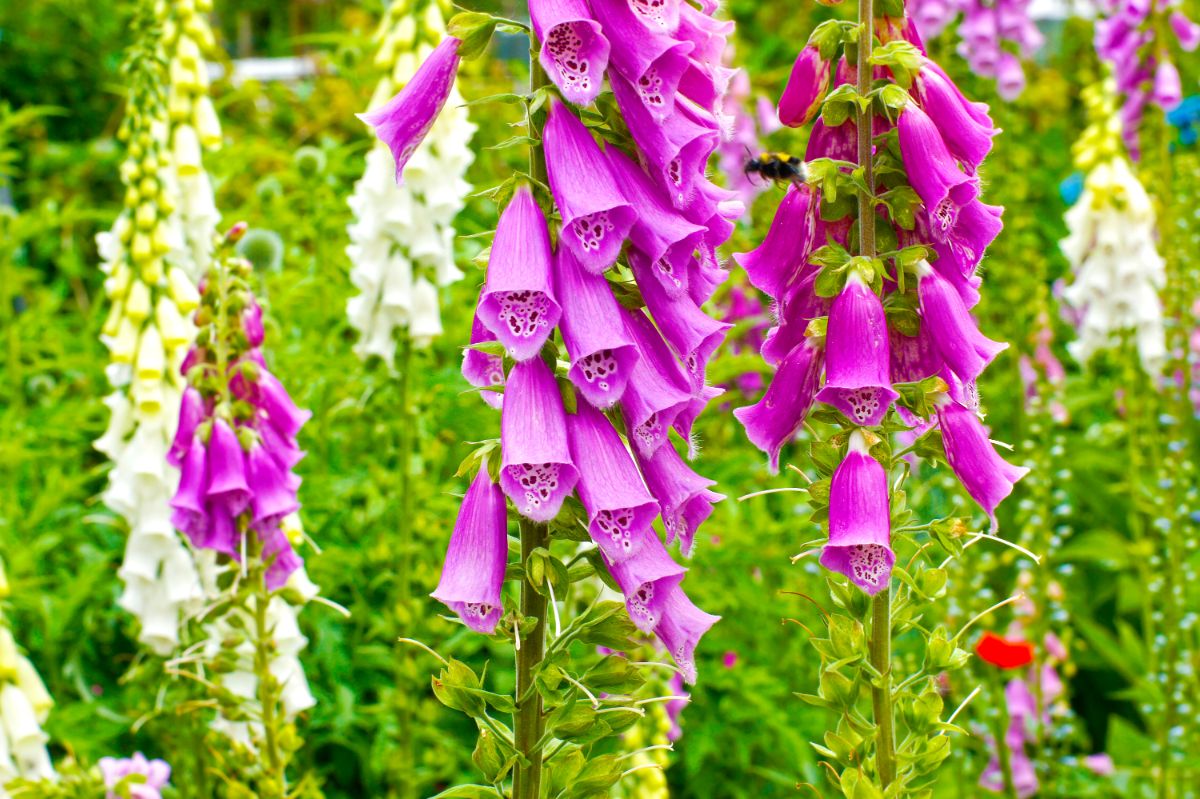 Extremely tall blooms. Irresistible even to butterflies and Hummingbirds.
Fun fact 1: Hellebores are also known as Lenten roses, simply because their bloom season coincides with the Lenten season!
Hellebores are perfect for winter blooms and prefer to be grown under shade.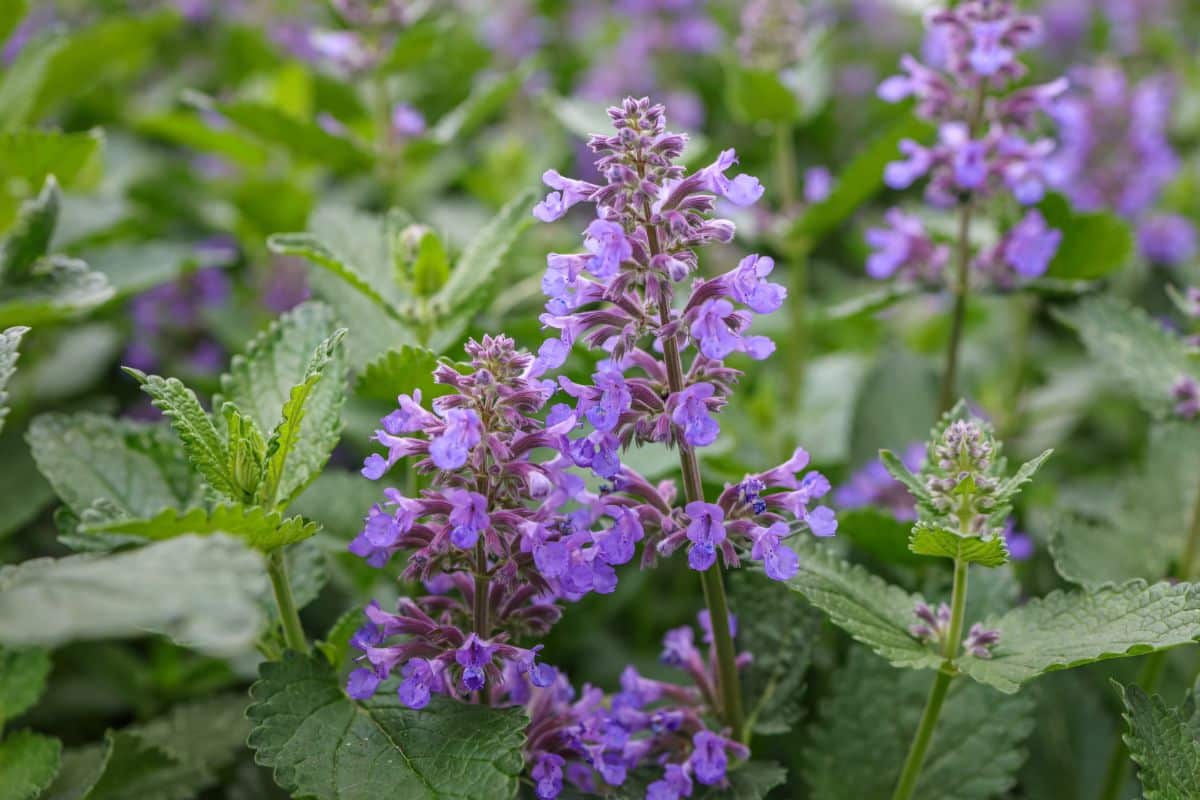 Perfect perennials that bloom all Summer long. You will find the Catmint leaves colored grey/green with a very concentrated spicy scent.
Have them planted under the full sun for optimal growth.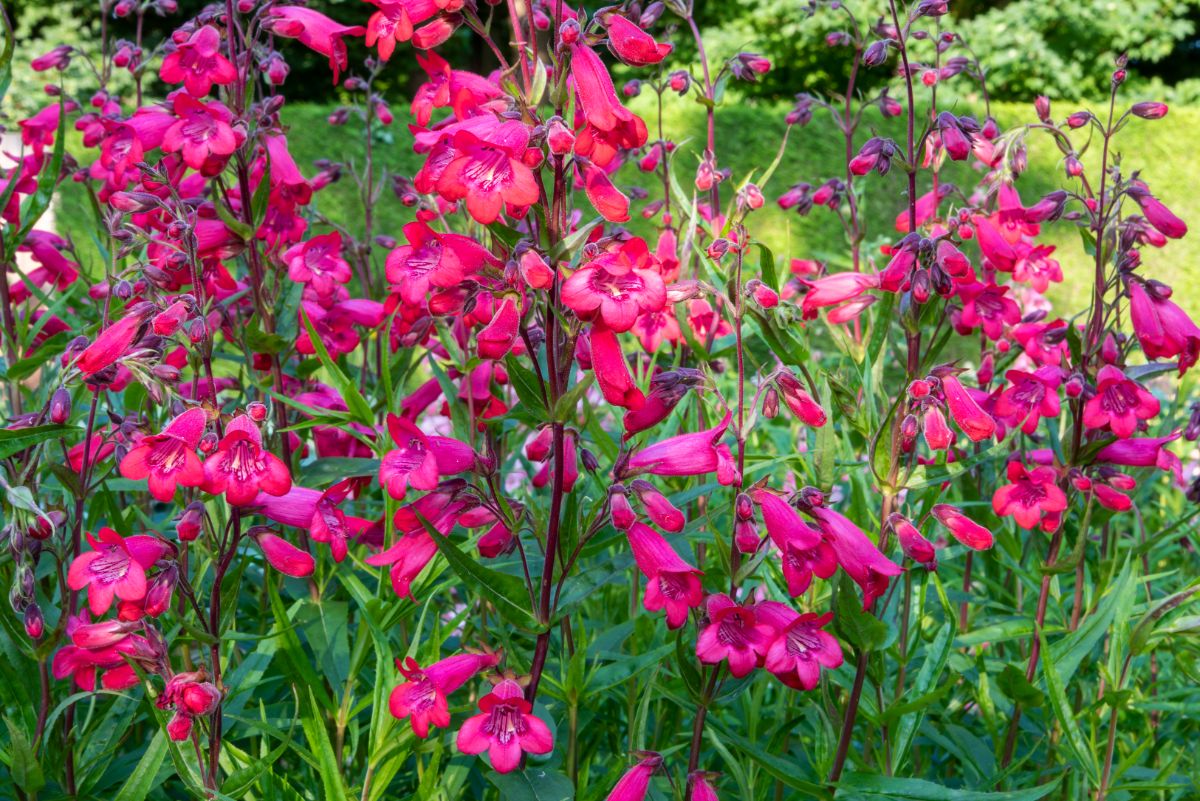 One plant that stays bright long after it's done flowering. The plant has very tall features that stay upright with a variety of flowers in pink, green, purple or burgundy.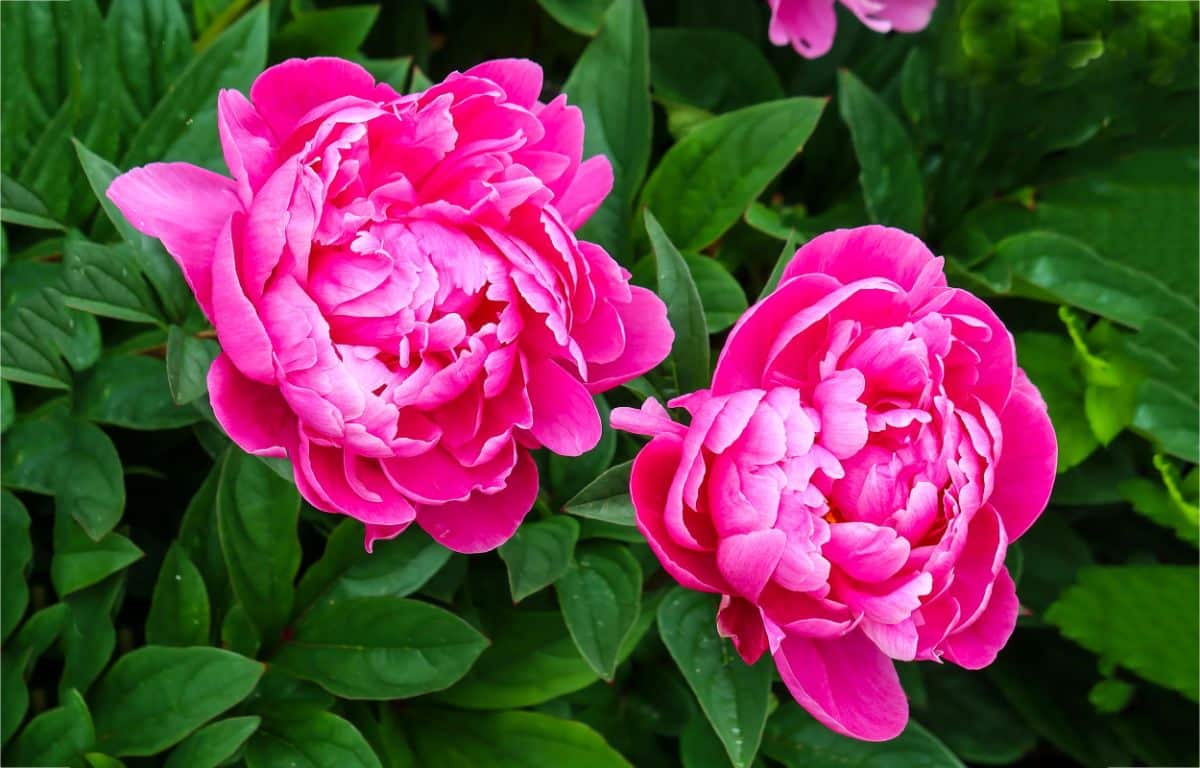 Just like wine, Peonies get bigger & better as they age. This plant would require ample spacing when planted. They also need plenty of sunlight to grow well.
Peonies have very juicy leaves that ants love to sip nectar out from. Their bloom period occurs in late Spring and lasts till early Summer.
How To Grow And Care For Perennial Flowers
Having your flowers grown right and caring for them timely and adequately are some factors that guarantee a long-lasting plant.
Caring for and maintaining your plants can be very demanding, time-consuming and sometimes complicated, making it difficult for many people to keep up with.
But, we have compiled some simple care tips formulated below by infusing some important horticultural ideals and gardening experience amassed through the years.
These care tips are very understandable and will leave your flowers looking radiant and attaining their entire life span if followed to the letter.
Planting Site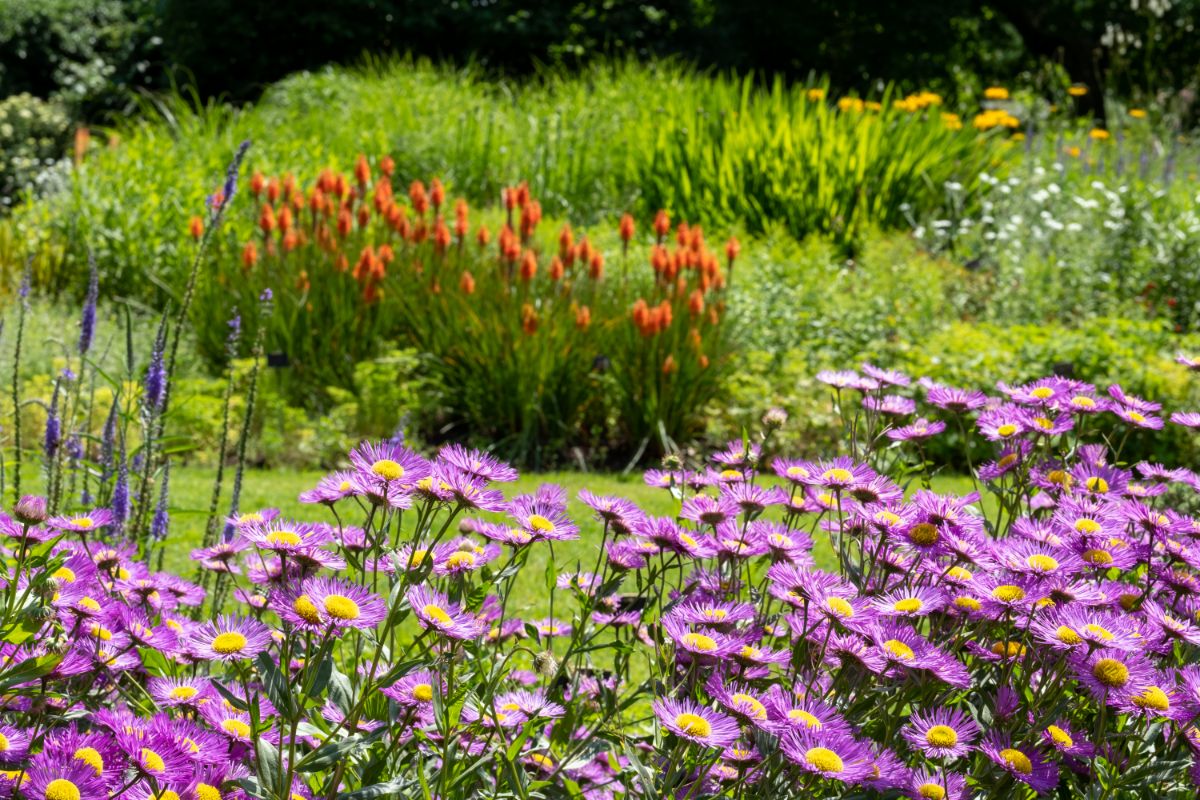 Before choosing a planting site for your plant, you must first put into cognizance the plant's needs and ascertain if they will be obtainable at the intended location.
Things like temperature, air availability, soil, light etc., should all be factored in the site decision-making process.
Soil Type
We really cannot emphasize the importance of suitable soil enough. Bad or unfit soil cannot produce healthy-looking plants; it is highly impossible.
Preferred soil for most perennials is a well-drained and fertile one which is usually one with a Ph level of 6 or 7.0.
For a better result and since your plants cannot get enough nutrients, include some necessary organic matter like compost, leaf mold, manure and the like. What this organic matter do when added is improve the overall quality of the soil.
Add some layers of mulch to reduce the frequency in which you will have to weed and keep the temperature of the soil in a steady cool state.
Plant Needs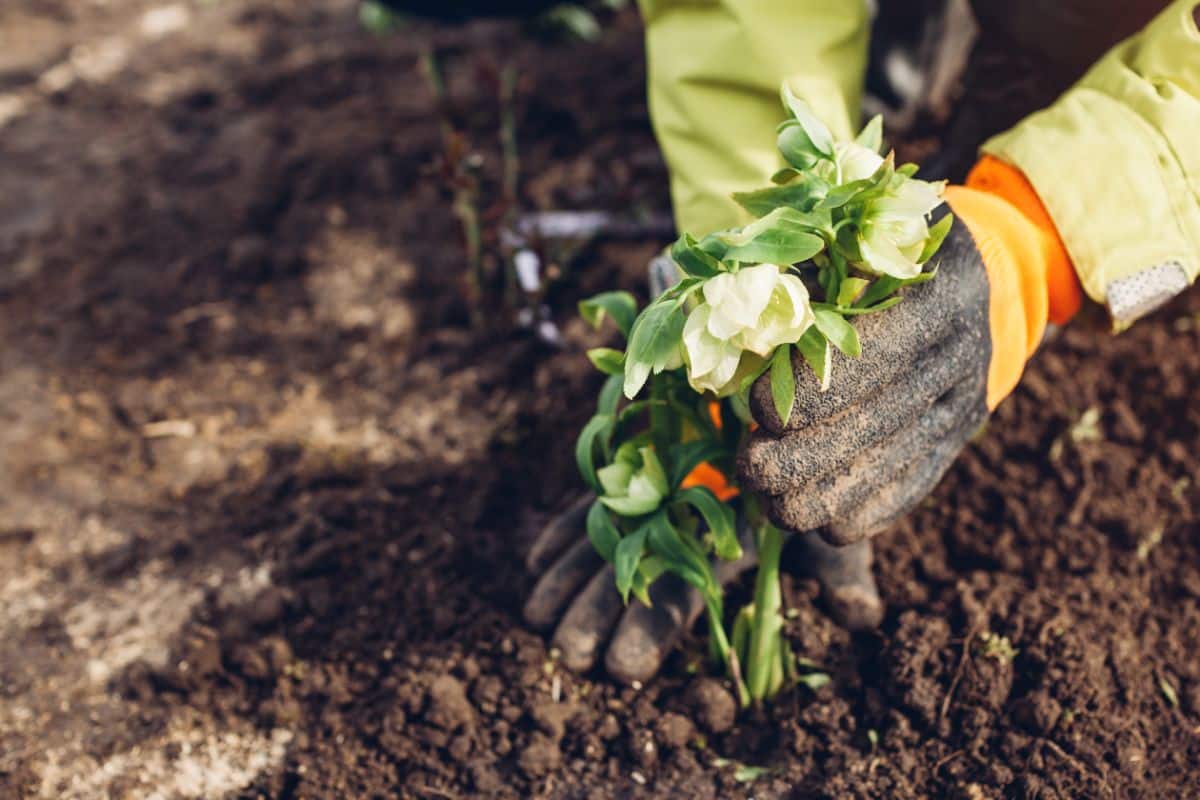 You need to know the kind of plant you intend to plant, its needs, the right soil type, and its growth capacity.
The needs of the plant would determine if you are to have them planted under full/partial sun or shade; knowing the soil type it requires would make you avoid waterlogged soil when, in actual fact, it prefers a well-drained one and its overall growth capacity at maturity would help you in strategically positioning them for planting.
Watering Requirements
We must have read about some perennials that can tolerate a lack of water, but the plants can only be equipped with that ability after they have been appropriately established.
Timely watering plants is one way to establish them in the ground. Have the plants soaked at once and periodically checked, so they do not dry out.
The key is not to water the plants frequently but timely and strategically. Less frequent but deep watering will promote deep rooting of the perennial.
Fertilizer Application
Over-application of fertilizer is not advised for perennials.
How, then, do you know the right amount of fertilizer needed?
To ascertain the amount of fertilizer your plant needs, a soil test should be carried out. The truth is that the bulk of perennials does not require much fertilizer.
The danger of applying too much fertilizer to them is a highly soft growth with the plant, producing much fewer flowers than it ought to.
The best is to do a soil test to determine the exact amount of fertilizer to use.
Plant Support
Perennials are best planted close to a fence. This is suggested because the fence would eventually act as a support for the plant when they begin to grow.
Aside from that, we still have other reasons why plants need support. Anything can make them flop over, cases where they grow so tall and can no longer balance on their weight or when they have been beaten by rain and forced to be bent over.
Support in the form of a stake should be put in place to keep them in an upright position.
For best results, have the staking done before Spring so the plants can grow through and around it.
Frequently Asked Questions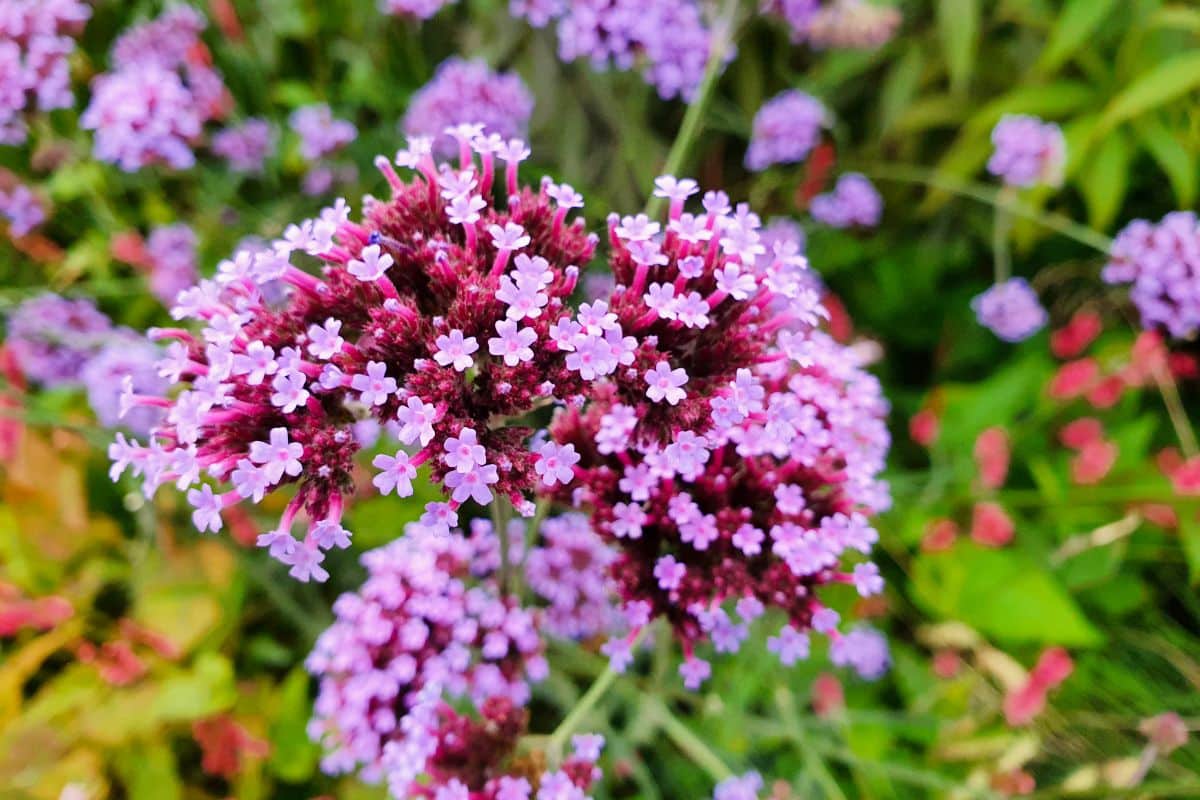 Which Plant Gives Flowers All Year Round?
All though they are a lot, the Verbena first comes to mind at first glance.
The Verbena is one flower that blooms all through the year. Others are the Plumeria, Oleander, Marigold, Canna Lily and a host.
When Should I Plant Perennials?
Perennials are best suited for planting on moist ground. You will find the grounds moist once spring - March to early May.
Alternatively, you can have them planted during Autumn - from September to October.
What Is The Longest Flowering Perennial?
Perennial plants that are long-lasting with bloom periods that last year after year are perfect for low-maintenance landscapes.
You would find some of these perennial plant flowers for less than 5 weeks, but we still have others whose flowering is measured in months.
An example of perennial plants that fall into this category is Catmint and Coneflower.
Conclusion
Perennial flowers are no doubt a top choice for your garden. This article opens you up to an array of perennial flower varieties outlining their unique peculiarities and how to go about caring for them.
It is pertinent to remember that only the right preparation, right planting methods and consistent aftercare of the plants would result in many years and decades even of their beautiful display.