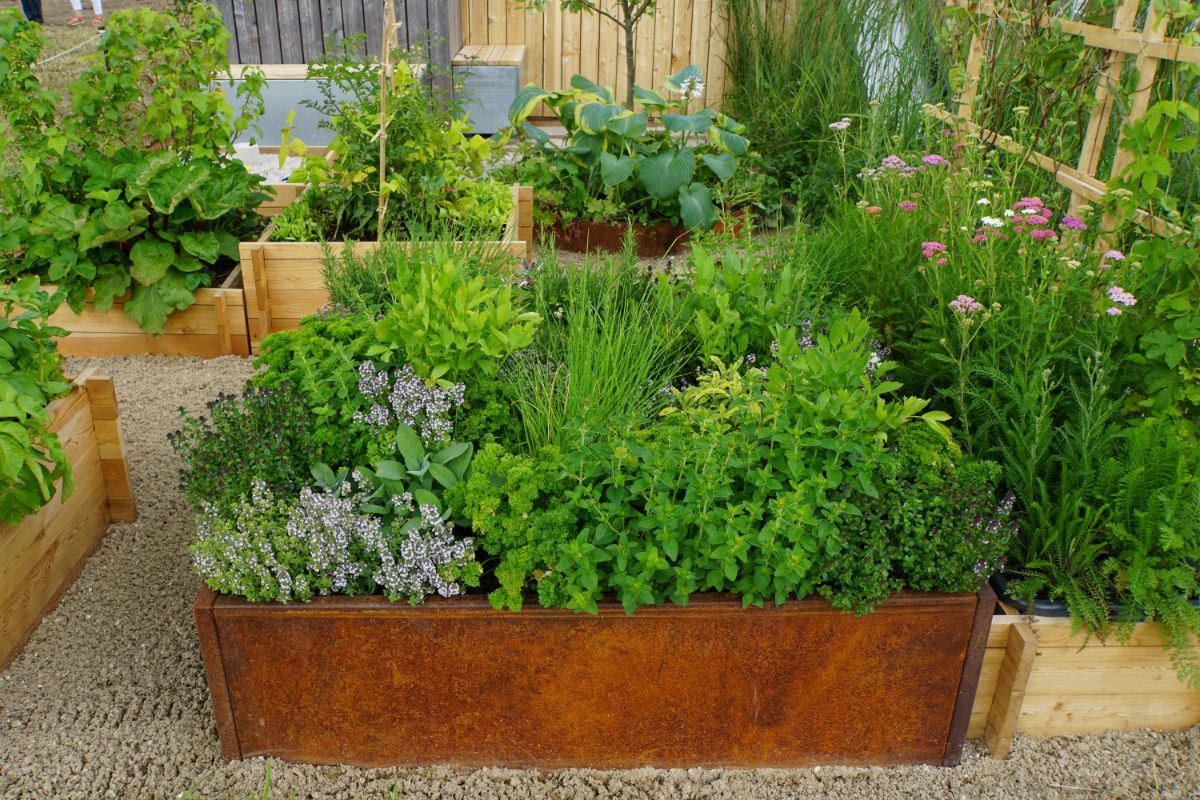 People grow and maintain gardens for different reasons. Some just want a beautiful garden space, others maintain a garden to keep them busy, but the general aim is to have a healthy, edible and frugal garden.
This article is focused on highlighting the different types of perennial herbs for a frugal garden, the benefits attached to each one of them and the best ways to grow and take care of them.
Let's get started!
Jump to:
What Are Perennial Herbs?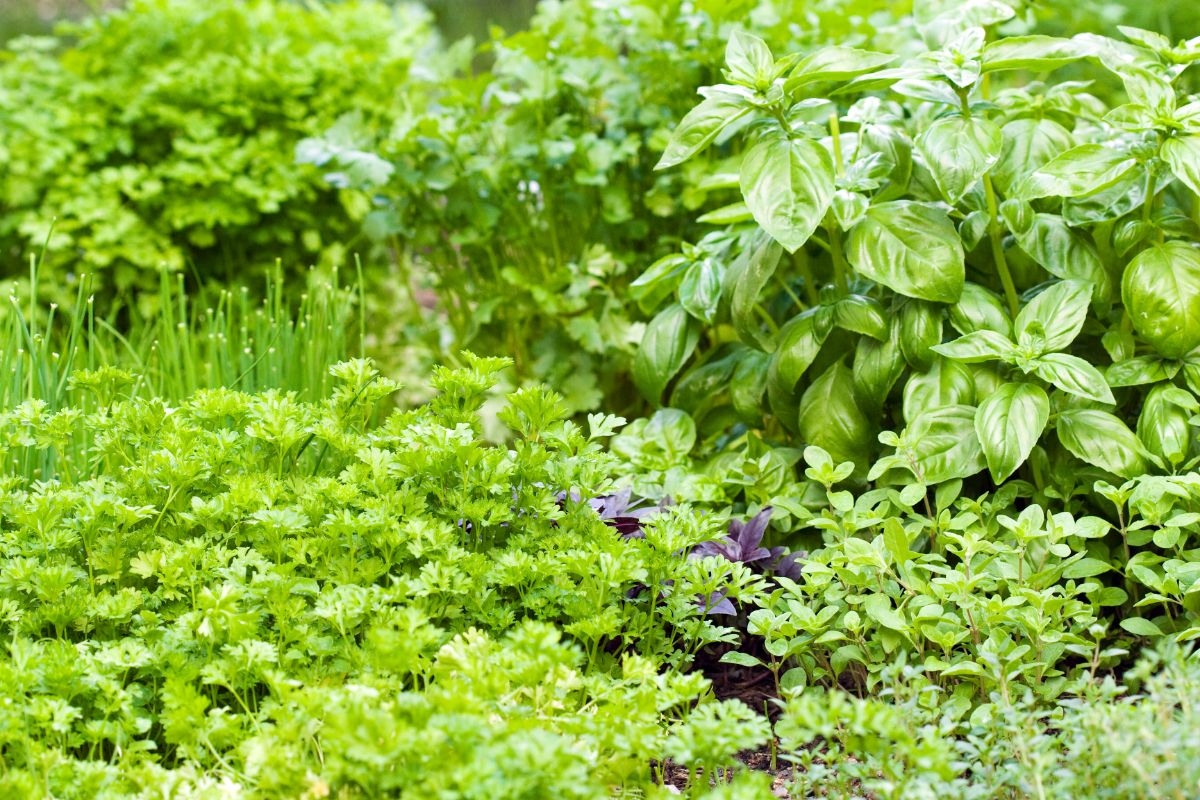 Perennial herbs are plants with culinary or medicinal uses that keep returning each year, as opposed to annual plants that last for a year tops or biennials that last for two years before completely dying off.
For perennials, you do not need to have them manually replanted. They are built with a long-lasting life span ranging from 3 years - several decades.
Do you wonder how these plants manage to grow back? This is actually made possible as a result of an underground root system that is capable of self-seeding.
For perennial plants, the bulk of their energy is inwardly diverted in anticipation of the dormant period. This stashed-up energy and resources aid them upon the return of the start of the next growing season, with little to no additional human input.
Perennial Herbs For A Frugal Garden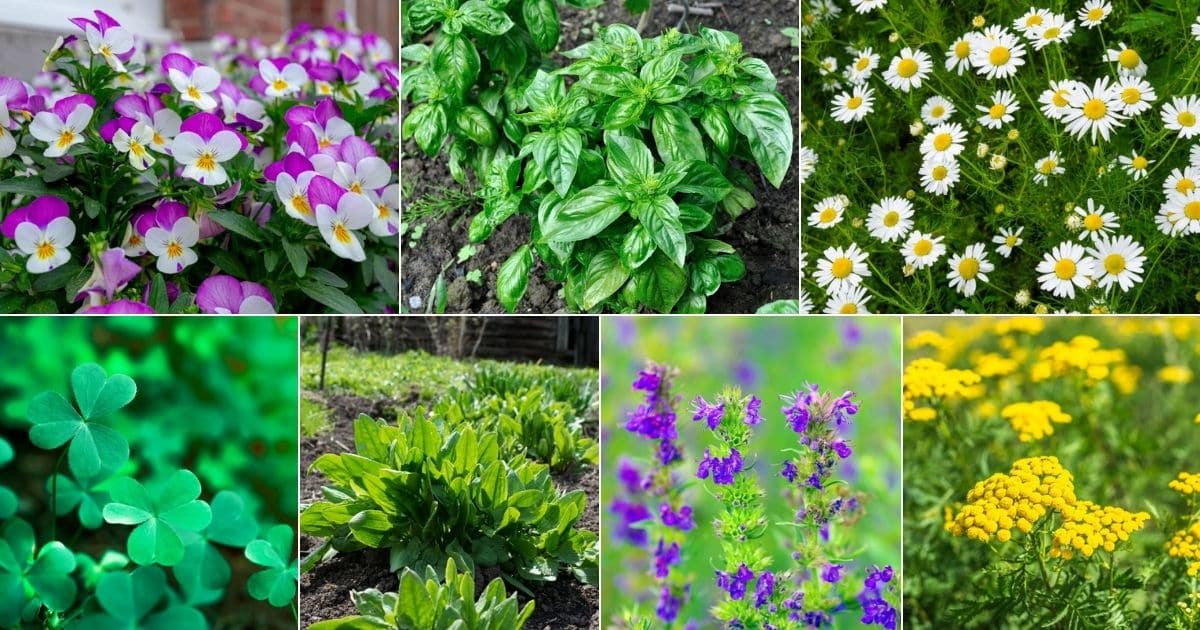 We can give you a thousand and one reasons why you should have perennial herbs planted in your gardens.
We are all aware of just how useful they are in the culinary world, but that's not the only thing they are about.
Most perennial herbs have inherent medicinal properties and have become part of the ingredients used to prepare some herbal medications. There's also that super effect they have on pests, making them effective for pest control and management.
Did you also know that perennial herbs are infused into the production of some natural beauty care products and home cleaning agents?
Perennial herbs draw pollinators, predatory insects and other beneficial wildlife, but you will find them very easy to plant and manage.
We have outlined for you 41 of the very best, low-maintenance perennial herbs that would be perfect for your frugal garden.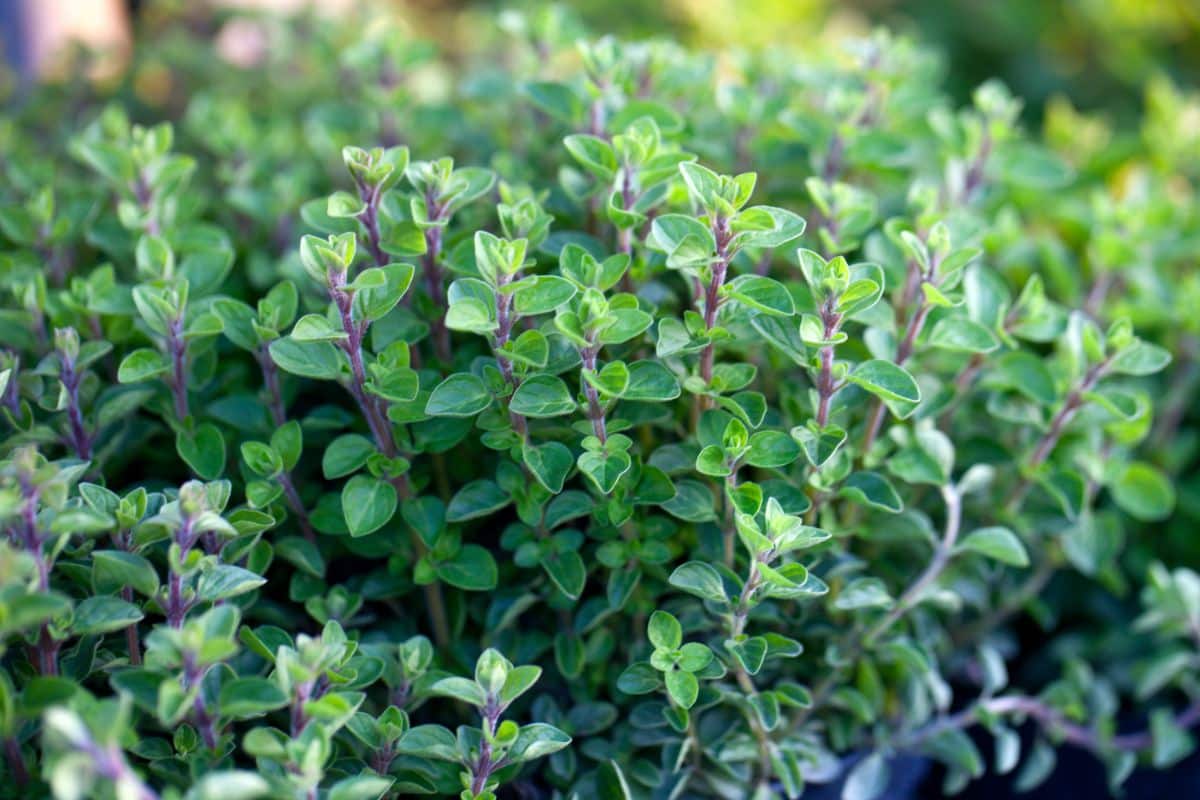 One example of a versatile perennial herb is Oregano. This perennial plant is a highly functional one.
It is used to repel pests in the garden and kitchen, especially in the Mediterranean style of cooking, and in producing beauty care products, perfumes and traditional herbal solutions.
An additional benefit of Oregano is that it can either be used fresh and unprocessed, dried and processed in cooking.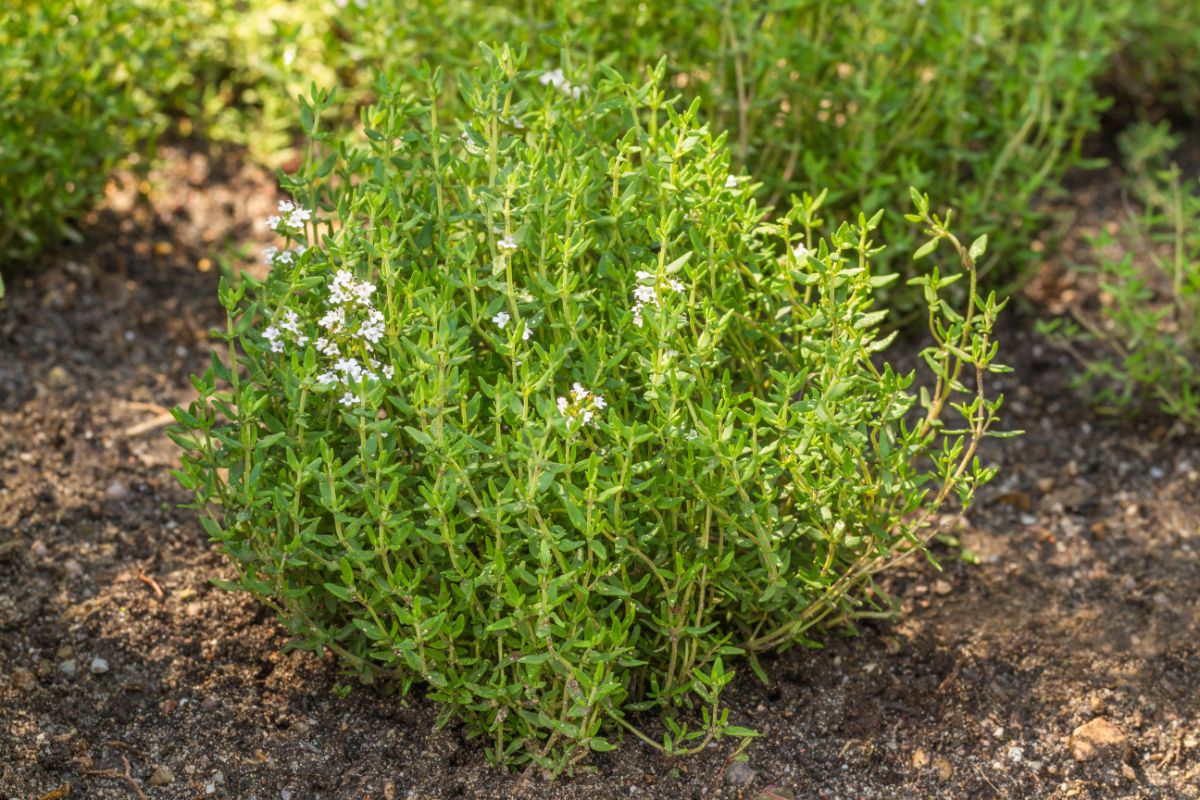 Thyme comes in many variants, with each one individually unique in itself. This opens you up to diverse flavors and the aroma of seasoning for your delicacies. But, that is far from being its only use.
This perennial plant, when grown, attracts to itself 'Syrphidae' or, in layman's language, hoverflies. The advantage of these hoverflies is that they are drastically reduced through the process of predation, the aphid.
Thymes can also serve as fantastic ground covers because of how they spread.
Many people find it difficult to do without thyme because of its potent flavor and the fact that you can choose between that and a more subtle one.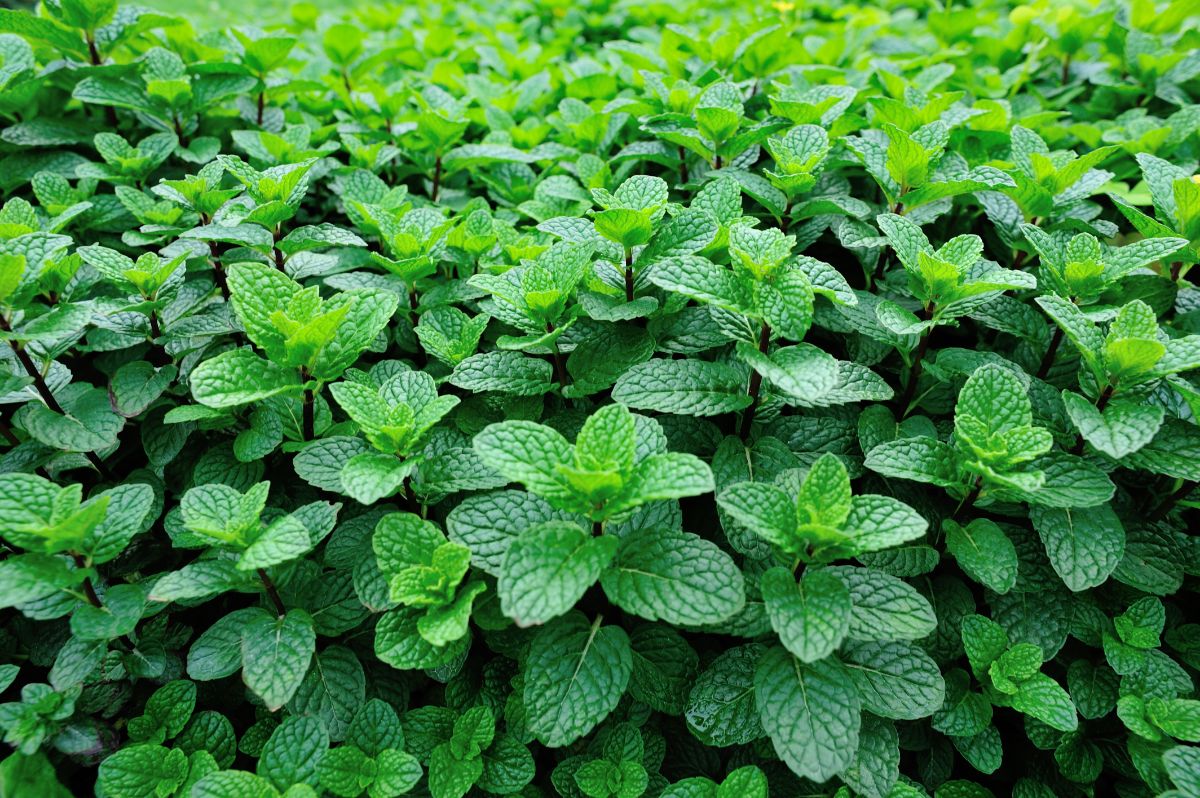 If you are new to perennial herbs gardening, the Mint plant is undoubtedly an excellent place to begin from. We recommend this because of how less problematic it is.
They are more likely to survive from one complex condition to another. That's not all, though; you also get to enjoy an array of different variants of Mint with very distinct flavors and aromas to choose from - apple mint, lemon, chocolate etc. The Mint plant leaves you spoilt for choice.
Let's leave cooking for a second and focus on some of the uses of Mint in the garden; this perennial herb will drive away harmful pests and insects and can effectively serve as a ground cover. They will do well when used in forest gardens.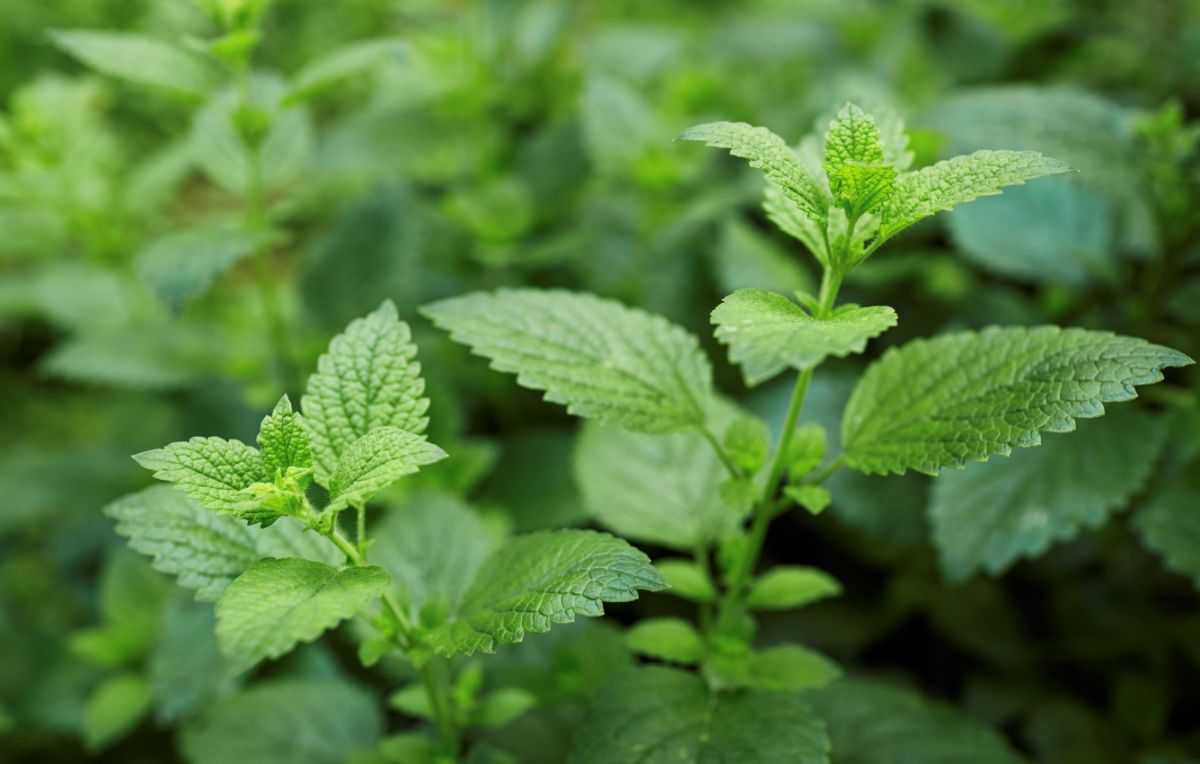 The lemon balm, like the name suggests, has a distinct lemon flavor, taste and scent and is sure to make a difference when used for your meal preparations.
Flies and ants find them very repulsive, while bees and other beneficial insects are drawn to them. Its soil requirements are light and moist.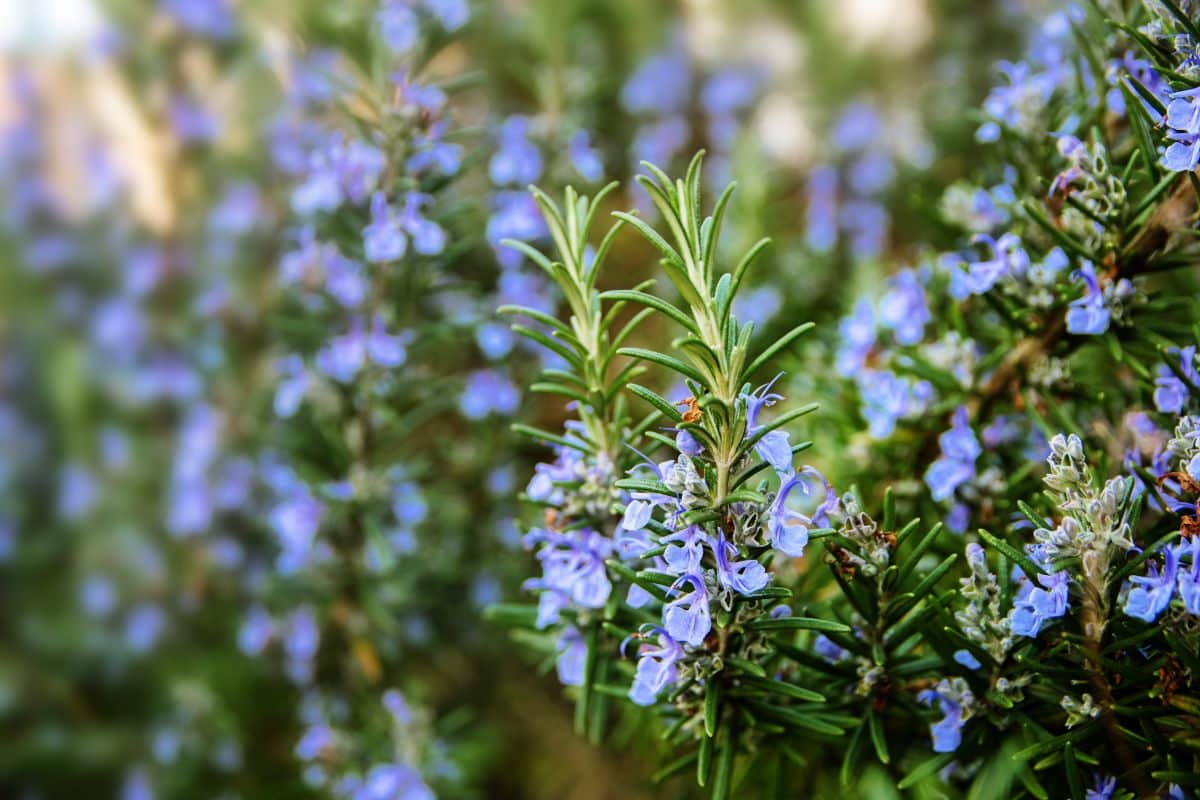 Quite a popular one. Rosemary is one plant that can be found in many gardens. It is pretty hardy and belongs to the category of perennial herbs that take kindly to drought.
So, if they happen to be planted in places with little to no rainfall, they will find a way to get by. That is how sturdy the plant can be and why it is a must-have for your frugal gardens.
You can also have it conveniently planted together with other perennial herbs that share exact growth needs.
Besides being used by culinary experts, herbal medicine formulators also use it for medicinal purposes.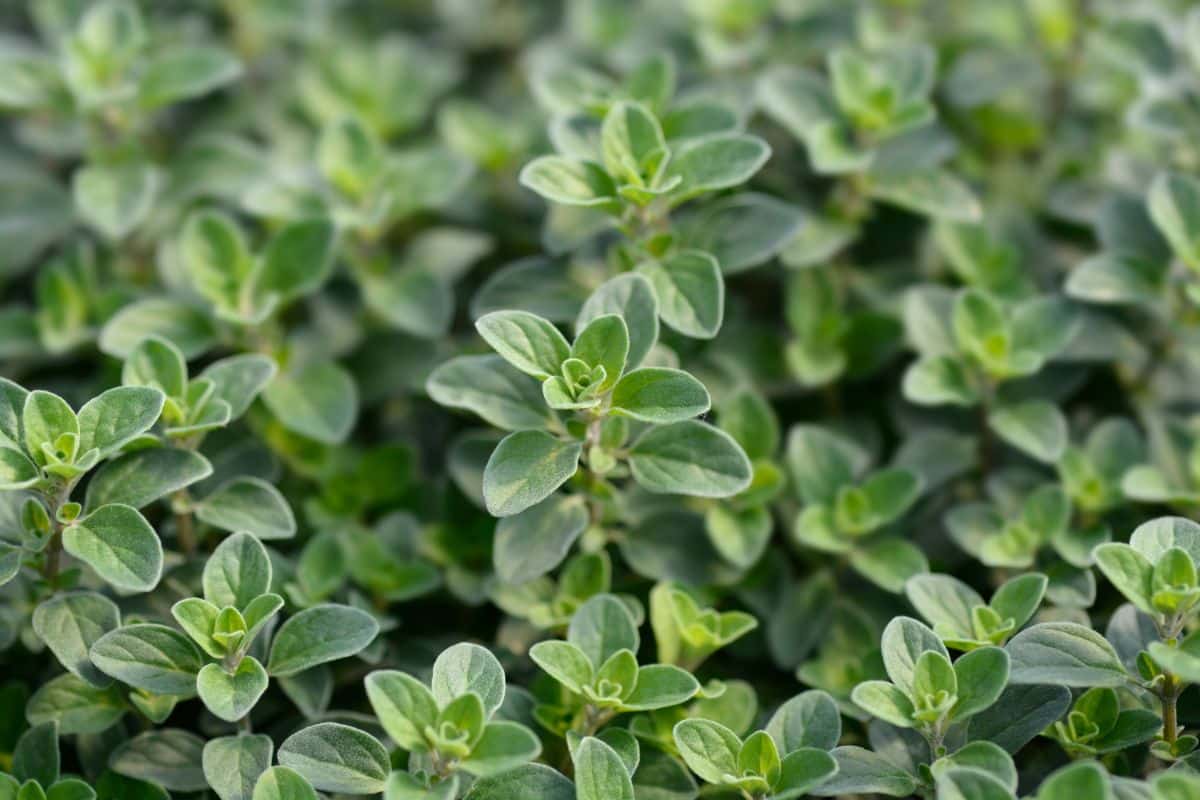 If you are looking for a very mild flavor and scent herb, then the Majoram is just the one you need. This herb is typically used in the culinary world to prepare tasty dishes.
You can infuse it into your meals by adding some fresh slices towards the end of your cooking in order to retain its freshness.
The sweet Majoram has some striking similarities with the Oregano. It can also be used in producing herbal solutions and other beauty care products.
One reason you should plant the Majoram in your garden is their attractive flowers; they are stunning even to bees and other useful creatures.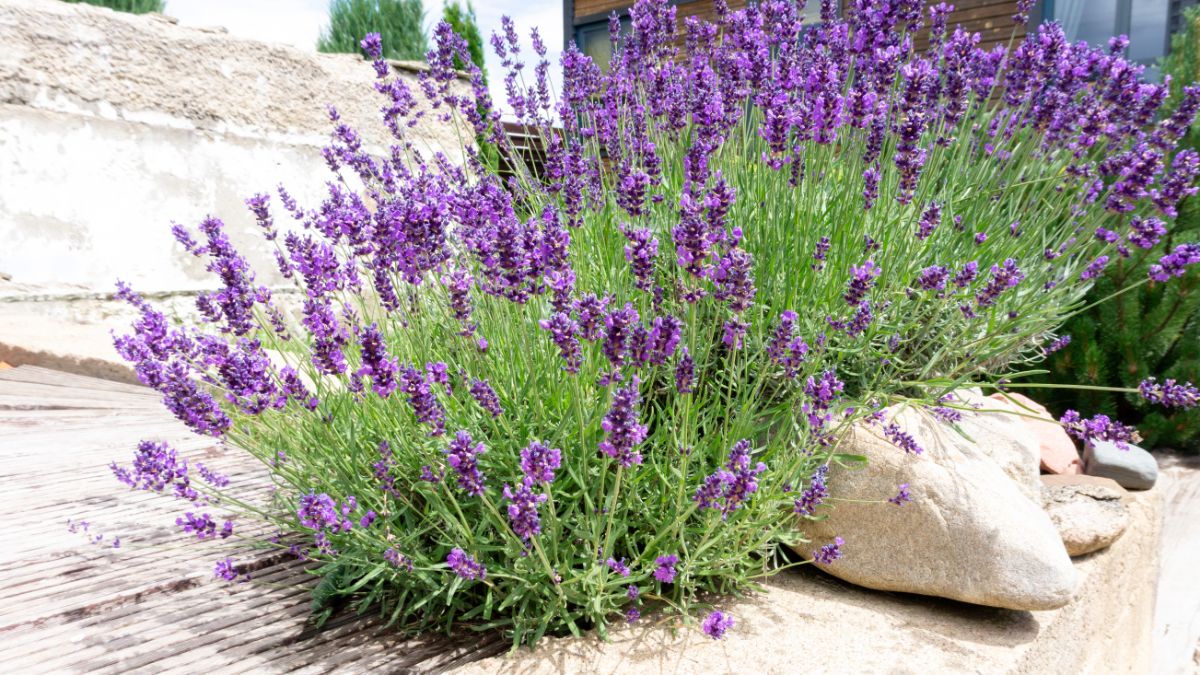 Unlike other herbs that have more culinary use, lavender is really not one to be used much that way.
You would find them used more often in the production of beauty care or cleaning products, perhaps because of the beautiful fragrance it exudes.
Lavender also has some soothing properties, which is why it is added in preparing herbal solutions.
It is purely a Mediterranean herb that is beneficial for the garden. It gives a bountiful yield, more than enough for you to use at home.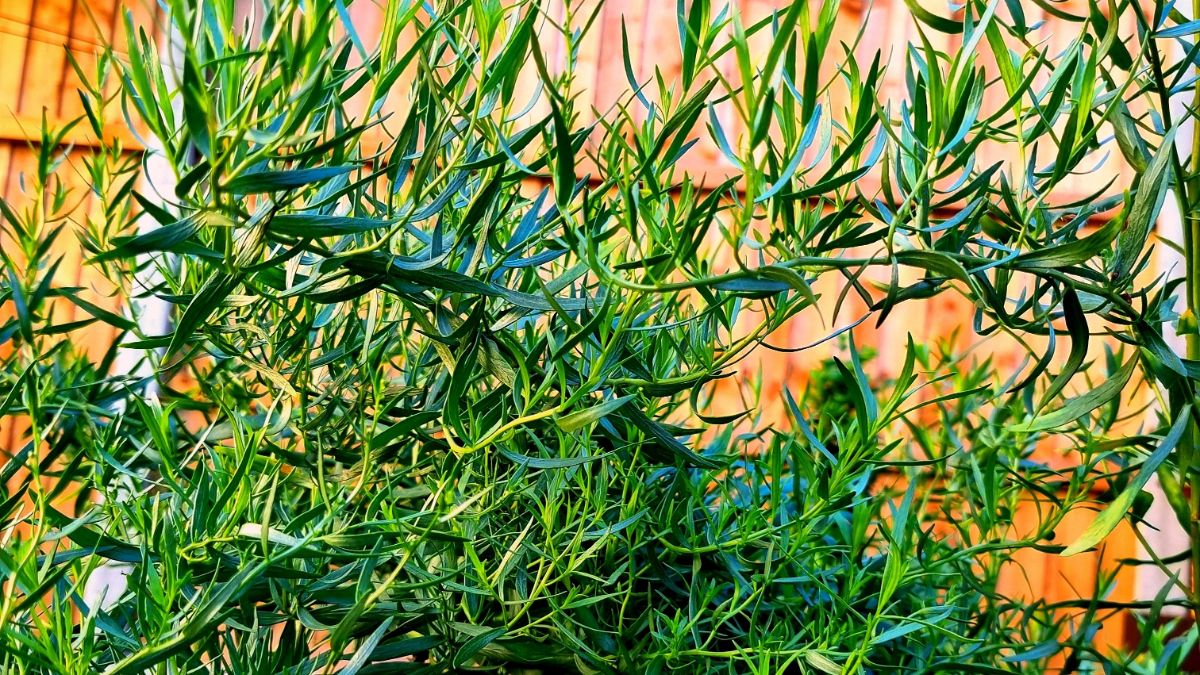 The French Tarragon has so many good sides to it. It is perfect when grown as a companion plant. It holds for you and your family so many benefits when planted together with pepper or eggplants.
Culinary experts have also discovered and fallen in love with its strong aromatic leaves. They have it added to dishes like salads, fish or chicken, and it comes out pretty good.
French Tarragon is a very sturdy plant; it will survive in dry and non-rich soil. For best results, have it planted in a sheltered place where they can receive adequate sun supply.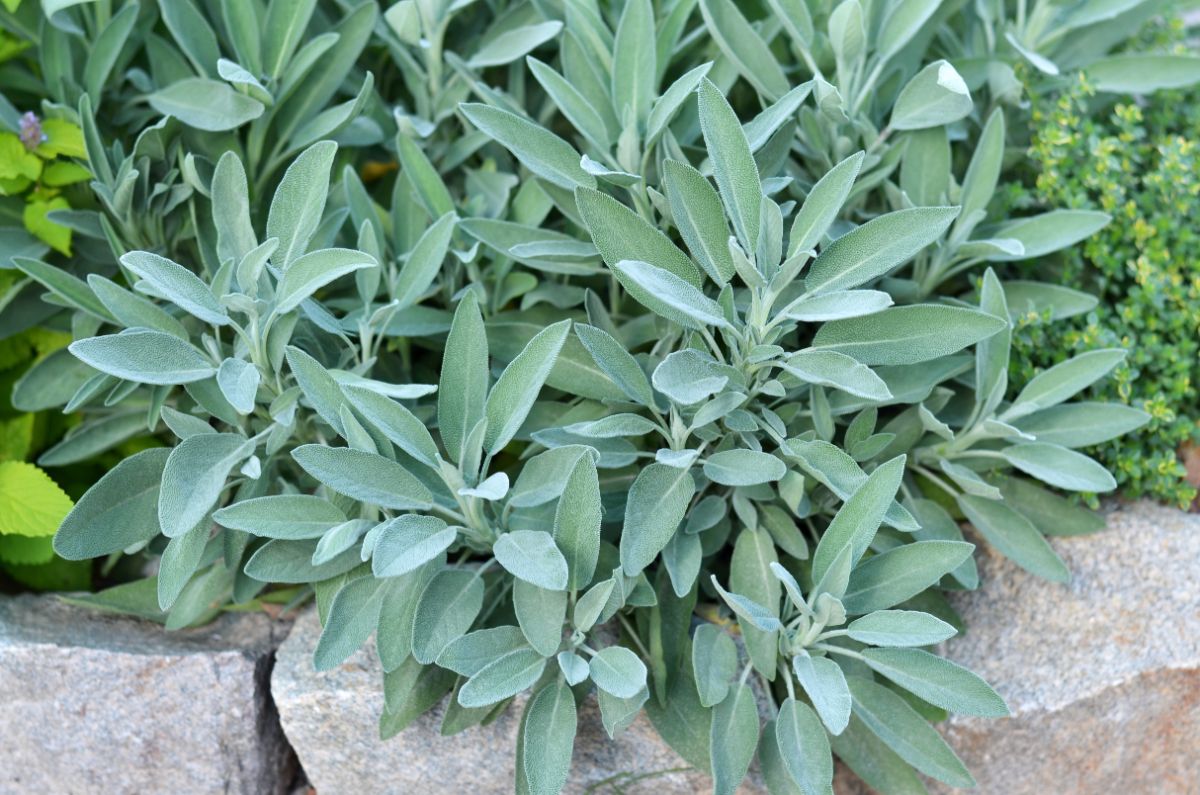 A culinary herb, no doubt, Sages also have a history of being used for medicinal purposes. They are said to be very good for the human digestive system, amongst other things.
They also strongly attract bees and other pollinators like it, helping fruits and vegetables in the process.
The Sage is one aromatic herb when planted alongside other plants encouraging inclusion in polycultures. Sage requires dry soil and ample sunlight. It has also been noticed to tolerate drought, albeit temporary ones.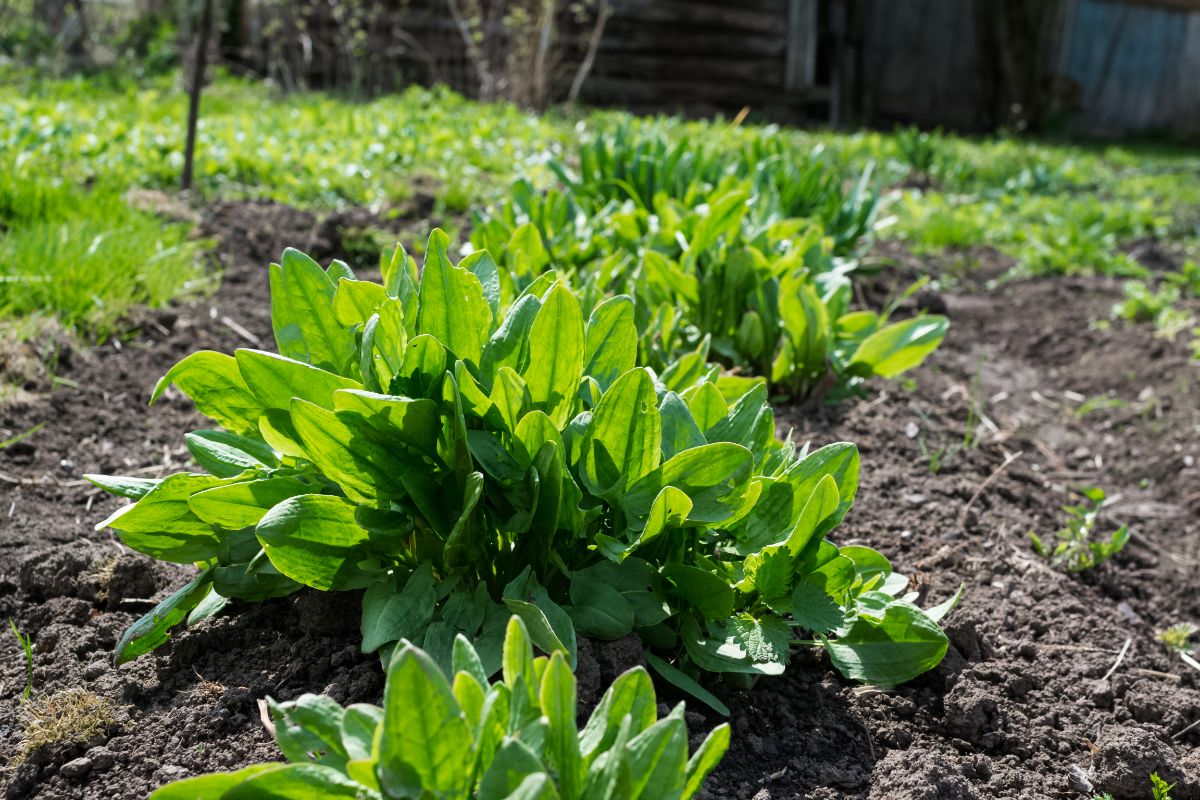 The different variants of the Sorrel plant grow leafy greens that are slightly lemon-colored. These leaves are found to be super perfect for salads. You should, however, be careful and avoid consuming them in large quantities because of the oxalic acid present in them.
Sorrels are not precisely too picky when it comes to soil types and conditions; plus, you can find them available in different varieties.
Like many perennial herbs, Chicory is also gifted in attracting useful wildlife. They have some bitter leaves, but that can be remedied by having them blanched to reduce the level of bitterness.
Alternatively, you can have them plucked out during winter when they are less bitter.
The Chicory's yet-to-be mature root can serve as a vegetable, which can further be used in the preparation of soups and stews, giving it a rich flavor and a pleasant color.
Medically, Chicory has been proven to have a positive effect on the liver and entire digestive system.
The best way to have them planted is under full sun plus well-draining yet, moist soil.
The Winter savory herb has a lot of things in common with its fellow bunch of perennial herbs; they repel insects and pests and attract helpful wildlife, are aromatic perennial herbs, and require full sun to grow well.
Winter Savory is a sturdy plant; it will survive even when planted in nutritionally deficient soils and arid conditions.
The plant is known to have so many positive effects when used to prepare herbal solutions. At the same time, the leaves serve very well as a garnish that can be used raw or cooked, as a flavoring in diverse recipes or when processed to make teas.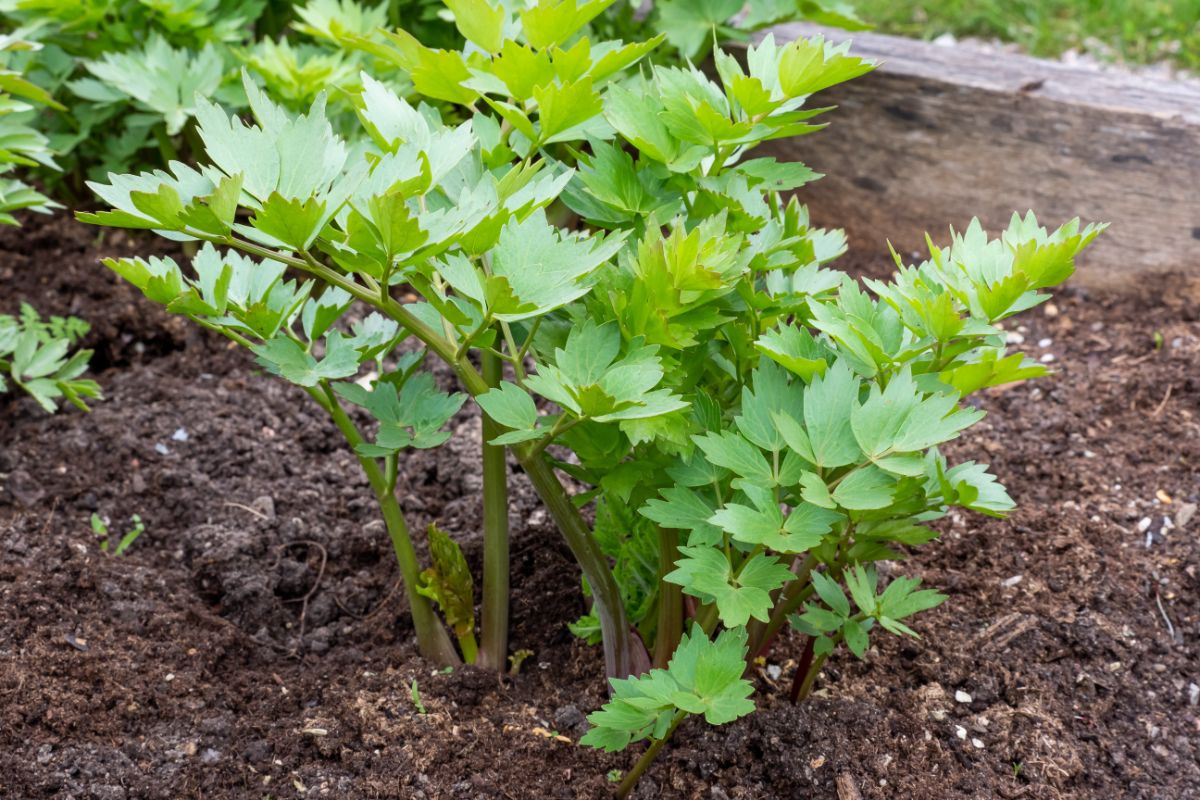 The lovage is a perennial herb that is very easy to grow. It can thrive in different soil types and under varying environmental conditions. It also attracts valuable wildlife like most perennial herbs.
When used in the kitchen, it leaves the dishes with a yeasty celery flavor.
The lovage leaves are available in abundance from early Spring to late Autumn, and they can be used fresh or dried.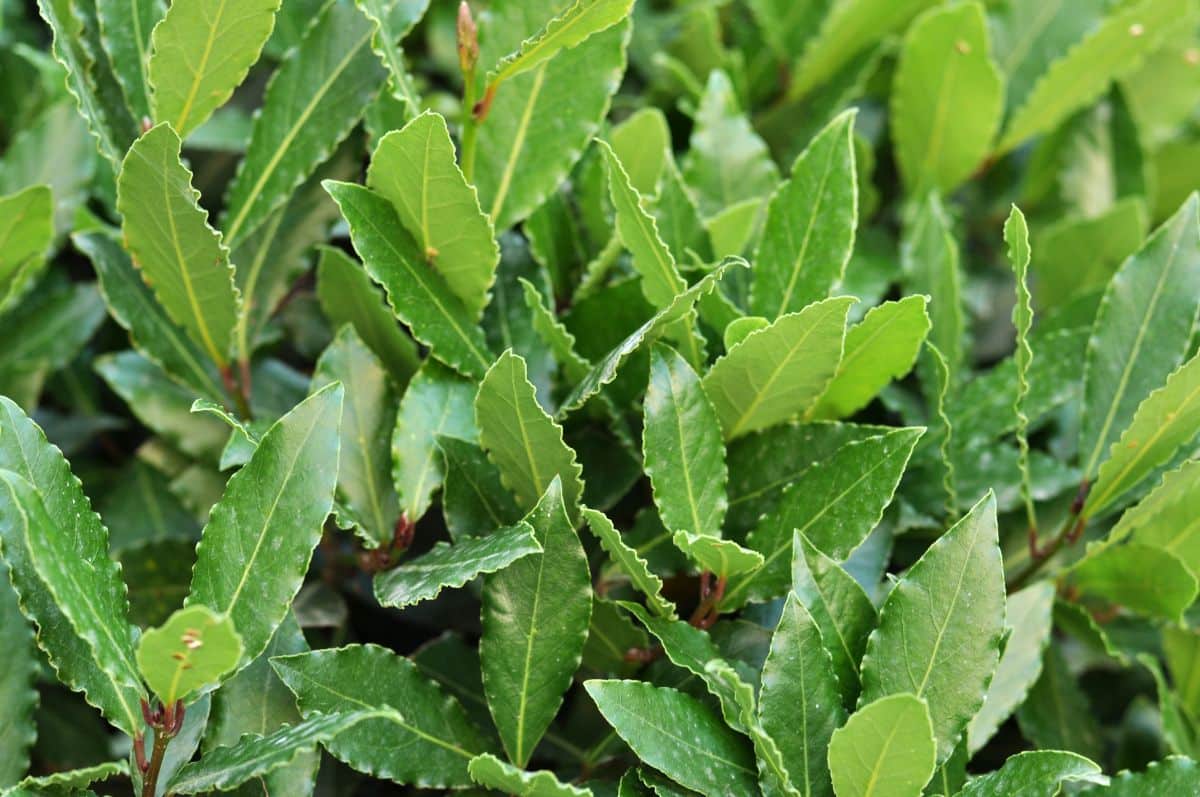 The Bay leaves are prevalent in most countries of the continent. They are mainly used as pot herbs. Asides from that, they are used as a flavoring for stews, soups and other food recipes.
Apart from its culinary uses, there are other advantages to planting bay leaves in your garden. Not only are they resistant to diseases and pests, but they also extend their unique quality into protecting nearby plants from being infested by pests and pests causing diseases.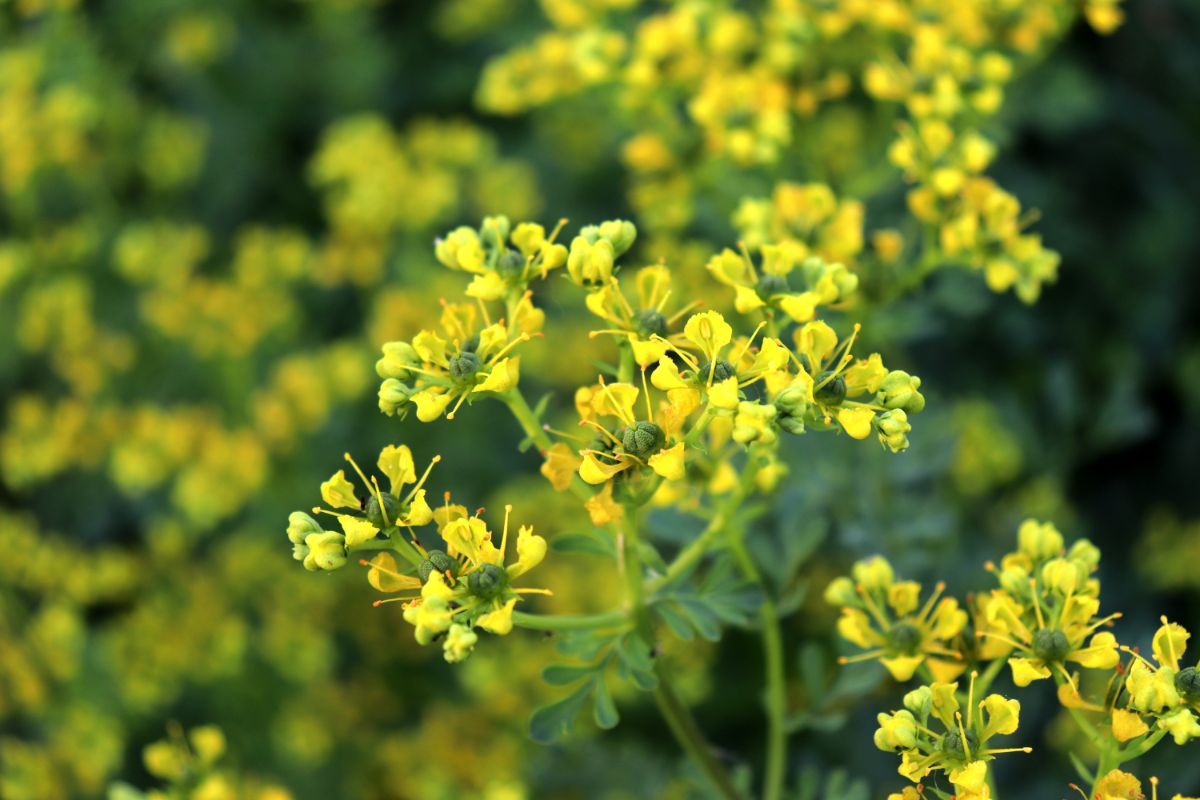 Rue leaves have a very fascinating orange-like fragrance. It is another pot herb, too but dangerous when consumed in large quantities.
This plant is excellent at repelling specific insects. As a matter of fact, its pest control qualities become highly active when it is grown close to raspberries and roses.
Here's a fun fact; dried rue, when strategically placed in wardrobes, will drive moths away.
For the best result, have them planted on an open and sunny site.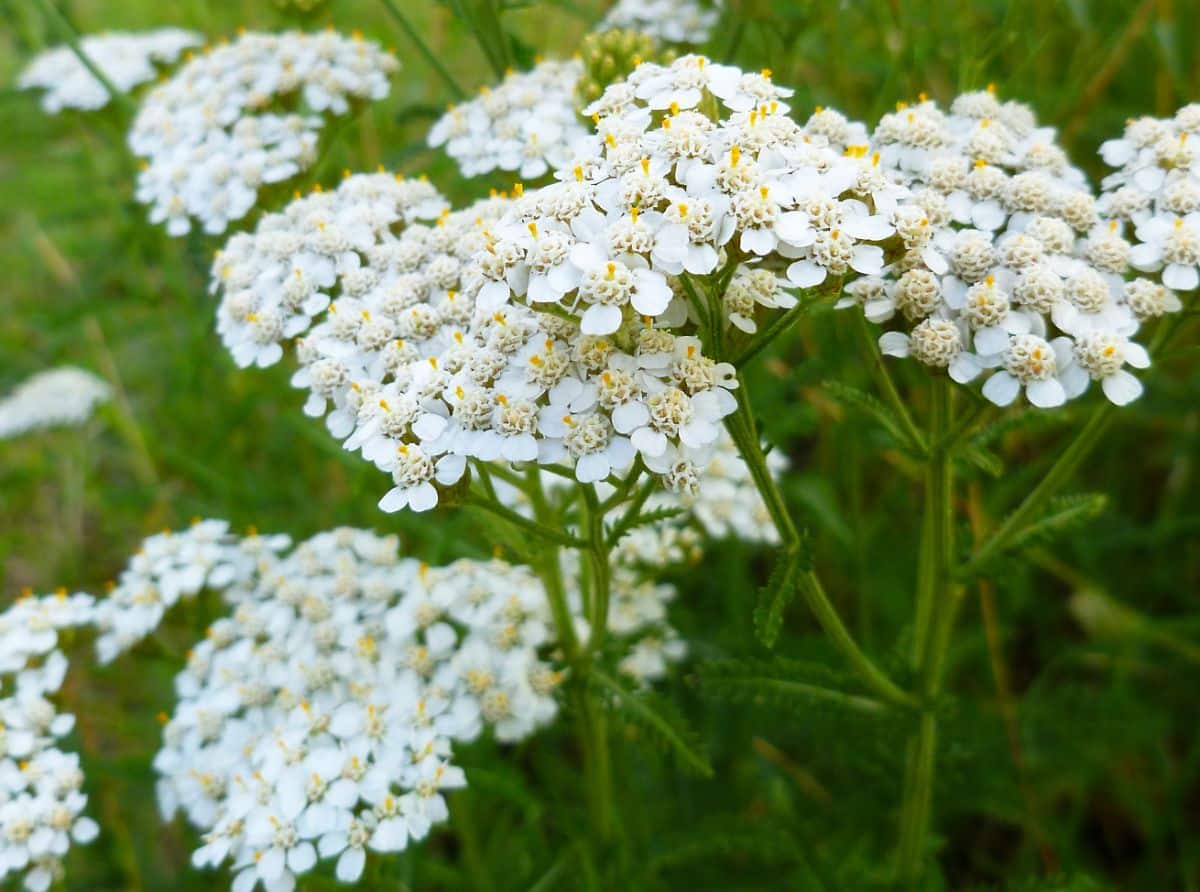 With a long-standing history of its importance in making herbal solutions, it is no surprise why we have this perennial herb on our list.
The Yarrow plant's healing properties are not just effective on humans alone but also on the entire ecosystem of your garden.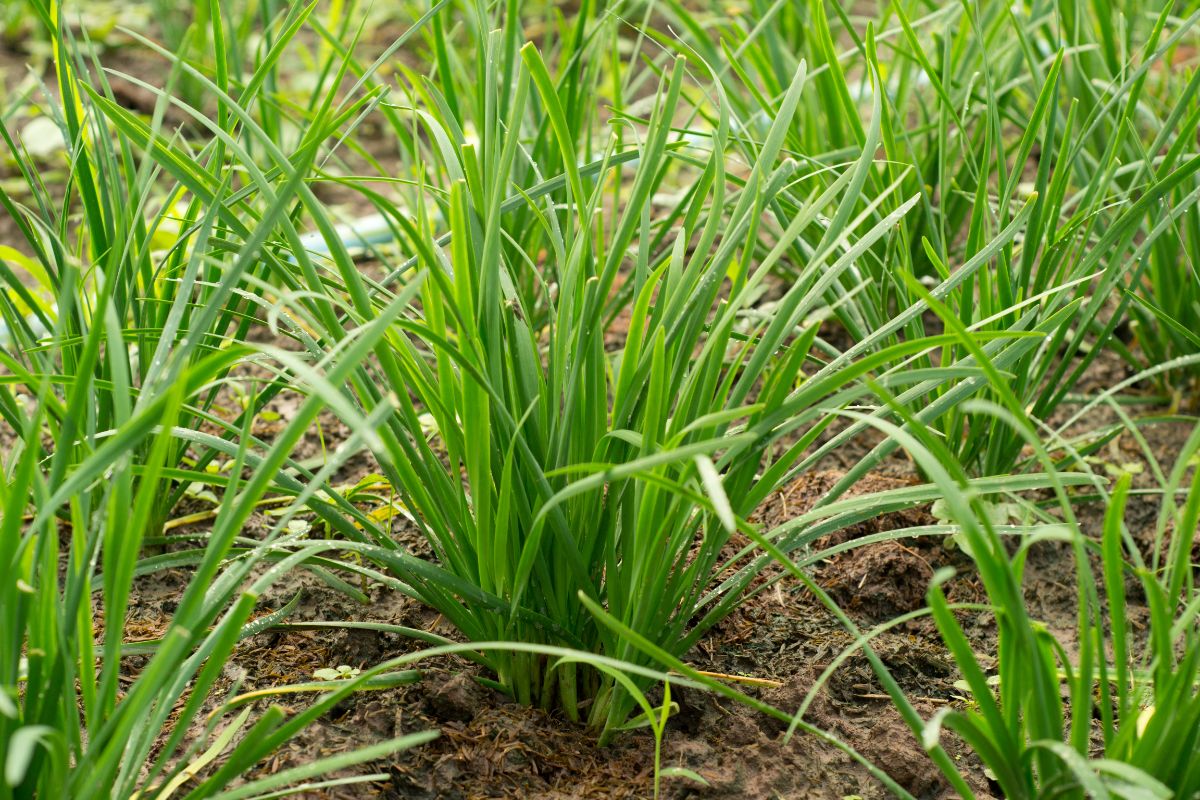 Belonging to the same family of regular chives, garlic chives, just like other chives, are armed with so many benefits. They are a cross between garlic and chives; they are primarily used as a garnish and, for some people, salad dressing.
It is best to have them grown with free draining yet, moist soil in a region where they can get full sunlight. They can also thrive under a dry climate and tolerate drought to an extent.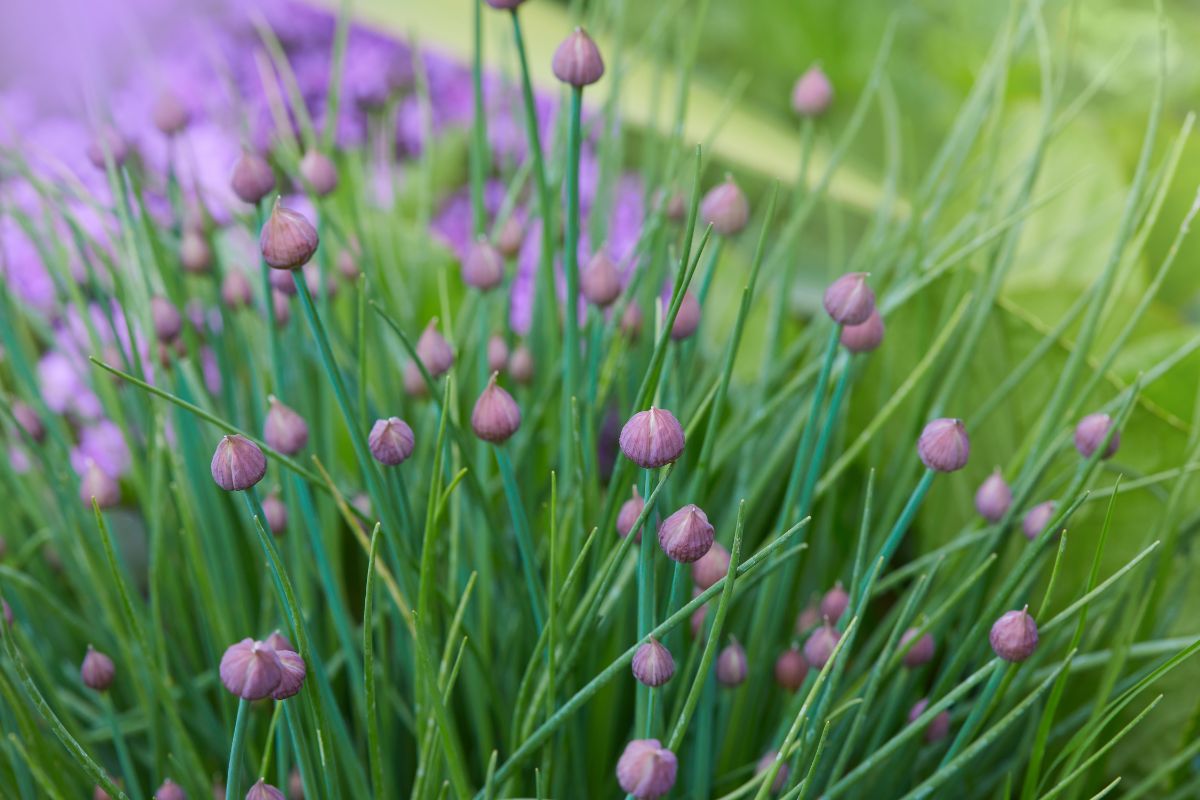 The big umbrella from which the garden chives are culled out from. Chives are also alliums and possess a powerful scent capable of pursuing pests from your garden. This is one unique quality of every herb belonging to the onion family.
Chives can also be a tremendous pollinator-attracting plant when in flower.
Now to its culinary use, Chives are primarily used as a garnish, blessing a wide range of delicacies with their nice onion flavor.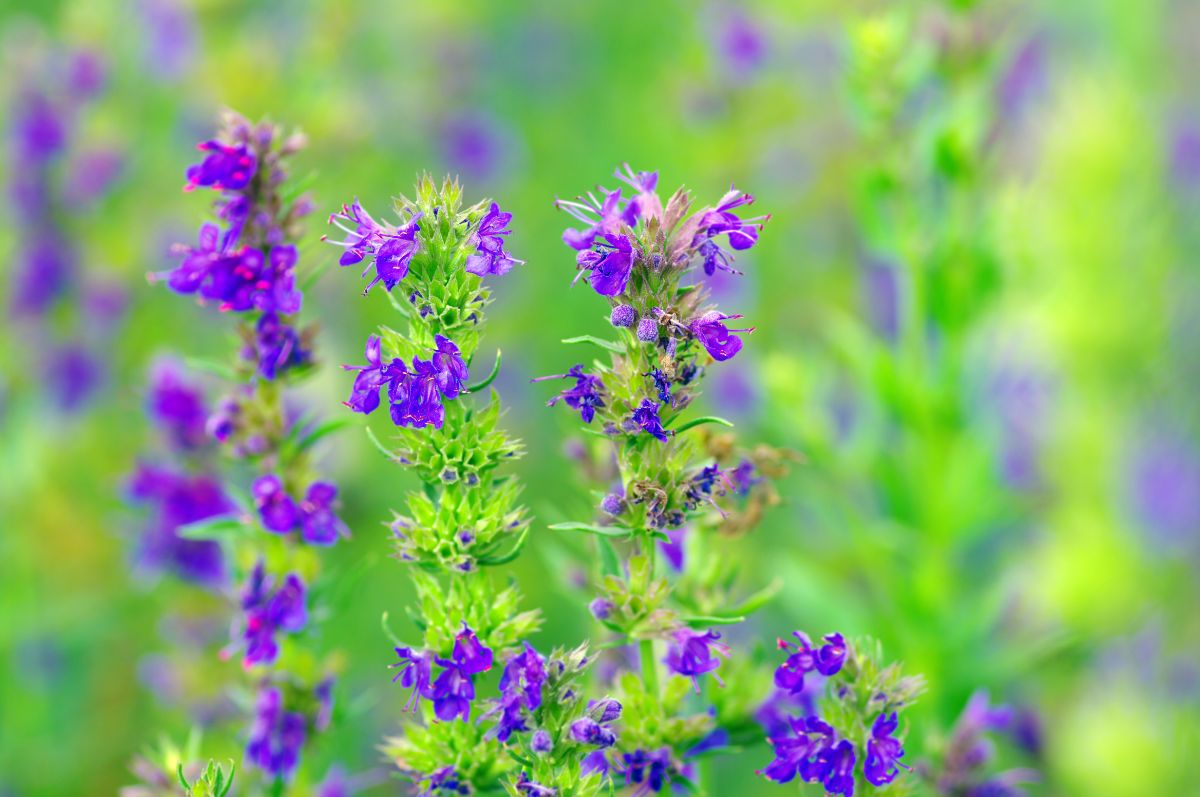 Highly beneficial for both medicinal and culinary purposes even though we see it preferred less these days by people because of its strong aromatic flavor.
Its leaves and young shoot tips are used as pot herbs and flavors. Its flavor, by the way, is a mix of Mint and Sage, splendid, right?
Making tea out of its leaves has been used by some people as a pest control trick. The plant itself helps in repelling harmful insects while at the same time attracting some.
Its growing plant serves as a trap disguised as a crop for cabbage white butterflies, with the goal of keeping brassicas safe.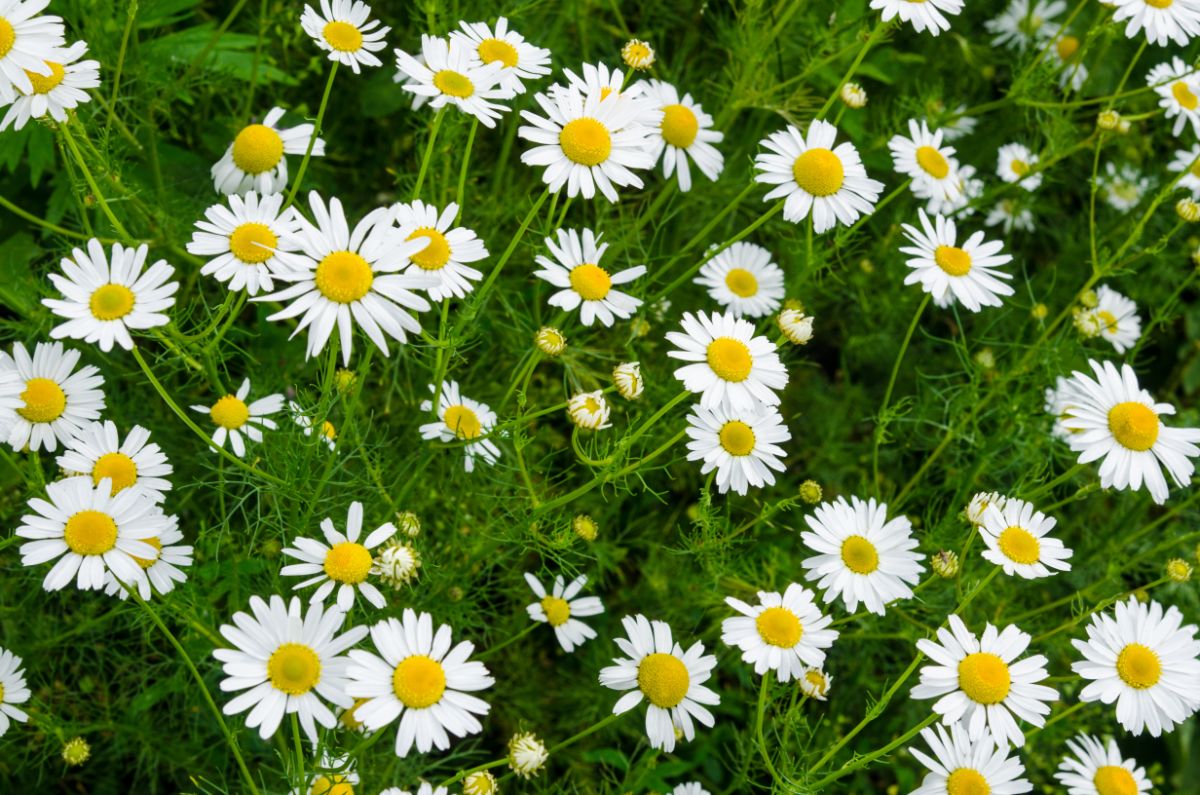 There is another variant of this crop known as the German Chamomile, but it is grown annually. The Roman Chamomile, on the other hand, is a perennial that keeps returning every year. It is advantageous in making household products and for medicinal purposes too.
You would also find them used as seasonings and flavoring for herbal teas or beer.
This is not all there is to the versatility of this plant; it acts as an insect repellant during its growing stage and even when the leaves get dried. It is equally capable of being a mulch material, compost activator or feed in liquid form.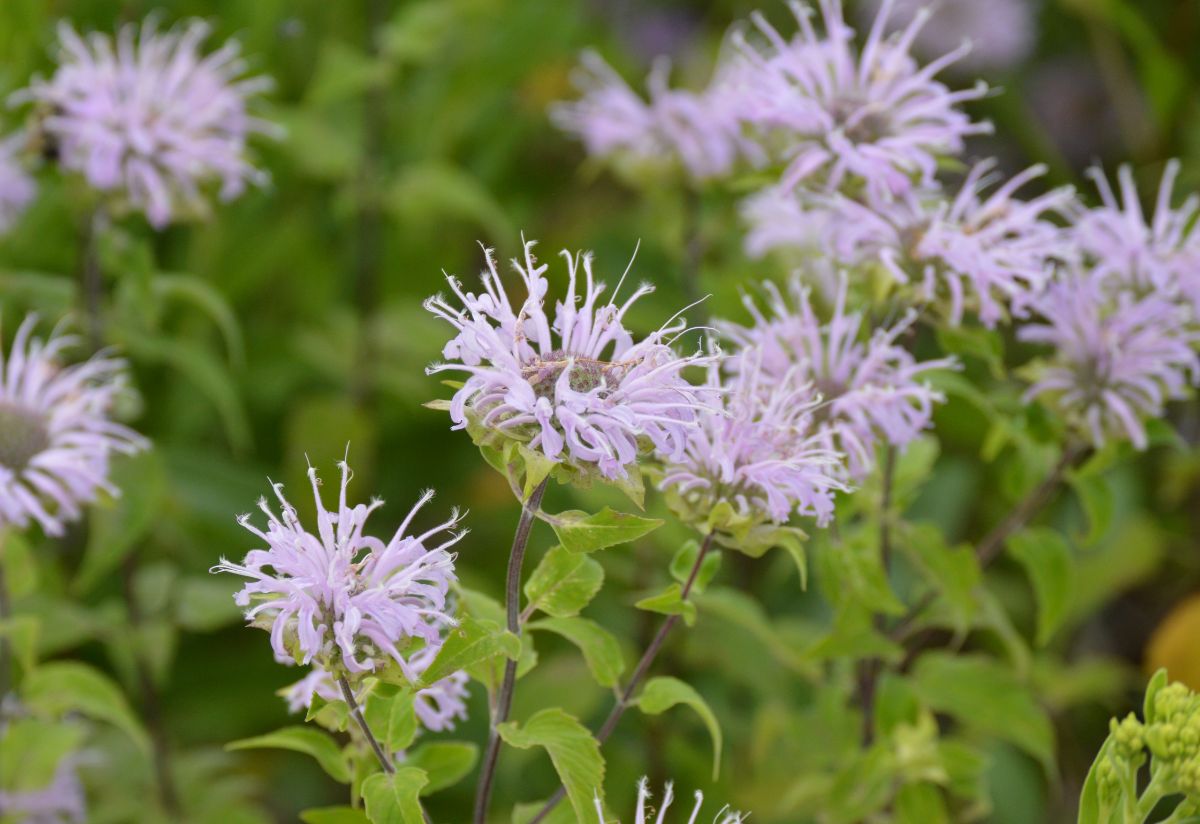 This perennial herb is the same unique ingredient found in the famous Earl Grey tea. Yes, the bergamot can be used to make aromatic teas.
The beautiful thing about it is that its leaves and young shoot tips can either be used raw, cooked or in different types of salads and drinks.
Bees and other pollinators find their flowers very attractive, which is not far-fetched; they are super rich in Nectar.
The advantages of having this crop planted in your garden are mainly for its aesthetic qualities. They make quite an ornamental plant in your gardens.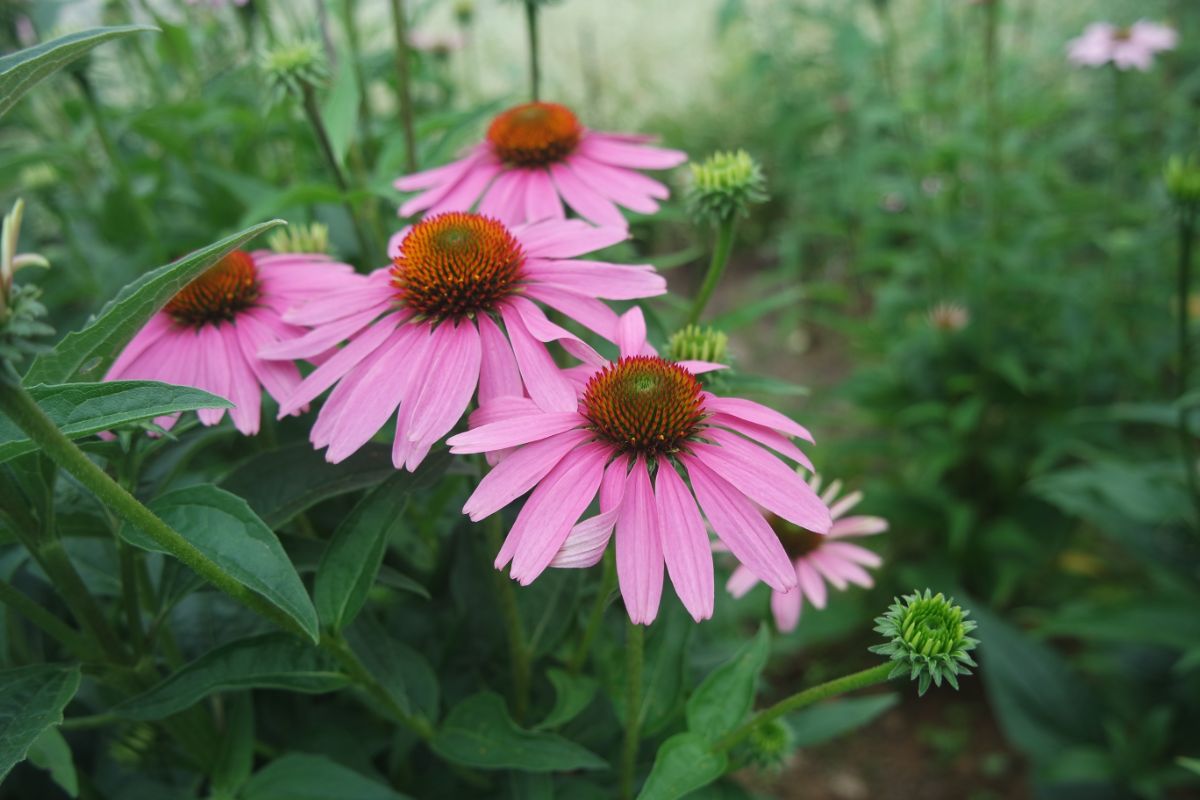 Talking about ornamental plants without mentioning Echinacea is impossible.
It is one plant that has been used as one of the ingredients in the production of Western herbal medicine for years. It is applied in herbal medicine in diverse ways.
Echinacea requires rich loamy soil in a site that is sure to get ample sunlight.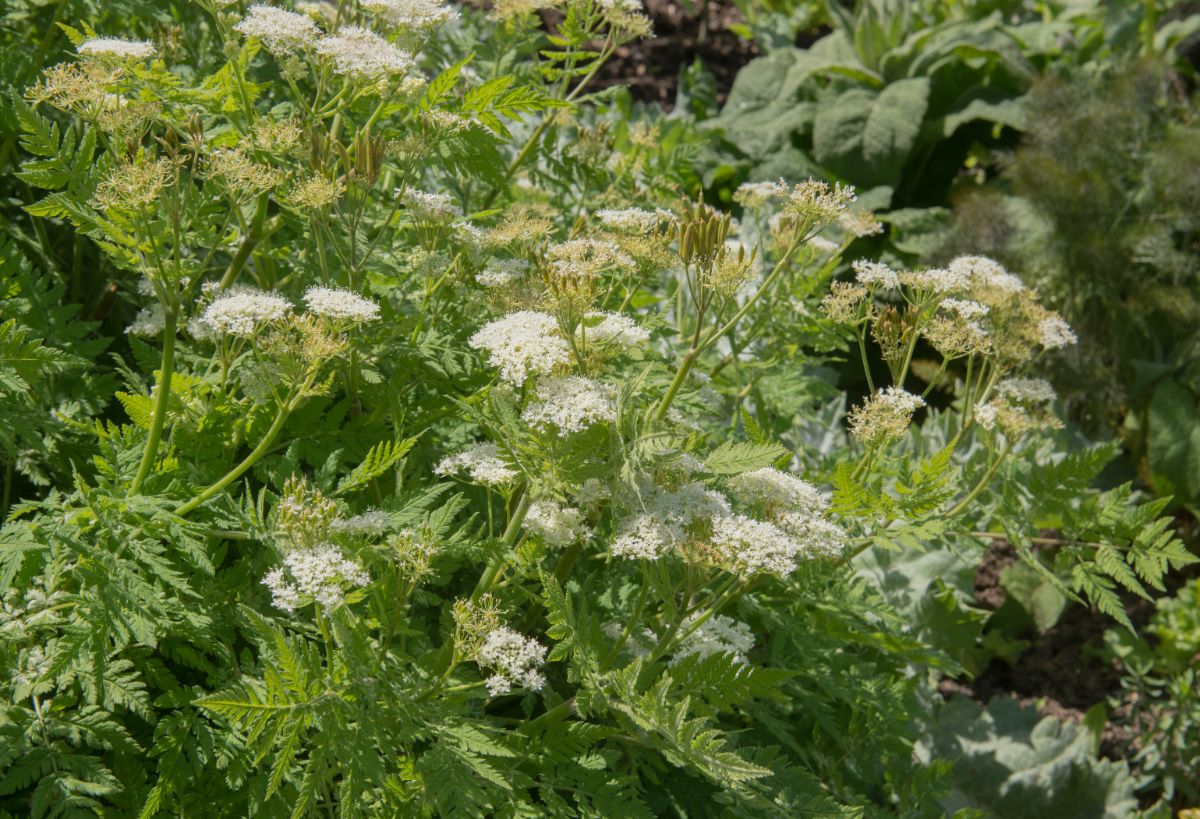 A perennial herb that can be used raw or cooked, giving whatever it is infused in a very strong taste.
Sweet Cicely is predominantly used for medicinal purposes; it attracts beneficial wildlife into your garden and thrives well when grown on very fertile soil.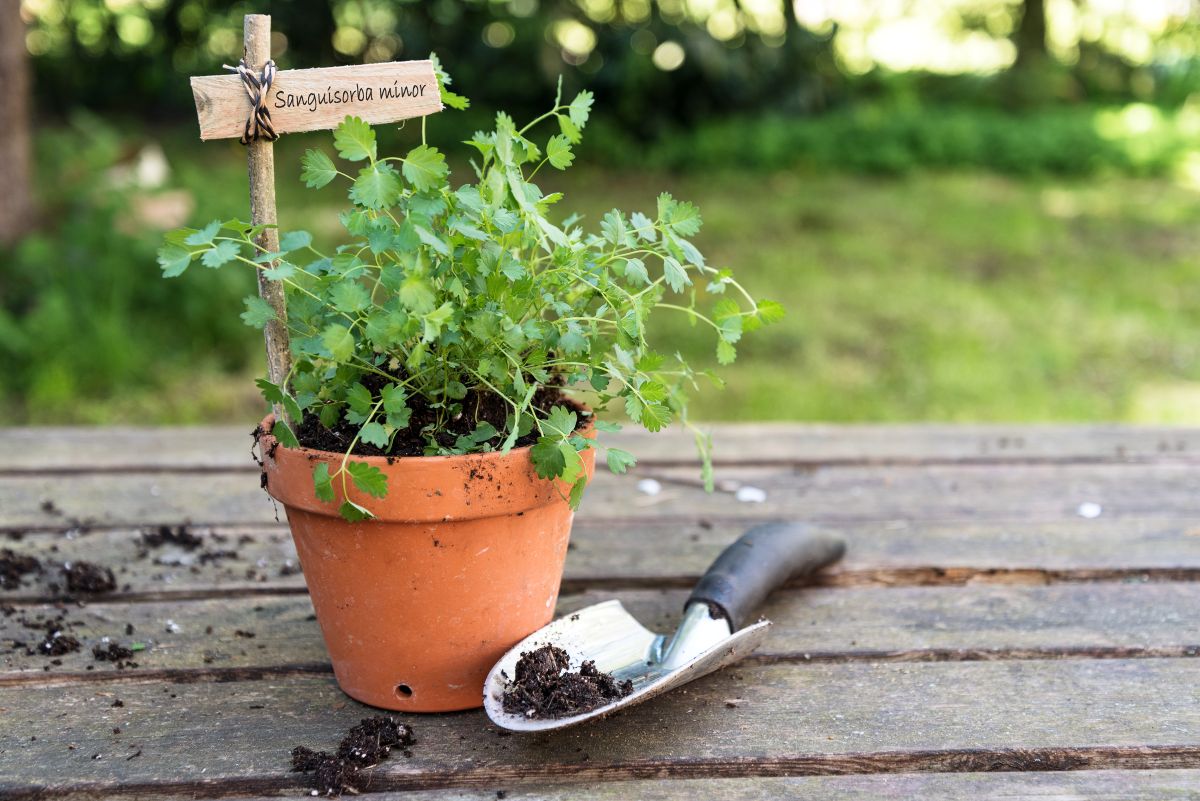 The Salad Burnet is used either raw or cooked.
Experts advise that they be harvested before the plants come into flower.
It can be used in salad dressings, garnishes, and other recipes. Some would describe this plant as bitter, but you will find them less bitter when grown on chalky soil.
One last quality we must not fail to mention is its extensive root system. This quality, in particular, makes it very effective in cases where erosion control is needed.
They can also serve as what we call 'dynamic accumulators. They can be chopped and dropped to replenish the system with nutrients.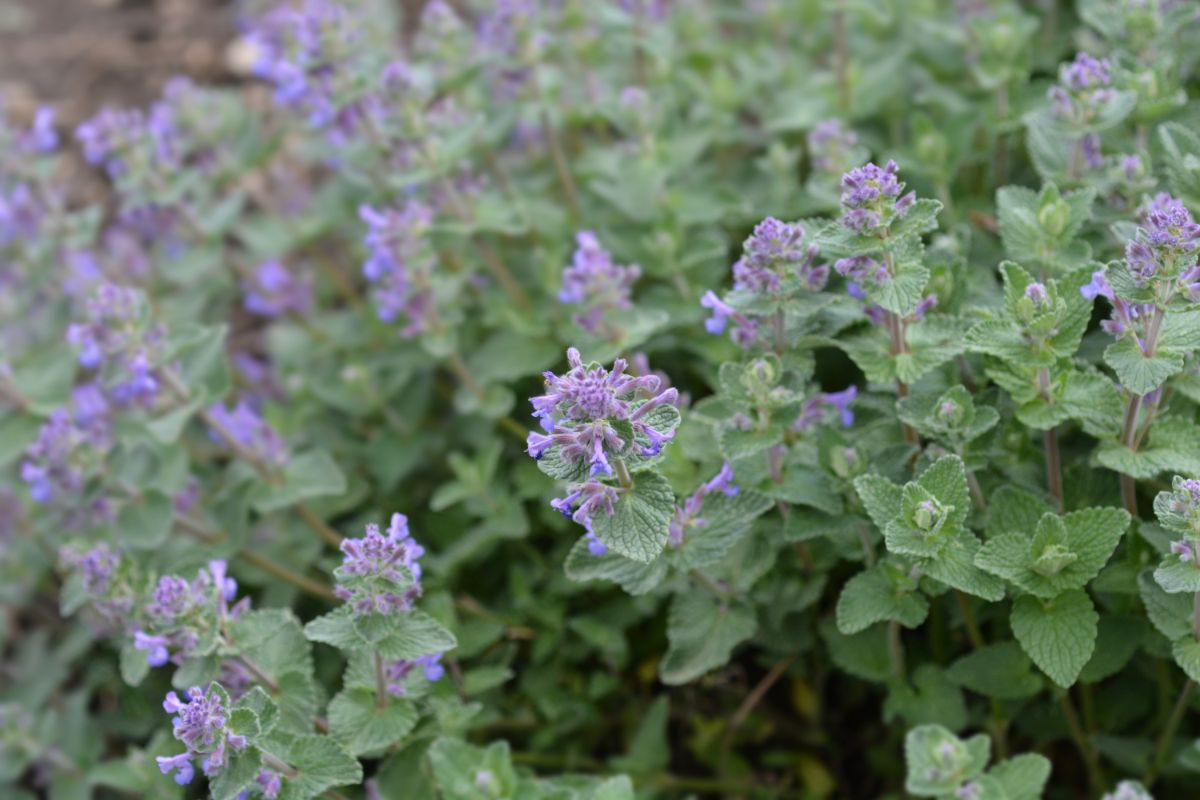 Catnip serves beneficial culinary and herbal medicinal purposes. Its flavor can best be described as a mild minty one.
Additionally, the Catnip has qualities that repel a wide range of pests, like flea beetles. It can do this due to its herbicidal/insect repellent properties.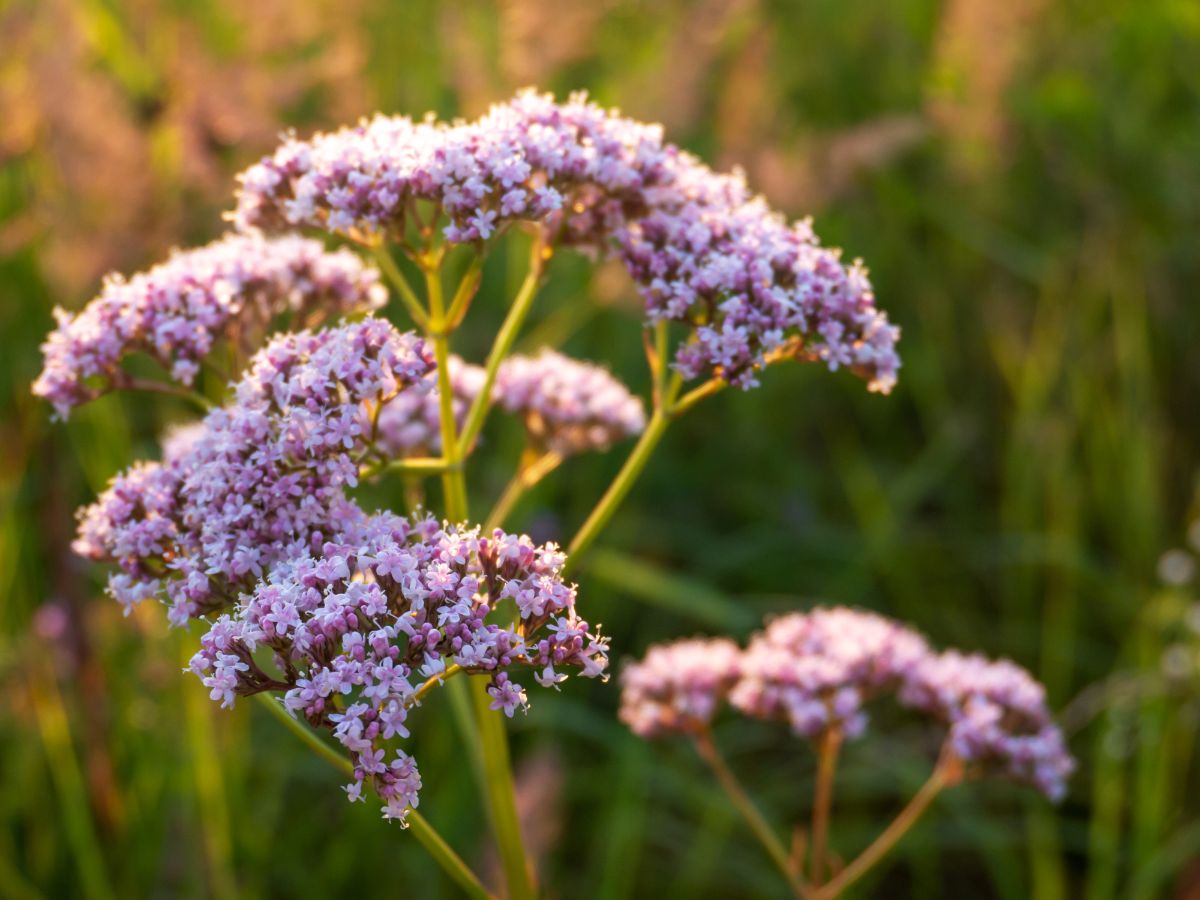 Valerian can also be used to make herbal teas but in minimal quantities because of its toxicity.
It is medically used as a stress reliever; plus, it promotes good sleep and keeps your blood pressure in check.
Its leaves are phosphorous dense and are very beneficial when used as mulch.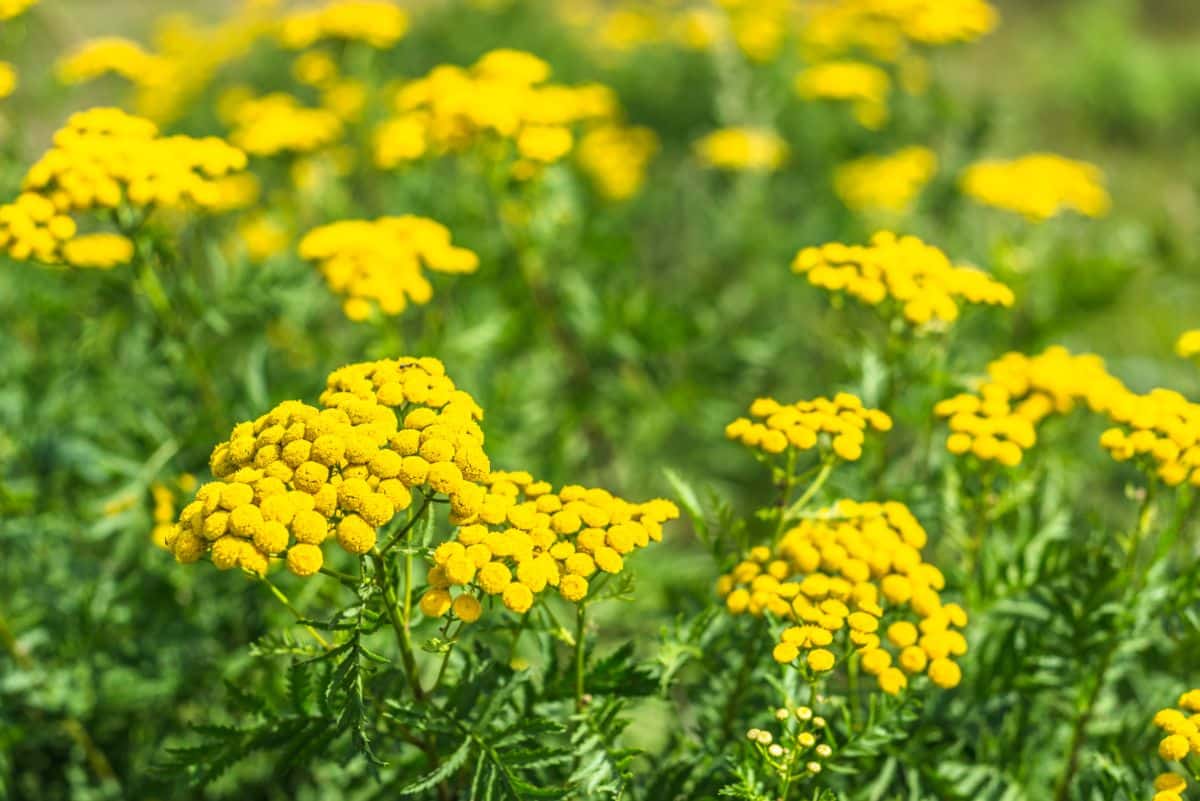 This plant has three benefits attached to it that make it a must-grow in your garden.
They attract highly beneficial wildlife, repel pests and harmful insects and are blessed with very attractive flowers.
Tansy's have a very robust nutrient profile. When being chopped, dropped or added to the compost heap can spell great benefits.
Tansy's can be used in the culinary world, too but in moderation. They can be very toxic when ingested in large quantities.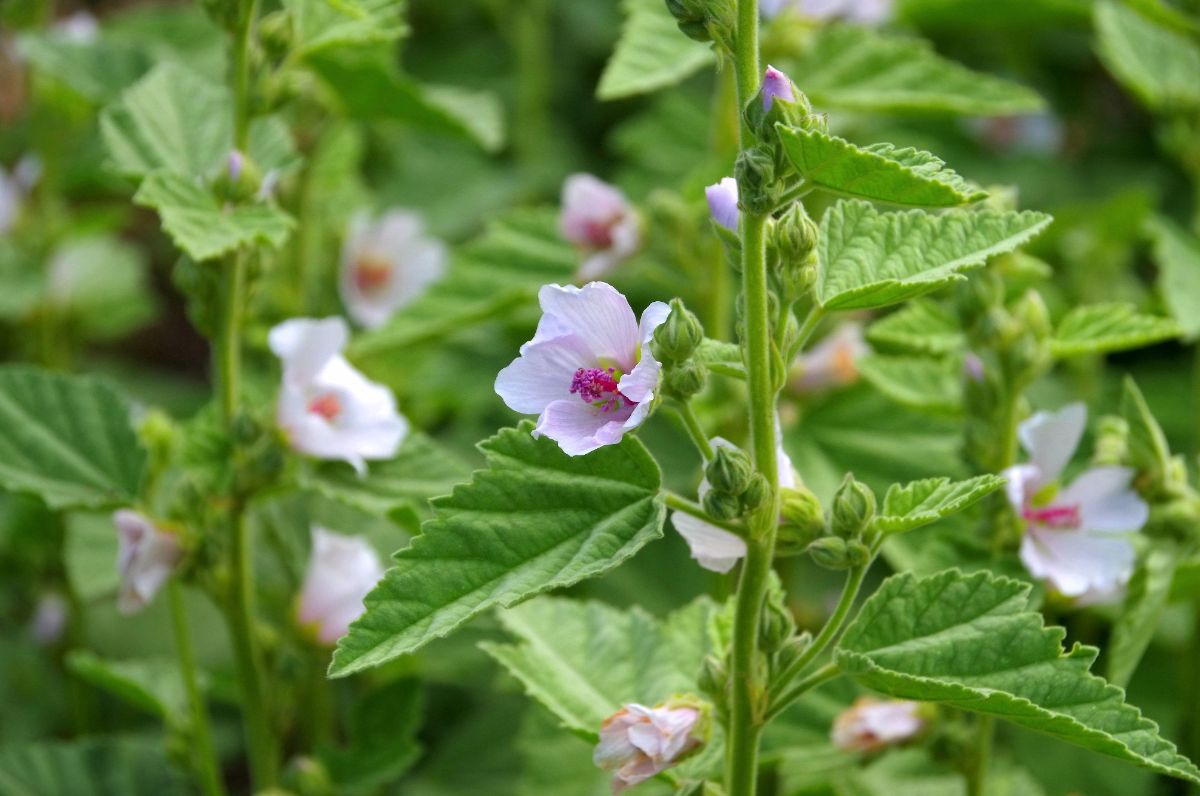 Marshmallow leaves are fibrous in nature and rich in nutrients. They can be eaten raw like that or added to salads and similar meals.
Marshmallow leaves can be used to make pot herbs; some have even discovered their uses as a thickening agent. They have it used as a thickener in soups and stews. The roots make very good vegetables also.
A fun fact, though; this plant, when dried or ground into powdered form before being made into a paste, is the exact process that goes into producing the sweet marshmallow that we have all come to know and love.
On the whole, though, marshmallows can be said to have beneficial medicinal qualities and cosmetic uses.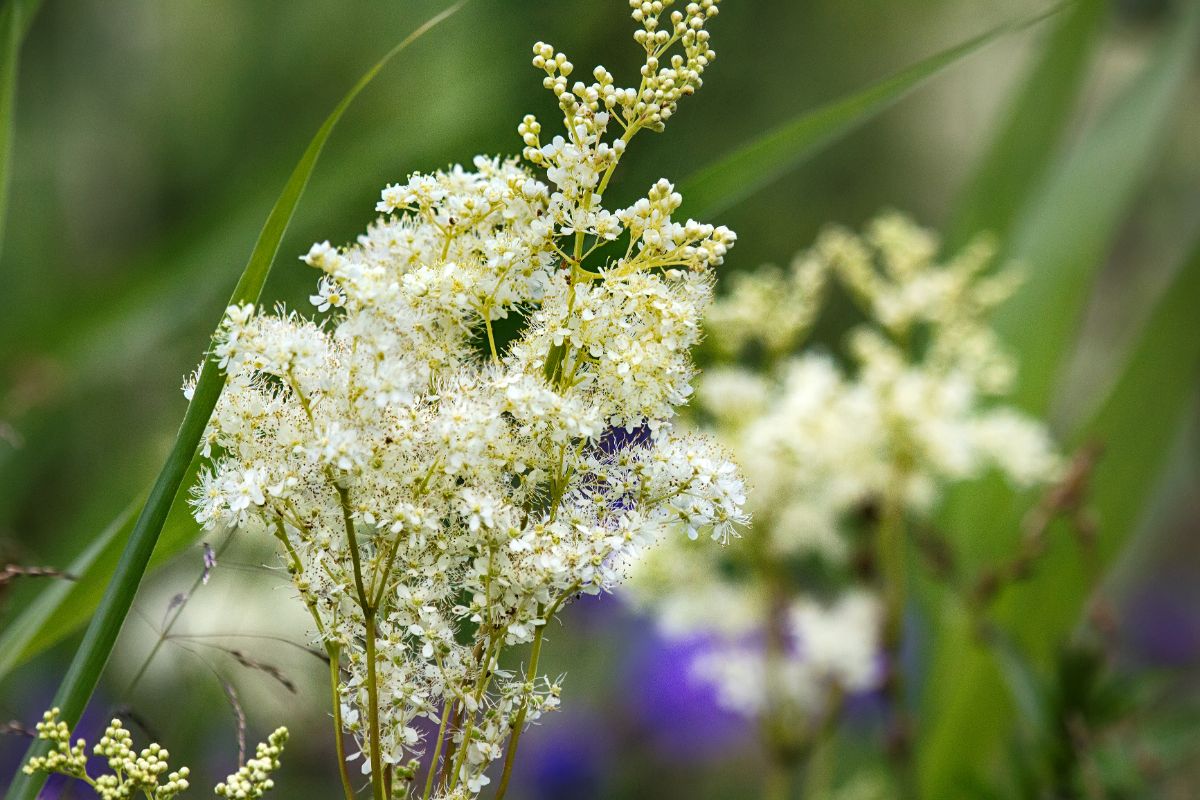 With this plant, you get 3-in-1 goodness. Meadow Sweet, since way back in the past, has been known for its helpful medicinal properties.
To start with, in the flower head, you will find some Salicylic acid contents. Salicylic acid is one of the foremost ingredients in the making of Aspirin. The plant also has some anti-inflammatory properties.
Herbal practitioners find it almost indispensable as it is infused into the making of so many herbal solutions.
People who want to brew the leaves, flowers or roots into tea or have them used as a flavor in their cooking recipes should note the amount they have ingested. Just a small quantity is appropriate for consumption.
One limitation of the plant is that they are unfit for children under the age of 12 and people suffering from asthma because of the salicylate properties present in them.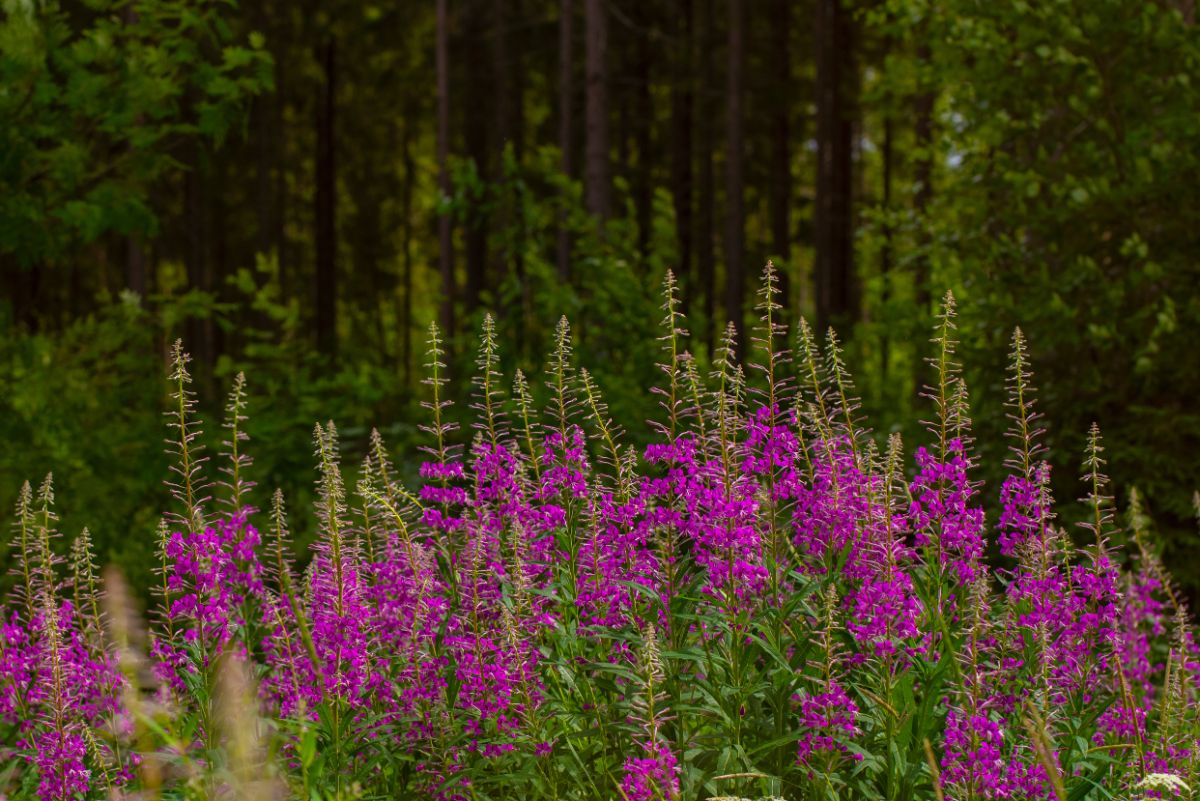 Perhaps the word fireweed would ring a bell to you if Willow herbs don't. Most people know Willow herbs to be a weed, but the fact is that they have been proven to be very great perennial herbs too.
Its leaves and young shoot tips taste great when added to salads or the flower stalks when served as vegetables.
Willow herbs are filled with helpful nutrients and Vitamins, among which are vitamins A and C. Bees and other valuable insects are oftentimes attracted to this plant.
A perennial legume that multi-tasks at the same time in playing the role of a sprouted seed and is generally used medicinally.
Alfalfa is super rich in nutrients, and vitamins like vitamins A, B and C are also a great source of protein.
Alfalfa is also excellent in fixing nitrogen and can be used as ground cover.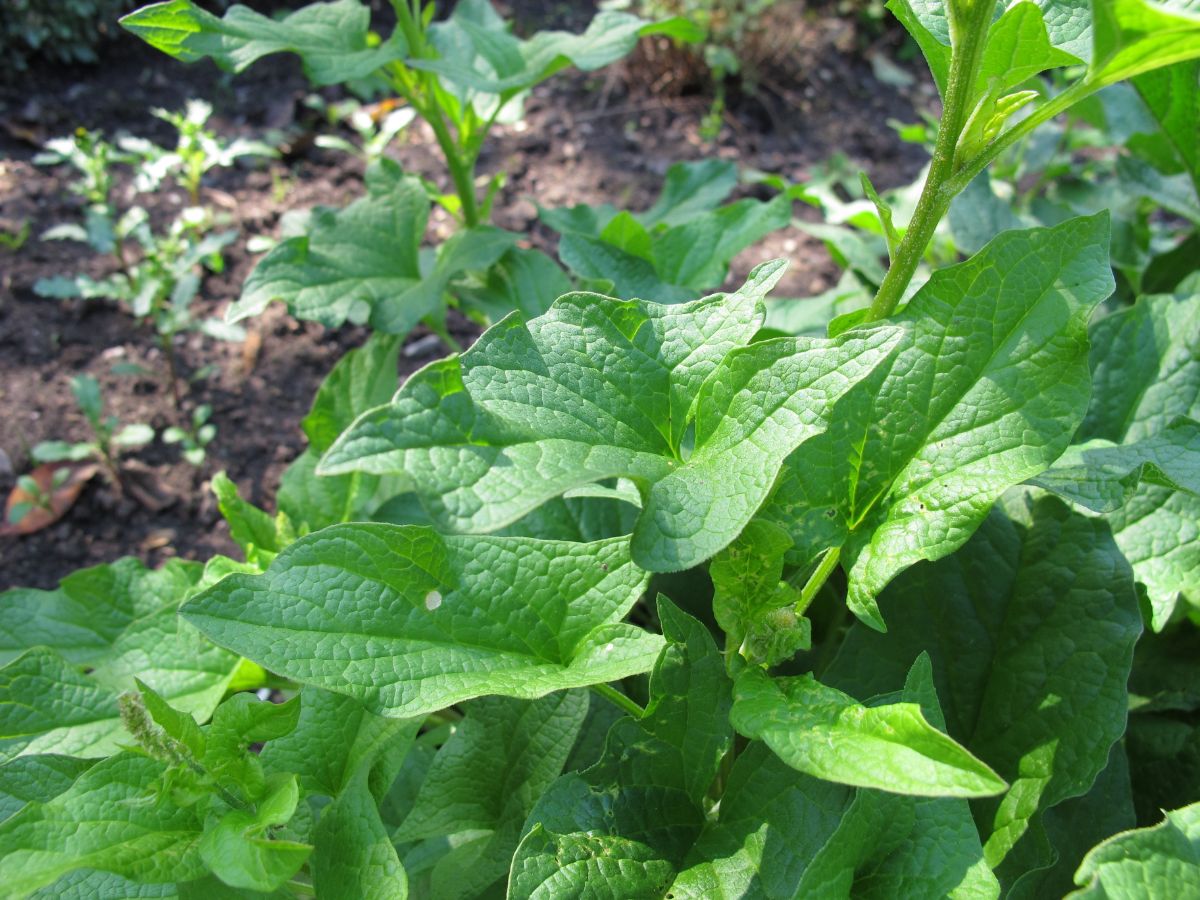 One of the best garden perennial herbs. This plant is loaded with oxalic acid and saponins. They can also be used as a pot herb, with their leaves cooked and consumed, but, as we have always emphasized, moderation is the key.
This plant is one viable substitute for spinach which can be used in many recipes.
The young budding flowering shoots are used as a poor man's option for asparagus. The yield doubles during Spring and makes gorgeous Spring flowers.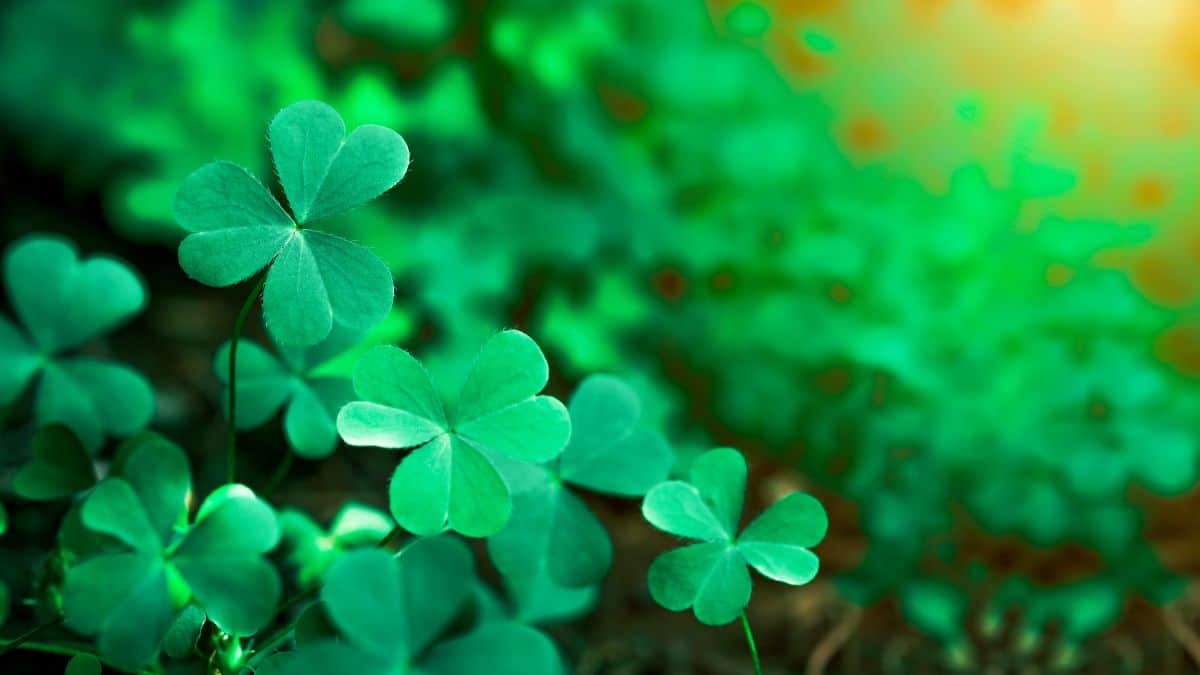 A gardener's best friend, clovers can be used beneficially as culinary herbs or as a nitrogen fixer for plants. The white clover leaves can be eaten raw or cooked
34. Herb Patience (Rules Patientia)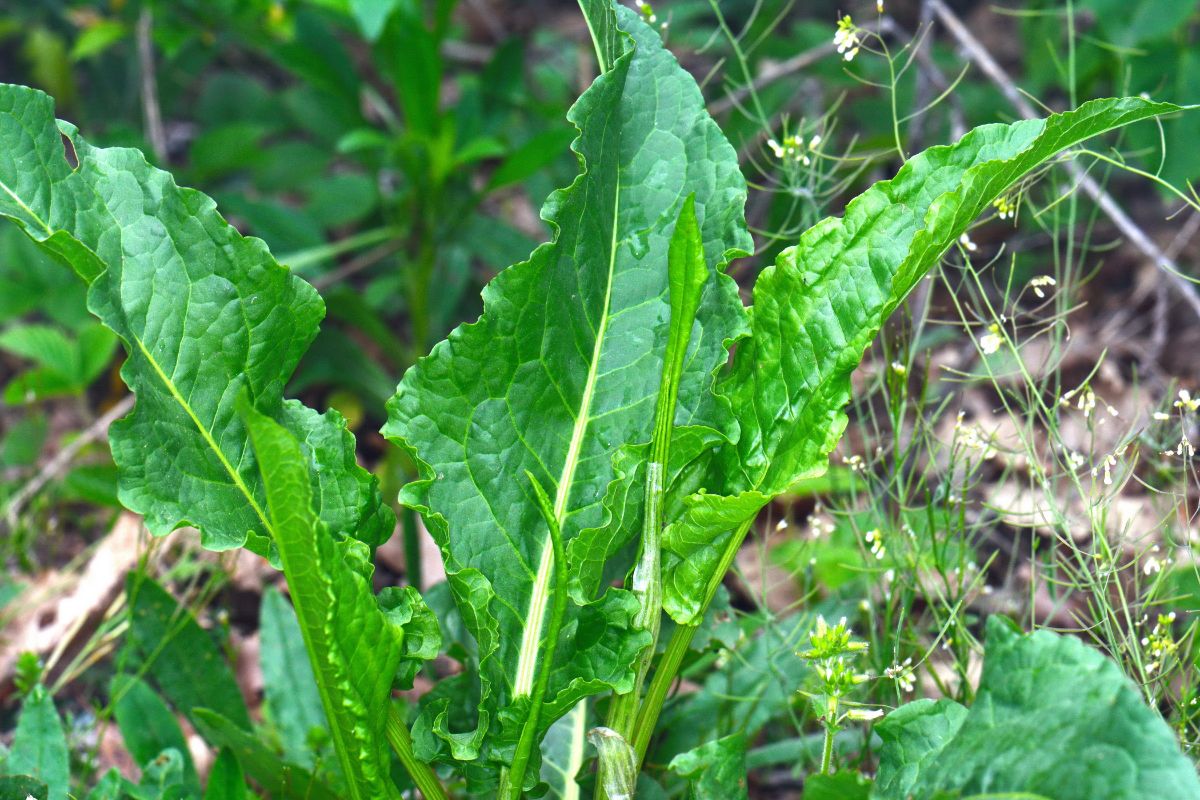 Like the Good King Henry, Herb's patience is also rich in high oxalic content, which automatically means that you have to take them in very small quantities. Its leaves can also serve as spinach substitutes.
They are so effortless to grow; they attract beneficial insects and wildlife and have an unmistakable aroma.
However, just as the name suggests, growing them requires a little bit of patience.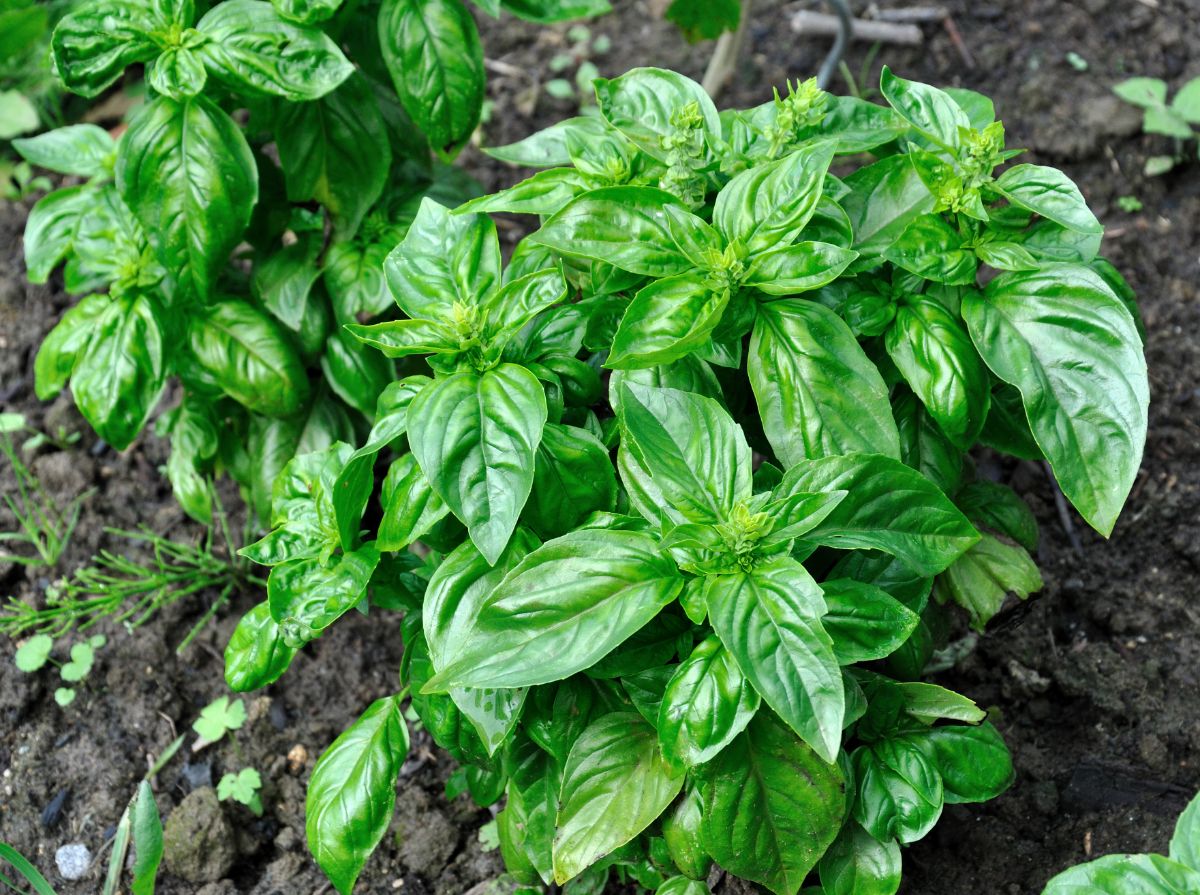 The trick to growing the Basil plant as a perennial is to allow it to drop seeds and self-seed all over the place; otherwise, it will most likely die out entirely in Winter.
You will enjoy your plant better if you have it grown in a site where it can get adequate sunlight and consistent but timely watering. Do well also to add a lot of organic matter like compost to enrich the soil.
When using Basil to cook, have it introduced into your meal towards the end of the cooking to retain its sweet-smelling flavor.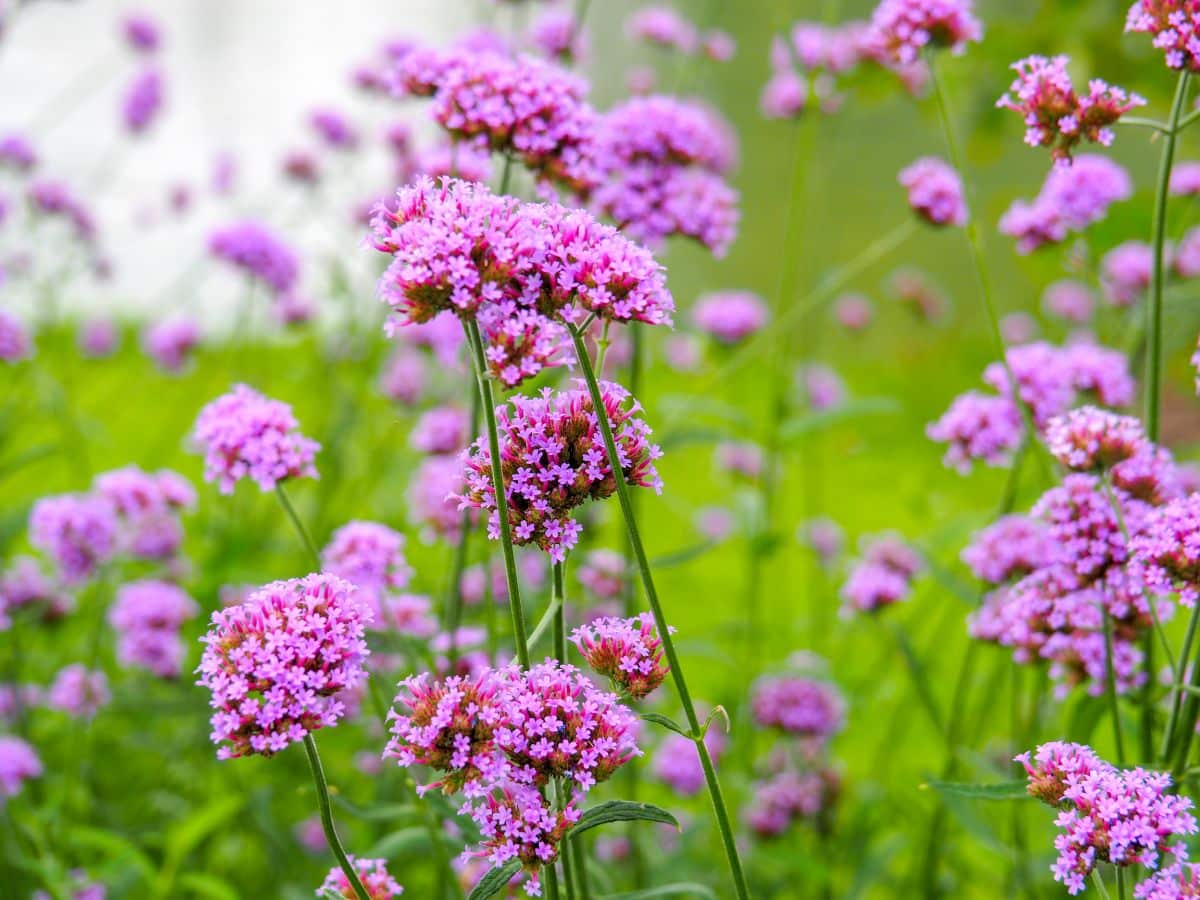 Verbena has shown you to be perennial in specific zones. The plants are very hardy and survive the Winter season when planted in areas like zone 8.
Notwithstanding, you can still find a way around it in places with cold temperatures by bringing in the plant indoors all through Winter.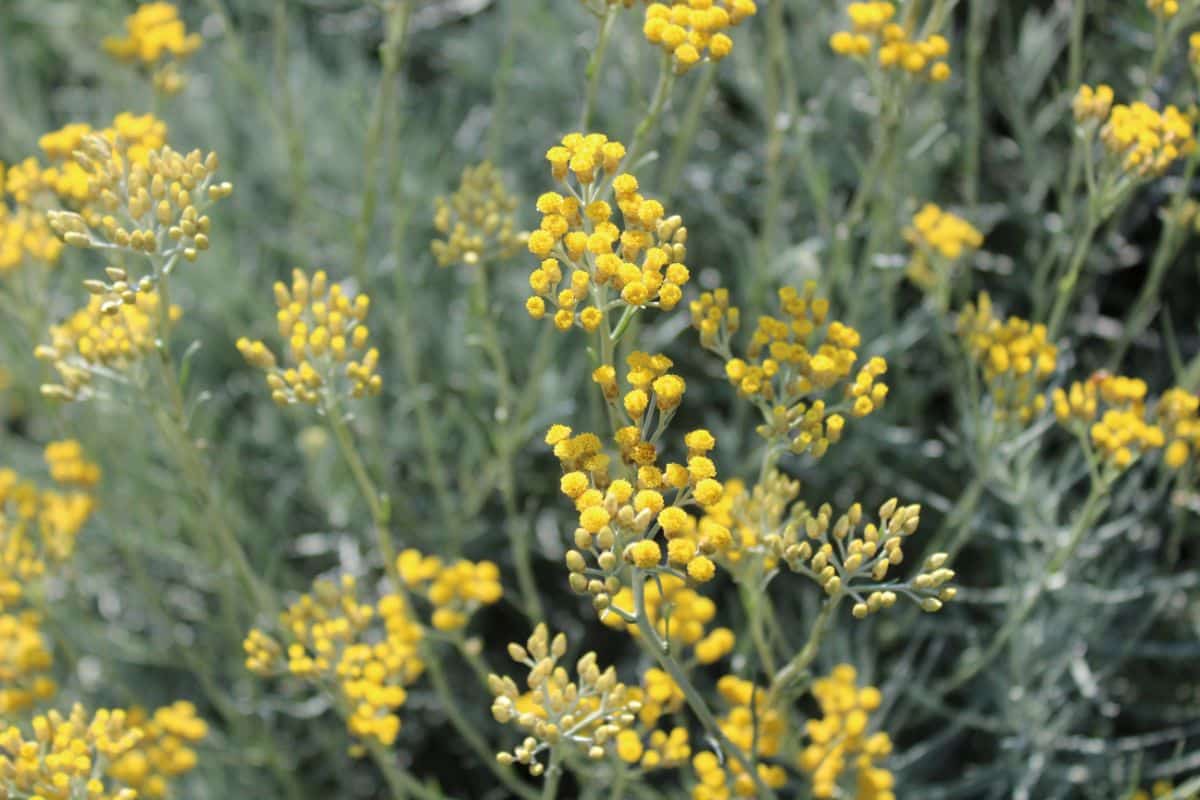 This is tricky, but we'll try to explain it in a way you will understand.
What we all know as curry cannot be grown as a herb in our gardens. The aroma curry gives off actually comes from different herbs and spices.
Why, then, do we have it on our list?
It is because you can grow this perennial plant for other reasons; to make your gardens come alive with that sweet curry scent or add its unique colors to beautify them. The downside would be the fact that they will be unfit for consumption.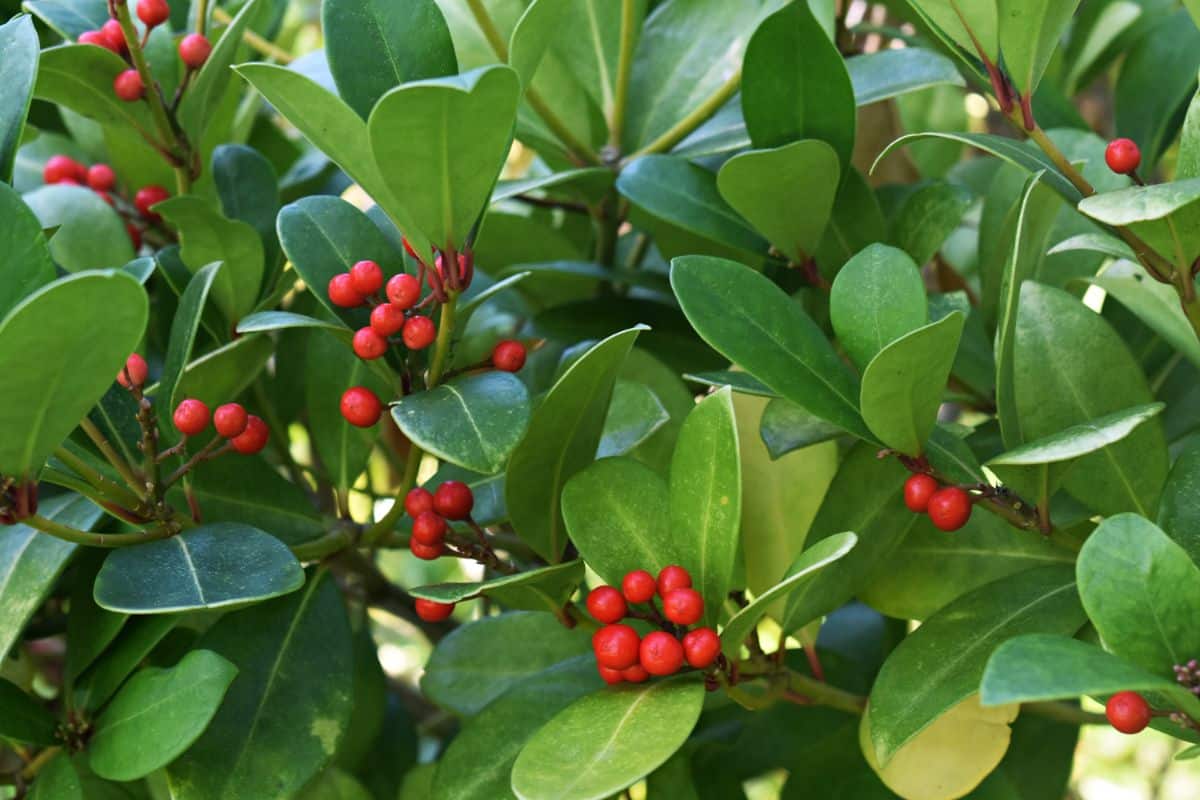 The Wintergreen plant can be likened to Mint but is undoubtedly unique in its own right. This plant sprouts up lovely lily flowers in Spring seasons and edible berries when it's Fall.
Additionally, like so many others on this list, the leaves can be used to make tea.
Talk about a beautiful aesthetic view, too, and the Wintergreen plant has got you covered. They also serve as lovely ground covers.
The Fennel plant is capable of growing as tall as 4ft. Their bright, lacy, yellow flowers attract pollinators.
Ordinarily, the Fennels last for just a year in specific climates, but it drops of plenty of seeds to keep the plants returning each year.
Its leaves or dry seeds can be used in cooking dishes like pasta or sausages. They do great in such dishes due to their subtle licorice flavor.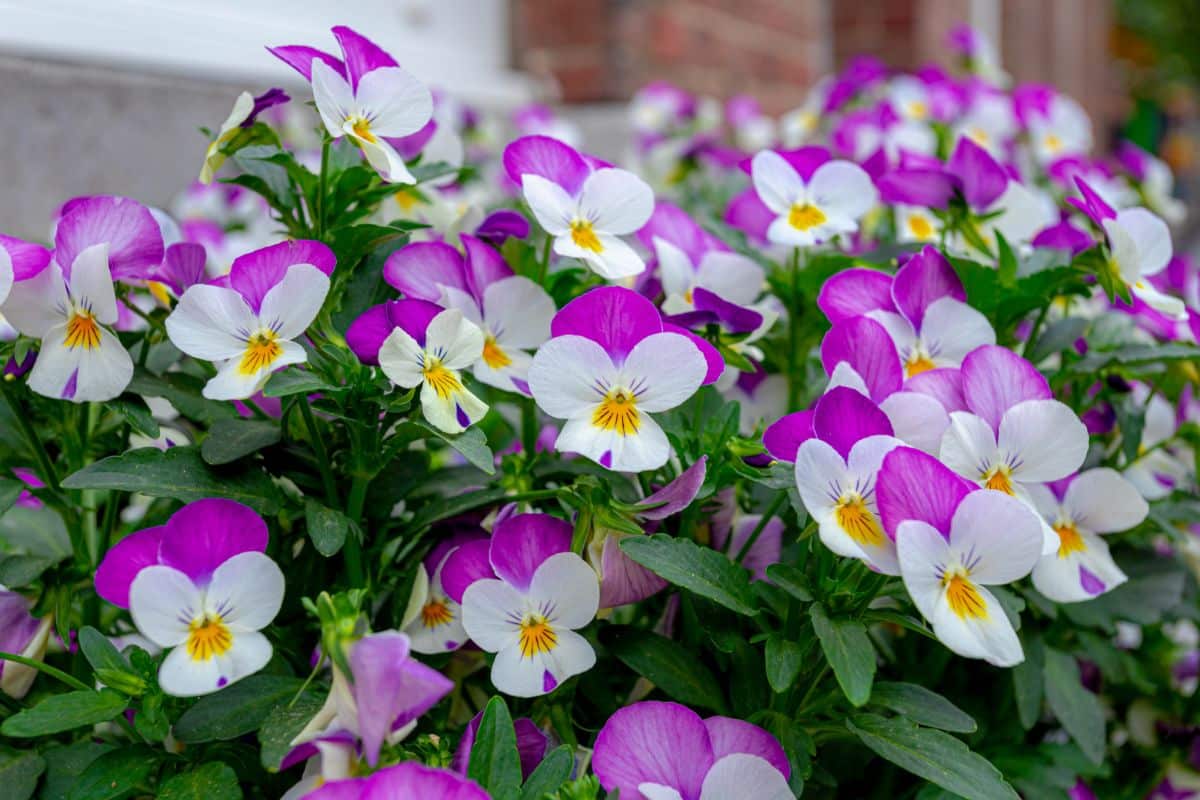 Many people tend to limit the importance of this perennial herb to its beautiful aesthetic quality only, but there is more to it.
Viola plants are actually edible; they look great when used as toppings for salads or cupcakes plus, the fact that they re-seed on their own gives them quite an edge. The outcome is its wonderful spread next Spring season.
Viola's require part shade when growing.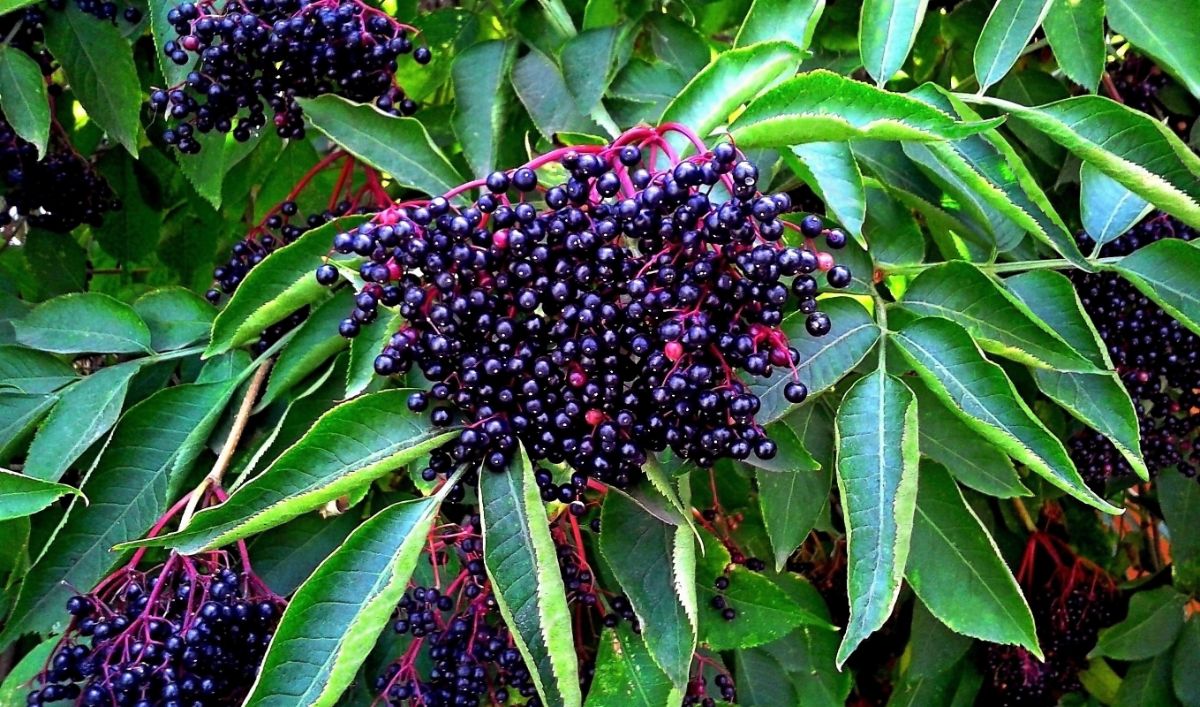 Another perennial herb with a long line of culinary and medicinal uses tied to it. According to the Cornell Cooperative Extension's feedback on this particular plant, they are pretty hardy up to zone 3.
As the name implies, Elderberry is a tree or shrub that produces a lot of berries. For best results, have it planted under full sun in well-drained, moist soil.
They would, however, require much spacing, but for a frugal garden which is our intent, we will most likely go for the variant with less spread and a reduced height.
How To Grow And Care For Perennial Herbs
We know perennial herbs require very little input and attention from the gardener, but that is usually the case when you must have adequately established the plants well.
Growing and caring for your perennial herbs is like laying the right foundation for a future independent plant.
Find below simple tips you can employ to ensure that you get them ready for their perennial life.
Planting Site
Most perennial herbs prefer being grown under full sun. Your planting site should be one where they will be able to get at least 6 hours of daily sunlight supply.
Soil Needs
The best kind of soil for most perennial herbs is an average soil that drains well. The easiest way to get your soil rich in nutrients is by introducing organic matter.
Here is a trick to making your soil really nutrient dense; have your organic matter blended or mixed with your soil before planting the crops and continue to introduce the same organic matter periodically as they grow to provide the roots with supple nourishment for its establishment.
Watering Requirements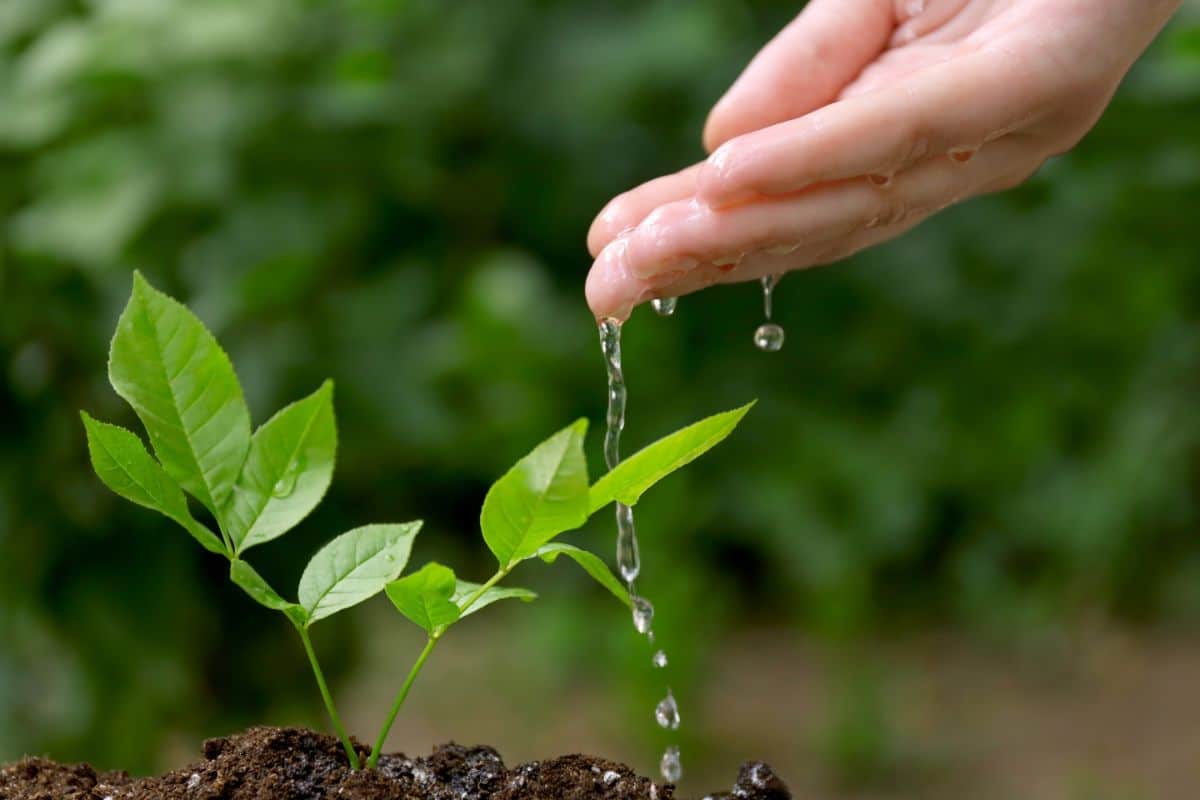 The key to doing this right is moderation. Overwatering plants or underwatering them has serious implications. Therefore, there is a need to find the right balance.
For some herbs, overwatering can lead to the roots rotting away, while underwatering implies undernutrition for the plants, which will, in turn, affect their growth.
When watering, you need to have the soil soaked immensely, then allow it to dry out in between. Always observe the soil from two inches below; if you notice that they are still moist, postpone watering until you're sure they are not.
Pruning & Harvesting
It is a golden rule in perennial herbs planting to prune right from time to time. Whenever you prune, you realize that they grow back even more!
How much pruning should you do?
When harvesting, be sure not to cut down more than ⅓ of the plant. Get flowers out of the way as soon as they surface except; your aim is not for plant growth but to leave out the flowers to the delight of pollinators.
Frequently Asked Questions
What Are The Advantages Of Growing Perennial Herbs At Home?
The advantages are endless. They are effortless to grow and maintain and require less attention than other plants.
They perform pest control functions; they can come in handy for your culinary or medicinal use; perennial herbs can also be used to produce beauty care products and household cleaning solutions.
The best part is that you only have to plant them once, and they work on providing excellent yields, season after season, for many years.
Do Perennial Herbs Need To Be Cut Back For Winter?
Very much so. You can do this by cutting out dead flower heads but not too low down the stems. Doing so will help keep the plants bushy.
How Do You Begin A Herb Garden On A Budget?
The affordable ways of doing this are either by getting from the grocery store, dividing already existing plants or taking cuttings.
Get herbs plants from the grocery store and have them split up. Once done, you will notice the roots have been produced by the herb cuttings. Have specific herbs like the Oregano split up to get a free increase in your herbs stock.
Final Words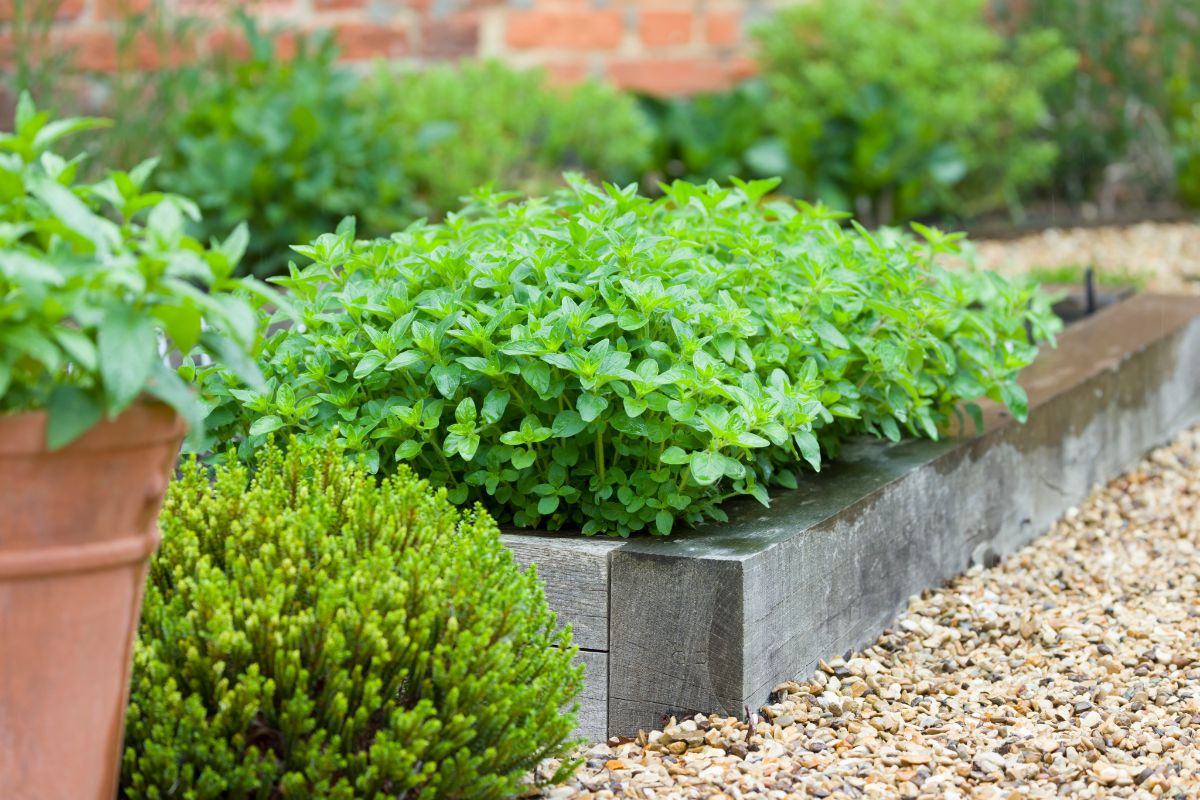 It is actually very possible to grow your own cost-effective herb garden. It is also possible to grow these herbs even in a very small space.
The advantages of having a perennial herb garden as a kitchen or general gardener are endless.
How does the possibility of planting once and enjoying the proceeds of that which you have planted for many years to come sound?
Interesting right? We thought the same thing too.