Preparing plants for their growing season is what you should not ignore. In preparing the plant, you are positioning them to bloom endlessly and reap all the benefits.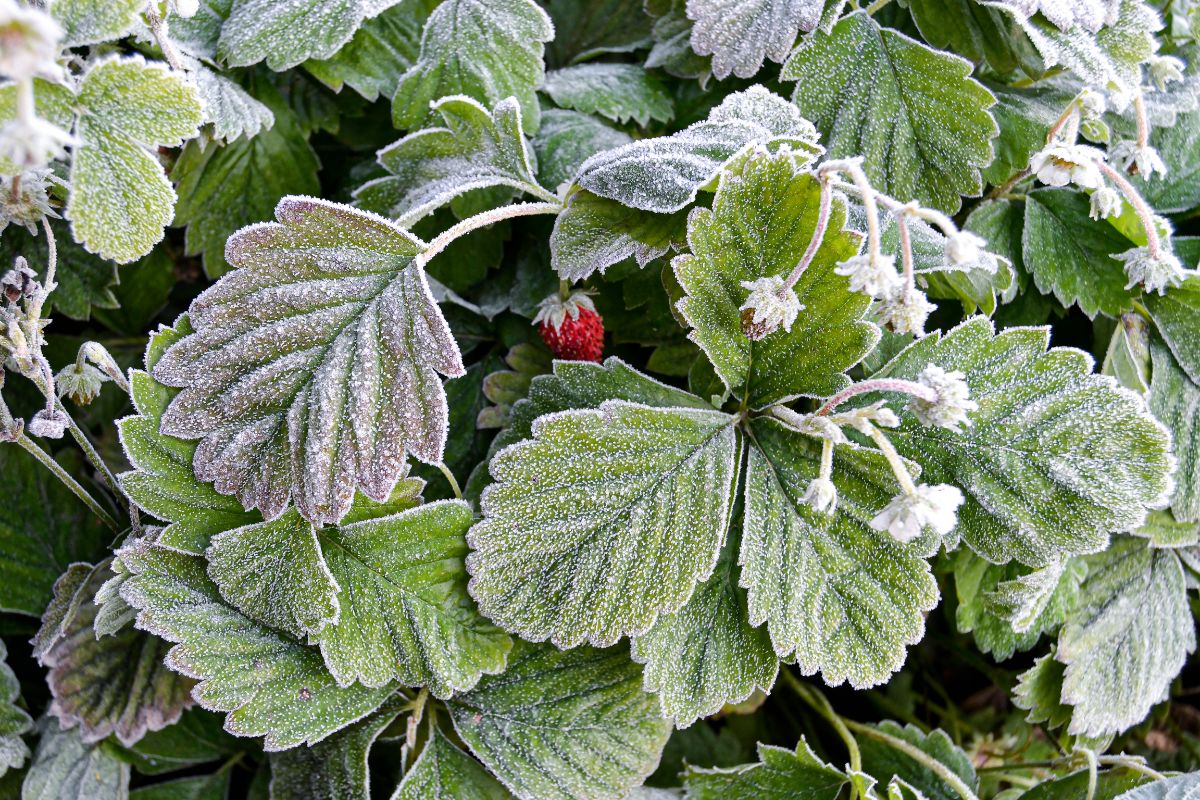 The plants will produce more fruits and improve the beauty of your garden as it blooms graciously.
Strawberry plants are great plants that are notable for their versatility. And although the strawberry plant is a flowering plant, it produces many fruits, which many countries use for assorted reasons.
And like many other plants, you must prepare the plant for winter to ensure it does well in blooming and producing good fruits.
In this article, we will look at some practical and easy steps to prepare your strawberry plant for winter.
Jump to:
Facts About Strawberry Plants
Let's talk about the scientific classification of strawberry plants:
Kingdom: Plantae
Subkingdom: Tracheobionta (vascular plants)
Division: Magnoliophyta (flowering plants)
Class: Magnoliopsida (dicotyledons)
Order: Rosales
Family: Rosacea (rose family)
Tribe: Potentilleae
Genus: Fragaria (strawberry)
Species: Over 20 different species
The Strawberry plant is not just a name for edible fruits that many grow for easy consumption. Strawberry is also one of various low-growing perennial plants of the genus Fragaria in the rose family (Rosacea)
Strawberry fruits take this red feature when they are ripe, and for different or other species, it can also take the colors white or yellow.
There are over 20 different species of strawberry plant; however, the most common species that many people grow for commercial purposes is the Fragaria ananassa.
The strawberry and fruit are significant in production and reproduction—the fruit and flower provide larger values in the ecosystem and for human beings.
Strawberry fruits are desirable, and since they are edible, too, they are suitable for both human and animal consumption. Little wonder many countries do not just eat it raw but also incorporate it into their meal.
Strawberry plants are easy to plant and care for. You will only need to learn the easy steps to prepare your strawberry plants for winter. You will reap all the benefits if you follow the correct guide. So let us begin.
Steps To Prepare Your Strawberry Plants For Winter
Follow this easy guide to prepare your strawberry plant for winter:
1. Repair your strawberry plant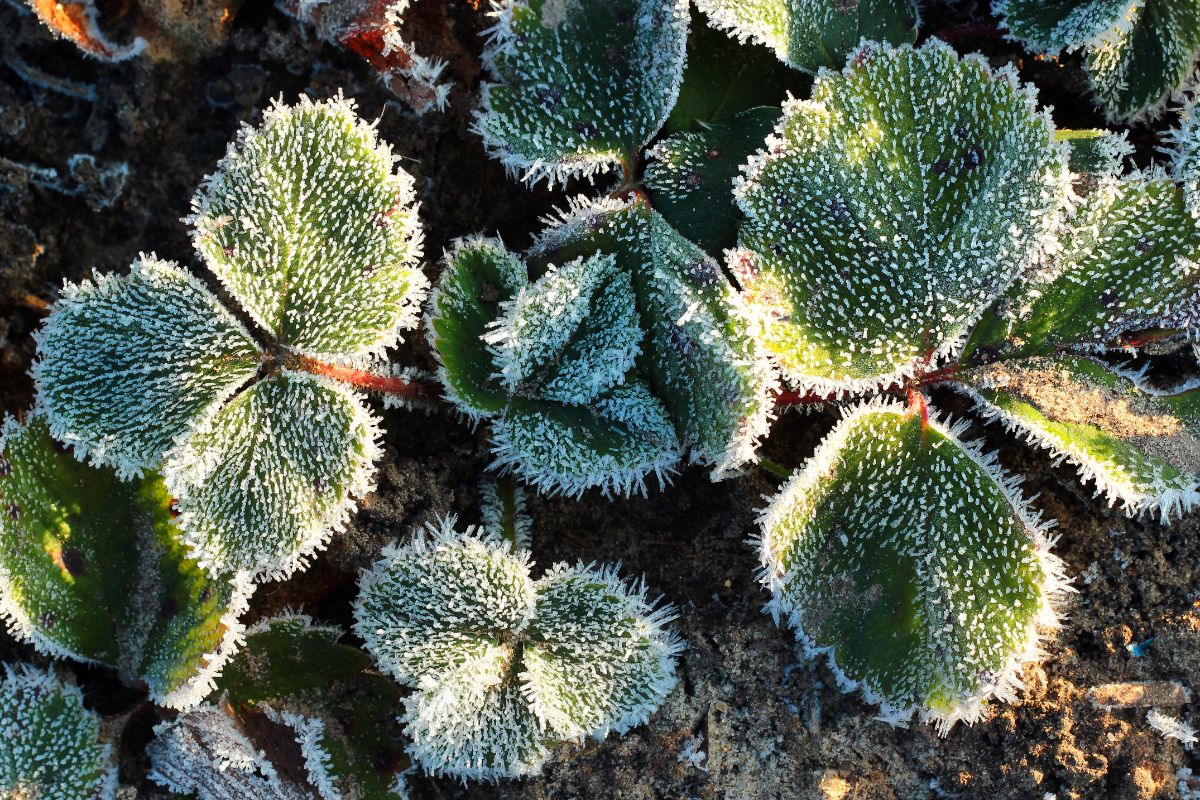 The initial step you must take in preparing your strawberry plant for winter is to repair your plant. But here is the thing: there are different strawberry plants, and you must learn about them to restore them properly.
The three types of strawberry plants include:
June-bearing varieties
Ever-bearing varieties
Day-neutral varieties
For June-bearing strawberry plant:
The June-bearing varieties are the strawberry plants that only produce buds in the fall. They bloom in the spring and, at most would make one large harvest, which comes in June. Little wonder they are referred to as June-bearing varieties.
To repair the June-bearing varieties: you must always prune the foliage to a height of one to two inches above the crown. You can remove the foliage with pruning shears or hedge clippers.
The Everbearing strawberry plant
Many people consider the ever-bearing strawberry plant the perfect choice for strawberry lovers. The ever-bearing strawberry plant bears fruit two to three times per year.
And although strawberry plants produce more fruits than most varieties, it is difficult to grow compared to other types of strawberry.
However, it produces so much fruit enough for strawberry recipes, like pastries, smoothies, and other complimentary recipes.
For day-neutral varieties
These strawberry plants are not conversant with day length and only produce fruit when the weather is moderate.
So, the day-neutral varieties produce fruits from July to October until the first killing frost.
To prune the foliage of ever-bearing and day-neutral varieties
Prune every leaf that seems damaged or infected. And if the plants are affected drastically, remove the whole plant. Removing the entire plant would prevent diseases or damage from affecting the whole strawberry plant. Always do away with them. Don't leave any damaged foliage on the compost heap. You can throw the wrong plants in the trash.
2. Water your strawberry plants
Another step you need to take to prepare your strawberry plants for winter is to water them consistently. After repairing your strawberry plant, the next thing you must do is to water the plant until the early frost.
In cold weather, the strawberry plants require less watering, so be careful not to over-water.
And even without reaching the coldest weather, it is best to water the strawberry plant moderately to avoid soggy soil and root rot.
If you have your strawberry in the container and they are placed in the cold shade, also be careful not to over-water them. Add a little water to prevent the soil from drying out.
3. Let the strawberry plant have sunlight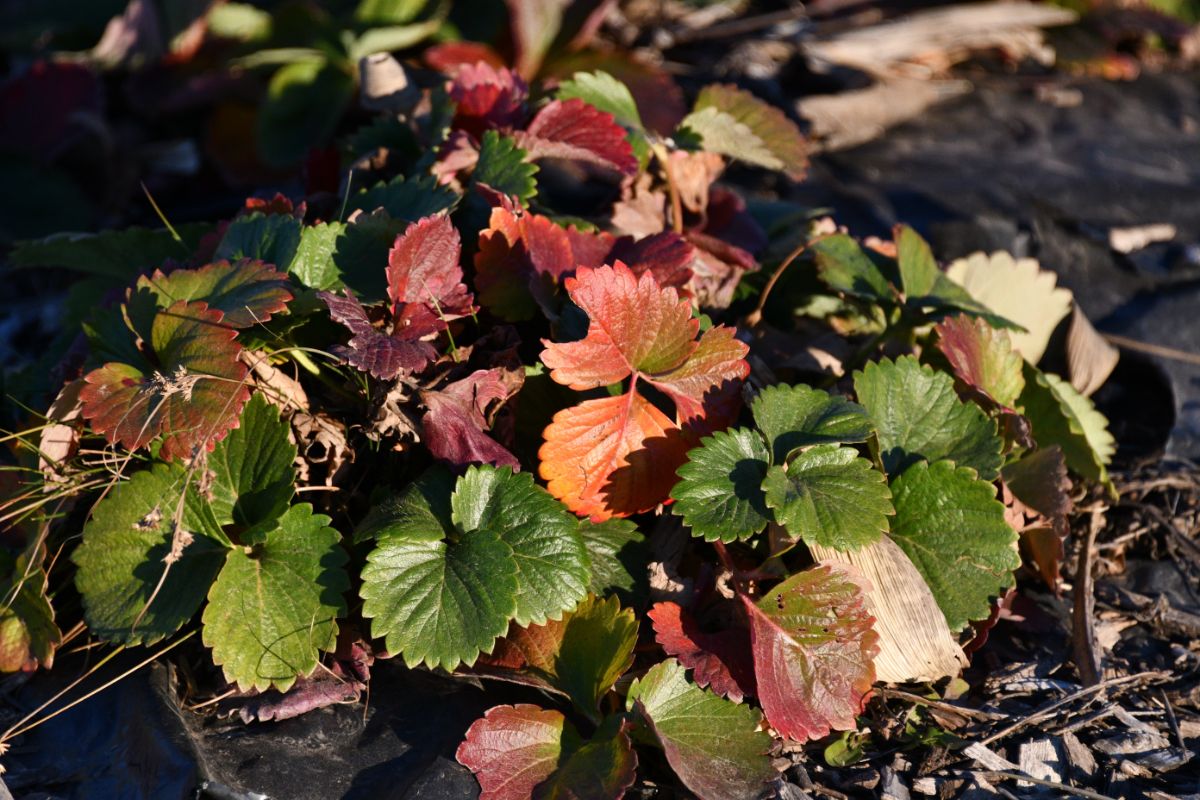 It is essential to let the strawberry plant have enough sunlight before winter. Strawberry plants need sunlight for their growth and the production of fruits.
Sunlight allows them to bloom too. So, another essential step to take in preparing your strawberry plant for winter is to give it some light.
However, be careful not to expose your strawberry plant to the scorching sun, as this will burn the leaves.
4. Add some fertilizers to your plant
If you are looking forward to reaping significant benefits when preparing your strawberry for winter, ensure you add some fertilizer to support your plant's growth.
You should add a balanced 10-10-10 NPK fertilizer. Adding this proportion and the quantity of about five pounds per 100 feet of a row before the first frost will keep the plant in good shape during winter.
When adding the fertilizer to the plants, try as much as possible to prevent it from touching the foliage. If the plants are in a container or between beds, use granular fertilizer and containers.
5. Try applying mulch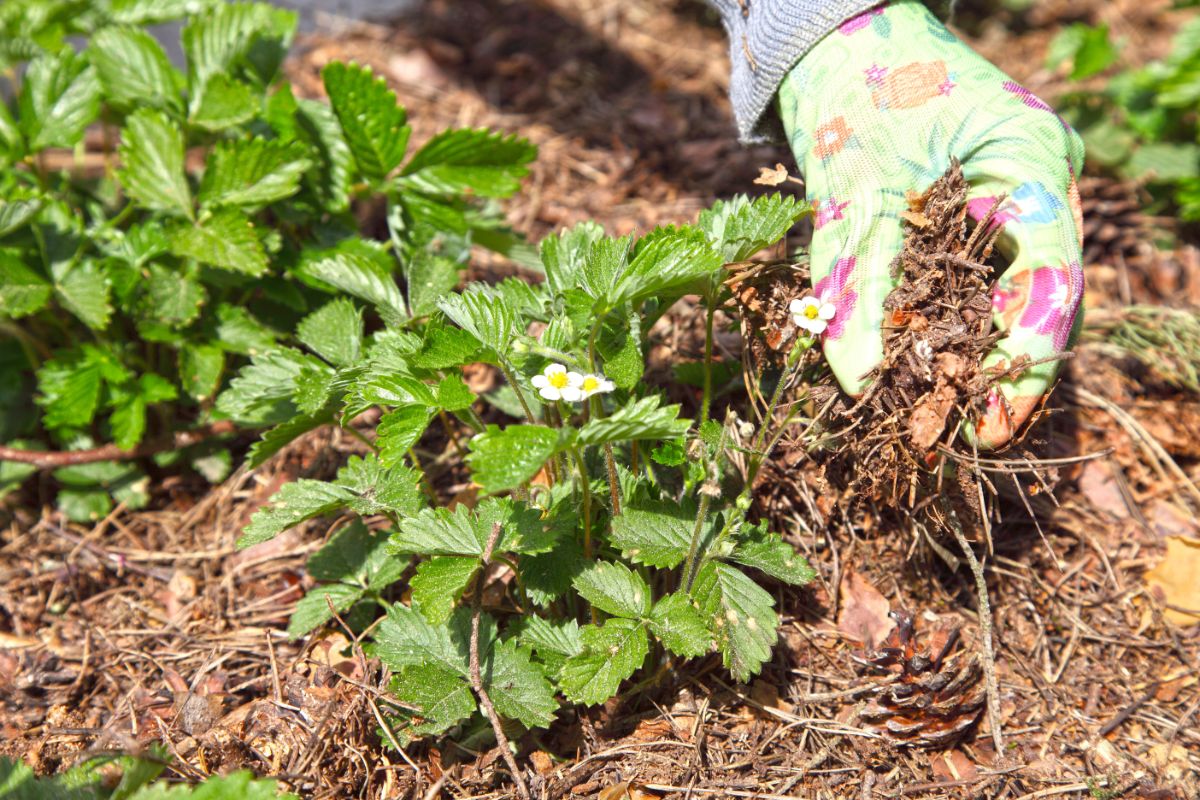 Mulch is an excellent step to keeping strawberry plants from frost, pests, and diseases. Mulch does a great deal in offering the soil the moisture it needs to keep the strawberry plant.
Even when mulching helps to prevent cold or frost, it is still a means of keeping the plants cold when the weather seems hot.
6. Timing (when to apply the mulch)
Another essential factor to put in place when preparing your strawberry plants for winter, is to apply the mulch at the right time.
So, although applying mulch is almost non-negotiable, you must use the mulch when the plant best needs the mulch.
Laying the mulch at the wrong time may make the soil moister than needed. Applying the mulch too soon may cause the ground temperature to produce recent growth. And this can lead to root rot.
More so, applying the mulch at the wrong time may attract pests and rodents to the strawberry plant. So, timing is an essential step in preparing your strawberry plants for winter.
7. Look out for pests and diseases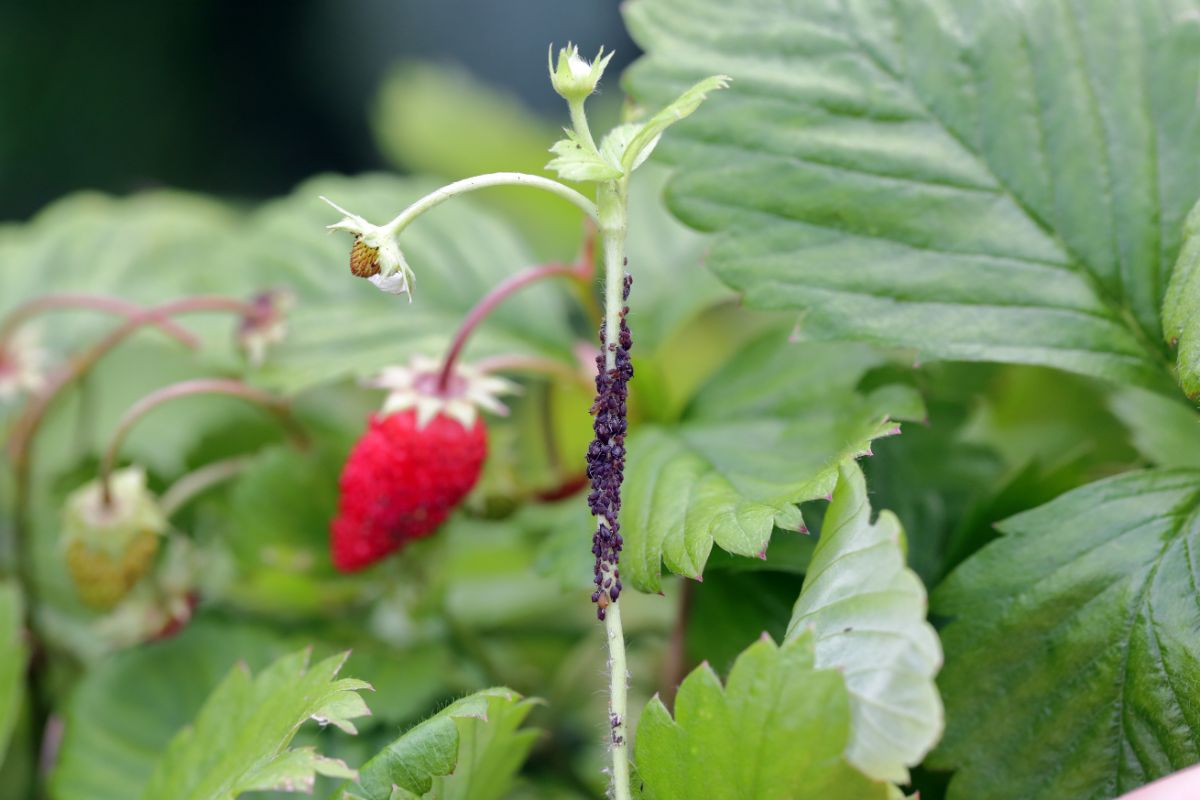 Pests can render your genuine efforts futile anytime they find their way into your strawberry plants.
Insect infestation can lead to diseases; if you ignore it, it will spread and cause your plants to be weak. This will also affect the whole plant. So always look out for pests and insects.
Try using suitable insecticides for your strawberry plants to pop during the winter is best.
Prune the dead plants when need be
For extra care, always prune your strawberry plants anytime they are heavily affected by pests, insects, or diseases.
Always check on your plant for dead plants. It can limit the growth of your plant during the winter.
Conclusion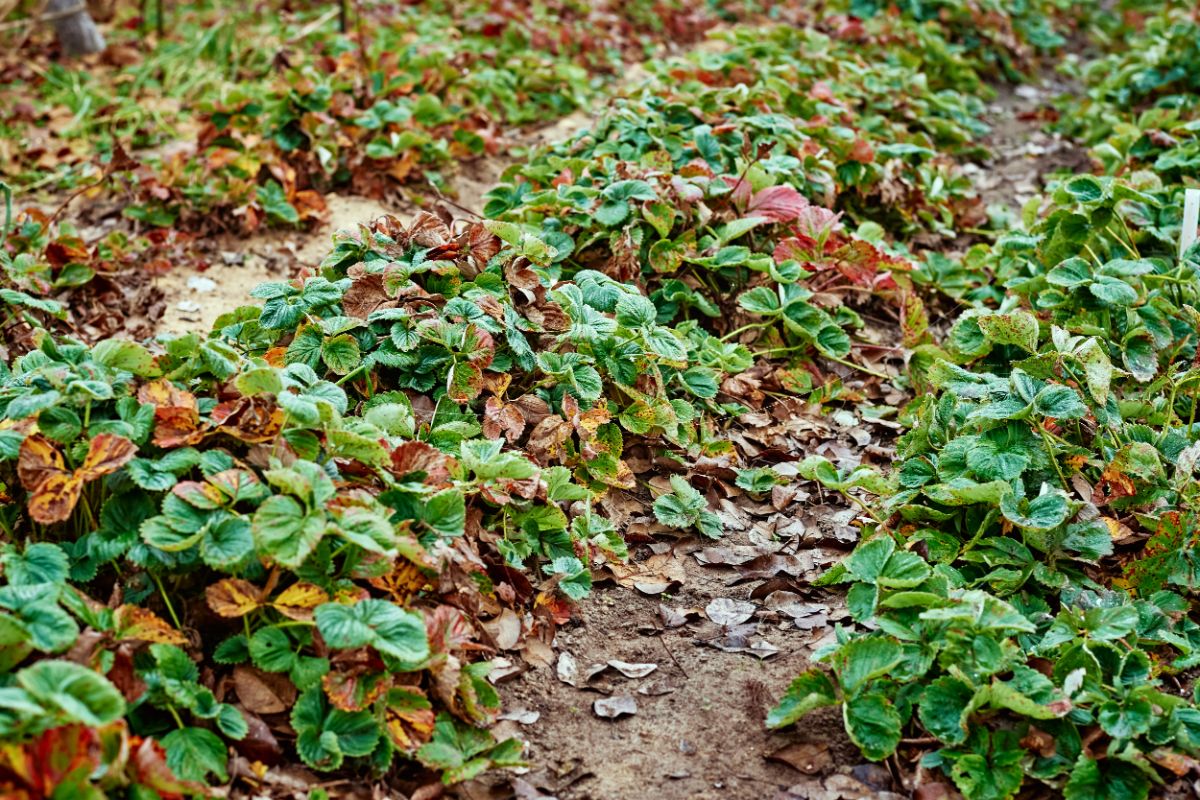 When it is time to prepare plants for their best growing season, you always take a level of intentionality and attention to give the plants what they want.
Strawberries are edible fruits that would reward your efforts if you carter for them. You need to take some crucial steps to achieve a significant result.
Our guide has successfully explained the 7 easy steps to prepare your strawberry plants for winter. So, ensure you prepare your plants for winter the right way.