It is hard to find a plant enthusiast who does not appreciate the uniqueness of brown flowers and what they stand for.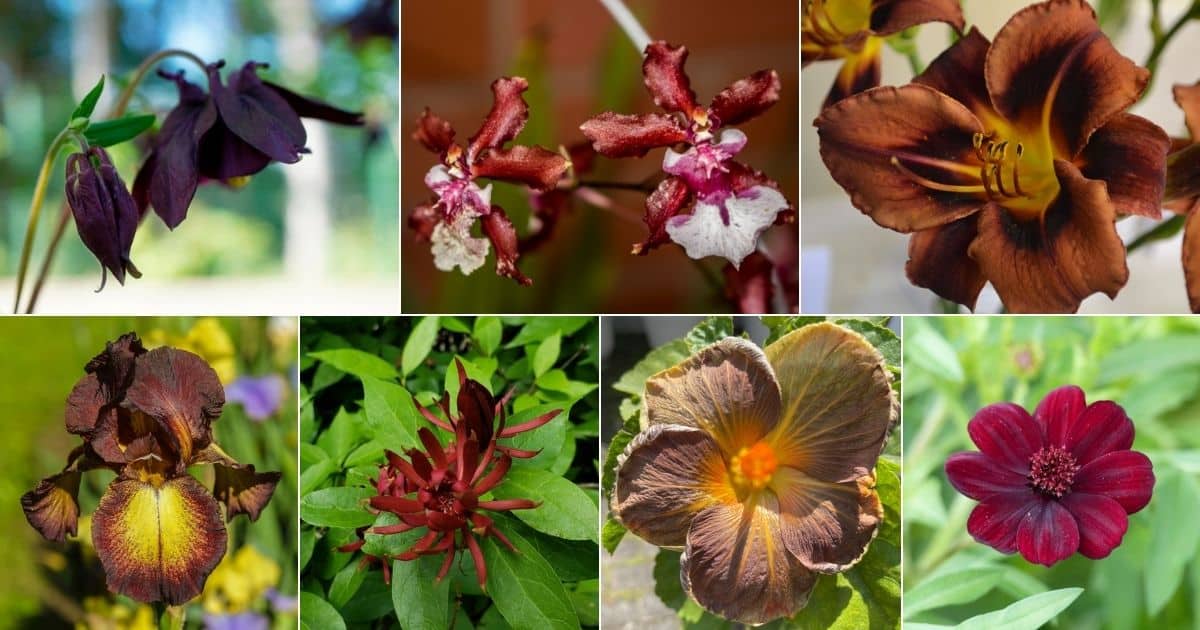 What do they stand for, you might ask?
Brown signifies nature, warmth, food, and so on. Brown embodies everything good and beautiful.
In this article, we will share with you some of the best and rare brown flowers that are unique and beautiful, and we'll suggest you check them out immediately and see the ones that will be suitable for your garden.
Let's get started!
Jump to:
Rare Brown Flowers That Are Unique And Beautiful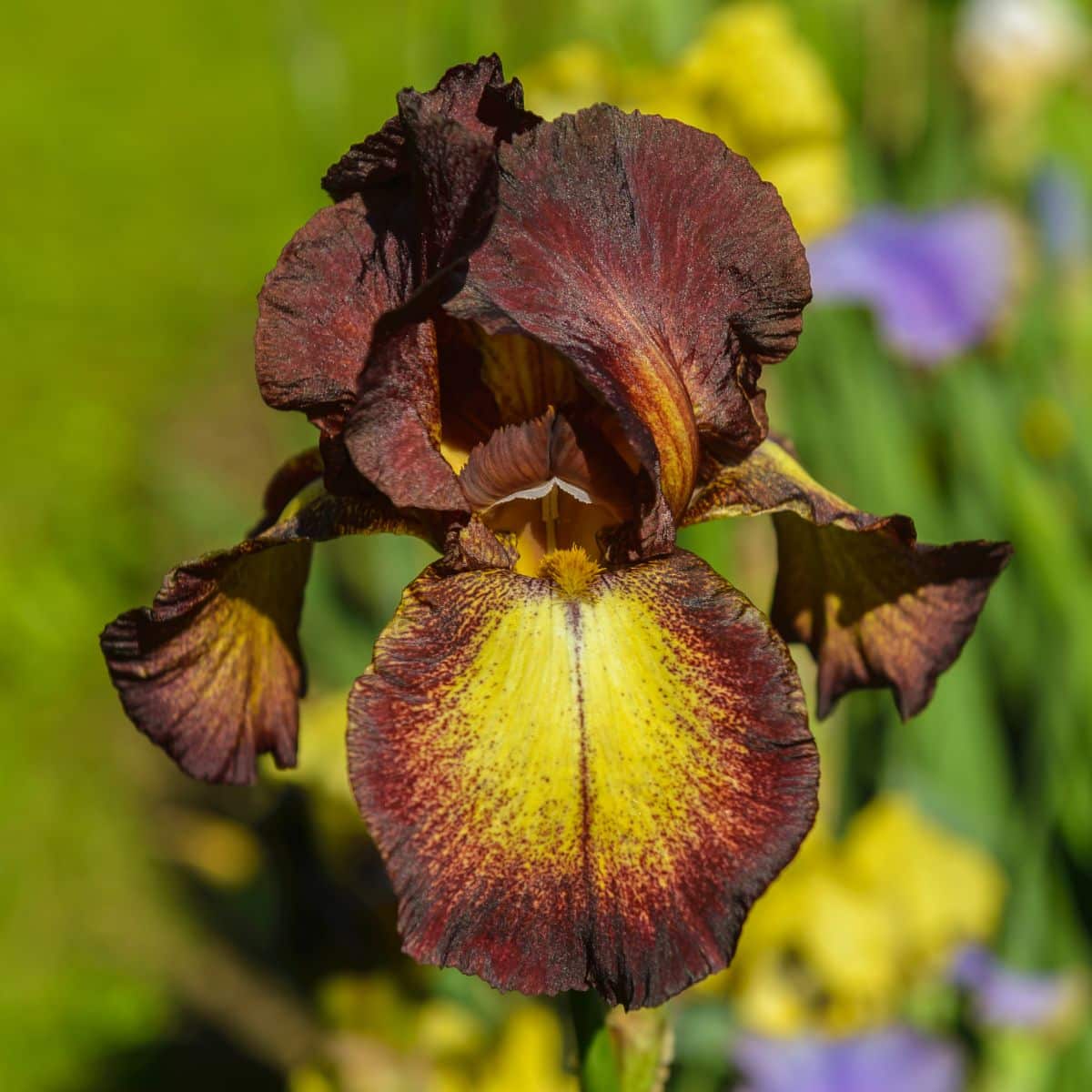 Last update on 2023-05-29 / Affiliate links / Images from Amazon Product Advertising API
Bearded Iris is one plant that has got a mix of beautiful contrasting colors.
The brown hybrid is one of its varieties that you might want to check out. They stand as the most famous Iris variant grown in gardens.
Some of its outstanding brown-petaled flowers include the. 'Supreme Sultan,' 'Spiced Tiger,' 'Living Legacy,' and 'Rodeo girl,' to mention a few.
During Summer, the stems of these plants spot foliage that stays green even after flowering is over.
For best results, grow these low-maintenance plants in well-drained, moist soil and allow you to enjoy full or partial sun exposure.
2. Columbine (Aquilegia spp.)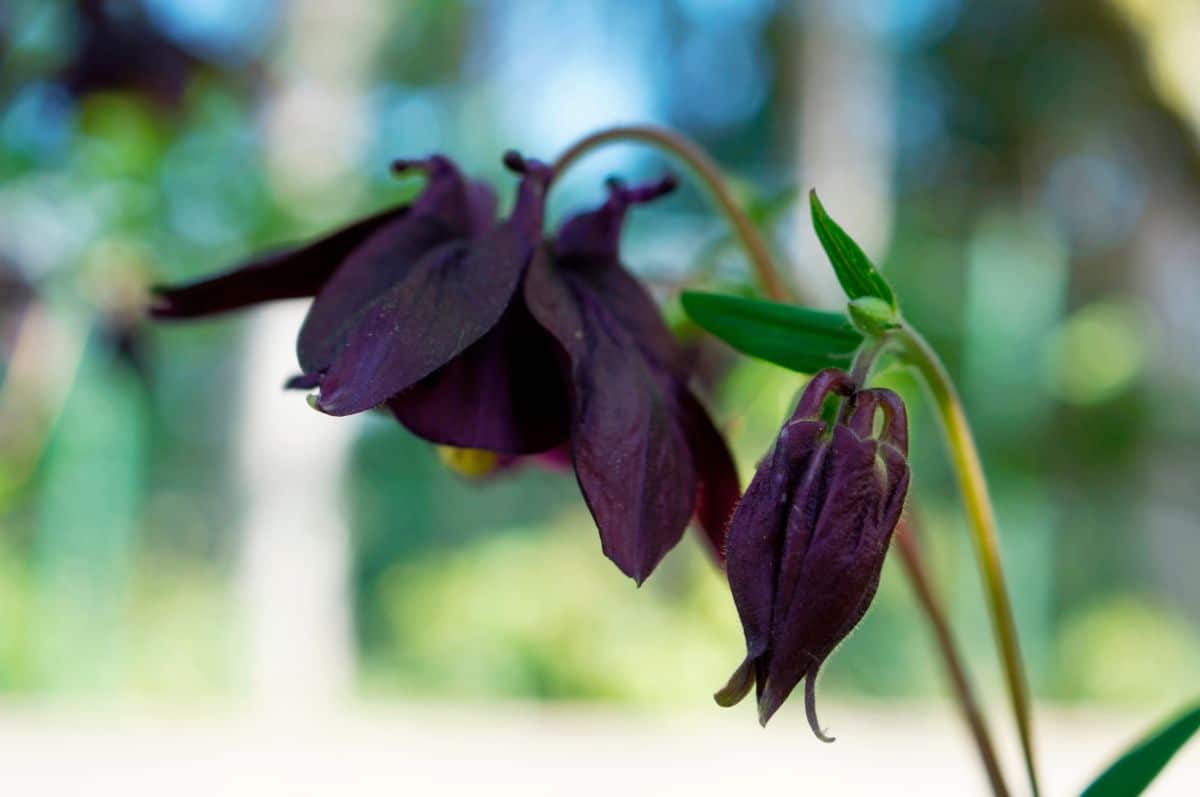 Columbines have several brown varieties. Some include 'Chocolate,' 'Single black,' 'Roman bronze,' etc. They also come in different shades of red, yellow, purple, and blue colors.
They are perennial plants that naturally flower when it's mid-spring.
An intriguing thing you will notice about them when in full bloom is that they stay as low as 6 inches while the plant spikes up to about 30 inches tall, looking beautiful.
Columbines will do well as border or pathway plants.
3. Japanese Arisaema (Arisaema sikokianum)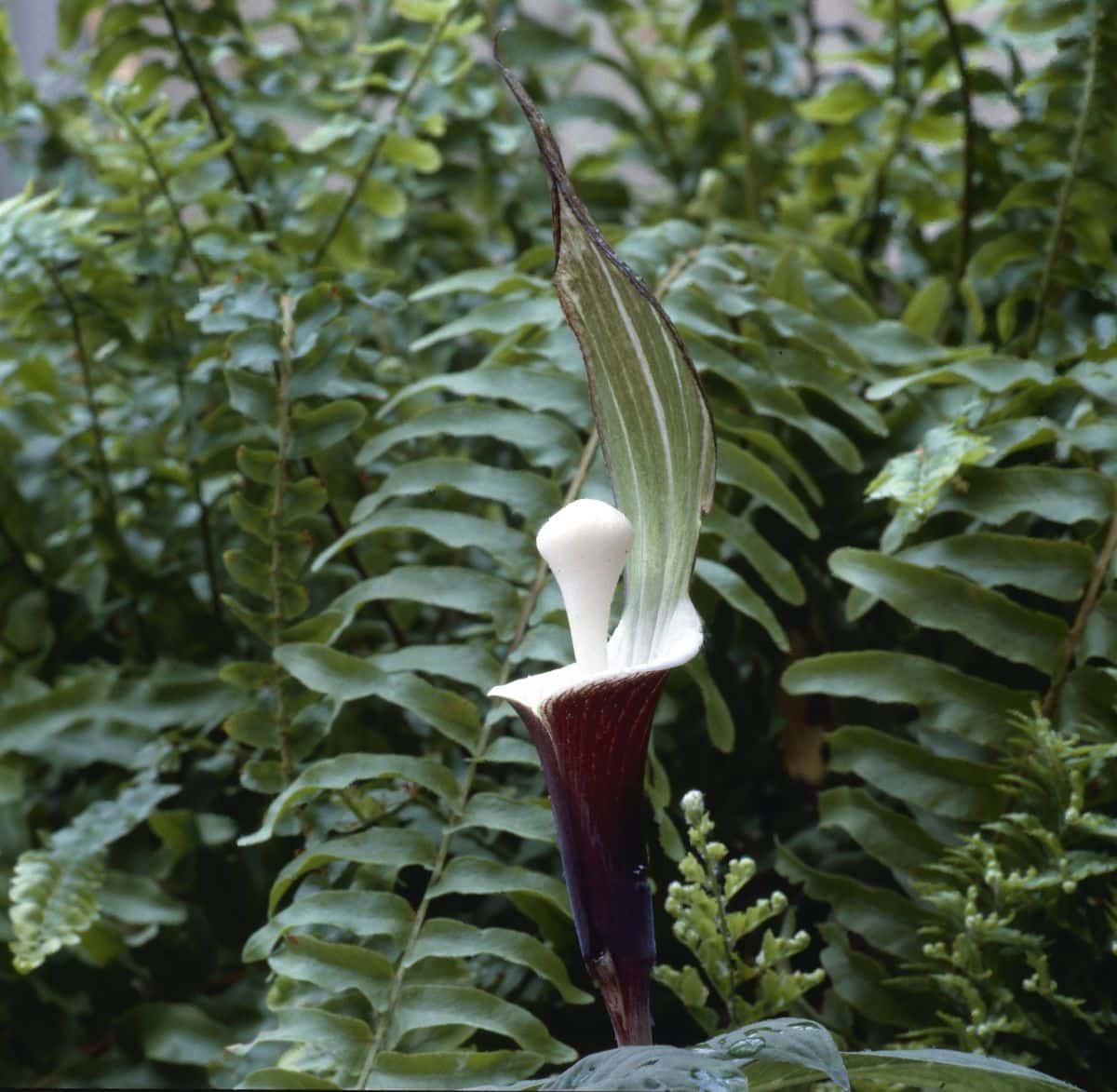 The Japanese Arisaema is a lovable purple-brown spathe with flowers giving coverage just like a cloak.
Their long green stem bears double lobes at the base of cream to light green colors.
You will also find their leaves to be of different exciting shapes and sizes.
They are perennials that originate from the Japanese woodlands.
To get this plant firmly established, grow in moist, well-drained soil, whether they are being planted in the ground or in pots.
4. Flowering Tobacco (Nicotiana spp.)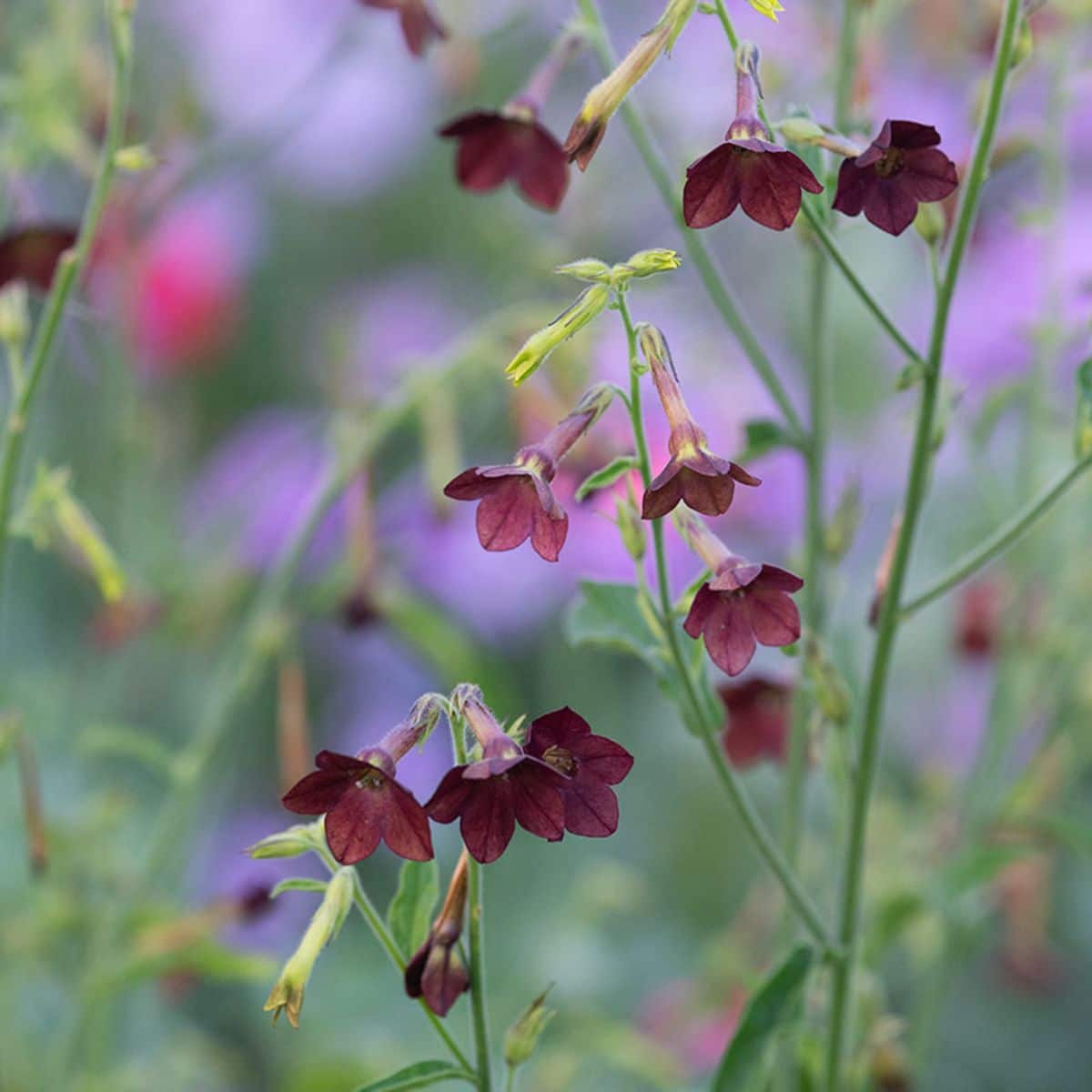 You need to check out the brown varieties of this plant.
With the 'Hot Chocolate,' your garden is blessed with lush bronze flowers, and you can even get a darker, rich-looking brown with yet another variety called the 'Chocolate Smoke.'
The beauty they bring gives credence to the fact that brown, indeed, signifies warmth. The name 'Flowering tobaccos was inspired by the flowers of this plant come in brown shades that resemble smoke.
They would naturally bloom for about two weeks in summer, gracing your eyes with their stunning five petals and throats marked with fine red lines.
Flowering tobaccos make excellent cut flowers and are primarily grown for this purpose.
5. Boat Orchids (Cymbidiums)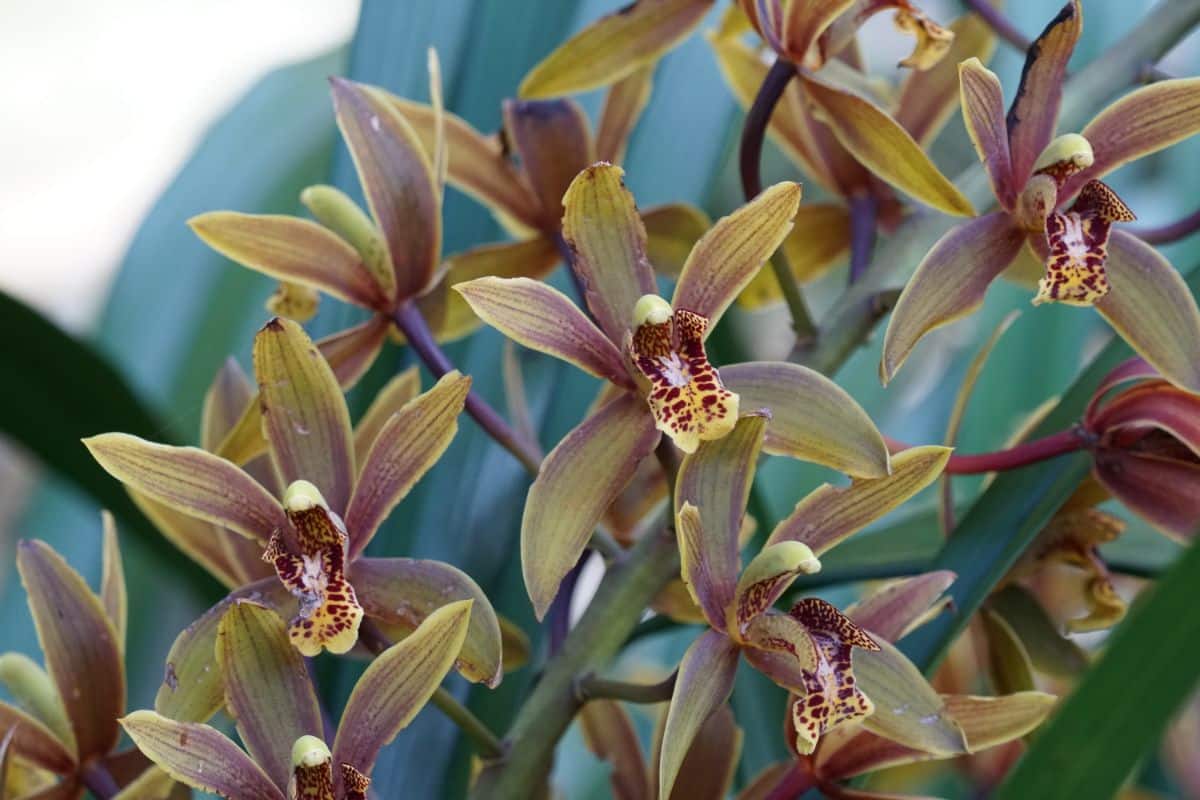 Some spectacular brown variants of the Boat Orchids are the aloe leafed with botanical name (Cymbidium aloifolium), 'Golden Leaf Edged Orchid' (Cymbidium floribundum), Tracy's orchid, or the Iris-like orchid.
If you are looking for a variant nicely combined with brown, go for the 'Charlie Brown.' You enjoy freshly produced brown flowers with specks of peach and yellow with a deep crimson-colored throat.
One unique aspect of the boat orchids is their unusual shapes. You find them either curved or shaped just like a boat.
6. Antler Orchids (Dendrobium Discolor)
This plant fits the description of 'rare brown leaves' perfectly.
The brown variant of the Antler orchids is broad and colored light brown - dark chocolate brown. There are other varieties, too, in reddish-brown, tan and yellow.
They get their name from their tall leaves that look just like animal antlers.
To see that they grow correctly, ensure they enjoy sufficient bright light. Low light conditions hamper their growth and make them short, whether planted indoors or outdoors.
For indoor plants, see that they are watered infrequently. The more they sit in water, the higher their chances of experiencing root rot.
7. Graham Thomas Austin (Rosarium Baden Rosa)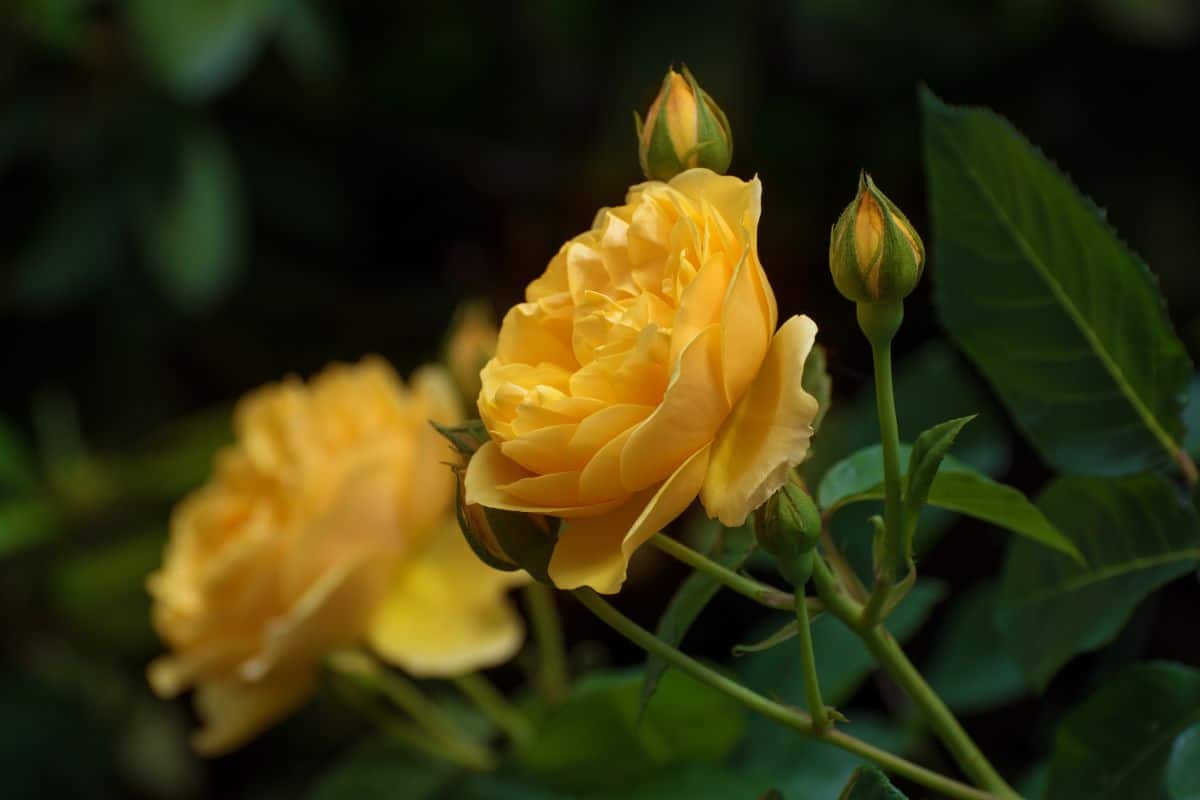 The Graham Thomas Austin plant has unique flowers highly adored by plant enthusiasts.
The flowers can best be described as double-petaled in rich golden color with specks of brown just at the edges. It further blesses you with a pleasant mild scent. You can get at least 30 petals from each flower.
The good thing about this hardy plant is that they require minimal care when planted outdoors. They do not need to be shielded from cold weather as that even works in their favor, making them more beautiful with robust blooms.
8. Echibeckia 'Summerina Brown' (Rudbeckia x Echinacea)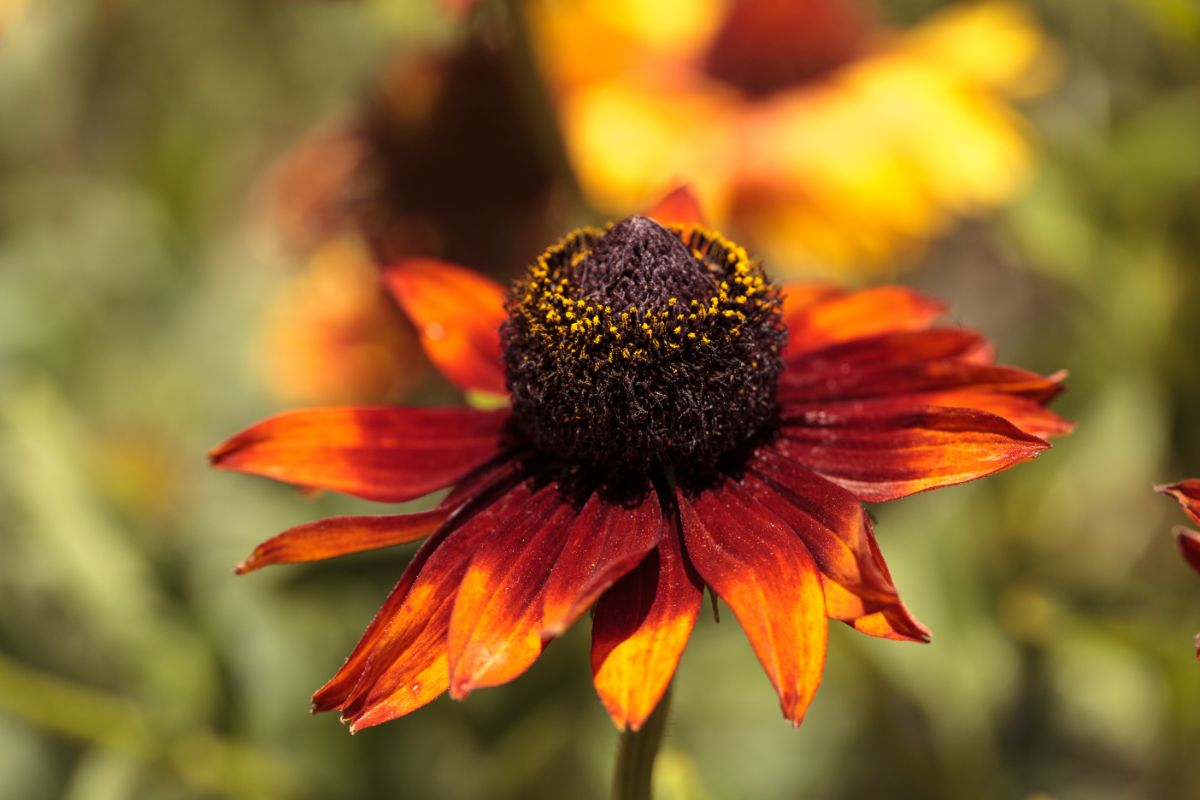 Occupying our 8th spot is this crossbreed between Rudbeckia and Echinacea because they are, indeed, uniquely beautiful.
The flowers have chocolatey brown petals with beautifully contrasting orange edges and a big dark brown cone.
9. Hardy Mums (Chrysanthemum rubellum)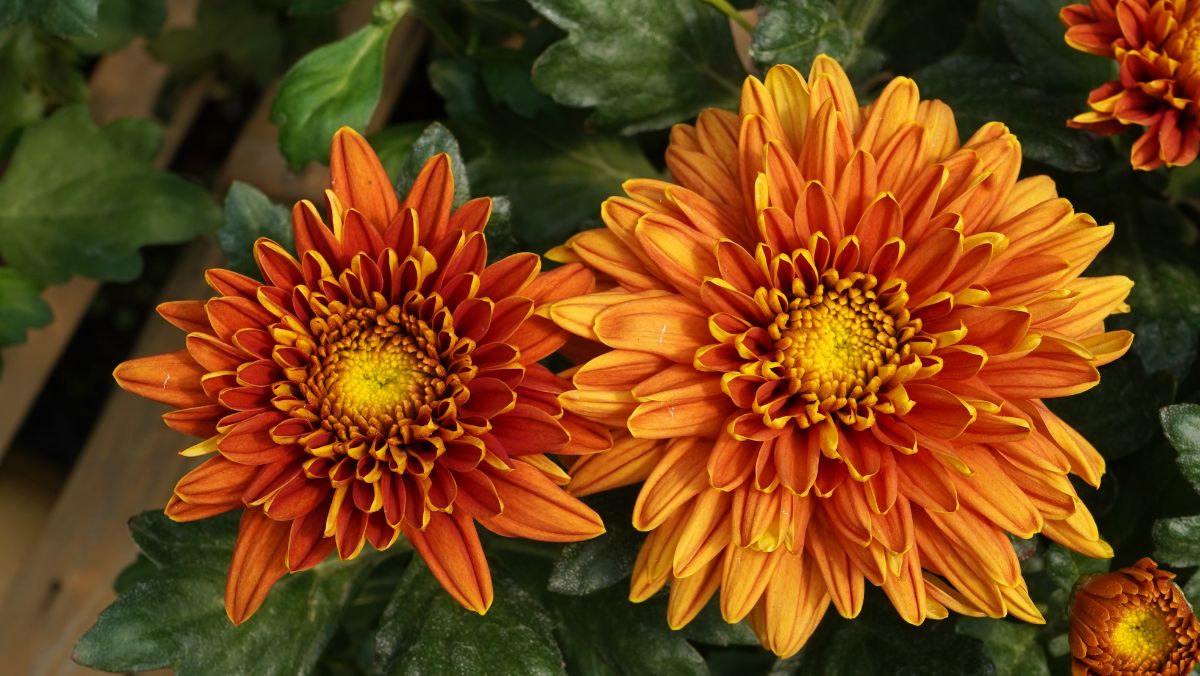 This plant has brown varieties that will make your garden stand out in style.
We recommend variants like 'Fireglow,' 'Katelli Bronze,' Autumn Glow Bronze' and 'Bronze Elegance.'
They will make quite a good show for your fall garden with their small/medium-sized flowers with single or double layers depending on the variety.
Hardy mums are blessed with very tough leaves that remain green all through winter. This explains why gardeners will advise you have them planted early autumn season, as they will stay healthy until late winter.
For best results, have them exposed to partial sunlight, as direct sunlight will shrink their leaves.
Watering should also be done regularly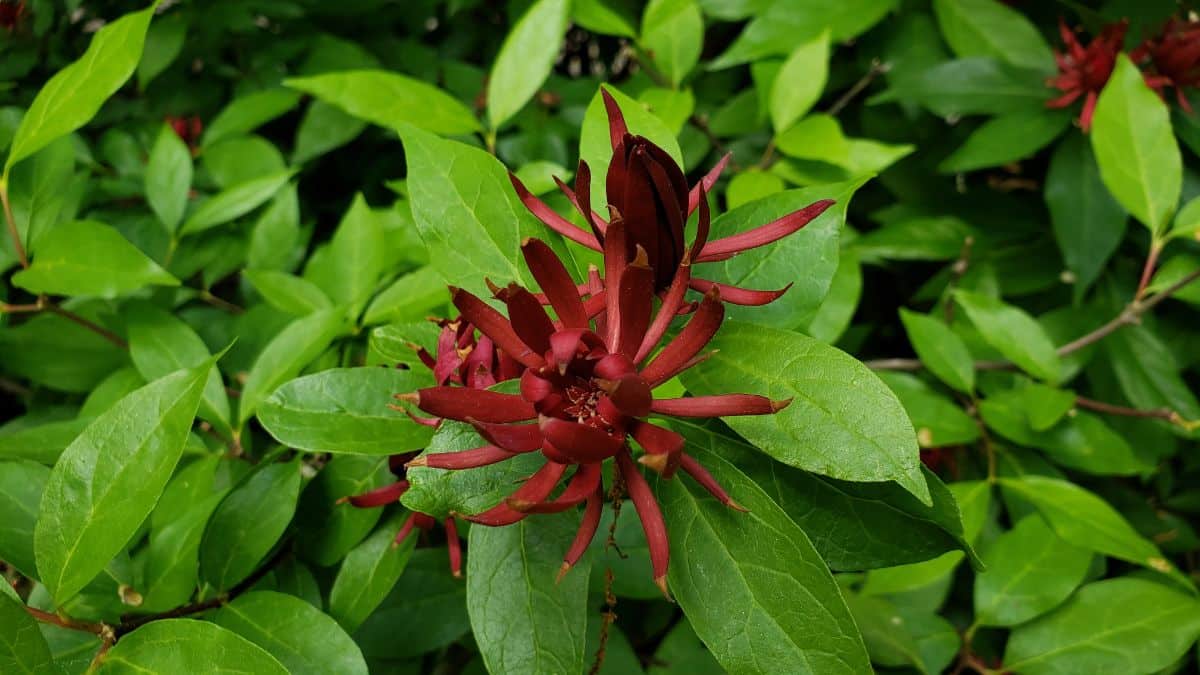 Last update on 2023-05-29 / Affiliate links / Images from Amazon Product Advertising API
What makes this plant unique asides from its brown flowers? The flowers are not just pleasing to the eyes but to your sense of smell also.
That's right. The Carolina Allspice releases a sweet chocolate fragrance.
As an added advantage, this multipurpose plant produces a spice used in the culinary world, the same way other spices like cinnamon are used in cooking.
Grow this plant under partial/indirect sunlight and avoid overwatering them.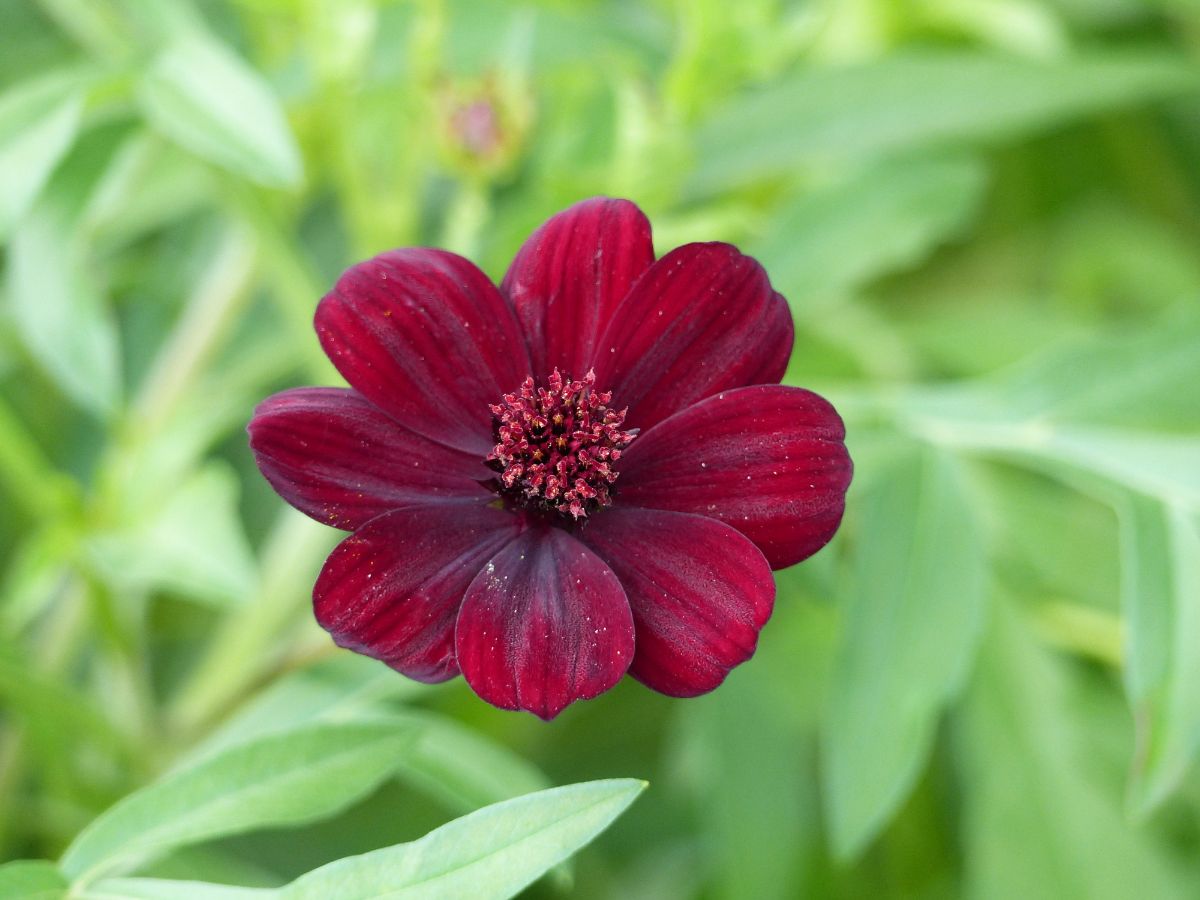 Last update on 2023-05-29 / Affiliate links / Images from Amazon Product Advertising API
Chocolate Cosmo plants are heavily scented with a chocolatey fragrance that you would love.
This perennial plant has varieties in deep bronze and velvety flowers that bloom from midsummer to fall.
It is advised that you plant them in early autumn as that will give them ample time to grow healthy enough to withstand the cold season and stay resistant to pest/insects attack.
They come highly recommended for brown gardens. Grow this plant in full sunlight in rich and nutrient-dense soil.
12. Absalom Tulip (Tulipa Absalon)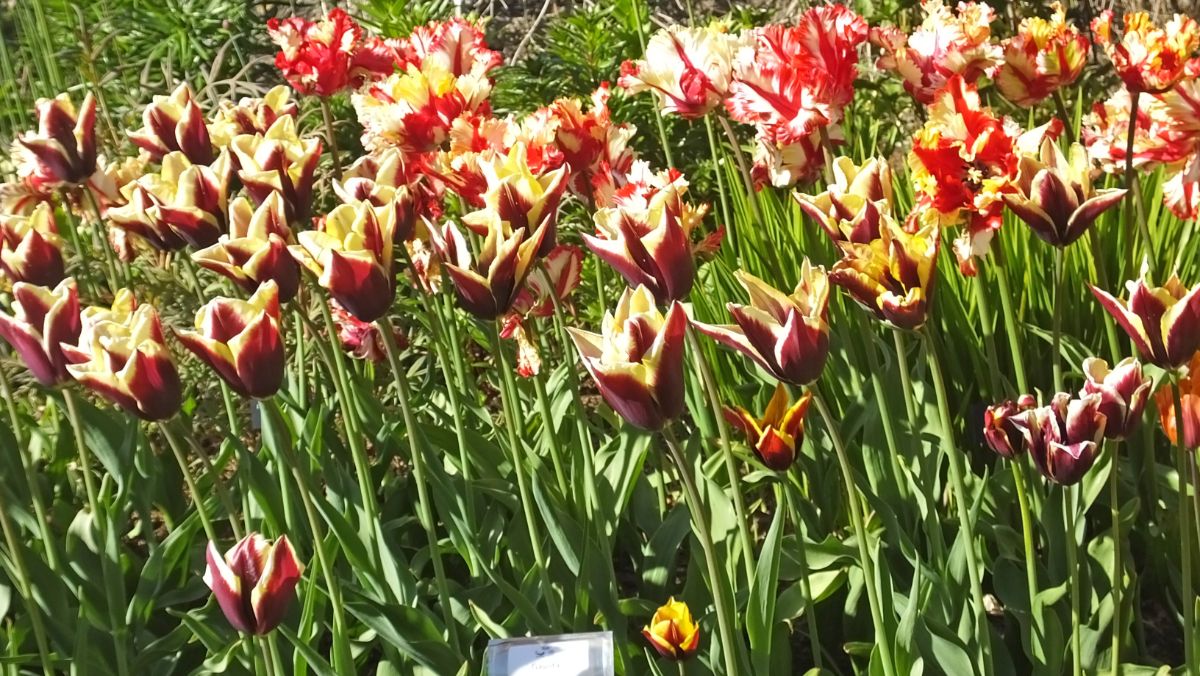 One intriguing fact about this plant is that it got its unique brown color from a painful infection caused by TBV (Tulip Breaking Virus). We are reminded about this virus anytime we see its chocolate brown color and surprisingly beautifully patterned flowers.
Absalom tulip is an oldie but a goodie. The plant is rare even though it has been in existence since 1780.
Their compact size makes them perfect for growing indoors or outdoors.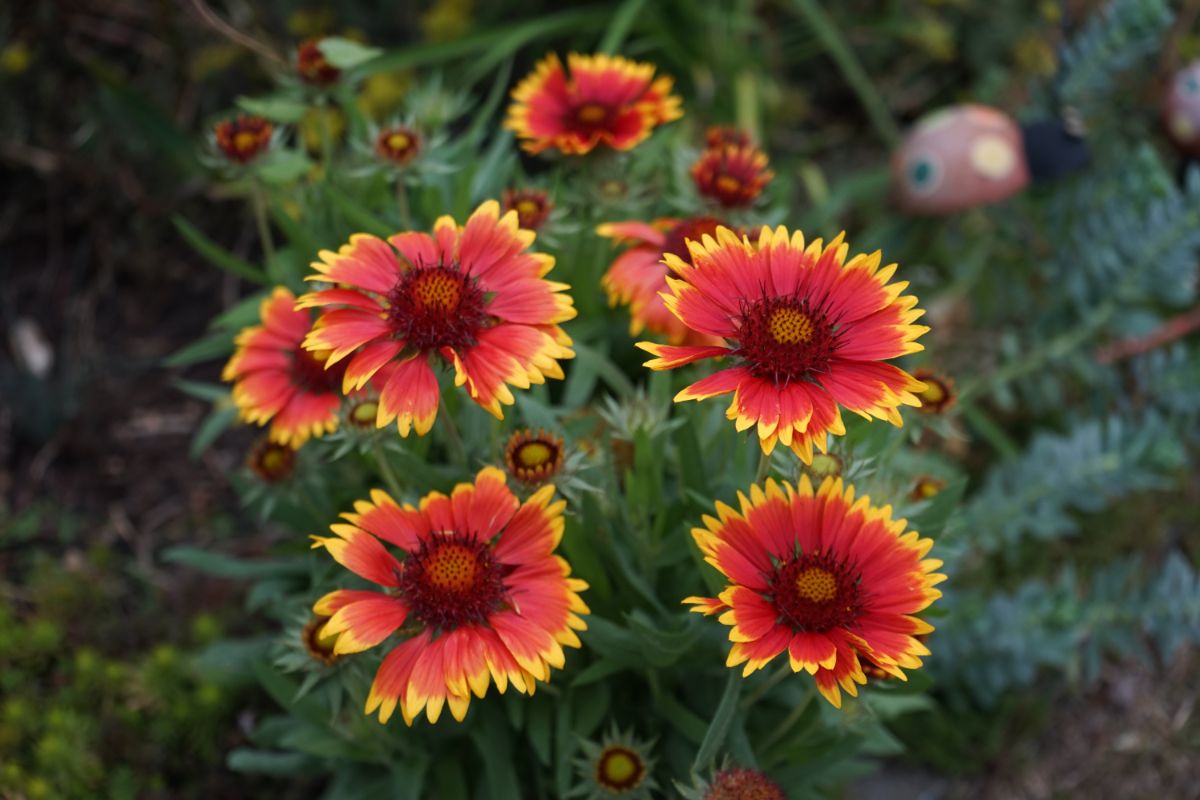 Last update on 2023-05-29 / Affiliate links / Images from Amazon Product Advertising API
This native North American plant will spread over the ground like a blanket, which explains the name 'Blanket flower.'
The flowers are colored brown at the center with nicely matching yellow edges and red petals.
They are prized for their radiant blooms, which attract pollinators like butterflies.
Blanket Flowers require little care. With consistent watering to prevent them from drying up, you can get them up and thrive.
Their stem tips look perfect when used for floral arrangements
14. Charlie Brown Rose (Rosa)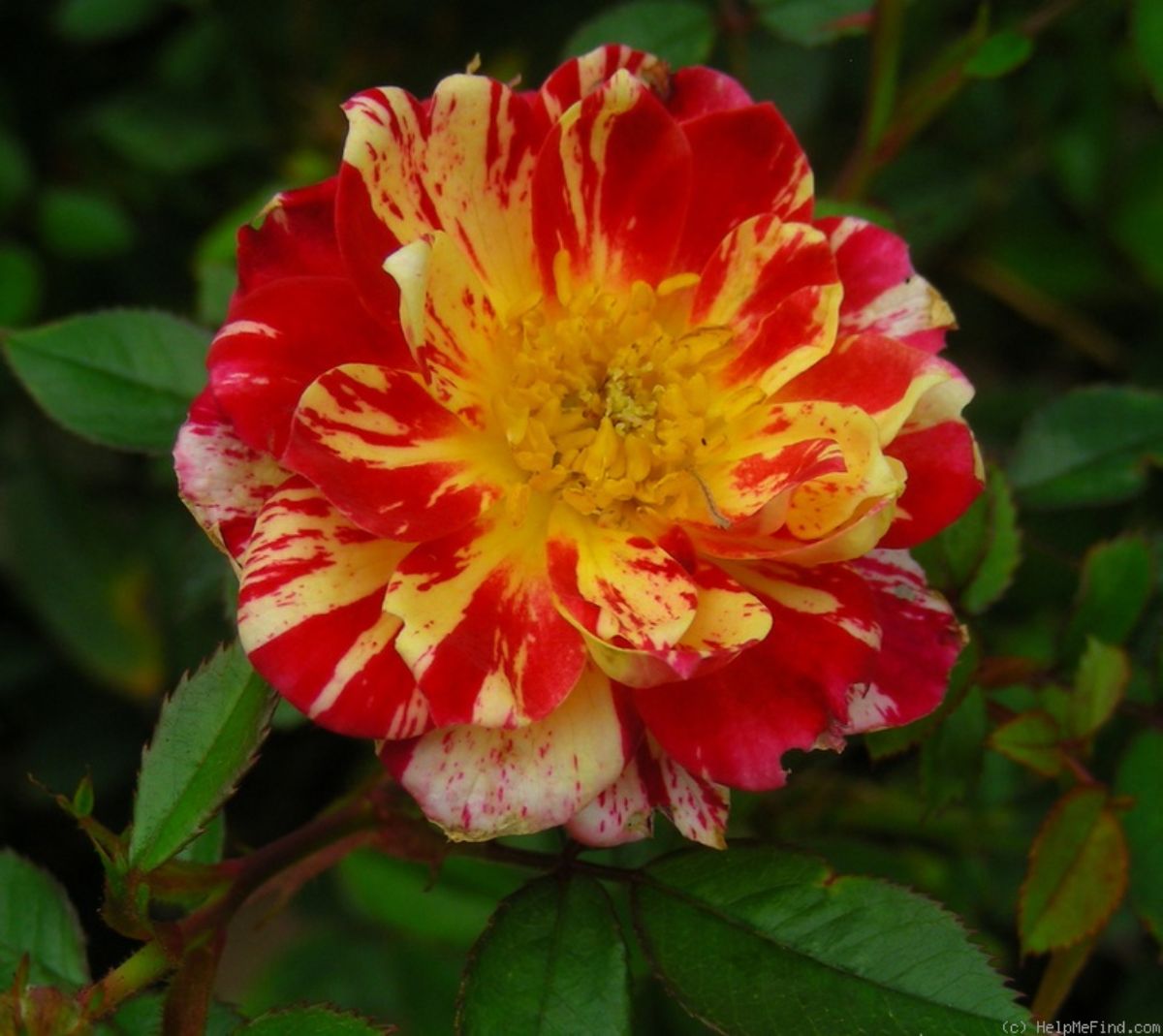 Charlie Brown Rose is quite a delicate plant requiring close monitoring and attention regarding temperature.
The plant, usually small with broad, brown flowers, does not respond well to harsh winters.
Charlie Brown roses make excellent indoor plants, as they can get by with just about 6hours of bright sunlight.
They have a fantastic scent that instantly changes your mood at first sniff.
Flowers of this plant will have a range of 8 - 15 petals in summer. They bloom from late spring through to early fall.
15. Cattleya Velutina (Cattleya velutina)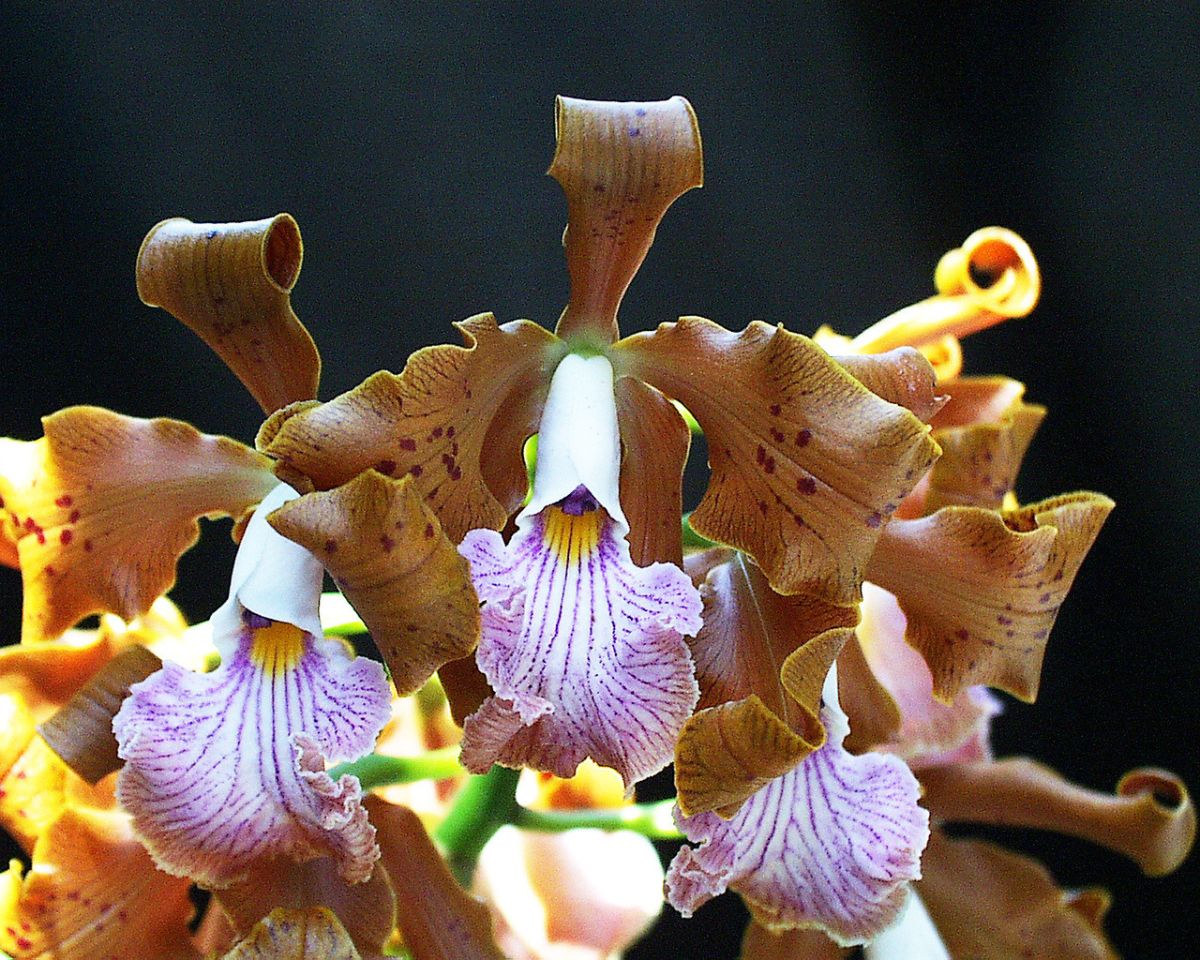 Cattleya velutina offers unique visual qualities you will certainly desire for your gardens.
This particular variety has brown-bronze petals with burgundy spots across its white lip, beautiful purple stripes, and a golden throat.
You will also find variants in brownish-green and white with green veins, looking just like art masterpieces.
Cattleya velutinas are fast-growing plants. When planted outdoors, especially during the summer season, they can attain a 2ft height within a year.
Winter season is best to have them grown as indoor plants. This will enable them to get solidly established to flower within their first year.
For best results, ensure the plants are exposed to bright sunlight.
The plants are native to Brazil.
16. Tropical Hibiscus (Hibiscus rosa-sinensis)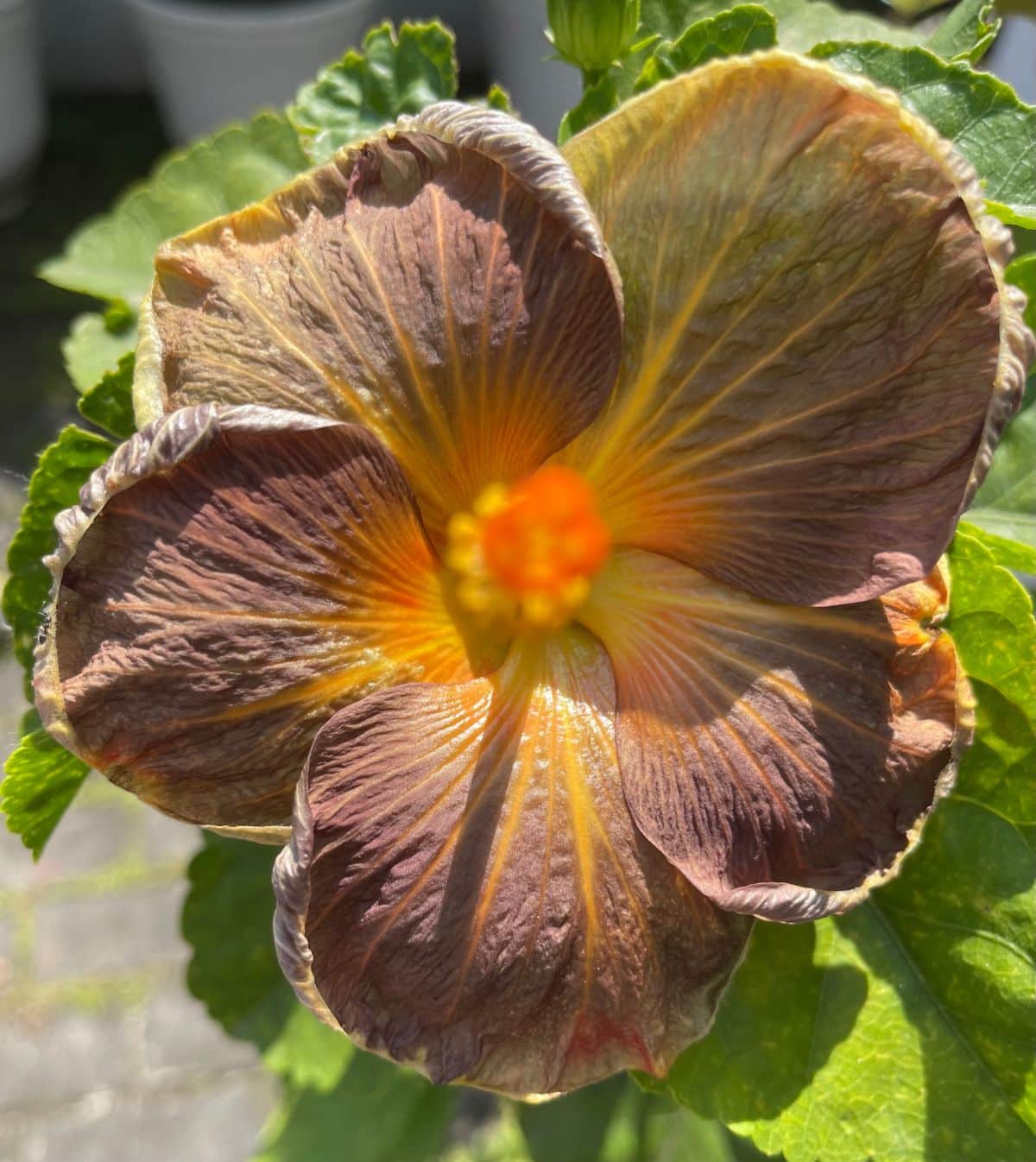 The hybridization process of tropical hibiscus produces an array of colors like charcoal, gray, and of course, brown-bronze.
Looking for unique brown cultivars to choose from? We recommend the 'Pocahantas,' 'Key Largo,' and 'Creme de Cacao.
17. Dahlia (Dahlia pinnata)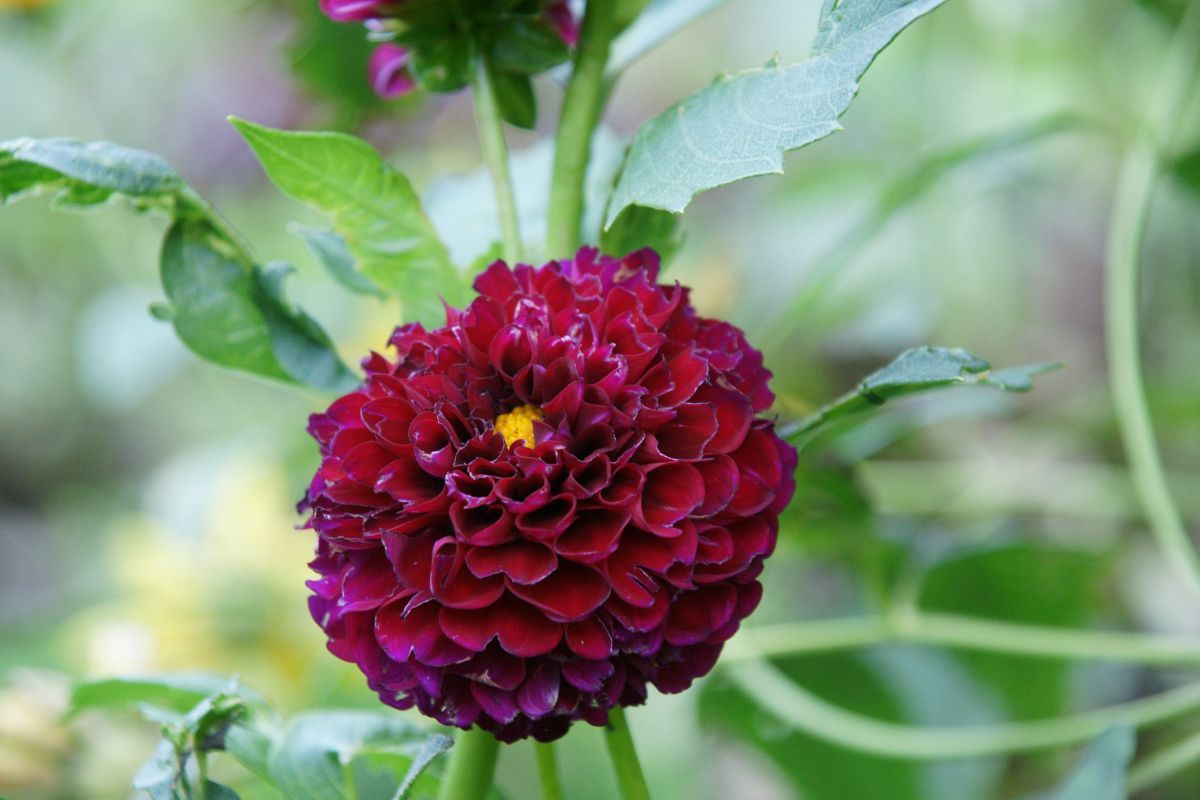 There are a lot of unique varieties to select from with Dahlias. We have the 'Chocolate Sundae' that is deep red colored with brown-bronze petals and golden centers.
Yet another stunning one is the Dahlia 'Brown Sugar.' We must also not mention the Dahlia 'Bonica,' an all-in-one package that gives you eye-catching flowers and stunning foliage.
They are a must-have in your collection of flowers, especially during the spring season.
Dahlias make excellent border plants and can be used in flower beds too. Their height size largely depends on the variety but usually falls into a range of 2 - 6 feet.
18. Daylily (Hamerocallis spp.)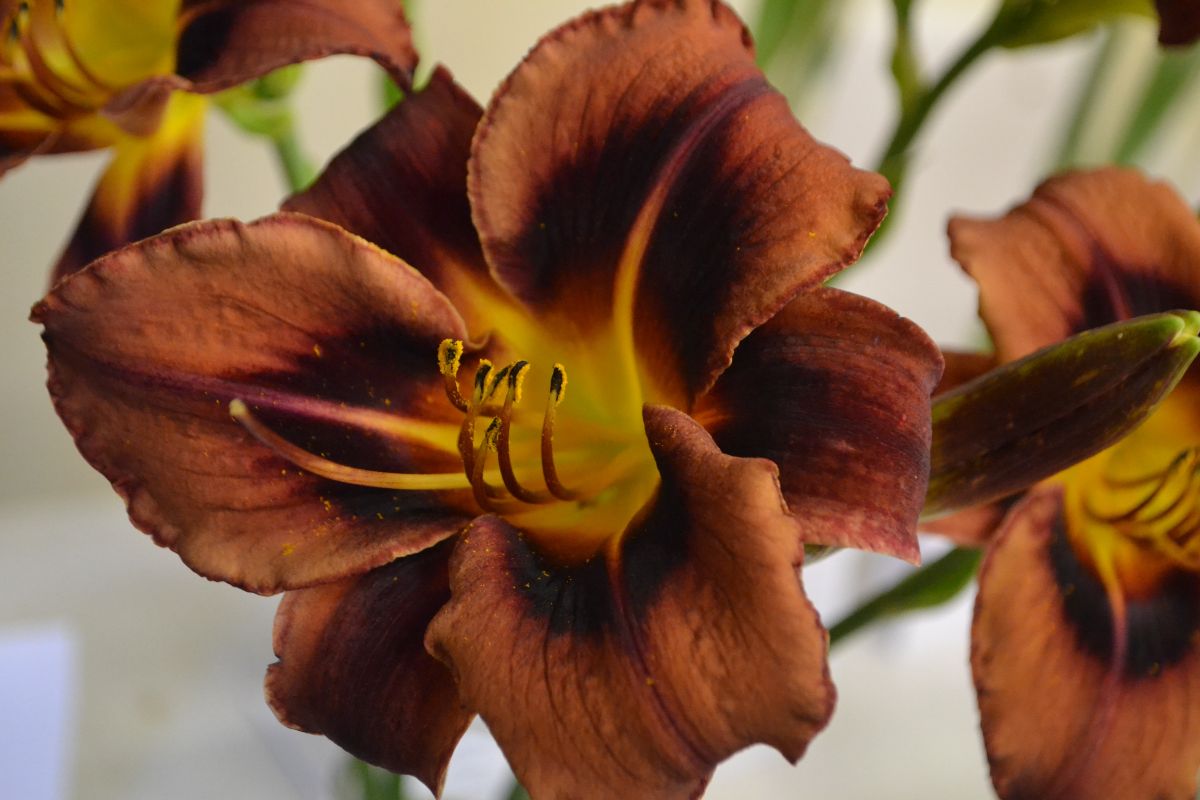 You will find the latest cultivars of this plant, like 'Sweet Hot Chocolate,' bearing rusty brown flowers.
Most of these cultivars are produced from a crossbreeding process.
Daylilies are quite the charmers when they bloom, bringing life and vibrance into your garden.
Grow this plant in well-drained soil with plenty of sunlight. Daylilies have a height range of about 16 - 36 inches.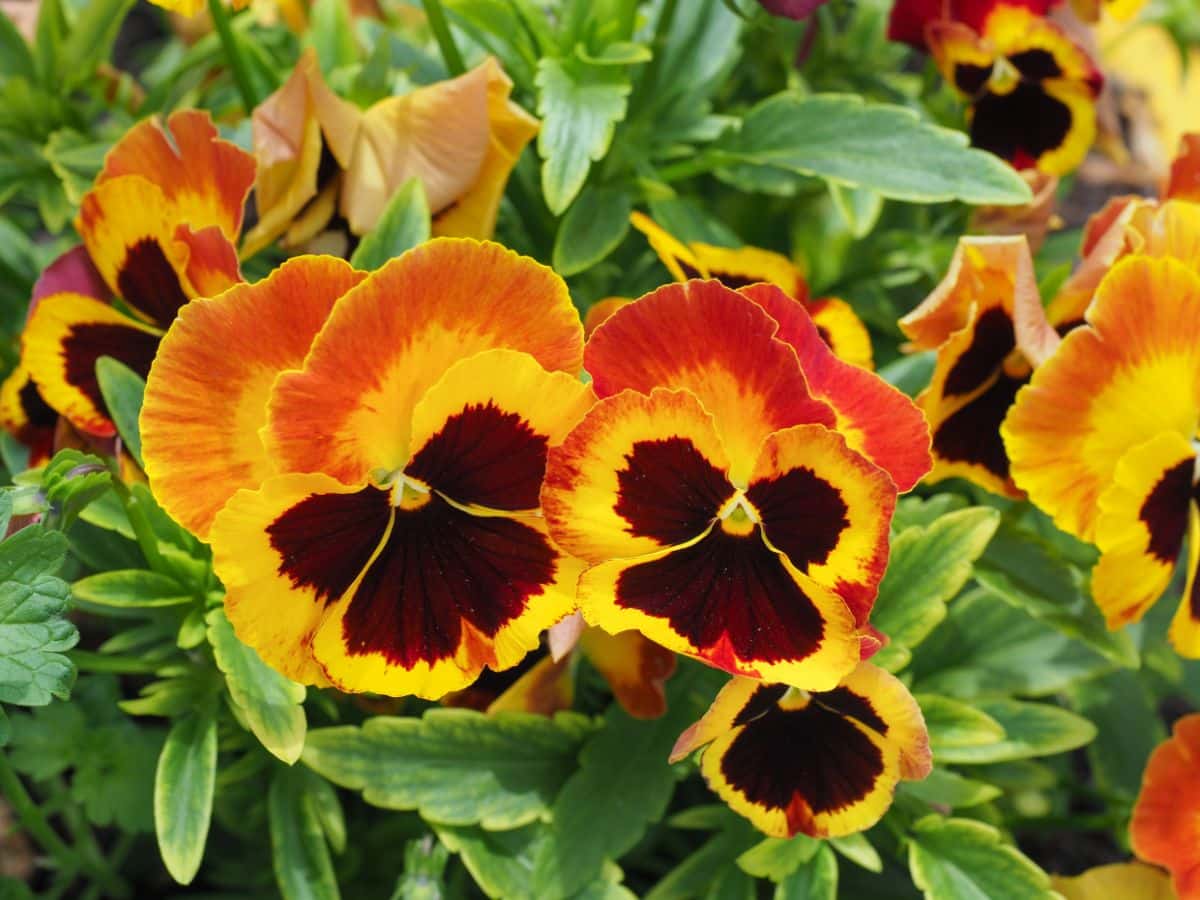 Last update on 2023-05-30 / Affiliate links / Images from Amazon Product Advertising API
The beauty this annual/biennial plant offers will leave you gob-smacked. Its brilliant golden-orange-brown color brightens up your entire environment.
The Pansy variant is quite versatile. You can use them as container plants or pathways and even flower bed plants.
Angel amber kiss pansies are shade-loving plants. They flower from April through to July.
A free display inspiration for you will be to grow them in hanging baskets. The way the flowers tilt down makes quite a stunning effect.
With the Angel amber kiss pansies, you do not need to dote on them all the time, have them shielded from intense cold or hot climates, and they are good to go.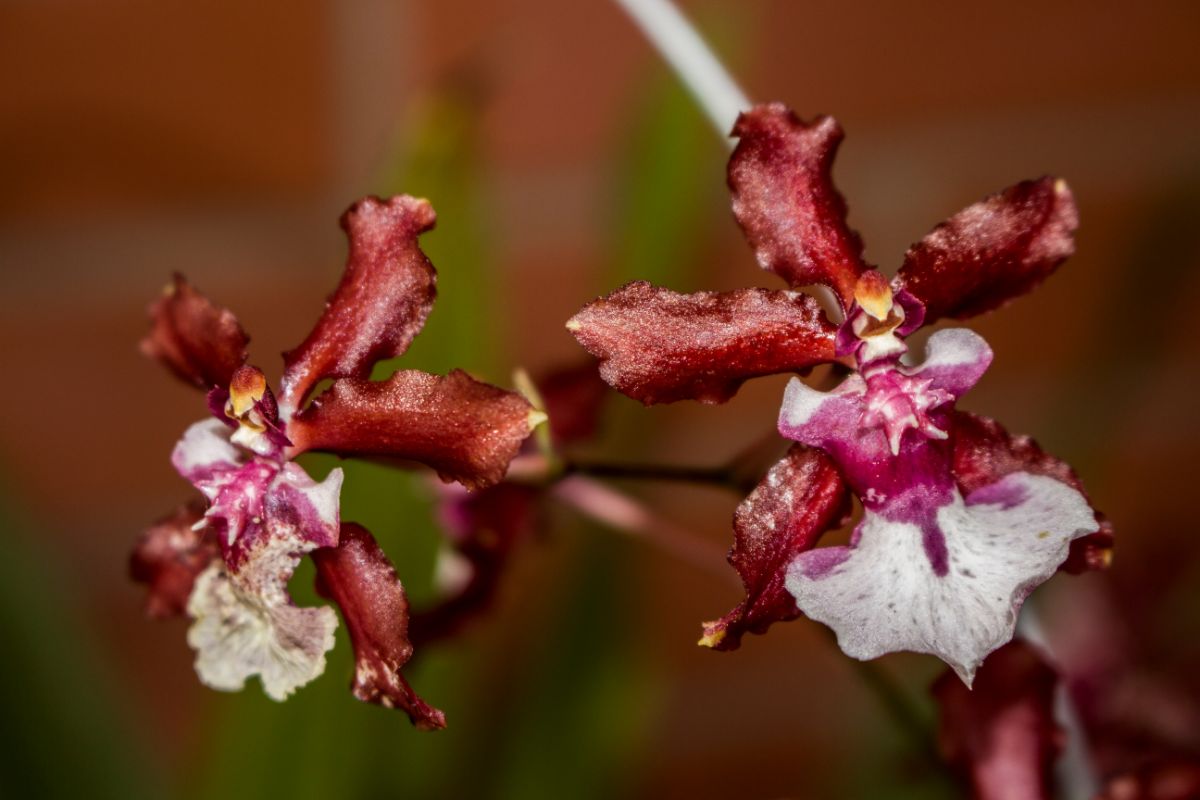 Last update on 2023-05-30 / Affiliate links / Images from Amazon Product Advertising API
These plants are better off grown in a well-lit area, shielded from direct sunlight with high humidity.
The red-brown colored, large-sized plant rewards you with pleasant chocolate-smelling blooms. Even bees are attracted to the brown chocolate centers that pop during early summer.
Direct sunlight for extended periods will scorch the leaves of this plant, so partial sunlight is preferred.
Conclusion
Ever thought of infusing beautiful brown flowers into your garden but not knowing if they are worth it or the varieties they are available in?
We understand your reservations. When it comes to brown flowers, brown happens to be the least hyped or considered. They are highly undervalued, and that is because people are yet to experience the beauty and uniqueness that they possess.
Try out any from our list of rare but highly unique brown plants, and I bet you'll be coming back for more.