If you want to grow one of the most popular houseplants on the planet that you always find in pictures sitting on the marble mantel in the room or office desk, then the perfect plant for you is the Swedish Ivy.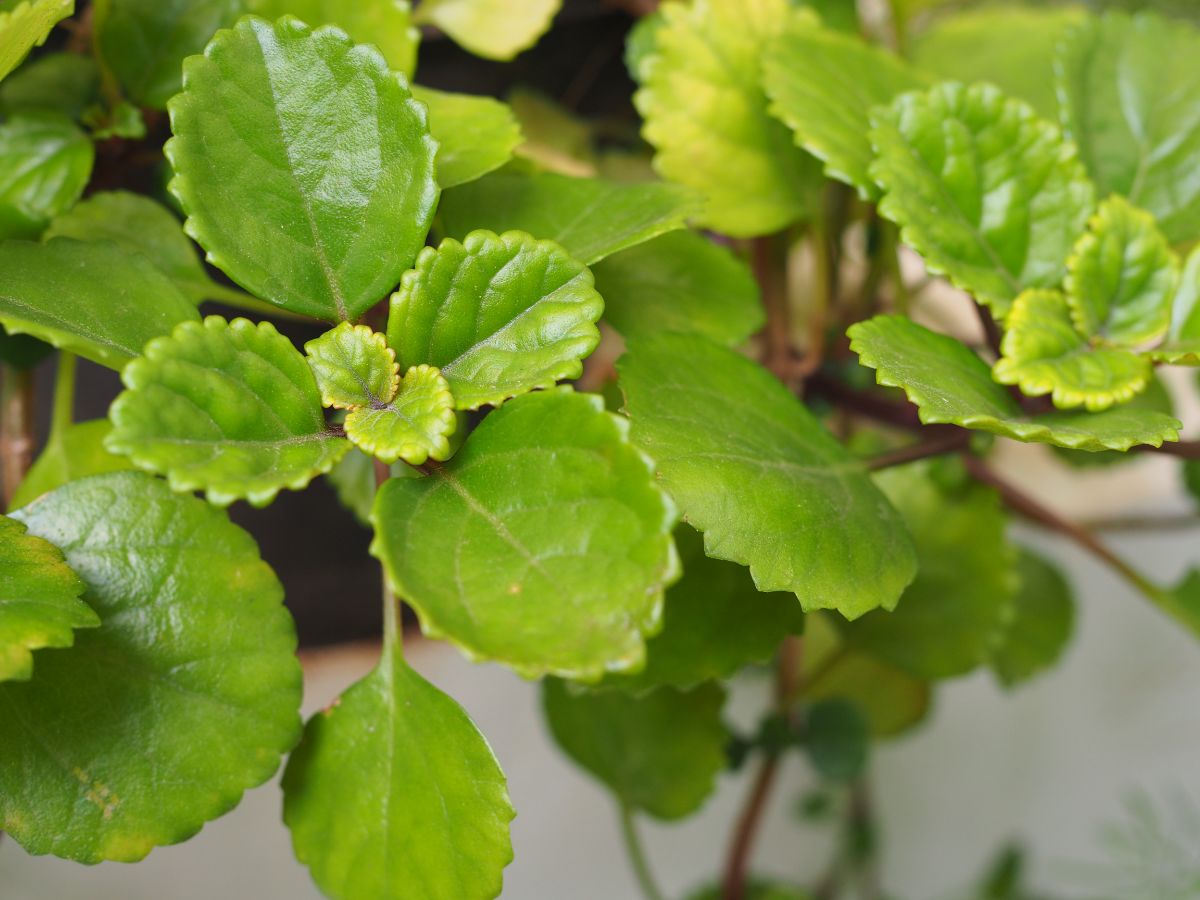 It is a lovely plant that thrives indoors and doesn't need much effort from you to grow well. Also known as the Creeping Charlie, plant lovers greatly cherish the Swedish ivy because of its gorgeous foliage.
This unique plant is not only easy to maintain but can also produce beautiful blooms when given the proper care, like regular watering, adequate sunlight, well-drained potting mix and medium, average temperature, high humidity levels, etc.
Below is an in-depth Swedish ivy growing guide that will teach you how to grow and care for the plant.
Jump to:
Essential Facts About Swedish Ivy
| | |
| --- | --- |
| Common Names | Swedish Ivy, Creeping Charlie, Swedish Begonia |
| Scientific Name | Plectranthus verticillatus |
| Family | Lamiaceae |
| Plant Type | Evergreen Perennial |
| Mature Size | Two to three feet tall and wide |
| Sun Exposure | Bright, indirect light |
| Soil Type | Rich, moist, well-drained |
| Soil pH | 5.5 to 6.5 (acidic) |
| Bloom Time | Summer |
| Flower Color | White, Green, Pale Purple |
| Hardiness Zones | 10 to 11 |
| Native Area | Northern Australia, Pacific Islands, Southern Africa |
| Toxicity | Non-toxic |
Also known as Creeping Charlie, the Swedish ivy is an evergreen perennial and the most popular specie you will find in the US as a houseplant.
So many people are led into believing that it is a native of Sweden because of its name. Still, on the contrary, Swedish ivy significantly originated from Northern Australia, the Pacific Islands, and Southern Africa.
Swedish ivy is a member of the Mint family, Lamiaceae featuring a drooping growth habit, which makes it perfect for hanging baskets. It is popularly known for its elongated, flowy stems trailing and spreading with age, which is how it earned its nickname, Creeping Charlie.
This unique plant has small, glossy green leaves that grow one to a half inch across. These leaves are broad-ovate and serrated around their edges while releasing a pungent fragrance once touched. It often produces white or pale purple blooms that come and go all year.
Essential Swedish Ivy Growing Guide
Hardiness Zone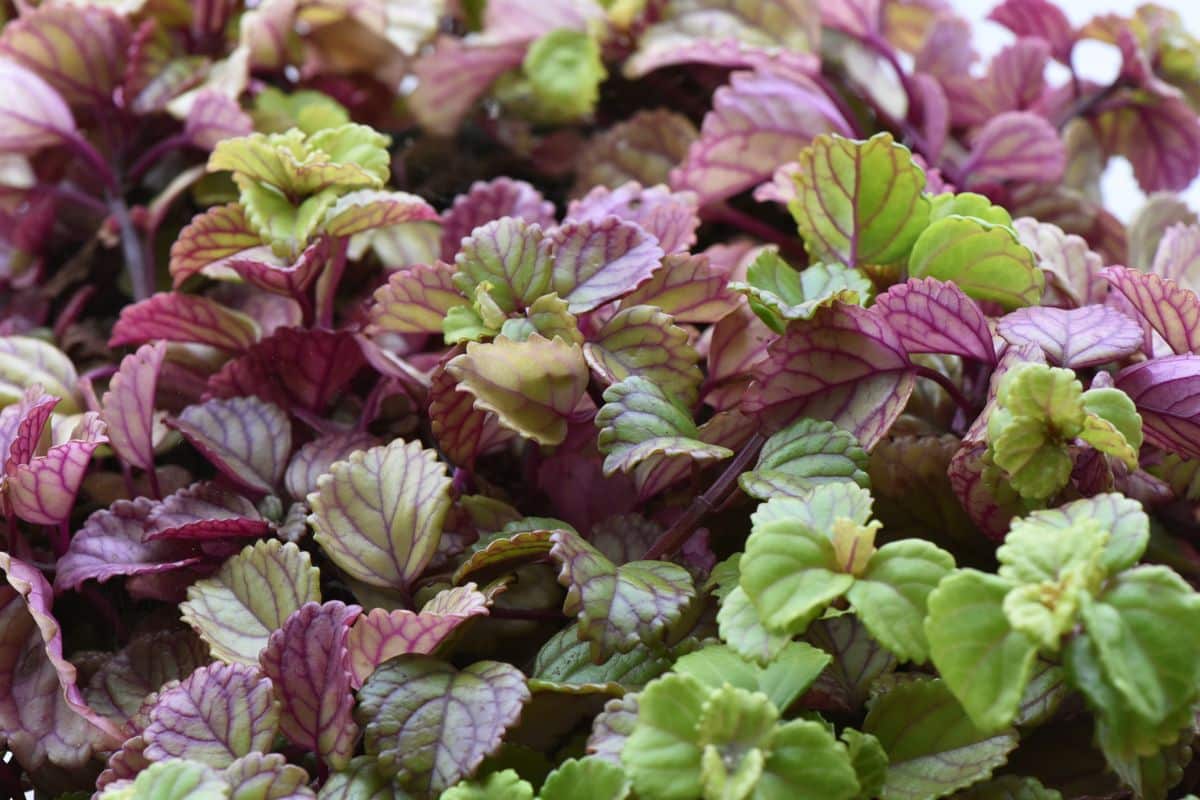 Swedish ivy is an evergreen perennial that is hardy to USDA zones 10 through 11. You can best plant it as a houseplant and move them outdoors, but it will change its leaves color from green to purple. Naturally, Swedish ivy is a plant that originated in Central America, Puerto Rico, Hawaii, and even Australia and Southern Africa.
This stunning plant can grow well in different conditions as much as you provide its required minimum temperature and other conditions like bright, indirect sunlight.
Even in lower hardiness zones, you won't have any problem growing the Swedish ivy as you can provide it with shade and other things it needs.
Light Needs
Swedish ivy requires at least 6 hours of bright, indirect sunlight every day. In its growing season during the spring or summer, it will need more sun to enable it to produce its dark green leaves that will pave the way for an abundance of beautiful blooms.
Ensure you don't place your plant in direct sunlight, as it will scorch or burn. As it establishes, during a dip in temperature, you can minimize its sunlight exposure without causing harm to it.
When you notice Swedish ivy leaves turning crispy or brown, it signifies too much light. While yellowing leaves are caused by a lack of adequate light or underwatering.
Soil Needs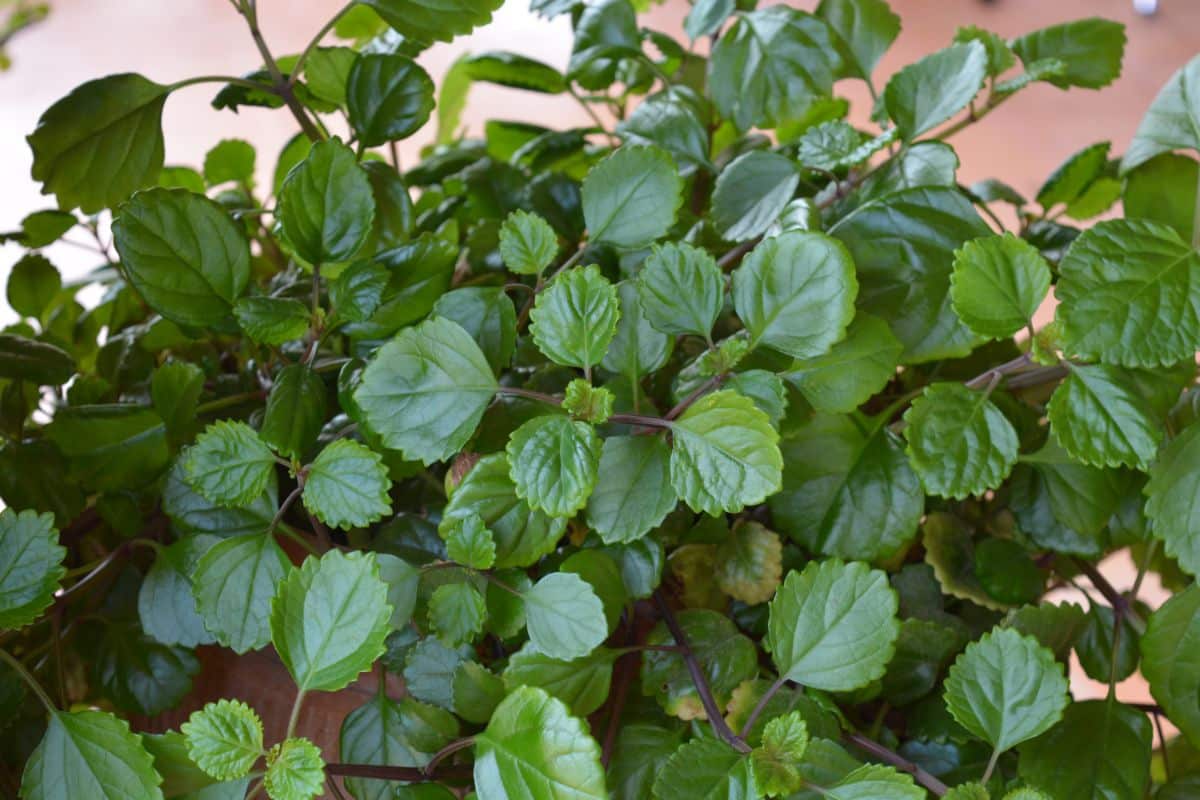 The best soil for Swedish ivy must be soft and well-draining with a high nutrient potting mix. You mustn't go for a fancy or organic compound, but it should be perfect for potted plants. This plant is not fussy with its substrate since it can survive in many different conditions.
The Creeping Charlie, sometimes called, requires a 5.5 to 6.5 soil pH level as it is the perfect acidity level for indoor plants. Several potting mixes are set by default to be slightly low in pH. So, if you must reduce it, you can do it with lime or sulfur-based products.
Watering Needs
Swedish ivy needs regular watering in its growing season, but you must let the top two inches of its soil dry out before watering again. In cold seasons, minimize the way you water this plant so that the soil will stay slightly moist since it is when growth is at a slow rate.
Do not overwater your creeping Charlie to avoid soaked soil, which can cause root rot disease and death of your plant. Provide a pot with well-drainage holes that drain out excess water to prevent the soil from getting too wet.
Temperature/Humidity Needs
If you are growing Swedish ivy indoors and you want it to thrive as you wish, you must keep the temperature moderately warm, at least 12°C. Again, it would be best if you protected it from draughts to avoid uncertain changes in temperature to prevent leaf drops.
As long as humidity is concerned, your creeping Charlie needs an average room humidity. Increasing humidity when the air is too dry by placing the pot on a wet pebble tray. You can also wash your leaves occasionally using enough water to wipe off the dust and prevent pest infestation.
Fertilizing Needs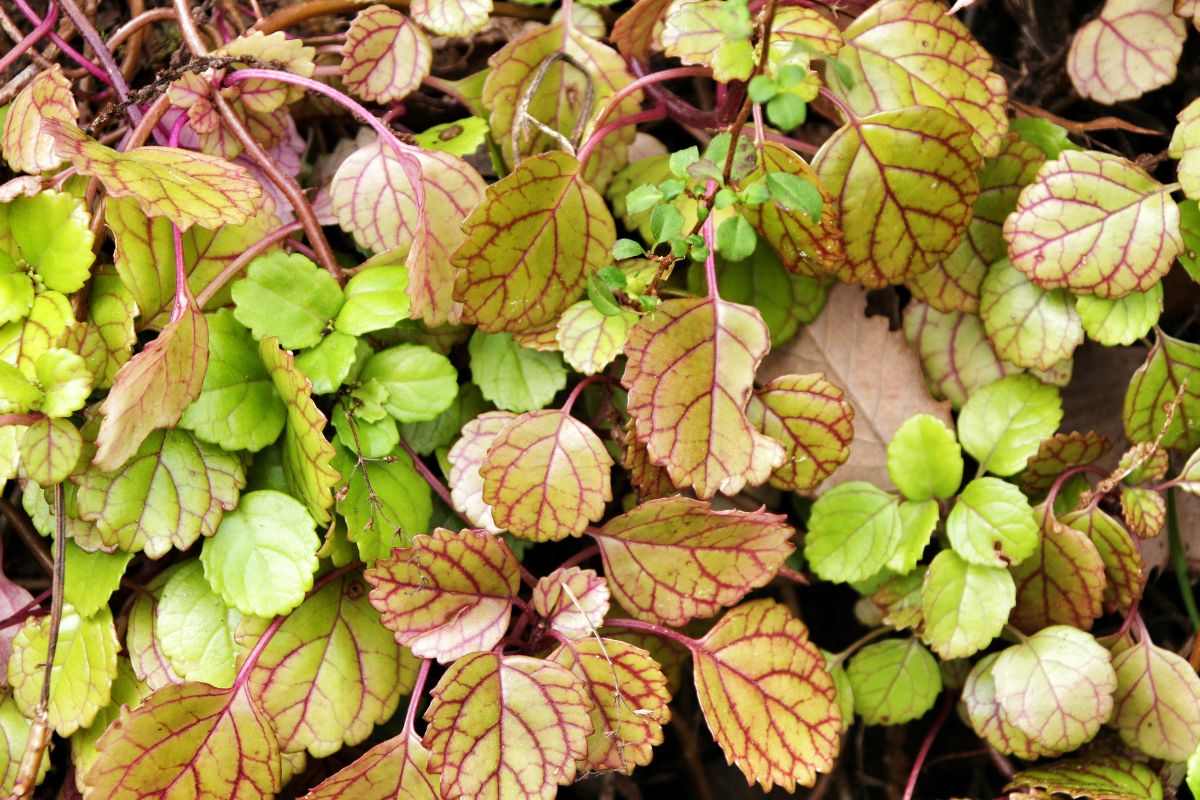 Feeding your Swedish ivy is not entirely necessary, especially during the spring and summer seasons in its active growth periods. But if you choose to do so, you can go for liquid fertilizer and apply the appropriate measures.
Any generic all-purpose indoor fertilizer is ideal. Or provide an NPK ratio of 1-1-1 or 5-5-5. Avoid winter feeding since it'll just build up.
Potting & Repotting Tips
The best time to repot Swedish ivy is in the growing season and only when it has become pot-bound. Ensure you use well-draining soil rich in organic material for your creeping Charlie.
Endeavor to provide a pot with a drainage hole so the soil will not become soaked to avoid root rot and plant death.
Pruning Needs
The creeping Charlie requires pruning to keep it in good shape. Once blooms are spent, cut off stem edges to boost branching. By pruning, your plant will produce a fuller, bushier plant. Meanwhile, propagation of stem tips is optional.
Swedish ivy roots easily and will offer a continuous collection of new plants. You can cut your plant back by as much as half at once. Don't worry; your plant will get hurt all by doing so.
Swedish Ivy Varieties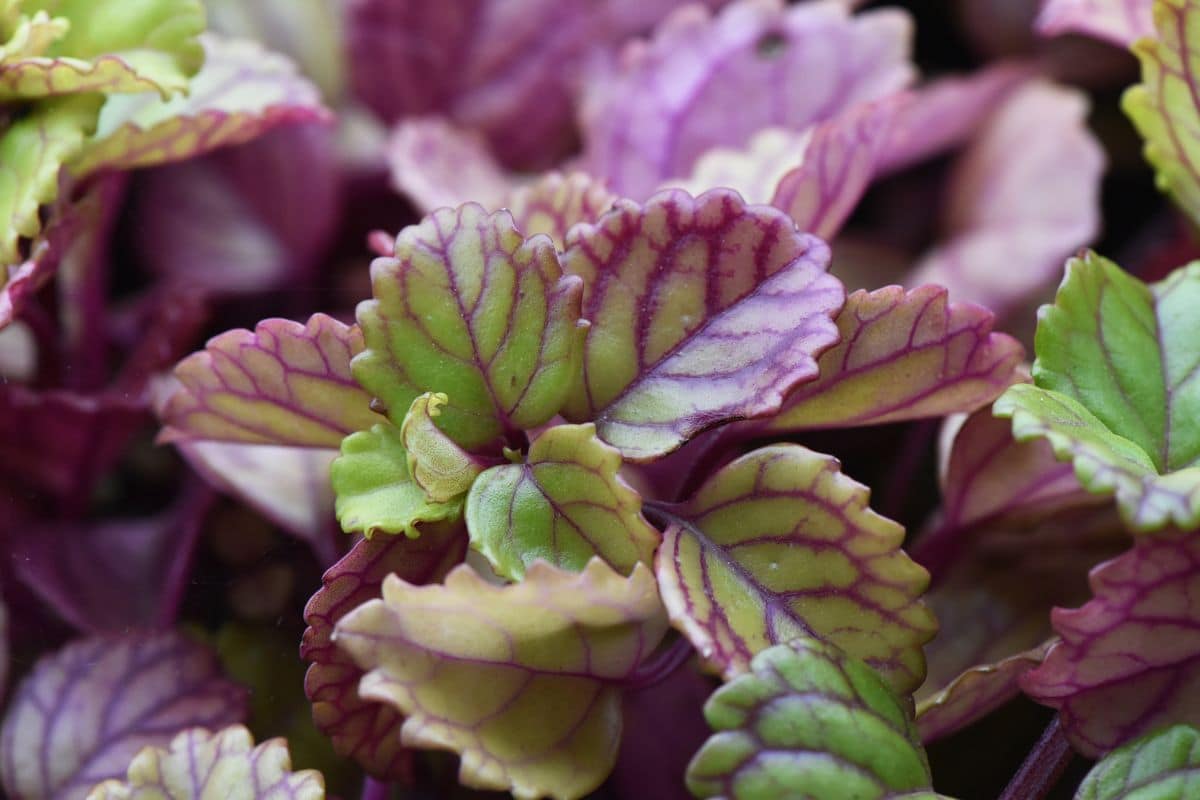 There are several species under the Swedish ivy variety, but the most common ones include;
1. White-Edged Swedish Ivy
Scientifically called, Plectranthus coleoides' variegata'), this variety features dark green leaves alongside white scalloped tips and can reach around 10 to 12 inches tall and 15 to 20 inches wide.
2. Purple Swedish Ivy
Scientifically called, Plectranthus purpuratus, this variety produces deeply veined, richly colored greenish purple leaves alongside purple undersides, especially in bright light spots.
It also grows tall stalks of tiny flowers in different colors, including pink, white, purple, and bluish purple.
3. Emerald Lace Swedish Ivy
Scientifically called Plectranthus oertendahlii, this specie is a compact plant featuring green leaves alongside silver-colored veins and scalloped tips. Underneath is colored purple, and the tiny blooms are lilac in color.
4. Plectranthus' Mona Lavender' Swedish Ivy
Scientifically called Plectranthus ecklonii, this variety features two inches of dark green leaves alongside purple underneath. It grows long spikes of bright lavender flowers from fall to spring.
5. Vick's Plant
Scientifically called Plectranthus tomentosus, this variety comes with small, dark green, fuzzy, velvety leaves and has a similar fragrance to Vick's Vap-O-Rub when applied, hence its common name. It also produces beautiful blooms featuring mauve, purple, or white colors.
Propagation of Swedish Ivy
There are two standard methods you can propagate Swedish ivy, namely, from seed or stem cutting. But the best and easiest way of propagation is by stem cutting. Below are brief steps for Swedish ivy propagation;
Provide 4 to 6 inches stem-edge cuttings from a healthy Swedish ivy.
Get rid of the lower leaves and put the Swedish ivy cutting in moist rooting soil.
Find the plant in a warm, sheltered spot and maintain the soil's damp condition until it sprouts new growth.
Leave the plant to become well-established before you transplant it.
Common Swedish Ivy Pests and Diseases Problems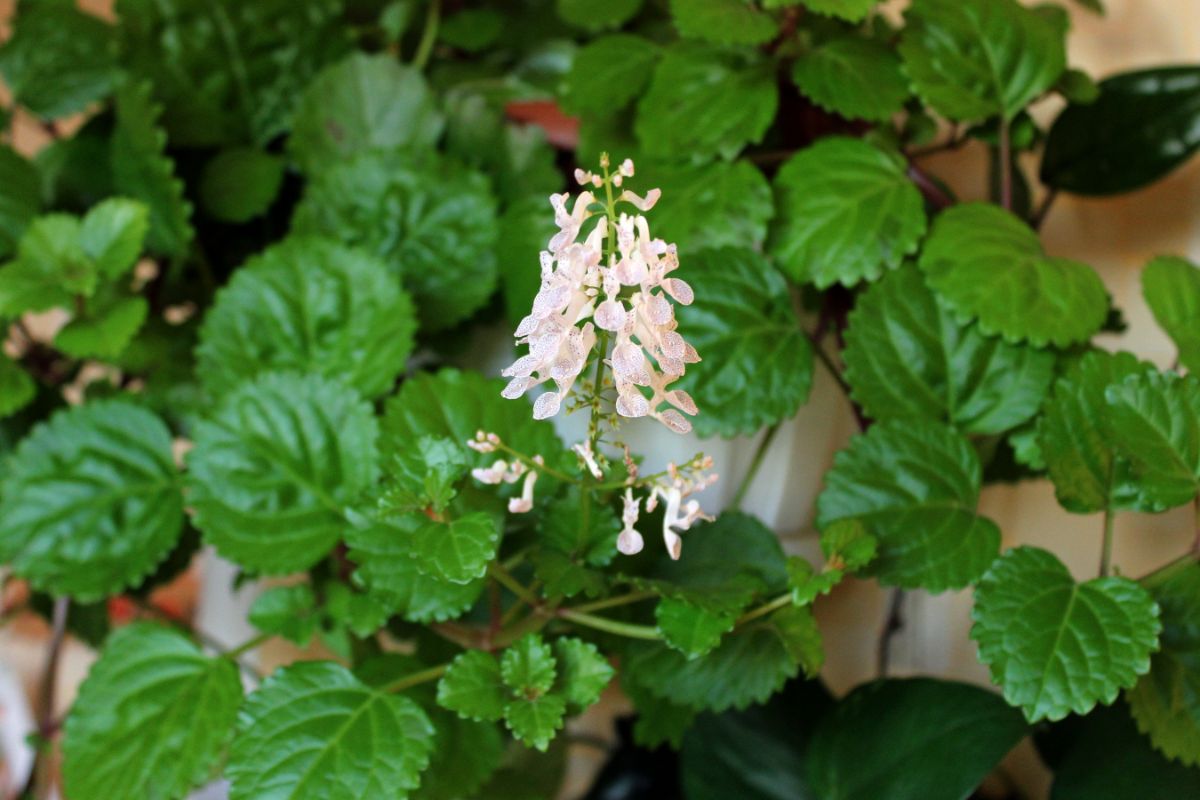 Swedish ivy hardly attracts too many pests, but it can have a few common culprits that affect houseplants. Some of the most common bugs that could disturb your plant include spider mites, brown scales, aphids, or mealybugs.
Eliminate any pests you notice and infested leaves. These pests love dry soil plants, including creeping Charlie. So, you can use a natural pest killer whenever you see bugs attacking your plant.
If you see a white webbing, it is caused by mealybugs, which you can eliminate with copper fungicide, insecticidal soap, or dish soap with water.
On the other hand, common diseases with Swedish ivy include root rot, leaf spot, and other fungal infections. All these diseases could result from overwatering and fungus growth at the root level.
It causes gradual wilting in plants; hence you must avoid soggy soil and keep the soil moderately watered.
Frequently Asked Questions
Is Swedish Ivy rapidly growing?
Swedish ivy is a rapid-growing evergreen perennial, seemingly eager to propagate with its showy green scallop-edged foliage looking lovely as they tumble over shelves.
How big can Swedish Ivy get?
Swedish ivy can grow up to two to three feet tall and wide and grows eight-inch spikes of soft, light purple blooms during the fall if you move it outdoors for the summer.
Should I mist Swedish Ivy?
It would help if you misted your Swedish ivy daily to maintain its proper humidity levels. The absence of adequate moist levels causes shriveled stems and wilted leaves.
Does Swedish Ivy like climbing or hanging?
As a woody vine, the Swedish ivy can serve as a ground cover, which spreads horizontally. But it also climbs, thanks to its aerial rootlets that let it rise to 80 feet high.
Does Swedish Ivy like to be rootbound?
Swedish ivy likes to be rootbound in small pots; hence, you must not rush to report it in larger pots. Ensure any pot you use features a hole underneath, as large pots keep excess water and tend to drown the plant.