Coconut coir is an increasingly trendy type of hydroponic growing medium, and you will have no reason to doubt it. It is an essential growing medium in hydroponic gardening and soil growers.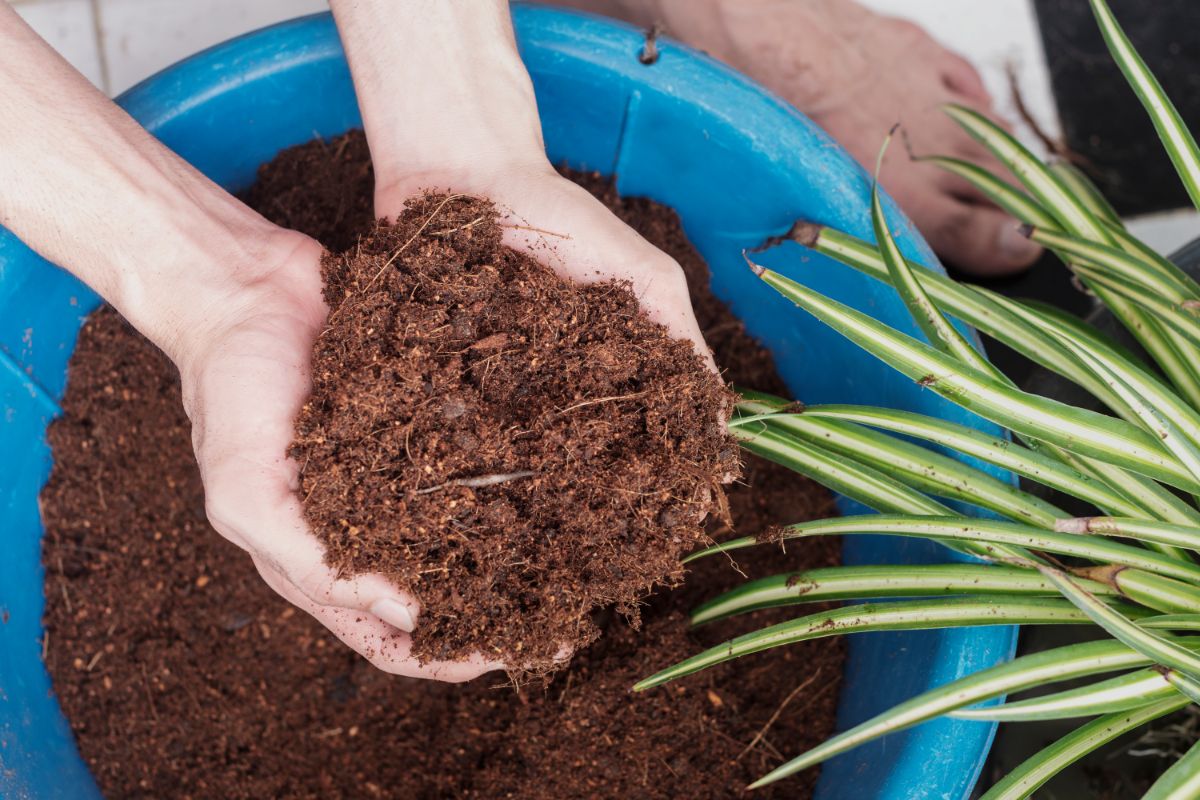 There are certain benefits that come with using coconut coir, and those that are new to hydroponics can take advantage of it.
You'll hardly find a proper, comprehensive guide to coconut coir around even till the present. However, it is still important to know every detail about the plant, including coconut coir uses in the garden, the best brands, and others.
In this article, we'll be highlighting all of these!
Jump to:
What is Coconut Coir?
In ancient times, coconut coir was harvested for its delicious meat and juice, while the coconut husk was seen as a waste product.
Every material that came from the husk to the inner shell of the coconut was disposed of product until people discovered that it can serve applications in gardening and house items.
Whatever you see in between the shell and the external coating of the coconut seed is regarded as coco coir. Brown and white fibers are the two kinds of fibers that make up the coir.
Brown coir is obtained from mature, ripe coconuts and is stronger but less flexible, while for white fibers, the reverse is the case, and the white fibers are pre-ripe coconuts.
Almost every coconut coir you use for hydroponics is brown coir because it is processed even more after the previous harvesting. Coconut coir is a by-product that you can use to produce different things and serve several horticultural purposes.
It was first used in the 19th century before being upgraded as an organic, environmentally sustainable substrate in the 20th century.
How is Coconut Coir Made?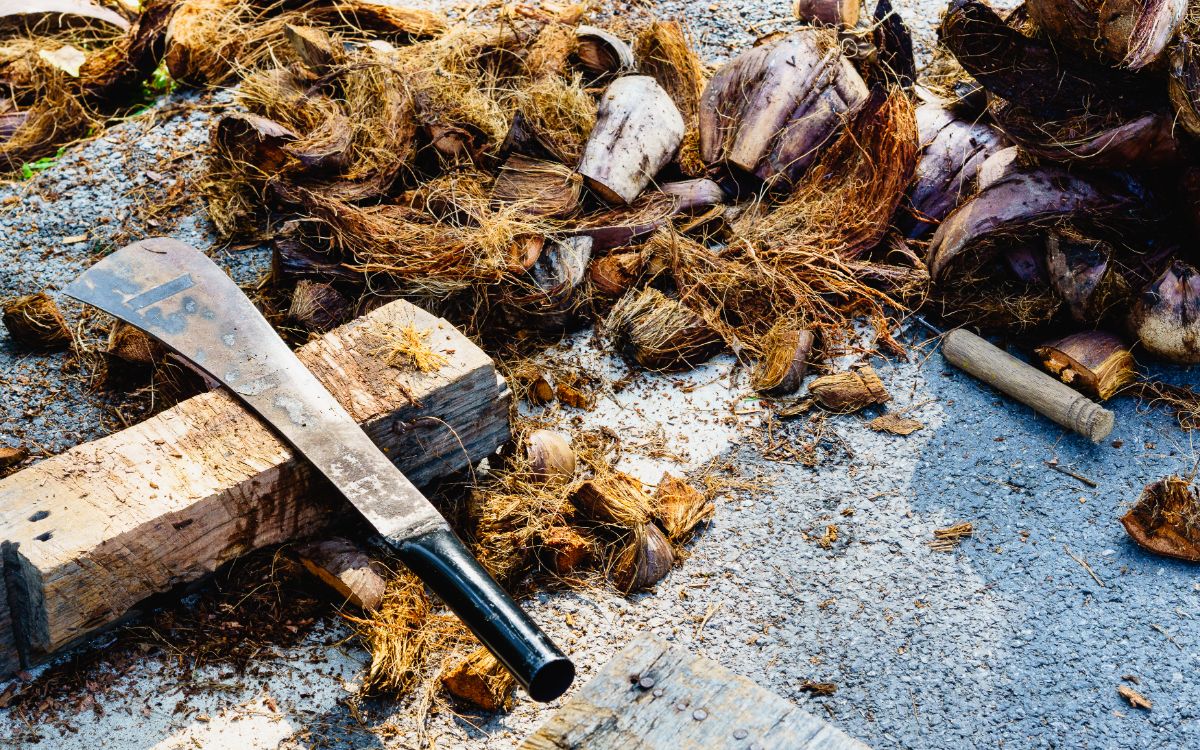 If you want to prepare coconut coir for hydroponic and gardening uses, it must go through extensive processing.
1. Firstly, you must detach the coir from the coconuts, which you will do by soaking the husks in water to loosen and soften them. You can use any tidal or freshwater to soak the husks. If you are using tidal waters, the coconut coir will consume a huge amount of salt that you will need to flush out by the manufacturer at a later stage.
2. After that, you can remove them from the water bath and dry them for more than one year. The drying process is also very vigorous, but after doing so, you organize the coir into bales, which will be chopped and processed into different formats, from chips to 'croutons' to classic ground coconut coir.
Note: There are lots of other processes that are involved in making coconut coir, but we'll stop at the key processes above and focus on coconut uses in the garden and the best brands.
Coconut Coir Uses in the Garden
There's a common saying that everything that is beneficial has its own disadvantages. In other words, coconut coir comes with several uses that can be beneficial to your garden, but like other growing media types, it also has some downsides.
However, in the case of the amazing coconut coir, the numerous uses and benefits overshadow the few complaints. Below are some of the most common garden uses of coconut coir;
1. Good Transition from Soil Gardening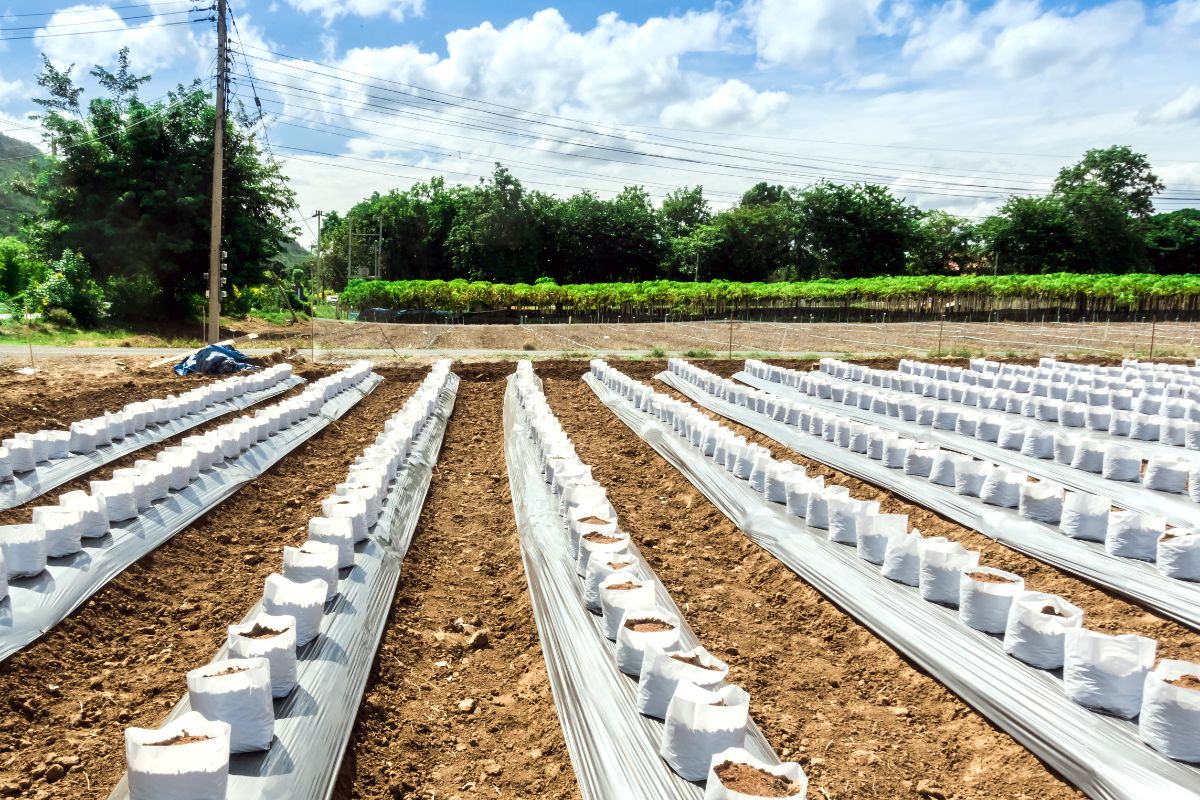 Ask anyone that is growing in coco coir, and they will tell you that it feels like they are growing in soil, given that both media seems to look the same. You can have a completely hydroponic garden that is very identical to that of a soil garden.
The one thing that differentiates them is that in the case of coconut coir, rather than watering with water alone, you can enrich the water with nutrients before watering. Therefore, coconut serves as a hydroponic growing medium or garden soil cultivation, and it's great for use with any vegetable garden.
2. Retains Moisture & Provides a Good Environment
When it comes to water retentive abilities, you can consider coconut coir as one of the best and most effective growing media around. It has the ability to retain and absorb over 10x its weight in water, which means that the roots of your plants will hardly get dehydrated.
It also has numerous growing media that will enable your roots to work through, enhancing healthy root growth.
3. Serves as a Repurposed Waste Product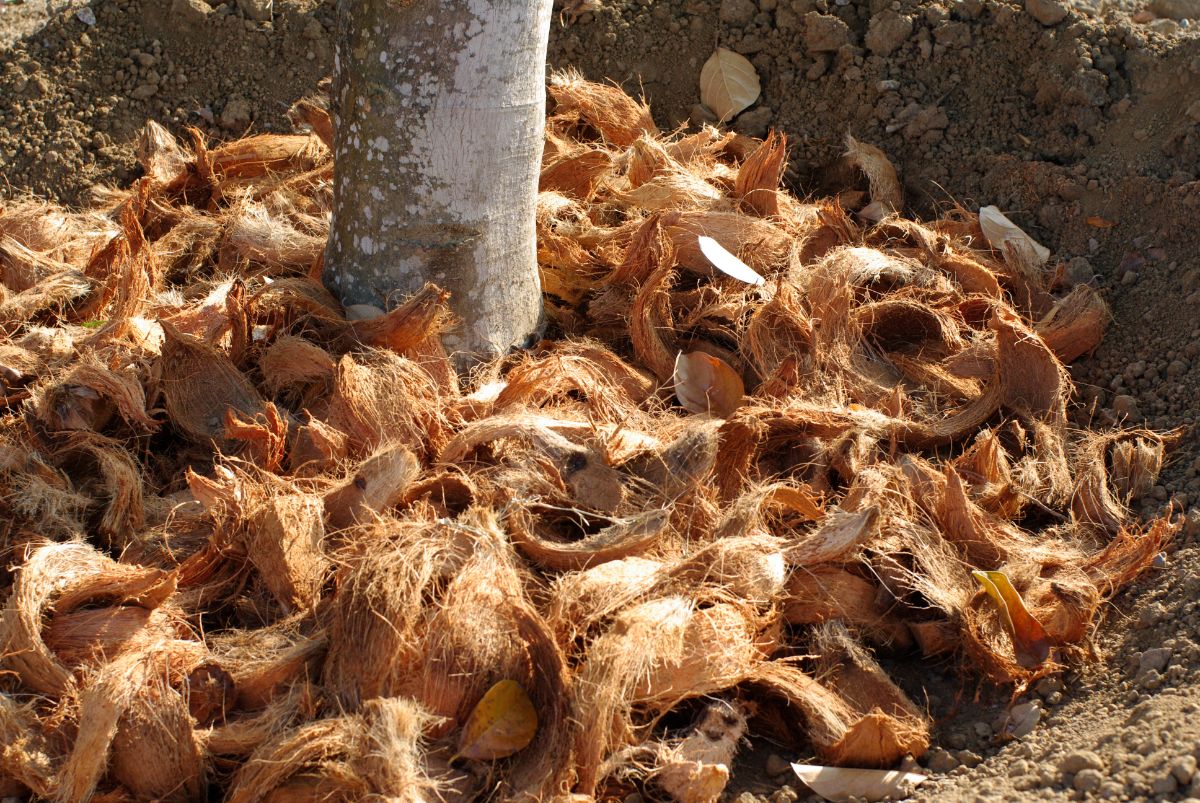 In terms of being environmentally safe, you can go about your garden business without any fuss believing that you can trust coconut coir to deliver without causing too many environmental issues.
Sphagnum peat moss is a nice medium to use in the garden, no doubt, but at the same time, you can deny the environmental concerns that come with it.
As long as the coconut coir is concerned, it doesn't pose similar concerns or threats. Unlike peat moss, you can use it more than once, which breaks down in the long run. It also serves as a repurposed waste material from a renewable resource, not like the peat bogs where you can get your peat moss.
4. Pests Resistant
Coconut coir is insect-neutral. There are several garden pests that hate nesting in coconut coir, which makes it another line of defense in any gardener's integrated pest management system for their garden. Therefore, it also serves as a pest-resistant mechanism.
5. Serves as a Less Complex Mechanism Than the Traditional Hydroponics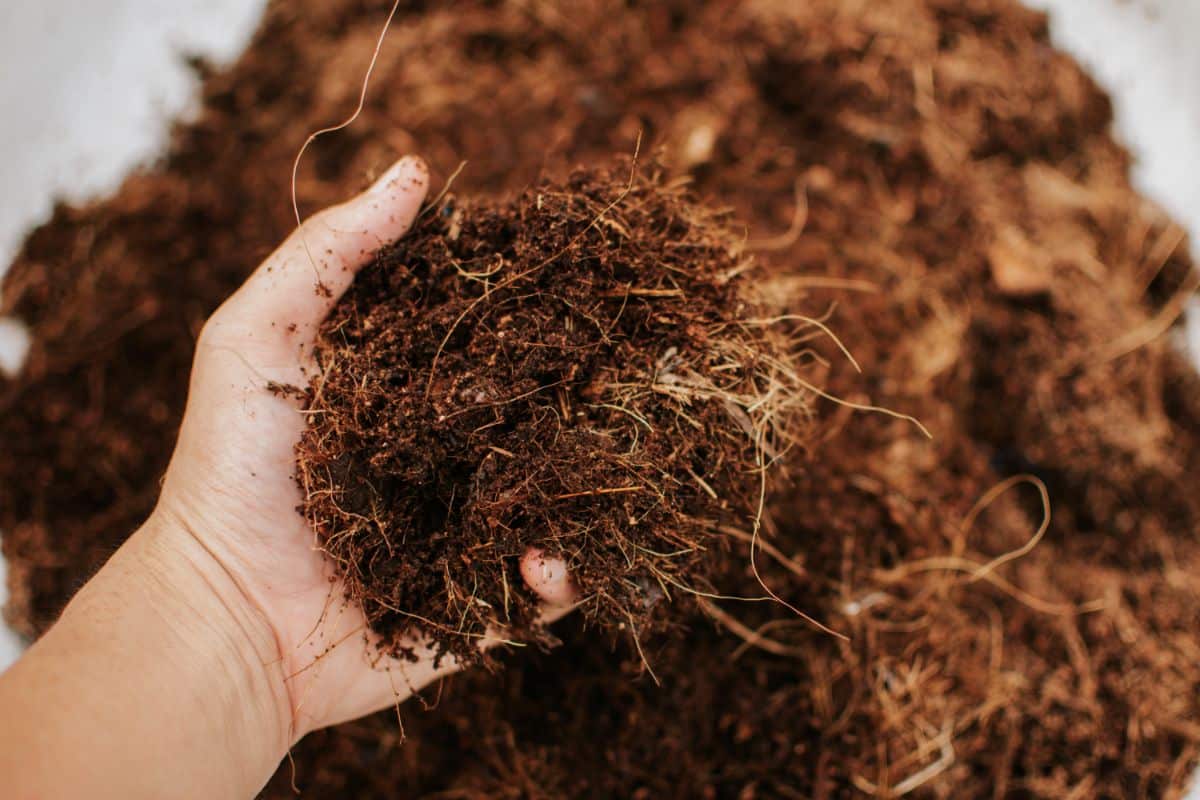 If you are new in the business of growing hydroponics or a beginner in growing hydroponically, coconut coir is a good first step.
In other words, you can study the basics of hydroponic gardening and save yourself some bucks from buying or building a hydroponic system and carry out every of the maintenance that it needs.
6. Provides Better Air Circulation
If you are looking for a growing medium that will enhance better air circulation than most others, don't look past coconut coir. This amazing medium enhances the plant's reception of air circulation thanks to its low weight.
It also serves as a medium that enhances drainage for clay soils. In other words, coconut coir will break up the soil, saving you the worries you may have about a hard layer on top when planting.
7. Helps to Resist Root Rot & Fungus in Garden Plants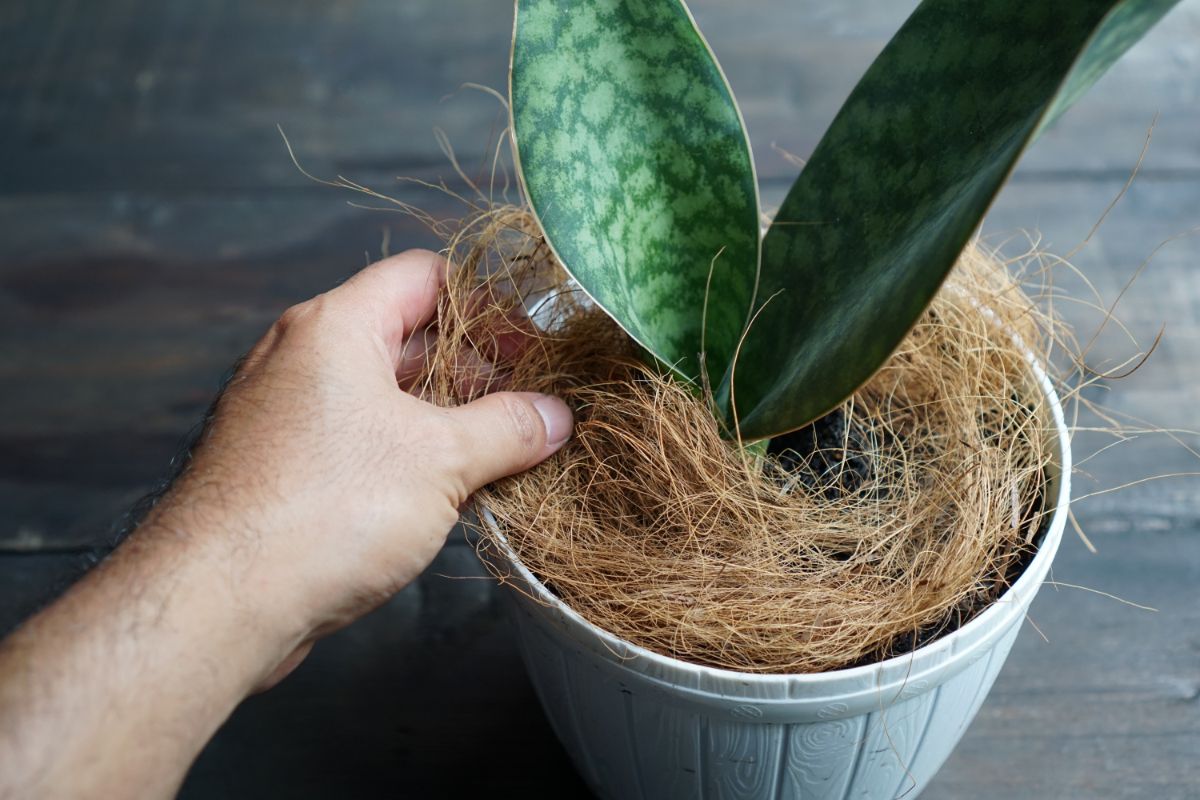 Coconut coir is a growing medium that is resistant to root rot and fungus. Apart from its resistant nature, you can use it in your garden to make ropes, rugs, brushes, mattress stuffing, and upholstery.
8. Used to Combat Weeds & for Plant Compactions
If you want to combat weeds in your garden, coconut coir is another reliable mechanism to do so. It breaks down organic matter using a microbial process so as to reduce the amount of work required for beginner gardeners.
Coconut coir has other essential garden uses. For instance, in its different forms, the long fibers can serve as great hanging basket liners and potting mixes. You can also use the pith on its own as an ongoing growth medium, and it should not have more than 40% percent of coir in potting medium or garden soil.
Irrespective of the soil type that is available, applying coir will lighten the texture and enhance drainage. Any gardener with heavy clay soil or sandy soil will require coir to loosen it. On the other hand, sandy soil will help to absorb water for a longer period.
Coconut Coir Best Brands
Having understood what coco coir is, how it is processed and made, and its benefits/uses, we believe that you have gotten enough information you require to make the best decision in purchasing your growing medium for your garden plant. Now, we would help you to identify the best brands of coconut coir.
Given that there are lots of brands of coco coir in the market, getting the best brands will be pretty tricky. But you have nothing to worry about, as we have tried numerous brands and discovered many via trial and error.
However, we've been able to identify the best brands amongst all coco coir to ease your decision-making.
1. Best Overall Coconut Coir Brand: CANNA Coco Brick

Last update on 2023-05-25 / Affiliate links / Images from Amazon Product Advertising API
Key Features: Comes with a single package containing two distinctly-wrapped 4 L dry bricks, 40 L expanded soil, RHP certified, and super high quality.
CANNA Coco Brick is at the top of our list of coconut coir best brands for two key reasons: it is the overall best coconut coir product out there and the holy grail of every coir product.
It was established by CANNA, a Dutch brand widely known for its exceptional coir products, to ship more easily than its expanded version.
The fiber contained in this brick expands to a fine, coco-peat consistency, excellent on its own or when you add it to your potting mix.
You will like the fact that its packaging transforms into a mixing vessel. Also, each brick out of the two it comes with can be divided into two chunks to make 10 Liters of expanded soil because of its perforated structure.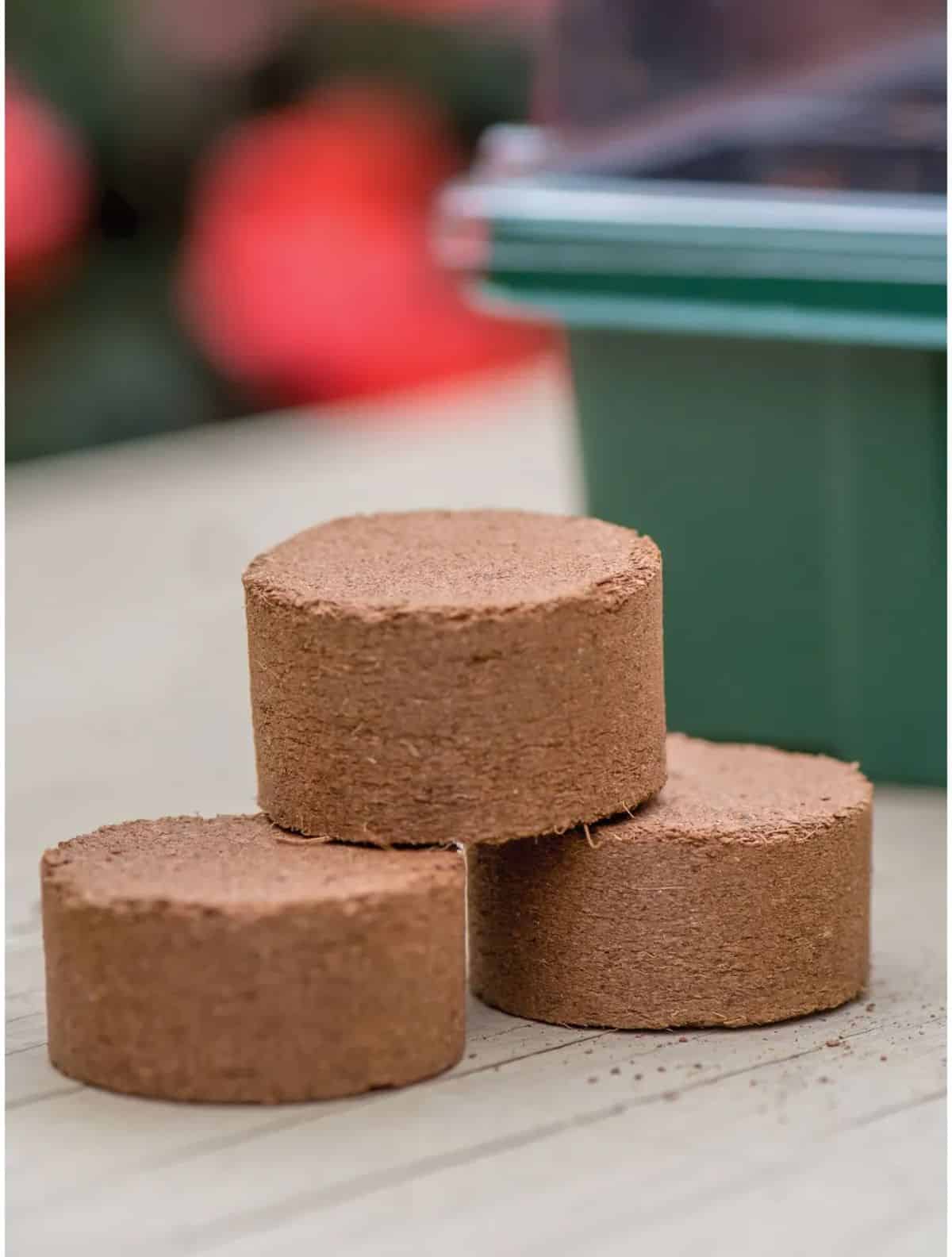 Last update on 2023-05-25 / Affiliate links / Images from Amazon Product Advertising API
Key Features: Contains 32 perlites in the bag, expands to 10 ⅛ cubic inches of soil, a low mess for fast planting.
Another coco coir best brand is the Burpee XL Super Growing Pellet, which retains more water than peat moss seed starting plugs, and is not difficult to separate for your next spring planting. It is produced using a low salt content mix of super-fine coir perfect for starting seedlings and has everything your sprouts require to achieve a good start in the world.
It is a small pellet, yet it can retain enough water to feed your seedlings consistently during their tender period and improve drainage whenever roots start growing. This brand of coco coir is available on Amazon for purchase.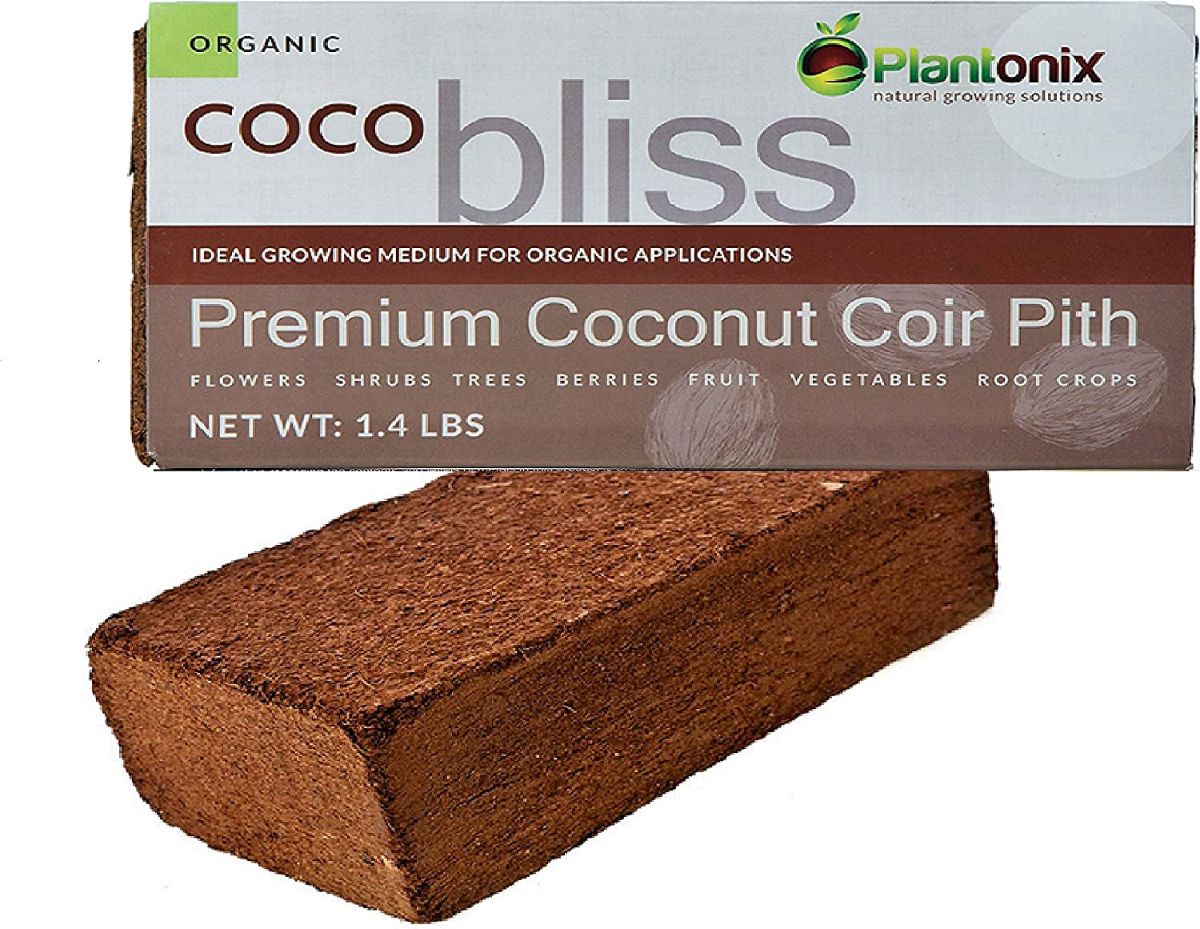 Last update on 2023-05-25 / Affiliate links / Images from Amazon Product Advertising API
Key Features: It features 5, 20, or 50 1.4-pound bricks; 20 bricks tend to expand to approximately 160 L of soil, OMRI listed.
Plantonix Coco Bliss Coir Brick is a bulk coco coir brand that gives you every advantage of a coco coir soil replacement with an extra huge bulk discount. This brand can hold water like a dream and features OMRI listing, which is equally excellent for growing organic food.
The coco coir brick is perfect for container gardening, composting, or mulching applications. If you want to achieve each of your growing media desires for an extended period, you need to order over 50 of these coco coir bricks.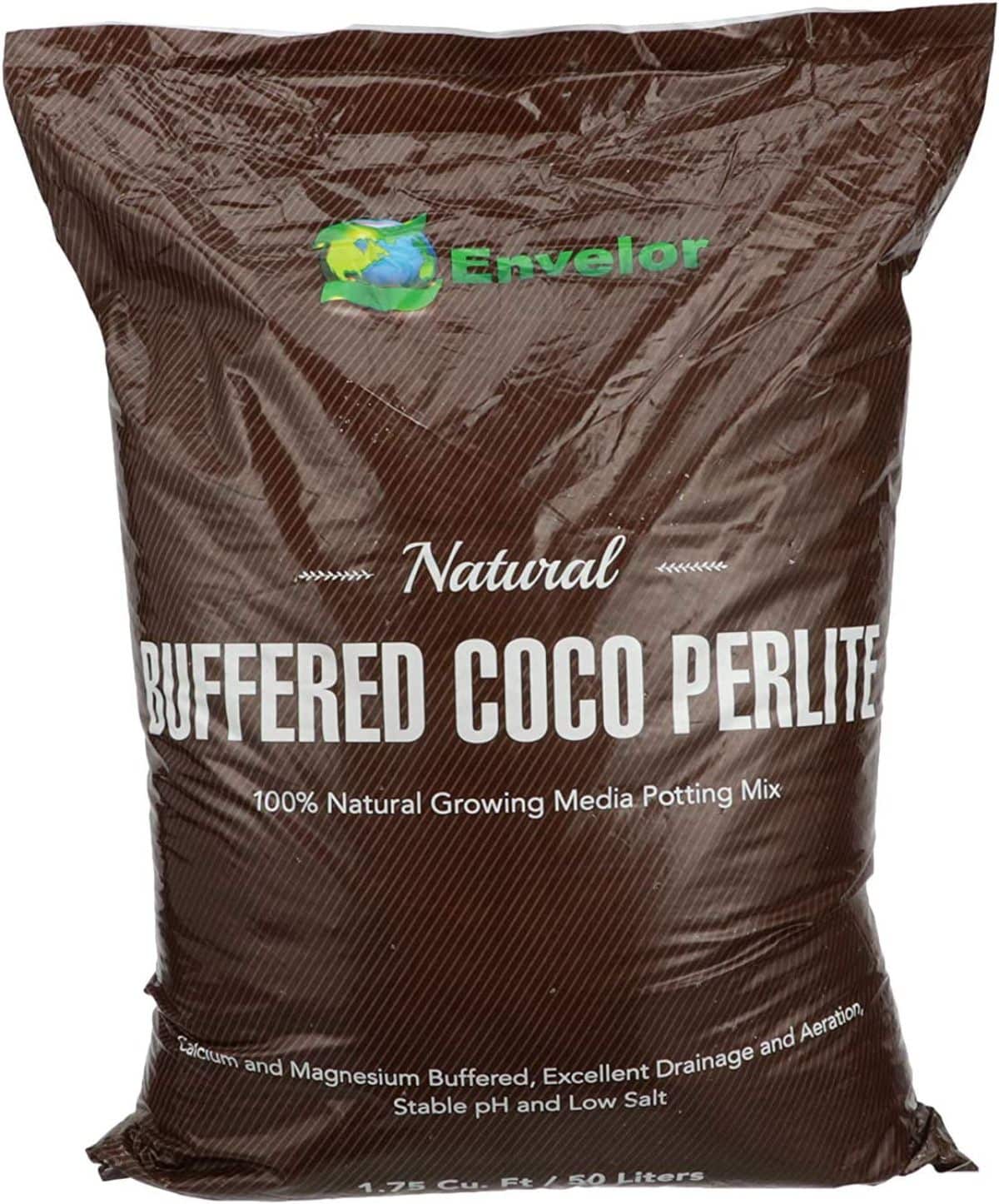 Sale
Last update on 2023-05-25 / Affiliate links / Images from Amazon Product Advertising API
Key Features: 50 L bag of expanded soil, pre-buffered 70% coco coir, and 30% perlite sand, available for use.
This particular coconut coir brand is perfect for beginners aiming for DIY hydroponic gardening or just a sustainable option to traditional soil and is a good alternative to start. It is a pre-hydrated option; therefore, it will appear and act more like the potting mixes you know with right out of the bag.
This brand comes pre-buffered; in other words, it has been stabilized to have a certain pH range and nutrient retentive capacity, especially magnesium & calcium). It is also a mix of fine-grained coco peat and vermiculite. It is a good starter option and is more convenient than the blocks and pellets if you want to store them.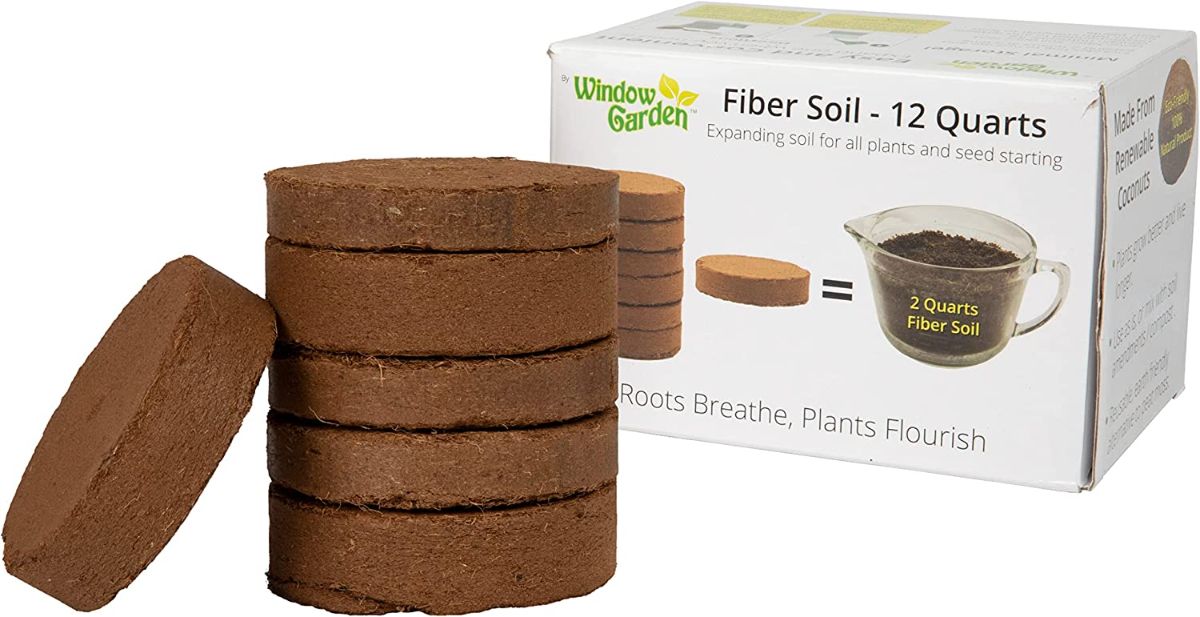 Sale
Last update on 2023-06-09 / Affiliate links / Images from Amazon Product Advertising API
Key Features: 6 compressed discs, expanded overall 12 quarts soil volume, proportioned and easy to preserve.
This coconut coir brand is not only made for starting seeds, as it can also portion or store your coconut coir soil while reducing the mess and guesswork stemming from rehydrating coir that comes as a compressed brick.
Window Garden Expanding Organic Fiber Soil Pucks are produced from coco pith and fine fiber. If you use a little water and fertilizer, your plants will be having an easy-to-use soil replacement that comes with coco life.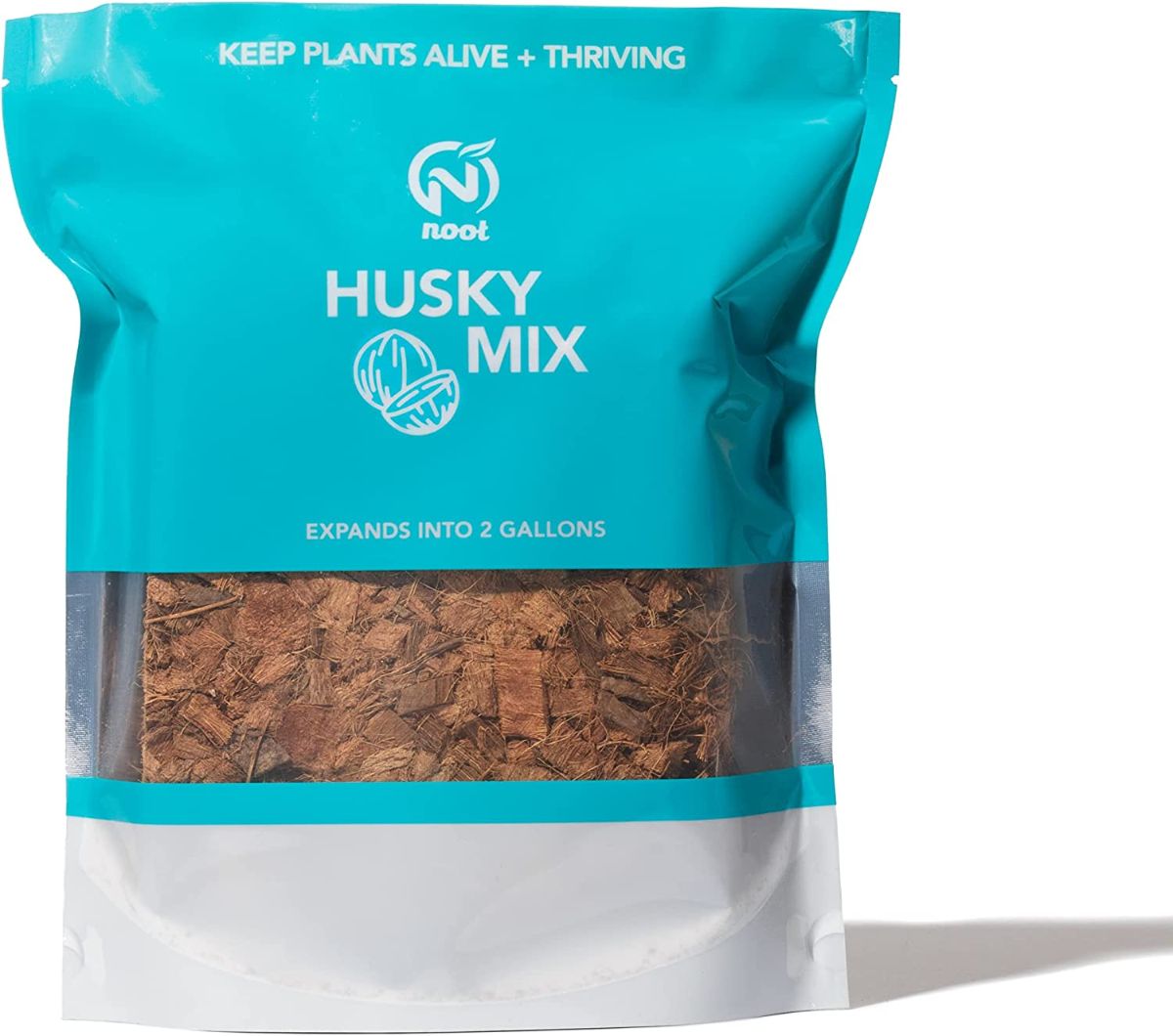 Last update on 2023-05-29 / Affiliate links / Images from Amazon Product Advertising API
Key Features: Comes semi-compressed in a 75-gallon bag, hydrates to about 1.5 gallons, and a chunky blend of coco chips, husks, and fibers.
This coconut coir brand is perfect for Aroid species (plants that originate from Arum family) such as pothos, ZZ plants, aglaonemas, and monstera that love soil featuring a little umph.
It is a chunky mixture of coconut chips, shredded husk, and loose fibers holding together better than the average orchid mix. Dip in Noot's Bio-Organic Plant Food fertilizer and water when rehydrating for rapid, ready-to-use coconut coir soil.
Conclusion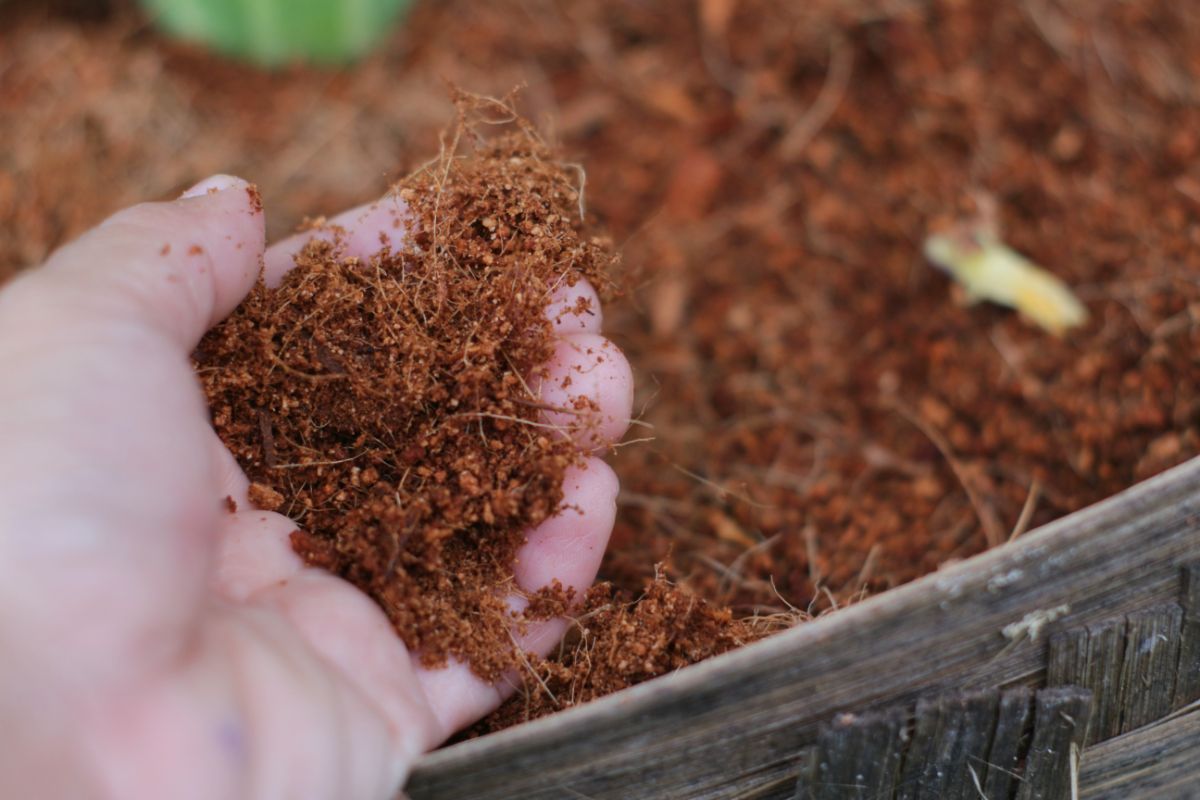 Coconut coir is a 100% naturally-derived plant fiber from coconuts and, to be specific, the outer layer of coconut husk.
It is very essential to the gardening world as a growing medium, thanks in large part to its ability to save up many times its weight water. You can pick from any of the above-listed best brands and enjoy your garden world.