A Midway state in the United States, Kansas is one of the country's most leading agricultural state with many names and features, also known as "The Wheat State."
In the year 2000, it came first in the capacity of wheat produced, and wheat four milled than any other state in the U.S. Nicknamed the Sunflower State, Kansas remains a breeding ground for the infamous sunflower plant.
This region is also referred to as 'The Garden of the West" because of the high soil fertility level and beauty of the scenery.
Let's have a look at the different types of crops in Kansas!
Categories of Crops in Kansas
We know Kansas as the breadbasket of the country, producing a high harvest of sorghum, wheat, and corn since time immemorial.
The plants cultivated in Kansas are divided into different categories, the Crop category which consists of
Agricultural crops or feed grains – These are ornamental crops produced as industrial or commercial products, for human consumption or livestock feed.
Cereal or coarse Grains– crops that generate a small hard seed such as oats millet, triticale rice corn grain  wheat, sorghum, barley rye,
Fiber crops– crops produced for the fiber; for example, wool, flax and cotton.
Oilseeds– sunflowers, canola soybeans
Forages– crops cultivated for livestock grazing; for example, forage sorghum clover, alfalfa, and Brome.
Edible Specialty Food Crops also are known as horticulture crops– such as seeds, fruits, leaves, vegetables, stems, roots,
Non-Edible Specialty Crops also are known as row crops – including, Timber Christmas Trees Floriculture and Turfgrass Sod.
Different Types of Crops in Kansas
Statistics say today nearly 90% of the land area of Kansas is outsourced to agriculture production. Read on to find out about the types of crops in Kansas.
1. Non-oil (Confection) Sunflowers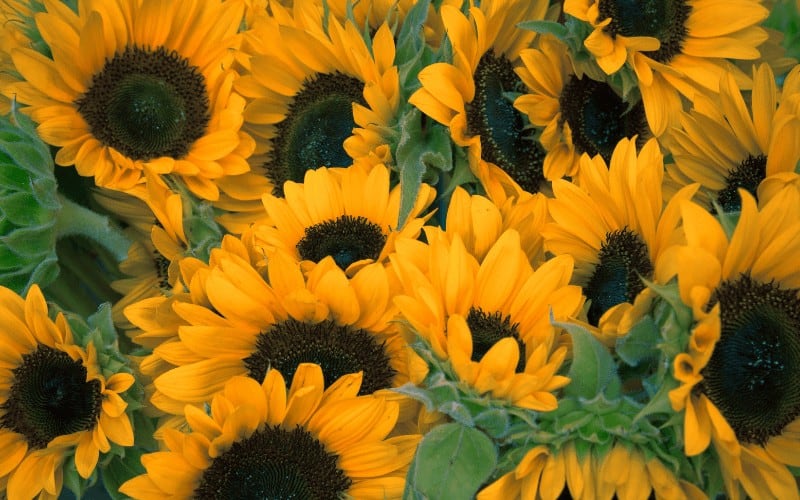 There are two types of sunflowers in native North America, one of which is the Non-oil (confection) sunflower variety which produces black-colored seeds, known as "The Sun Flower seeds. These seeds are characterized with white lines that are nearly five-eighths of an inch long.
In comparison with the oilseed sunflowers, which accounts for about 8% of the sunflowers produced in the United States. These oilseed sunflowers are recognizable by their black seeds that are tiny in size.
Non-oil sunflower seeds are distributed according to size, and after sorting, the biggest seeds are sold intact. While the medium-sized seeds are sold as sunflower kernels with their barks removed.
The sunflower seeds serve as food products like American pieces of bread and snacks. The smallest seeds are disposed of or sold out for pet food and Birdseed.
Non-oil sunflowers produce seeds used for sunflower seeds or baking, sunflower seeds have a high nutritional value and are endorsed by the National Sunflower Association as naturally possessing low carbohydrates contents and naturally high in vitamin C, E and other antioxidants.
In the early 80s, The Russian researchers classified sunflowers into the two types after long usage as food and called 'wild sunflowers" by the American Indians.
In a bid to boost the commercial production of sunflowers in Canada and the United States, the Russian researchers implemented the sunflower breeding programs to improve yields, specifically in oilseed sunflowers.
2. Tomatoes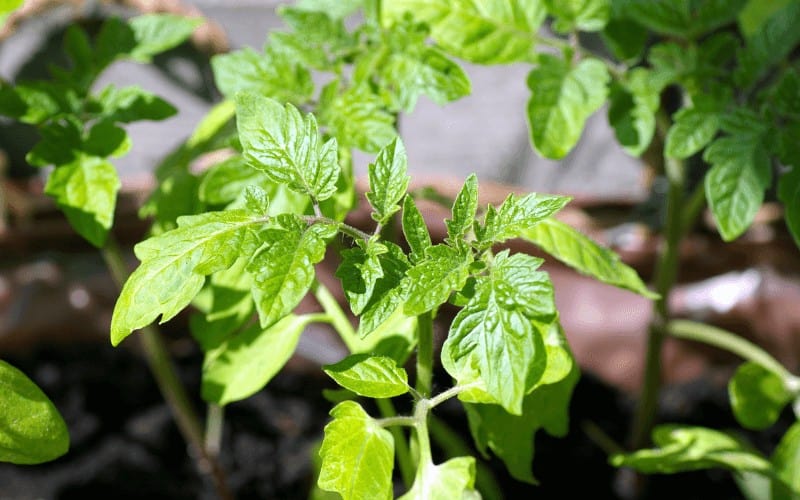 Research and statistics report that tomatoes are the fourth most famous vegetable grown in home gardens and the biggest commercially produced vegetable crop in the United States.
According to the USDA Economic Research Service, they are also one of the most widely consumed vegetables in the US.
Tomato plants are easy to grow and care for; they are very homely plants and can yield a lot of products under different growing conditions. Even though tomato plants can be grown from seeds, most gardeners and growers rather buy small plants and transplant them into their gardens.
There are different standard types of tomatoes plants ranging in size from smallest to largest from cherry tomatoes which weigh one-fourth to one ounce to bigger tomatoes weighing up to or more than two pounds. And the other four major tomato types, namely; plum, pear, and beefsteak.
Although the rapid growth of the tomatoes plant is next to none, with its produce rapidly expanding and doubling in size every 12 to 15 days, yet they are easily killed or damaged by frost.
The best method it avoids frost damage is to transplant. Transplanting allows the fruit to produce to occur before temperate gets to the extreme.
The best daytime temperature for optimum growth for tomato plants is 70 to 75 degrees Fahrenheit. The poorest growing conditions are when temperatures are above 90 degrees, and the humidity is relatively low, the fruit production of the tomato plants will drastically decline.
But not to worry, once temperatures drop in the fall tomato plants often begin producing again.
3. Cabbage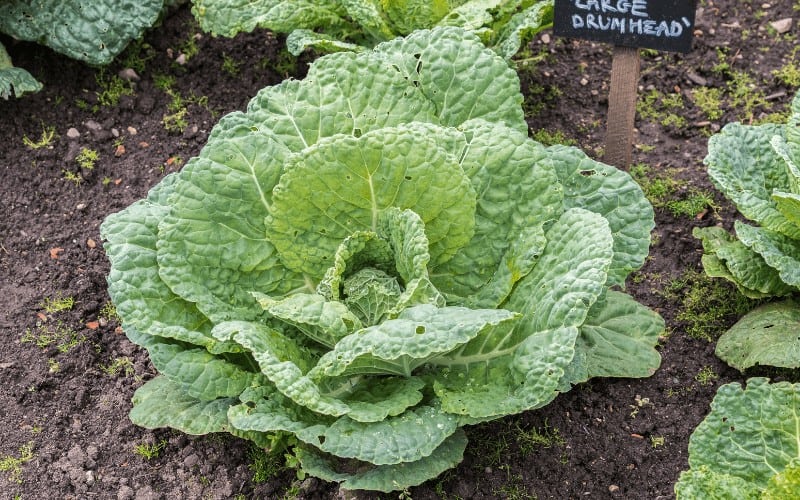 Cabbage is an early cool-season crop that is grown annually by gardeners. The Cabbage leaves are famous for their green or red color and have a high content of fiber and vitamin C.
The outer leaves of a cabbage head is also richer in calcium and vitamin E than the inner leaves. The optimum growth temperature for Cabbage plants is directly under full sunlight.
4. Lettuce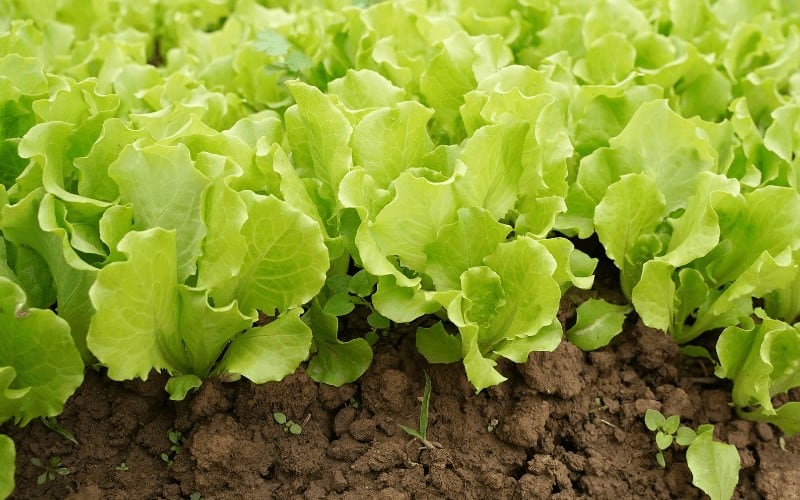 Lettuce belongs to the daisy or sunflower family. It is a cool-season loving Vegetable crop grown from seed. The lettuce plant is quite delicate and does not thrive well under high temperatures and full daylight.
The leaves of the lettuce Plant are harvested as a food crop and serves as recipes in many popular verities of cuisines.
Lettuce is a self-pollinating plant that sprouts seed stalk from its main stem. Because of their lack of an extensive root thorough and constant watering is required throughout the growing season of lettuce plant. However, overwatering can cause a lettuce head to split open, running it.
Conclusion
Although Kansas is known as the "wheat state" as it leads other states in the nation in the production of grains and wheat, nearly 90 per cent of the land in Kansas is devoted to agriculture for the cultivation of plants and other agricultural produce.
This means the farmers in Kansas are diverse as they are also involved in the planting and harvesting of other types of crops as seen above.