Most people associate "palm" with Florida, southern California, Hawaii, or Georgia's shoreline isles. Palms have a tropical appearance, but they are also of minimal maintenance, drought-tolerant, and perennial plants.
Even though palm trees are not native to Georgia, there are diverse kinds. Georgia has cool winters and hot summers, which allow some palm trees and palmettos to continue to thrive in the city.
Saw palmetto, cabbage palm trees, Mediterranean fan palm, windmill palm trees, and dwarf palmetto palm trees are among the most popular types of palm trees in Georgia. The tropical humid climate that prevails throughout most parts of the state guarantees that palm trees thrive when properly cared for and maintained with adequate soil drainage.
Nevertheless, most palms in Georgia do not develop as massive as those in Florida, where the climatic condition is much more conducive to the growth of these trees.
This article highlights some of the types of palm trees found in Georgia!
Types of Palm Trees in Georgia
If you drive down some of Georgia's main thoroughfares, you'll observe palm trees lining the streets for aesthetic purposes. These trees can sprout on your lawn if you know how to take care of them.
Whereas indoor palm trees are simple to care for and thrive in any location, outdoor requirements can be challenging to handle. To cultivate them effectively, you must select cold-hardy palm trees that survive in various USDA hardiness zones.
The following are the palm tree cultivars located in Georgia:
1. Windmill Palm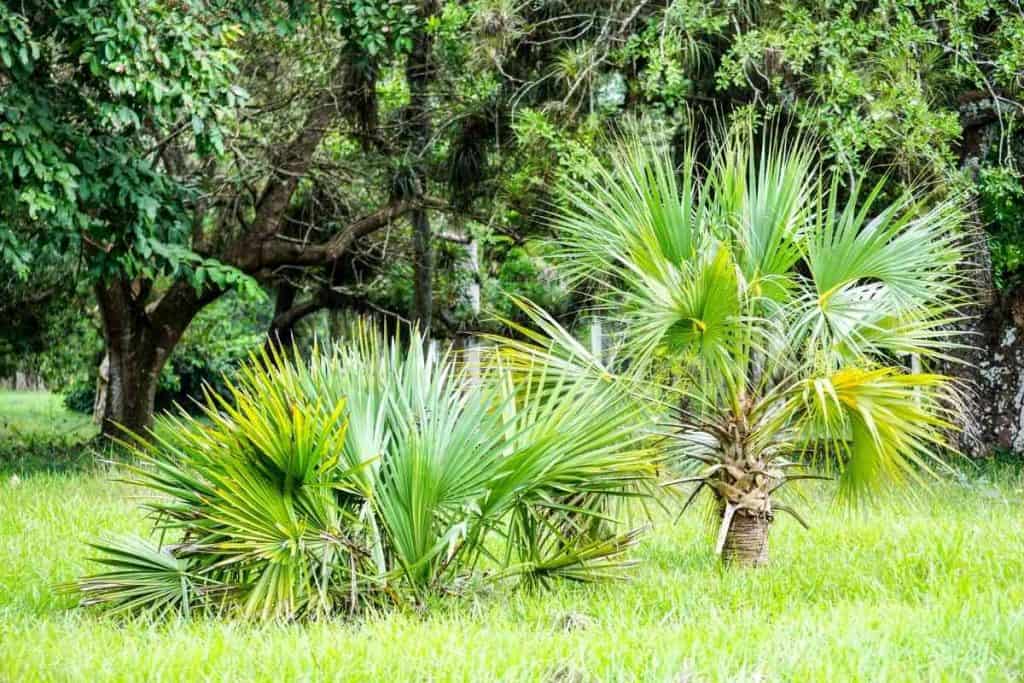 The windmill palm is amongst the most cold-hardy palms found in Georgia. This specie of palm tree withstands temperatures as low as 10 degrees Fahrenheit. Although native to China, it thrives well in Georgia and can be discovered on Atlanta's sidewalks.
The Windmill palm can increase up to 40 feet in height, but it is usually seen at smaller dimensions ranging from 10 to 20 feet. The palm tree's root ball doesn't quite grow too heavy so that it can be grown in your yard.
2. Saw Palmetto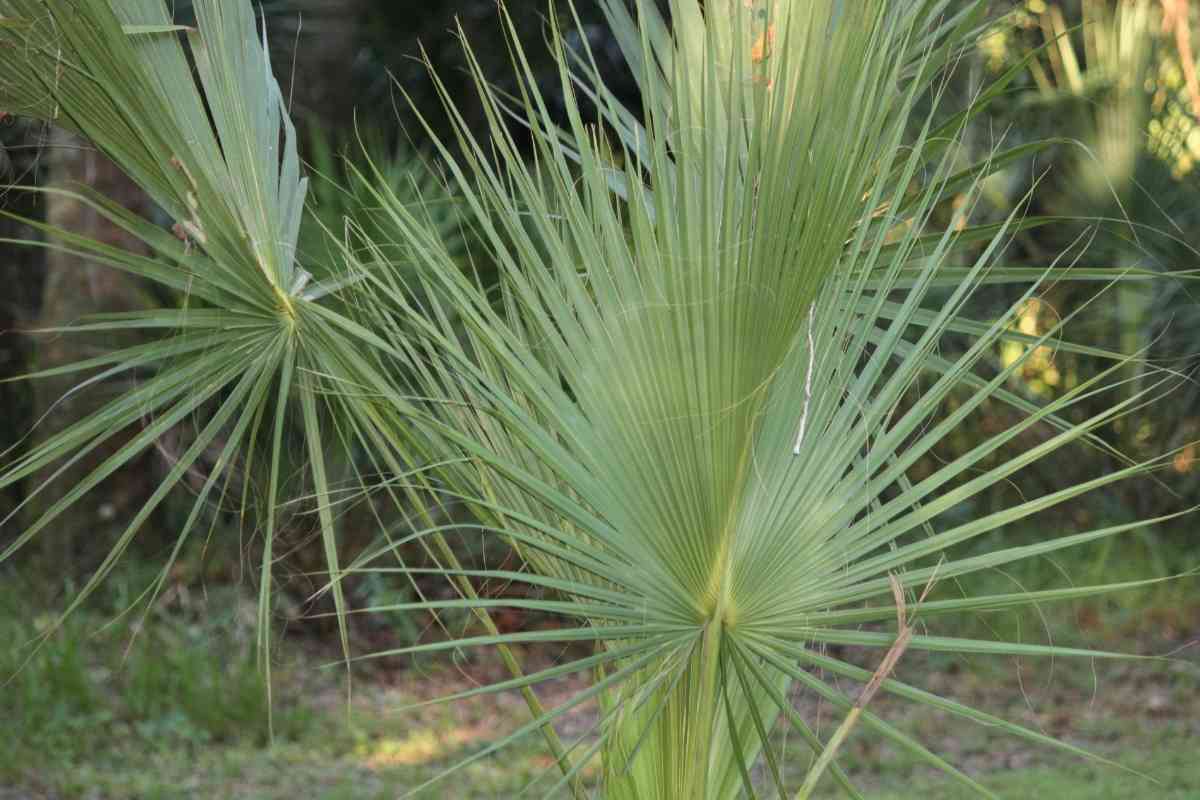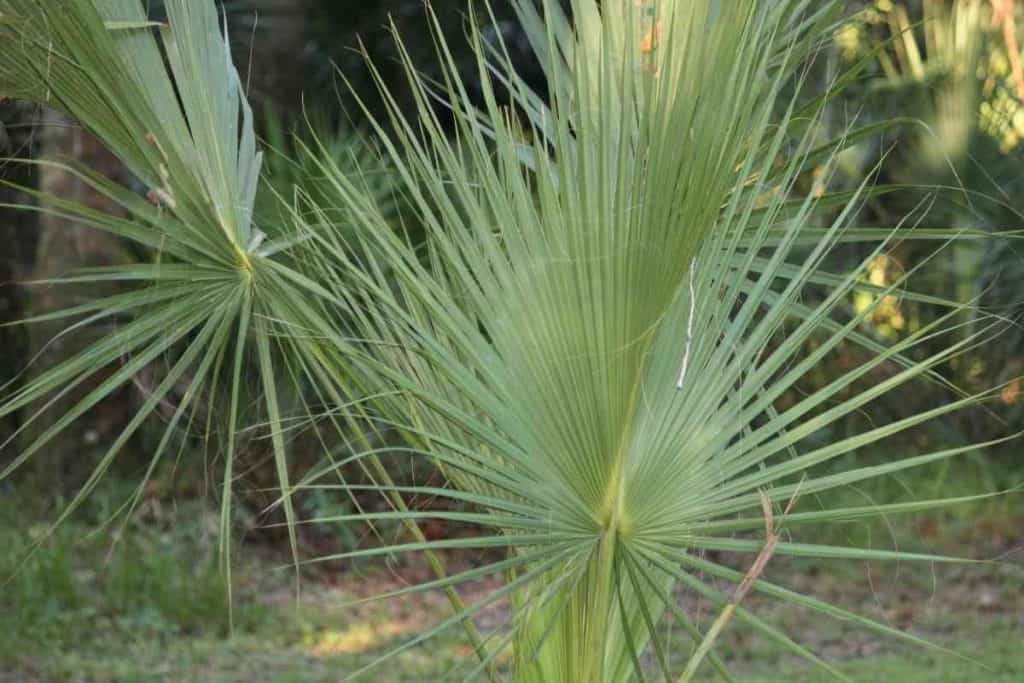 The saw palmetto is indigenous to Florida and other southern states. It is popular in many parts of Georgia, but unlike other big trees, it has a banding pattern of development that necessitates regular trimming to keep its shape.
While there are plenty of pine trees along Georgia's roadways, saw palmettos grow in clusters just from underneath them.
Saw palmettos tend to thrive better under full sun, but they can grow in any light irradiation. They have a slow growth rate and can only grow to a height of 2 to 7 feet.
3. Dwarf Palmetto Palm Trees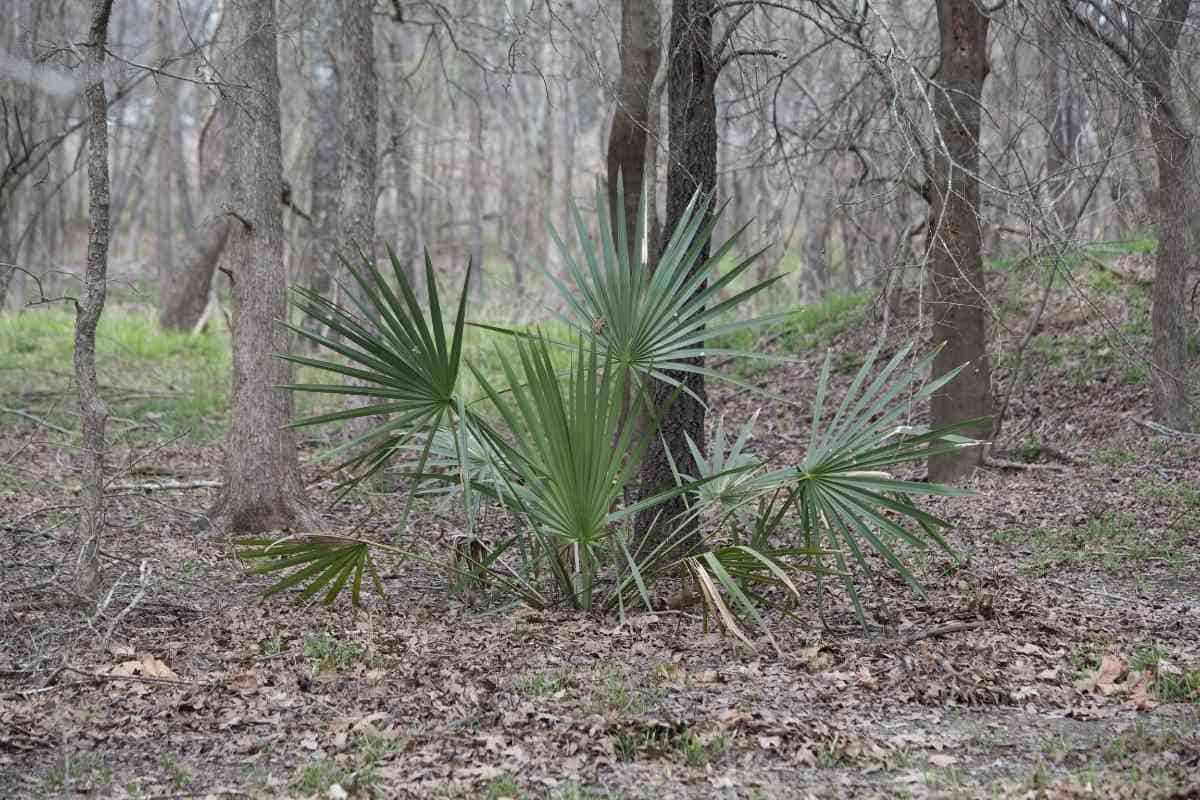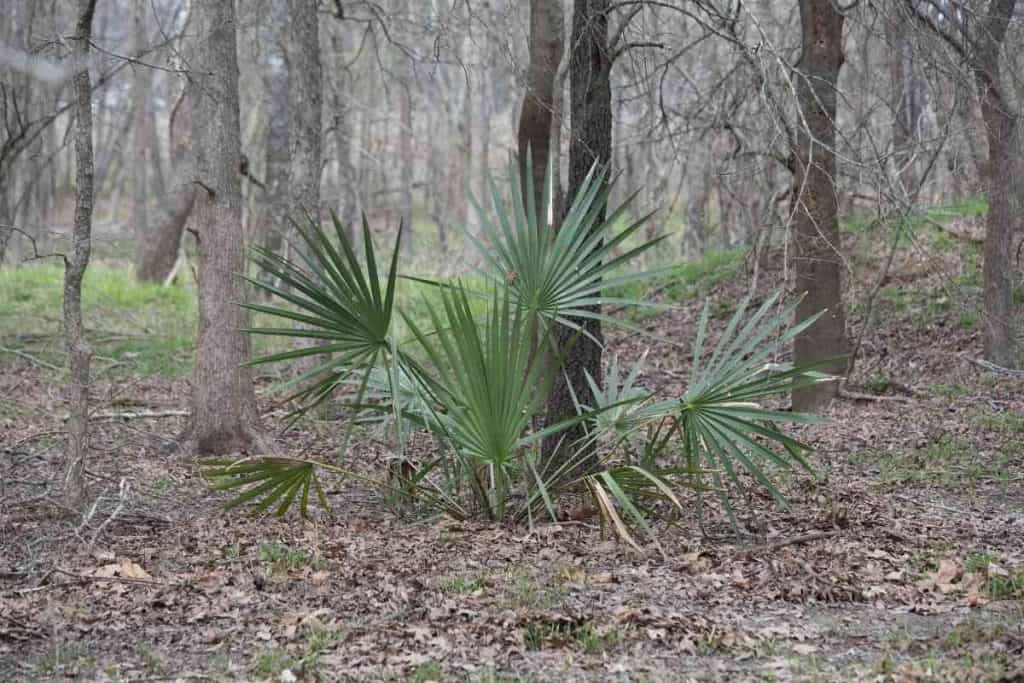 The dwarf palmetto is native to the southeast United States, stretching from the Carolinas to Florida and westward to Texas. It is commonly seen as a cover crop on golf resorts and other industrial landscape designs in Georgia, growing to 5-10 feet.
The palmetto, also recognized by its Spanish name Sabal minor, is the most resistant to cold and frost of any palm tree native to North America.
It grows well and withstands the freezing winter weather in Georgia, which can reach 14°F.
Dwarf palmetto is a low-maintenance palm tree used for an enclosure, but it can also be grown as an aesthetic choice in your garden.
4. Mediterranean Fan Palm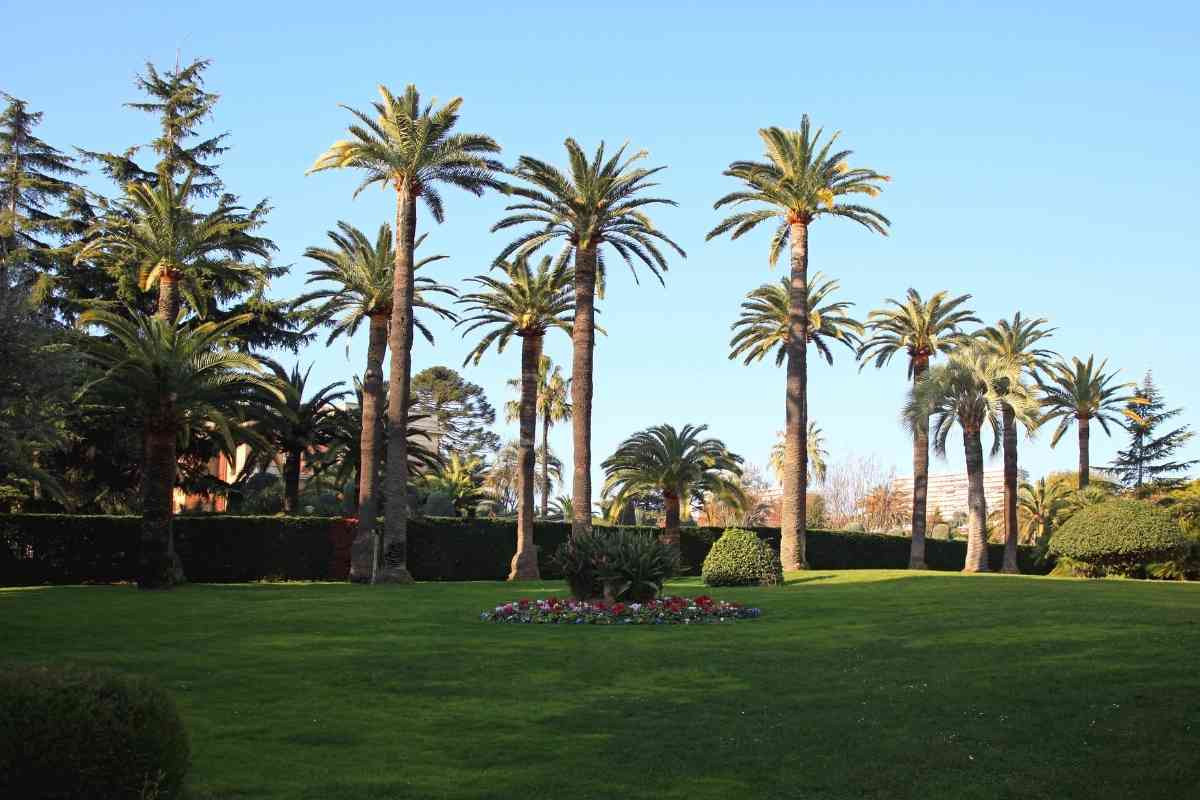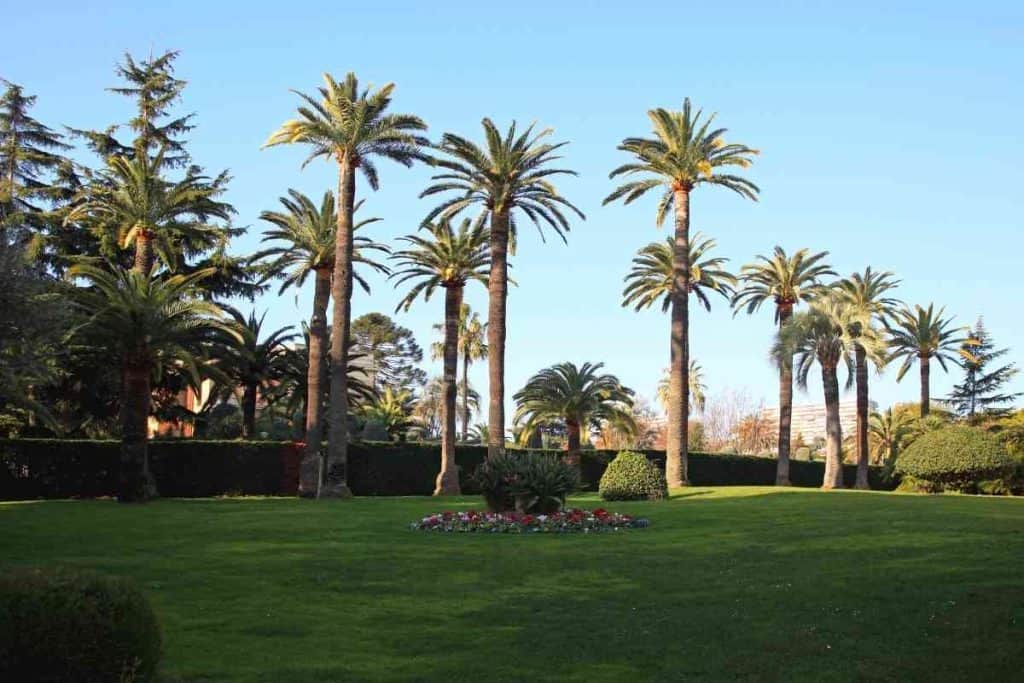 This other wonderful palm tree in Georgia is the Mediterranean fan palm, famed for its rapid growth and several trunks.
This palm tree, also botanically classified as Chamaerops humilis, is a very cold-hardy palm tree that can withstand temperatures as low as -10 degrees Fahrenheit.
This palm helps create landscapes because it grows at a relatively fast rate of 12 inches per year and is frequently seen in some Georgia and sometimes even Texas regions.
5. Cabbage Palm Trees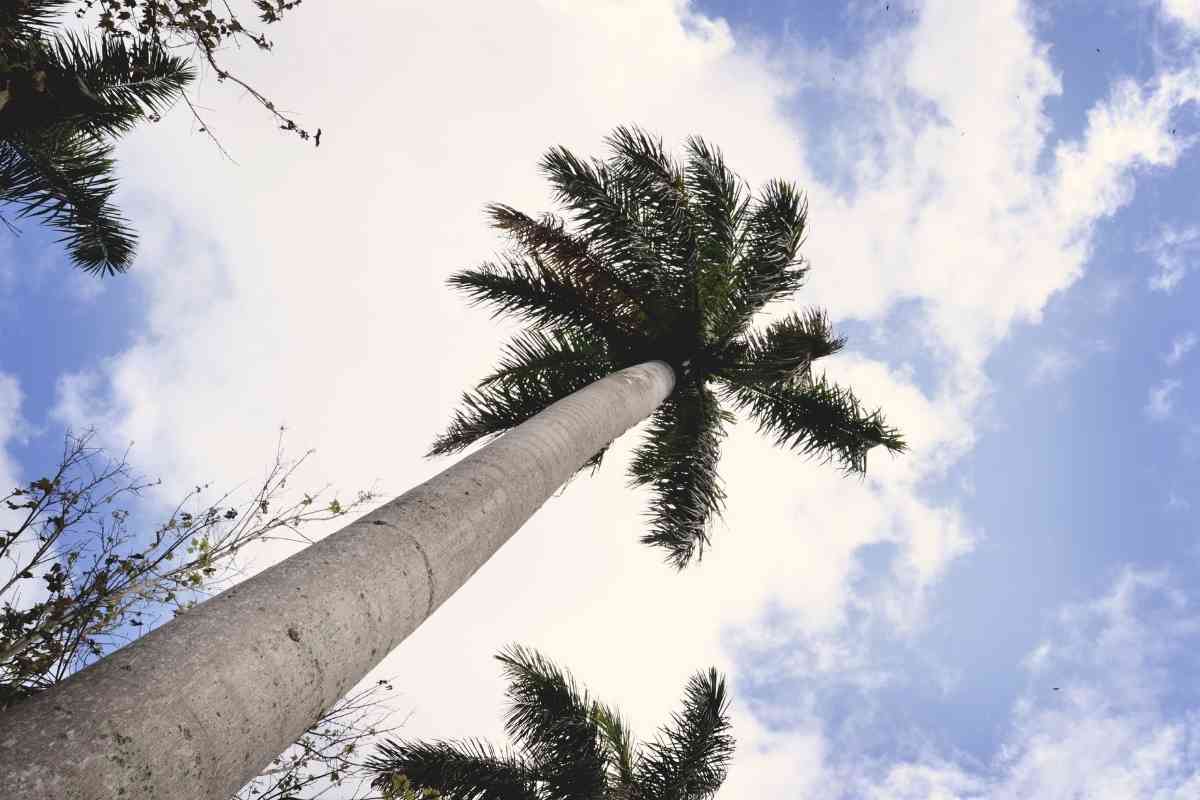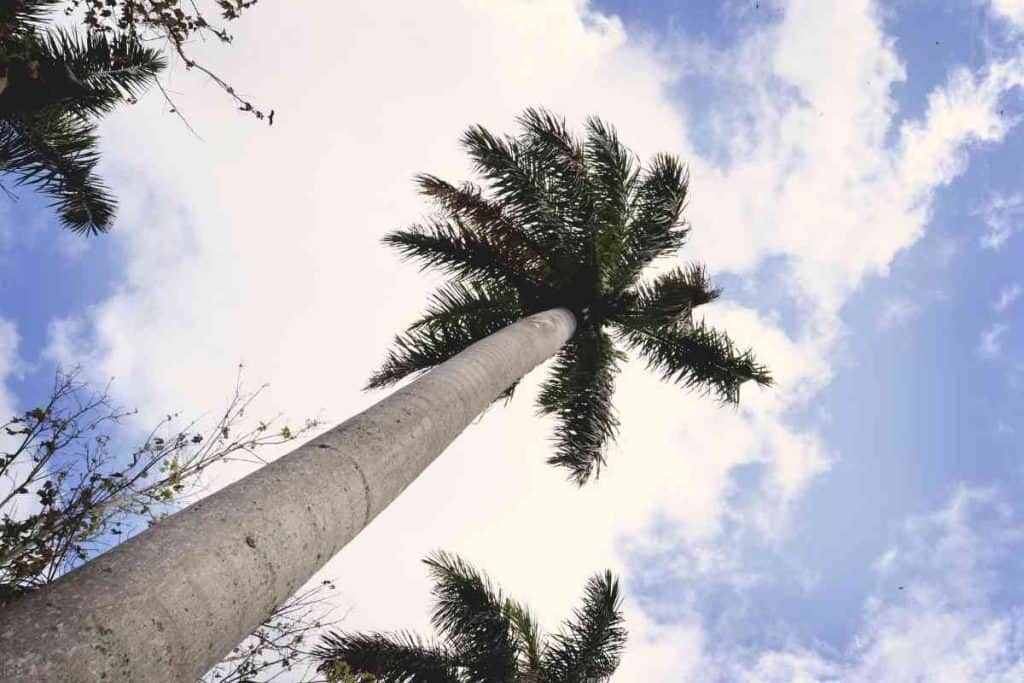 The sabal palm, also known as cabbage palm trees, is native to Georgia, where it can be found expanding and flourishing in households, roadways, and tropical gardens. It is a member of the Arecaceae family and one of the 15 palms of the palmetto palm.
Cabbage palms in Georgia have arched fronds 3–4 feet long and seem fan-shaped. The flowerheads stretch beyond the leaf cover and can produce many tiny, creamy-white, fragrant flowers that are established to entice other blossoms.
Because sabal palms are winter-hardy plants, they rarely thrive on being 90 feet tall in Georgia, but they are prevalent to see 40-50 feet tall when riding upright.
Frequently Asked Questions
Are there palm trees in Savannah, Georgia?
I remember visiting Savannah and seeing many palm trees flourishing in the local environment. Along with the regal live oak trees that line several of the roadways and thrive in the parks, they add to the beauty of Georgia's oldest city. Some palm trees grow well in Savannah. They are a beautiful addition to the environment.
What states are home to palm trees?
Palm trees can be found in the states of Florida, Georgia, North Carolina, South Carolina, Louisiana, Texas, Arizona, California, and Hawaii. These are all the locations in the United States where palm plants can grow present in the environment.
How possible is it to grow a palm tree in Georgia?
Yes! Many palms and palmettos will thrive in USDA Hardiness Zones 7 to 8. Most will not reach the majestic altitudes of palms grown in truly tropical climates, but they will all add interest to your environment.
Can palm trees grow in any location?
You are not alone if you live in a cold country and want to develop palm trees in your orchard. The excellent thing is that cold-hardy palm trees can be cultivated just about anywhere. Many people are unaware that palm trees can be cultivated in all 40 states. Some cold hardy palms can withstand temperatures as low as 0 degrees Fahrenheit.
Where can palm trees be grown?
Most normally occur in tropical and subtropical ecosystems, but some are ideal for cultivation indoors or outside in secluded temperate or mild growing conditions.
In the garden, use fertile, well-drained soil. High-quality peat-based mix for interior palms.
Why don't there seem to be any palm trees in Georgia?
There are not a lot of palm trees in Georgia unlike in Florida, because fo the the humaid subtropical climate of Georgia. Palm trees grow in Goergia but with extra care and optimally drained soil. However, most palms in Georgia do not sprout as big and strong as those in Florida, where the weather is much more conducive to the growth of these trees.
Conclusion
Nothing beats a palm tree for creating the illusion of a tropical wonderland in a landscape or hardscape area. Their exotic elegance and young shoots gently swaying in the breeze transport you to an expensive beach resort.
Those who live in Atlanta and its surrounding areas, on the other hand, may believe that palms can only thrive in more southern subtropical regions of the country and cannot withstand the area's blast of subzero weather during cold weather.
It may surprise you to learn that you have many options for surviving the area's winters without missing a beat.
Read Next: