Periods of warm, sunny weather make it a good year for garlic, and in July, it will begin to get ripe for harvest. Garlic grows under the ground; therefore, you can hardly tell when the bulb has become established. Unlike most vegetables, the best time to plant garlic is in spring. But the question is: when is garlic harvested?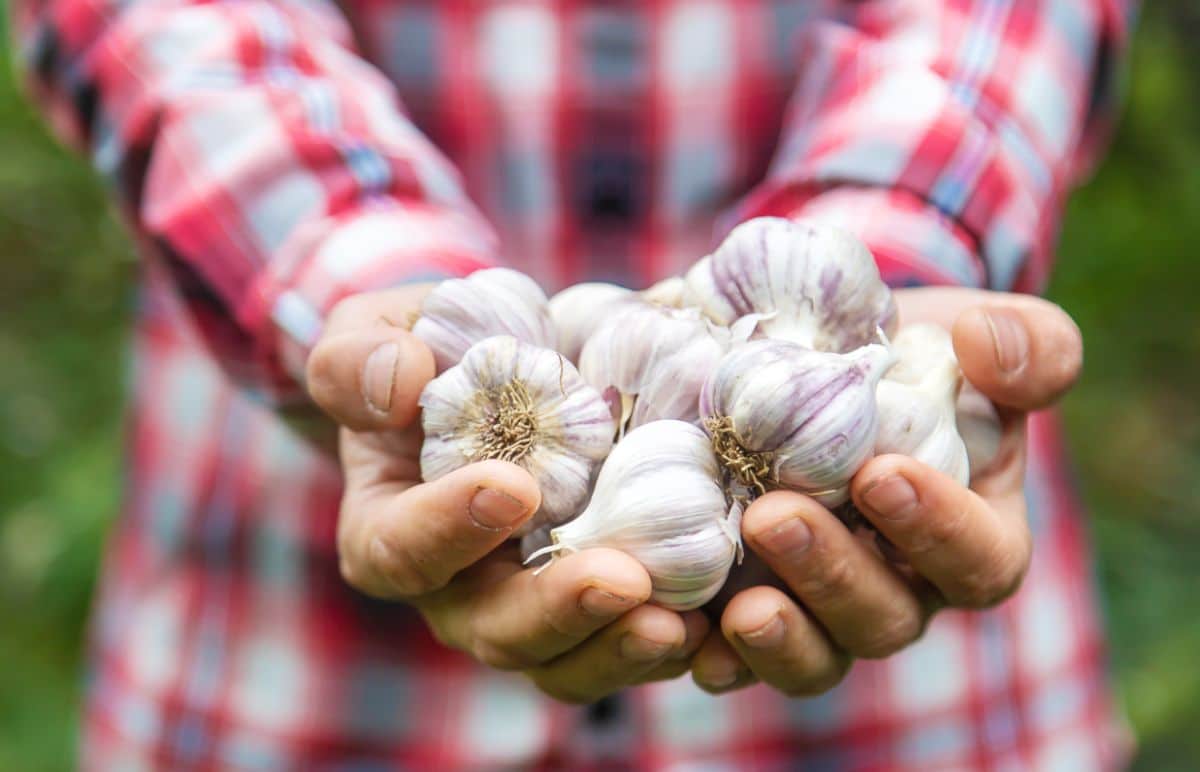 The trick of knowing when to harvest garlic lies in the leaves or the proper ratio of dead leaves to green leaves. In other words, avoid pulling them too early or too late.
The best time for garlic harvest is when the leaves have started turning yellow. Apart from getting yellow, it is time the leaves tend to become weak and start falling. More on this later;
Jump to:
What is Garlic?
Botanically called Allium sativum, garlic is an herb that originates from the same family as onion, leeks, and chives (Allium family). It popularly serves as a treatment for issues that concerns the heart and blood system.
This plant produces a chemical known as allicin, the most notable compound. Allicin is also an unstable compound briefly present in fresh garlic after cutting or crushing it.
It is this chemical compound that makes garlic work for specific conditions. Allicin is also the reason for the garlic smell.
Some products can be odorless by forcing garlic to age, but the effect is changing the effect of garlic. Meanwhile, each section of a garlic bulb is referred to as a clove. There are approximately 10 to 20 cloves in a single bulb.
Garlic grows in several regions of the world and is a common ingredient for cooking, thanks to its strong smell and delicious taste. However, in times past till the present, the primary use of garlic has been for its health and herbal properties.
For instance, people believe garlic can control high blood pressure, high cholesterol levels or other fats in the blood, and arteries hardening, amongst others. Enough said already! Let's quickly answer the key question: when is garlic harvested, and what is the best method to store them?
When Is Garlic Harvested?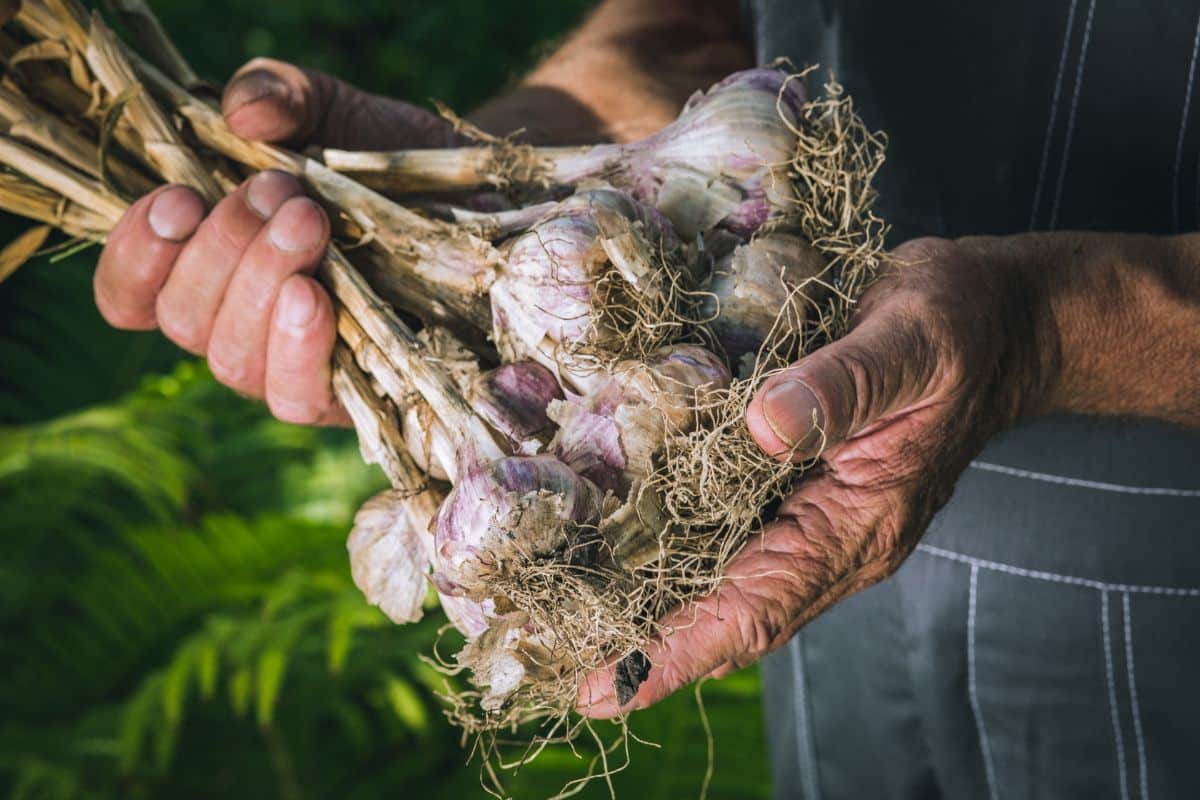 Garlic is one of those things where timing is everything. There are certain things to consider in understanding when to harvest, as, unlike some vegetables, its harvesting time is pretty tricky.
In other words, just as we mentioned at the beginning of this article, the trick of knowing when to harvest garlic lies in the leaves.
It is the proper ratio of dead leaves to green leaves. You must not pick them up too early or too late, but the fact that the bulbs are all below the ground makes it difficult to tell when the garlic is ripe and ready.
The harvesting time for garlic can span from May to August, depending on the planting date, the weather conditions, and the garlic type you have planted.
Garlic planted in the autumn season will be ready for harvest from the end of June, and those grown during the spring will be ripe for harvest in July, August, and September. How to tell when to harvest garlic is anytime you see its leaves turning yellow, weaken, and start falling off.
Unlike most vegetables you can plant during the spring season and harvest in the fall, garlic is often grown and harvested from late spring to mid-summer. In other words, it is a long-maturing crop, which will take up to eight to nine months from the seed stage (cloves) to its harvest period.
How Can You Tell When Garlic Is Ripe for Harvest?
Unlike its other relatives, particularly onions, you will know if garlic is matured whenever its leaves are still partially green. Garlic bulbs stay underground at the growing stage; hence, you can hardly tell when they are ready for harvest.
On the other hand, onion leaves start losing color and wilt anytime they stop growing. Here, the tops dry up and flop over, showing you that it's ripe for harvest.
A good number of onion bulbs have pushed themselves out of the soil, and it's easy to see whether they've fully established. So, how can you tell when garlic is ripe for harvest?
The trick is looking at the leaves to know how many are left on the garlic plant. Every of its leaf above the ground shows a layer of protective paper wrapped around the bulb. For instance, a garlic plant with ten green leaves will possess ten layers of bulb wrappers.
While there's no particular number of leaves that garlic should have, a reliable way to know the harvest time is whenever half the leaves have died off and half are still green. The leaves begin to die off from the bottom up. Don't allow the entire leave to die before you begin your harvest.
In the absence of the bulb wrappers that protect the garlic head, the cloves may separate, affecting the garlic storage.
Another trick to knowing your garlic harvest time is that planting hard-neck garlic will form garlic scapes about four to six weeks before the bulb becomes established. After harvesting the scapes, wait one month before checking the bulb size.
How Do You Cure Garlic?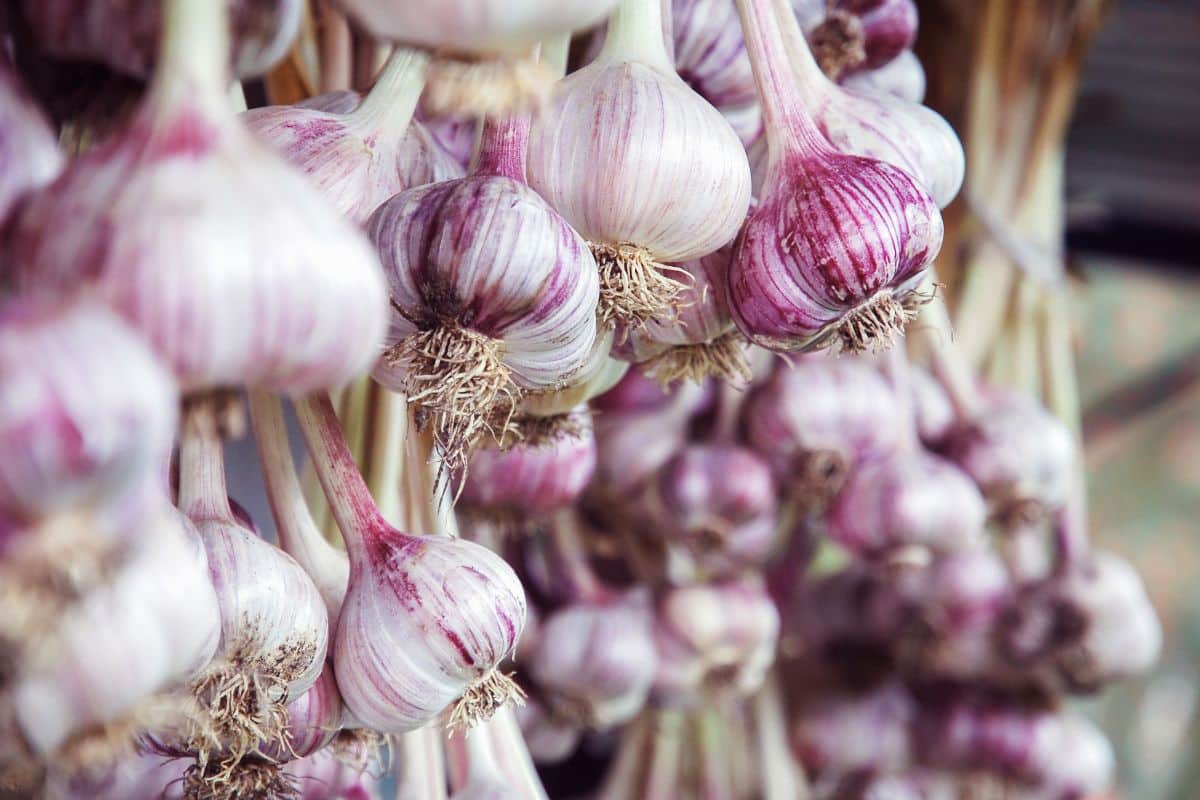 One of the most important parts of a garlic gardener's adventure is curing garlic. In other words, if you must understand how to grow garlic, knowing how to cure it is essential in equal measure. It is a two-week step that gets garlic ready for long-term storage.
It would be best to cure garlic in a warm, dry, well-ventilated area. You can choose to cure your garlic on your patio table.
But don't forget to bring them in if there's any sign of rain, but ensure you provide anything that can help to provide air circulation around them. Air conditioning will provide cooler air than the suitable curing temperature. Still, it is far better than losing the plant to rot from excessive moisture, as moisture is an enemy when storing garlic.
How Do You Prepare Garlic for Storage?
After curing your garlic, wait for two weeks before you can start storing it. For those planting a softneck type, you can braid the necks and hang them for decorative charm. Softneck garlic generally stores longer than hardneck, but hardneck varieties are hardier for cold seasons.
For both types, you can cut roots to ½ an inch long. If you want to store hardneck varieties, clip off the stems just over the neck. Then, store the garlic bulbs using hanging wire baskets or mesh produce bags. They essentially need air circulation.
Best Methods to Store Garlic
Understanding the methods of storing garlic properly is very important because, once garlic starts going bad, it will start sprouting and getting bitter.
Whether you enjoy adding garlic to marinades or using it to enhance salmon recipes, a clove that has become bad won't do. So, what are the best methods to store garlic?
1. Choose Your Garlic Cloves Properly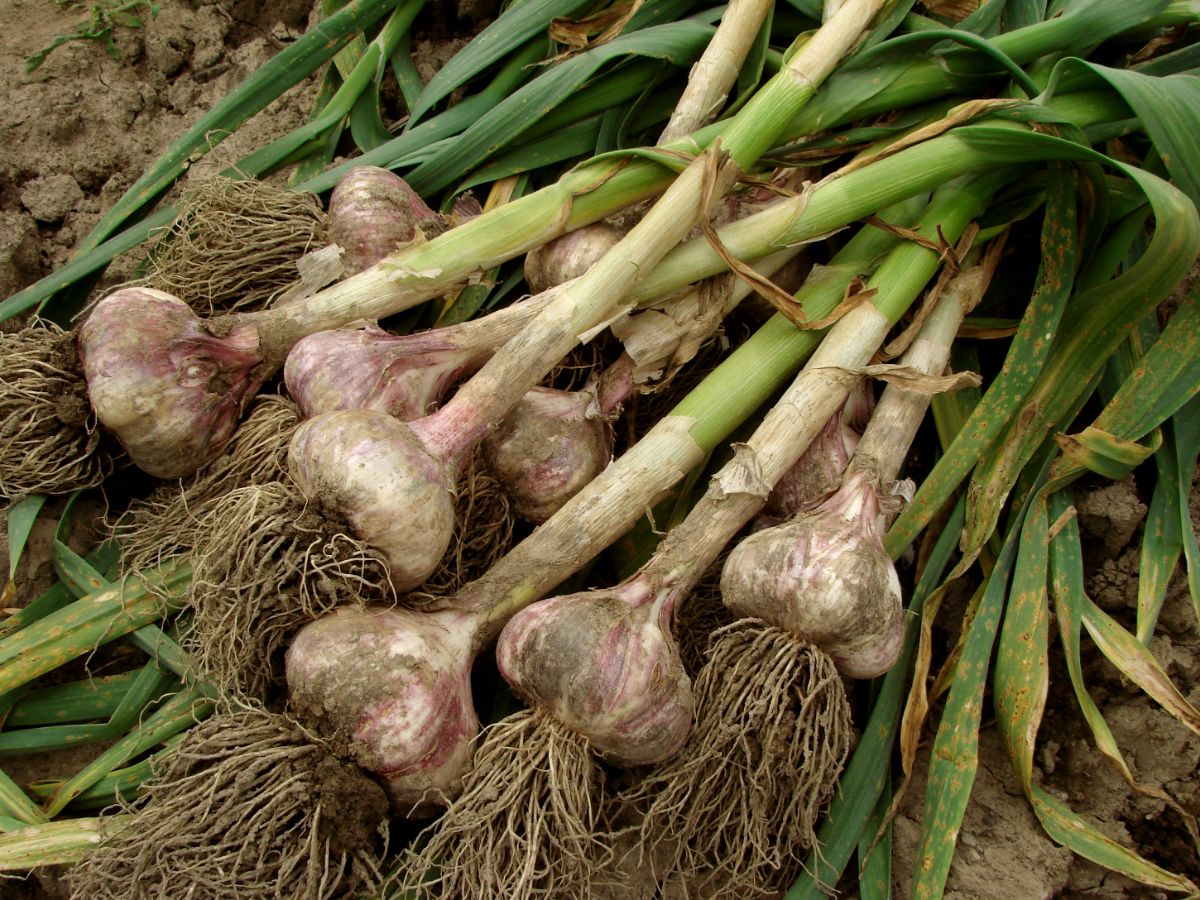 The first step required before storing your garlic is choosing your garlic cloves. Find the entire heads of garlic alongside tightly packed skins and firm cloves. Don't pick anything that feels soft; watch out for sprouting (bright green shoots germinating from each garlic clove atop).
Purple-tinged garlic is completely fine – it is just a different variety altogether. Purple garlic is commonly called hardneck garlic, which features a woody stem that runs through the middle of its head.
All-white garlic, also known as softneck garlic, does not possess this stem. You can use both types interchangeably. Then, over to the storage method proper;
2. Store Complete Garlic at Room Temperature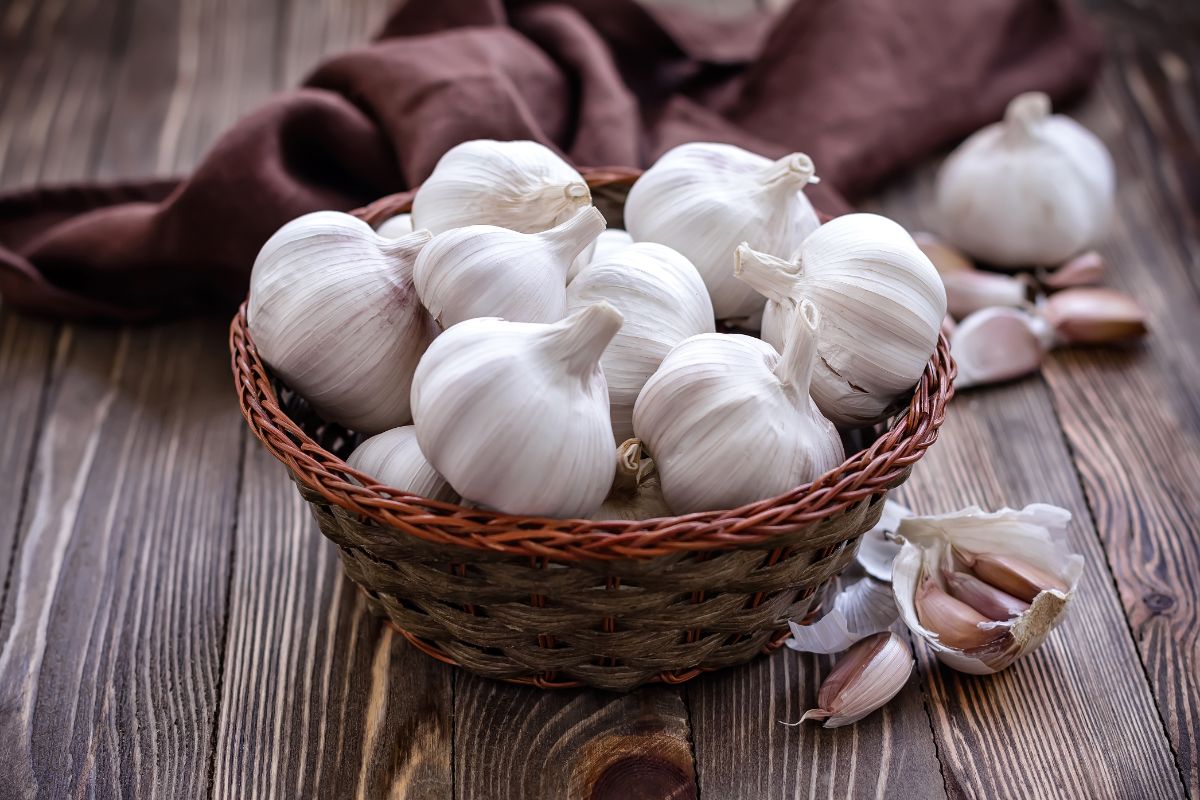 It is important to store whole heads of garlic in a cool, dry place, a bag or bowl with good airflows like a mesh bag or loosely woven basket. You can keep it in your pantry or a basket atop your counter away from the sun.
3. Store Peeled garlic in the Fridge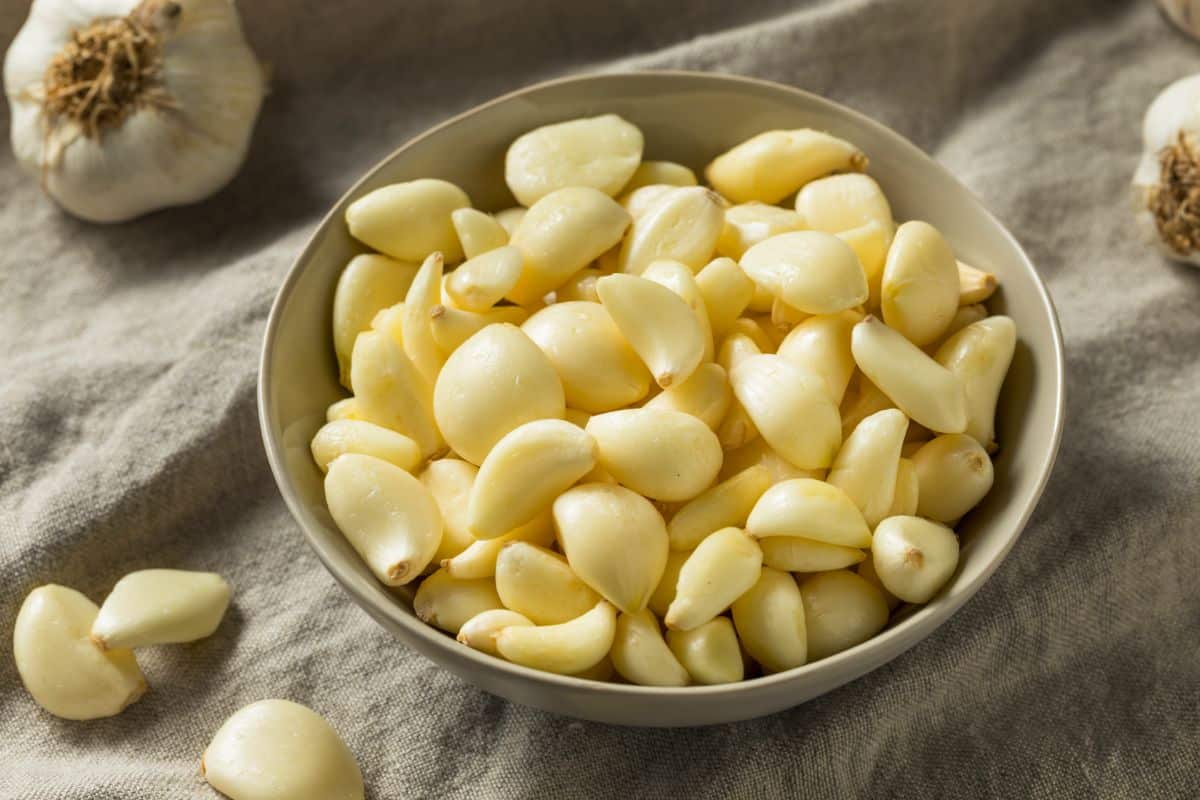 While we don't advise people to store whole garlic heads in the refrigerator, as it can cause sprouting, the Fridge is a suitable place for whole peeled cloves and sliced or minced garlic.
For instance, once you slice a bunch of garlic for a recipe and have a remainder, store it in an airtight container and put it inside the Fridge. Ensure you use it within 2 to 3 days.
4. Store Lots of Garlic in the Freezer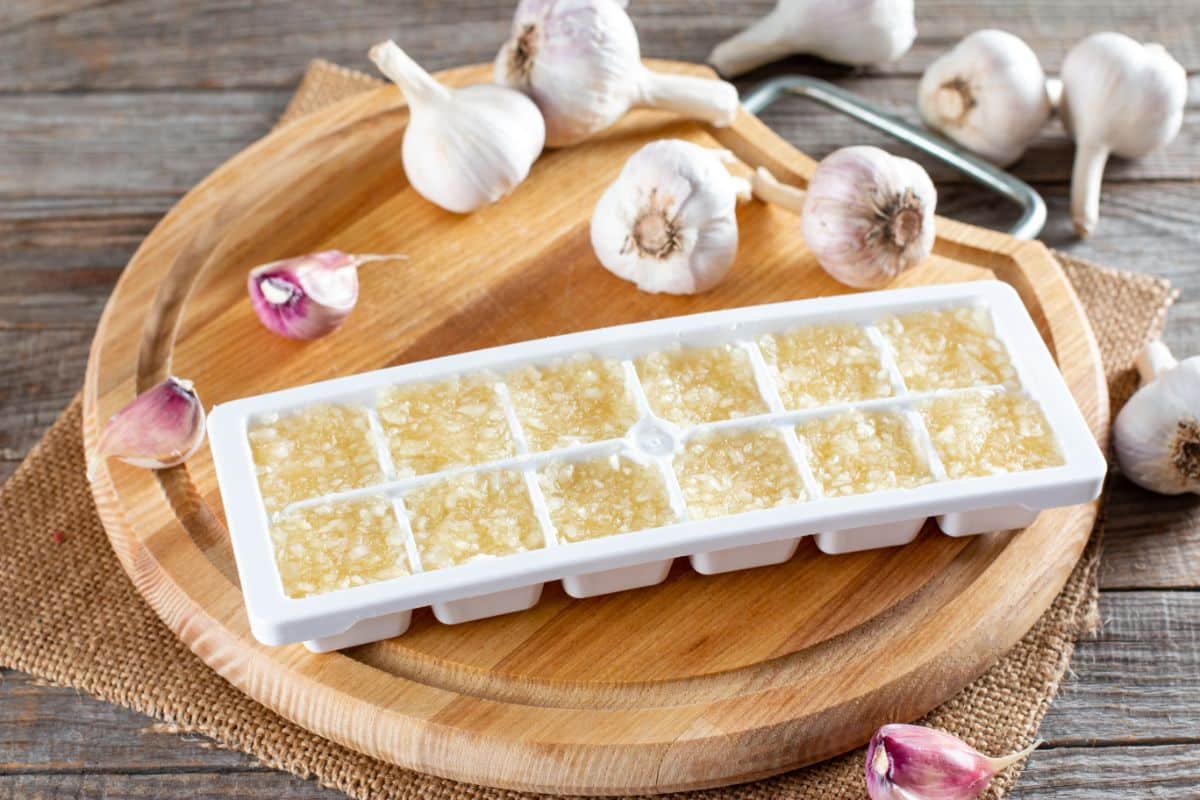 If you have heaps of heads, there's an easy and better way you can use them. You can heat the oven to 400°F. Cut an inch off the tops of whole garlic heads and dispose of them. Position each garlic head on a foil, drizzle with olive oil, and add salt and pepper. Wrap tightly and put in a baking dish.
Roast until it has turned golden brown and tender, around 1 hour or so. Allow it to cool a little before squeezing the garlic out of its skins into ice trays, then cover and freeze. Optionally, carefully and neatly chop, grate or press raw garlic cloves inside ice trays, cover with foil, and freeze.
Quick food safety: According to CDC, it is necessary to freeze this fixture as soon as possible to prevent illness. Avoid holding or storing it at room temperature.
5. Dehydrate Garlic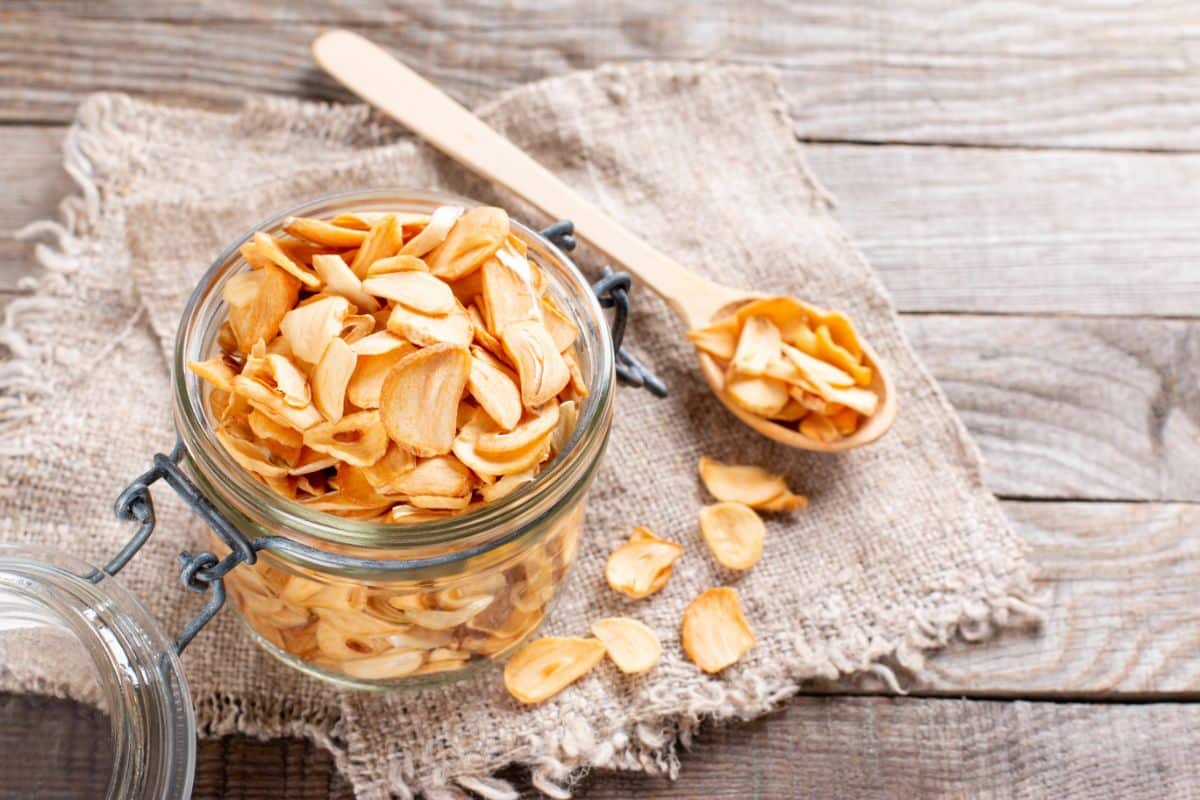 You can dry fresh, firm garlic cloves that lack any injuries to produce tasty garlic chips that add spice to everything, including rice and chicken dishes. If you want to prepare, peel, and cut cloves in half lengthwise, then use the instructions on your dehydrator.
To dehydrate garlic in an oven, you must dry it at around 140°F for 2 hours, then reduce the heat to 130°F and keep drying for 4 to 6 hours or until the garlic becomes crisp. Store in an airtight container at room temperature.
How Long Does Garlic Last?
Once you have cured garlic, a whole bulb of garlic (without blemishes or injuries) will last many months in storage. Softneck garlic has a longer shelf life than hardneck garlic varieties. But generally, Silverskins and Creoles have the longest-storing ability, almost lasting for a whole year.
Then, the next in line when it comes to longer storage span is Porcelains, Artichokes, Purple Stripes, Rocamboles, and finally, Asiatics and Turbans, which have the shortest shelf life of about five months if given the most optimal conditions.
If you are lucky, you will break out fresh cloves during the winter and maybe even into the next spring.
Once you uncover the paper wrappers, separate the bulb apart, or peel the cloves, anyhow you wish to do it, you'll start seeing the quality declining quickly.
Individual unpeeled cloves can last for about three weeks on the counter. Peeled cloves can last for around one week in the Fridge, and chopped garlic will last for a day or two; hence, you should freeze any leftover chopped garlic to maintain freshness.
Conclusion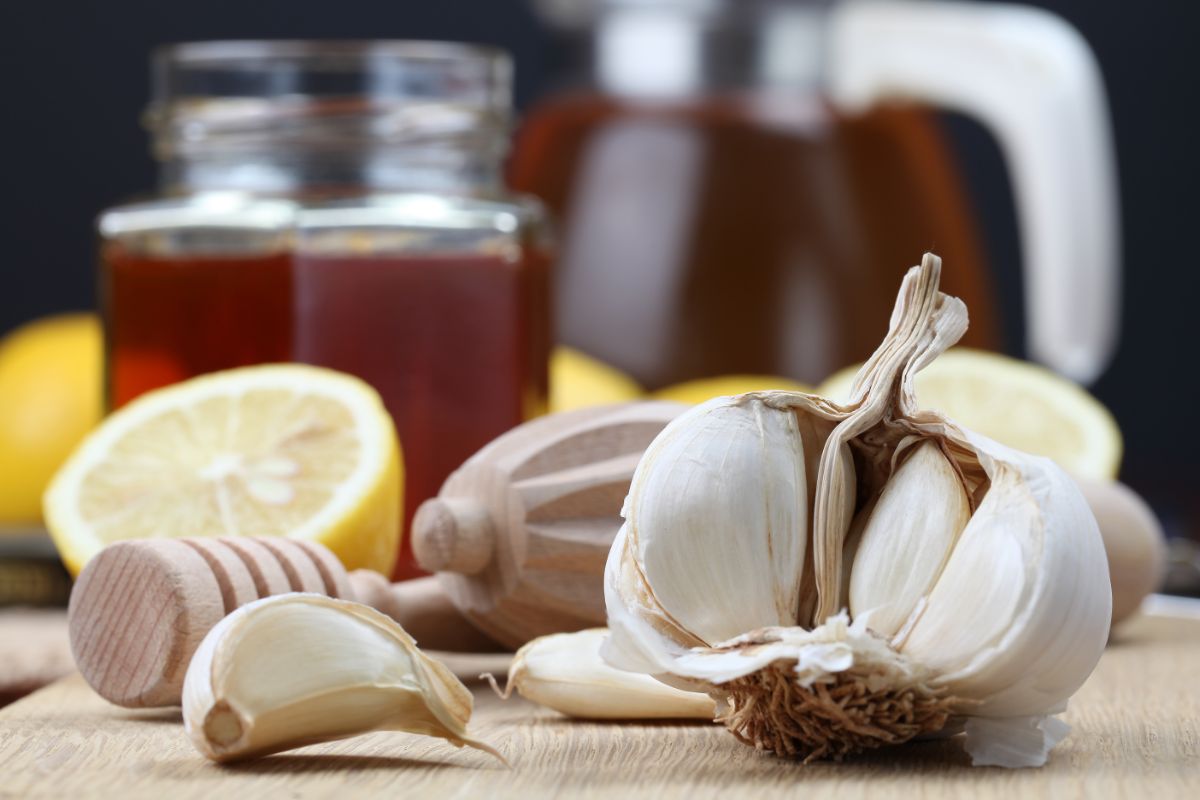 Garlic is an important ingredient used for many recipes (ask any home cook or chef, and you will know what it means to every kitchen). Apart from kitchen purposes, it is also medicinal, as it can treat many sicknesses.
However, understanding when the harvest time, as well as the best storage method, is important to keep your garlic fresh, amongst other things.