Getting poor yields of onion fruits during harvest in any location can be very frustrating. That is why it is important for farmers and gardeners to know when to plant onions in Alabama.
In order to get optimum yields during harvests, you will have to know the right planting dates and seasons.
The major contents of this article will be to enlighten you on how, when and where to plant onions in Alabama.
Where To Plant Onions In Alabama
Onions are common flowering plants that are widely cultivated in different parts of the state of Alabama. They thrive throughout Alabama due to abundant rainfall, accommodating soil conditions, long frost-free seasons and adequate sunshine.
Onions grow well in sites that have adequate sunlight and possess soils that are rich in organic matter and compost manure.
It is also known that the northern parts of Alabama have better conditions for planting flowering plants. So if you live there and you want to plant onions you are in luck.
When To Plant Onions In Alabama
Since we know a bit more about Alabama's soil and climate conditions, we can now discuss when or which season is best to plant onions in Alabama.
Agricultural research has helped us to figure out when to plant onions in Alabama and according to studies:
The best planting dates in spring is between the months of January 15th to March 15th. And in the fall between the months of September 15 to October 15.
How To Plant Onions In Alabama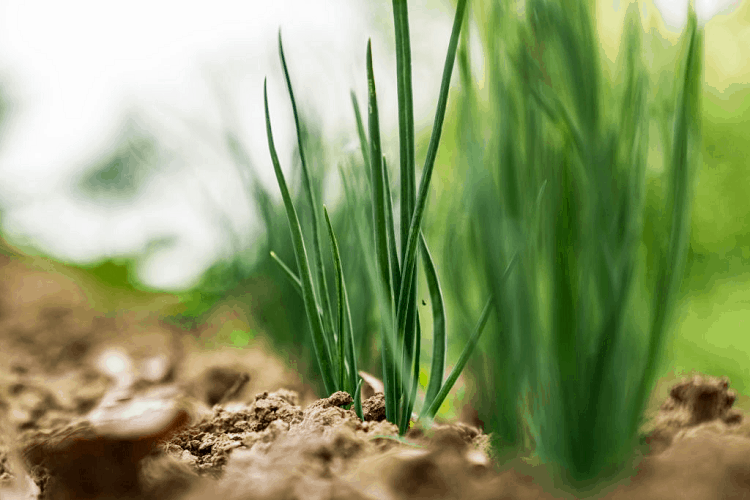 Onions are grown from what is referred to as a set, their seeds are actually a set of dormant onions.
The sizes of onions you grow and harvest in Alabama and even anywhere in the world depends on the hardiness zone that you are situated at.
Onions are grouped into three different categories based on what planting zones match their species. They are grouped into the short day, long day and intermediate-day categories.
When you want to plant onion sets, plant them ¼ deep into a soil mixture and space onion them about ½ inch apart.
You will not need to transplant them if you have planted them into individual soil packs.
Read Also: How to Grow Spinach in a Container
They will germinate between 10 -14 days after the planting date. Then you will need to transplant them into a well-prepared soil bed, planting them about 1 inch deep. And spacing them about 4 inches apart and in rows that are about 12inches apart.
How To Grow Onions For Optimum Yields
Ensure that you know your hardiness zones, in order to plant the best onions for your location
Onions need a lot of water, so watering your plants regularly will ensure that they are healthy and well developed
Onions may struggle to flourish if they are competing with too many weed plants for nutrients. So it is important to get rid of pestering weed plants in time
The soil prepared to plant onions should be rich in well-rotted manure and other forms of organic matter
Conclusion
You should expect your onions to be ready for harvest between 20 to 50 days after the planting date, depending on the variety of onion you have planted.
If you have read this article to the end, you should now be knowledgeable on how, where and when to plant onions in Alabama, with the aim of enjoying a bountiful harvest.