Sun-splashed patios, clipped hedges, glossy pedestrian sidewalks, and glorified potted flowers might just be some of the many beautiful sights and teasers of a Mediterranean garden. Beautiful as they come, they are far from easy to come by.
Gardens like this are found in outskirt cities of California, the West coast of South America, Western Europe, and southwest Australia, or any other place we can classify as part of the Mediterranean that is nasty for low rainfall, which only comes 4-5 months in a year.
From experience, drought-tolerant plants are the best choice for any Mediterranean garden. But what are the best drought-tolerant Mediterranean plants?
Coneflower, Coral Bells, Achillea Terracotta Yarrow, Sedum reflexum, and California Poppy are popular drought-tolerant plants suitable for Mediterranean gardens.
Let's learn more about these plants!
Drought Tolerant Mediterranean Plants
1. Achillea Terracotta Yarrow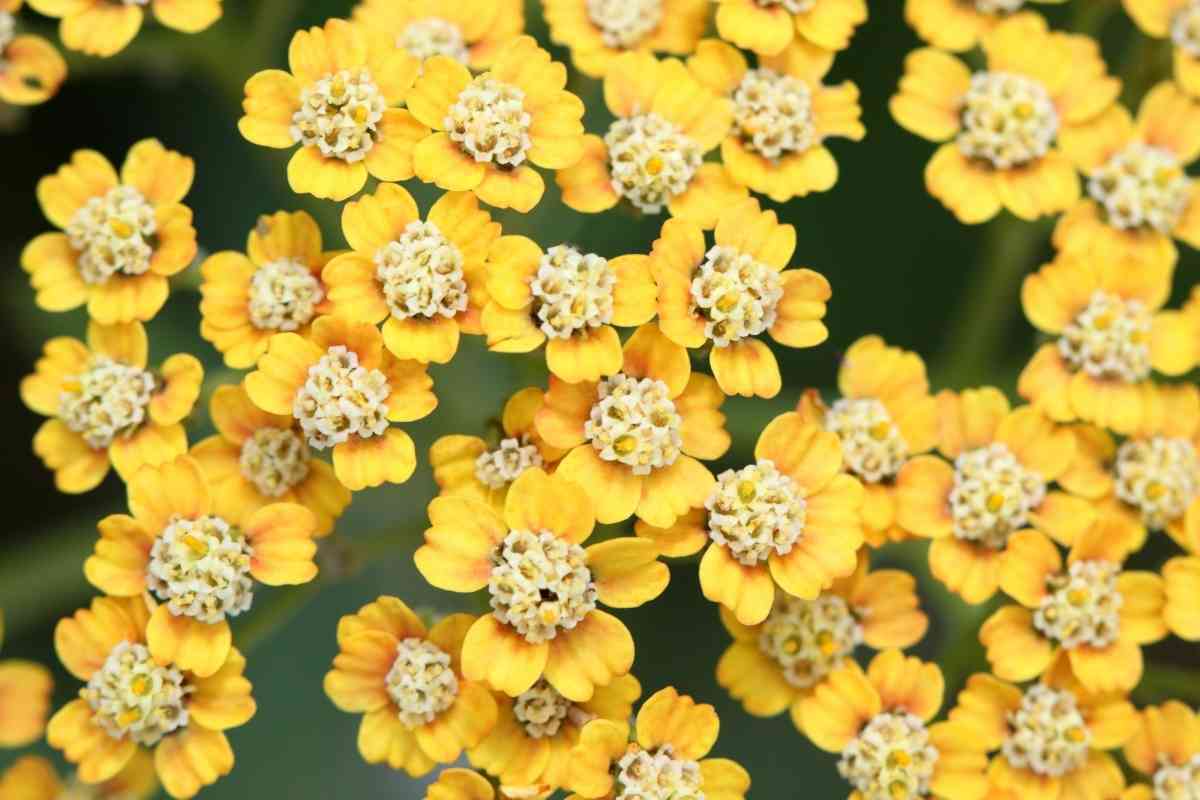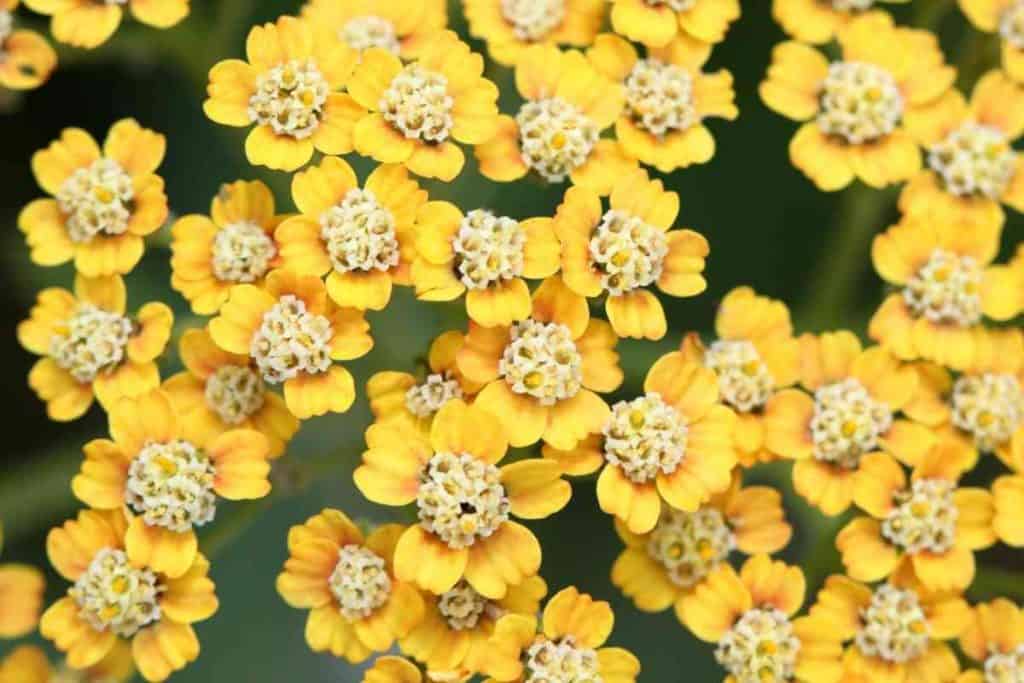 The Achillea Terracotta Yarrow is by far one of the most recognized drought-tolerant plants. Their resilience in the absence of water is quite remarkable.
The Achillea is a dynamic flowering Xerophyte plant. The flowers of this plant often change colors as the plant matures. It starts with the color peach to orange and finally to russet.
The Achillea is a multi-colored drought-tolerant plant with amazing attractive flowering colors, and it makes our list of drought-tolerant Mediterranean plants you should consider for your garden.
2. Sedum reflexum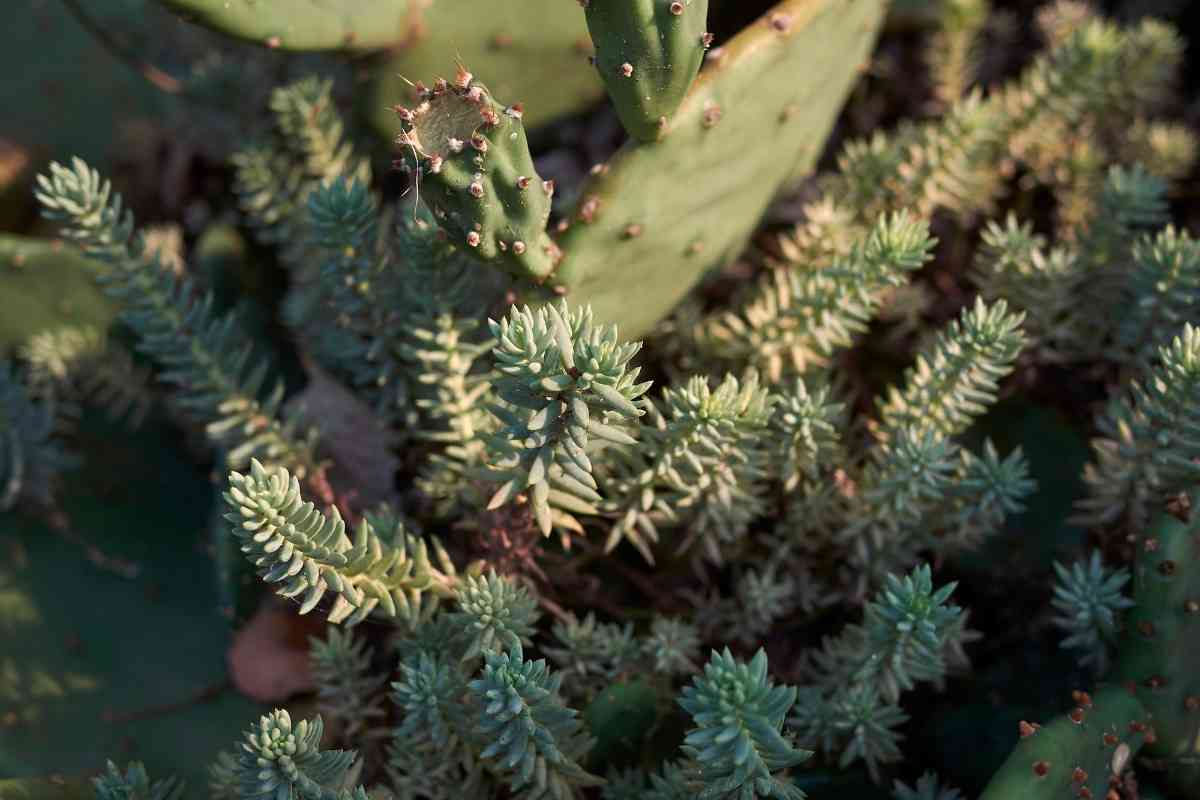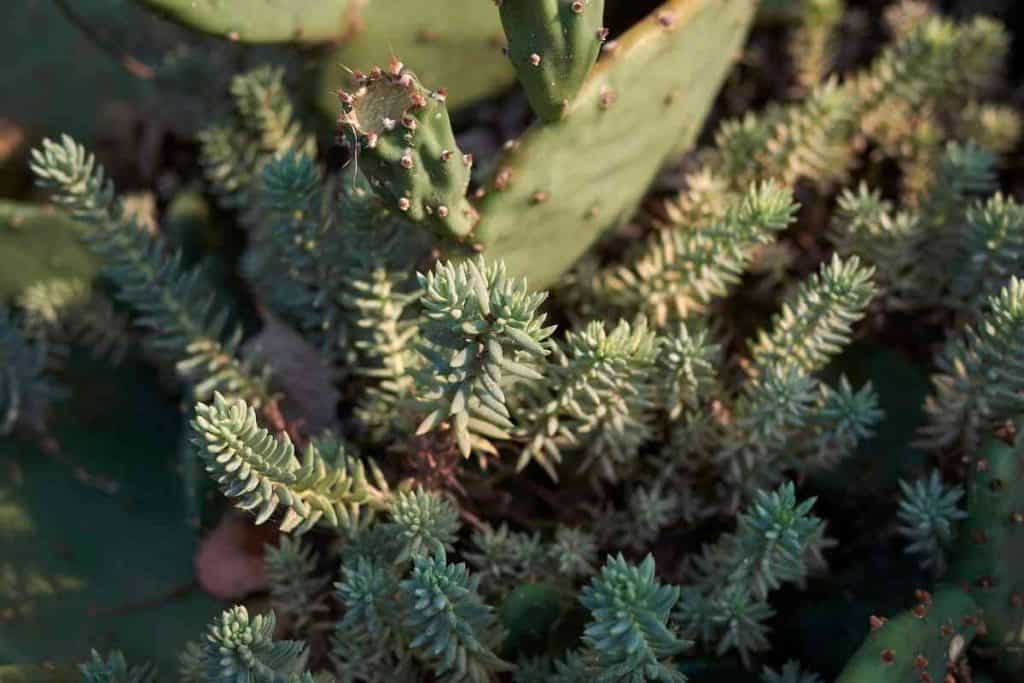 The Sedum reflexum can grow up to 6-8 inches tall. They can amazingly adapt to low watering. They grow well in low-watered and well-drained soil with medium to dry moisture capacity. The Sedum reflexum is also known as the blue spruce stonecrop.
It is an evergreen Mat-like perennial crop, and it grows in conditions with the adverse scarcity of water. The Sedum reflexum is a low-maintenance crop and could be propagated by softwood cutting. It's a wonder you should add to your Mediterranean garden.
3. Coneflower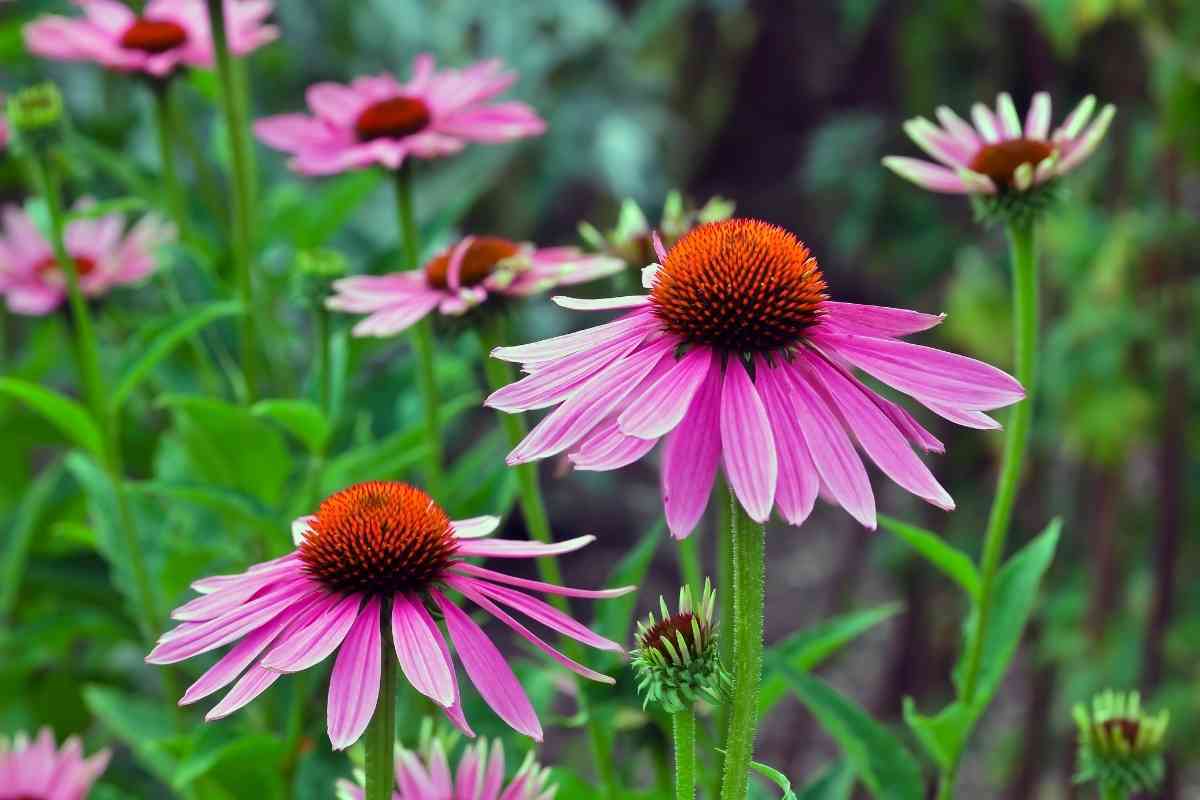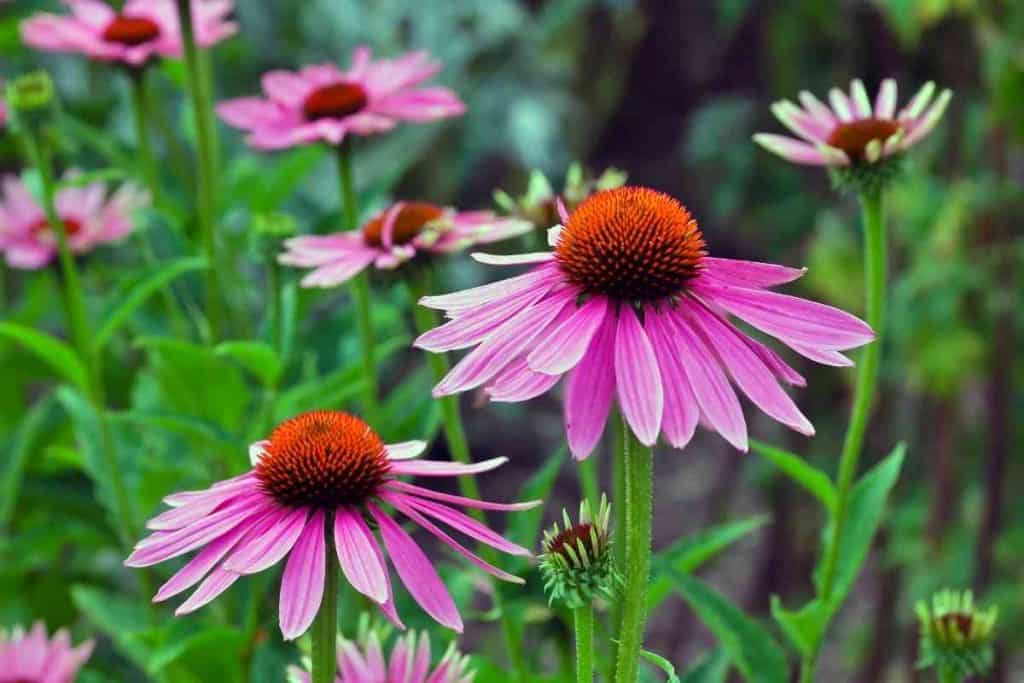 The coneflower is alternatively referred to as echinacea spp. It's essentially a genus of 9 distinct species that are quite hardy herbaceous. They are a good example of xerophytes that are resilient to zero-water conditions.
They are flowering plants with a variety of colors that includes white, pink, or yellow. This variety makes it a beautiful drought-tolerant plant to add to your garden mix.
4. Coral Bells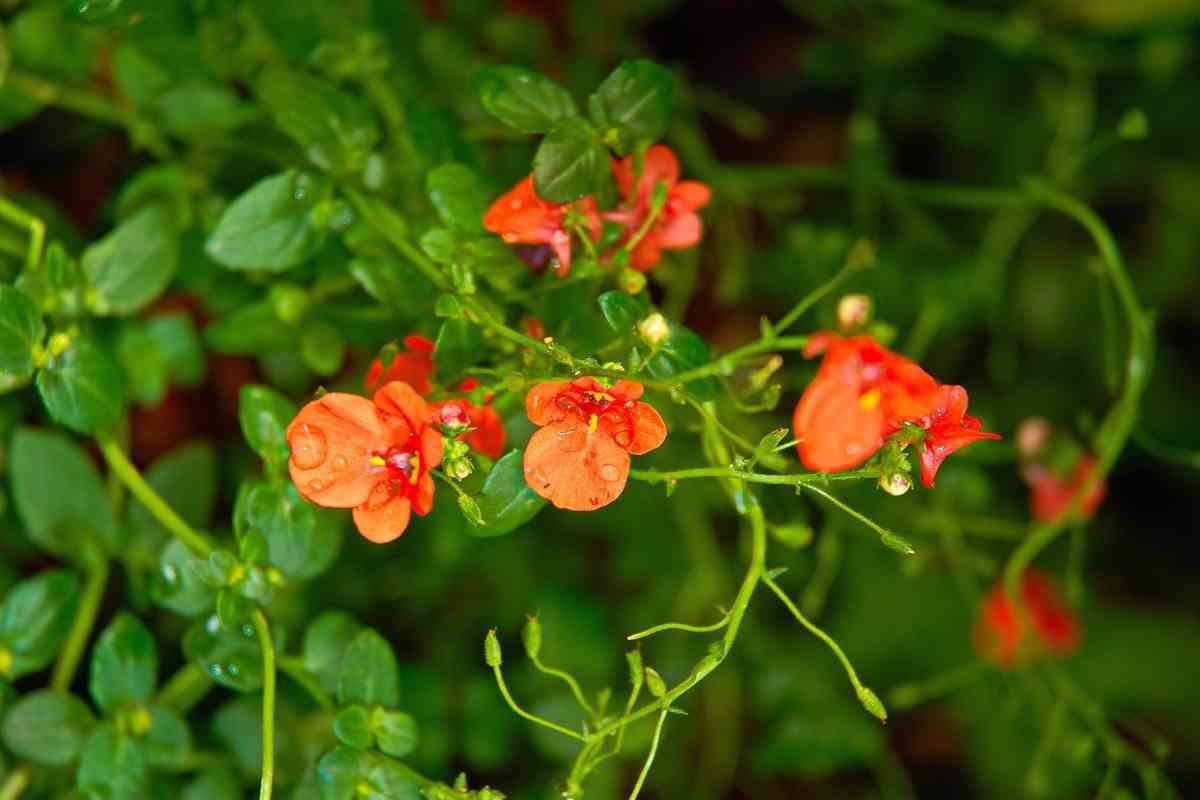 Coral bells are native plants of North America. They are compact, hardy, and beautiful examples of drought-tolerant perennial plants. The coral bells belong to the family Saxifragaceae. They can grow up to a length of 45 cm (18 inches).
They can be compared to spike plants. But in this case, the plant spikes are covered with a sort of pendant. The pendants are made of coral-colored flowers.
Their leaves shoot from short stalks on the plant's base. The coral bells are low maintenance, drought-tolerant, and they attract birds.
5. California Poppy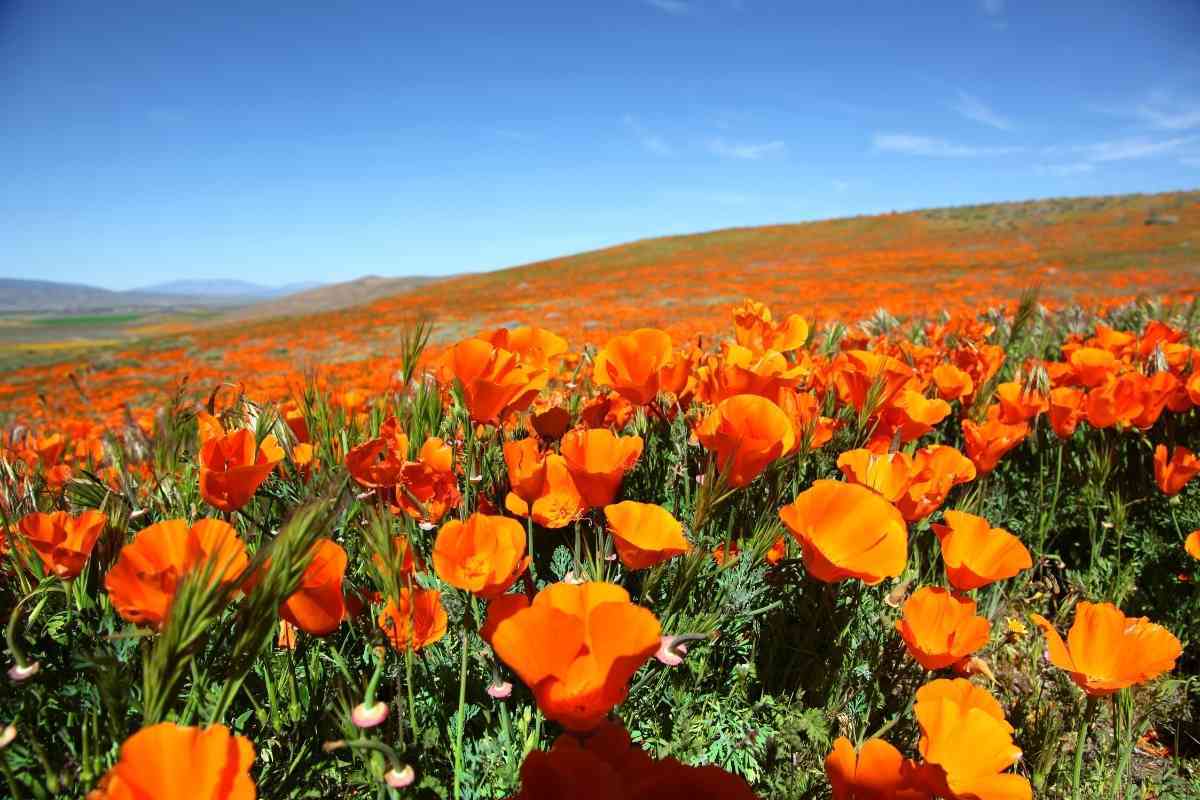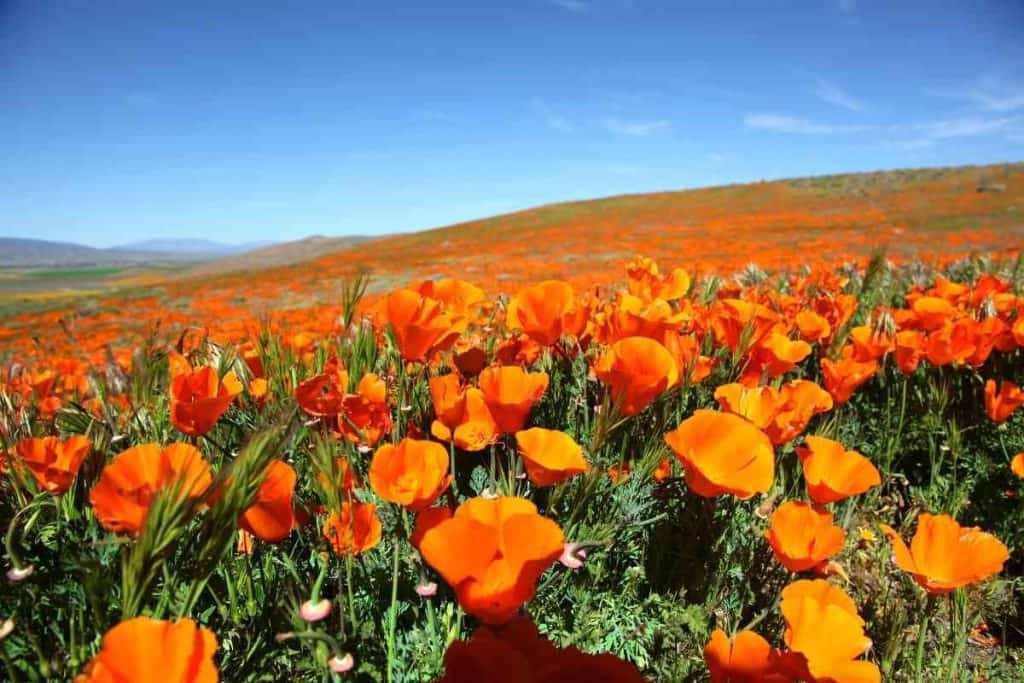 The California poppy is medicinal and used for treating insomnia, anxiety, and many nervous agitations. They are essentially grown in California, and they are good blenders that look amazing when grown alone or alongside other hardy flowering plants.
The California Poppy is a drought-tolerant with orange flowers and green leaves. They are not as hardy as most examples I've included. They are quite unique, and evergreen plants are commonly referred to as "the state flower of California."
What To Have in Mind When Growing Drought Tolerant Plants
Before we extensively talk about what plants go in a Mediterranean garden or the best kind of drought-tolerant plant that would fit the type of garden you are hoping to create, there are some things you should know about styling a Mediterranean garden.
1. Raised Bed
Raised beds are beautiful and a controlled approach towards bedding any plant. What this means is that you can determine the health of the dirt you'd used for your plant. You can also provide nutrients and growth supplements when necessary.
Also, you can make a beauty of it. I'm sure there are more than 20 breathtaking style ideas you could copy from google, which are all essentially advantages of this planting system. But that's not the selling point for Mediterranean gardeners like us.
The selling point is that we can have controlled watering, including installing proper drainage and watering systems. This can be wonderful for our low-water plants like the sedum and Gerberas as they are not fond of the excess watering.
2. Planting Containers and Pots
I can't believe there's any Mediterranean gardener that's not keen on jars and Terra-cotta pots. I don't think any exist. Wouldn't it be weird if that were you? "The black sheep of Mediterranean gardeners."
I get the idea behind thinking outside the box, and I support it one hundred percent if it makes planting easier and enriches the experience too. But there's no point choosing the hard ground in a parachute fall when you've got other soft-landing options.
Containers and pots are a big flex because, just like the raised beds, they also aid water control in low water plant planting. So, why should any Mediterranean gardener not make use of them?
They are also one amazing way to get very creative about your Mediterranean garden.
3. Shades
In Mediterranean climates, shade areas are golden and comparable to cafeterias during work breaks. It's where you recharge either to get ready for more work or somewhere to generally unwind when and enjoy the bliss in nature.
It's one of the best places to also bask in the wonder-filled view and rewards of the hard work you put into growing your garden. And it has to be creatively built. There are many resourceful ideas about getting your shades beautifully done.
It still wouldn't hurt to add a few climbing plants that are well scented and cleaned to contribute to the relaxing features in your shade.
4. Mediterranean tiles
In wrong or inexperienced hands, a Mediterranean garden, no matter how heavenly, soon turn into a nightmare.
But it's simple. Really!
Everything depends on your approach and method of bringing the garden to life.
Mediterranean tiles can come in handy in these scenarios where you need a seamless fit for your garden's finesse. One of the calling features of this tile is that they work for multi-purposes.
The Mediterranean tiles are highly decorative and work well on floors and walls for the smooth feel that mumbles in loads of color and style.
5. Gravel flooring
Mediterranean gardens struggle with water, and most parts of the garden and plants within have learned to adapt to the zero and little water lifestyle. The lawns and walk paths are no exception.
And they'd look too dry and hardy. That's not a very pleasing sight to see. But, there's a walk around. Gravel flooring!
As a beauty technique, many have embraced a different style of flooring which is the use of gravel. By far, this increases the attractiveness and reduces the need to water the floor. So, why not?
Frequently Asked Questions
What plants grow well in the Mediterranean?
The Mediterranean climate is not well suited for all kinds of plants. It's got low rainfall of only 4-5 months in a year, and as such only drought-resistant plants can grow hitch-free in conditions like that. I've provided a good compilation of the kind of drought-resistant plant that grows well in the Mediterranean. Read through to find out!
What is the most drought tolerant plant?
Generically, Sedums and Gerberas are wonderful examples of amazing drought-tolerant plants. But there isn't any yardstick that classifies xerophytic plants into which adapt best or better as many factors play their role in how a plant adapt in such extremes. However, I've included an impressive list of unique drought-tolerant plants. You might want to see it for yourself.
What plants can survive best with limited watering?
The drought-tolerant plant survives with limited, little, and no water. Biologically plants like these are referred to as xerophytes, and there are several examples of them. If you'd like to find out some of the most interesting examples, then this blog post is for you!
Are gerberas drought-tolerant?
Yes, the Gerberas, just like the Sedums and Terra Cotta Yarrow, are all drought-tolerant plants that can survive the extreme conditions of water absence. The Gerberas is a daisy plant that does not show any true inflorescence or flowering. But it can withstand the absence of water and can grow up to 12 inches in height.
Are Sedums drought-tolerant?
The sedums are drought-tolerant and also known as stonecrop. They are popular for their multi-purpose use, including ornament, food, and housing features.
Sedum generally classifies a large genus of flowering plants. But there are some examples from this genus included in our list of Mediterranean drought-tolerant plants.
Recommended Readings: