If you are looking for the perfect plant to add color and brightness to your garden, you shouldn't look further than the Marconi Red Pepper.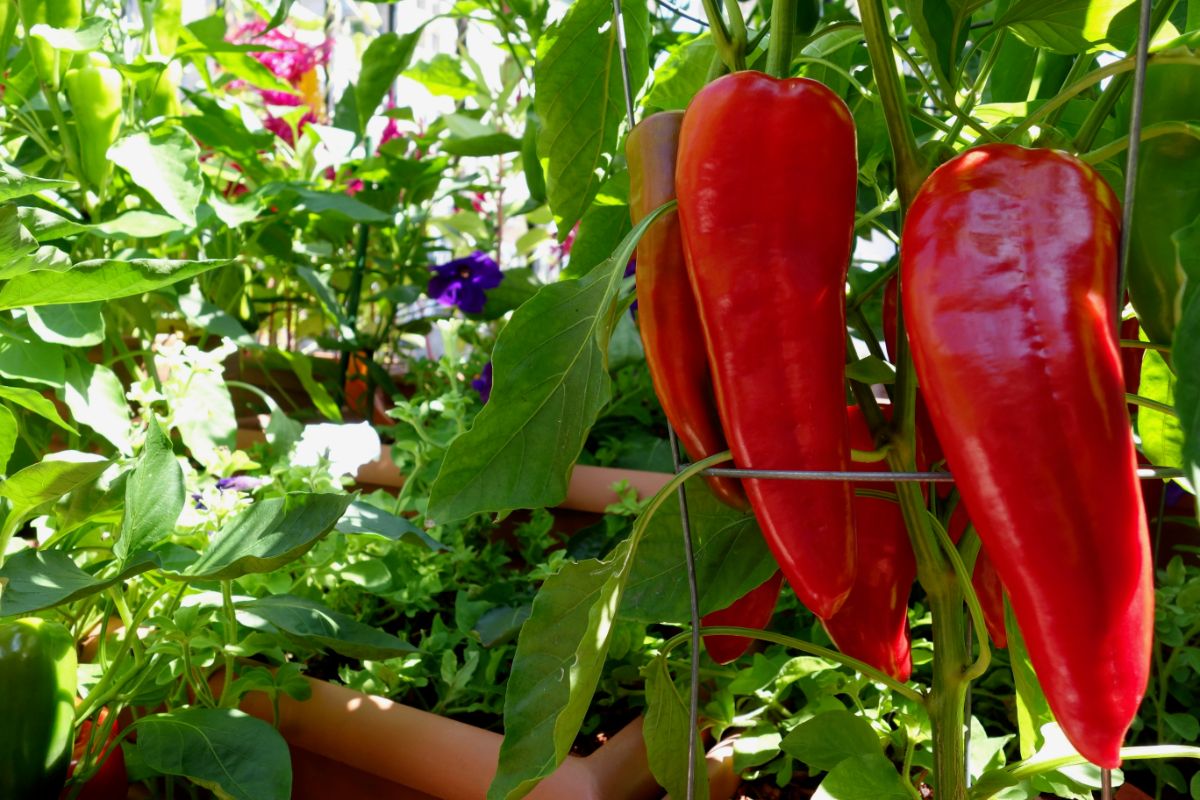 Not only does it add vibrancy to any garden, but they are also helpful as an ingredient to every kind of cooked dish, especially grilled or roasted for sandwiches or alone.
Thanks to its ability to adapt, earliness, smoky-sweet flavor, and harvest, the Marconi Red Pepper was recognized by the All-American Selections in 2001 and is a winner in the garden.
But for optimum growth, you have to keep it in a warm sunny spot for 34 to 38 hours, water it once the soil is dry to the touch, start it indoors 6 to 10 weeks before last spring frost, etc.
Jump to:
Essential Facts About Marconi Red Pepper
| | |
| --- | --- |
| Common Names | Sweet Pepper 'Giant Marconi', Marconi Red Pepper |
| Scientific Name | Capsicum annuum |
| Family | Solanaceae (Nightshades) |
| Plant Type | Vegetable |
| Mature Size | 30 to 36 inches (76 to 91cm) in height, 18 to 24 inches (46 to 61cm) spread |
| Sun Exposure | Full Sun |
| Soil Type | Well-worked rich, loose, and well-drained soil |
| Soil pH | 5.5 to 6.8 |
| Bloom Time | Grown for fruit |
| Fruit Color | Green to Red |
| Hardiness Zones | 11 to 12 |
| Native Area | Italy |
| Toxicity | Non-Toxic and for kitchen use |
Also known as Sweet Pepper' Giant Marconi', Marconi Red Pepper is a pure Italian type of pepper featuring a mild, tasty flavor and a medium thick flesh. It starts at green color before changing to red as it becomes more established. It is a long, slender variety measuring around 6cm x 17cm.
Awarded All-American Selections recognition in 2001, Marconi red pepper is excellent for its adaptability, earliness, smoky-sweet taste, and harvest. This pepper is suitable for salads or stuffing and roasting, as well as in several kinds of cooked meals, for example, sandwiches or alone.
Sale
Last update on 2023-06-09 / Affiliate links / Images from Amazon Product Advertising API
Sweet pepper Marconi red can produce the best result if you plant with heat early and sow it in a greenhouse/polytunnel.
You can choose to grow it outdoors, but the crop requires a little warmth; hence, they might get smaller in size and quantity, and not many will fully ripen. They will continue to produce until frost season if you keep them picked.
Meanwhile, Marconi red pepper is one of the species under the sweet pepper category, but one of the best amongst them, especially for growing outdoors.
It thrives in containers as long as you water it as required and give it adequate warmth and sun. Even though they sound fiddly, treating them like greenhouse tomatoes will yield great juicy peppers.
Essential Marconi Red Pepper Growing Guide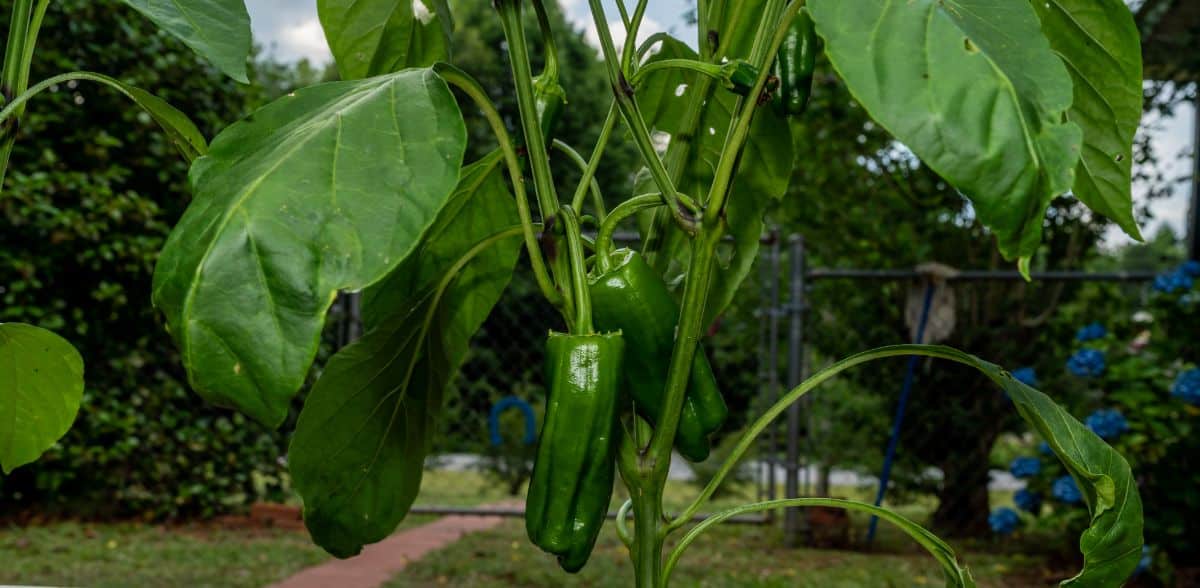 It is not just okay to plant Marconi red peppers, as you must provide them with the required growing conditions for optimum harvest.
Such conditions include lighting requirements, watering needs, feeding, temperature, and humidity, amongst others. Read on for more details on its growing guide;
Location
Your pepper seed is ready for planting, but before you rush into sowing, you must locate the right spot for it.
It won't pose much of a problem, as each plant has a tag showing how much sun your Marconi red pepper needs. Make sure you follow the due direction to enhance optimum yield.
Light Needs
As long as Marconi red pepper is concerned, it thrives best under full sun conditions. In other words, you have to grow them in a warm, sunny spot for about 34 to 48 hours.
They are sun-loving plants that will not do well in shady areas, yet any full sun condition that exceeds the required amount will result in the curling of leaves.
If you are growing the Marconi red pepper indoors, you must provide sufficient light. It would be best to place it in a south-facing area, as that is the spot that gets the most sunlight. But should it be species that love the part shade? Then, the east or west-facing window is the most ideal?
In areas where you don't get natural light, there's a need to complement artificial light. As long as your plant has the required amount of light it craves, you won't complain about yielding edible fruits.
Soil & Drainage Needs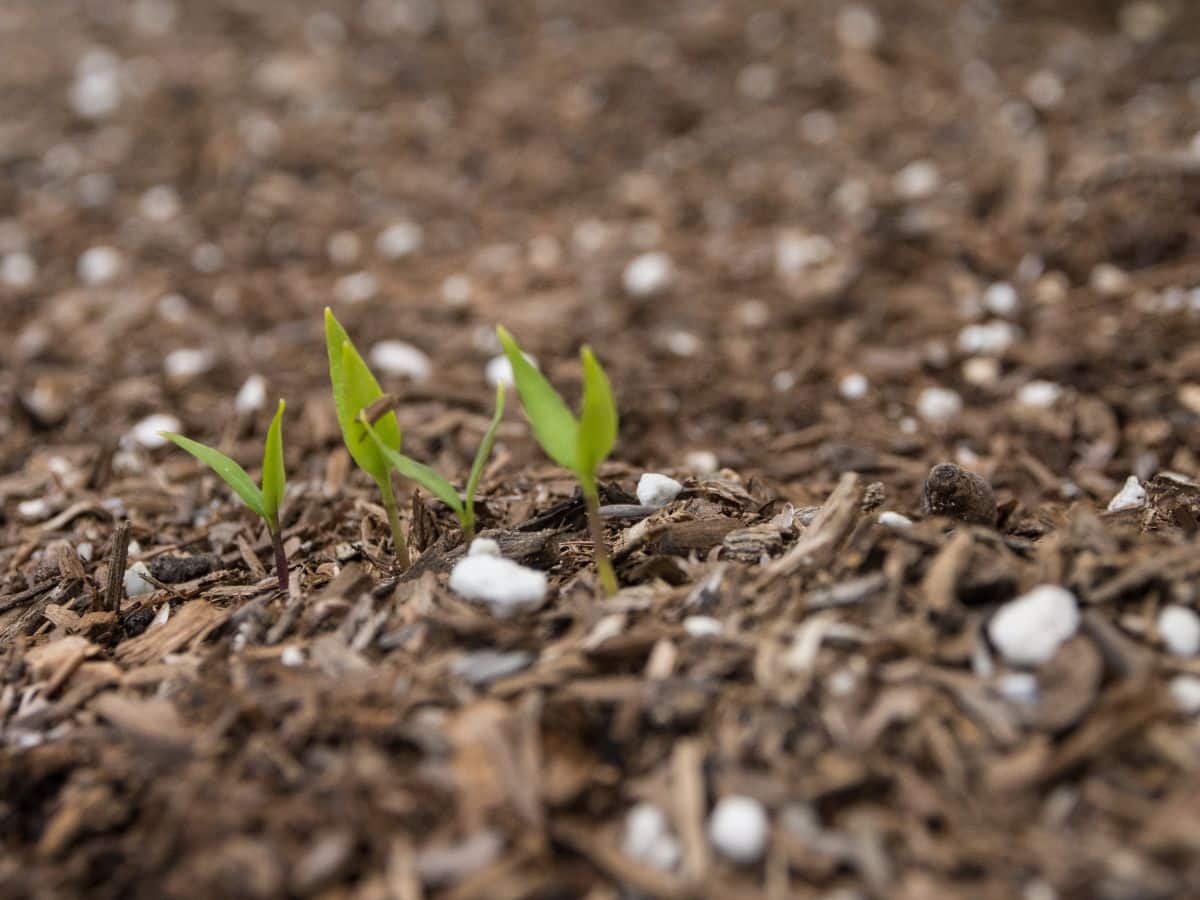 Like most other plants, the Marconi red pepper thrives in well-worked rich, loose, and well-drained soil. The best type of soil to grow in is loamy soil. However, this plant doesn't need soggy soil, as the soil must be dry to the touch before watering them adequately during planting.
Again, ensure that your container has holes that will let the excess water drain out, as it is essential for the health of your pepper. You can go for Miracle-Gro Potting Mix for containers or Miracle-Gro Garden Soil for growing in the ground.
Watering Needs
Your Marconi red pepper only needs water in the root zone, an area measuring about 6 to 12 inches (15 to 30cm) from the base instead of the whole plant. Investing in a soaker hose would be best, as it would help keep plants healthy and minimize water loss via evaporation.
Another suitable water application method is hand watering with a watering wand alongside a sprinkler head. If you have a larger garden space that demands a sprinkler, you can attempt to water in the morning to give the plant foliage more time to dry through the day.
Most foliage invites disease and mold, which weaken or destroy plants. It is better to soak the ground thoroughly every 2 to 3 days than water slightly every day. On the other hand, deep watering causes roots to develop further inside the environment, causing a sturdier plant with more drought tolerance.
Generally, how often to water your Marconi red pepper depends on rainfall, temperature, and how fast the soil drains. If you want to check for moisture, use your finger or a small trowel to dig in and check the soil. If the first 2 to 4 inches (5 to 10cm) of soil is dry to the touch, then you can water it.
Temperature/Humidity Needs
When planting Marconi red pepper indoors, you must imitate its natural external temperature by increasing it slightly when necessary. It does best in temperatures of around 40° to 50°F (4° to 10°C).
Meanwhile, its soil temperature ranges from 75° to 85° Fahrenheit. You can also keep under lights at temperatures of around 80° to 85°F (26.7° to 29°C). No particular humidity conditions were given for this plant.
Fertilizing Needs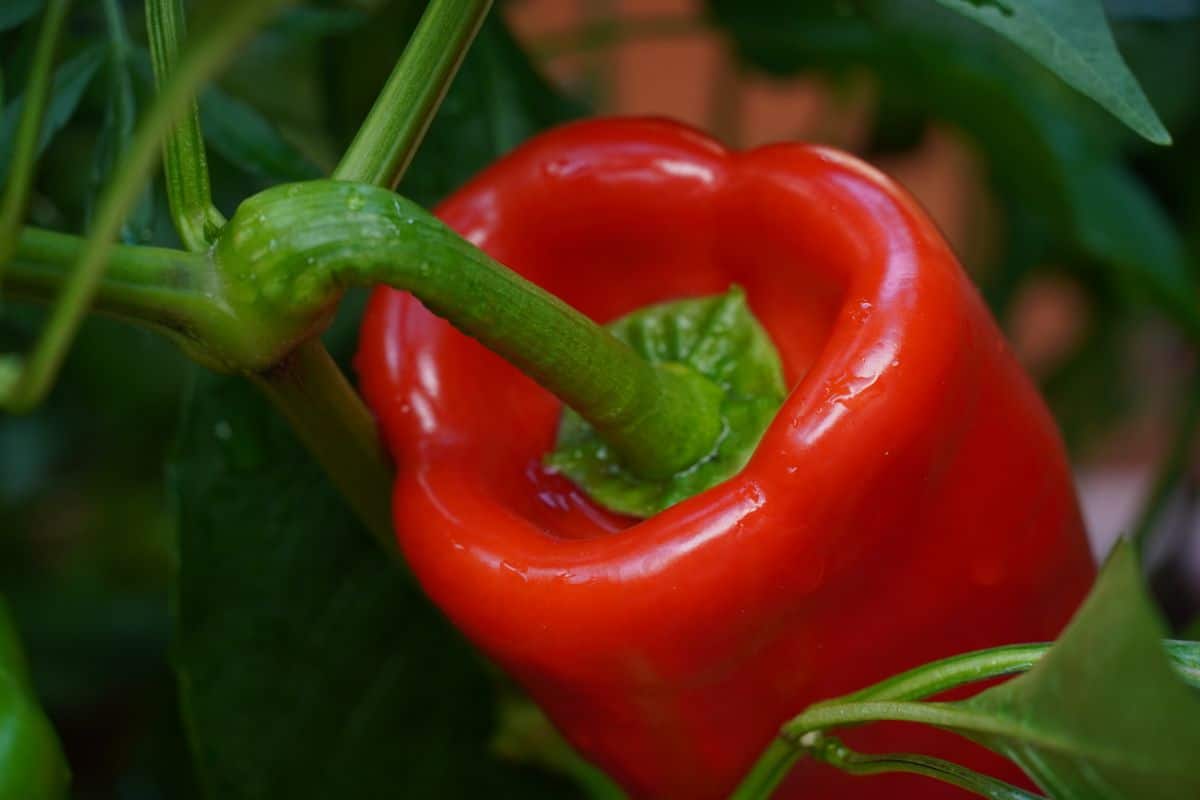 If you want to improve the health of your Marconi red pepper, then feeding it is one of the best ways to not only achieve it but also to enhance optimum harvest. We advise you to go for Miracle-Gro plant food during transplanting and feed regularly through the label directions for best results.
Meanwhile, a well-prepared growing bed containing rich organic matter like compost or manure and a mild general-purpose, granulated fertilizer gets plants off to a great start. You can encourage the plant's growth later in the season using a fertilizer made for vegetables.
There are many kinds of fertilizers: granulated, slow-release, liquid feeds, organic or synthetic. So, you must follow the direction from the package to determine how much and how often you are required to feed your plant.
Also, ensure the garden is well-weeded, as weed deprives the vegetable plants of much-needed moisture and nutrients.
Pruning Needs
Your Marconi red pepper needs pruning, as it not only helps to contain a plant's size but also promotes bushy compact growth, removes dead or infected stems, and enhances larger, healthier fruit harvests. You can pinch off flower buds to force the plant energy into fewer fruits that grow faster.
Climbing and trailing plants tend to grow invasive in little garden space. So, you can prune the whole vines down to the primary stem to control the plant's growth. However, do not trim out more than ⅓ of the plant, or it can result in its weakness and become unproductive.
Make sure you harvest your peppers when they are established because if you leave them on the plant longer than expected, it can affect their flavor and texture. Note that mature fruit deprives the younger developing fruits of their energy.
Harvest & Storage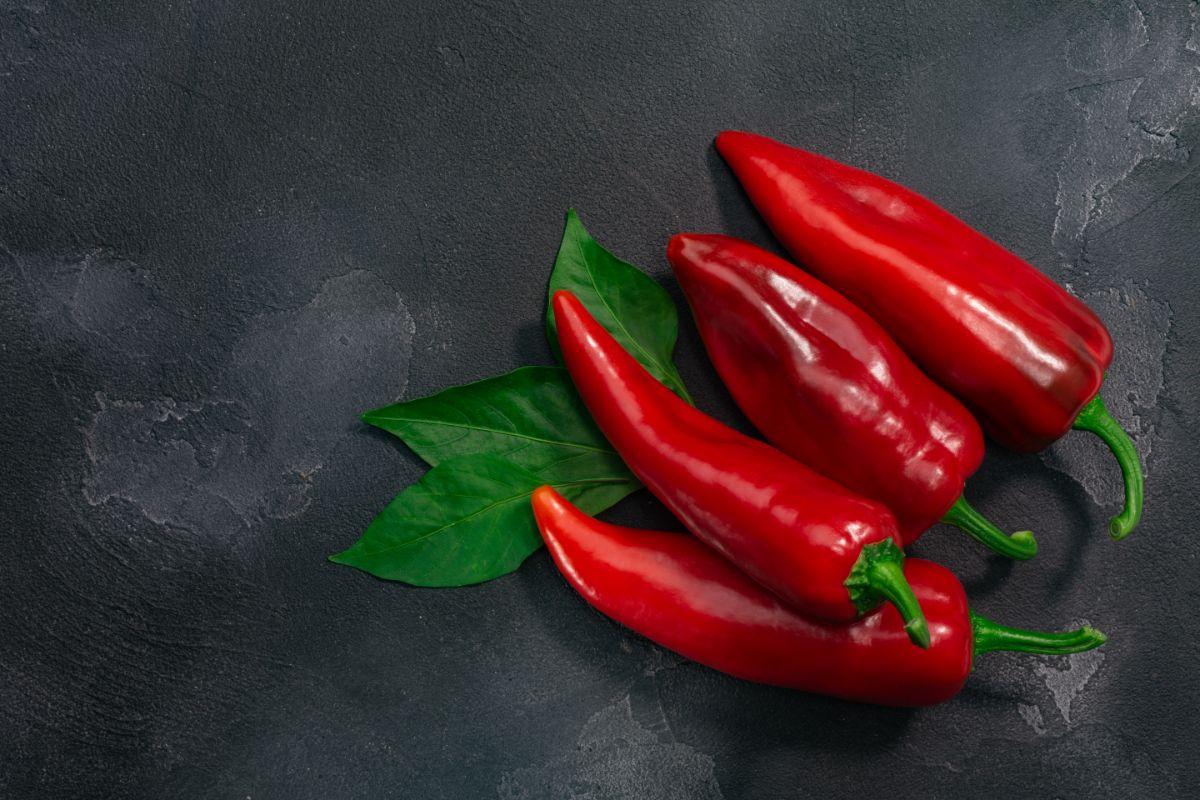 You can harvest your Marconi red peppers any time, as long as they are due for harvest. But you must pick them before they grow soft or overly mature.
As long as storage is concerned, you can store your pepper in the refrigerator for 4 to 5 days. Meanwhile, the regular harvest will boost further set of fruit.
Transplanting Tips
If you want to transplant your Marconi red peppers, it must be immediately after the frost has passed; then, you can set transplants 18 to 24 inches apart in rows and 24 to 36 inches apart.
Make sure you give the plants about 1 to 2 inches of water every week and avoid applying excessive nitrogen since it can result in vegetative growth at the cost of producing a fruit set.
Marconi Red Pepper Common Diseases & Pests
Growing peppers is fun, but it doesn't always work out perfectly. Sometimes, harvest can be limited or significantly reduced, and you might be forced to wonder what might go wrong. These conditions result from the several diseases and pests that trouble your Marconi red peppers.
Some of the most common problems with pepper plants include insect pests such as climbing cutworms (which can be controlled using biological controls like Bacillus thuringiensis).
Also, there are aphids, flea beetles, and other hard-shelled insects, which you can control using a simple homemade insecticidal soap solution.
Marconi red pepper can also be affected by common diseases like Phytophthora and bacterial spots. You can prevent these diseases by stopping watering your plants at night or during cool, cloudy days.
Again, too much nitrogen or a lack of phosphorus can produce bushy pepper plants or cause them to yield little or no fruits.
Frequently Asked Questions
How long does it take Marconi red peppers to turn red?
Marconi fruits mature earlier than other types. They will turn red 72 days after setting plants out in the garden.
How long does Marconi red pepper take to grow?
Generally, peppers possess a long growing season of about 60 to 90 days. Hence, several home gardeners purchase starter pepper plants at the garden nursery instead of growing them from seed; however, you can start pepper seeds indoors if you like.
How tall do Marconi peppers grow?
Marconi red peppers can grow as tall as 2.5 feet tall
How long does it take a Marconi red pepper to turn red?
It takes about two to three weeks after getting established for a bell pepper to become entirely red. The peppers even become sweeter as long as they remain on the vine.
How many Marconi red peppers can one plant produce?
These peppers can produce approximately 5 to 10 peppers in a single growing season. However, this number may differ depending on your region's variety, climate, and weather conditions.
Conclusion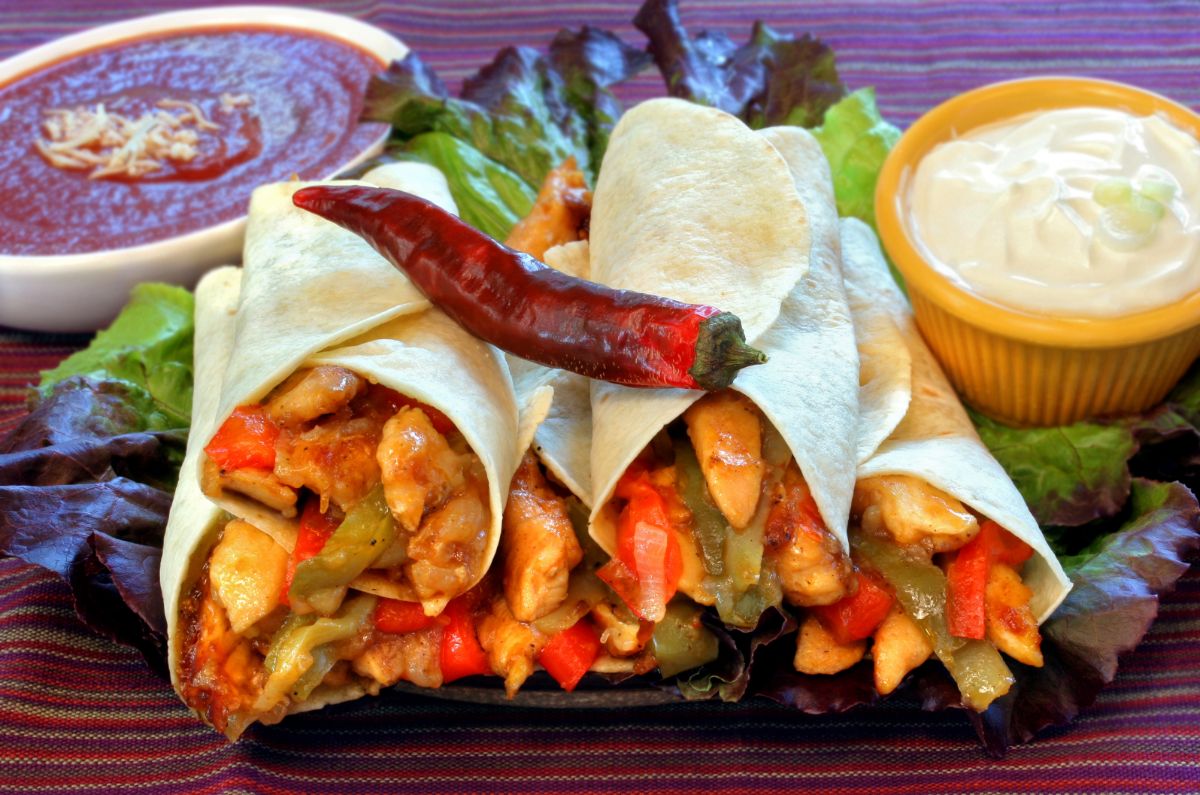 Marconi red pepper is an excellent vegetable plant used for several homemade dishes. It is also easy to plant and will produce a maximum yield if you provide the right growing conditions, like full sun, adequate watering, soil, and nutrients.
Happy Gardening!