We independently research and recommend the best products here. This article contains affiliate links. If you make a purchase after clicking on a link, we may earn a little commission at no extra cost to you.
Cub Cadet is like most home front tractors. It is reliable and durable, and most of its users love it. But who makes Cub Cadet tractors?
Initially, cub cadet tractors were designed by International Harvester (IH). However, it was later sold to the MTD corporation after a financial downturn, which the company experienced in 1981.
If you wish to know if the operational model or quality of production changed after the company changed its ownership, or if you're interested in how well the company performed under the new name and if Cub Cadet remains a good brand, this post is for you.
In this article, I'd provide all the information on how the company transformed and whatever you need to know about cub cadets.
Who Makes Cub Cadets Mowers?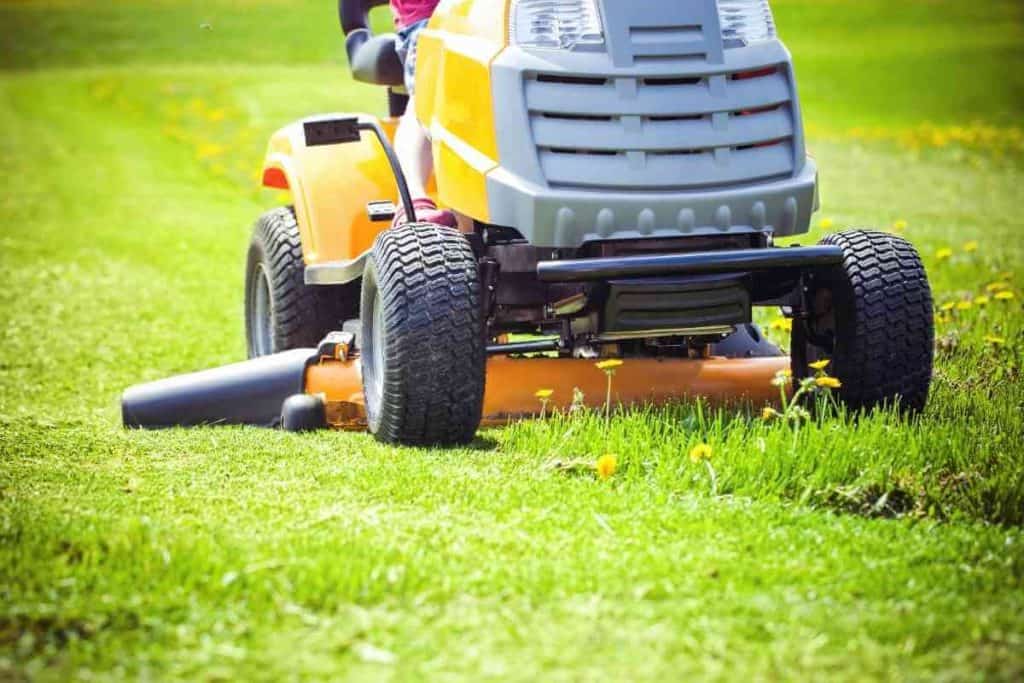 The Cub Cadet is a well-known brand of portable tractors established in 1960 as part of the International Harvester (IH) brands. The IH Cub Cadet was created as a brand-new line of heavy-duty portable tractors. It used parts from the previous Cub series tractors.
See Also: Who Makes Craftsman Mowers?
After a financial down crash, which the International Investors faced in 1981, they were left with the option of selling the company to MTD corporation, which they did. The MTD corporation started production immediately after.
However, they retained the brand name, leaving most consumers with the assurance that nothing's changed.
Cub Cadet Mower Overview
Before 1981, the Cub Cadet was owned and directed by the International Harvester. After that, it was sold to the top dev company MTD, which currently runs the company and assures quality lawn mowers for homefront use.
The Cub Cadet has a lot of attachments and accessories that make it functional. It comes with baggers, utility carts, plow attachments, spreaders, and sweepers.
In addition, Cub Cadet has some important advantage which includes:
It has a 4-acre capacity. The Cub Cadet isn't a very robust riding mower; it's quite portable but can handle large-sized lawns of up to 4-acre with ease
It also has good terrain handling, making riding and cutting easy and doable
Is Cub Cadet a Good Brand?
Yes, Cub Cadet is by far a good investment and a reputable brand to put your money on. The Cub Cadet is of good quality at an affordable price. And it offers a wide variety of option mowers for you.
Either you want a push mower that works perfectly for your suburban lawn, or if a zero-turn mower for your cross country property is what works, you can rest assured that any choice pick of the Cub Cadet will sort it for you.
See Also: Who Makes Troy Bilt Mowers?
It saves time and helps procure the best look for your garden. The cub cadets as a sizable lawnmower make the perfect choice for whenever you need to beautify and add colors to your garden or lawn.
You should know that the cub cadets are made in the U.S., and they have reachable parts which can be found within borders. This explains the affordability of the mower in general. However, not all the components are U.S-made. It also uses some imported parts.
When you choose the Cub Cadet, you can rest assured that you made a good decision as it has the RPM and horsepower required to get the job done.
Frequently Asked Questions
Is Cub Cadet a good brand?
Yes, the Cub Cadet is a fantastic brand, and they offer an affordable quality product.
Are artisans and Cub Cadets the same?
No, although the craftsmen and Cub Cadet are both sublets of the MTD company, but not outrightly the same thing. MTD Products is an American company owning outdoor power equipment like lawnmowers and gardening tools.
Over the years, MTD amassed and owned the Troy-Bilt, Bolens, Cub Cadet, and Craftsman Yard-Man brands.
Is Cub Cadet American made?
Yes! The Cub Cadet is an American-owned company, and it uses locally made components parts in the build-up of the mower's engine.
Who is the parent company of Cub Cadet?
Cub Cadet was initially owned by the International Harvester. But that changed after the brand was sold to MTD.
Did Dewalt buy Cub Cadet?
Dewalt is a company owned by Stanley Black and Decker. And Dewalt owns about 20% of the MTD shares. But that doesn't mean Dewalt bought or own Cub Cadet. Maybe a percentage of it but not all.
See Also: Why Were Chainsaws Invented?
Are Cub Cadet and Troy Bilt the same?
Cub Cadet is globally produced and distributed. And it is a fast-growing rideable mower brand in America. It's owned by MTD's regional brand company, also responsible for the build of Troy-Bilt in America. However, they are different products of the same parent company.