We independently research and recommend the best products here. This article contains affiliate links. If you make a purchase after clicking on a link, we may earn a little commission at no extra cost to you.
It's probably time to mow your lawn. After much research, you discovered that Gravely Mower is what your lawn needs. Your research has a little bit of truth in it. Gravely mowers are a great investment because they are tough, durable, and can now just about any terrain.
But who makes gravely mowers? Gravely Mowers is made by an American Company Owned by the Ariens Family. This company has been around for quite some time (since 1916).
Read on as we provide you with more details about gravely mowers.
Who Makes Gravely Mowers?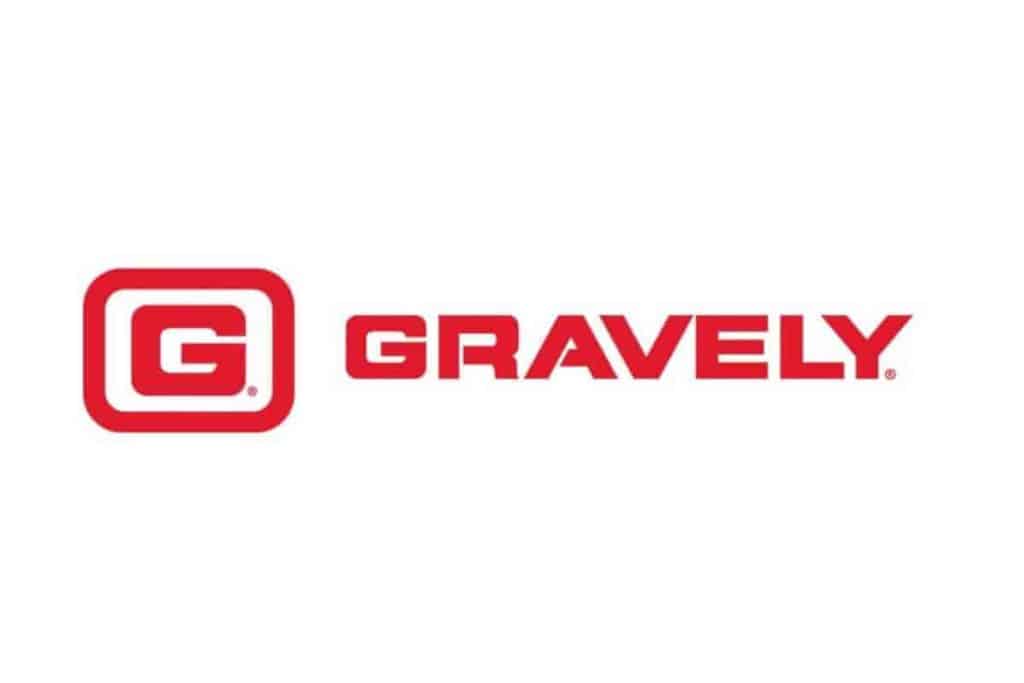 As mentioned earlier, gravely mowers are made by the Ariens Family - an American-owned company.
A brief swipe at history shows the company started when the founder, Benjamin Gravely, began starts building mowers in a friends' garage. The first gravely mowers were produced in Dunbar, West Virginia, and eventually, the company was set up there.
As of 1968, the company expanded and moved to Clemens, North Carolina. This was after D. Ray Hall acquired enough stock to have a controlling interest in 1937. Soon after, he took over the company, and it was renamed Gravely Tractor Inc.
In 1960, the company was sold to Studebaker Packard Corporation of South Bend, Indiana, and the name was changed from Gravely Tractor Inc. to Gravely Corporation in 1968.
In 1982, Ariens Co., an automobile manufacturing company, purchased Gravely. At first, the two brands manufactured in separate states, but currently, both brands produce mowers in Brillion, a town in east-central Wisconsin.
Related Post: Who Makes Bad Boy Mowers?
Are Gravely Mowers Good?
A simple search on the internet on the best mower for your lawn will tell you all you need to know about gravely mowers. The reviews on this product will have you running to the nearest store to get one.
Well, are these reviews true, or are they all hype? Well, let's find out!
One of the reasons why gravely mowers get a ton of reviews is because they are solid and tough. Ariens Company makes thousands of mowers in commercial units.
You might think this will lower the standards of their products, but the reverse is the case. Gravely mowers are not only tough and solid but also dependable.
More so, the company makes mowers for heavy use that are also great for residential homes.
One thing is for certain, Gravely Mowers have an outstanding history of producing high-quality lawnmowers, so it's not exactly surprising that Gravely mowers gets tons of reviews. Gravely Mowers are considered as investments by many, so it makes total sense for you to get one.
Related Post: Who Makes Troy Bilt Mowers?
Best Gravely Mower
If you are looking for a good Gravely mower to get, we will provide you with five options you should consider depending on your use for them.
1. Gravely Pro-Turn 400
The gravely Pro-Turn 400 is a commercial-grade mower known for its best features and high performance. The mower can be used for a long time and has a comfortable seat with an air-ride suspension system.
It is also perfect for heavy-duty construction and can easily handle wet turf. It also has an electric deck lift system. The only downside to the gravely Pro-Turn 400 is that it has too much power, which can compromise a smooth operation
2. Gravely ZT HD
If you are in the market for a durable mower that will last for a lifetime— then you should consider the Gravely ZT-HD.
This mower is easy to drive, has a solid build with several accessories and attachments. The downside to the Gravely ZT-HD is that it is quite expensive and can be a bit tricky with slopes.
3. Gravely Compact-Pro
As the name suggests, the Gravely Compact-Pro is designed for heavy. This type of gravely mower might be too much for residential units since it is built for Heavy-duty construction. It is also easy to operate and has a Kawasaki engine.
The downside is that the seat of Gravely Compact-Pro doesn't come with suspension, and it can be quite tricky to use on slopes with its narrow rear wheels
4. Gravely Pro-Turn 100
This mower is perfect for contractors who are just starting out in the business. It is a solid mower, beginner-friendly with also a friendly price tag. The only disadvantage to the Gravely Pro-Turn 100 is that the deck bearings require maintenance
5. Gravely Pro-Turn 200
The Gravely Pro-Turn 200 should be ideal for you if the Pro-Turn 400 is too powerful and the Pro-Turn 100 is inadequate for your needs.
The Gravely Pro-Turn 200 is designed for professionals who need to get big jobs done quickly and effectively. The seat of the Gravely Pro-Turn 200 is very comfortable with full suspension. The only downside is that this mower doesn't come with a fuel gauge.
Related Post: Husqvarna 350 Chainsaw Review