We independently research and recommend the best products here. This article contains affiliate links. If you make a purchase after clicking on a link, we may earn a little commission at no extra cost to you.
The Husqvarna mower is a relevant topic for discussion today because it has existed for so long, serving and properly satisfying its clientele through the decades.
The parent company did not start out producing lawn mowers for use around homes. Yes, they initially produced weapons and firearms back in 1689. But that changed as the scope of the company changed. But who makes the Husqvarna mowers?
Husqvarna is a Swedish company established close to a town known as the Huskvarna. It is also responsible for the production of the admirable lawnmowers we've grown to love.
Given that the Husqvarna company's existence dated centuries ago, it is impossible to overlook the kind of work they've done and the effort they dedicated to satisfying their customers through the long years.
Who Makes Husqvarna Mowers? Brief History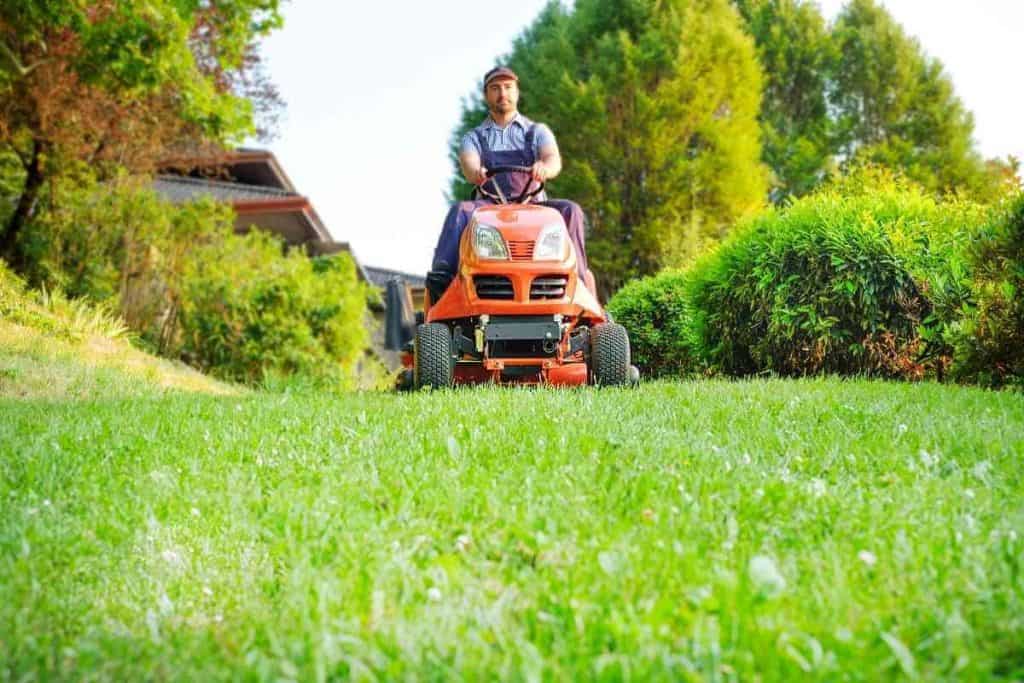 Husqvarna started in 1689 as a weapons foundry. Along the line, it evolved into kinder products like kitchen equipment, sewing machines, motorcycles, and bicycles. And finally, lawnmowers in 1918, after years of experience delving into many operational models and machines.
See Also: Who Makes John Deere Lawn Mowers?
The production of lawnmowers started in 1918 after the Swedish company successfully acquired the Norrahammars Bruk. It added lawnmowers alongside a variety of human-powered machines that made household chores and gardening a lot easier.
In the company's first venture into lawnmowers, production was limited to only hand-powered mowers. But in 1959, Husqvarna decisively thought it was time to produce high-power lawnmower machines which it has done to date.
Today, the company has many machine products that make living and tending for your garden much easier. Husqvarna is known manufacturers and recognized distributor for other brands like the Poulan, Craftsman, Weed Eater, and the McCulloch.
Is Husqvarna Lawn Mowers a Good Brand?
Husqvarna is a great brand, and they've got consumers praising them worldwide. If you've been in the business of jumping lawn mowers as I do, looking for the best machine for your in-house workload, then maybe you'd have heard about Bob Vila.
Bob is an American TV presenter who takes his time reviewing home machines that would change the way you view working around the house. And you've got to see how well he talks about Husqvarna.
See Also: Who Makes Bad Boy Mowers?
But it doesn't just start and end with Bob; many reputable websites also share his point of view. An example of such includes; Consumer Reports. Husqvarna has also been classified with an excellent predicted reliability rating. Which is a rating used for high rev engines.
Most Husqvarna lawn mowers get manufactured within the United States of America, which usually spun at the Husqvarna Consumer Outdoor Products N.A., Inc.
The factories are also well distributed in South Carolina, McRae, Georgia, and Orangeburg. As a huge company, we wouldn't expect any less from Husqvarna.
Frequently Asked Questions
Who manufactures Husqvarna?
The Husqvarna lawn mower is just one example of the numerous products manufactured by the Husqvarna Group within the United States of America.
The company is owned by a Swedish manufacturer specializing in the pale production of outdoor power machines that reduce the stress associated with work around the home or garden. Husqvarna products include; trimmers, cultivators, brush cutters, chainsaws, tractors, and mowers.
See Also: Toro Zero Turn Mower
Who makes engines for Husqvarna lawn mowers?
The Husqvarna machine extensively uses the Kohler engines in two of its popular trailing mowers. If you don't know, Kohler engines are admirably strong and are designed to match a large variety of application need.
What engines does Husqvarna use?
Husqvarna Group amassed many customers over the years and added many new products to its lineup. Each of these uses different types of engines, including Yamaha engines for the Husqvarna Z500 series, a popular commercial zero-turn.
Who makes Husqvarna mowers for Lowes?
The Husqvarna Group globally produces many products. Usually, these ranges and includes products for a different targeted consumer-like Lowes. Husqvarna also manufactures bicycles, motorcycles, garden and forestry equipment, cutting equipment, and sewing machines.
Is Husqvarna an American company?
Husqvarna is a Swedish-owned company established in1689 to produce muskets and firearms. And like everything else, it evolved and, in the process, partitioned into sublets of companies that produce a variety of products. Although still a Swedish company, it has many footing in America.
See Also: Husqvarna 350 Chainsaw