We independently research and recommend the best products here. This article contains affiliate links. If you make a purchase after clicking on a link, we may earn a little commission at no extra cost to you.
If you are in a hurry and just want to find out what the best pruning lopper is, then we recommend the as the best one.
So I guess you are burned out from trying to prune out twigs or cut through thick branches using your hand pruners, and you just realized your hand pruners wouldn't cut through, and you risk breaking them.
In that case, all you need is a pruning lopper. A pruning lopper is simply a modified type of hand pruner with longer handles. They are used mostly to cut larger branches, up to 2 inches in diameter.
We know how important and challenging maintaining a garden could get. So we compiled a list of the top-rated pruning loppers in the market, their features, how to choose a good pruning lopper, and their availability to facilitate your pruning.
To start with, check out the comparison table below, which contains a list of the tools we'll be reviewing later in the article.
Best Pruning Loppers
What Are Loppers Used For?
Pruning Loppers are essential garden tools usually used in trimming or cutting off unwanted branches and bushes out of the way to make space for healthier plants and to ensure a cleaner and safer garden place.
Any green thumb or garden enthusiast knows that every task requires a particular type of toolset. For pruning thick branches, loppers are tools specially designed to give a productive result when it comes to trimming off branches.
Many people mistake pliers or scissors for loppers because of the similarities in their looks, and they go-ahead to use them to carry out their pruning duties.
Along the line, they experience difficulties and increased input of effort with less productivity. The reason is not farfetched; one is meant for cutting papers and the other for cutting down overgrown tree branches.
Maintaining a medium-sized plant garden with branches growing out of proportion can be difficult, and that is where Pruning Loppers come in handy. They make your life less easy by maximizing your time and producing excellent results.
Available in the market are different shapes and sizes of Pruning Loppers. With pruning loppers, there is no one size fits all! Depending on the type of branch you're cutting, each lopper is perfect in cutting a specific size and length.
Some loppers are a similar size as your typical jolt cutters, though others are the same size as your marsh standard cutters too. The lopper which you choose to buy will rely totally upon your very own pruning needs and what you will be cutting with your loppers when all is said in done!
Read Also: Portabella Mushroom Growing Tips
Why You Need Pruning Loppers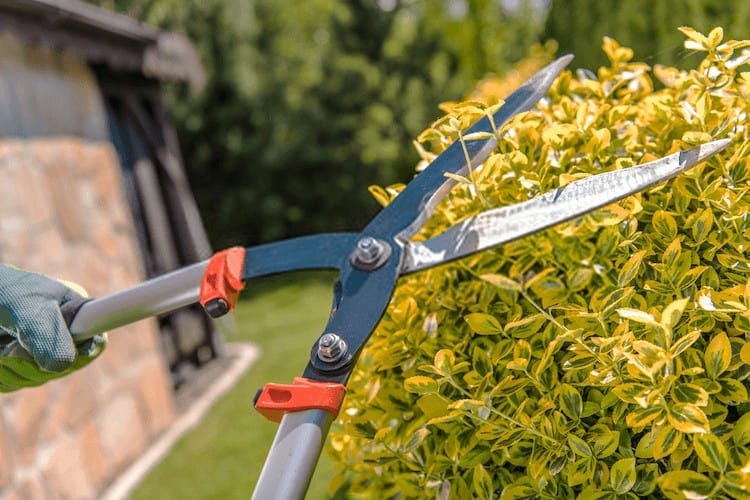 At the mention of loppers, what should come to mind is a large set of pruners.
Pruning loppers helps to trim branches and twigs out of plants while promising a more beautiful outlook and a faster cutting pressure than any garden scissors or pruner.
So, why do you need pruning loppers?
Apart from the apparent reason, which is to be able to cut down plant branches, which garden scissors or pruners cannot do in a short period?
Here are additional and more specific reasons why you need loppers.
More advantageous to you than using any other tool to cut or trim down thick plant branches.
Its high cutting blades ensure you more top cutting length by reaching branches or twigs in heightened or awkward places.
When in use, the large and comfy hand design provides you more comfortless stress.
Best Loppers For Pruning
1. Black+Decker LP-1000 Alligator Lopper – Best Electric Lopper
Sale
BLACK+DECKER Lopper Chain Saw, 4.5-Amp (LP1000)
4.5-Amp motor for innovative clAmping jaws that grab and cut in one easy motion
Heavy-duty cutting bar and chain deliver fast cutting of thick branches and logs that are too big for
4-inch cut capacity. Bar Length-6 in
Weight- 6.5 lbs
Included Components: Alligator Lopper, Oil Bottle, Wrench; Power Source: Electric
Last update on 2023-06-07 / Affiliate links / Images from Amazon Product Advertising API
The Black+Decker LP-1000 Alligator Lopper is a heavy-duty electric power lopper that features a 4.5 amp motor and works with the same cutting mechanism as seen on chainsaws.
When a manual lopper doesn't give you the desired cut, you can opt-in for an electric lopper, and Black & Decker LP1000 Alligator is your best bet.
The high electric power contained in its motor and the inbuilt saw mechanism makes it suitable for cutting down thicker and larger tree branches of trees and pieces of woods in a short time, unlike manual loppers.

Pros
High 4.5 AMP motor for high cutting power
Fast and effective
Heavy-duty cutting of up to 4-inch capacity
Durable support chain for the cutting bar
Cons
Demands frequent maintenance
2. Fiskars 28-inch Bypass Lopper
Sale
Fiskars 28" Steel Blade Garden Bypass Lopper and Tree Trimmer - Sharp Precision-Ground Steel Blade Tree Cutter for Branches up to 1.5" Diameter
Quality Garden Tools: Designed to help you cultivate a better garden, Fiskars garden and yard tools are equipped with smart technologies and award-winning, ergonomic features that make it easier and more enjoyable to transform your outdoor space.
Maximum power and precision: Low-friction blade coating makes cutting smooth, reduces gumming and enhances rust resistance; Non-slip grip handle allows for more control of clippers
Long-lasting and reliable: Steel blade stays sharp through heavy use and provides excellent durability for lasting value. Fiskars pruning shears and tools are built to last and backed by a full lifetime warranty.
Ideal for cutting thick branches: Glides through wood for easy cuts. Works well for trimming tree branches to maintain your yard and garden and encourage overall plant health and appearance.
Includes 1 Fiskars Manual Bypass Lopper measuring 28" long. Makes clean cuts on branches up to 1-½" in diameter.
Last update on 2023-06-07 / Affiliate links / Images from Amazon Product Advertising API
This pruning lopper is specially designed with a cutting mechanism, which boasts of more cutting power in exchange for little efforts from the user. These loppers can cut through larger branches of 1.5-inches in diameter with ease.
It features a fully-hardened stainless-steel precision blade that is stick-resistant, which provides smooth, highly precise and clean cuts. It is also coated with a rust-resistant coating that ensures durability and high resistance over time.
The precise blades have a low friction layer that enables the blades to cut through faster into woods without getting stuck.

Pros
Fully-hardened precision blades for accurate cutting
Ideal blade coating for longevity and rust resistance
Works perfectly for small & medium-sized branches
Time-saving
Cons
Blade loses its edge too quickly
 3. Spear & Jackson 8290RS Razor-sharp Heavy Duty Telescopic Loppers
Sale
Last update on 2023-06-07 / Affiliate links / Images from Amazon Product Advertising API
This lopper uses a ratcheting mechanism to cut down branches. It features a transformer blade that quickly changes small-sized blades into sharp cutting tools.
Apart from the ratcheting mechanism, another outstanding feature it boasts of is its carbon plated steel blade, which is ideal for heavy-duty tasks, cutting through thicker twigs and larger branches.
The edge of the blade is coated in PTFE, which makes it rust resistance and prolongs its sharpness and durability over time.
These loppers come with aluminum handles with a tubular telescopic design to ensure extra reach and a soft grip for comfort while cutting.

Pros
Lengthy arm length for extended reach
Sturdy aluminum handles and soft, comfortable grips
Carbon steel blades with TPFE edge coating
Cons
Heavyweight, making it difficult to handle
4. Tabor Tools GG12 Anvil Lopper
Sale
TABOR TOOLS GG12A Anvil Lopper with Compound Action, 30 Inch Tree Trimmer, Branch Cutter with ⌀ 2 Inch Cutting Capacity, Chops Thick Branches with Ease.
CHOPS THROUGH ⌀ 2" BRANCHES effortlessly. This 30" lopper will allow for fast removal of dry and woody growth and is the ideal tool for preparatory cuts and cut-to-length work. The lopper is designed and built for professional-grade applications and makes cutting dramatically easy through extra leverage and compound action power!
SHARP BLADE WITH STRONG ANVIL. Anvil pruners have one straight blade that cuts as it closes onto a flat edge or 'anvil' - think about it like a knife on a chopping board. This makes an anvil pruner an excellent tool for trimming back live wood before making a final, clean cut with bypass scissors. Suitable for harder and dryer wood. Replacement cutting blades available.
COMFORT GRIP AND EXTRA LEVERAGE. This 30" model will allow you to work with some extra leverage and to efficiently navigate around higher limbs. It locks on various lengths in between. The ergonomic handles are designed for optimal grip and the anti-shock rubberized grips on the handles provide extra comfort.
COMPOUND ACTION SYSTEM: The compound lever system with multiple pivot points and moving parts increases the force applied to the blades. The compound action blade has multiple moving parts which multiply the force applied to the blades 3 times!
ORDER WITH CONFIDENCE. We at TABOR TOOLS stand behind our products. Please don't hesitate to contact us for support, questions about our products, or spare parts you might need.
Last update on 2023-06-07 / Affiliate links / Images from Amazon Product Advertising API
These loppers boast of a dynamic compound mechanism that boasts of a cutting power that can cut through hardwoods of up to 2 inches thickness with little effort.
It features a carbon steel blade with a sharpened edge design that ensures smooth cuts.
This lopper has a 22 inches long handle, covered in a rubberized material that ensures a comfortable grip for fast and smooth cutting.
It is best and suitable for cutting down sturdy woods, medium-sized plants, twigs, and branches.

Pros
High-quality carbon steel blades
Comfortable handle and grip
High cutting power with a compound mechanism
Cons
Blade edges loosen over time
5. Corona SL 4364 DualLink Loppers
Sale
Last update on 2023-06-07 / Affiliate links / Images from Amazon Product Advertising API
The Corona SL 4364 DualLink Loppers has a compound mechanism and a weight of 3.8 pounds. They have a two-zone blade that makes them perfect for cutting through large or small-sized branches. The blades are also made of carbon steel that ensures a smooth cutting experience.
They feature a handle with a trapezoid design with a gel grip for firm control. The handles are available in both fixed and non-extendable handle types that can extend to a maximum reach of up to 37.5 inches from 27.5 inches.
They also come with a full range of all replacement parts available.

Pros
Soft and comfortable gel grips
Extendable handles for maximum reach
Two-zone blades suitable for small and large cuts
What to Consider When Choosing Pruning loppers (Buyer's Guide)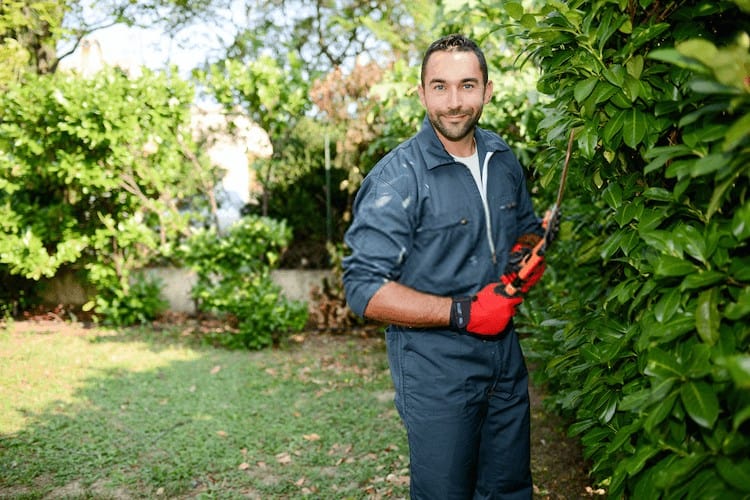 Purchasing the best pruning loppers is almost uncertain, but what is certain is buying the best for your own need. Just like any tool, distinguishes between the bad device and the good ones is your best to find yours. But how do you go about it?
Continue reading this buying guide to know-how.
Read Also: Dwarf Banana Tree Growing Tips
The Quality of the Blade
The quality of the blade is an essential factor to consider when buying a pruning lopper. The most preferred blades are made of high-quality hardened carbon steel that is specifically designed to endure pressure and lasts longer.
Blades coated with a stick and rust-resistant materials are also preferred to avoid frequent sharpening caused by bluntness from saps and sticky contents.
Availability of Replacement Parts
Having spare replacement parts handy is a good way of maintaining your pruning loppers instead of replacing them entirely.
A pair of extra blades will save you some trouble in case of impromptu breakage. If you prefer to maintain rather than replace your loppers, then choose a brand that has replacements parts available.
Weight
Considering the weight of your preferred pruning lopper is an essential factor too. It will be burdensome to use a weighty pruning lopper as this may cause hand fatigue, and also any lopper that is too light may be prone to breakage or bends.
Best Lopper Brands
Fiskars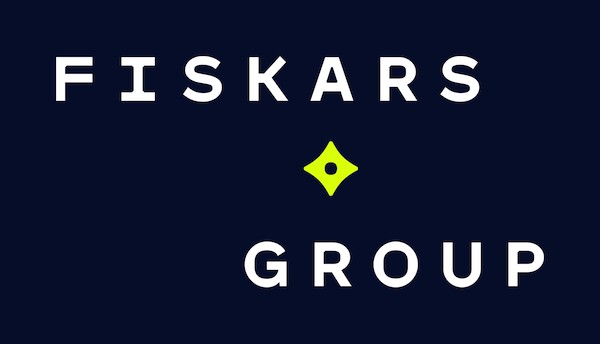 Fiskars is a well-known Finnish group company with a garden tool line, ranging from scissors, gardening tools, and general outdoor types of equipment.
Fiskars loppers come with different brands, lengths, and replacement blades. They are well known for their comfort grip varieties.
Felco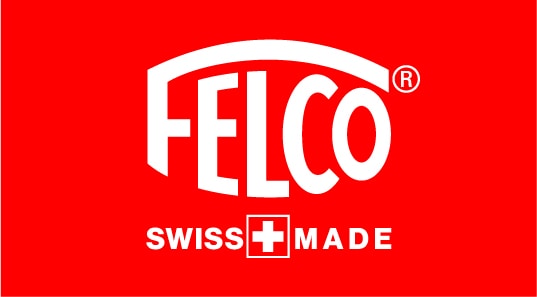 Felco is a garden tool company located in Switzerland. Felco gardening pruners are well applauded by gardeners for their reliability and strength.
The pruners come with a lightweight aluminum handle that reduces the user's fatigue. They come with a replaceable stand-in hardened steel blades. Their gardening tools are said to be durable.
Corona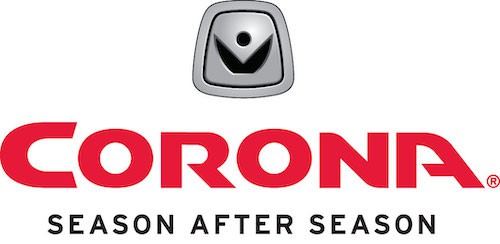 Corona is a tried and trusted company that is into the production of garden tools. One unique feature is that their tools come with replacement parts.
Safety Precautions When Using Loppers
All tools come with the safety precautions required of you to adhere to. Loppers are not any different. Pruning Loppers can be amazingly sharp, and this makes them a danger to you; hands especially
If you cannot maintain an unwavering movement when using loppers, ensure to put on heavy-duty gloves.
Ensure to keep loppers in a secured box after use to prevent children from running into them.
Read Also: How to Grow Spinach in a Container
How to Sharpen Pruning Loppers
It is usual for blades to get blunt over time of prolonged usage. There are different methods you can use to sharpen your lopper blade. The way you choose will be dependent on your type of lopper.
However, the easiest method is to sharpen with a file. Another way is using a specific type of whetstone coupled with a lubricant to ensure proper sharpening, not just scratching.
Before sharpening a lopper with a whetstone, you should consider using a spray detergent or soapy water to wash off any rust or stain on the blade.
Proper cleaning will ensure your lopper to be completely rust free and fit to use for the next cutting project or sharpening as the case may be.
Be open to doing more research on the best sharpening method for your choice of lopper to avoid causing more harm than good.
How to Repair Pruning Loppers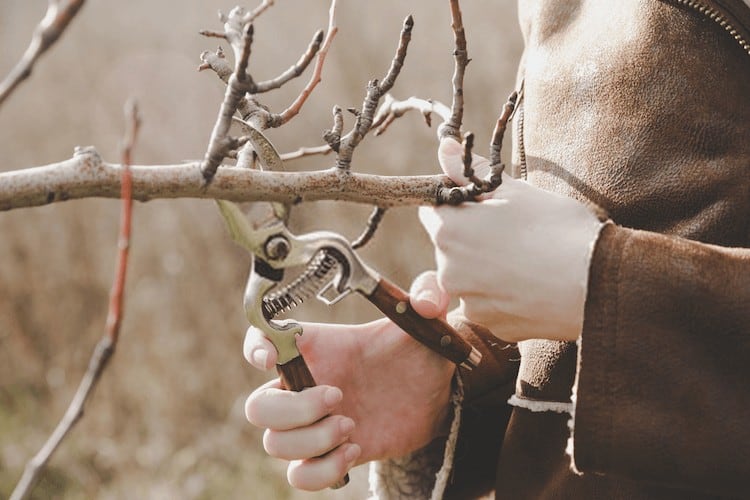 You risk having a premature wearing when you misuse or overuse your pruning loppers. Abusing your pruning loppers by demanding of them more than what they can offer is a one-way ticket to ruining your pair of loppers.
Loppers are indeed durable tools, but they are always going to be at risk of spoiling or prone to break if you don't care for them by performing routine checks, and keeping them in a dry toolbox, garage or basement to prevent rustiness.
Always use a towel dampened in alcohol to clean the blades of loppers after each use to prevent residues of woods or vegetation building up molds, ensure to lubricate using a non-corrosive oil.
Pruning Lopper FAQs
Do you have further concerns about pruning loppers? Check out these frequently asked questions about pruning loppers and their answers:
Are the handle's steel or fiberglass?
These loppers have steel handles.
Is it advisable to replace blades when dull?
Not really. It is prescribed to do so just when the cutting edge is part, broken, or difficult to sharpen. Else, you can simply sharpen to recover your edge.
What are bypass loppers?
Bypass Loppers are the most widely used loppers. It's made up of two blades that slide against each other just like scissors.
They provide the neatest cut on live wood, helping the plant to heal faster. Unfortunately, they're prone to get jammed when cutting dry, dead branches, which usually bend the blade.
What's the difference between bypass vs anvil loppers?
On Anvil loppers, there's a blade that closes against an anvil on the lower jaw of the tool. Like the blade, the anvil is also a metal, but it's softer than the blade.
Bypass loppers, on the other hand, features a blade that sweeps past the lower jaw. Ideally, a bypass lopper is designed for cuts that affect the plant's health, while the anvil loppers are best for the grunt work.
Read Also: Best Soil Moisture Tester 
Conclusion
Purchasing the best pruning loppers may not be guaranteed, but what is certain is getting the best loppers to meet your pruning needs.
Depending on the type of task you are trying to complete, you may need more than one pruning loppers as your needs may vary.
Just ensure that your product of choice is of standard and meets your requirements, but if you read this buying guide and put into consideration everything listed above, making a decision won't be difficult for you.
However, if you want us to choose for you, then we'll certainly go for the and as they've proven to be very effective for the job.