We independently research and recommend the best products here. This article contains affiliate links. If you make a purchase after clicking on a link, we may earn a little commission at no extra cost to you.
While it's okay to be clueless on what are the best cordless saws for cutting tree branches, you still got a choice to make! And the varieties of cordless saws available in today's market do not make it any easier for you or anybody else.
Depending on your picks, your cordless saws should combine power, speed, and ease of use, without the burden of extra logging and annoying cords/rope that comes with a regular machine saw.
Wonder how you can make a great pick with no hassle?
Well, here's a complete buyer's guide on which cordless saws are best for cutting tree branches and what you should look for in a saw before buying!
Maybe you are working on a budget and looking to find one affordable cordless saw that's tailored to suit your cutting needs in and around your farmyards or home. You'd find all the answers you need in this guide!
What Are Cordless Saws?
Cordless means that the saw is wireless and functions with the use of a battery. This saw differs from the other types of saws in many ways. It operates with the help of two 18V batteries and delivers incredible power and excellent run-time.
Cordless saws also perform just like a corded saw. This type of saw is large and heavy, making it an excellent tool for big, tough-cutting jobs, but it's probably not the best choice for standard-duty jobs.
Related Post: Why Were Chainsaws Invented?
Best Cordless Saws For Cutting Tree Branches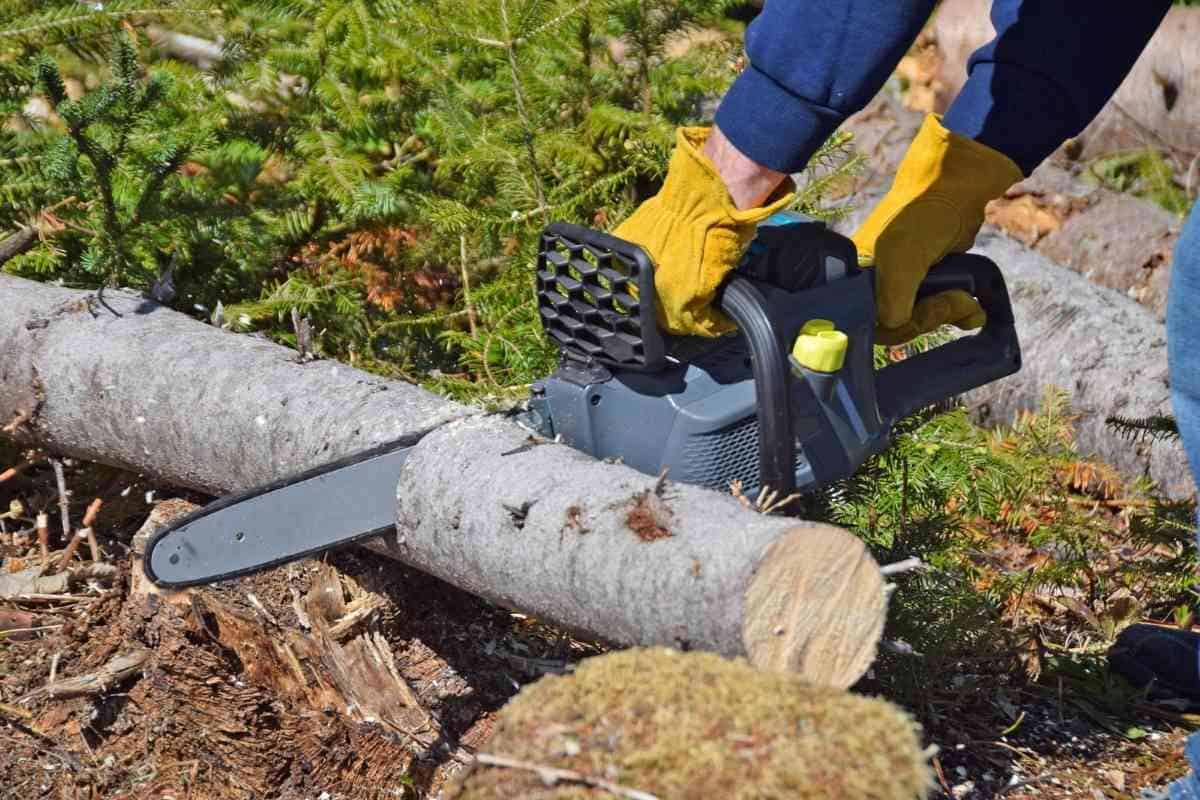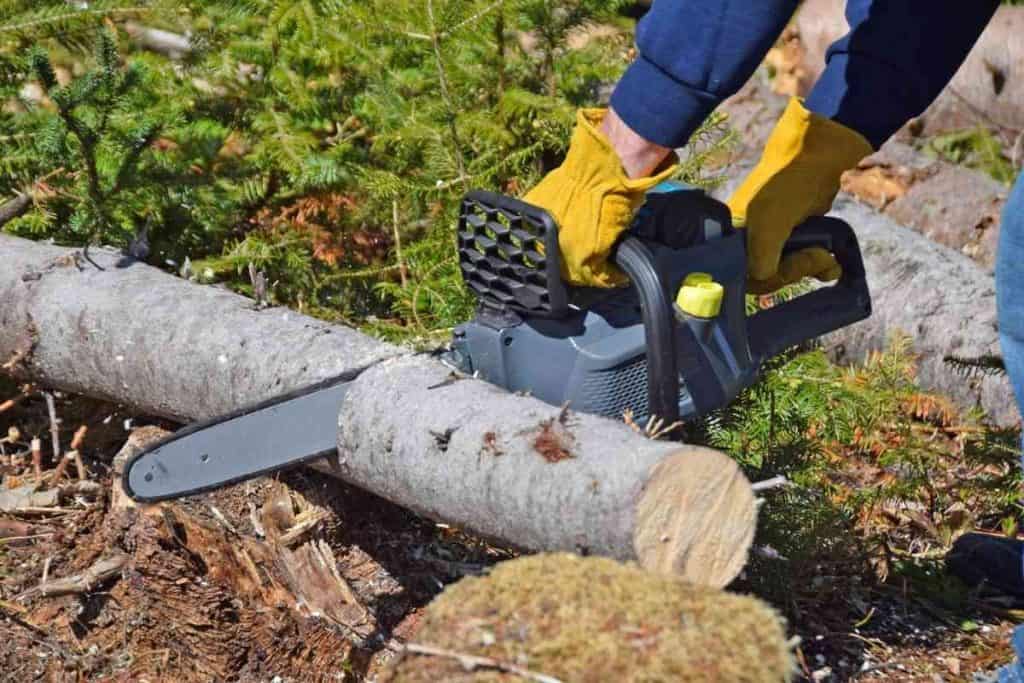 You are not new to the cordless reciprocating saw! Even if you've never used one. After our intel on what you should pay attention to, you've got all the information you need to make a solid buying decision.
So, here are our top 4 unique cordless picks:
1. Milwaukee 2720-20 M18 SAWZALL Reciprocating Saw
Last update on 2023-12-08 / Affiliate links / Images from Amazon Product Advertising API
The Milwaukee 2720-20 M18 Sawzall Recip saw is very durable, and it houses a healthy battery life that can last for more than 4 hours peruse.
The Milwaukee M18 recip saw uses a mixture of the best standard features of all models into one. It's versatile, convenient for use, and compact. Also, the M18 Sawzall Recip uses a REDLITHIUM XC 4.0 battery.
This explains how it's possible for this saw to provide quality service that fits a working genre over time.
The extensive battery capacity helps the saw last 2x longer than a standard cordless saw. The saw has a total blade speed of 3,000 SPM.
The M18 SAWZALL Recip saw is made of top-notch carbon steel featuring a REDLIN Plus intelligence, which aids good coordination between charger, battery, and tools preventing over-discharging, overloading, and overheating of the machine.
The purchase box only includes the tool itself. Other compartments like batteries, chargers, and blades are sold individually, which is a big con for a tool of significant work value.
Key Features
Weight: 7.6 pounds (3.4 kg)
length: 17 inches(43cm)
Voltage: 18 Volts
Brand: Milwaukee
Pros
It's easy to use
Cuts through metals and lots of hardwood and materials
It works ideally in-house and is cut through different materials
Cons
It is very light, which exposes the saw to falling off quickly
---
2. DEWALT 20V MAX XR Reciprocating Saw
Sale
DEWALT 20V MAX* XR Reciprocating Saw, Compact, Tool Only (DCS367B)
DEWALT 20V reciprocating saw has up to 2.5x more runtime
Compact 14.5-inch length fits in between studs and in other tight spots
Only 5 lbs. in weight (tool only)
Keyless 4-Position Blade Clamp for quick and easy blade changes and cutting versatility
1-⅛-inch stroke length
Last update on 2023-12-08 / Affiliate links / Images from Amazon Product Advertising API
If you are looking for a light and super fast cutting saw, then the Dewalt 20v recip saw would serve you. Given its light 5 pounds weight, the Dewalt 20v can be easily maneuvered while it can stay in hand for a long time without tiring out your wrist.
It's an understatement to say that this tool is compact because it feels completely invisible when you actively engage the tool making grips way better and easier.
This saw was designed edge to edge with the user's comfort as a significant priority. And it by far offers convenience and versatility.
Related Post: Bow Saw Vs Hand Saw
It has a 20-volt battery that powers the blade from 0 – 2,900 SPM in no time. It features a four-position keyless blade clamp that allows quick and easy blade adjustment.
The tool also maintains the lightweight sell factor of this saw (approximately 5 Ibs (2.2 kg)). A majority of the saw part are made of quality plastic and rubber plating with compact dimensions of (14.5 x 6 x 7 inches) (36.8 x 15 x 17 cm).
Key Features
Weight: 5 pounds (2.2 kg)
length: 17 inches(43cm)
Voltage: 20 Volts
Brand: DeWALT
Pros
Cons
It is very light, which exposes the saw to falling off easily
---
3. Milwaukee 2719-20 M18 FUEL Hackzall
Sale
Milwaukee 2719-20 M18 FUEL HACKZALL (Bare tool)
POWERSTATE Brushless Motor: Increased cutting speed and power throught the toughtest applications
REDLINK Plus Intelligence: The most advanced system of cordless power tool electronics; provides optimized performance and overload protection using total sysem communication between tool, battery and charger
REDLITHIUM battery technology: Superior pack construction, electronics and performance deliver more work per charge and more work over pack life than any battery on the market
Pivoting shoe provides constant contact with the work-piece resulting in smoother cuts with less bucking and vibration
Last update on 2023-12-08 / Affiliate links / Images from Amazon Product Advertising API
Although it most compares to our number 1 cordless saw recommendations, the Milwaukee 2719-20 M18 Fuel Hackzall is lighter offers a unique user experience.
It's a must-have compact saw for heavy and long hours cutting. It has a state-of-the-art POWERSTATE brushless motor that increases and reduces the cutting speed and power possible. So, you can tweak it to what works for you while maintaining control and work efficiency.
It weighs about 5 pounds, an equivalent of 2.2 kg when before complete assembling. This product has a dimension of 4.4 x 14.8 x 6.8 inches.
Like the Milwaukee M18 SAWZALL, this model also uses a red lithium battery. It uses the Red lithium XC5 18-volt for intense battery pack construction, which delivers more work per charge.
Milwaukee incorporates the REDLINK PLUS Intelligence system in almost all their saws for better coordination and optimized performance. And the Milwaukee 2719-20 M18 Fuel Hackzall is no exception.
Key Features
Weight: 5 pounds
length: 17 inches
Voltage: 18 Volts
Brand: Milwaukee
Product Dimension: 11.2 x 37.6 x 17.2 cm
Pros
It's easy to use
It works ideally in-house and is cut through different materials
It's lightweight, which makes it easier to use
Cons
It is super light which might expose it to falling off quickly
It is made of plastic that could break upon fall
---
Cordless Pole Saw
The cordless pole saw exists as one of the many types of reciprocating cordless saws. Most recipe saws are optimized for different kinds of use, and some come with extended battery life than what is traditionally offered in cordless saws to keep them running for longer sessions and use time.
If you own a large or medium farmyard, or you need a saw specifically for cutting branches, the cordless pole saw would be a fit.
Alongside the long-ranged branch cutting that the cordless saw offers, these saws are usually noise-free and flexible.
Cordless pole saw is relatively affordable, and here's a top example:
Related Post: Best Electric Snow Blowers
4. TrimmerPlus TPP720 8-inch Pole Saw
TrimmerPlus Pole Saw Attachment for Compatible Gas Powered Multi-Use Outdoor Equipment, 8-inch saw, 11-foot pole extension (TPP720)
8-INCH BAR AND CHAIN: Bar and chain can cut logs up to 4" in diameter. Perfect for trimming high branches that were out of reach without the pole saw attachment.
EXPANSIVE HEIGHT AND REACH: Depending on operator height, adjustable extension allows for 2 height options up to 11 feet. Find the height that works best for you.
AUTOMATIC OILER: The bar and chain's best friend as it provides consistent lubrication to the bar and chain allowing them to work most efficiently and effectively.
WARRANTY: 2-year limited.
COMPATIBILTY: Fits Attachment capable units from Troy-Bilt, Remington, Craftsman, Yard Machines, Yardman, Snapper, Bolens, Murray, Ryobi, Greenworks, Kobalt and most other major brands. Powerhead coupler accepts 1 inch diameter tube Drive shaft connector: Square shape . 205" Female Attachment drive shaft: Square shape . 200" across flats. Check description below for all compatible models.
Last update on 2023-12-08 / Affiliate links / Images from Amazon Product Advertising API
If you want a cordless saw solely for branch cutting, there isn't a better alternative than the TrimmerPlus TPP 720 8-inch pole Saw.
It makes cutting beaches located in hard-reach areas a piece of cake. When you think about it, cutting branches 12inches away becomes entirely doable, and now might be the right time to give your trees a new welcoming look.
The TTP 720 features an 8-inch long pole that holds the saw at one end and the machine that powers it at the other end.
Also, the TTP 720 comes with a two-year warranty that covers the item's repair if damaged.
The pole's chain saw, and the ladder is well lubricated with an automatic oiler to help the machine retain its peak cutting performance.
All attachments to the pole are powered by a gas engine which could be jerked on and off into motion by a switch situated on the pole.
Key Features
Weight: 7.13 pounds
Blade length: 8 inches
Brand: TrimmerPlus
Product Dimension: 38.75 x 6.31 x 5.44 inches
Pros
It's super easy to assemble
Works perfectly for hard reach areas
It's lightweight, which makes it ideal for long-hour use.
It's pocket friendly
Cons
It has a very tight adjustment chain which makes tweaking the chains difficult
How To Choose the Best Cordless Saw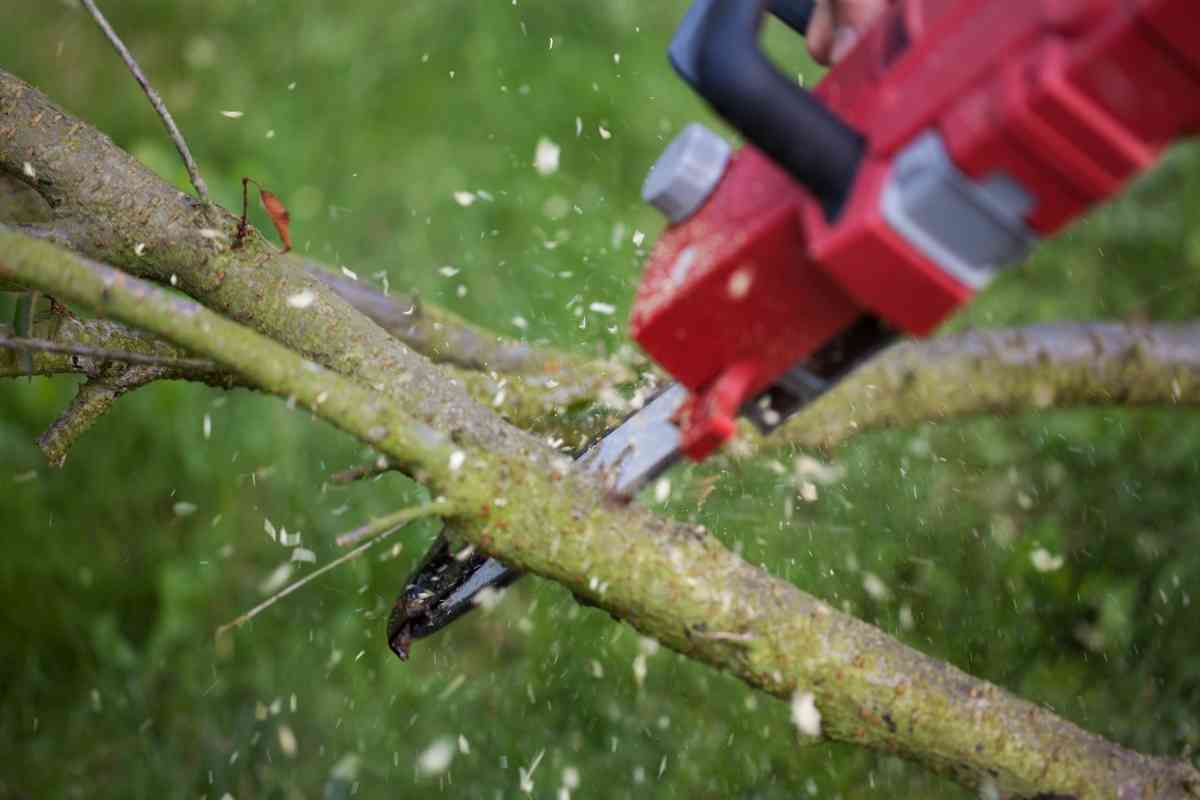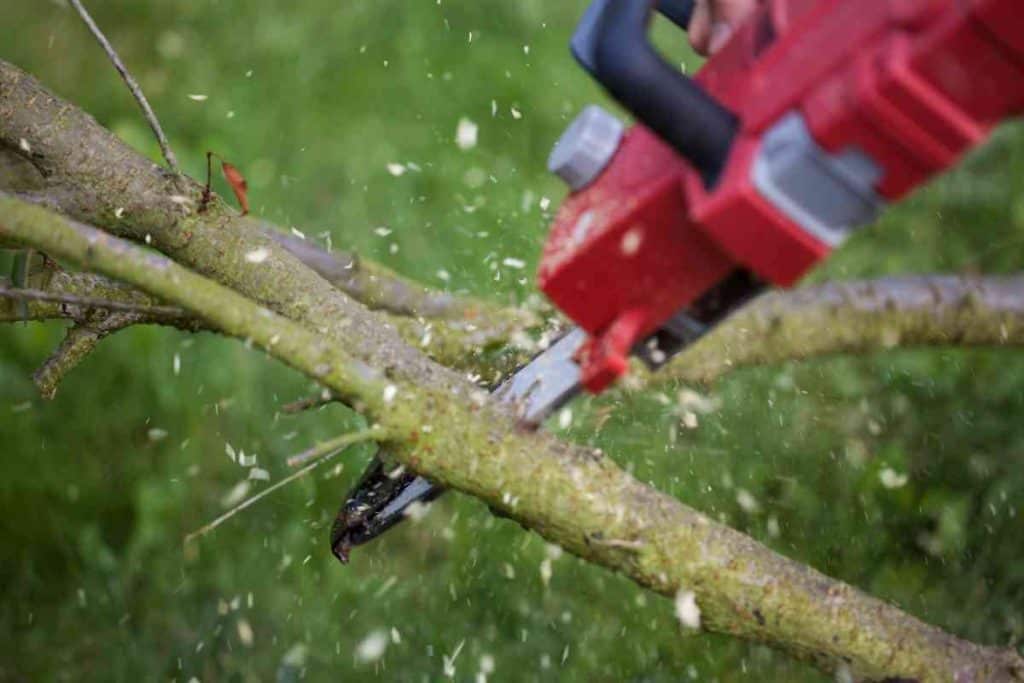 A lot of cordless saws today are suitable for some designated tasks. Under proper use and management, the need to maintain or repair these saws can be kept bare minimum.
But, it's not a simple take-out buffet where you can be guaranteed quality at every turn. You've just got to know where to look and what to look for.
If you need to buy a cordless saw right now, or if you had to recommend a cordless saw to any of your friends, then here's how you can always fact-check for quality cordless saw:
1. How You Intend to Use the Saw
Before it crossed your mind that you needed a saw, something needed cutting, and obviously, a knife couldn't do the job.
Recipe saws are known for their nasty capabilities to chop through different types of materials. And you might end up using them for lots of materials.
It's almost inevitable. However, you've got to know your primary need. What are the materials you intend to use them for often? Define that before anything.
2. What's your Frequency of Use?
All saws are not the same and, it would be bootless to treat them as if they were. There are lots of saws that you can run all day, every day, and they'd still offer an unbelievably long lifespan. Usually, that category goes to the corded saw, as they don't have batteries to be recharged.
It's different with cordless saws. While many of these saws can run for an extended period, it's not advisable to engage them for long hours of heavy-duty use like you'd do a corded saw.
Also, cordless saws have different rev power, durability, and workload they can take on unregrettably. You should make sure that your scope of work does not exceed that workload and limit.
Technically, a 16-60 volts battery can last up anywhere from 20-60 minutes of use. However, it largely depends on the size and machine power of the saw.
Recip cordless saws exist in different forms and shapes, and you should choose them based on the kind of job and work you need.
3. Height of the Cordless Saw
Since saws are optimized for their unique features, use, and saws like the cordless pole saw exist for long-ranged cutting; there'd be a need for saws that might be shorter and effectively handle short-range jobs. So, height is a crucial factor.
Are your cutting needs long-ranged or shorter? For cutting tree branches, the long-range saw works better. Pole saws can have up to 12inch lengths which is the recommended length you should look for if you do a lot of branch cutting.
Read Also: Best Pruning Loppers
4. What is the Length of the Cutting Bar?
Additionally, it would help if you weighed the length of the cutting bars in your saw. The cutting bar usually determines the limit or workability area of any recip of your saws. Primarily, it determines the kind and thickness of the material you can cut.
For most saw, the recommended length bar or cutting bar is 2 inches.
5. Powering Voltage
Recip saws come with a specified powering voltage that helps fire up the saw for use. The higher the voltage, the higher the power the saw produces.
Other factors like the teeth and RPM of the machine will also serve as a cofactor that'd influence the outcome the saw produces when in use.
It's essential to choose the machine power to suit your workload. Too much power would produce messy results, and too little would not get the job done either.
Unless you've got a notably big yard or work area, you've got to look for a saw voltage that is between 20-30 volts.
6. Saw Weight
Weight does more than make a saw heavy. It contributes to the comfort you'd find using the saw.
You'd find many weight choices, and you can ultimately go for whichever you feel is the best work for you.
However, you should know that most of these cordless saw an average weight of 9 pounds. Sometimes it is more or less 9 pounds depending on the brand and kind of saw compartment.
The weight contributes to the amount of grip control you might experience using any saw. Some saws are well-balanced with partial weight displacement that makes the saw usable even while the vibration runs wild.
How To Use a Cordless Reciprocating Saw
Watch the short video below to learn how to use cordless saws:
Frequently Asked Questions
Is a reciprocating saw good for trees?
Usually, reciprocating saws are best for smaller trees and branches. However, they might still do a fine job with big trees, given their machine power, ease of use, and efficiency. But it is best to regulate the amount of work you subject the saws to.
What cordless saw is best for cutting trees?
In our example, four cordless saws work best for cutting trees
What is the best cordless branch cuter?
Refer to our unique four recommendations of the best cordless branch cutter you'd find in the market today. They are efficient and, above all, easy to use.
Can you cut a tree with a reciprocating saw?
Fortunately, you can cut through trees and some other materials that aren't trees. Reciprocating saws aren't just efficient; they are also vital for multi-purpose use.
Which tool is best for cutting the trunk of trees and their branches?
If you want a concrete saw that could move through trees when you want them to, then refer to our list of saws that are designed for the purpose!
Read Also: Best Gas Hedge Trimmers