We independently research and recommend the best products here. This article contains affiliate links. If you make a purchase after clicking on a link, we may earn a little commission at no extra cost to you.
If you are thinking of investing in a zero-turn mower, you might find yourself a bit confused on whether to go for the Toro Zero Turn or the John Deere Zero Turn.
As you may know, there are certain advantages that come with having a zero-turn mower, especially if you live on a hill or have a large lawn. The turning radius of this type of mowers are faster, more maneuverable, and easier to operate.
But what is the difference between Toro vs John Deere zero turn? While each mower comes with a V twin engine, it may seem that John Deere Mowers are a bit more expensive when compared to Toro Zero-turn mowers.
Read on as we discuss the differences and similarities between these two great products.
What are Toro Zero Turn Mowers?
The Toro Zero Turn Mower is manufactured by a company with over 100 years of experience producing similar products. This speaks volumes about the construction's quality. This zero-turn mower is powered by a Kawasaki engine, which provides plenty of horsepower and RPM.
Turo allows you to adjust the blade height on both the front and rear of the machine without having to walk around the machine. Toro's blade brake clutch allows you to easily disengage blades without having to stop the engine.
A Toro Zero Turn Mower is an extremely user-friendly machine that gives you complete control over cutting and trimming speeds. It is the ideal choice for the field due to its powerful motor, sturdy deck, and tough frame.
Read Also: Who Makes Toro Mowers?
What are John Deere Zero Turn Mowers?
John Deere is a well-known American brand for its high-quality farm equipment, but its mowers are equally as well-made and long-lasting.
Our greatest value selection for domestic use is the Z515E, but these machines are also suitable for commercial applications.
Aside from the fact that the mower is of the best quality and is manufactured by one of the world's most reputable suppliers, the service that comes with it is unrivaled. This variant has a larger deck, a larger gas tank, and the legendary John Deere Twin-engine.
This John Deere mower gives you the best bang for your buck. The simple-to-use control lever allows for quick and precise changes anytime they are required.
Read Also: Who Makes John Deere Lawn Mowers?
Toro Vs John Deere Zero Turn Mower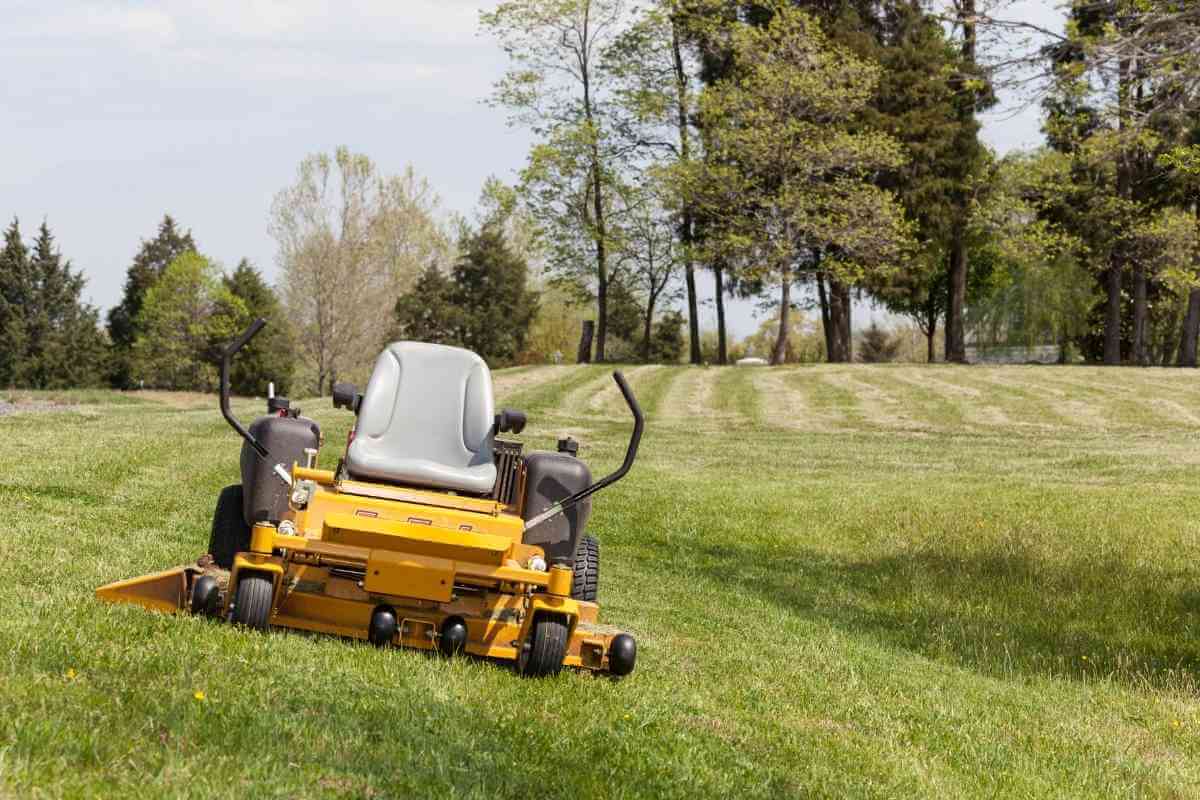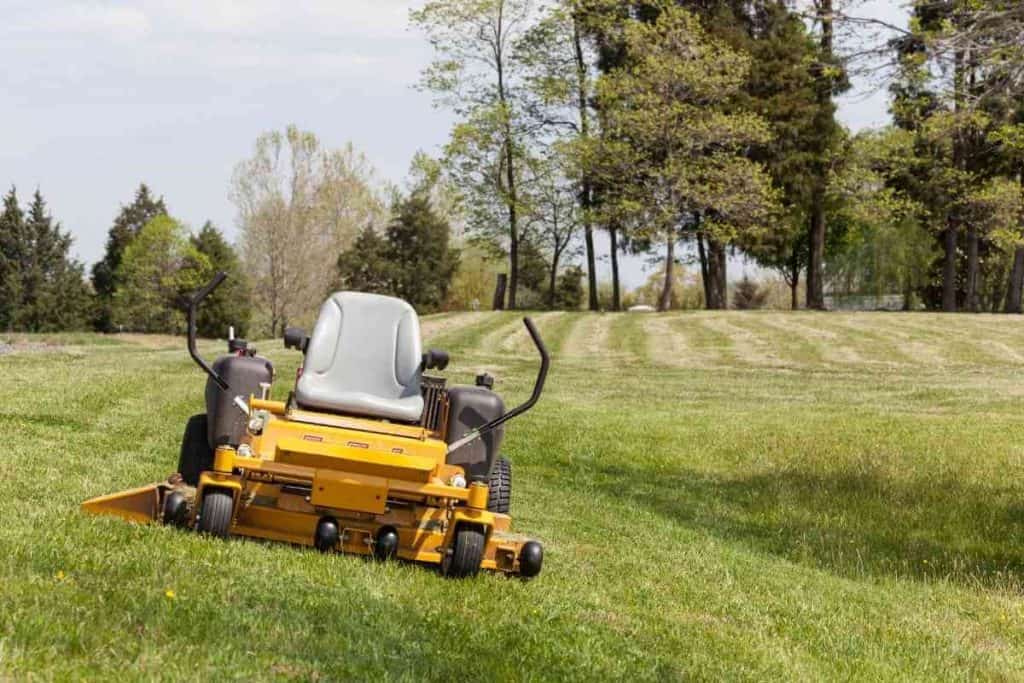 Mind you, both Toro and John Deere Zero Turn Mowers are exceptional products that are well suited for big, hilly lawns. However, there are certain differences and similarities between these two products, which will be examined below.
How Is Toro Zero Turn Mowers Different from John Deere Zero Turn Mowers?
1. John Deere Mower Comes with Its Signature V-Twin ELS Engine, While Toro Mower Has A Standard V-Twin Engine
This should be the primary difference between both mowers; while both mowers have a V-twin engine, that of John Deere's is unique only to John Deere's products.
The John Deere Zero Turn Mower features John Deere's distinctive V-Twin ELS engine and is suited for both home and commercial mowing. The twin-cylinder engine produces more torque while consuming less fuel and producing less vibration and noise.
Toro's new V-Twin engine has the best fuel efficiency of any engine on the market. Despite the fact that the company's goal was to increase performance, it also created a few useful features.
If you don't want to deal with the mess and inconvenience of changing oil, this Toro zero-turn lawn mower is for you. This engine has a revolutionary self-cleaning air filtration system that almost removes dust and dirt, and it has 24.5 HP.
Read Also: Husqvarna Vs Cub Cadet Vs John Deere
2. Difference in Cutting Edge Qualities
While both products have similar cutting-edge qualities, there are some salient features. For instance, John Deere mowers have rear tires that are 22 inches wide for increased traction on the grass and heavy-duty components and steel frame that can handle even the roughest terrain.
In the case of the Toro Zero Turn lawnmower, this mower has a cutting and dispatching system that is incredibly smooth and easy to use.
The Smart Speed Control System on this machine features three ground speed ranges: Trim, Tow, and Mow, allowing the operator to control the mower's performance while cutting grass and hauling accessories.
Read Also: Greenworks Vs Ego: Battle Of The Best Lawnmower Brands
3. John Deere Mowers are More Expensive
Toro Time cutter Zero Turn Lawn Mower prices range from $4,837.00 to $16,499.00 and up, while John Deere mowers are way more expensive than this.
If you're on a budget and want to get a John Deere mower, you may have to buy a second-hand John Deere lawnmower which is actually a fantastic choice.
How is John Deere Mowers Similar to Toro Zero Turn Mowers?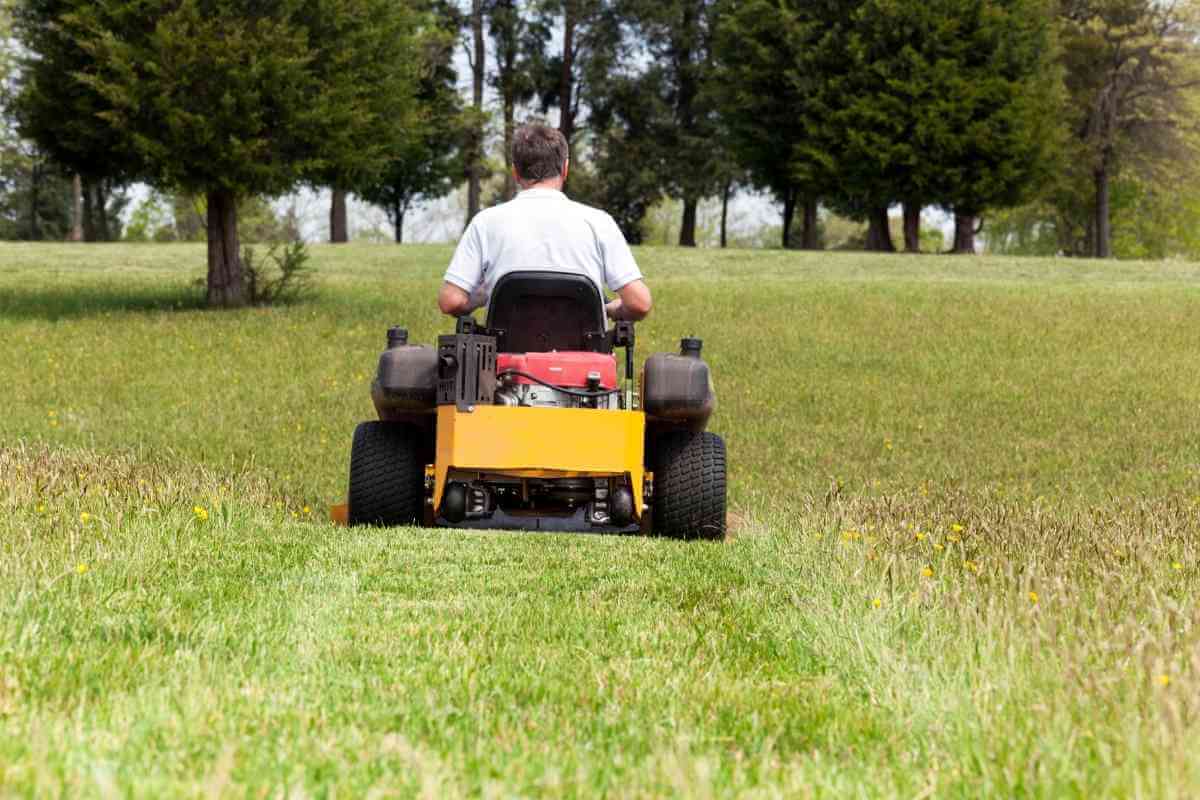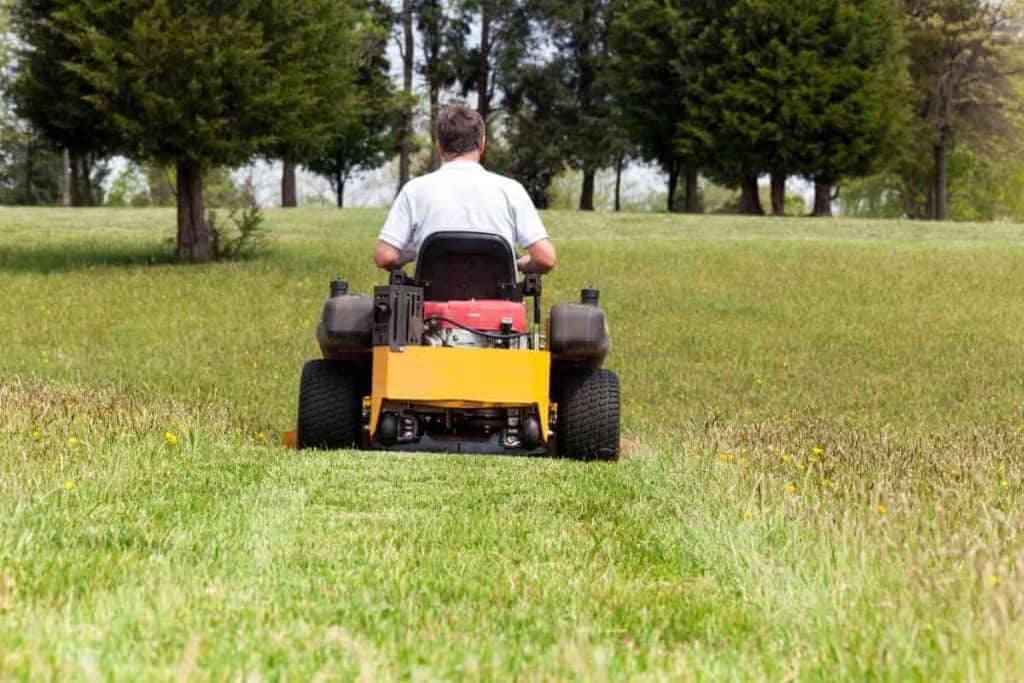 Being great lawnmowers, both products share certain similarities. In terms of usage, both products are comfortable and simple to operate.
For instance, John Deere Mowers have a larger frame and tank, making them more competent and providing even more comfort features.
Also, Toro zero turn mowers are quite efficient. Toro zero turn mowers come with a belt cover that can be removed without the use of any tools making cleanup quite simple.
What's Better About John Deere Mowers?
In terms of durability, it may seem that John Deere mowers are more durable even though they are a bit pricey. A John Deere zero-turn mower can last between 4,500 and 5000 hours if properly maintained.
What's Better About Toro Zero Turn Mowers?
In terms of comfort, it may seem that Toro zero turn mowers are leading in this regard. Toro zero turn mowers come with a cupholder and additional storage for smartphones, a key chain, and a lunch box.
Who Should Get Toro Zero Turn Mowers?
We recommend you go for the Toro zero-turn mowers if you are on a budget since they are way cheaper than John Deere Mowers.
Also, Toro Zero Mowers are perfect for users who wish to spend less time cutting their lawn in the sun, especially if they have a few acres to mow.
Who Should Get John Deere Mowers?
John Deere Mowers are most suited for the aged or injured. John Deere is known for its great line of riding mowers.
While they both make durable and easy-to-use ride-on mowers, John Deere has a considerably wider choice of sizes and price points.
Read Also: Best Garden Tractors